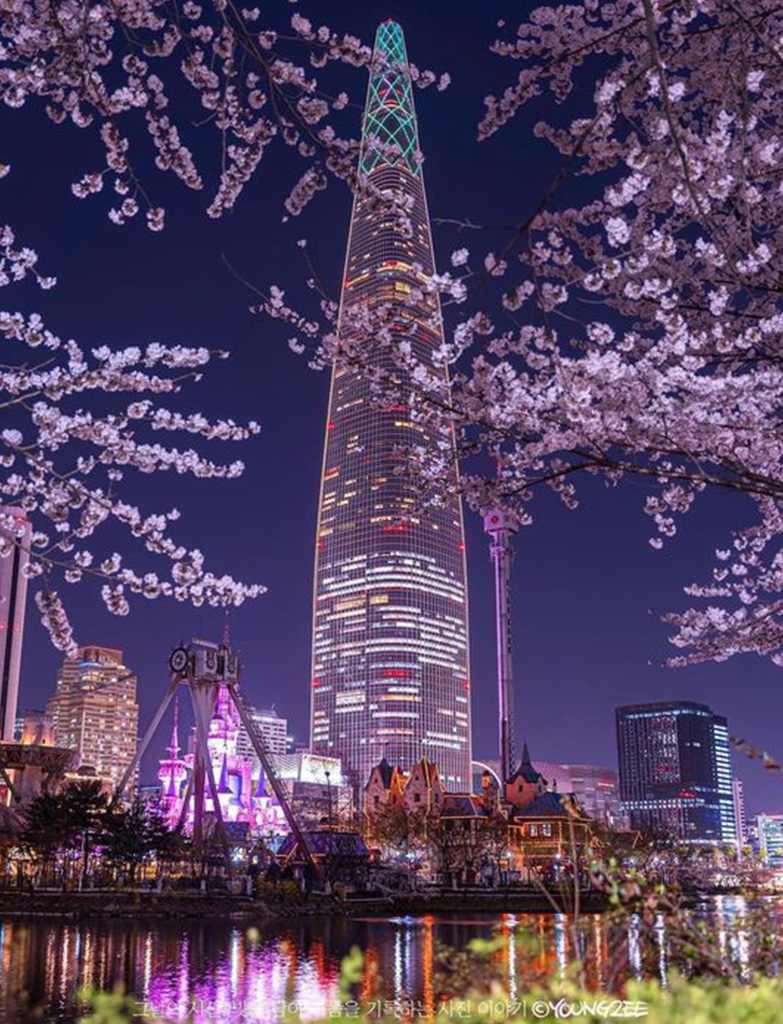 From exciting K-pop and swoon-worthy K-dramas to mouthwatering K-food and advanced K-beauty, this city is the hub of it all! Seoul, the capital city of South Korea offers an eclectic blend of tradition and modernity, making it the ultimate destination for luxury travellers. But what if you have just a day's time to explore all this diverse marvel? With time not on your side and the clock ticking furiously, it's nearly impossible to explore everything that the city has to offer, but don't panic, as our 24-hour, exclusive luxury guide will take you through all things (and places) fun and swanky. Take notes on how to experience some of Seoul's most iconic landmarks, indulge in traditional Korean cuisine, explore luxury shopping districts and enjoy a night out in one of the jazziest neighbourhoods. A quick getaway to Seoul is sure to leave a lasting impression, and with so much to see and do, it's worth considering a longer stay to fully immerse yourself in this dazzling and exciting city. This bustling capital of South Korea is a larger-than-life city that offers a magnanimous travel experience. With its vibrant culture, mouth-watering cuisine and stunning architecture, Seoul has something for all who desire to travel extravagantly. Read on to know more, as in this 24-hour luxury travel guide we will show you how to make the most of your 24 hours in Seoul.


MORNING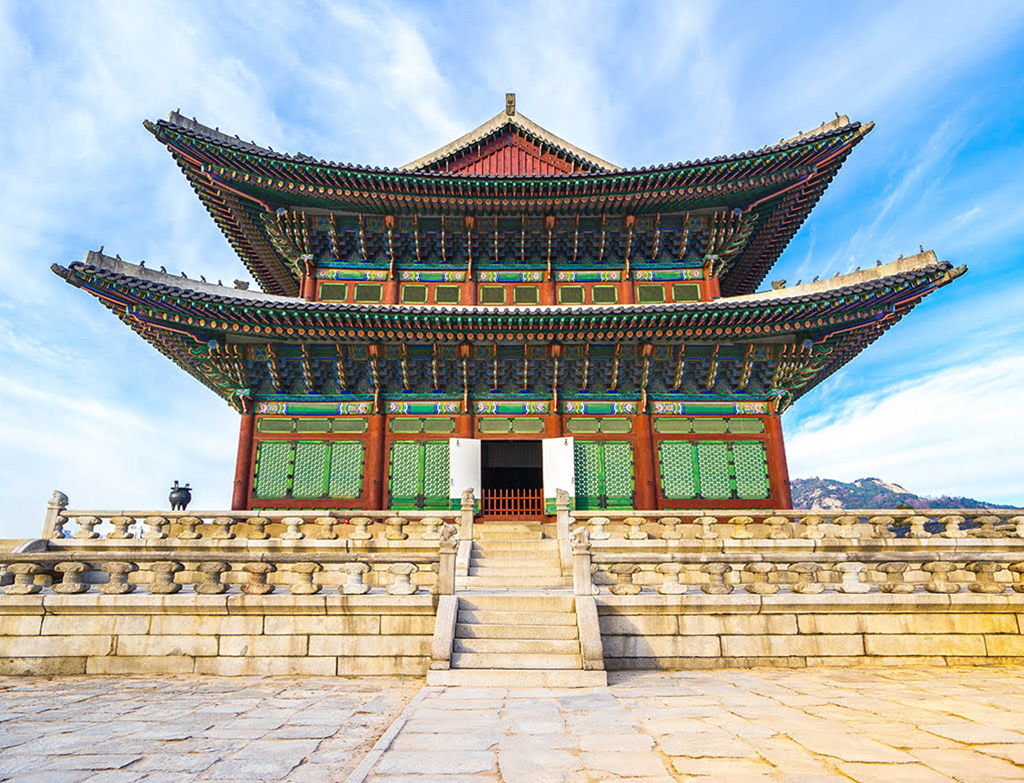 Credits- https://www.agoda.com

Begin your day with a visit to Gyeongbokgung Palace, one of Seoul's prominent landmarks. This grandiose palace belongs to the Joseon dynasty and includes several buildings and gardens that are worth exploring. To fully indulge yourself in the experience, hire a guide who will provide you with deeper information about the palace's history and culture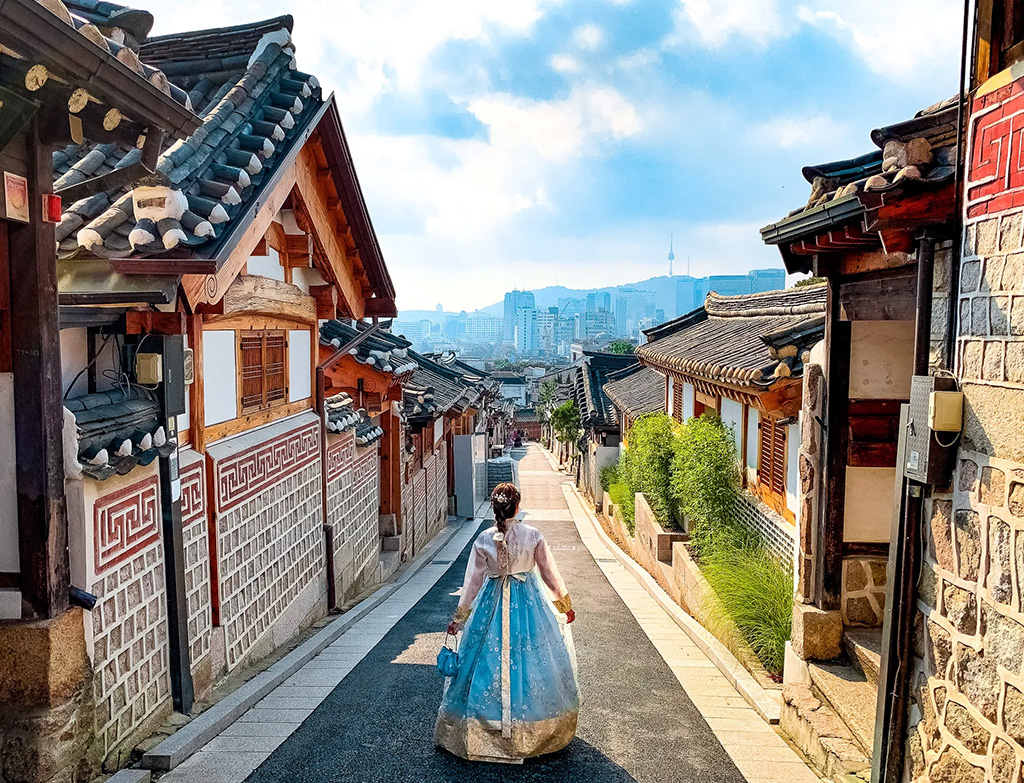 Credits- https://www.simplyangella.com/

To experience more about the authentic culture of South Korea, you can also visit the Bukchon Hanok Village. The Hanoks (traditional Korean houses) have also been converted into cafes, galleries and guesthouses. Make sure to click lots of pretty pictures of yourself by donning a traditional Korean costume.


AFTERNOON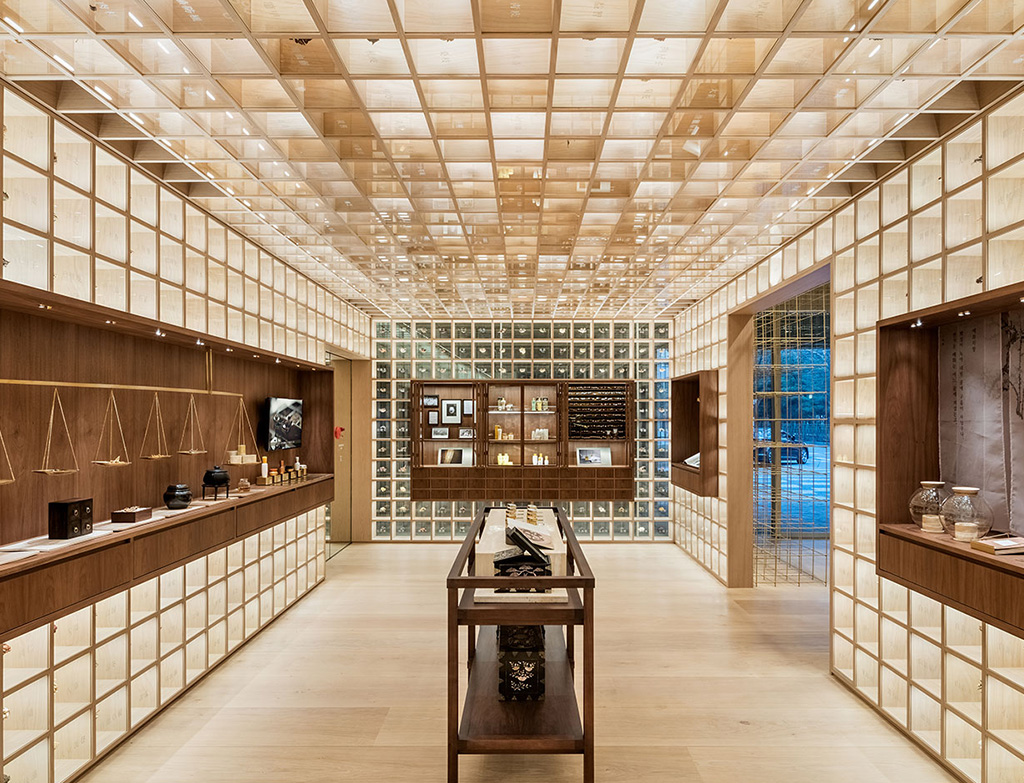 Credits- https://www.sulwhasoo.com
Seoul offers a plethora of recreational options to indulge in during the afternoon. Begin with a spa treatment at one of the city's renowned day spas like the Sulwhasoo Spa or The Shilla Spa. After relaxing, head to a Michelin-starred restaurant for a sumptuous lunch. Our recommendation – Jungsik and La Yeon.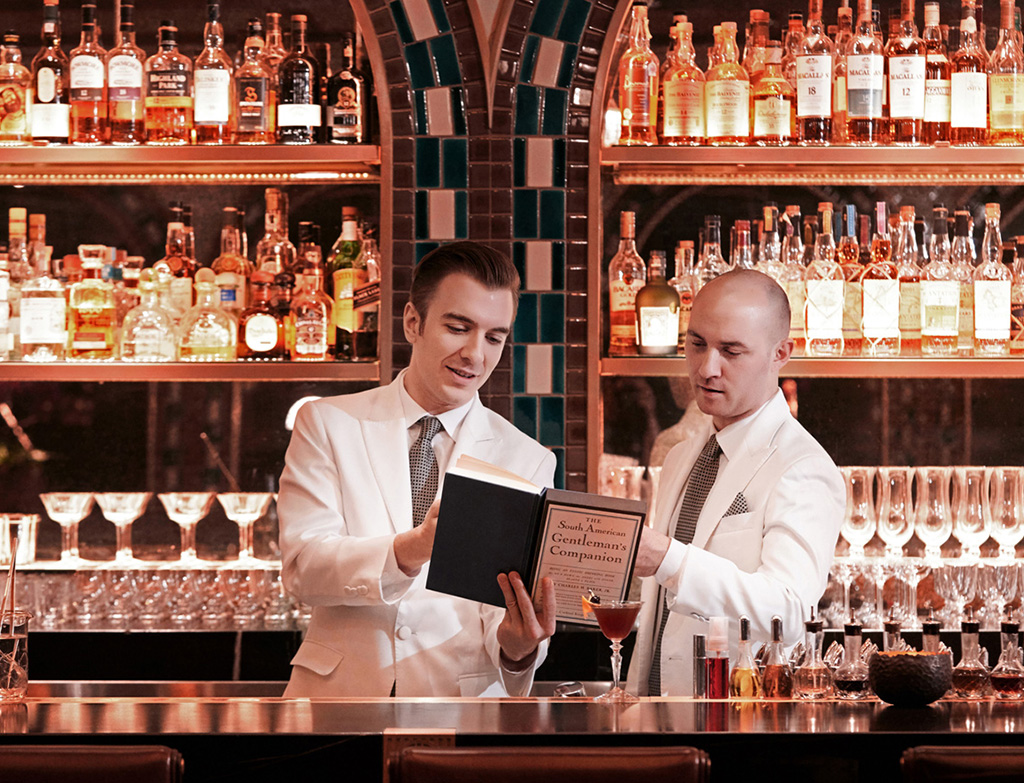 Credits- https://australianbartender.com
Post-lunch, explore the city's high-end shopping destinations like the upscale boutiques in the Gangnam district or the luxurious department stores of Myeong-dong. Finish off the day with a breathtaking view of the city from the top of Namsan Mountain that can be accessed via the Namsan Cable Car or enjoy a rooftop cocktail at a chic lounge like Mingles or Charles H.


HAVE A GANGNAM STYLE EVENING!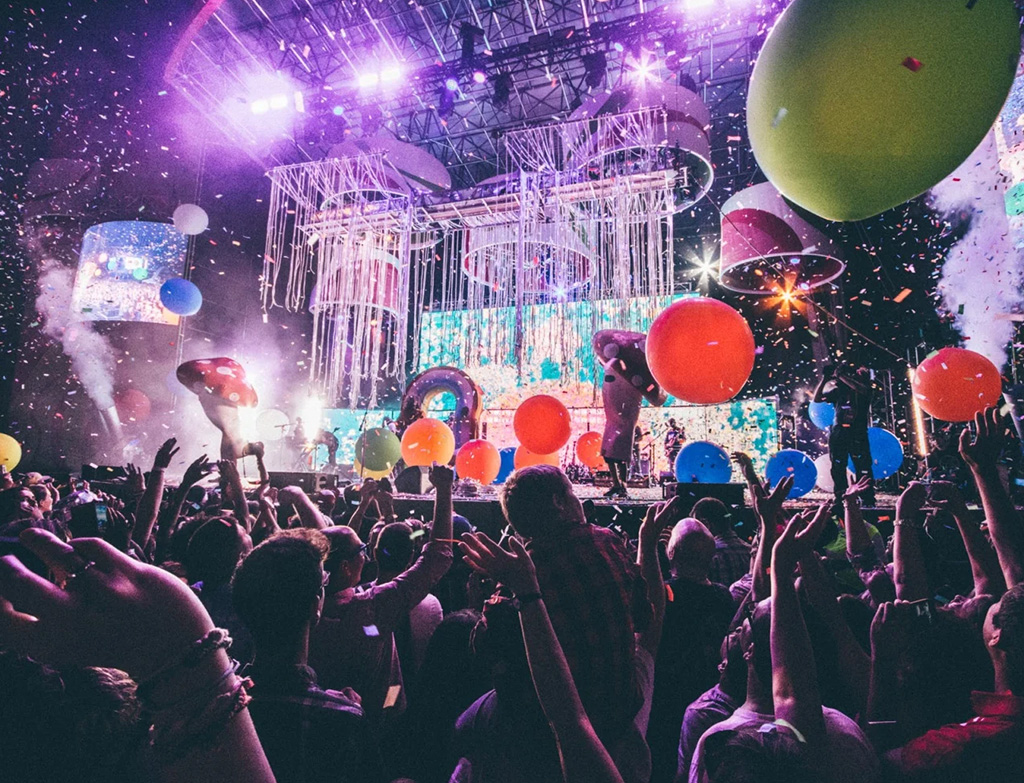 Credits- https://www.myguideseoul.com
In the evening, head to Gangnam–Seoul's trendiest district for a night out. Start with a visit to the COEX Mall, one of Asia's largest underground shopping centres, which houses luxury boutiques, a movie complex and a casino. After some incredible shopping, head to the Gangnam district's vibrant nightlife scene, which includes trendy bars, clubs, and lounges. Enjoy cocktails at one of the many rooftop bars that offer stunning views of the city skyline or dance the night away at one of the district's exclusive clubs.


LATE NIGHT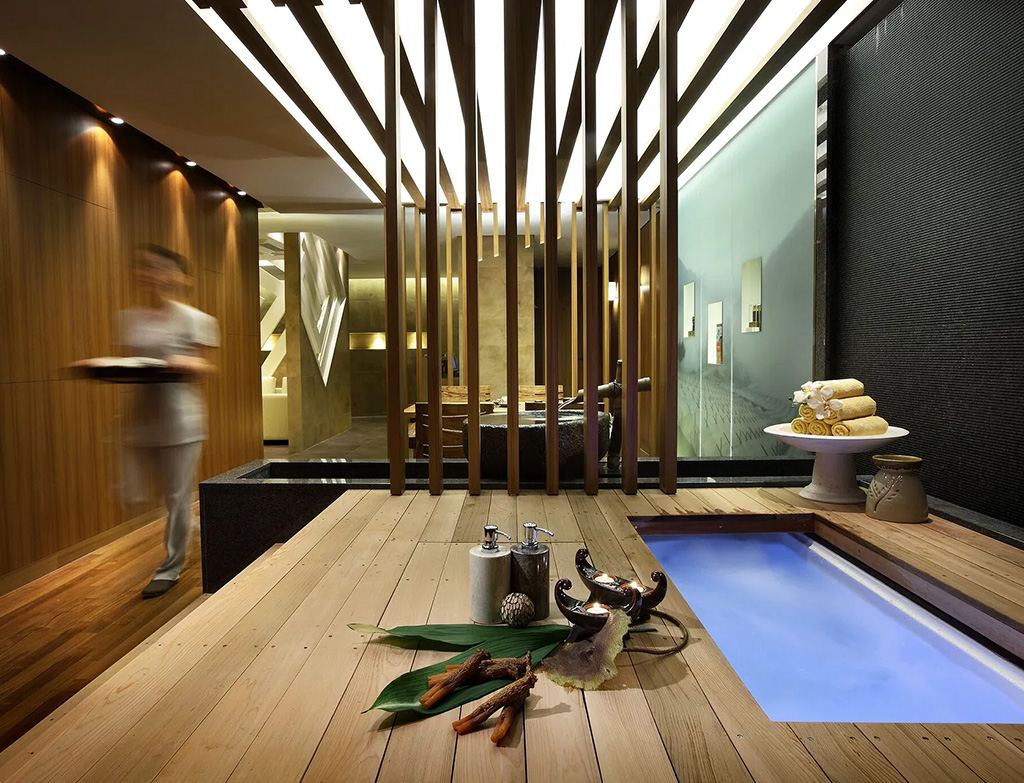 Credits- https://www.herworld.com
If you're still awake after a night out in Gangnam, head to a traditional Korean spa, known as jjimjilbang for a relaxing end to your day. These spas are open 24 hours a day and offer a range of facilities, including hot and cold baths, saunas and massage services. Spa Lei is one of the most luxurious jjimjilbangs in Seoul and we highly recommend you a session here.


Add to favorites