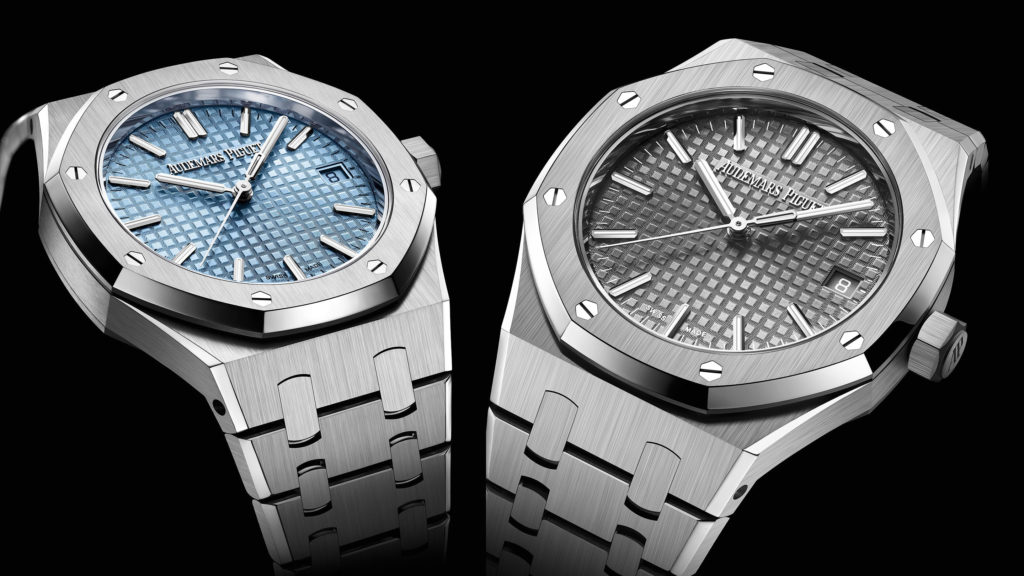 Iconic watch brand Audemars Piguet revealed the Royal Oak in 1972 when the Swiss watch industry was weak in the knees. The Japanese had figured out a cheaper and more accurate way to tell time—Quartz, with a battery. Battered by this new technology, the demand for automatic Swiss watches had declined massively. Many iconic Swiss watch companies almost shut down. But at the same time, the industry had an ace up its sleeve. It was a fresh new design in steel and on a bracelet as compared to the delicate, precious metal, leather strap dress watches of the time. The design was the brainchild of the legendary Gerald Genta. The watch features exposed screws, an octagonal bezel and an integrated bracelet. The design was a sleeper hit as it took time and people gradually picked up on the seemingly insane idea of paying more for a steel watch than a precious one.
Now a bona fide icon, the iconic Royal Oak has adorned the wrists of billionaires and celebrities alike. Let's take a look at five most-coveted models of Royal Oak that one ought to have in their collection of watches!


AUDEMARS PIGUET CONCEPT 'BLACK PANTHER' FLYING TOURBILLION –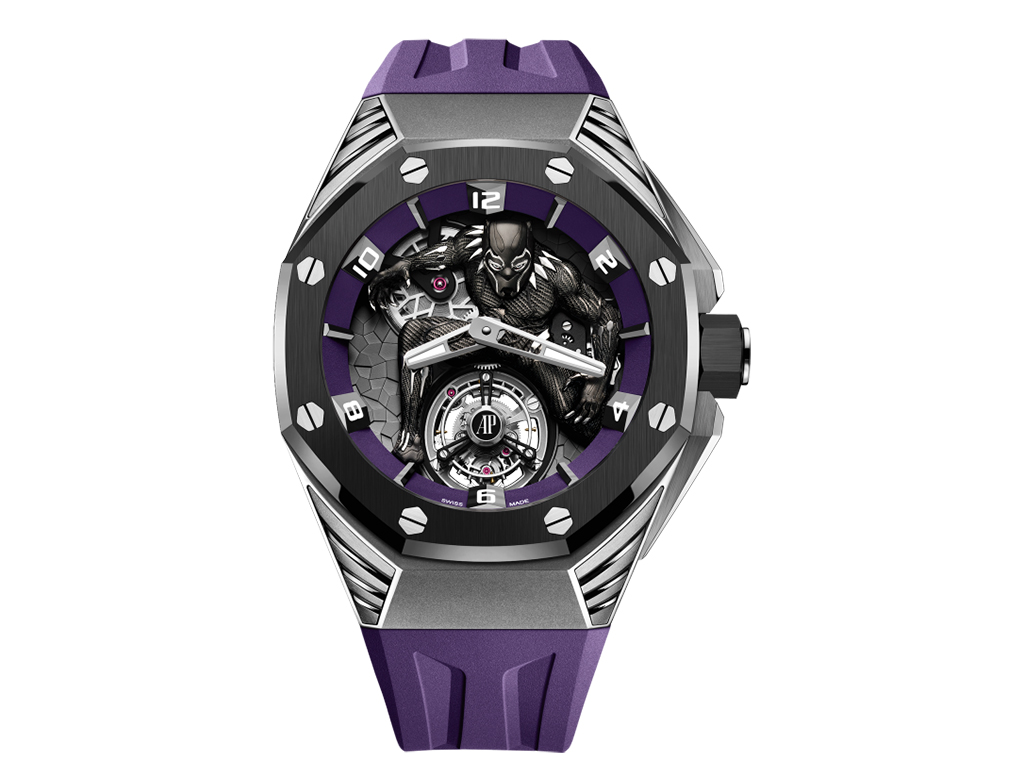 Credits –https://www.audemarspiguet.com

This limited-edition of 250 pieces was made in collaboration with production powerhouse Marvel, as a tribute to the Black Panther superhero character. The 3D Black Panther is crafted in white gold and has been laser-detailed to perfection and then skillfully painted. This masterpiece also includes the holy grail of horological complications – a flying tourbillion. All this encased in a sand-blasted titanium case with a black ceramic. Yes, of course, it also tells the time!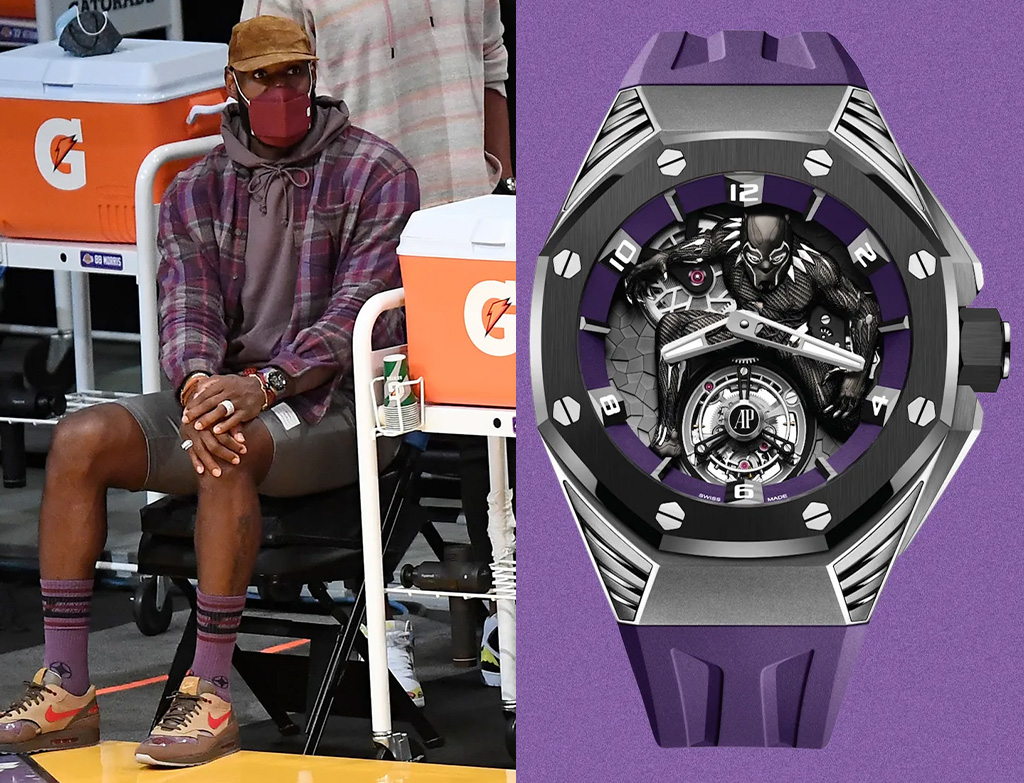 Credits –https://www.gq.com/story


AUDEMARS PIGUET ROYAL OAK JUMBO EXTRA-THIN –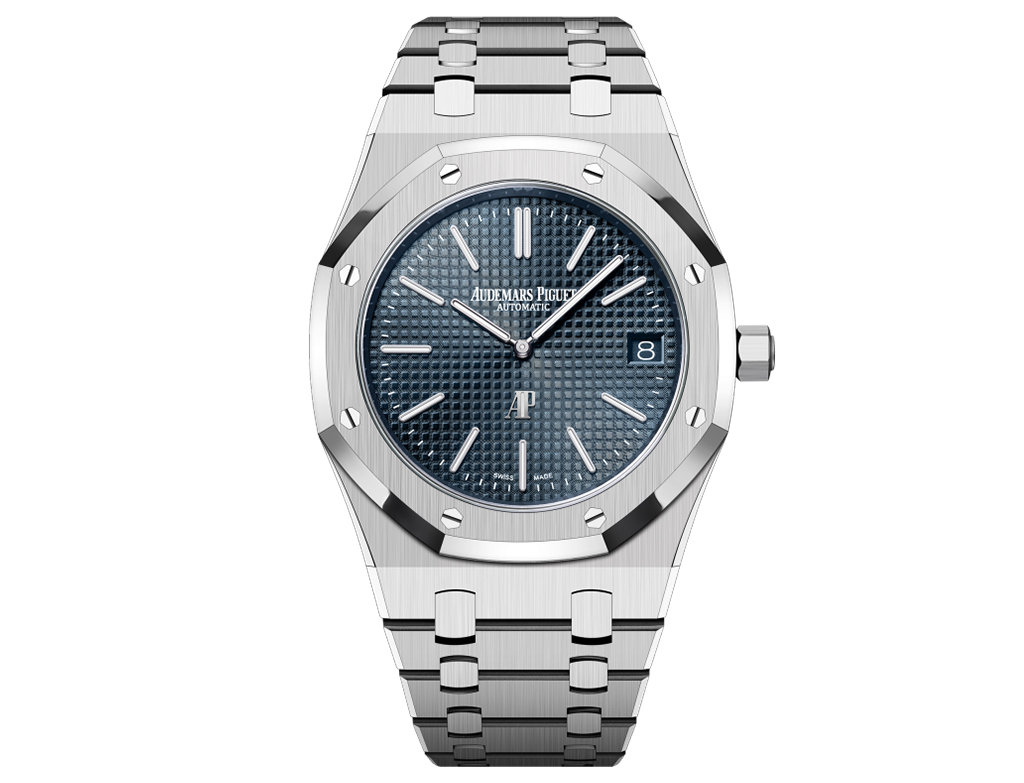 Credits –https://monochrome-watches.com

The watch is a nod to the original AP Royal Oak. Nicknamed the 'Jumbo' when introduced in 1971, at 39mm in size, it was big watch at the time. Crafted in steel like the original Royal Oak, the watch is masterfully polished by hand to attain a high brushed and reflective finish. Featuring the brand new in-house calibre 7121, it is fitted with a blue tapisserie dial for that everyday wearability.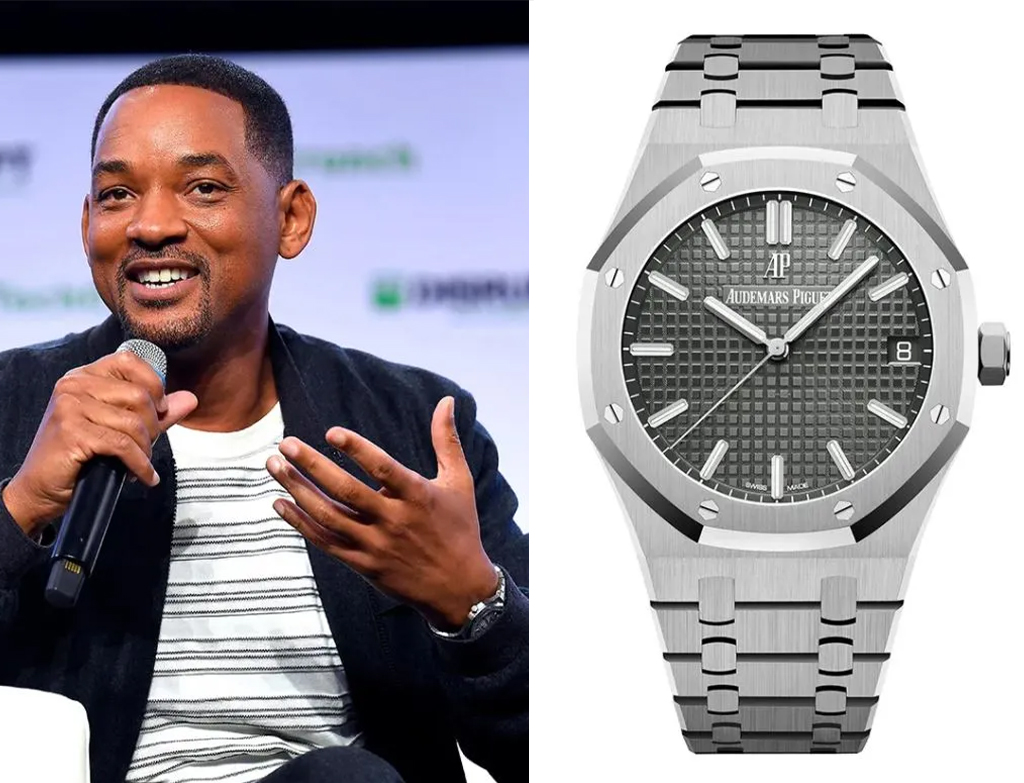 Credits –https://www.gqmiddleeast.com/


AUDEMARS PIGUET ROYAL OAK CHRONOGRAPH FROSTED GOLD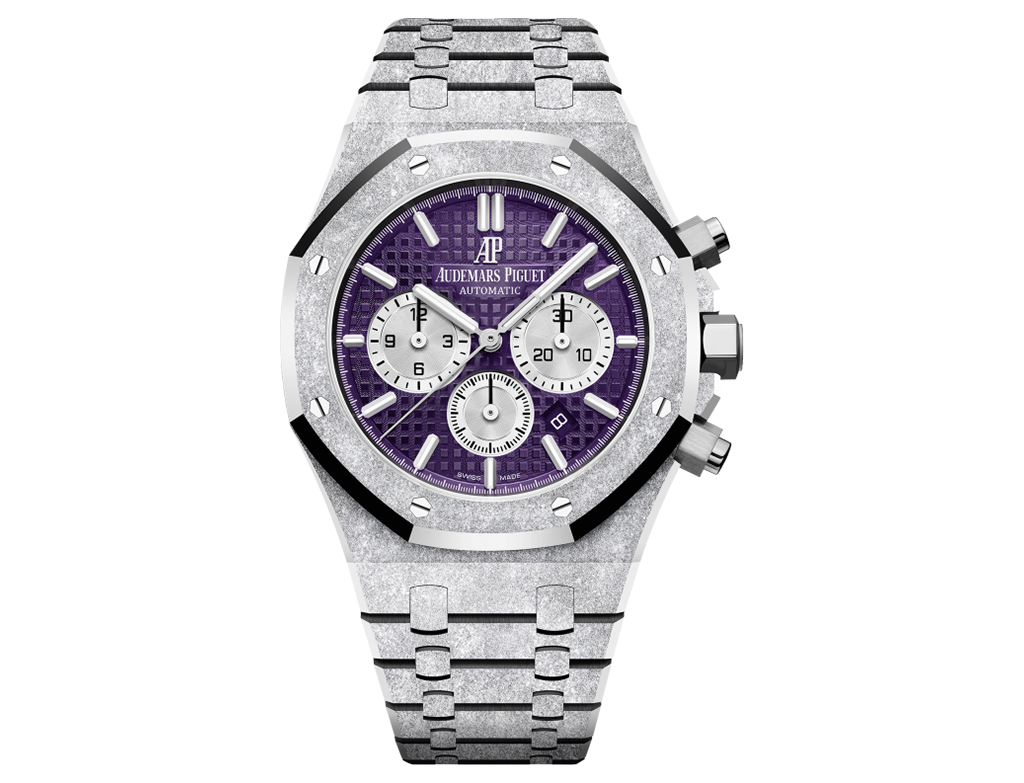 Credits –https://monochrome-watches.com

Lining up the first chronograph in our list! Limited to 200 pieces, this watch features a deep purple dial with the tapisserie pattern synonymous with the Royal Oak. Made in precious 18k white, it features an incredibly intricate 'frosted' finish where artisans use a diamond tipped tool to hammer the gold. This gives the case and the bracelet a matte sparkle without the use of diamonds while retaining the industrial look of this icon.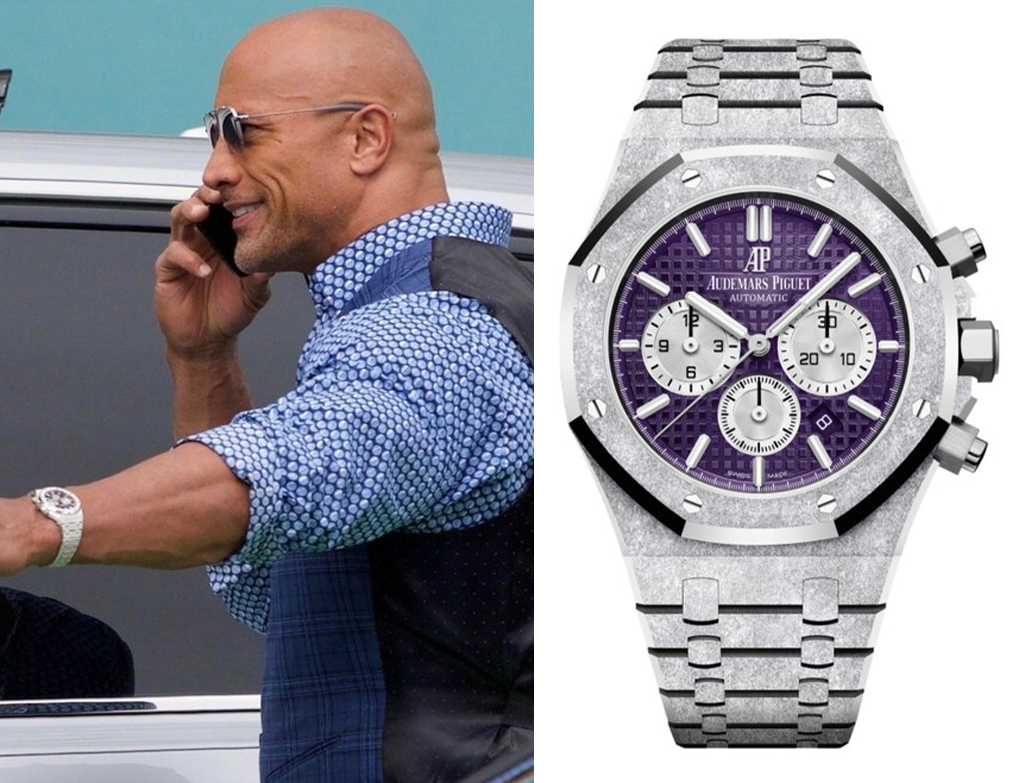 Credits –https://superwatchman.com


ROYAL OAK FROSTED GOLD DOUBLE BALANCE WHEEL OPENWORKED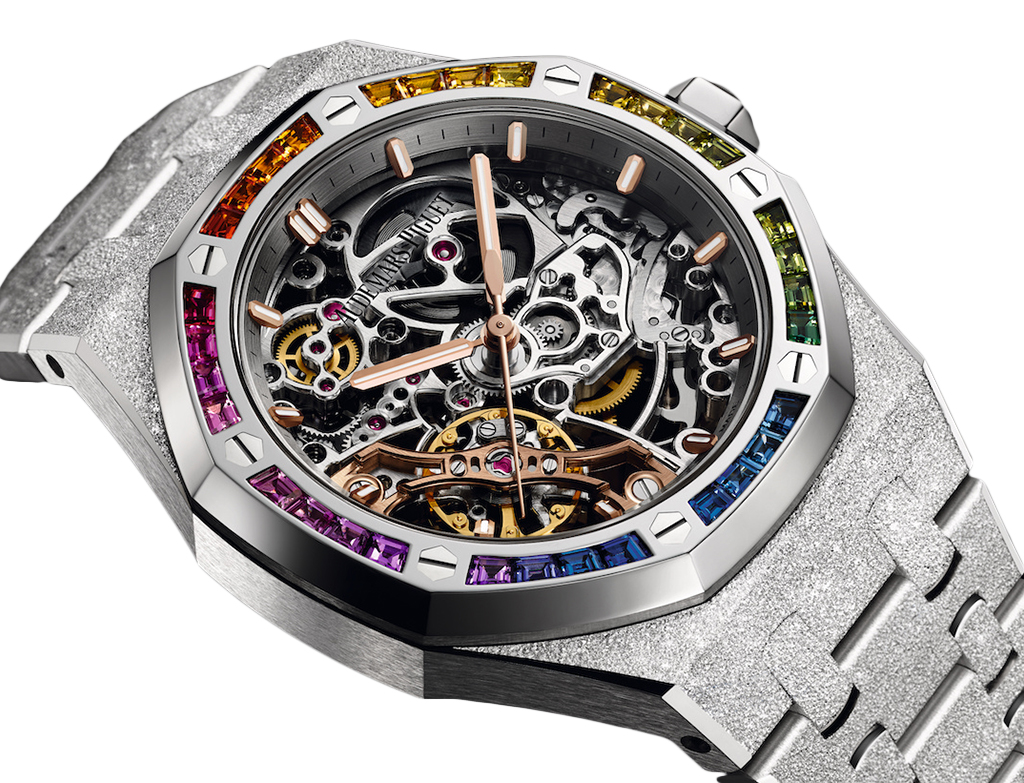 Credits –https://www.watchcollectinglifestyle.com

This frosted, white gold Royal Oak features an exposed movement. You can see the inner workings of the watch uniquely through the front of the case. Hand-finished by the best watch makers in the world, this watch is a visual treat. Not to mention, it is adorned with a gradient of sapphires cut, polished and set to perfection.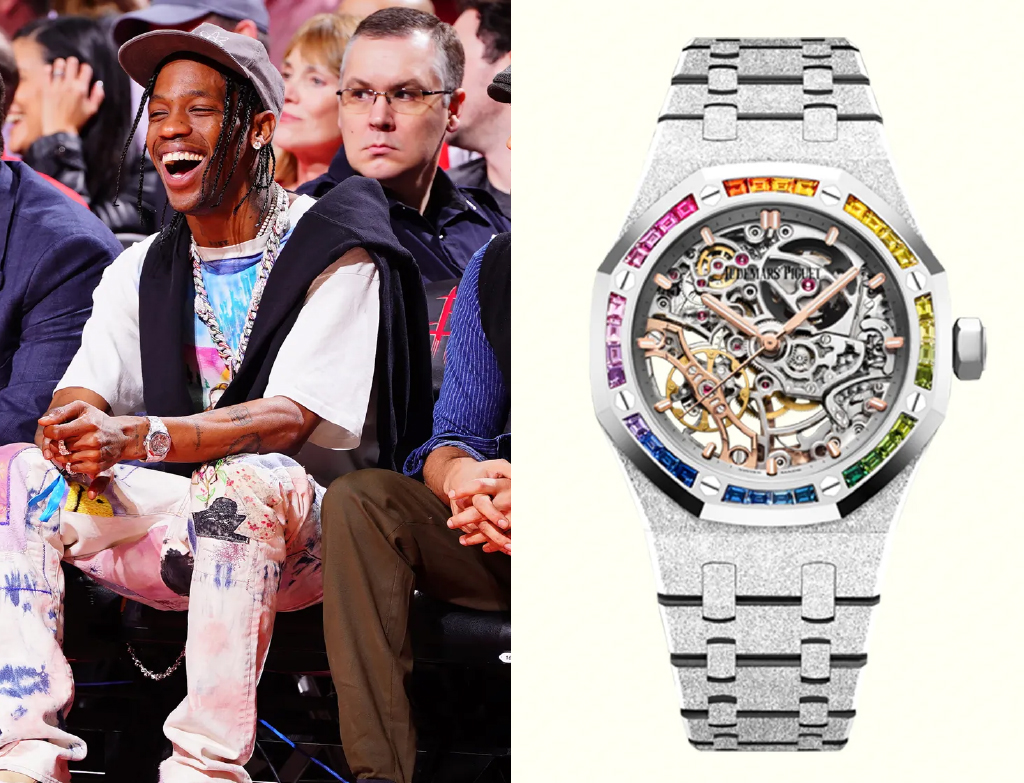 Credits –https://www.gq.com/


ROYAL OAK PERPETUAL CALENDAR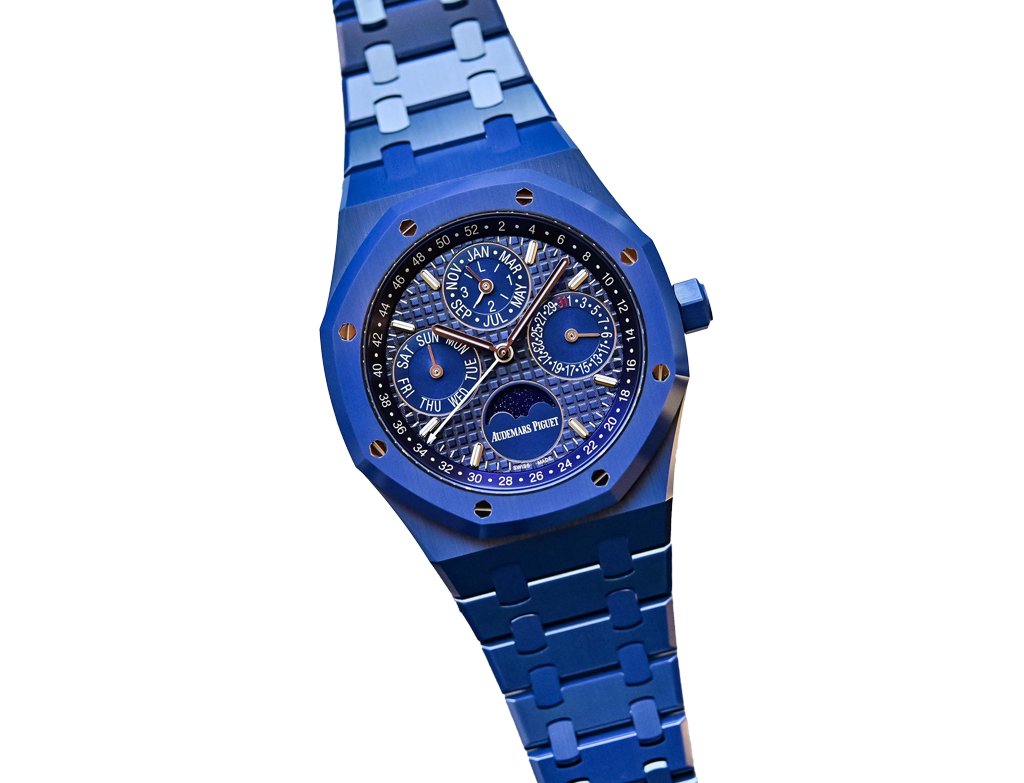 Credits –https://monochrome-watches.com

This Royal Oak is crafted in a material of the future — ceramic, that too in blue! Ceramic is hard to work with and polishing and crafting it requires precise conditions. The watch in question features an ultra-high watchmaking complication – a perpetual calendar. It can tell the time, date, month accurately while keeping track of leap years. Featuring the same high-end hand finish Audemars Piguet is known for, this one is an absolute marvel of horological engineering!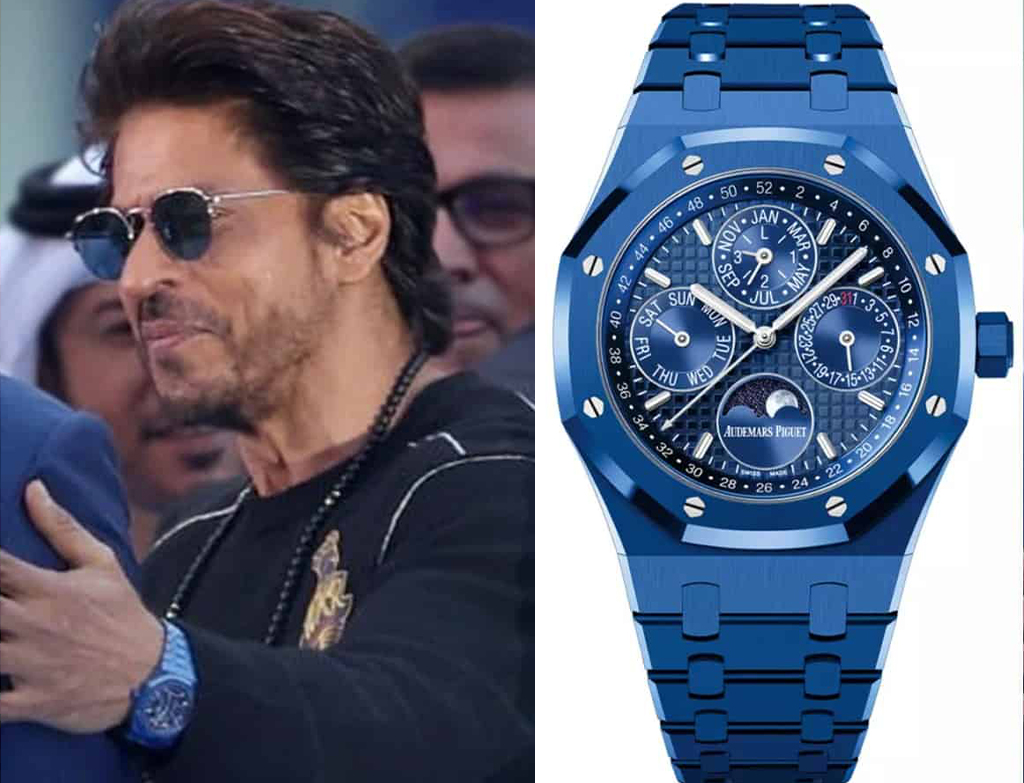 Credits –https://monochrome-watches.com//