Living in an era where hustle culture is the new trend, book cafes give you a chance to take a step back and enjoy the art of slowing down and de-stressing. In the race of becoming successful and dedicating our lives to work, we often forget how important it is to discover a good book or a new song, as it helps enrich the mind and boosts our energy, giving a new perspective towards life. Book cafes that are home to great literary work and who also hold events and gatherings for like-minded people are true gems. People who already love to read or the ones who want to inculcate this habit will surely find these cafes worth visiting.
Take a look at this curated list of cafes that serve quality food and literature:


CHAMPACA BOOK, BENGALURU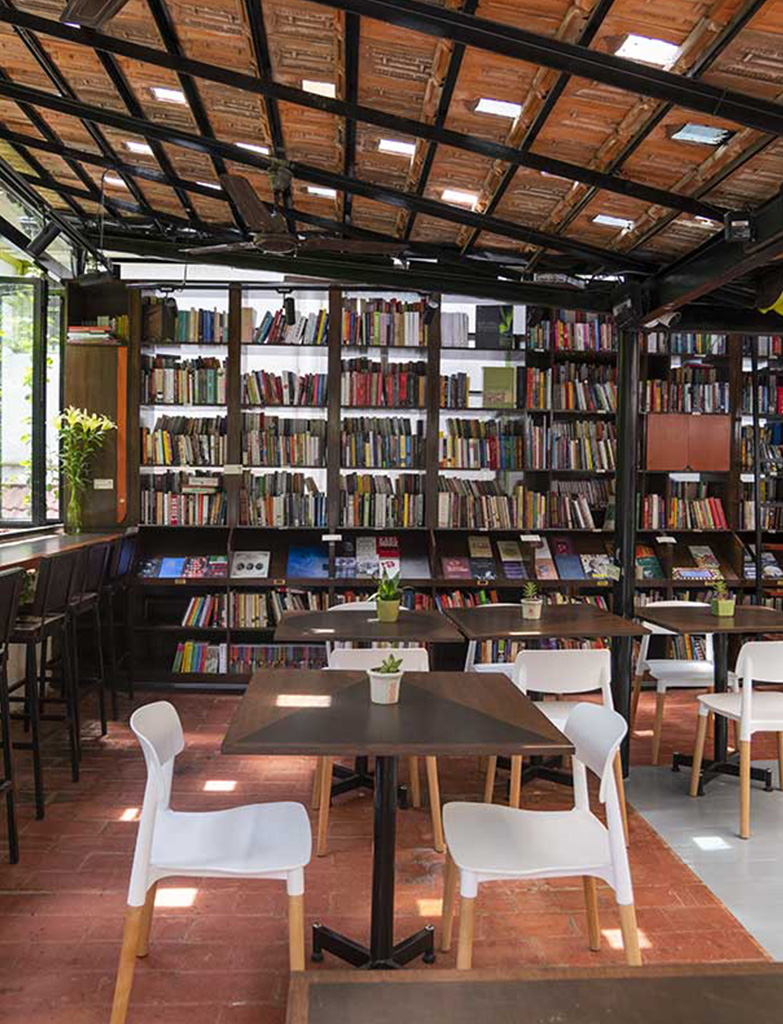 Credits- https://www.lampoonmagazine.com

A metal staircase, Mangalore terracotta tiles, sunlight shining through large windows, bespoke events, free wi-fi , scrumptious sandwiches served with steaming coffee–find all of this housed in this bungalow located in Bangalore. This independent bookstore and café is named after magnolia champaca (a large, evergreen tree). The place is independently owned and is run by women. It thrives on its community of people and takes pride in being a green space. The library covers a list of genres that range from folklore and fiction to mental-health and self-motivation books. They have a section dedicated to children. The aesthetics of the place is best suited for a book lover, and even for those who just want to enjoy a wholesome sandwich or a tropical smoothie. They focus on being sustainable and run on a minimal-waste policy whilst participating in the SDG's powered by the United Nations.


KITAAB KHANA, MUMBAI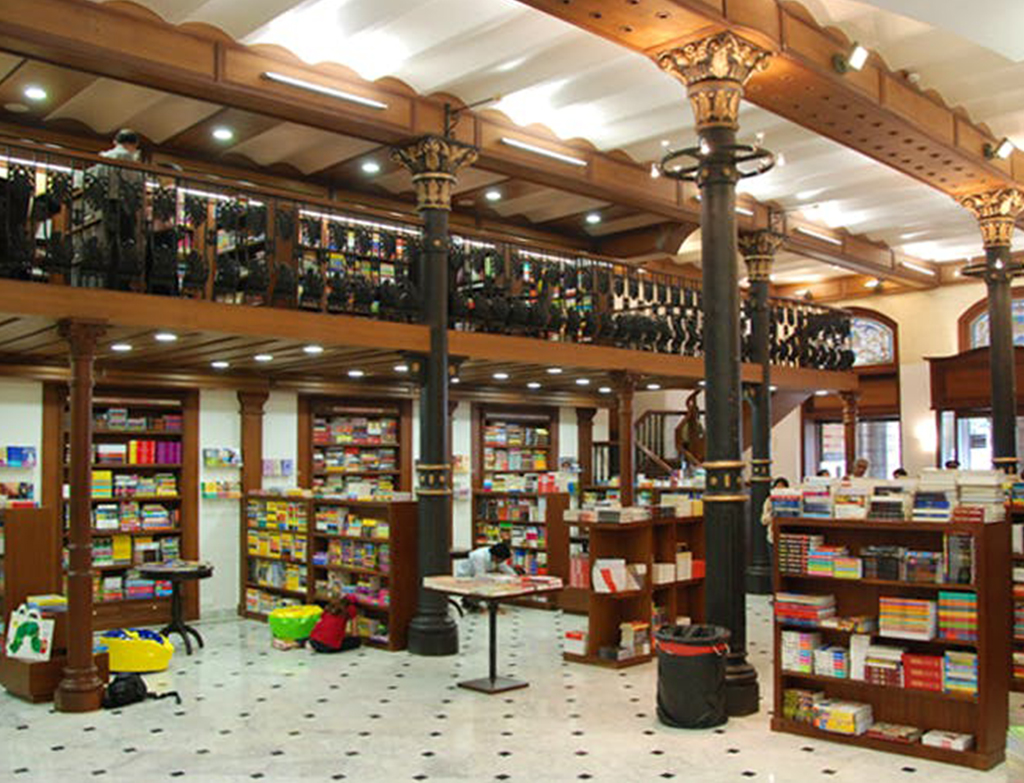 Credits- https://lbb.in/mumbai

Nestled in Kala Ghoda, Mumbai, is this boutique bookshop that sells books from vintage to the latest bestsellers. They have a variety of regional volumes in Hindi, Gujarati and Marathi. The building is about 150-years old and has a cafe attached to it that serves vegetarian snacks and coffee. The aim of the store and its owners is to create a space and encourage people to read in the prevailing digital era. The store holds book meetings on a regular basis and other literary events. It is one of the best destinations in South Bombay to unwind–owing to the warm ambience comprising a high ceiling, aesthetic lamps, wooden panels and columns. Bookmark this cosy place for your next visit to the financial capital of India.


LITERATI CAFE, GOA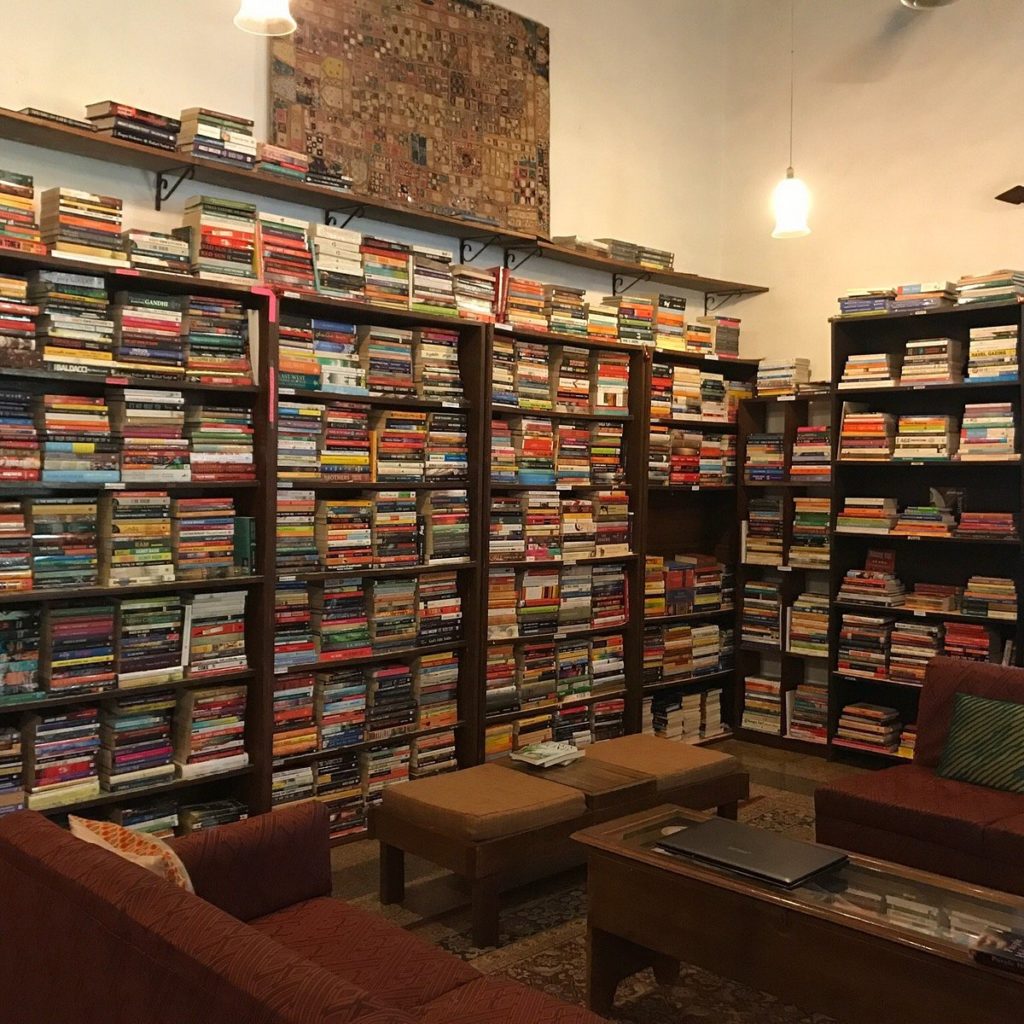 Credits- https://www.tripadvisor.in

For all those who do not want to party in Goa, check out this quaint cafe and bookstore located in an old Goan house (more than 100-years old). Literati has a welcoming vibe. The walls are filled with books and there are wooden shelves as far as you can see. They keep a plethora of fiction and non-fiction books, where the readers can sit back and relax in the comfortable seating with a cup of coffee and enjoy a laid back evening with their favourite book in hand. They keep second-hand books as well, across a variety of genres and have book discussions plus movie screenings. Surrounded by a delightful garden, this place will take you far away from the hustle and bustle of nightclubs and busy streets. Their in-house pet labrador Frida is an added attraction. All in all, the aura of the place makes it a must-visit hidden gem!


CHA BAR CP, DELHI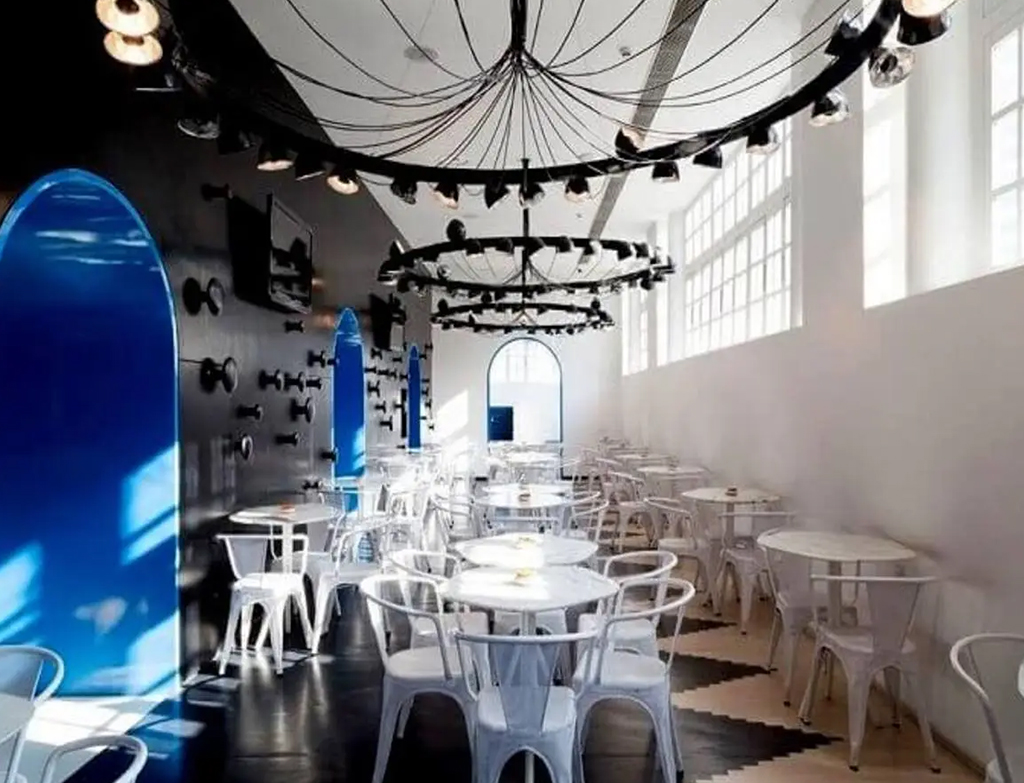 Credits- https://www.dfordelhi.in

Palm reading, a play area for kids with a colourful ball pool, stalls selling a wide range of soaps exotic teas and incense sticks–all this under one roof at the Oxford Bookstore. The place is housed inside the white walls and arches of Connaught Place, serving scrumptious blueberry muffins, rum balls and non-alcoholic beverages from bubble tea to milkshakes. They have books by Indian and foreign authors, children's books, psychology and mythology–the list is endless. Inaugurated in 2004, they provide their guests with an enriching literary experience and is a favourite spot for every book lover in Delhi!


ARTSY – COFFEE & CULTURE, KOLKATA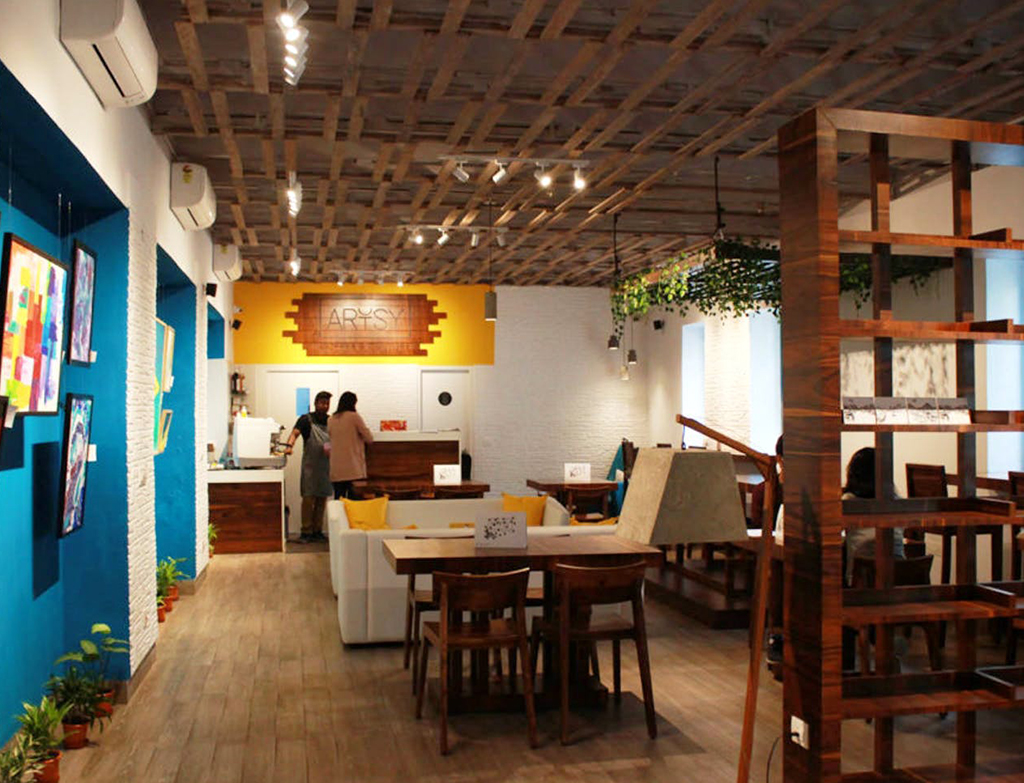 Credits- https://lbb.in/

Artsy is Kolkata's first art cafe that is not limited to just the flavours of art and expression but extends to books, coffee and great food. A hub for thriving artists, the cafe has created and supports musicians, designers and visual artists. The place might be a little challenging to navigate, but paintings on the walls and the bright hues of the washed yellow buildings will lead you to its doors.The ambience is snug and strewn with mismatched furniture, bean-bags lying around, wooden tables and overhanging plants. There is an entire section dedicated to books and you can be sure to find classic, fictional and non-fictional books on their shelves. Started by a mother-son duo, this place opened in 2017 and has a lively atmosphere with events happening. It is a go-to for people who enjoy getting together in a modern, creative and leisurely space!