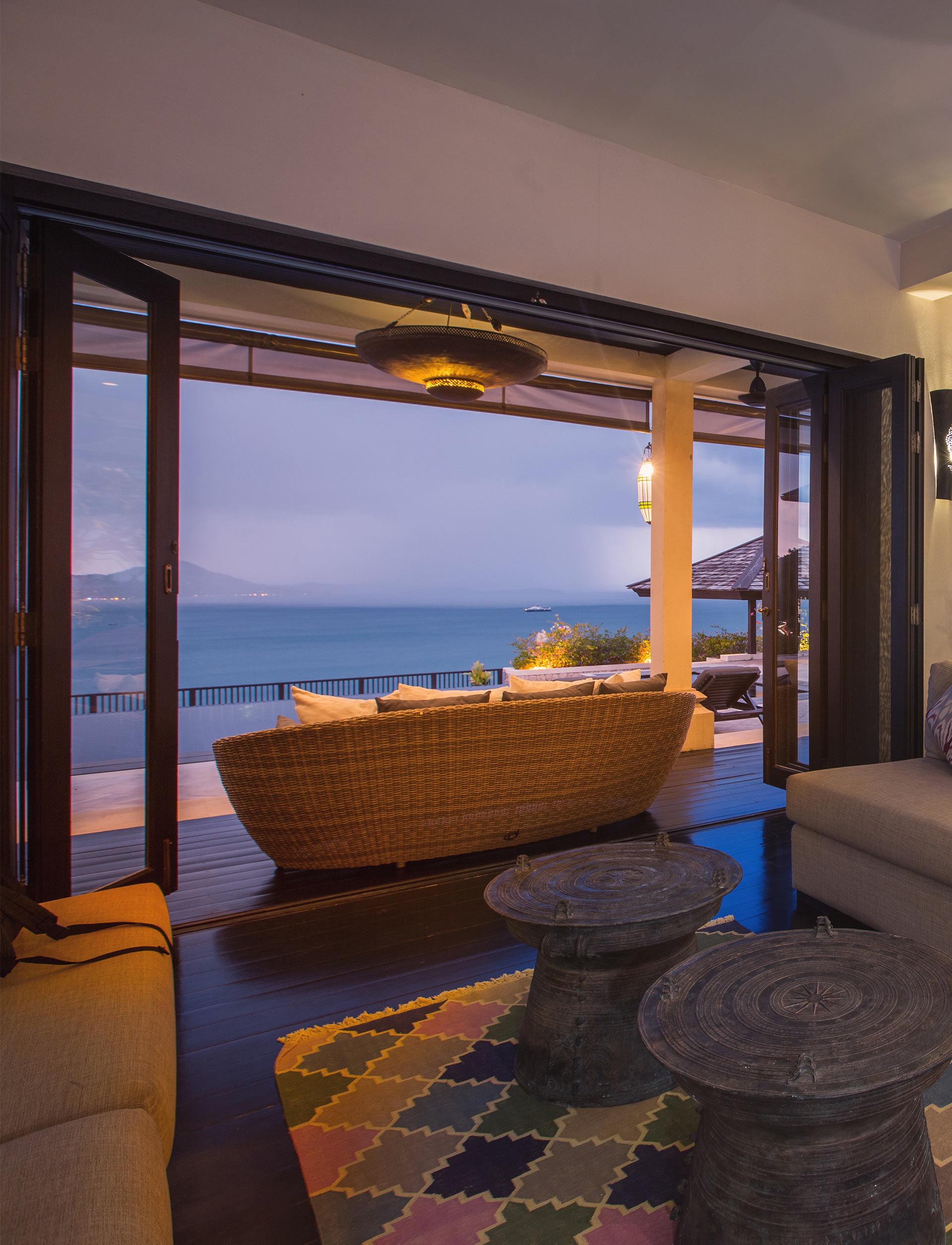 All images are sourced from Airbnb
From breathtaking sandy shorelines to quaint and charming Portuguese-style villas by the vast seascapes, Goa is an undisputed beach haven for every thalassophile. Apart from being replete with some of the best beaches in the country, the tropical paradise is also on the top of the most-sought party destinations of the country. But if you choose to spend your time there doing something non-touristy, you can luxuriate by staycationing at these 5 best homestays in Goa that are perfect for a blissful, tropical getaway.
1.Vedatmana by the Waves, Morjim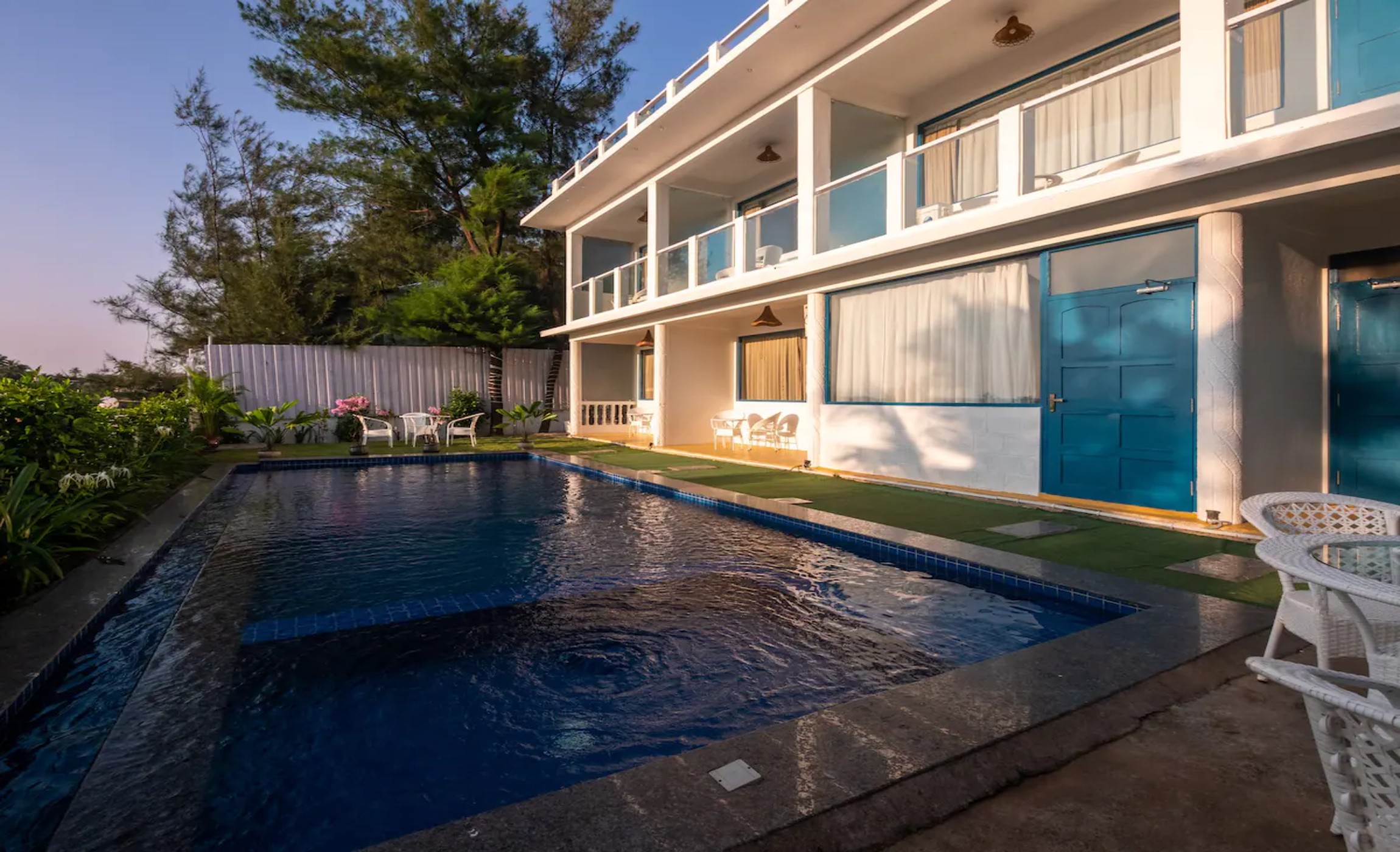 Coddled in the lap of lush vegetations, find an uber-luxury homestay in Goa with a private pool. Beautified with chic white and blue decor and furnishings, the luxury villa in Morjim is a quintessential meld of Bohemian influence and modern resources. The luxury villa boasts a private rooftop bar to amp up your holiday experience.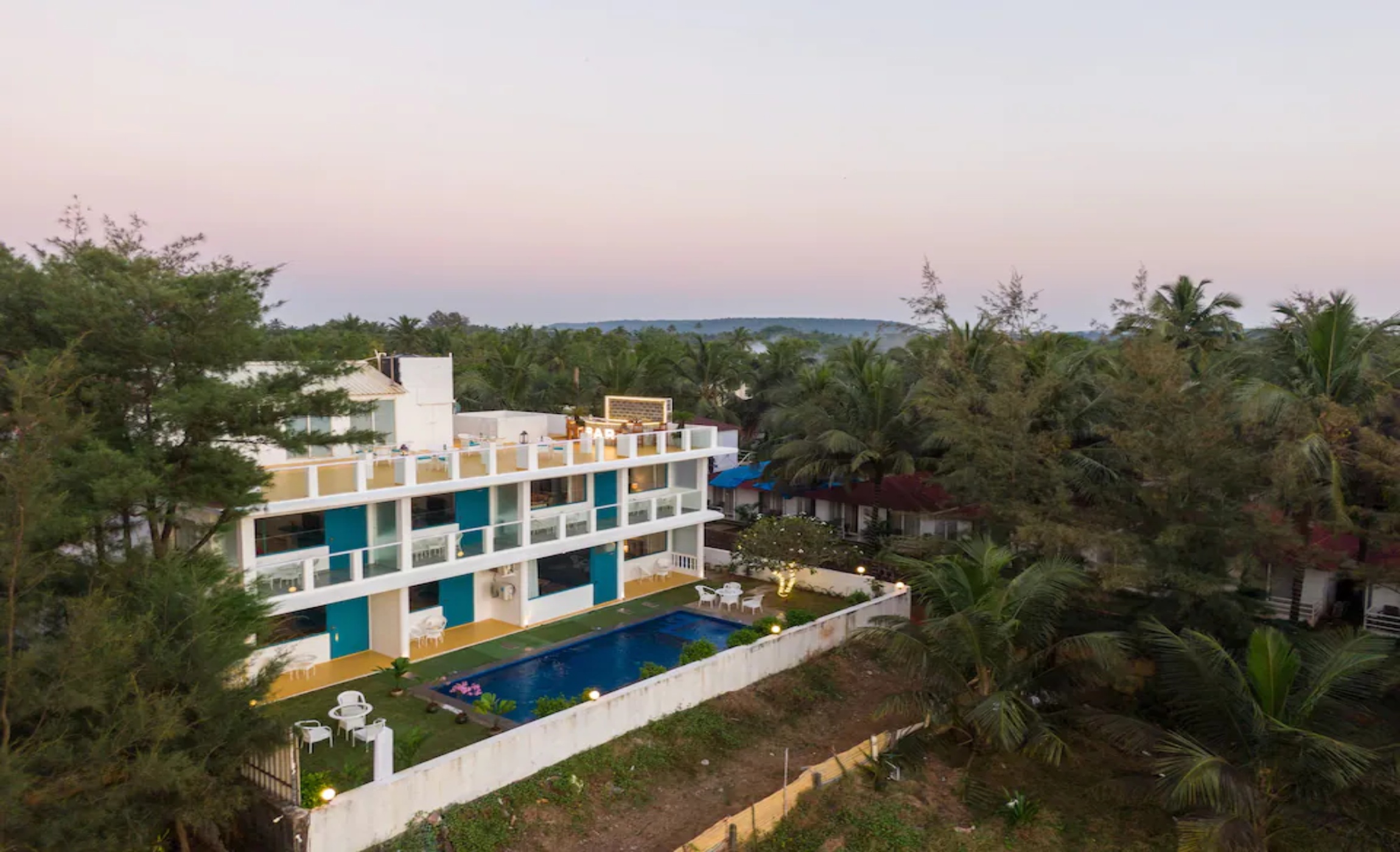 Approximate cost: INR 150,000 per night
Book Vedatmana by the Waves here.
2.The Mandrem House. Mandrem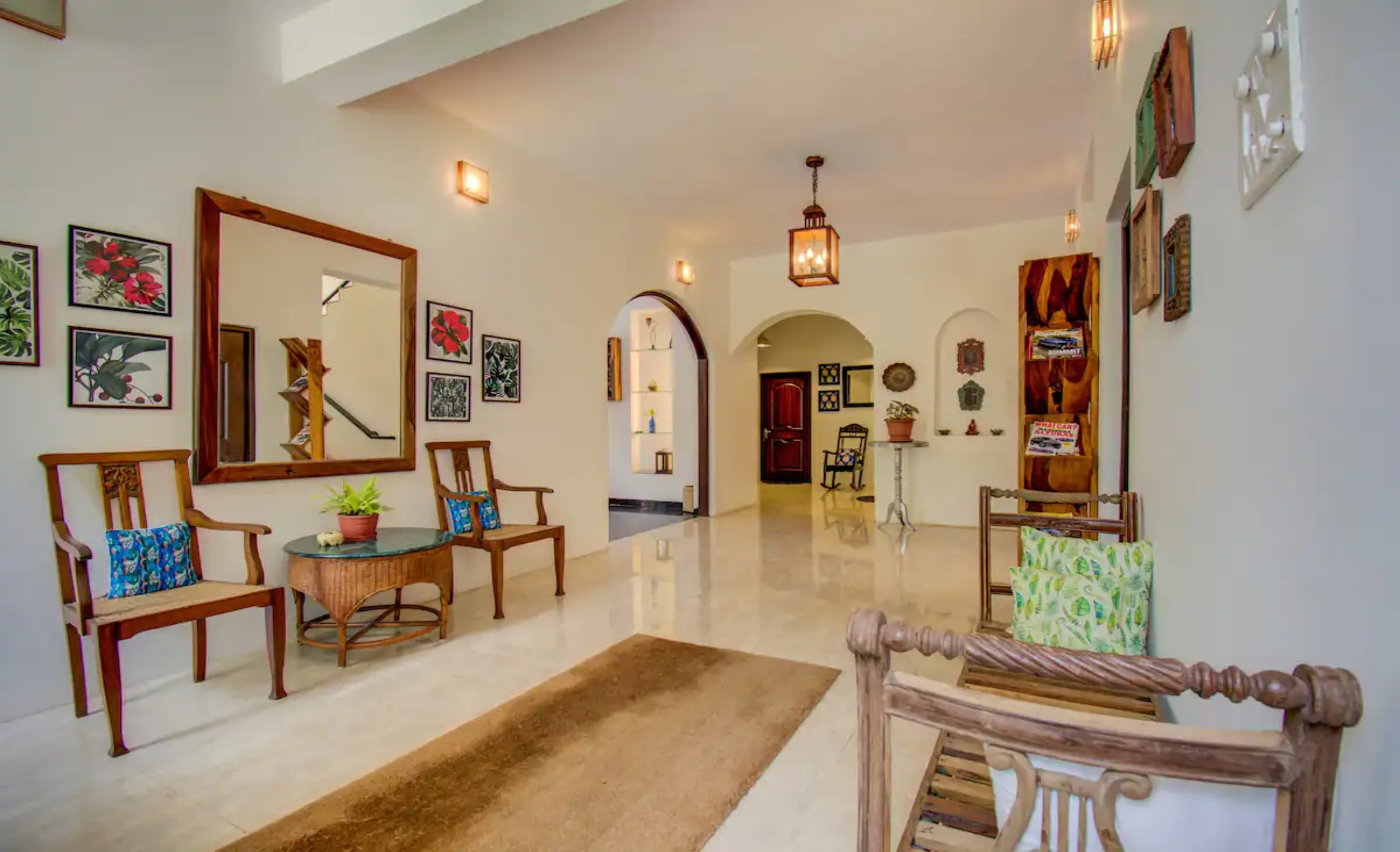 Cosy up by a private pool at this luxury homestay in Goa's Mandrem. If you are looking to book a staycation in a homestay in Goa near the beach, pick The Mandrem House, for the luxury villa is located 400 metres away from the famed Mandrem Beach. Situated in a mango orchard, The Mandrem House is situated in a quaint village surrounded by mountains and lush vegetation. Stay here to have a peaceful experience amidst the bustling madness of Goa.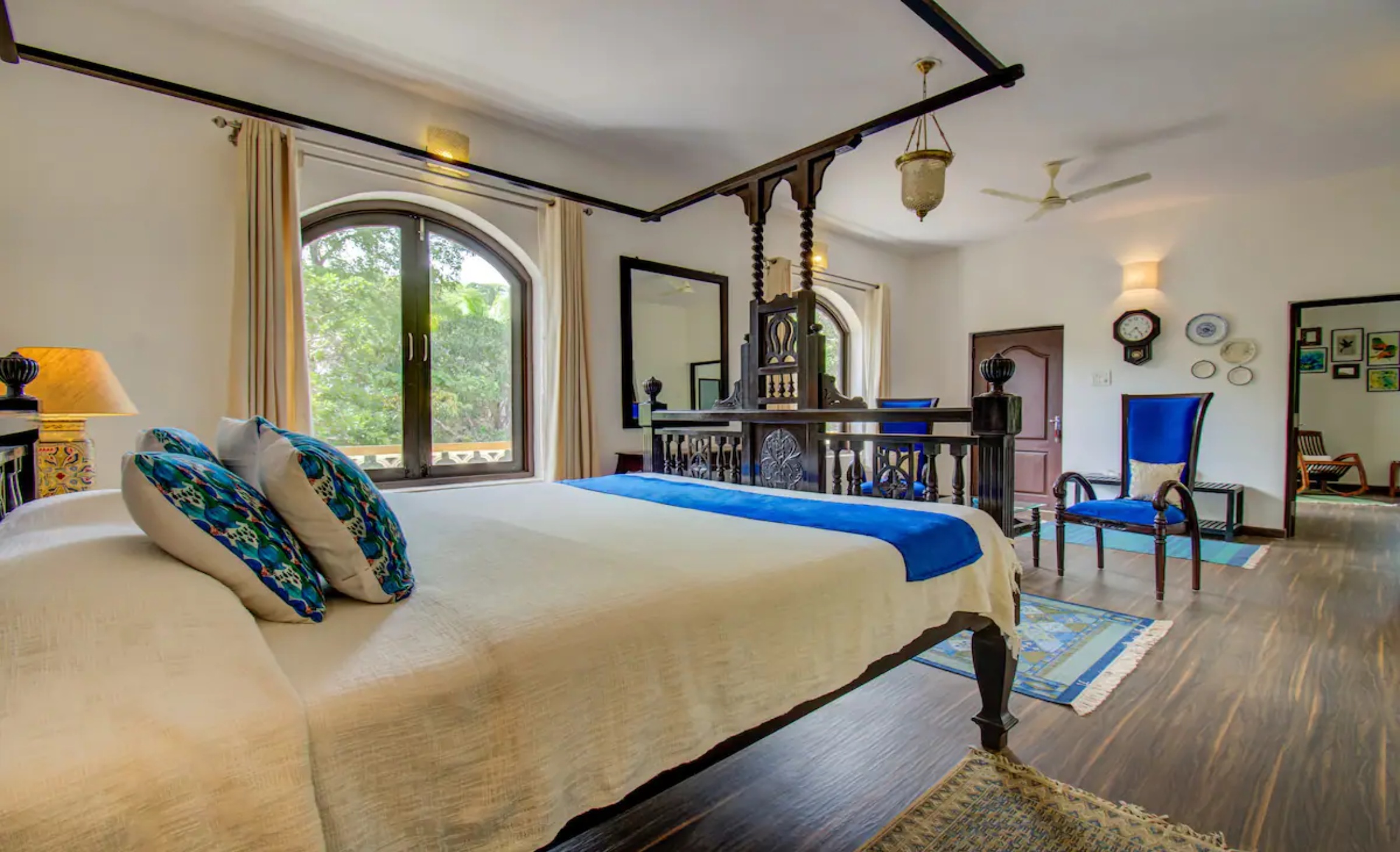 Approximate cost: INR 75,000 per night
Book The Mandrem House here.
3.Serene Gardens, Candolim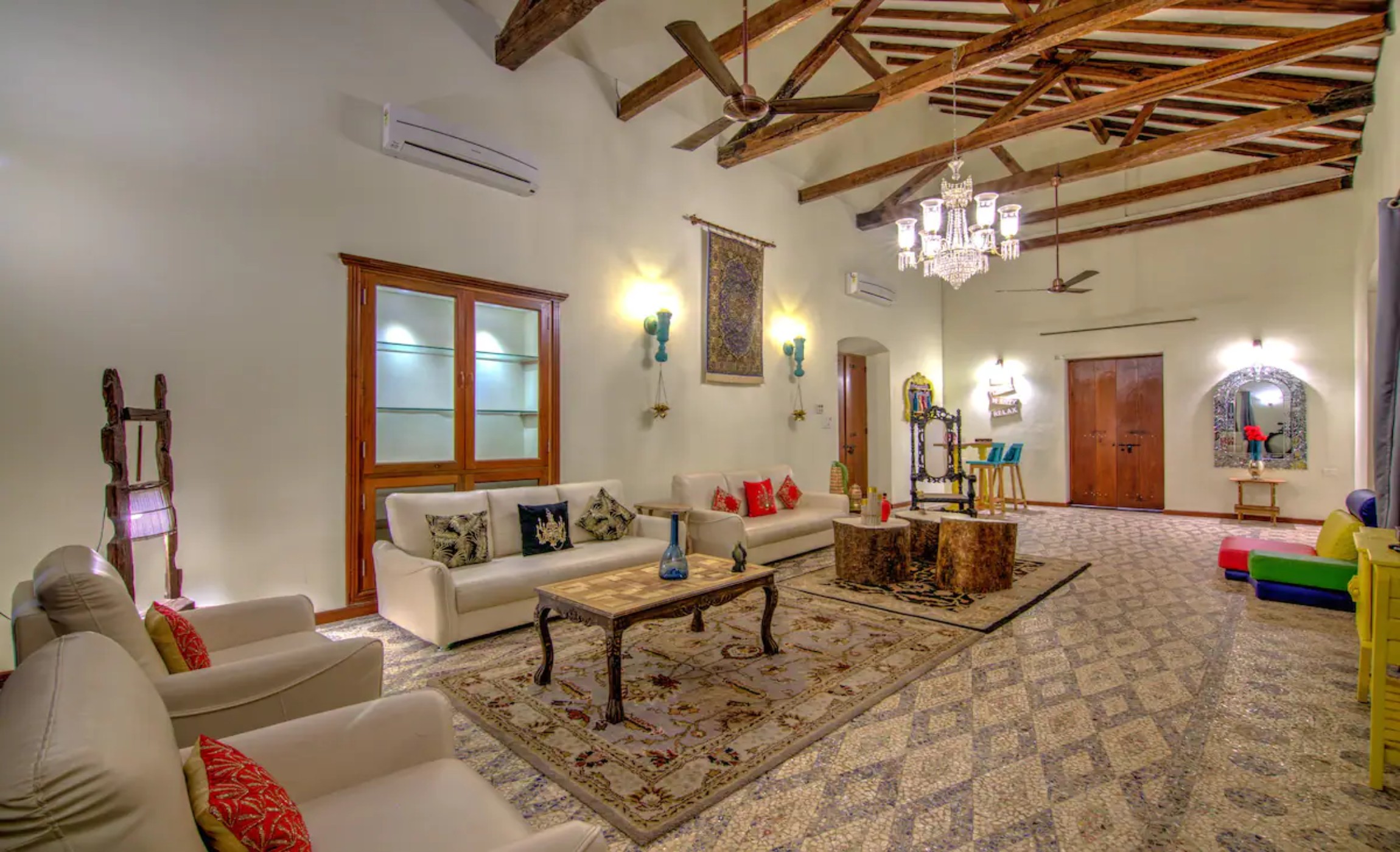 Bask in the old world charm by booking your stay at this luxury homestay in Goa. Serene Gardens in Candolim is built inside a 350-year-old heritage villa. Surrounded by a vast private garden and a private plunge pool, the ultra-luxury villa is equipped to provide luxury comforts and an unforgettable holiday experience. Situated at a walkable distance of 3 mins from the stunning Candolim beach, this villa could easily top the list of best homestays in Goa near the beach.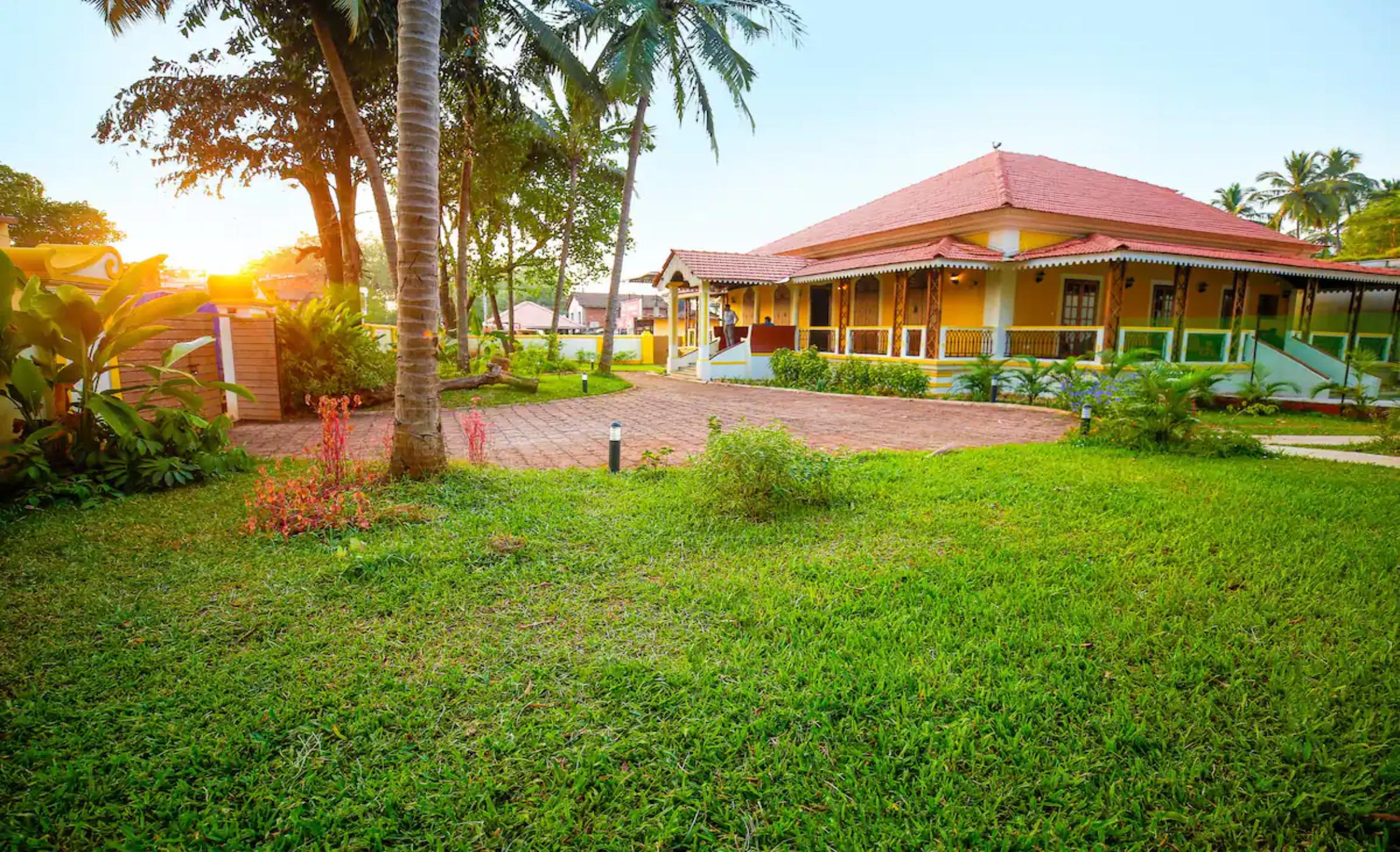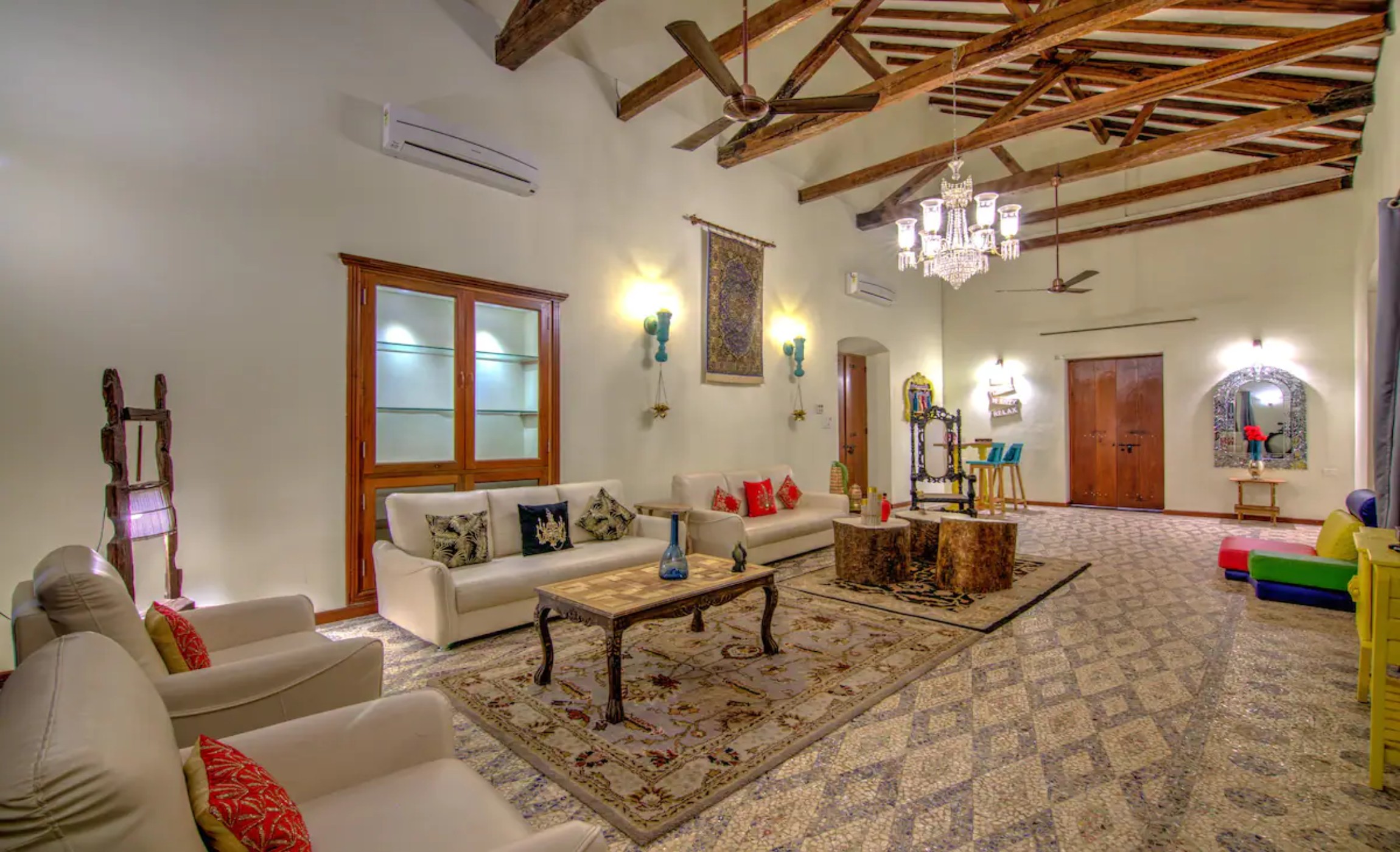 Approximate cost: INR 75,000 per night
Book Serene Gardens property here.
4.Casa Da Rosa, Sangolda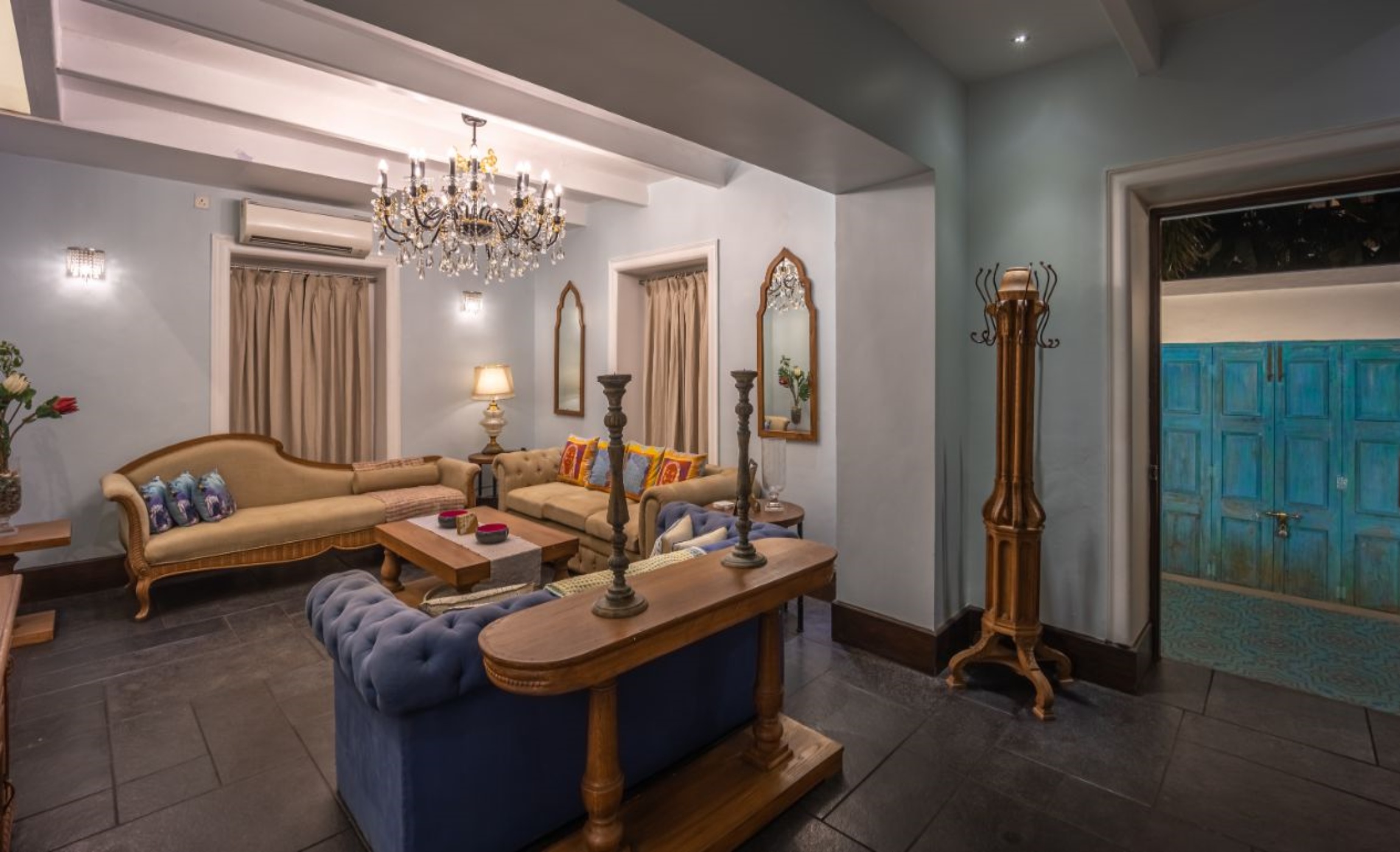 A luxurious sanctuary in the sleepy town of Sangolda is a befitting choice to take a break from your monotonous routine. Casa Da Rosa is one of the best luxury homestays in Goa. The property is situated 15 minutes away from Candolim and Baga Beaches. The 4-bedroom villa faces a long pool in the courtyard. Designed by the famous German designer Ute Shutz, the villa is restored in an old, Portuguese villa.

Approximate cost: INR 90,000 per night
Book Casa Da Rosa here.
5.Celebration, Baga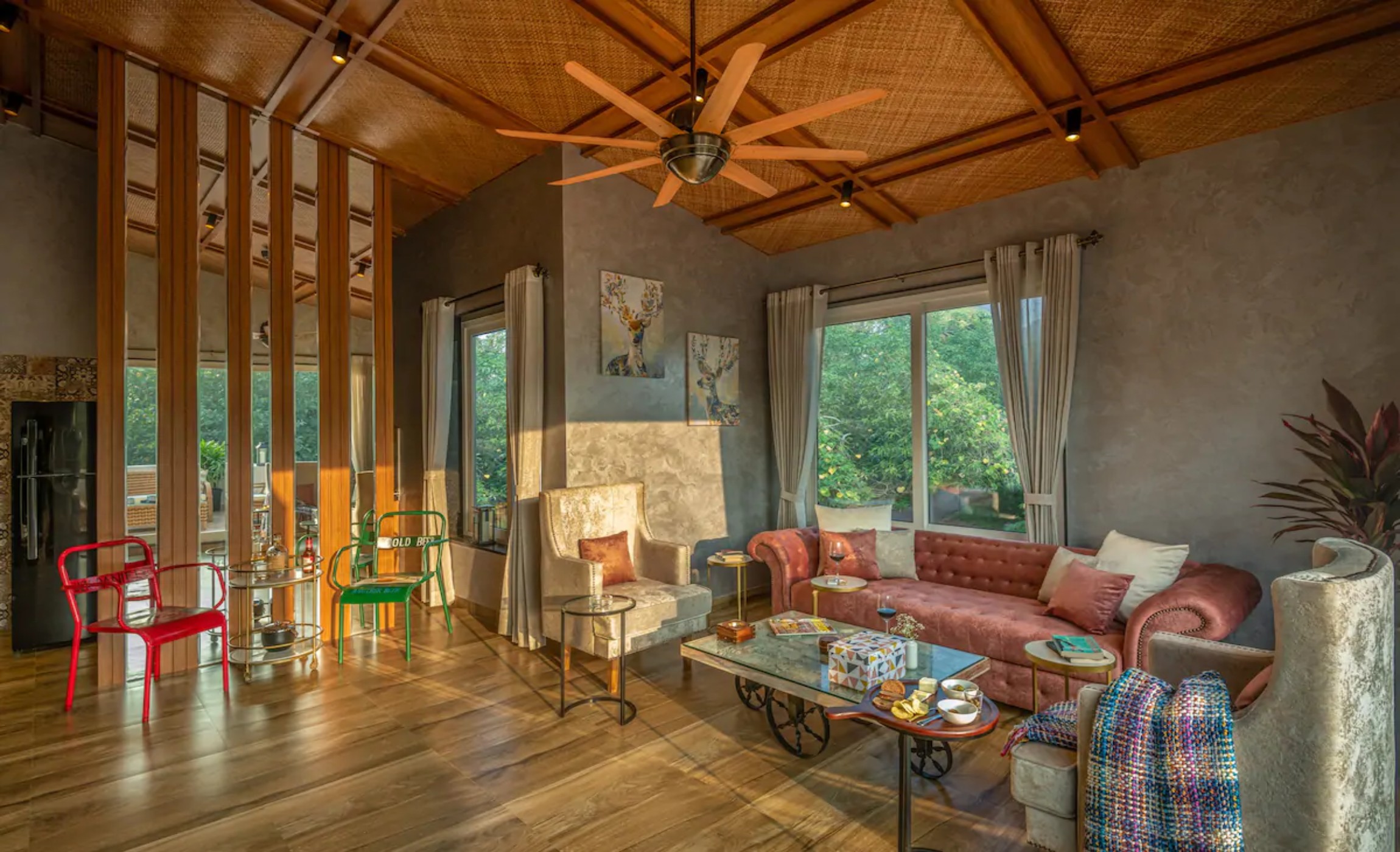 Situated a stone throw away from some of the best beaches, casinos and nightclubs, Celebration is an appropriate property for someone seeking a tranquil stay as well as the best of what Goa offers. Featuring high-ceiling windows, hot-tub, and suave four-poster beds, the property makes an impeccable setting to unwind.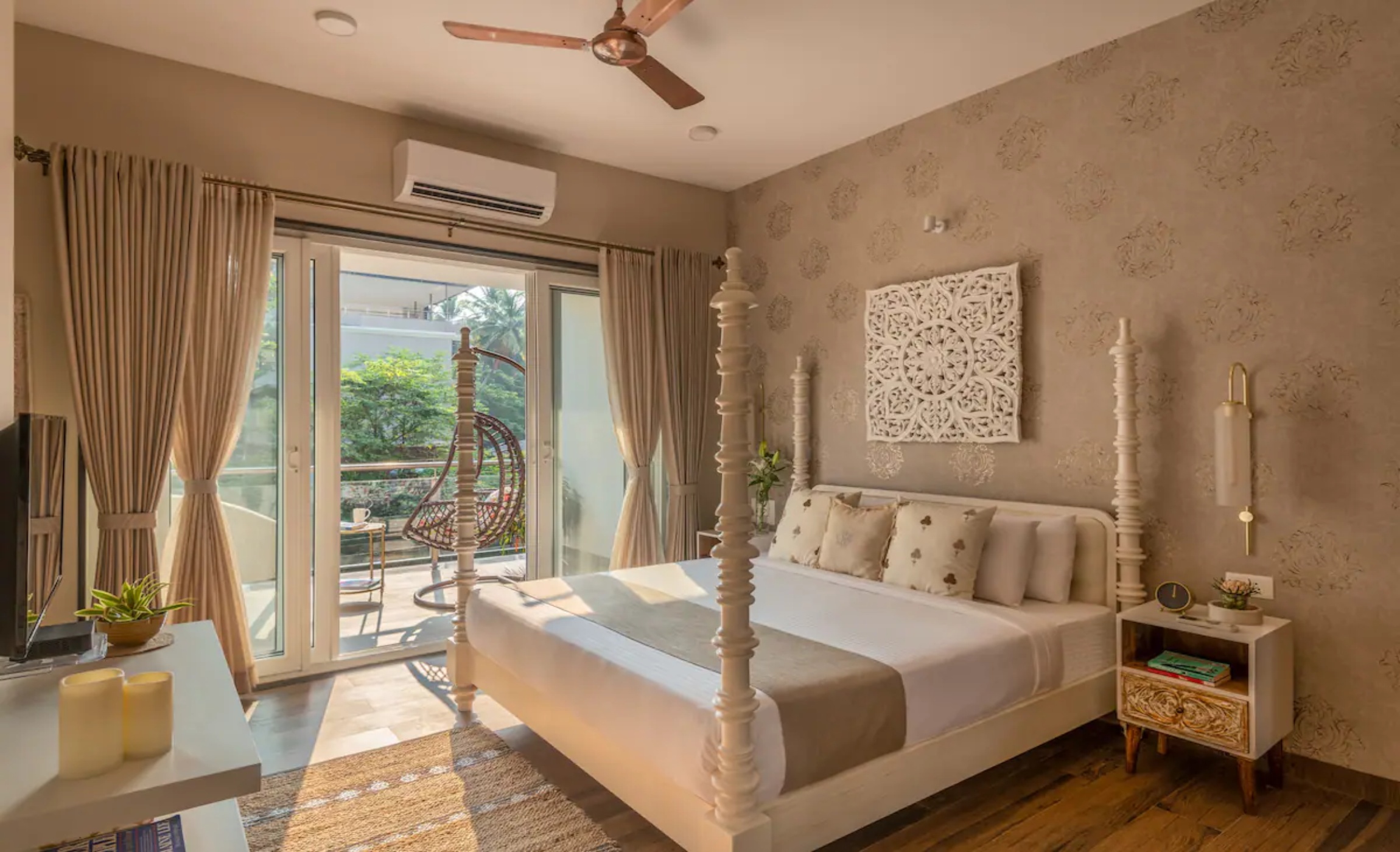 Approximate cost: INR 110,000
Book Celebration property here.