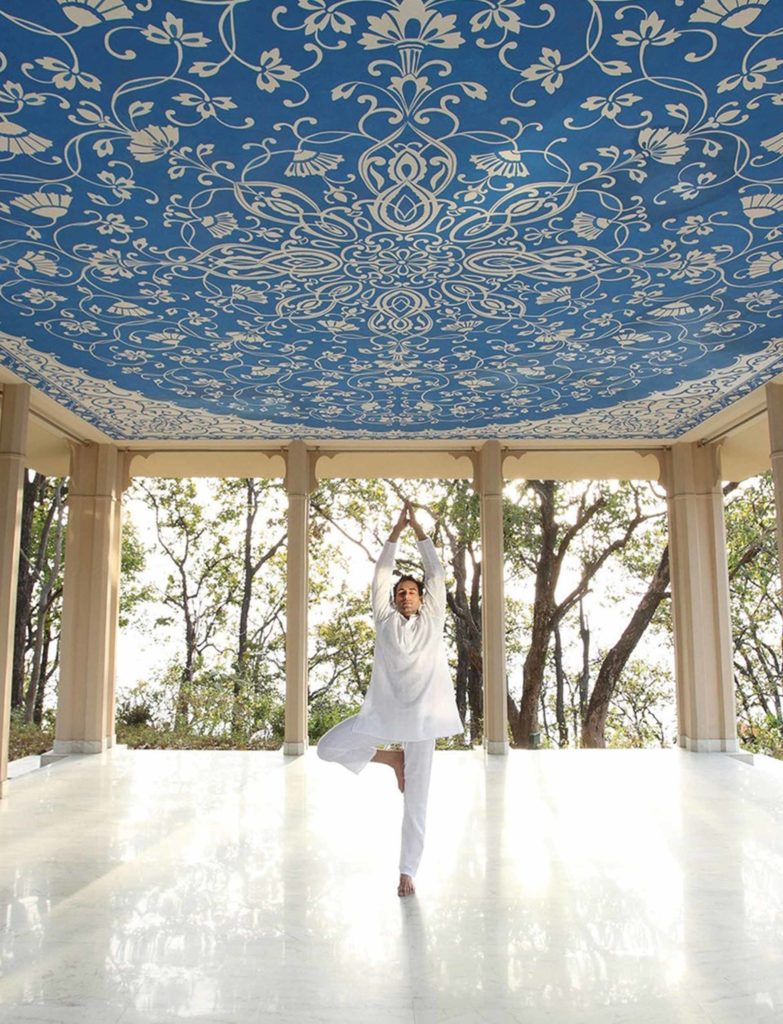 The birthplace of Yoga has attracted people across the globe for generations. The healing benefits of Yoga have led it to transform into a lifestyle that has been rapidly embraced by people throughout the world. Extend this lifestyle in your vacations by booking your stay at one of the best luxury yoga retreats in India. These Indian Yoga retreats represent the treasured wellness wisdom that has been perpetuated to us through generations by the masters of healing.
1. Ananda in the Himalayas, Uttarakhand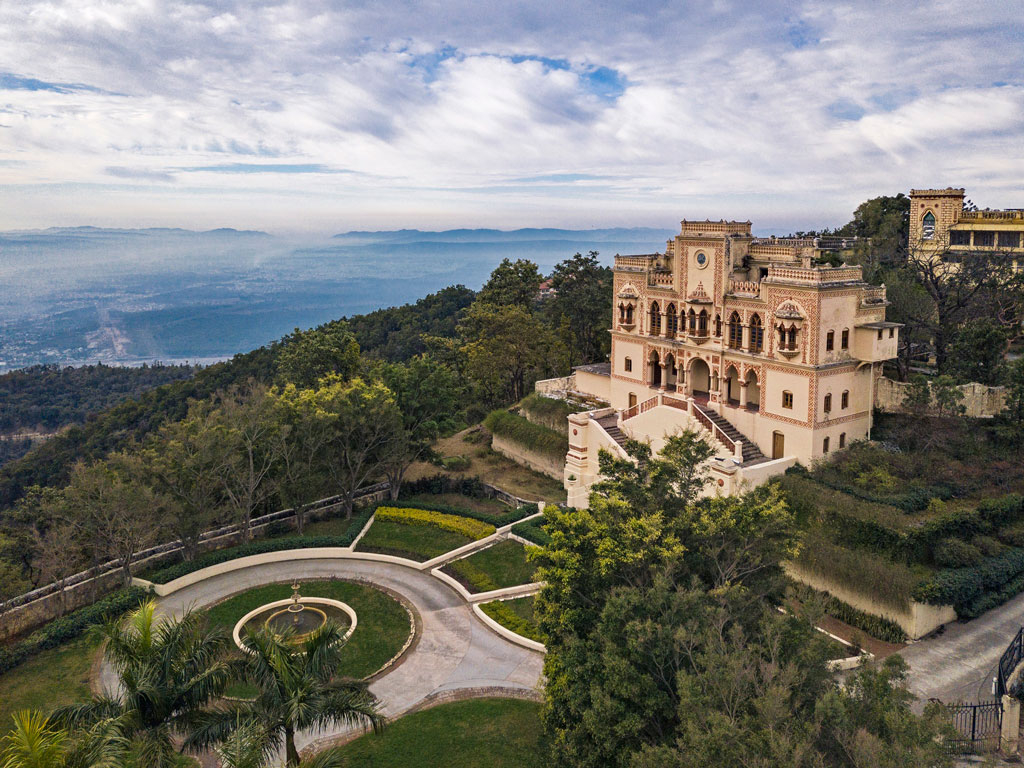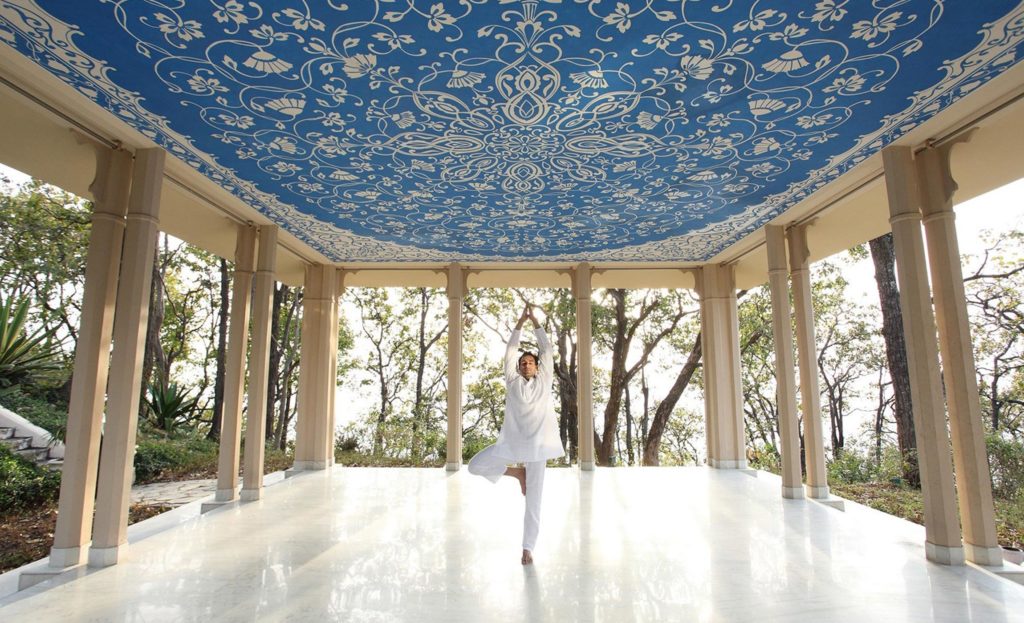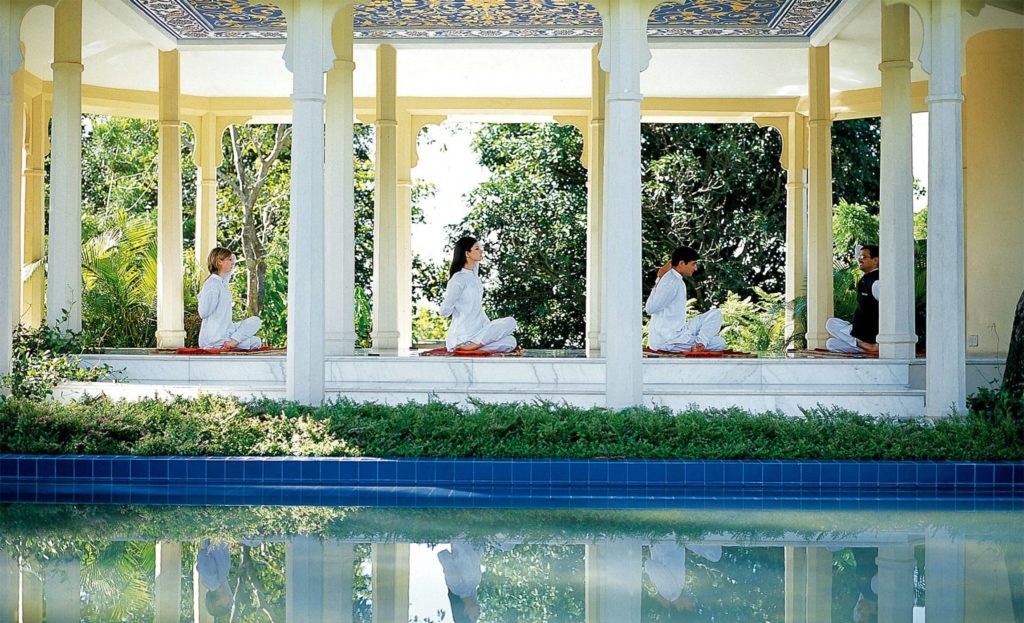 Overlooking the Ganges river valleys, Ananda in the Himalayas is an award-winning, luxury wellness retreat nestled in the pilgrim town of Haridwar in Uttarakhand. Savour the tranquil vistas along with organic cuisines from this palatial resort and wellness retreat along with a scheduled Yoga programme. Offering wellness treatments like rose quartz facial to Tibetan healing energy, Ananda in the Himalayas is the most sought-after and one of the best yoga retreats near Rishikesh. The wellness treatments offered by this luxury spa resort combines the healing techniques of Ayurveda, Yoga, and Vedanta with international wellness practices.

Book here.
2. Wildflower Hall, Himachal Pradesh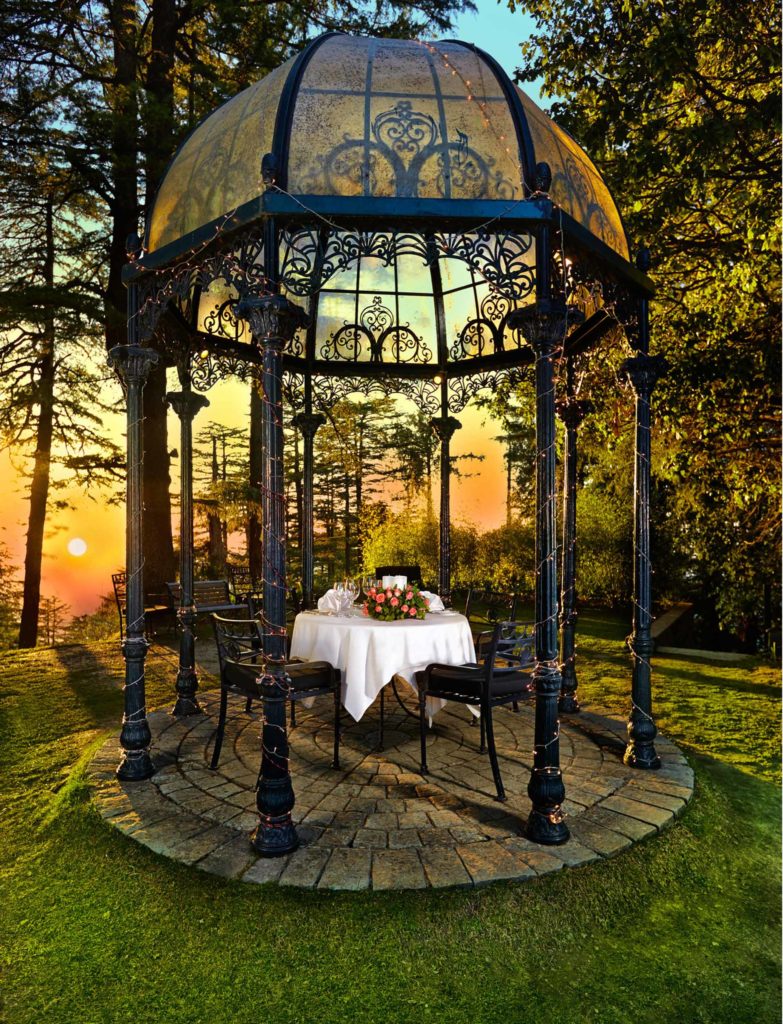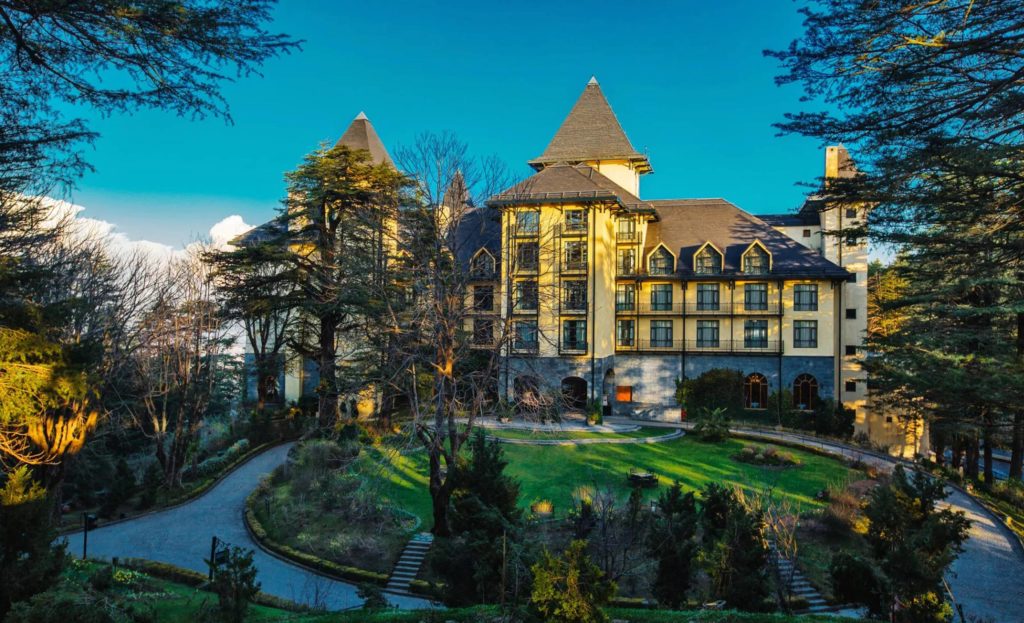 One of the best Yoga retreats in India, Wildflower Hall in Shimla is a gateway to witness towering peaks of India's exceptional north. Along with picnicking with a valley view or gushing with the thrills of mountain biking, one can also book a private Yoga session at the Wildflower Hall in Shimla. One of the best wellness and Yoga retreats in India, Wildflower Hall offers to educate individuals about Yoga postures, stretches, and healing benefits through their expert Yoga instructors. Enjoy an undisturbed Yoga session followed by dining at a quaint Gazebo at this luxury wellness and Yoga resort in India.
3. The Oberoi Sukhvilas, Chandigarh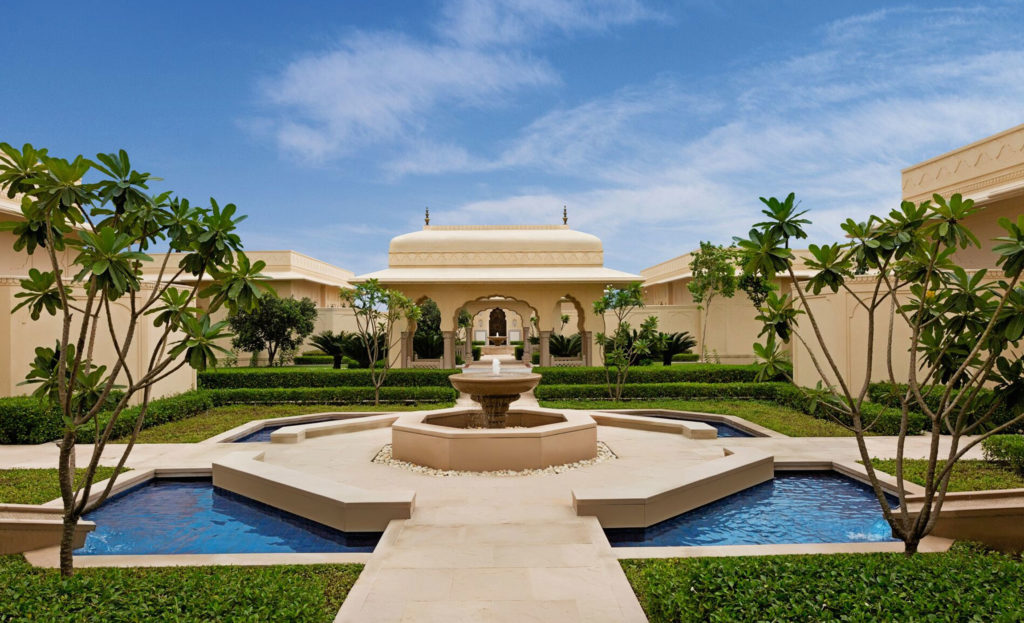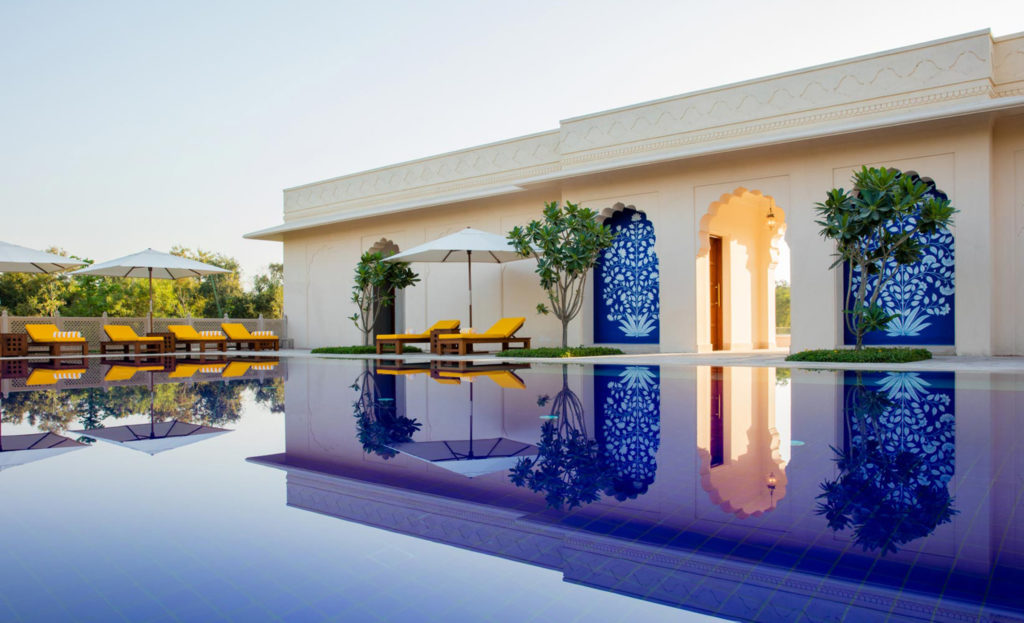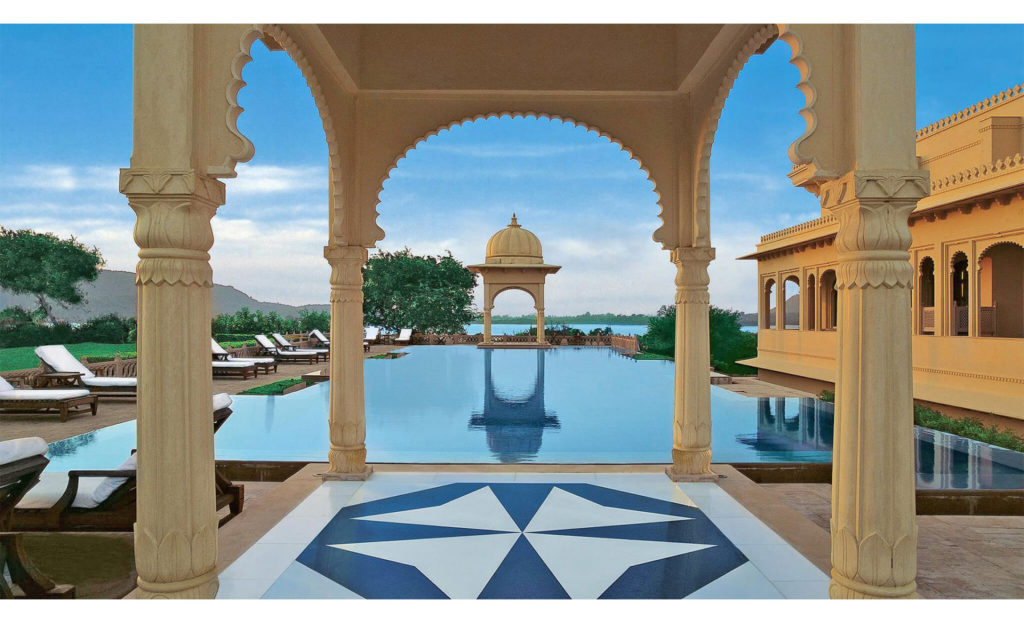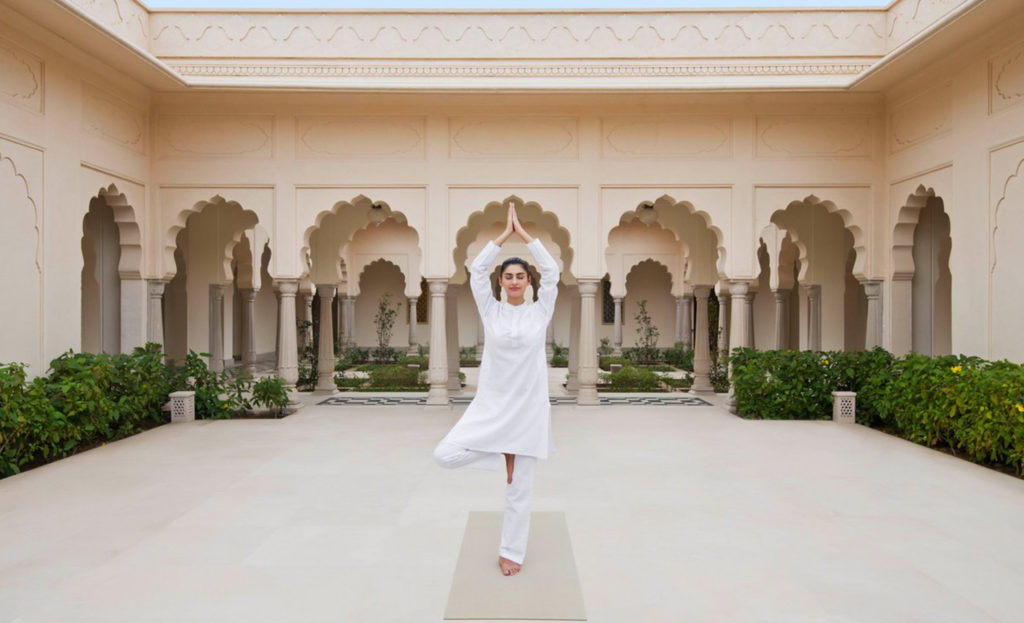 The Oberoi Sukhvilas offers private Yoga sessions customized for any age group. Learn the best of Yogi postures and Asanas from expert instructors along with golfing, a heritage tour of the city, and relishing the authentic flavours of Punjab.
4. Amanbagh, Rajasthan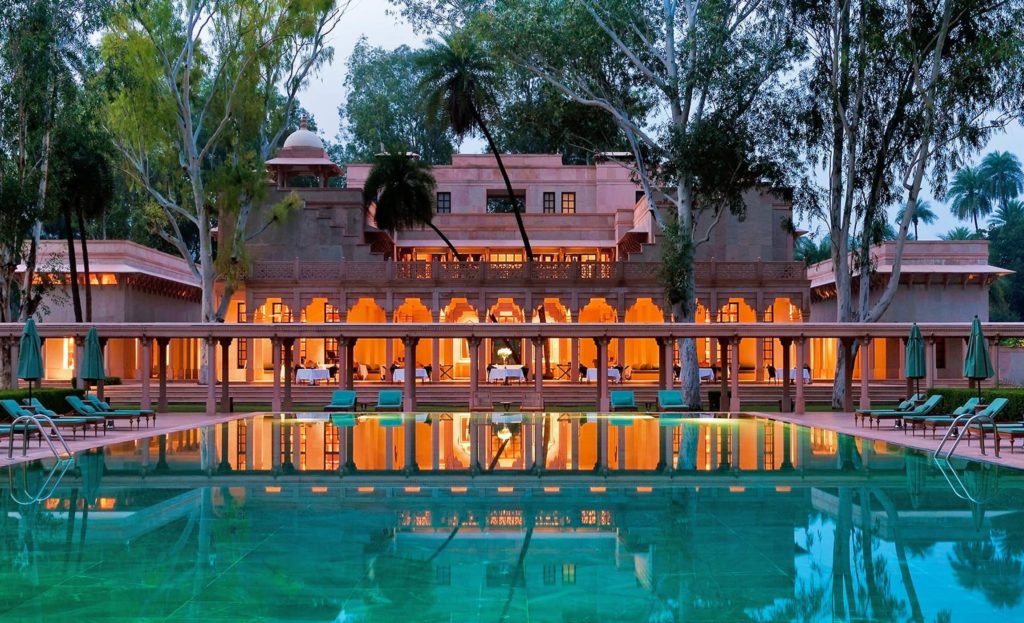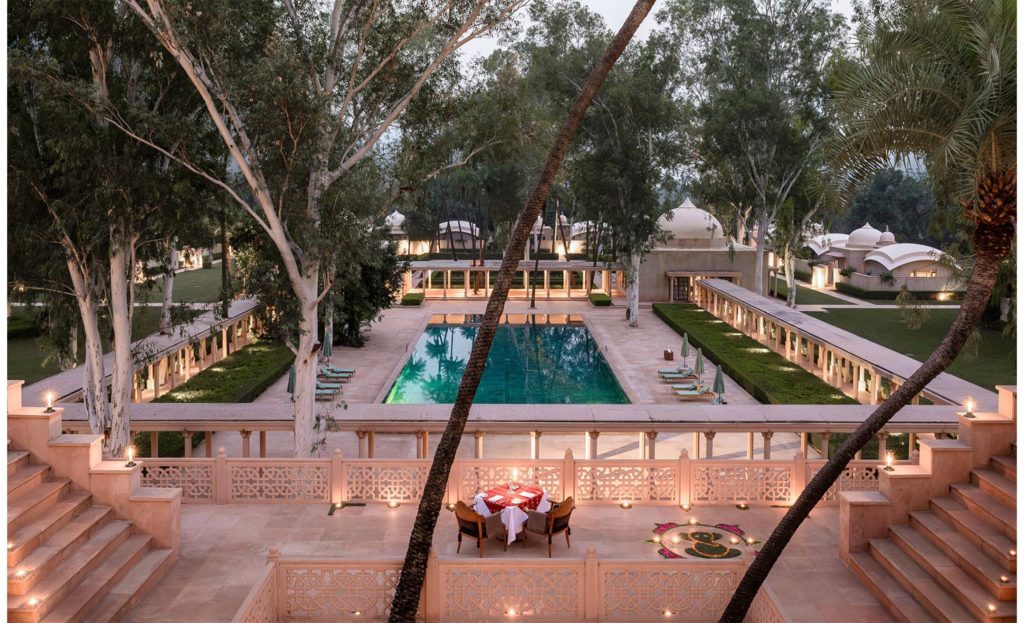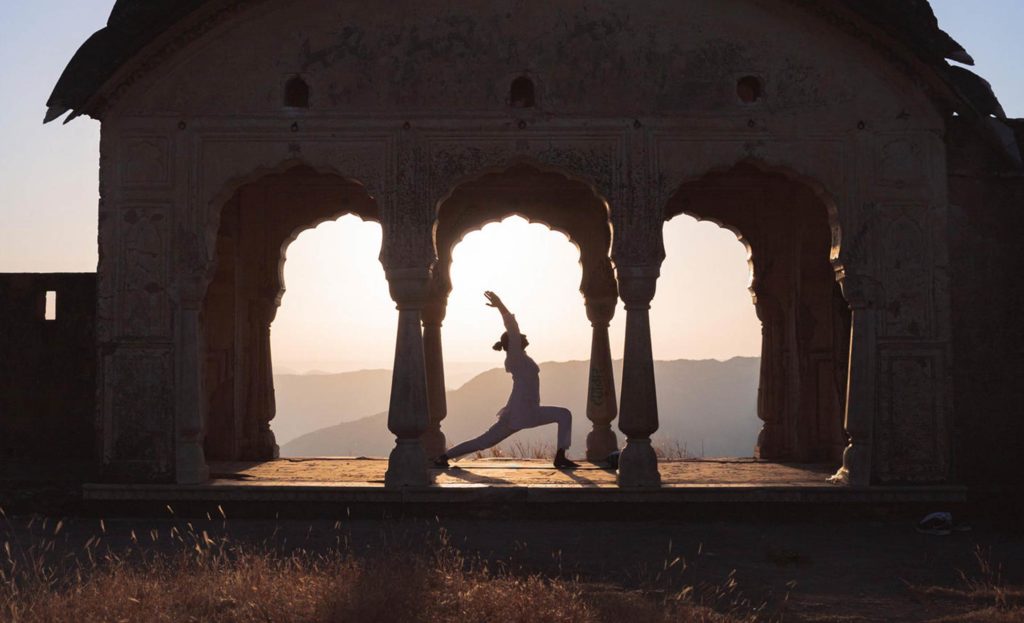 Situated in Ajabgarh in the Alwar district of Rajasthan, Amanbagh is decked with elements of authentic, rose-tinted Mughal architectural style. One of the best Yoga retreats in India, the wellness sanctuary of Amanbagh offers customized Yoga programmes that are bound to nourish your mind and soul. Escape to this secluded garden estate in the Aravalli Hills with Amanbagh's 4-night Yoga and Mindfulness Immersion.
5. Raas Devigarh, Rajasthan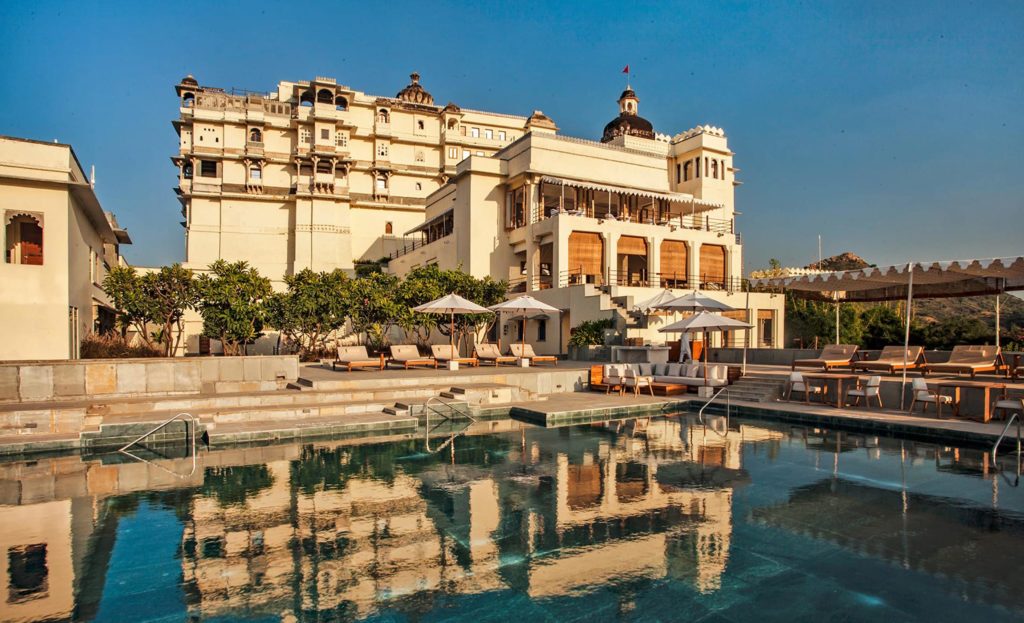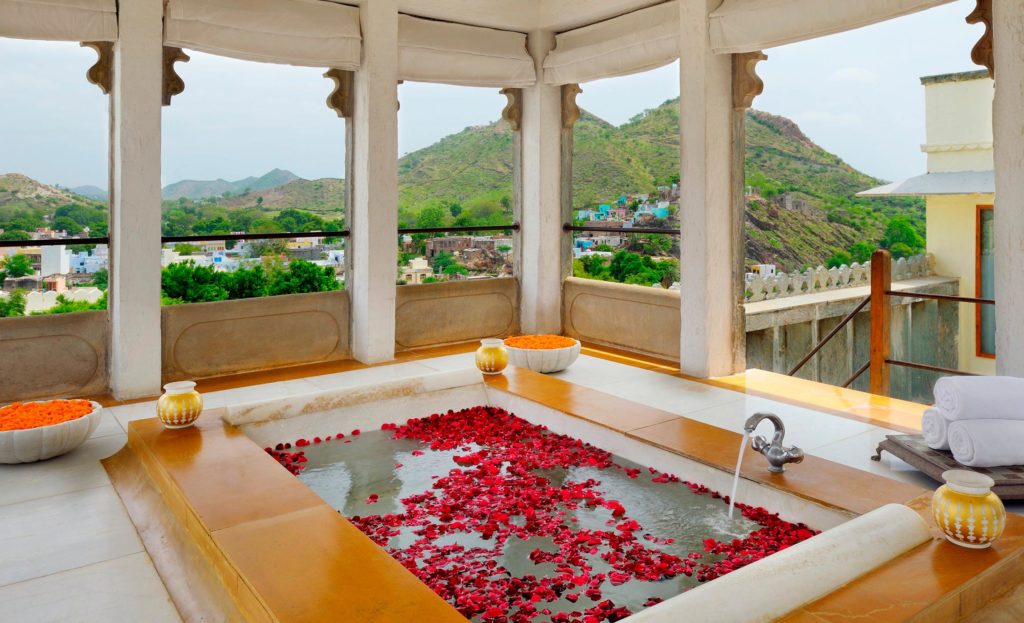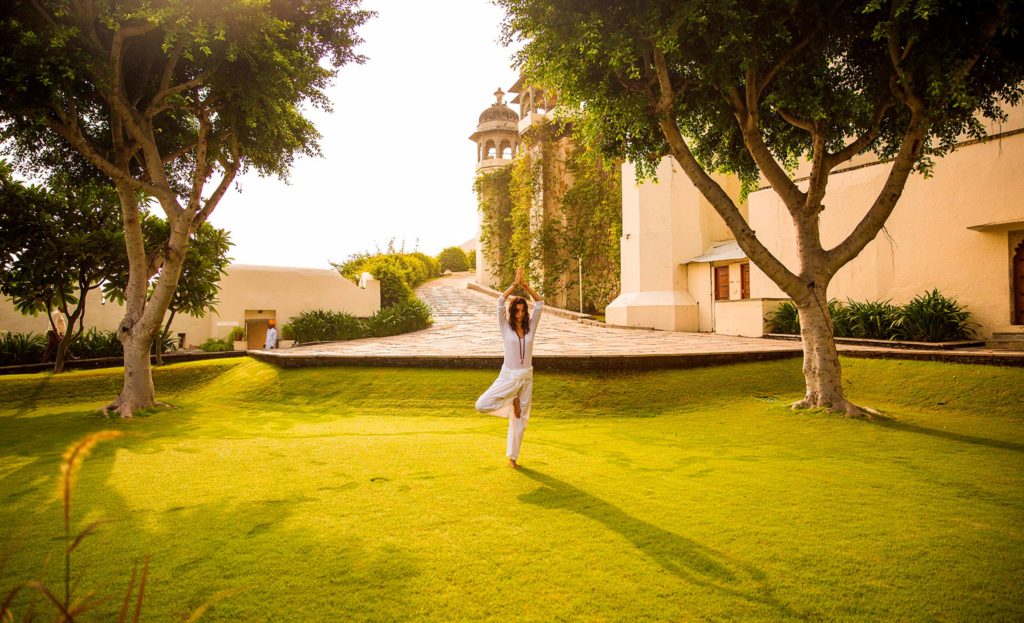 Raas Devigarh is a remote oasis that is situated about a 45-minute drive from Udaipur. One of the top luxury Yoga retreats in India, Raas Devigarh is a spectacular heritage palace hotel that houses a holistic spa. Ila Spa, the spa and wellness centre at Raas Devigarh, offers the best of Yoga practices, Ayurvedic massages like Prana Vitality Massage. The Kriyas, Asanas, Pranayama, and meditation guided at this luxury Indian Yoga retreat is equal to a spiritual escape and a way of reconnecting with your inner self.
6. Hilton Shilim Estate Retreat & Spa, Maharashtra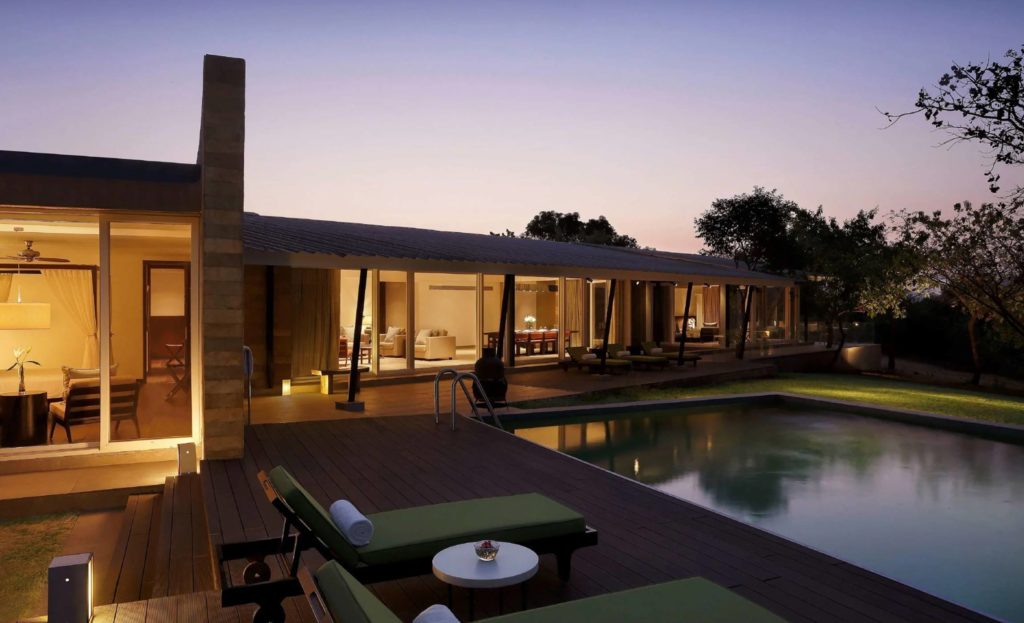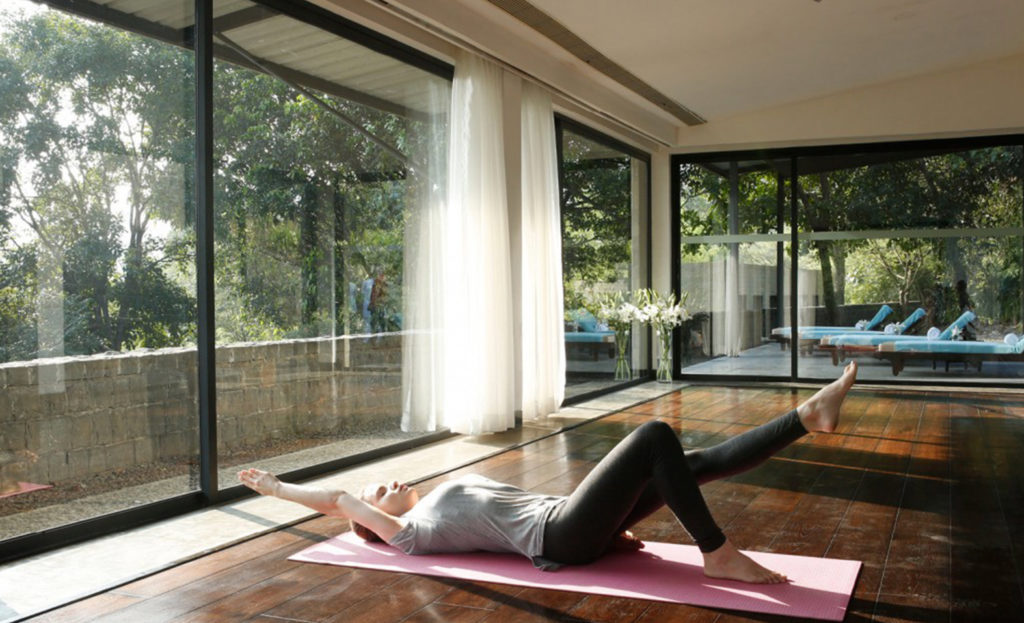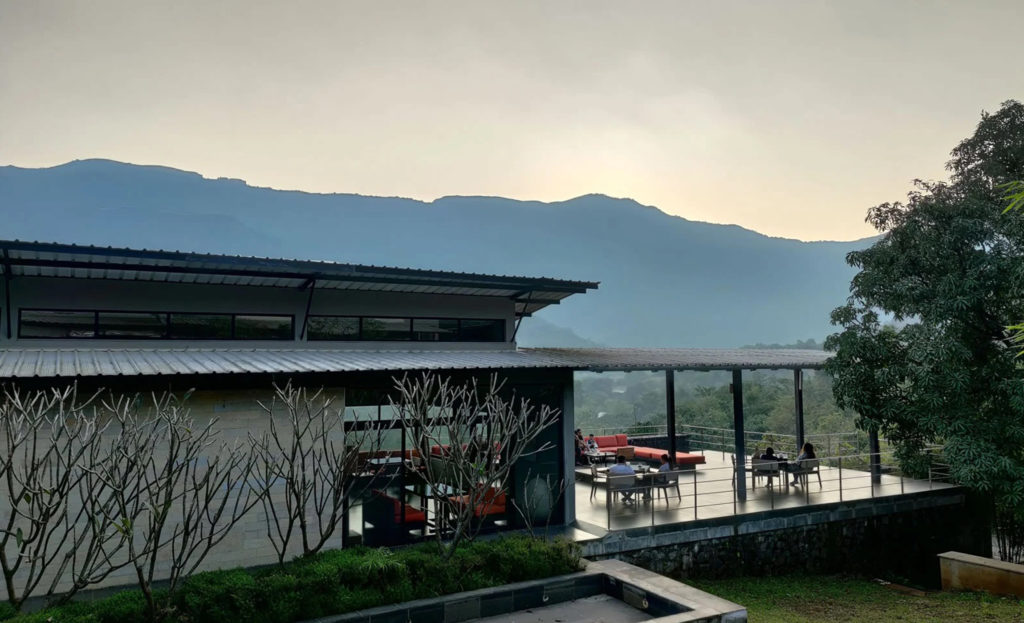 Escape from the bustling city of Pune to this luxury wellness and Yoga retreat in Maharashtra. Hilton Shilim Estate Retreat & Spa is a 70-acre forested property that offers dramatic views of Maharashtra's rugged peaks. Awarded as the Best Luxury Wellness Spa in Asia, Hilton Shilim offers wellness treatments like Reiki, Pranic healing, watsu, hydropathy, naturopathy, Chakra cleansing, etc. Pamper yourself by indulging in the wide range of spa and wellness services offered by one of the best Yoga retreats in India.
7. Swaswara, Karnataka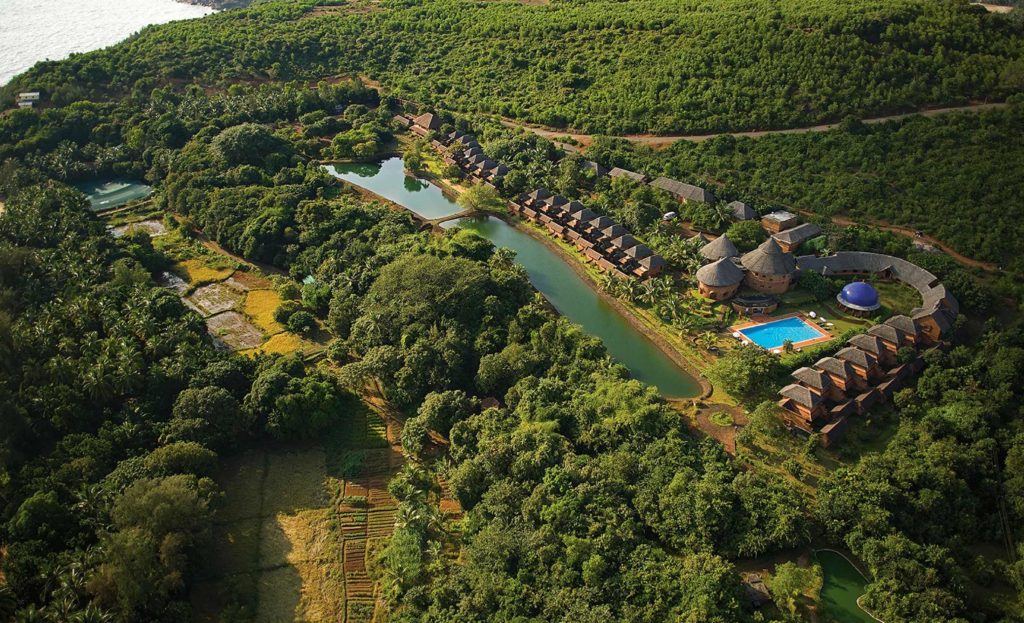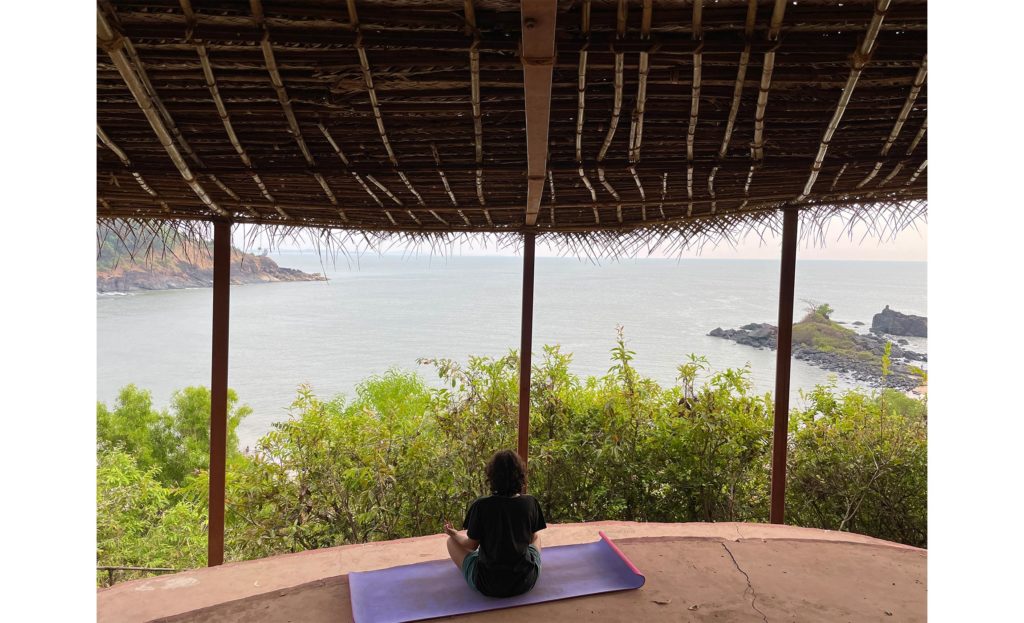 Surrounded by lush vegetation, Swaswara stands true to its name – inner voice. Situated on Om Beach in Gokarna, Swaswara is one of the best Yoga retreats in India. Experience your stress melting away as you receive the healing wisdom of Ayurveda and Yoga at Swaswara. The wellness and spa menu at this luxury resort is designed to offer transformational experiences to its guests. The holistic wellness services include Yogic Kriyas, Asanas, Yoga Nidra, Pranayama and meditation.