If you are inspired by Justin Zackham from the comedy/drama – The Bucket List, then you are sure to have a checklist of your own for all the things to do before you kick the bucket. The movie starring Morgan Freeman and Jack Nicholson delivers the message that life is a journey full of experiences and that is all we take with us in the end. The diverse geography of India is exemplary enough to kindle a spirit of escapade. Hence, now is the time to get up and get going on that long-due adventure trip! 


Here's a list of activities that one can undertake – 

1. Mountain Biking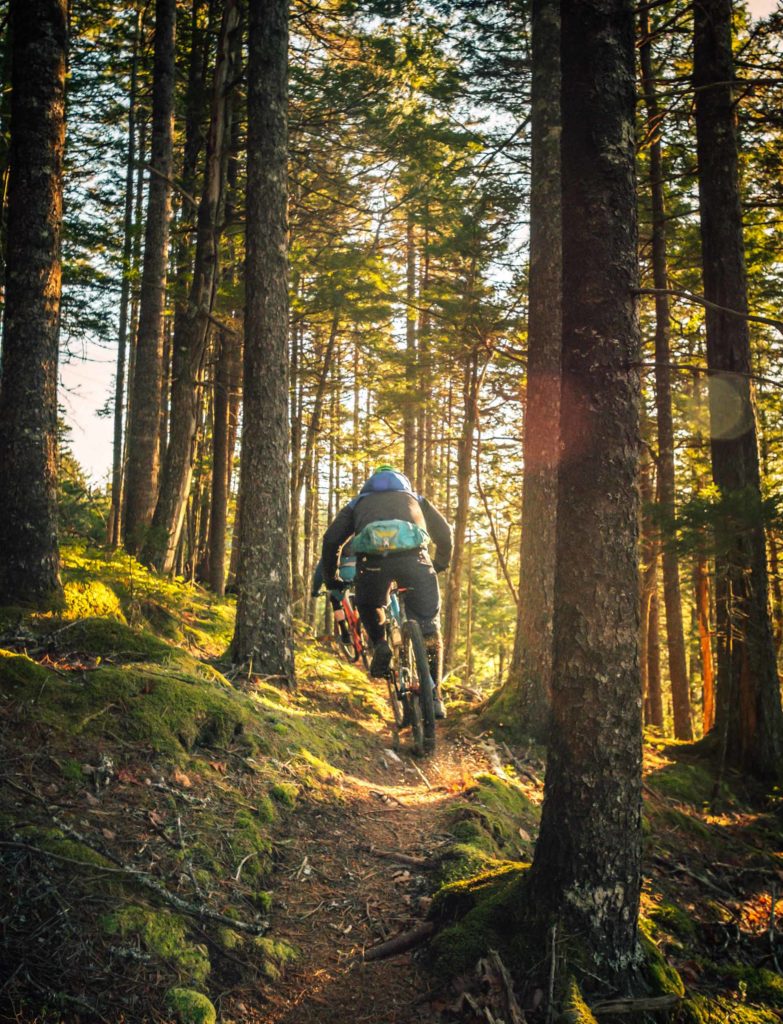 Image Credits- Unsplash

If you are an expert at cycling and have been gripped by it since the start, mountain biking is a sport that will appeal to your inner soul. This challenging endeavour is here to make you push your limits and soak in the surprises of nature. The Manali-to-Leh cycling tour is the most popular route given the terrain, weather and rush. The high altitude will send a chill down the spine. The 10-to-12 day trip involves crossing mountain passes such as the Rohtang la and Khardung la. Riding across the loops, rugged terrain and viewing the snow-capped mountains by road would leave your stomach full of butterflies.


2. Kayaking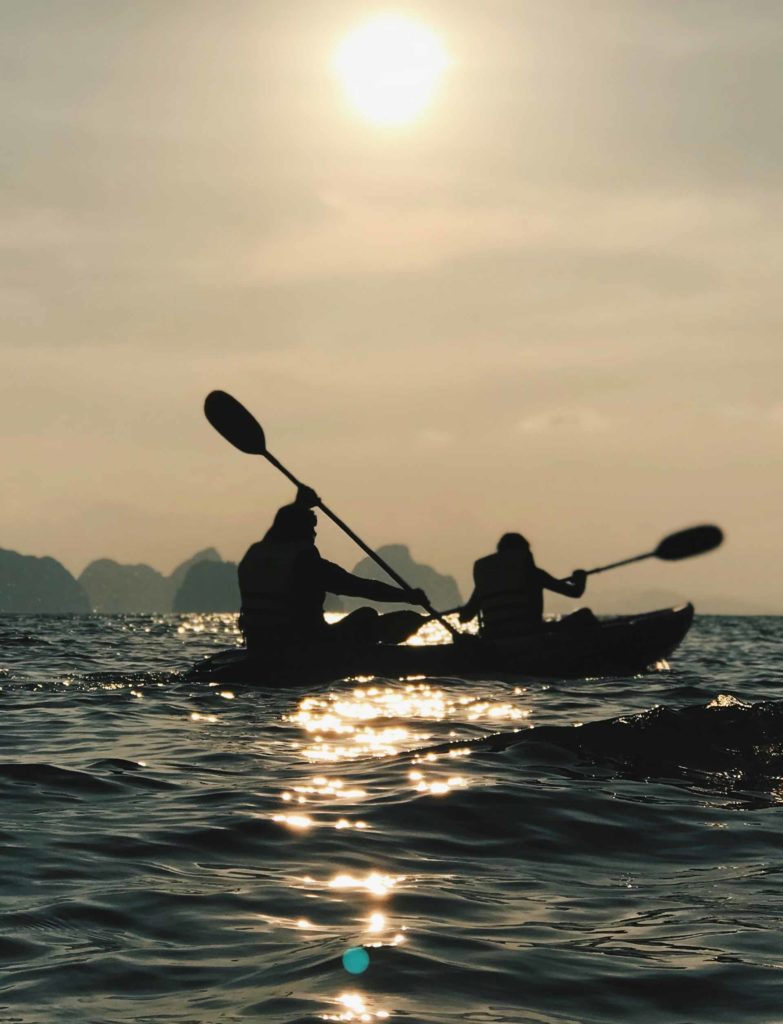 Image Credits- Unsplash

India is becoming quite a destination for this relaxed sport which can be accessed in some favoured rivers. One such spot to lose yourself to a double-bladed paddle is the backwaters of Kerala. This God's own country has a picturesque landscape with palm trees and narrow channels, giving you an opportunity to interact with local fishermen and discover secluded locations.


3. Skiing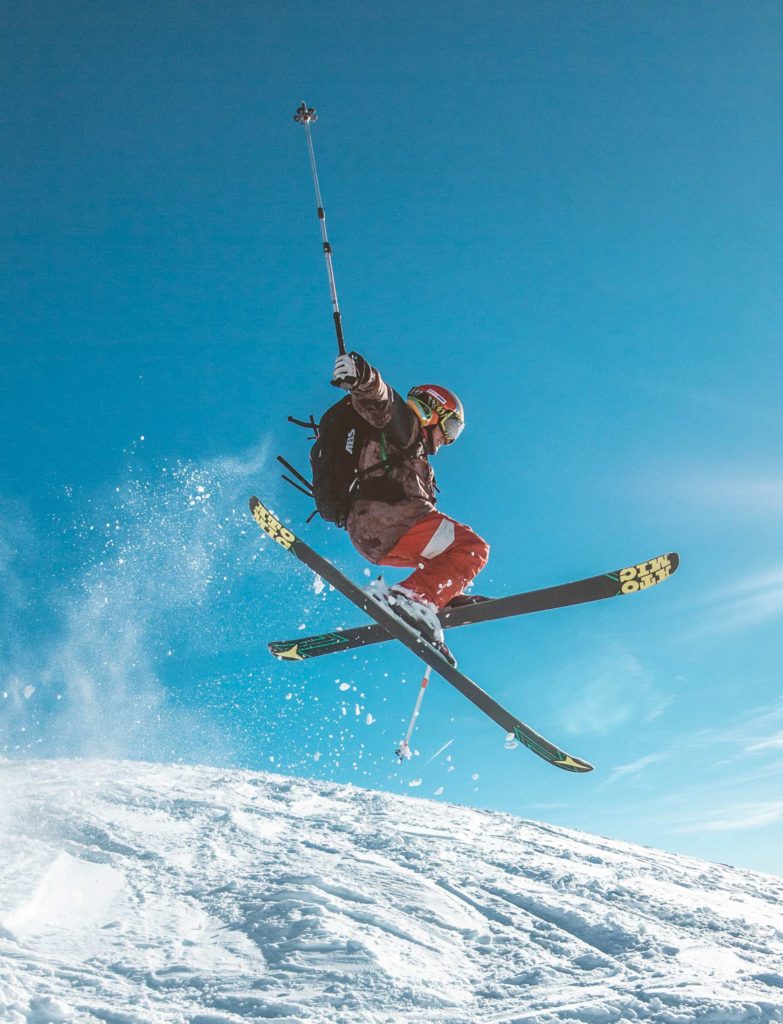 Image Credits- Unsplash

The valley of Kashmir is a sight to behold. In winters, the snow-laden streets and meadows seem straight out of a painting. Gulmarg, with tall dark green conifers and slanty slopes, has been a famous ski destination. The season starts around Christmas and ends in mid-March. Rushing down 13000ft is going to give you goosebumps, along with a breathtaking canvas view. Other activities like zorbing, snow-sculpting and sledging come as a part of the package. 
4. FlyBoarding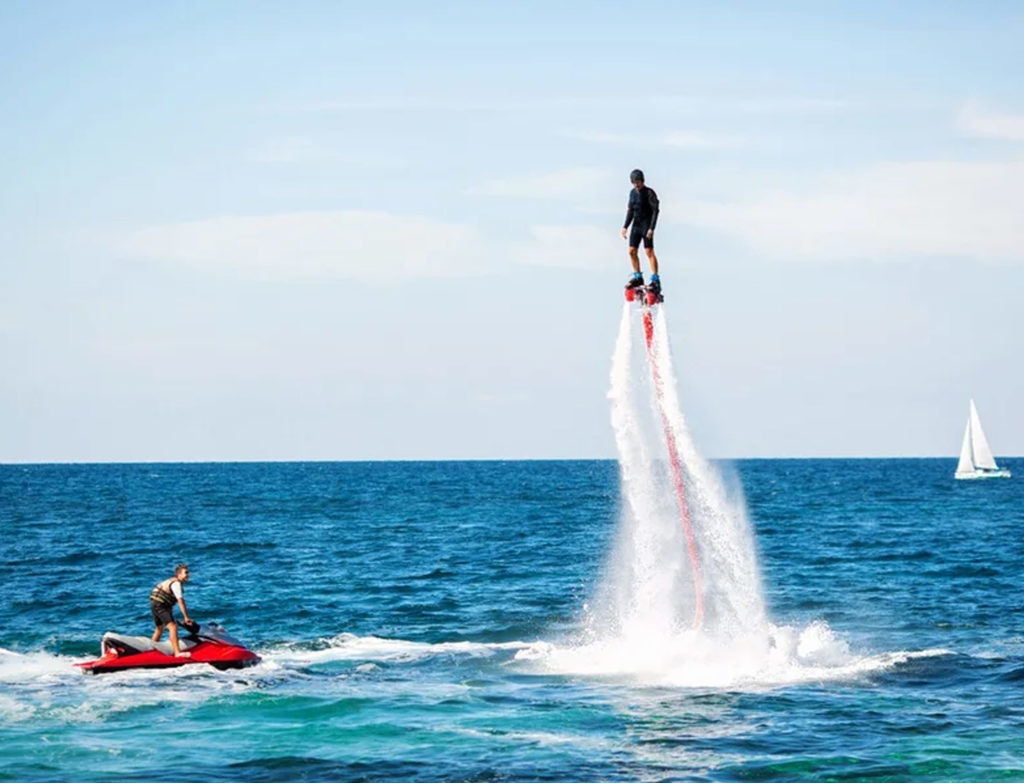 Image Credits – Thrillophilia

An Aquaphile, or one in the making? Flyboarding is for water lovers. The sport comprises a device called the flyboard that throws you up in the air by a strong jet of water. It's a slick and swift 10-minute act. The beaches of Dona Paula and Chapora are famous for flyboarding in Goa.
5. Caving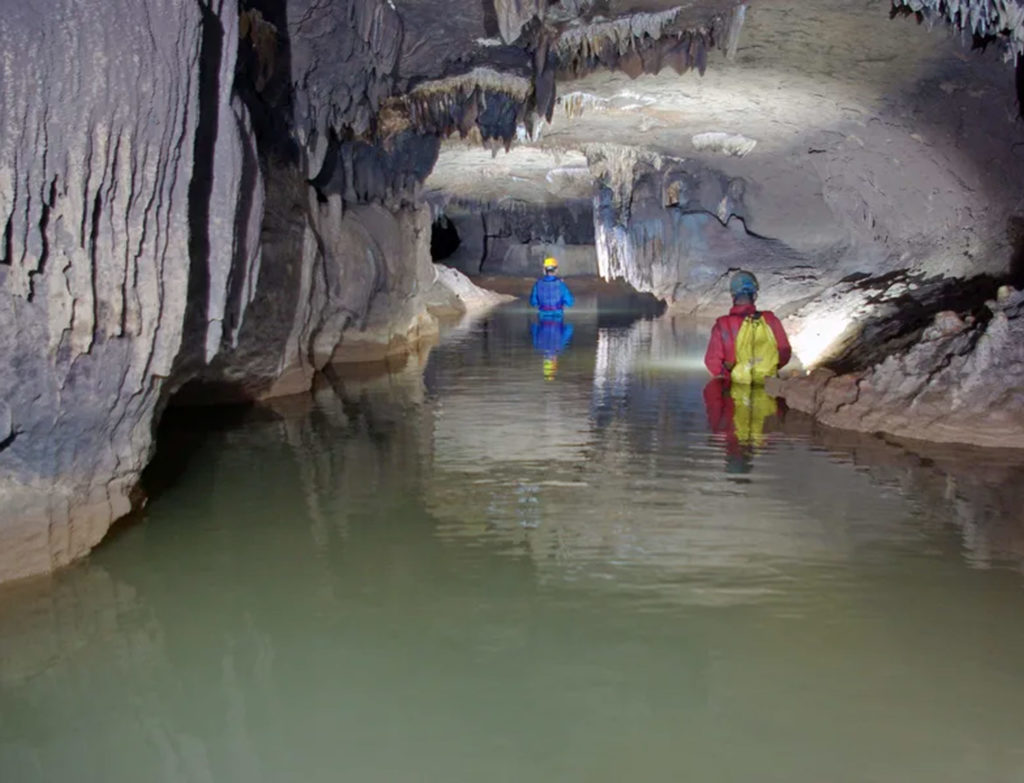 Image Credits – Thrillophilia

A venture that has recently gained traction, caving is for archaeology and historical enthusiasts. The sport is conducted by certified professionals who take you through massive underground structures. Aurangabad in Maharashtra, Badami in Karnataka and Khandagiri Caves in Odisha are the best to witness this sport.


6. Dune Bashing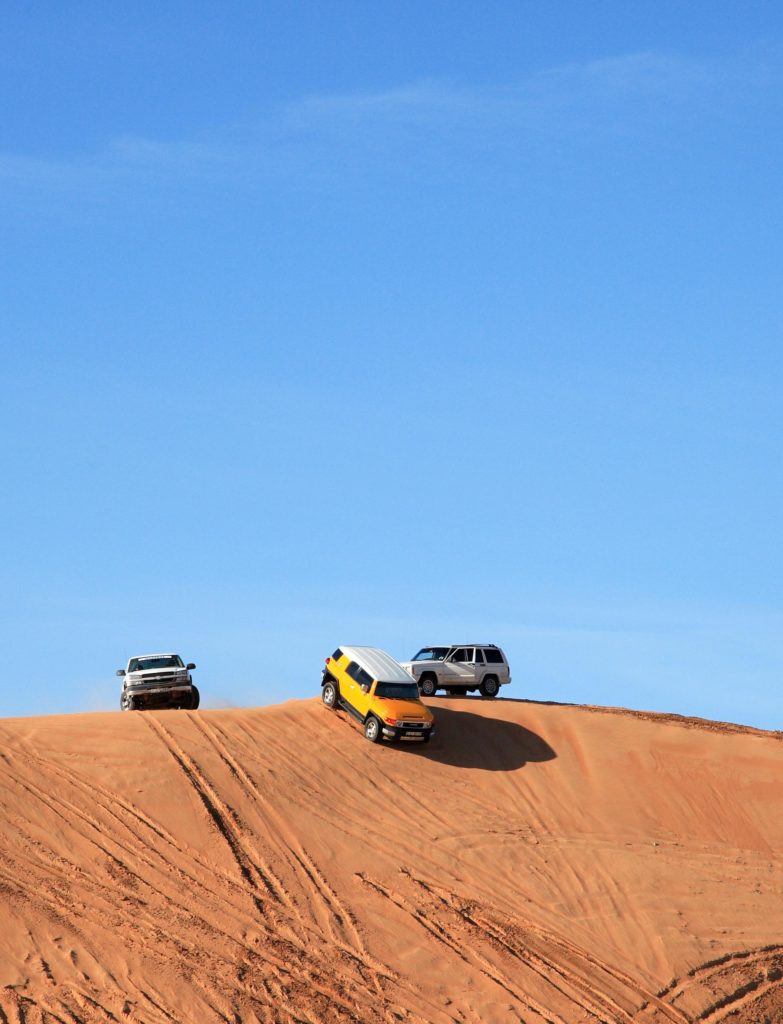 Image Credits- Unsplash

Rajasthan is not just about palaces! The desert landscape gives a chance to explore the exotic desert adding a hint of thrill to your cultural trip. Tighten your seatbelt for this unforgettable, nerve-jittering ride. Jaisalmer is gifted with sandy surfaces that keep shifting and make it perfect for this sport. Special utility vehicles (SUVs) are required to navigate such a terrain along with skilled drivers. This one-day bashing tour is a spectacular way to cater to the surge of adrenaline.


7. River Rafting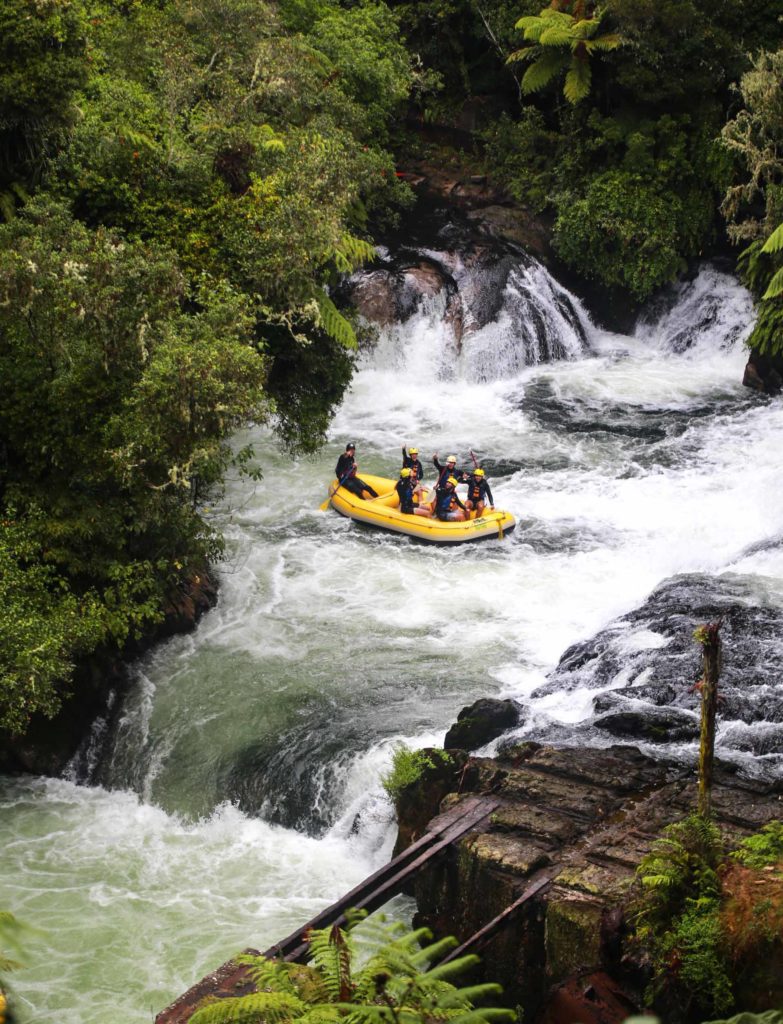 Image Credits- Unsplash

Shun the boredom with a stimulating river rafting trip. Scurrying down fast-flowing mountain streams and crossing dangerous boulders, white-water rafting is not for the weak-hearted. It can be enjoyed in various destinations such as Rishikesh, Manali, Coorg and Zanskar. The best period to enjoy rafting is from March to May and September to November.
8. Hot Air Ballooning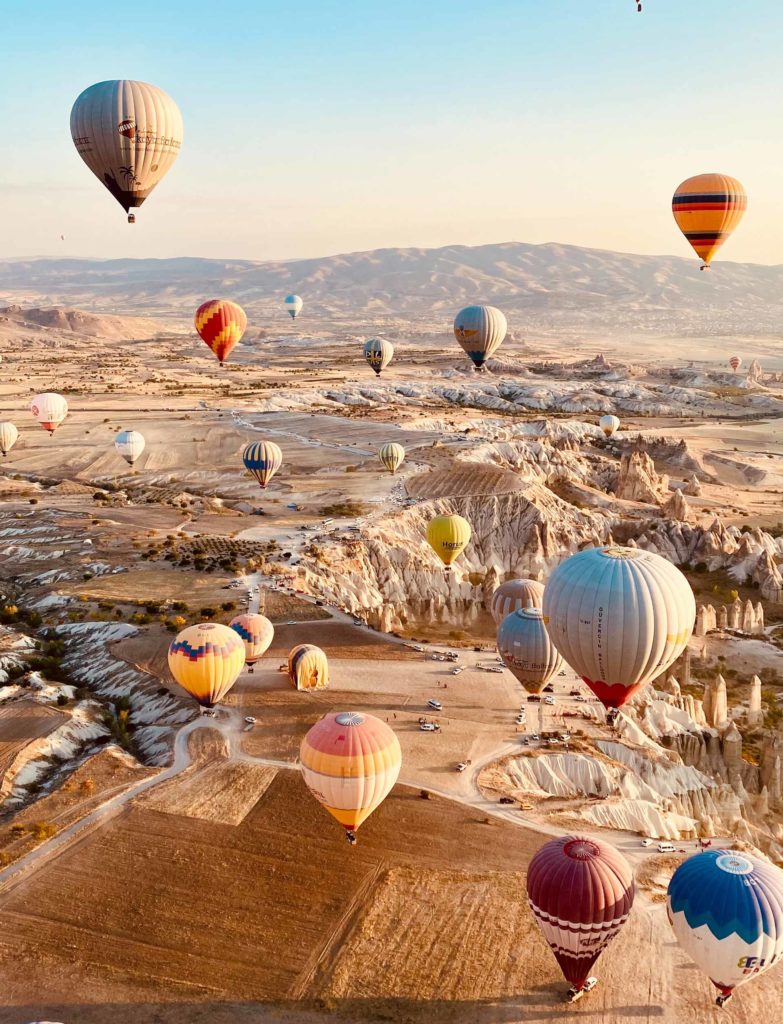 Image Credits- Unsplash

Rapidly making inroads, these are colourful and adorable-looking big inflatable balloons that give a bird's eye view of the place. Riding on one of these automatically switches your mood to romantic. Jaipur, Pushkar and Ranthambore National Park are some places in India that provide this luxurious experience. 


9. Waterfall Rappelling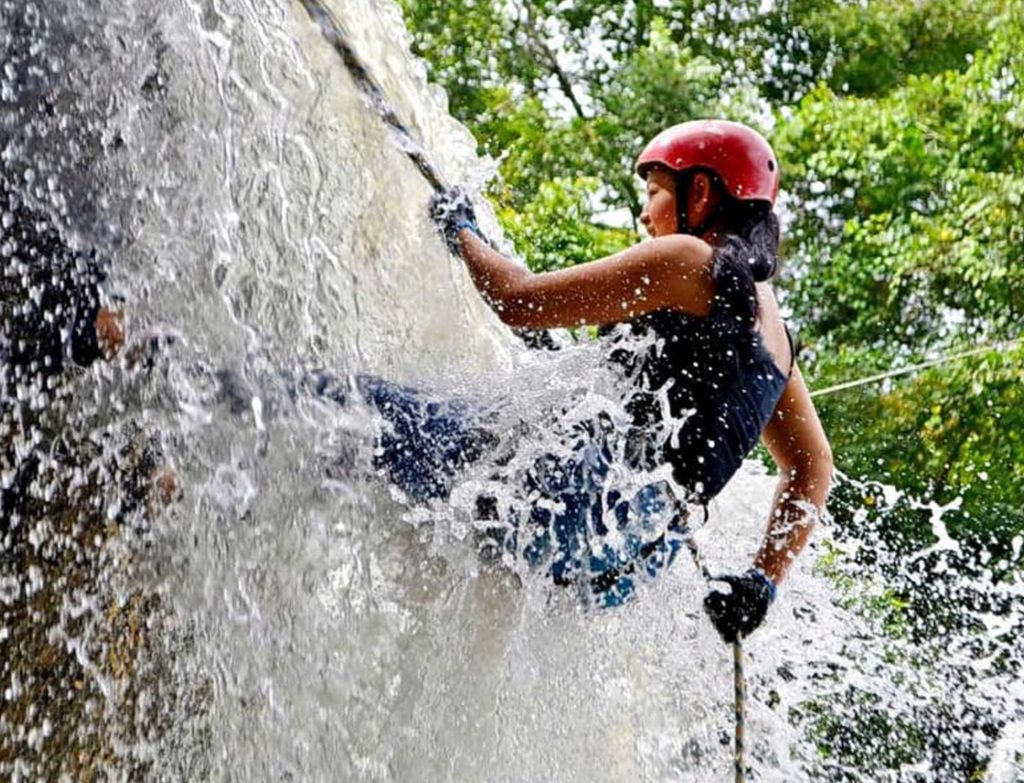 Image Credits – Thrillophilia

A little further and a little deeper, this kind of rappelling is all about facing the extreme torrent of the water. Monsoons are ideal to pursue this challenging activity. Maharashtra has an array of waterfalls like Diksal and Bekare where waterfall rappelling is conducted.




Add to favorites