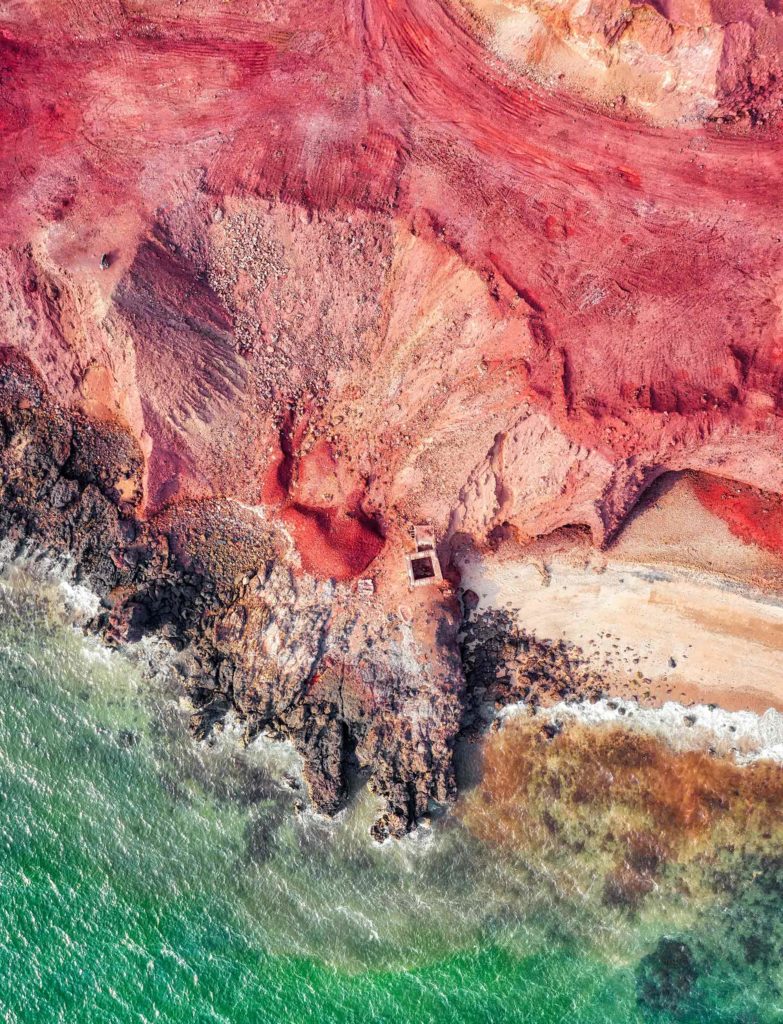 Lying along Iran's southernmost shores, Hormuz Island is one of the extraordinary islands which is situated right at the transom of the Persian Gulf. The island is also called the rainbow valley of Iran due to its unique soil formations, colors, and other characteristics. Hormuz Island's Red Beach is one of the primary attractions in the region.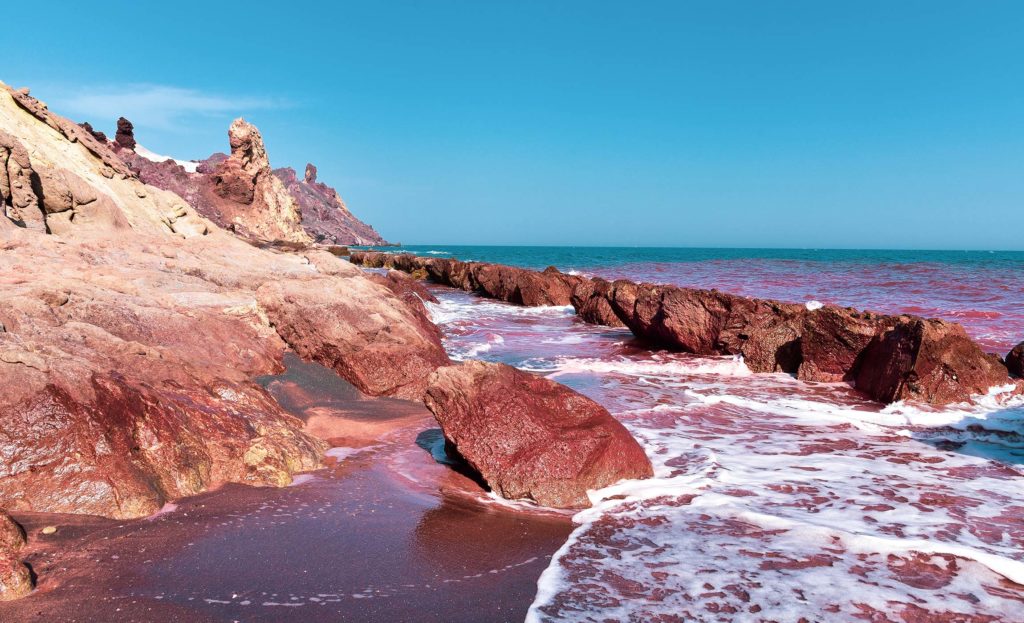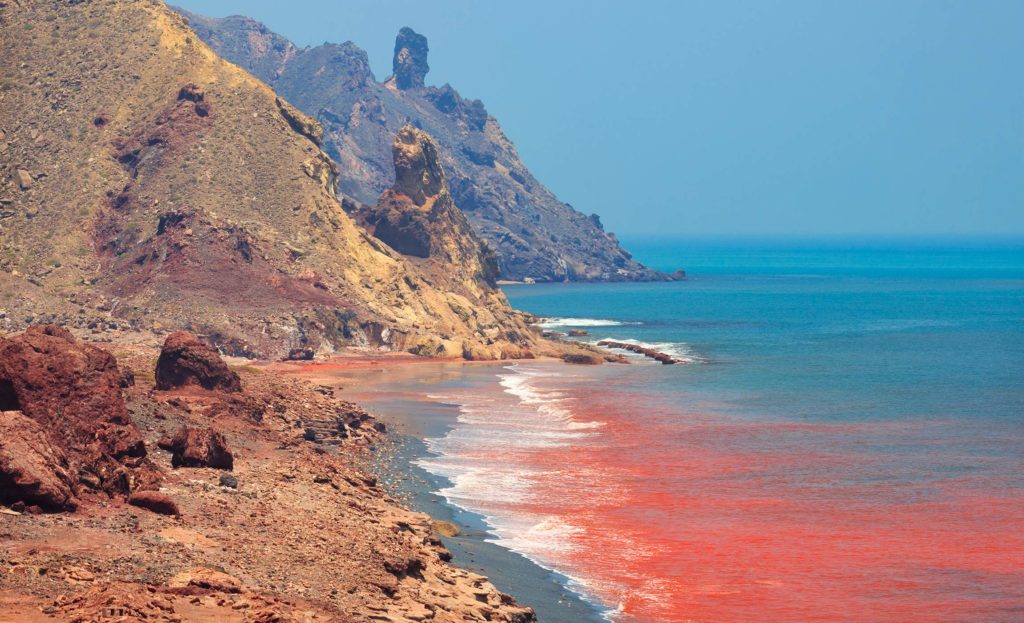 A common question that pops up about the rainbow island in Iran is why is the water red? When Hormuz Island started gaining recognition due to its striking geographical features, the masses associated several superstitious beliefs, including apocalypse and the world's end. A hotspot for geologists, Hormuz Island's soil bed is a captivating canvas of numerous hues. The black-silver beach turns ruby red where the concentration of iron oxide is copious. The blood-red hue of the soil mixes with the sea waters at the shore, dissipating further into the cerulean waves.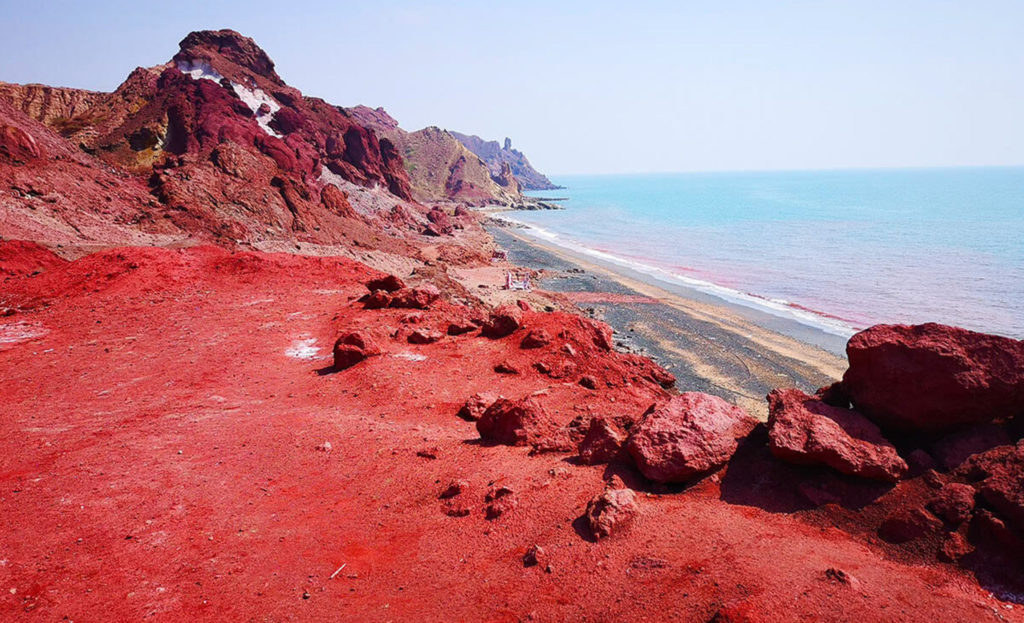 There are no restrictions on swimming on Hormuz Island's Red Beach, but the red ochre found in the land may not come off one's skin for days. The red oxides found in the soil of this island are also called 'gelack'. The red ochre as well as other hues are used in making cosmetics, fabrics, and ceramics. It is used widely in the production of food coloring. The food coloring is used in baking local bread called 'tomshi'.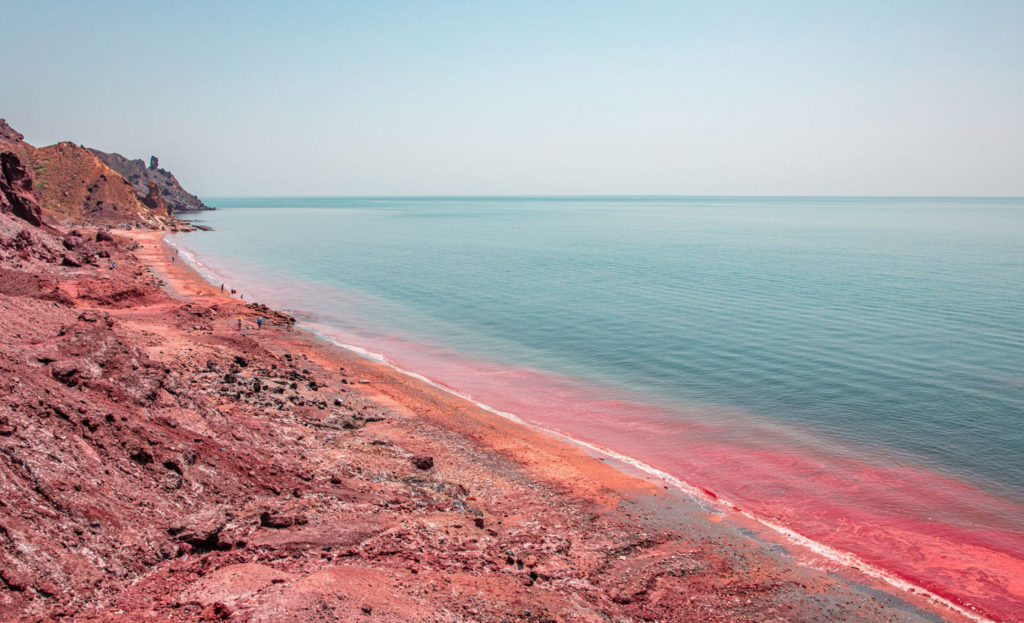 Apart from the Red Beach, Hormuz Island is cascading with sedimentary rock beds and formations smeared in the hues of orange, red, green, golden, and blue. Due to volcanic activity, the cliffs of the island boast rocks and boulders of unusual shapes. The exotic Hormuz Island has remained unexplored for years. The island has a humble population of mere three thousand.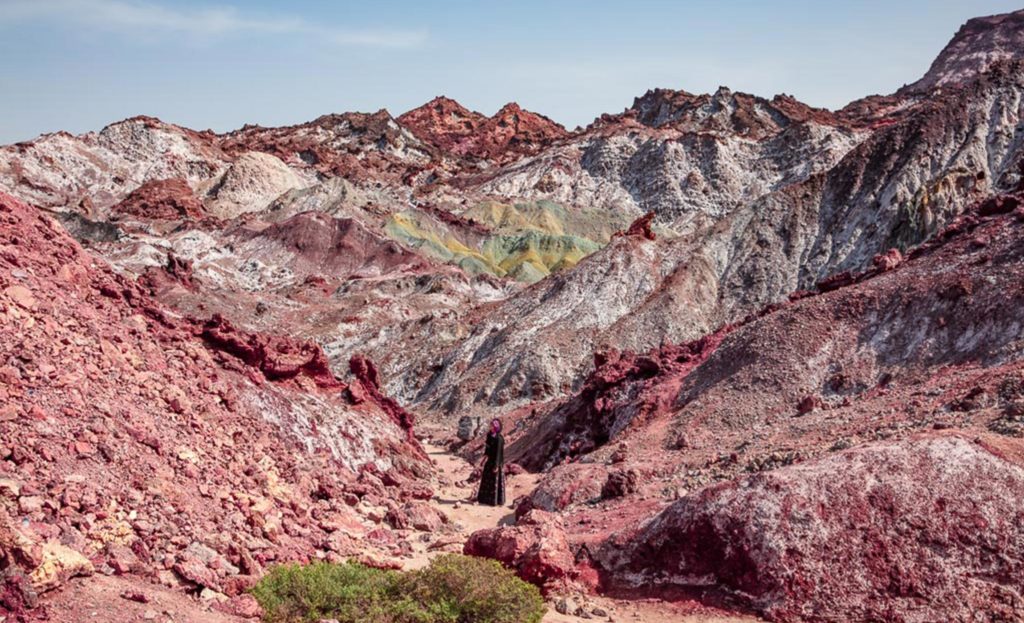 How to get to Hormuz Island?
One can reach Hormuz Island's Red Beach through the city of Bandar Abbas. You could take a train or rental car to Shahid Haqqani Pier. One can also go to Qeshm Island from Bandar Abbas via quay boats and reach Hormuz Island via a ferry.
Ferries from Bandar Abbas run between 7 a.m. to 8:30 p.m. with a gap of 2-3 hours. It approximately takes 40 minutes and costs around 70,000 IRR. On the other hand, ferries from Qeshm Island run at 7 a.m. and 2 p.m. It takes 50 minutes and costs about 90,000 IRR.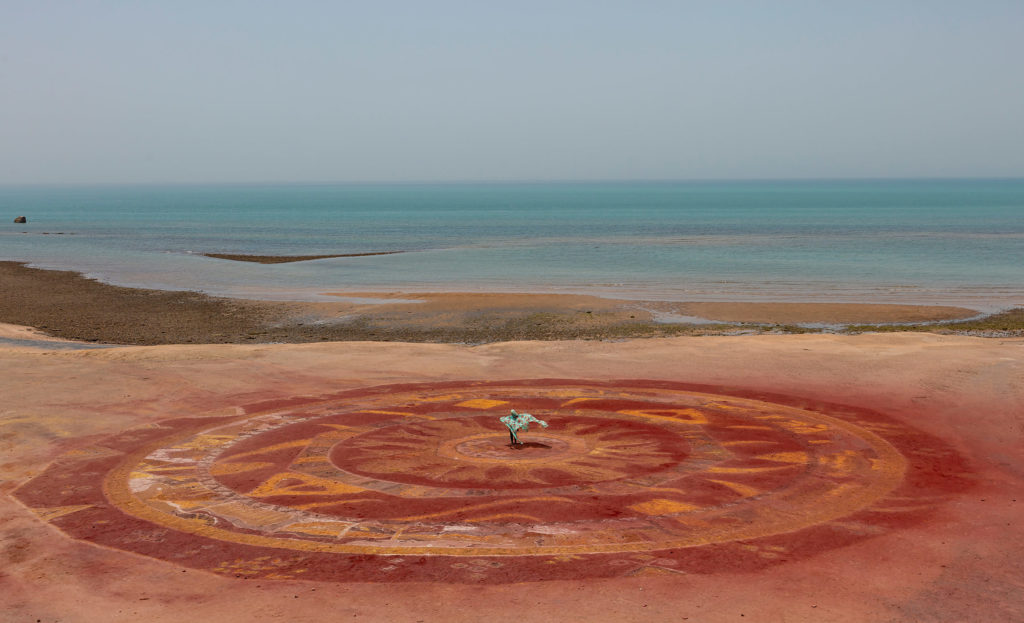 To find hotels in and around Hormuz Island, Click Here.