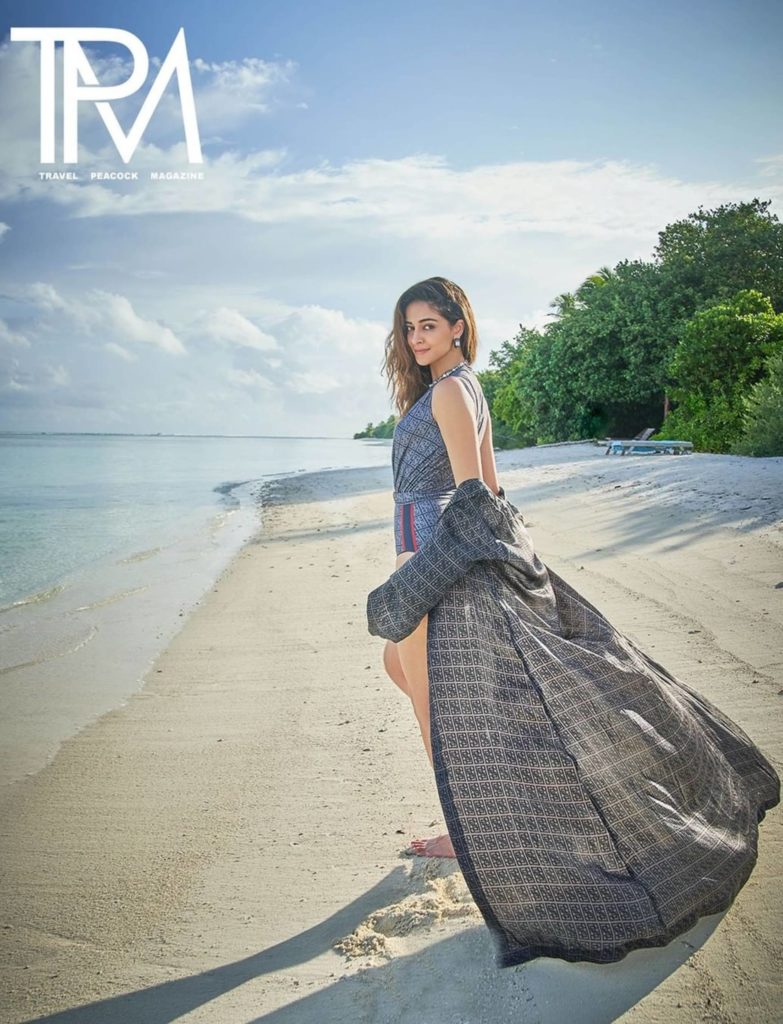 Ananya Pandey's latest cover shoot for the Travel Peacock Magazine surely ignited the sense of wanderlust in everyone. Capering and posing for the luxury travel magazine's cover for the January, February, and March issue, the 'Star of the Millennials' preached how to be spring/summer ready in her game-glam way.


Shot in the exotic, luxury resort in Maldives, LUX* South Ari Atoll is a true, tropical paradise. Doubling up as the mesmerizing backdrop of the photoshoot, the resort is situated on one of the many scattered islands in the Maldives.


Sweeping her beachy waves on the side, the star struts down the pier wearing a printed, multicolored co-ord set containing high-waisted skirt and a longline coverup.


Lounging and lolling on the wooden piers elevated over the turquoise waters or swaying her copper-tinted, wild tresses under the sun, Panday is seen encapsulating the esse of the location in her breezy, swimsuit looks.


The star sported a groovy, sequinned bomber jacket along with a swimsuit. The colour palette drips with every shade of summer.


Ananya is seen in a monogrammed, one-piece swimsuit along with a floor-length coverup.


The sequinned, short dress picked by the star is a vibrant meld of textures, hues, and adornments. The rapture of the backdrop constituted by the vast expanse of cerulean seas and plunging, palm trees is complemented by this glam-chic look.