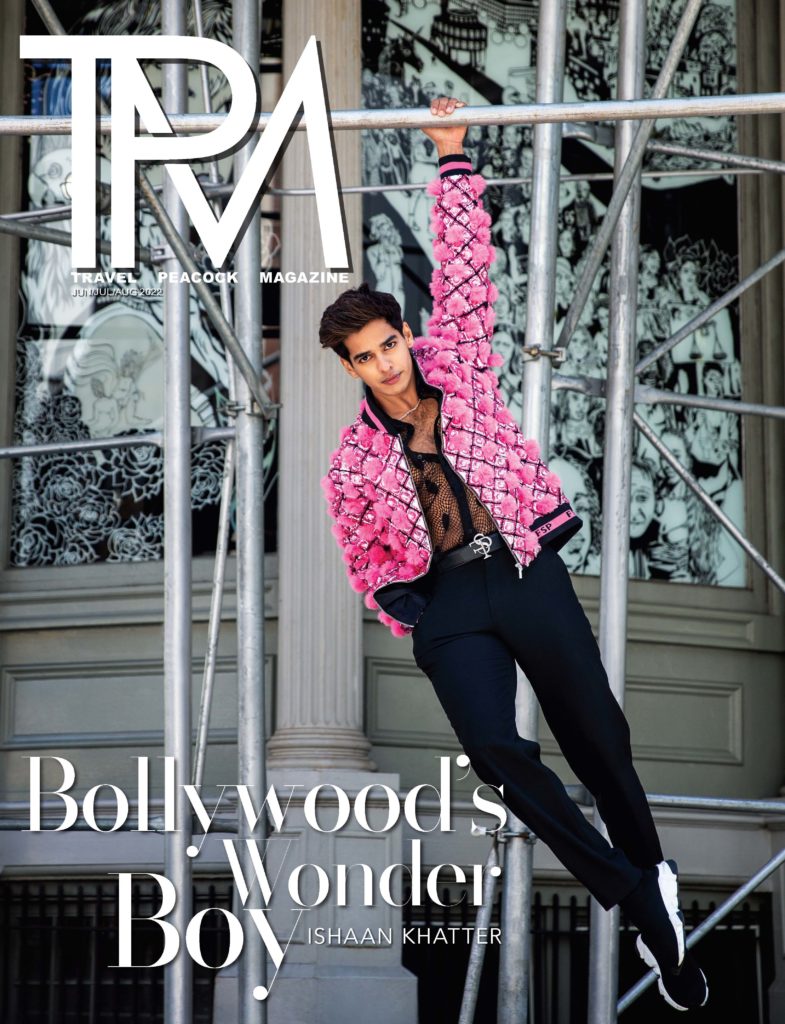 CREDITS-
PHOTOGRAPHER – TORANJ KAVYON
WARDROBE – FALGUNI SHANE PEACOCK
STYLING – SHANE PEACOCK
HAIR & MAKEUP – FRANCESCA MARIA
LOCATION COURTESY – TOAD HALL
ACCESSORIES – FALGUNI SHANE PEACOCK
SHOES – BALENCIAGA, GIVENCHY
ACTOR'S PR – MATRIX INDIA ENTERTAINMENT COSULTANTS PRIVATE LIMITED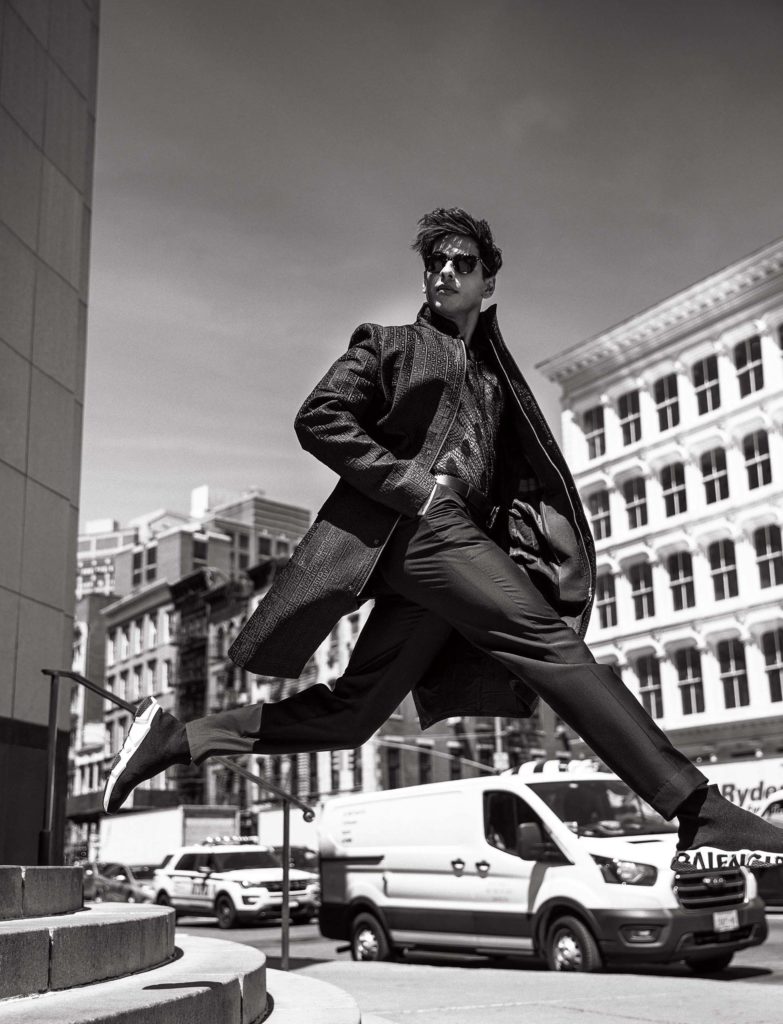 All of 26 and Ishaan Khatter is creating a buzz louder than his peers and for all the right reasons. The young actor's impeccable acting prowess got him an enviable repertoire of films. Khatter's first outing was a cameo as a child actor alongside his brother.. But the actor did not jump on the acting bandwagon and instead chose to try his hand at direction. He worked as an assistant director for a while, before he realised destiny had other plans for him, and it put him back on the acting track via his film Beyond the Clouds —– that received critical acclaim at many prestigious international film festivals. Khatter has since then gone on to make the choicest selection of films that have fine-tuned the actor in him. His chocolate-boy charm, coupled with his exceptional artistry is what makes him noteworthy.
When not acting or breaking into a jig at any given hour or any place, actor Ishaan Khatter is found taking trips  short or extended, now and then to live by the latter half of the motto – one for the kitchen, one for the soul. Along with his love for acting, he kept up with his passion for dancing and travelling. Khatter, who is a self-confessed avid traveller, took off to places to experience the real essence of travelling, apart from visiting and experiencing the cities his film shoots took him to.
For the May-June '22 issue of the Travel Peacock Magazine, Khatter reminisces his fond memories from the trips he took during his childhood days, the one time he went on a budget trip with his friends, his first and favourite solo trip, and concludes it by talking about his recent visit to the Big Apple where he struck off most things that were on his bucket list. Read on…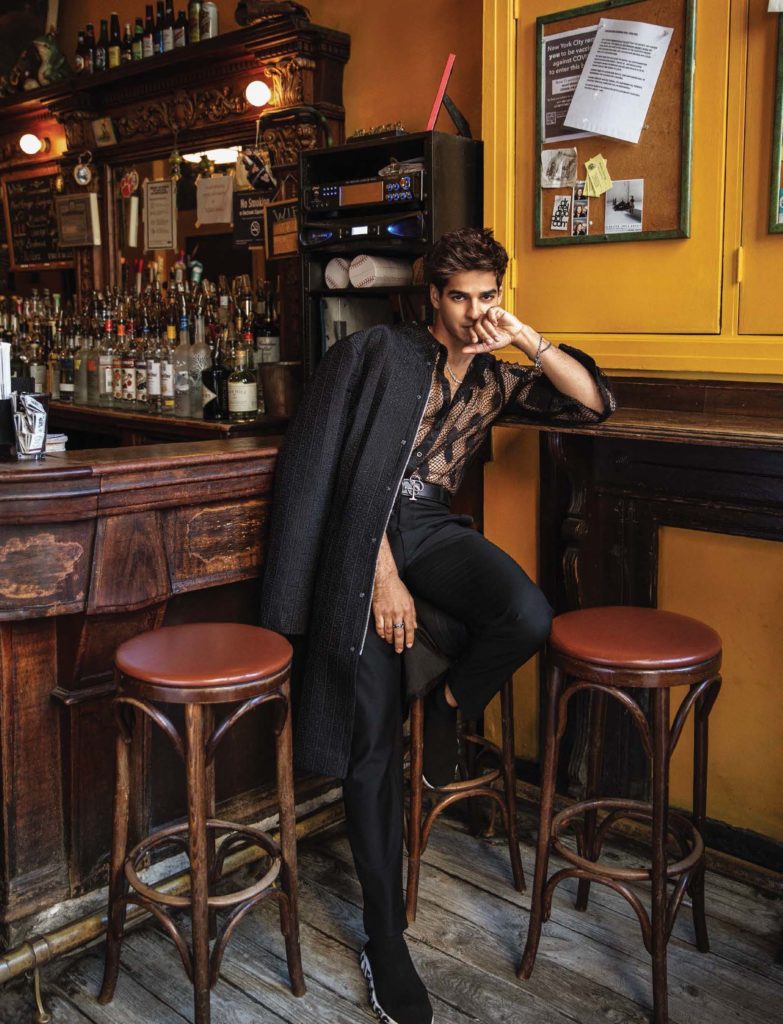 [Q] Where were you born and raised?
I was born and raised in Mumbai. I have lived in about 17 houses till date, so I've moved a lot.
[Q] What aspects of Mumbai resonate the most with you?
The aspects of Mumbai that I relate the most with are the energy, the never-say-die spirit of the people, the laidback, chilled-out and happy attitude of Mumbaikars, the buzz, the hustle and bustle, the creativity, even the rain and, of course, the people. It's just home for me in every sense!
[Q] What are some of the fondest trips from your childhood days?
Some of my fondest trips from my childhood days would be the trips to the hills. I really enjoyed going on hikes and treks, in fact, I still do. I've been around a lot of hill stations in India, so Dehradun, Mussoorie, and Mahabaleshwar are some of the places that I've frequented. Back in my teenage days, I used to travel a lot more. I went kayaking through an expedition in Ganga in Rishikesh and even some islands. Once I took a trip with my friend to Bhutan after I shot my first film. That was a huge highlight and so much fun! It was like a boys' budget trip where we took a train to Bhutan and crossed the border on foot. Now I take a lot of biking trips with my brother, Kunal Khemu, and this year we have Raja (Krishna Menon) sir with us who is the director of my upcoming film Pippa, so those have been amazing too.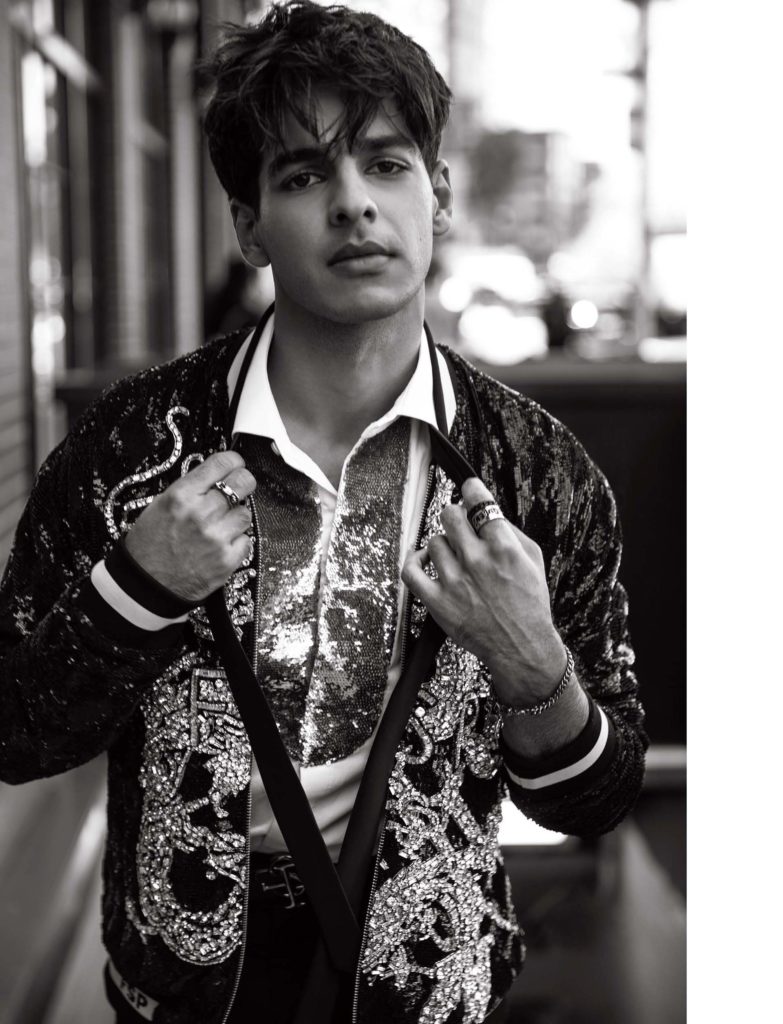 [Q] Of all the places you've lived in, any particular city that is close to your heart? What makes this place unique?
Of all the places that I've travelled to, there are some places close to my heart. To begin with, Kashmir is absolutely beautiful. Next on the list would be Udaipur because I shot Dhadak there and spent a lot of time there, so the city is special to me. London is also one such special city for me because I had the premier of my first film there, and I've travelled there a few times now and I love the place. I absolutely loved the energy of New York. It feels strangely similar to the crazy chaotic vibe of Mumbai.
[Q] You've been to various locations for your movie shoots. Which one has been your most favourite?
Udaipur is definitely one of my favourite locations that I've shot at, and this cover shoot that we did in New York City was pretty cool.
[Q] How has the culture of the places you've visited influenced you?
Culture is always a big influence, like I said, it's one of those subliminal things that kind of gets into your system. You learn a lot subconsciously when you're in a new place. You get a lot of perspective and you start feeling slightly philosophical. It's fun to travel to new places because you also tend to learn a lot about yourself. I love this process, it almost adds a new layer to my personality every time I travel.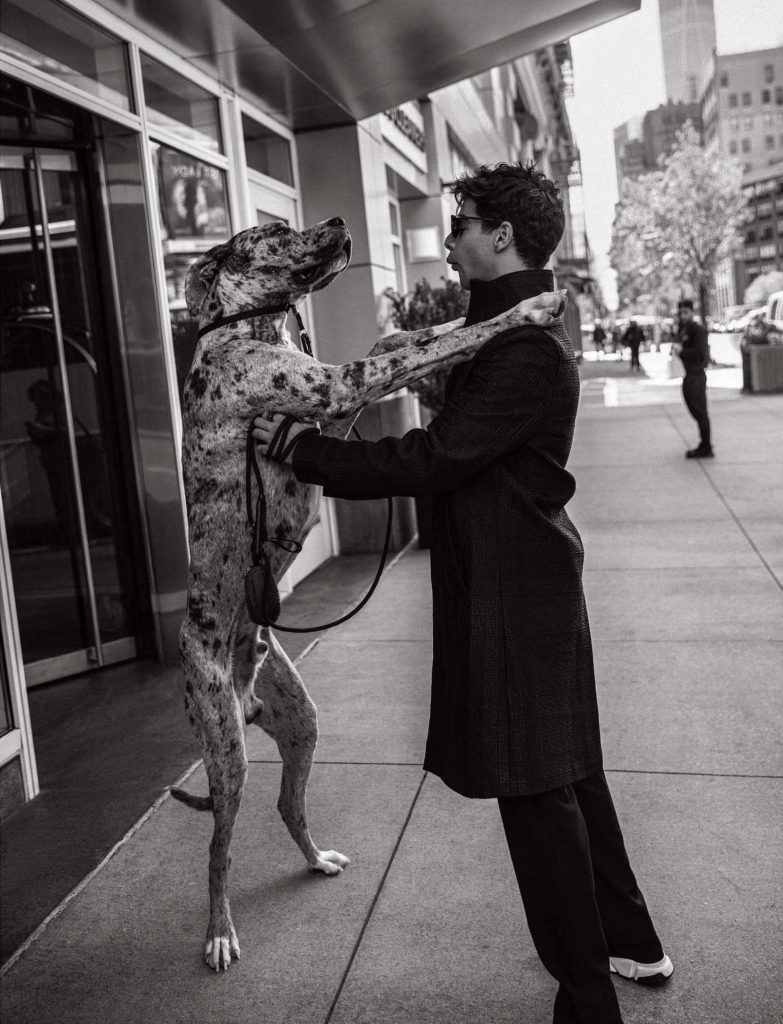 [Q] What are the three things that define the essence of a city?
It's the people of the city, its architecture and the culture.
[Q] Amongst all the places that you've travelled to, which one do you think is underrated and deserves more attention from travellers?
It has to be the Kumaon region in Uttarakhand and this place called Auroville, which is 6kms from Puducherry in Tamil Nadu. It's a very interesting place, in my opinion.
[Q] It was your first time in New York City? How differently did you explore this city than the others?
I have a couple of friends who are New Yorkers. I was able to walk around a lot and see a lot of places there — places that are not too touristy but are actually good. I averaged about 32,000 steps a day, so I was definitely walking a lot. And yes, I did all the touristy stuff as well. I went to the Broadway show, I watched my first NBA (National Basketball Association) game which was great. I also got to watch a couple of movies, visit a few libraries, check out the MET, eat like a glutton, and have plenty of coffee! I really enjoyed meeting new people and all of that stuff. So, yes, I can't think of ways that I explored NYC radically different from a lot of travellers but I definitely enjoyed my first time in the city.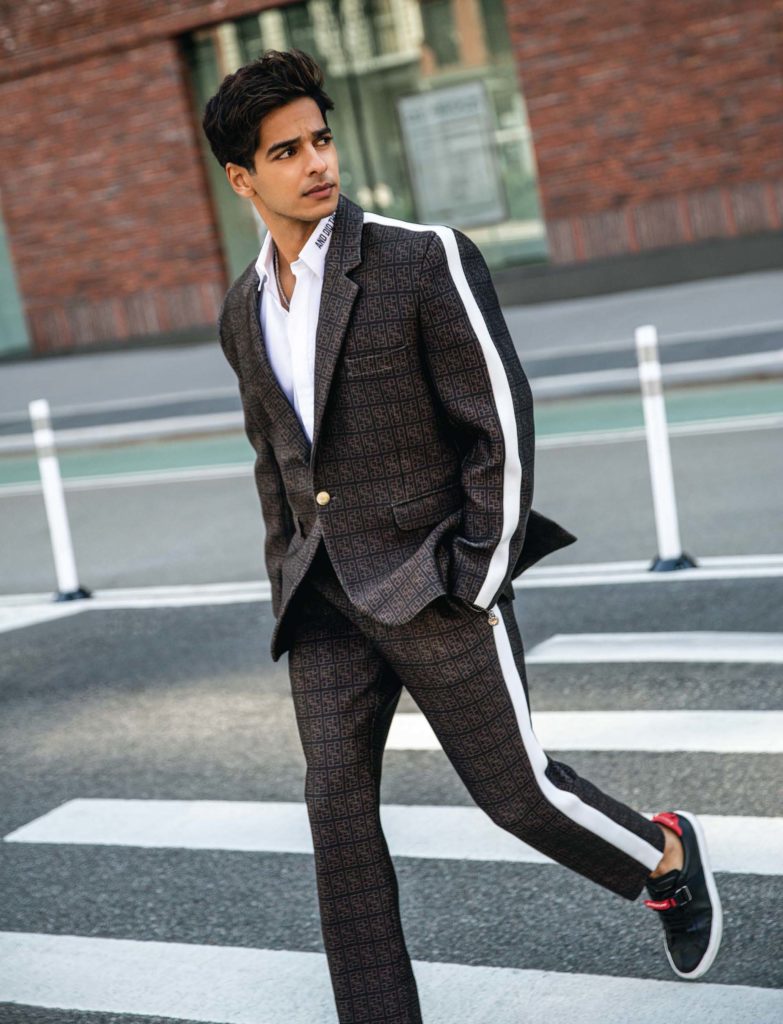 [Q] Do you remember your first solo trip?
I remember it vividly! It was around the UK. I landed in Leeds where my brother was filming a movie and then I went on a solo backpacking trip where I took the EU rail and I was all over the place. I went to the Lake District, spent a couple of days there doing some water activities — something called 'Ghyll Scrambling', which is basically climbing waterfalls. During this trip I couch-surfed, where I basically stayed with my cousins and my mother's friends. It was just a wonderful trip where I was able to see a lot of England in just that one trip.
[Q] What do you like to read/watch when on a long flight?
I like to watch some series and it's an easy thing to catch up on when on a flight. I recently started watching Succession (a little late in the day) while on my flight to New York.
[Q] What are some of the most important things you keep in mind while travelling?
It would definitely be to have enough organisation so that you don't lose the most important things, like your documents, passports, chargers, etc. Keeping yourself hydrated is very important especially when you're travelling for long hours and distance. I will also suggest keeping certain essentials at hand that you might need, like a snack or something — you never know when you might have to wait in transit.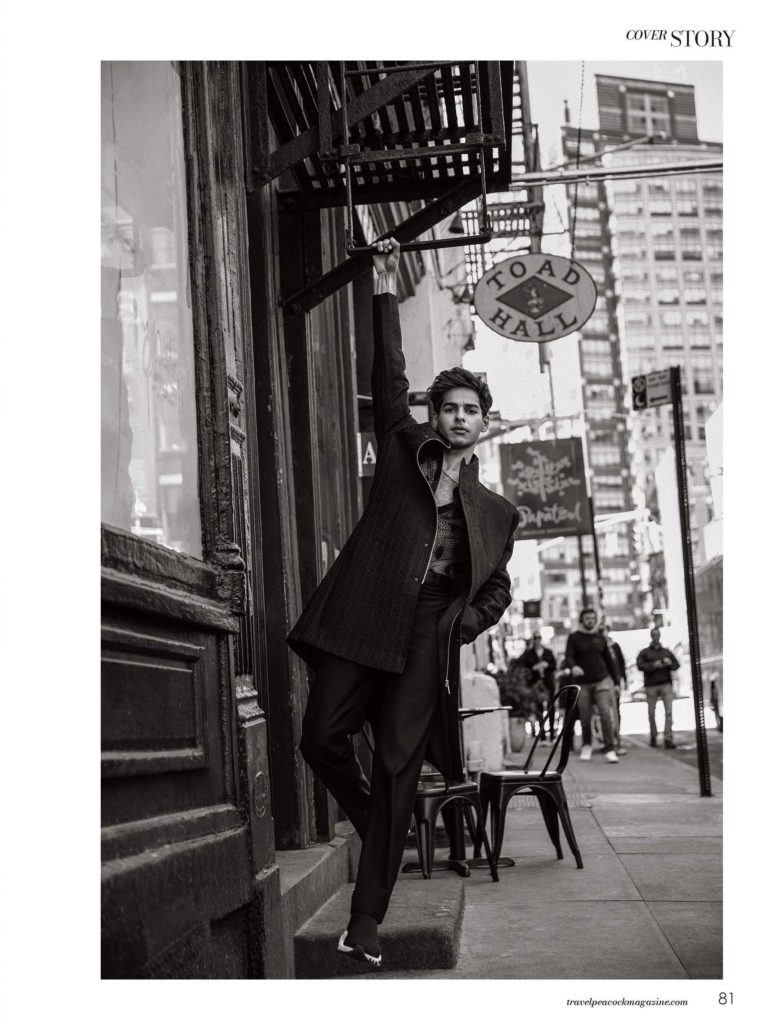 [Q] Are you an impromptu traveller, or do you like to pre-plan your holidays till the last detail?
I am a pretty spontaneous person and I can do a lot of impromptu travels and trips, but I think pre-planned holidays can be extremely helpful, especially when you have less time and you're working a lot.
[Q] Your bucket list destinations?
I definitely want to go to Norway, and then Turkey. I also want to go climbing in Yosemite (National Park), California. I'd love to explore a lot more of our country, especially Kerala. And lastly, I would like to go to Spain.
[Q] Five things you never travel without?
Phone, wallet, bag, sunglasses, and some important documents like IDs, passport, etc.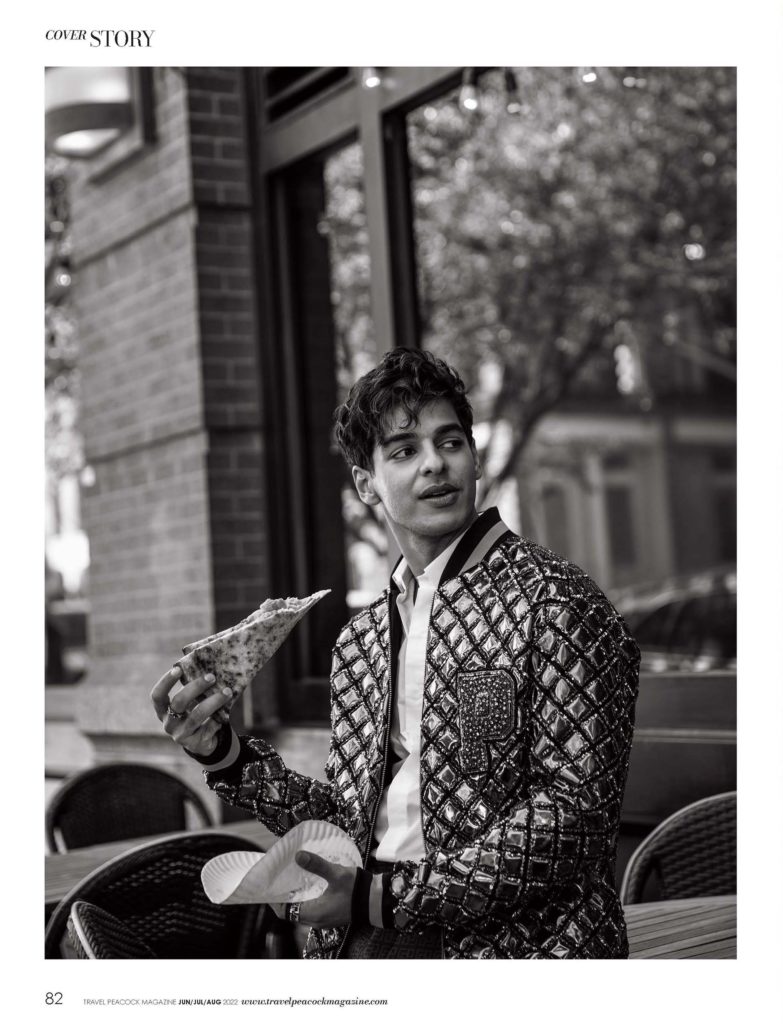 [Q] What does your travel playlist look like?
I listen to all kinds of stuff, it's all eclectic music. So, it could be anything at any given time.
[Q] What was the first thing you did when you entered your hotel/resort room?
The first thing I did when I entered the room was to dump my bags and go walking around Central Park in New York despite the fact that I had travelled for 28 hours.
[Q] What local cuisine did you try?
I definitely enjoyed Joe's Pizza, so much so that I could have a slice a day, honestly.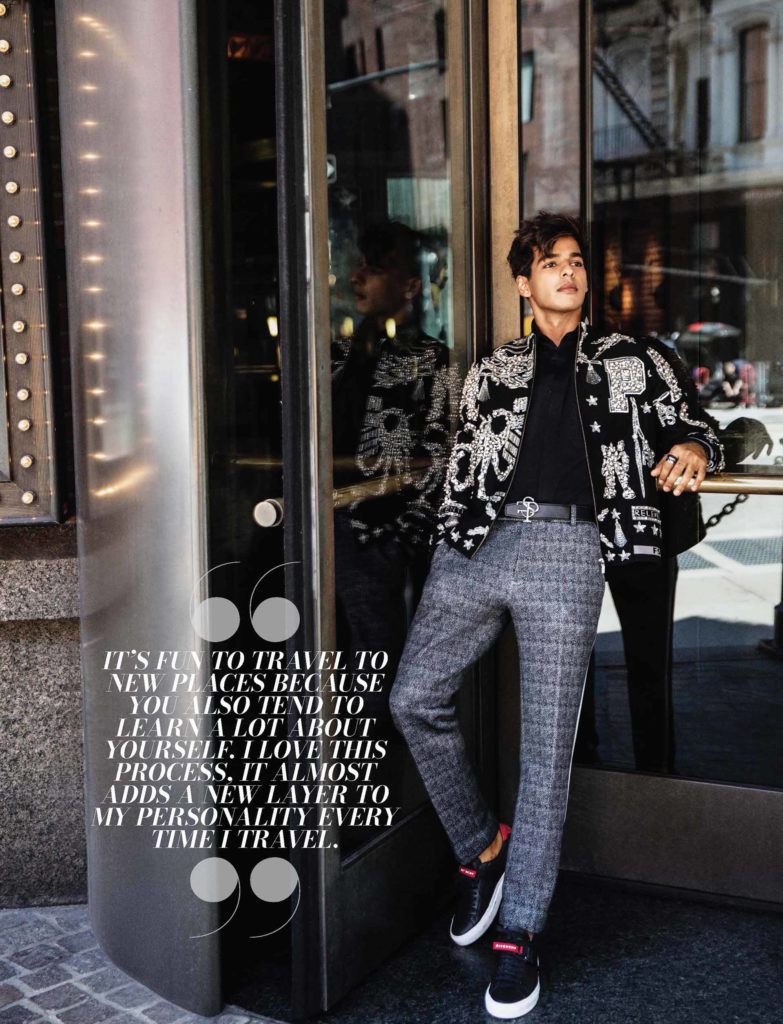 [Q] Where were you staying during your visit to New York?
I stayed in Lexington and then I stayed in Midtown.
[Q] Why did you plan to go to New York?
I had gone to New York to watch the NBA game of the Boston Celtics versus the Brooklyn Nets game, that was in the Nets' home court at the Barclays in Brooklyn, and it was an exhilarating experience.
[Q] How did you prepare for your vacation?
I didn't have much time to prepare, actually. I'm a last-minute packer and I packed an hour before my flight.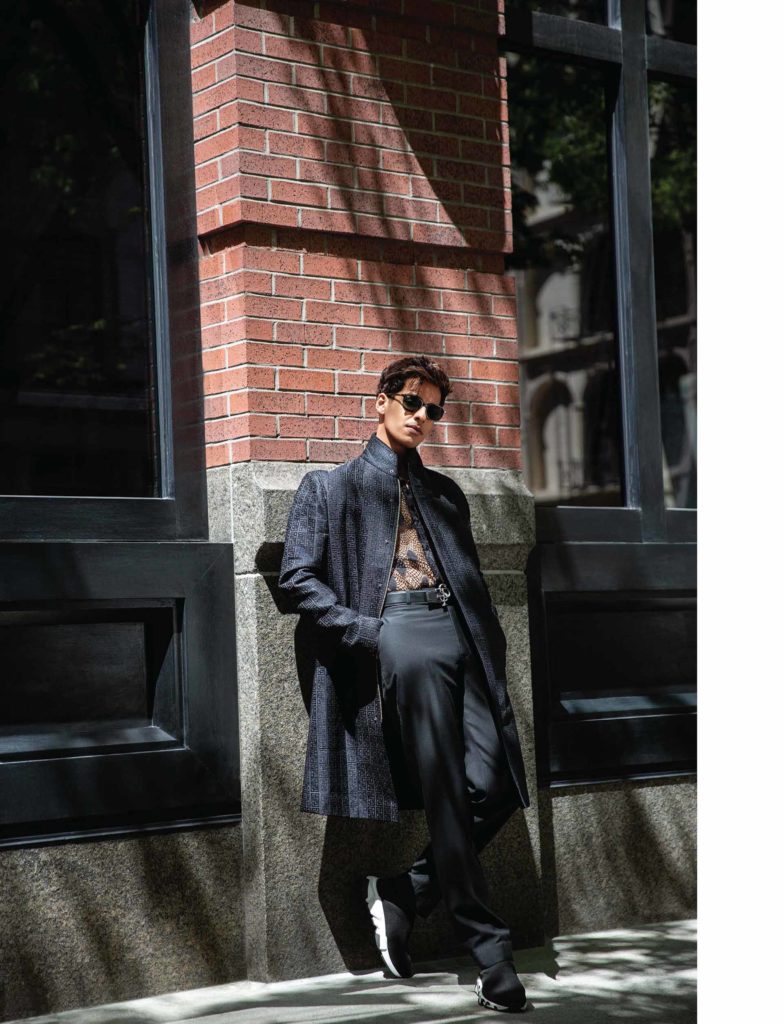 [Q] What are some of the must-packs for New York?
I guess some warm layers because the weather can change at any given time.
[Q] Is there anything you wish you'd done before you left home?
I wish I'd given my mom another hug and a kiss.
[Q] What interesting thing did you do during your stay there?
I made two MET visits, which was really fun for me.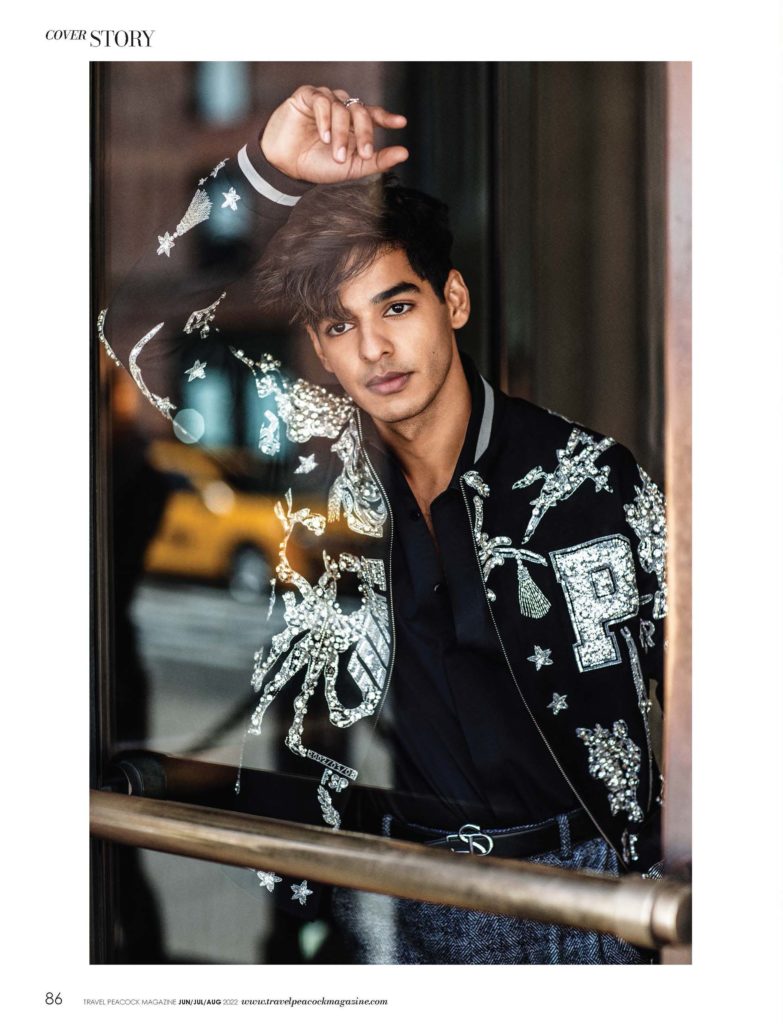 [Q] How did you document your trip?
I tried to capture as much footage as I could on my phone and then put it together to do some edits, which I do pretty often. So, I made a couple of edits and a couple of them are on social media.
[Q] Your favourite memory from the holiday?
It was shooting this cover, we had so much fun!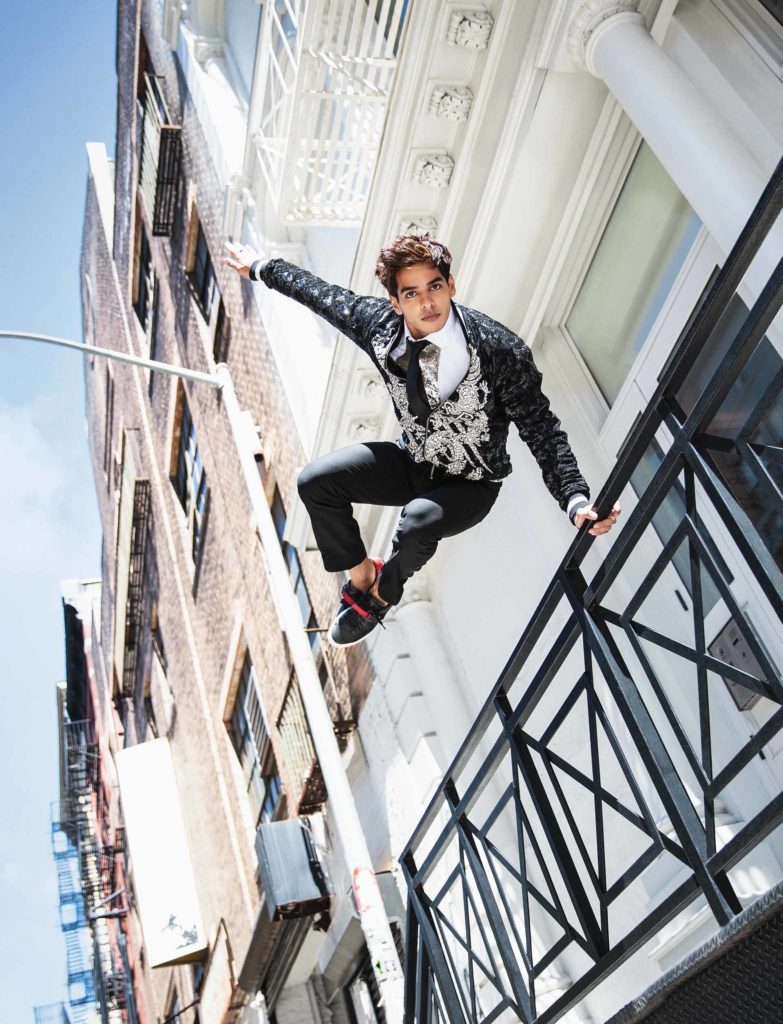 [Q] Who is the most interesting person you've met during your trip?
Falguni Peacock.