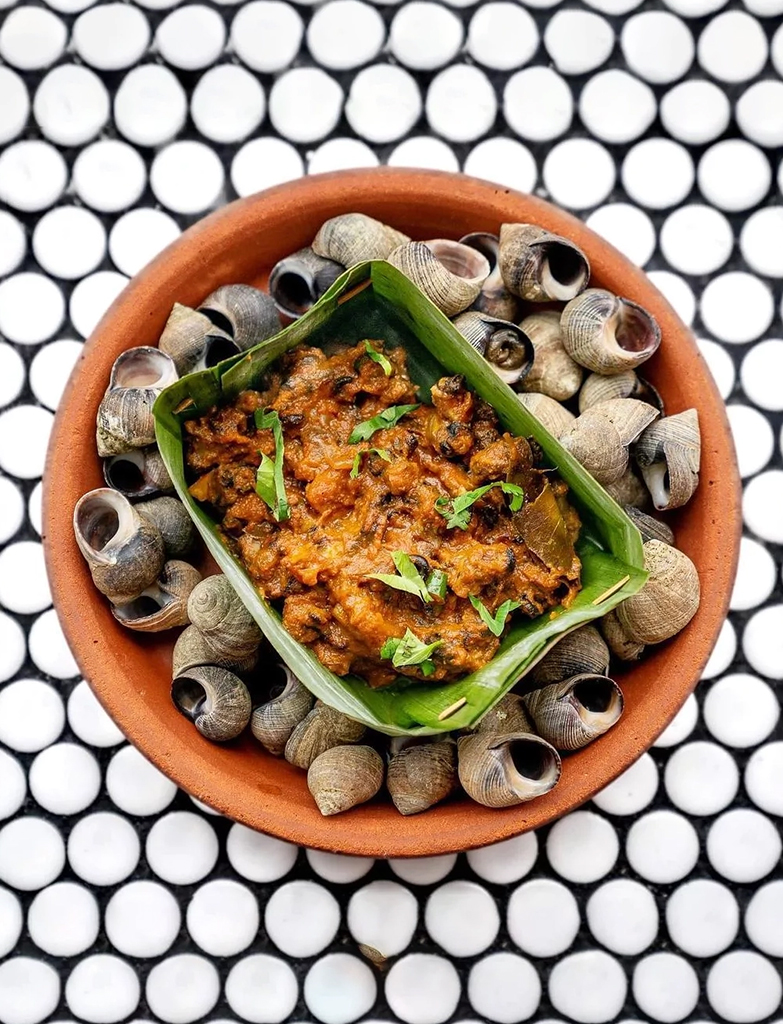 If you're a fan of Indian cuisine, you may have tried some of the mainstream dishes like butter chicken or biryani and even dosas or idlis but have you ever experienced the unique flavours of South Indian food that go beyond the conventional essence of your regular idli or dosa? Well, if you're an Indian staying in the US, then this place is bound to swell your heart in pride! Located in the heart of New York City, Semma is the only Michelin-starred South Indian restaurant in the United States. Deemed as one of the best Indian restaurants in New York, Semma was founded by Senthil Kumar and his wife, who hail from Chennai, India. Semma's menu is to die for, as they offer an array of traditional and modern dishes, from Gunpowder dosa to mirchi ka salan which will straight take you to the Indian countryside. These dishes hold a contemporary yet traditional element to them. All the food at Semma is made using fresh, high-quality ingredients. Whether you're a connoisseur of South Indian cuisine or you're trying it for the first time, Semma in NYC is sure to impress with its bold flavours, friendly atmosphere, and impeccable service. Their goal was to bring authentic South Indian cuisine to the United States and they've done so with style! Backed by a flavorful culinary palette of aromatic spices, divine cocktails and impeccable service, this place deserves a spot on your go-to list. Read on to explore the unique flavours and authentic vibe offered by this South Indian restaurant right in the heart of the Big Apple.


TIME TO DIG IN!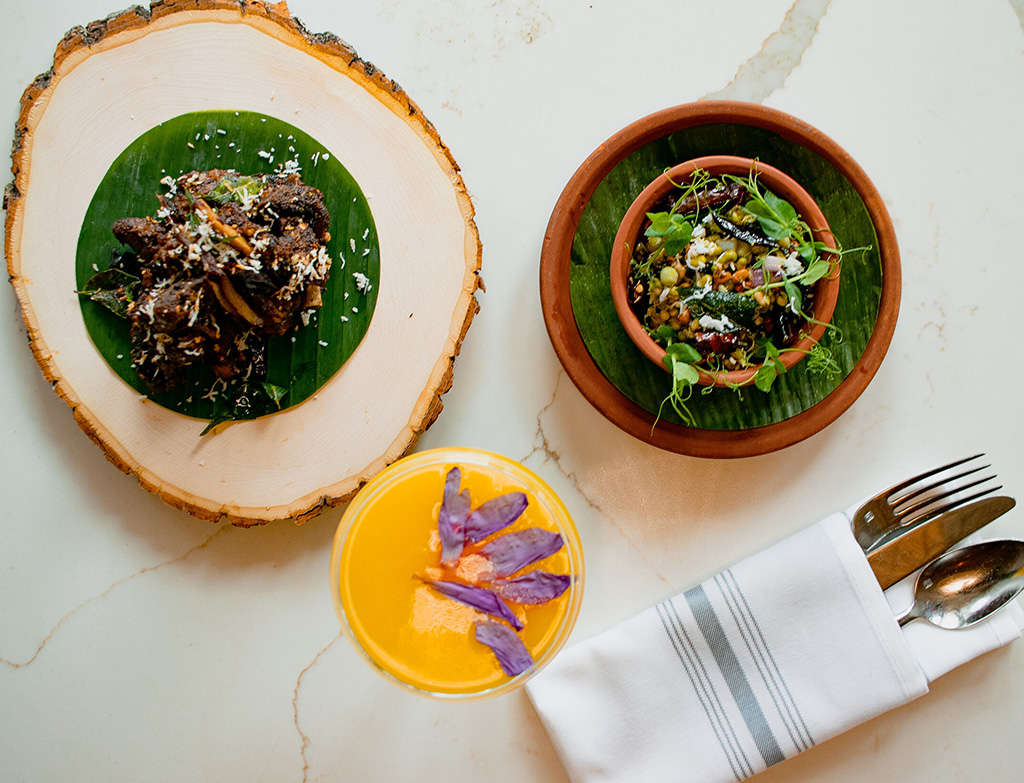 Credits –https://www.semma.nyc/
Semma's menu is a mix of traditional South Indian dishes, as well as some more modern takes on the cuisine. The restaurant offers an array of vegetarian and non-vegetarian options including uttapams (thick pancakes made with rice flour) and idlis (steamed rice cakes). The most popular dish at Semma is their masala dosa: a large crepe stuffed with spiced potatoes and served with coconut chutney. If you're looking for something lighter but still satisfyingly filling, try one of their uttapams – they come in flavours like paneer masala or eggplant curry!


THE BEST COCKTAILS IN NYC!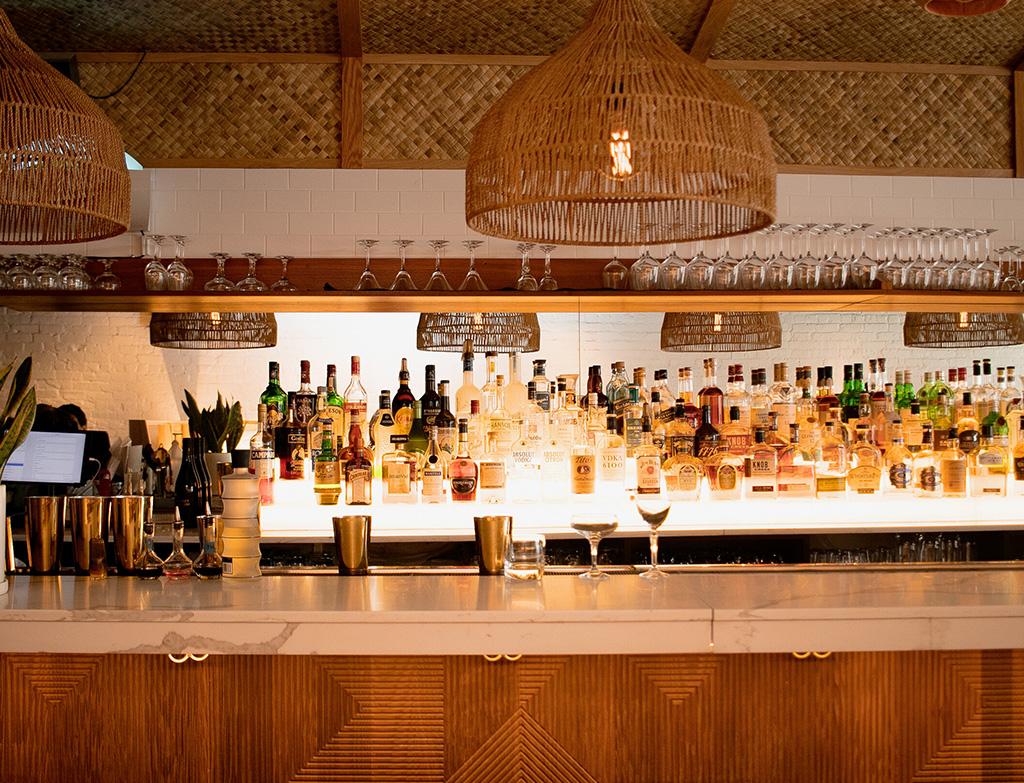 Credits –https://www.semma.nyc/
Credits –https://www.semma.nyc/
Semma's cocktails are just as delicious and complex as the food. They use traditional ingredients like coconut, tamarind, and cardamom to create drinks that are both exotic and familiar. The cocktail menu is divided into two sections: small plates and large plates. Small plate cocktails include the Mango Lassi Martini (vodka, mango lassi syrup), Cardamom Cooler (gin, lime juice, cardamom syrup) and Coconut Mojito (rum/coconut water/mint). Large plate cocktails include the Chai Spiced Old Fashioned (bourbon) or South Indian Sangria (red wine). The skilled bartenders at Semma have created some amazing drinks with interesting flavours that you won't find anywhere else in NYC!


VIBE CHECK!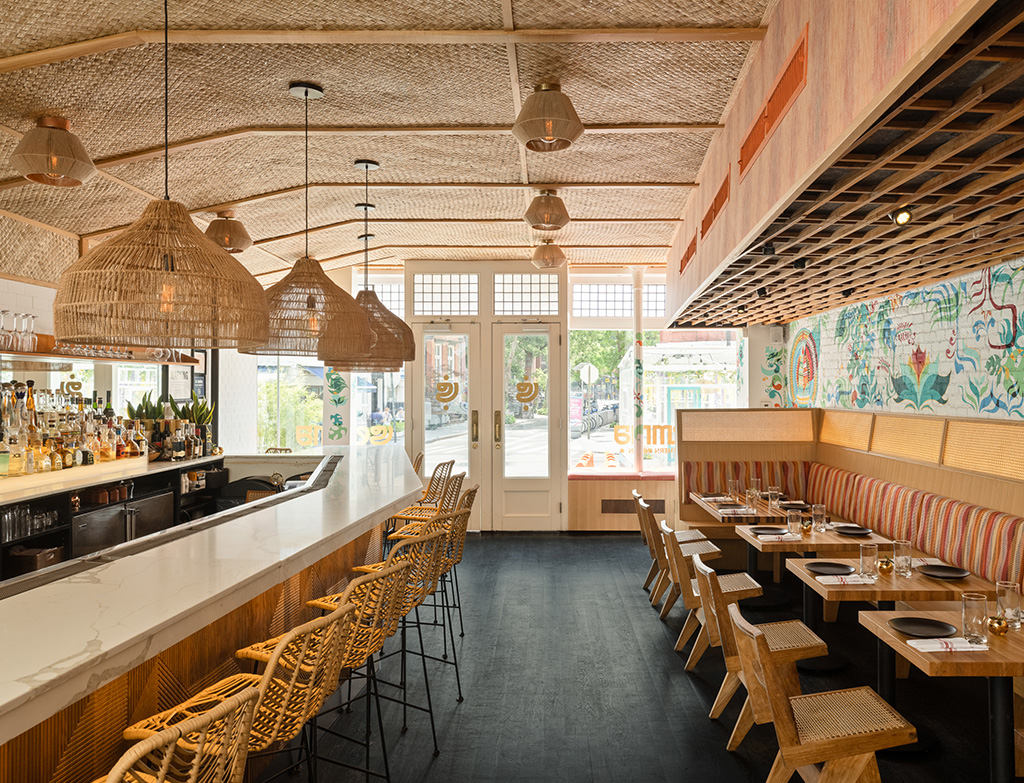 Credits –https://blog.resy.com

Semma is a cosy restaurant with an airy and inviting atmosphere. The decor is modest yet elegant, the walls are painted in warm colours and there are beautiful paintings on display throughout. The restaurant boasts an open kitchen where you can watch the chefs prepare each dish flawlessly. Lively and inviting, Semma resonates with the aura of quintessential New York, the music playing in the background is relaxing and adds to the overall ambience of the restaurant.


AT YOUR SERVICE
The service is welcoming and attentive, but not overbearing. The staff are extremely knowledgeable and can guide you through the menu if you're unsure of what to order.
The food comes out quickly, so don't worry about waiting too long for your meal!


PERKS
South Indian cuisine is a healthy option as the food served at Semma is rich in fibre, minerals and vitamins. It's also believed to be low in fat, sodium and cholesterol. Adding to that, it also serves yummy vegan-friendly and gluten-free alternatives. From the music playing overhead to its traditional decor, which includes paintings by local artists -you'll feel like a part of New York City culture as soon as you walk through their doors!