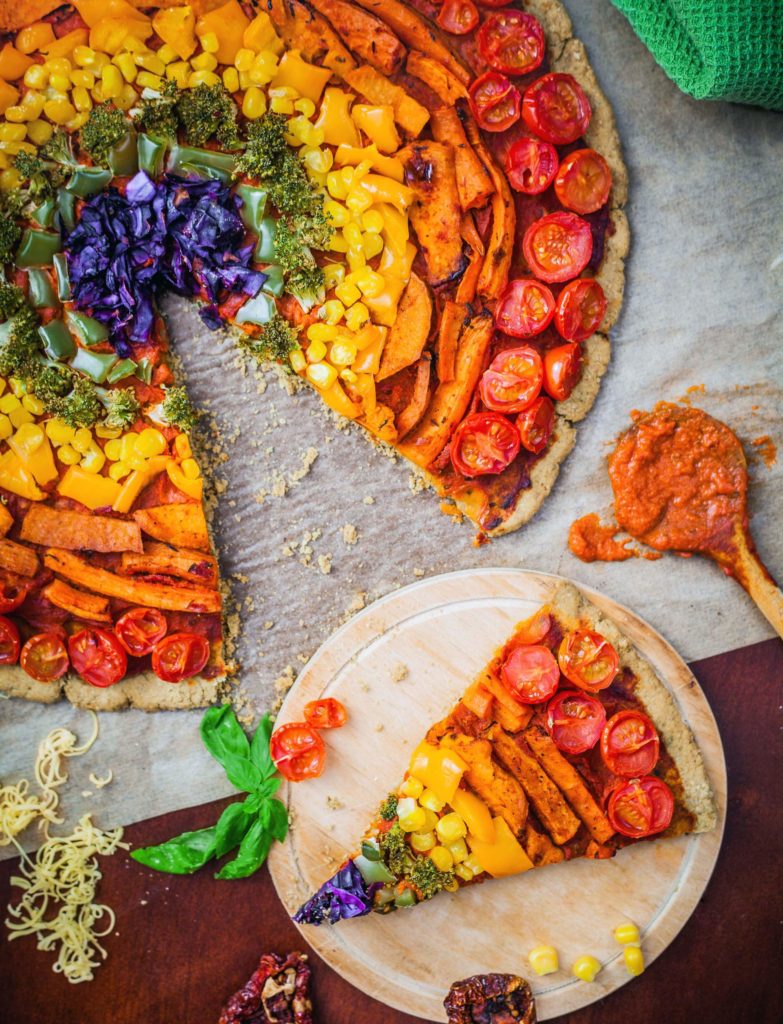 Although the appealing factor of any pizza is hidden in its dramatic dairy and meat components like a cheesy crust or pepperoni toppings, it would be a misstatement to say that authentic pizza ought to be that way. To defy the very notion of traditional pizza, several methods have come up to create the delish taste of classic pizza without dairy or animal cruelty. Demonstrating the same, these 5 Italian restaurants in Mumbai have preserved the taste of the beloved dish even in vegan style. Read to find out where you can find, indisputably, the best vegan pizza in Mumbai.

1. THE LITTLE EASY, BANDRA
Be it their uber-swanky, Mumbai-style vada pav or an eclectic range of cocktails, craft beers, or world cuisine, The Little Easy in Bandra is one of the hotspots for having an extraordinary dining experience in Mumbai. Apart from serving an exciting range of feel-good food, the restaurant is popular for its vegetarian and vegan options in pizzas and burgers. Their palatable Margarita, Farmer's Delight and Pesto Besto pizzas are some of the must-haves on their vegan menu.


Address: Link Corner Building, Bandra West, Mumbai.

2 FARMER'S CAFE, KHAR
Known for its delicacies prepared only with organic ingredients, Farmer's Cafe in Mumbai's Khar serves a large variety of vegan, keto, gluten-free options. The breakfast menu of the restaurant covers an impressive array of healthy and organic choices. Along with healthy options, the cafe serves a range of exotic pizzas that can be prepared in vegan style at additional charges.


Address: 16th Road Shop, Rita Apartments, Near Mini Punjab Hotel, Mumbai.

3. CAFE BASILICO – BISTRO & DELI, COLABA
A cute bistro situated in the heart of South Bombay, Cafe Basilica is known for its Italian and Mediterranean cuisines. Providing some of the best vegan pizza in Mumbai, Cafe Basilico is Mumbai's 1st European-style delicatessen. The bistro is known to serve some of the delectable Italian and Mediterranean delicacies including harissa chicken, steak, risotto, Balinese curry, lasagna, and many more. Although popular for some of the flavourful continental dishes, one can find lip-smacking vegan pizzas here. Prepared with their traditionally organic tomato sauce,  their delish pizzas like Zahtar is made with vegan cheese


Address: Sentinel House, Ground Floor, Arthur Bunder Rd, Azmi Street, Colaba, Mumbai.

4. DARIO'S, NAVI MUMBAI 
Head to Dario's Navi Mumbai for an upscale dining experience. Popular for a number of vegan options, Dario's vegan pizza is nothing but to die for. Prepared with cashew cheese and organic mixed vegetables, the vegan pizza of Dario's is definitely a must-try.


Address: Real Tech Park, Sector 30A, Plot 39/2, Navi Mumbai. .

5. GUSTOSO, KEMPS CORNER
Find one of the best vegan pizzas in Mumbai at Gustoso in South Bombay. Located below Kemps Corner in Grant Road, Gustoso is a chic restaurant that serves flavoursome home-styled Italian food. Popular for classics like risotto primavera, bruschetta, and spaghetti, Gustoso has also perfected a variety of wood-fired vegan pizzas. The Italian-themed decor of the quaint restaurant boasts dramatic illustrations and artworks.


Address: Kwality House, August Kranti Marg, Kemps Corner, Mumbai.



Add to favorites