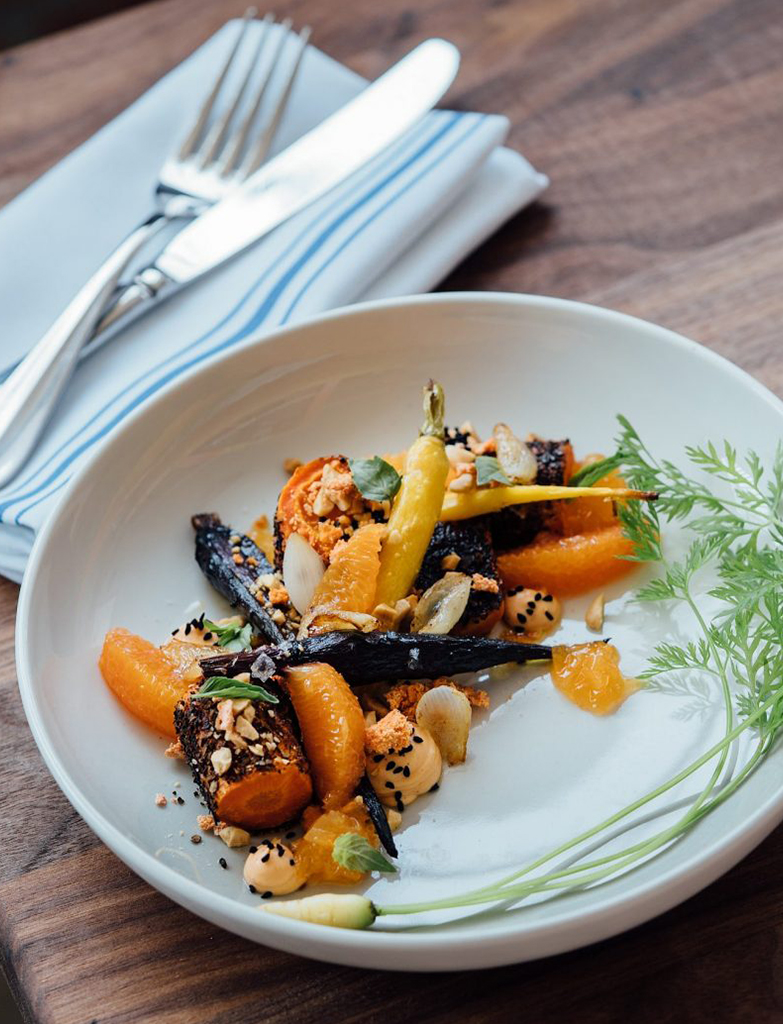 Farm-to-table dining is no longer a niche perception. Restaurants across the world are sourcing organic farm produce, reducing food waste and minimizing energy use. Part of the increasing pull toward sustainability is purely for its fresh flavour contrary to packaged meals. And the reason behind the new revival of organic practices in restaurants is because of the growing consciousness towards eco-responsibility among people. While there are many places serving local organic food in the US, this new batch of plush eco-conscious restaurants is acing the fine dining category. So, whether looking for a fine-dining experience via fresh and organic delicacies check out the list below of some of the best sustainable fine-dining restaurants in the United States.
ELVIE'S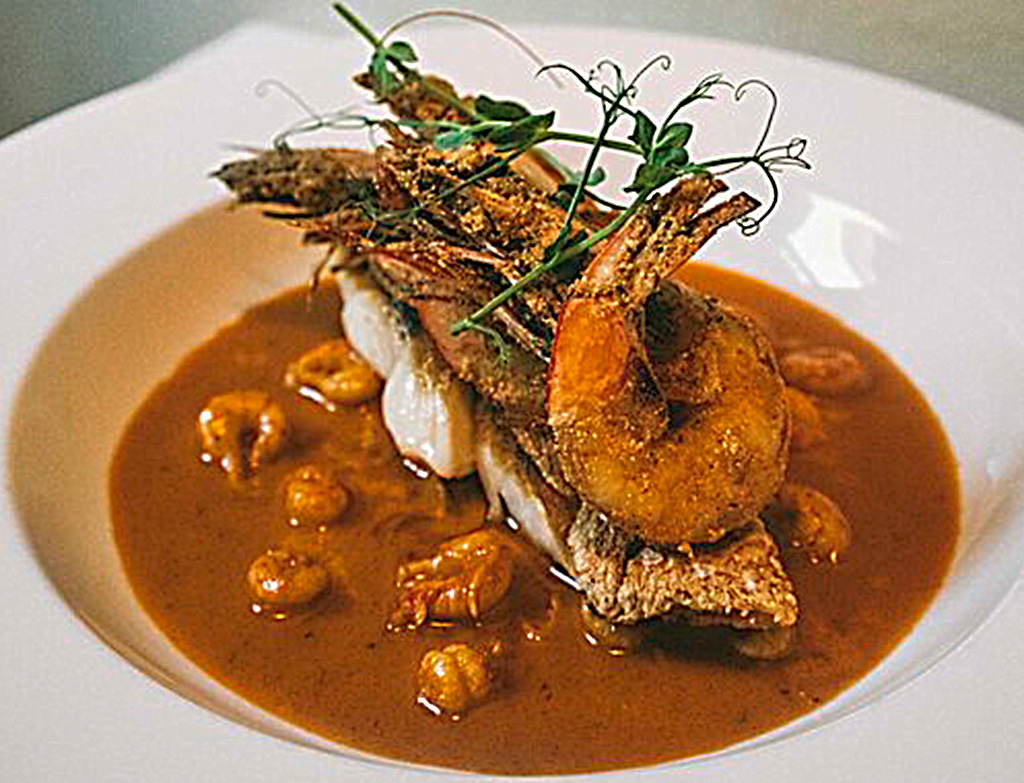 Credits –www.elviesrestaurant.com
Passionate about the farm-to-farm movement, award-winning chef Hunter Evans creates exquisite fine dining dishes using only local farm produce at Elvie's in Jackson, Mississippi. Hunter is all about reducing food waste by coming up with unique cooking methods. Such like? To make Elvie's lunchtime classic, "Fillet-o-Fish," he uses scraps of repurposed fish obtained after the trimming and butchering process of the fish. Also, the restaurant's popular dish–Gulf Coast Bouillabaisse is made using the bycatch utilized by the Gulf Coast fishermen.
THE HARBOR HOUSE INN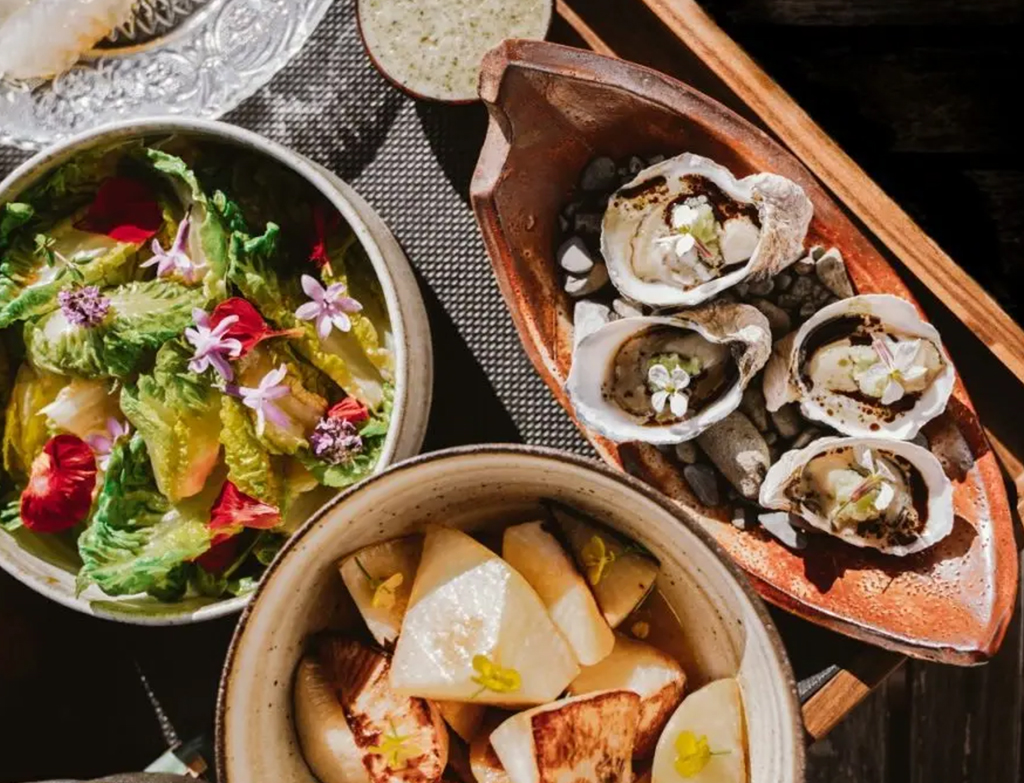 Credits –www.bontraveler.com
The Harbor House Inn is a quaint historic property built on the Mendocino coast in 1916. Executive chef and Michelin Green Star recipient Mathew Kammerer bring his A-game when it comes to sustainability–right from using hyper-local ingredients sourced by organic farms to making his own salt from the Pacific ocean. Also, minimal ingredients like mushrooms, seaweeds and edible weeds among others are obtained from nearby tidal pools. The Harbor House, along with an amazing assortment of sourdough slices, boasts a variety of unique appetizing dishes such as seaweed ice cream with bay nuts, sweet and savoury shiso and lots more.
BAR CRENN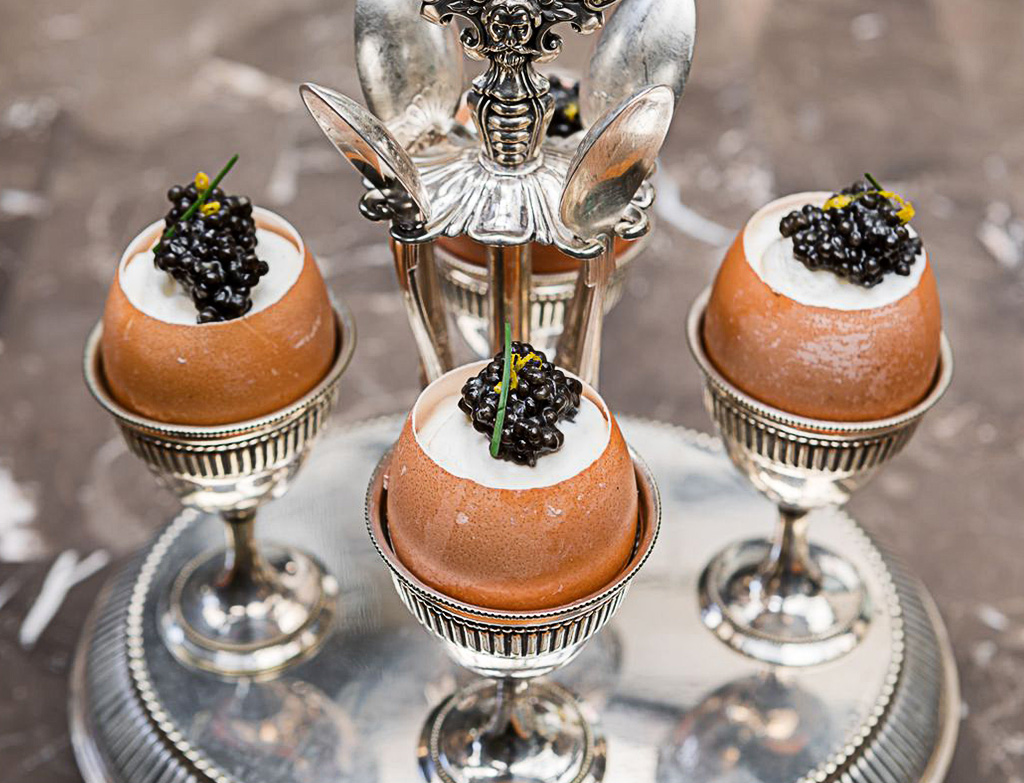 Credits –https://sf.eater.com
Inspired by the elegant Parisian lounges in the 1930s, chef Dominique Crenn echoes the visual experience of an antique and classy French wine bar at Bar Crenn in San Francisco. Surrounded by a chic blend of glistening chandeliers, lounge furniture and vintage aesthetics, it offers quintessential French fine dining and the menu evolves with the seasons. Devout in sustainable cooking, chef Dominique sources ingredients from the restaurant's in-house sustainable and regenerative farm. Served in classic French-styled small plates, their signature dishes include the 'a la carte' menu of a three-course prix fixe, or the Tarte a la Tomate, which is a soft golden-brown crust filled with parmesan custard topped with cherry tomatoes.
CHEZ PANISSE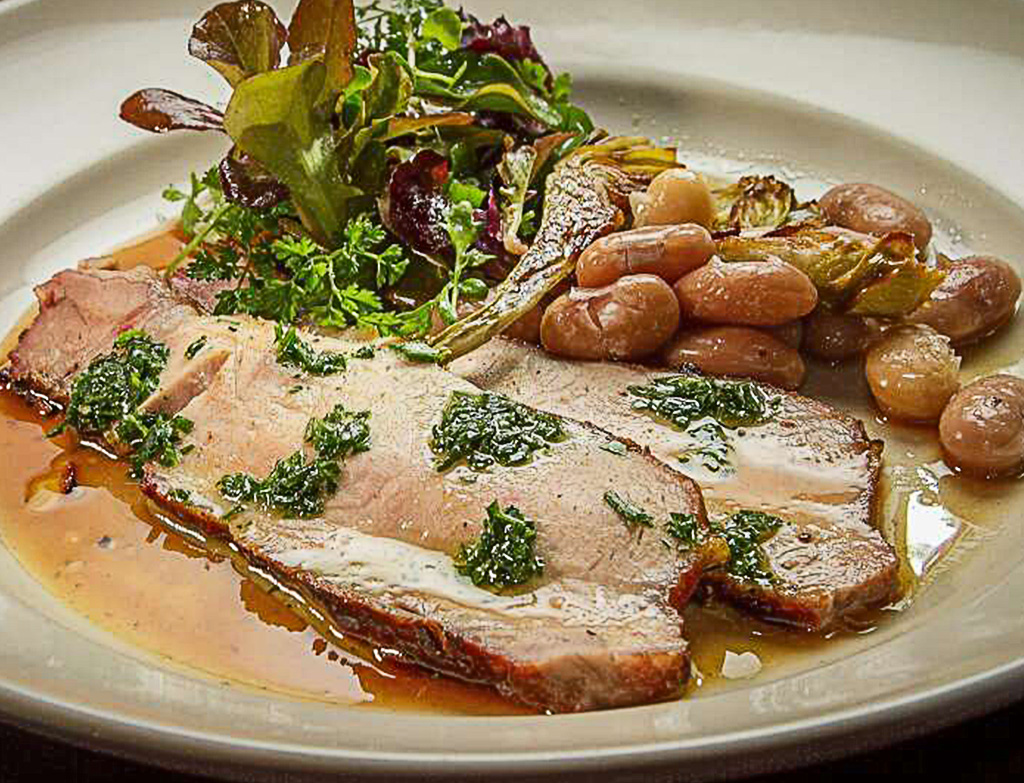 Credits –https://projects.sfchronicle.com
With farm-to-table dining gaining momentum over the past years, the merit goes to Chez Panisse's chef-owner Alice Waters for introducing this revolutionary movement in the American food scene. Serving California's local and seasonal produce since 1971, the restaurant Chez Panisse firmly believes in the "slow food" campaign that requires using regenerative techniques like growing, raising and cultivating fresh ingredients. The restaurant offers a spectacular fine dining experience with its night-exclusive menu featuring seasonal products that are used in whipping up delicacies such as the black truffle spring risotto with fresh asparagus and peas, summer-special pork loin served with sweet corn and squash blossoms, amongst others.
BLUE HILL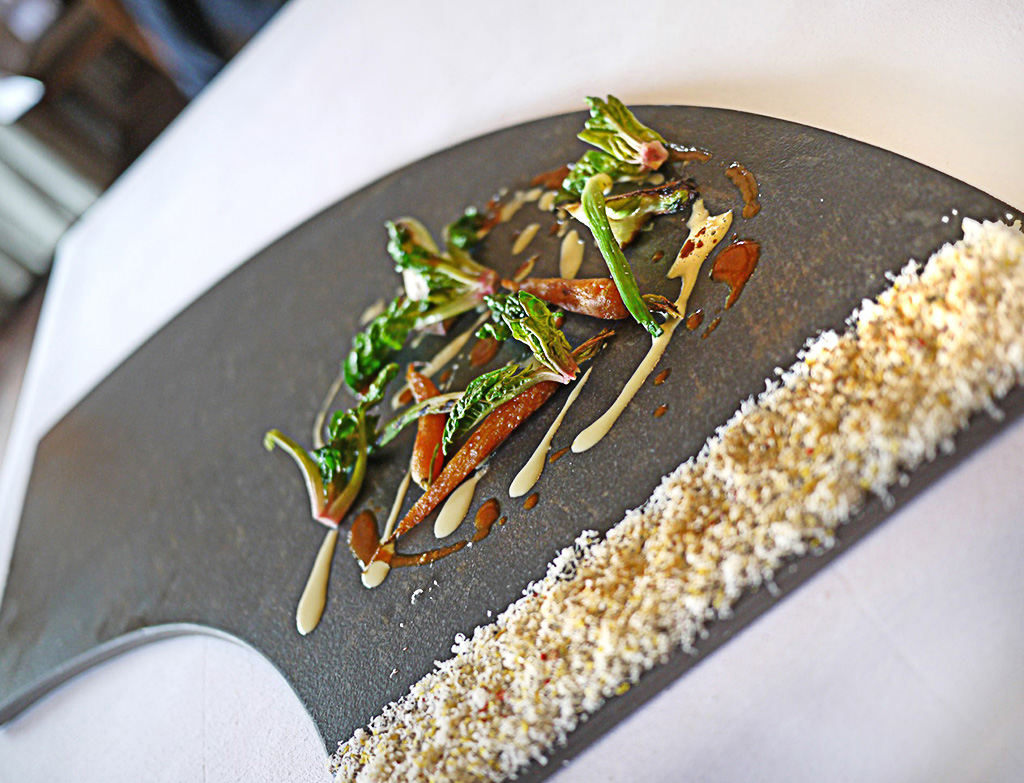 Credits –www.finediningexplorer.com
Placed at the magnificent Stone Barnes center for food and agriculture, Blue Hill is a plush fine dining restaurant located in the Pocantico hills of New York. Meals here begin with a blitz of delightful bites, mostly vegetables picked from the restaurant's greenhouses and farm. Co-founder and chef Dan Barber works his wonders by preparing ingenious dishes made using even the most offbeat ingredients that are sourced from 60-plus local farmers. Delectable and divine, the Blue Hill flaunts an envious fine dining palette with some of its dishes including the zingy green gazpacho along with surf clam, radicchio or tilefish served with carrots and ginger, etc. You can even make your own sundaes topped with toasted meringue and maple ice cream.