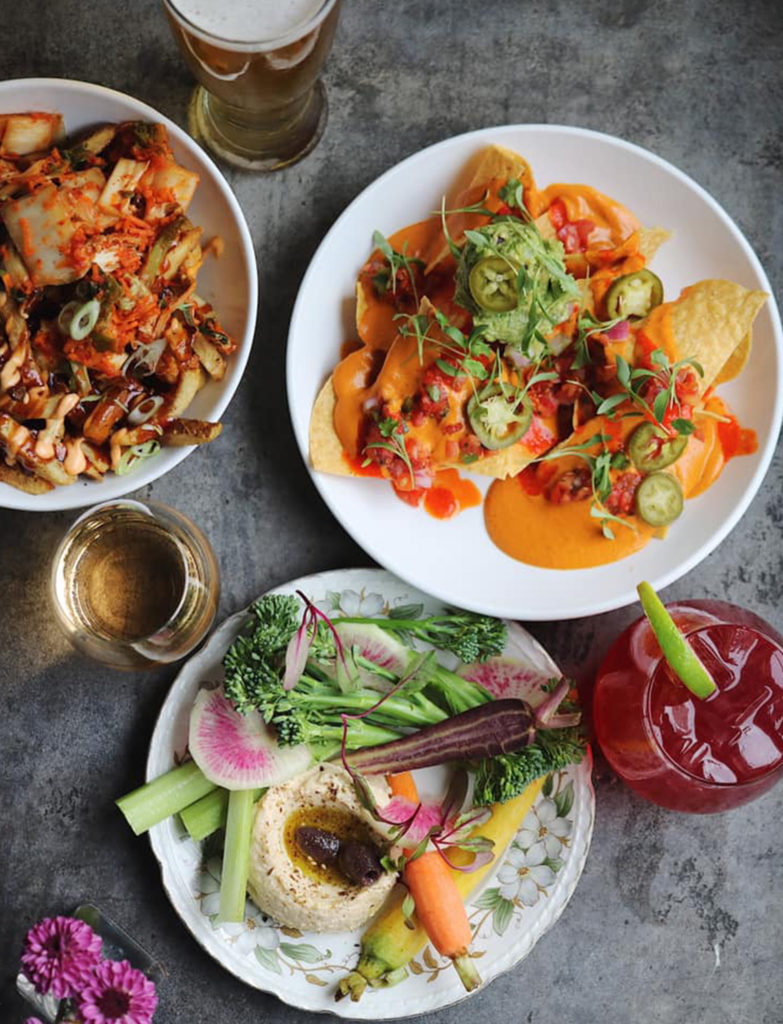 At the corner of every avenue in New York, a new restaurant, cafe, or a bar lounge pops up each day. The lively city is rightly known for its wild nightlife and fine dining culture. A number of vegan restaurants, offering plant-based dining options have also surged in recent years. Along with sensitivity towards health and general living, there are multiple reasons behind the surge in the embrace of veganism in New York as well as the whole country. The awareness towards compassionate living, owing to the destruction of wildlife, marine life, and the overall ecosystem, has catalysed masses to adopt the vegan lifestyle. So, to avoid you sweating to find a vegan restaurant, we bring you the best vegan restaurants in NYC in 2021 for the next time you take a trip to The Big Apple.
[1] AVANT GARDEN
Founded by the veteran of the New York hospitality industry, Ravi De Rossi, Avant Garden is one of the fancy vegan restaurants in NYC from the Overthrow Hospitality chain of vegan restaurants. The founder is known for plush wine and dine spots in New York city's East Village. The chain of restaurants' mission statement focuses mainly on compassion, inclusivity, and sustainability. Supporting the alternate lifestyle of veganism in the Big Apple, Avant Garden offers wholesome vegan dining options alongside a vast selection of natural global wines.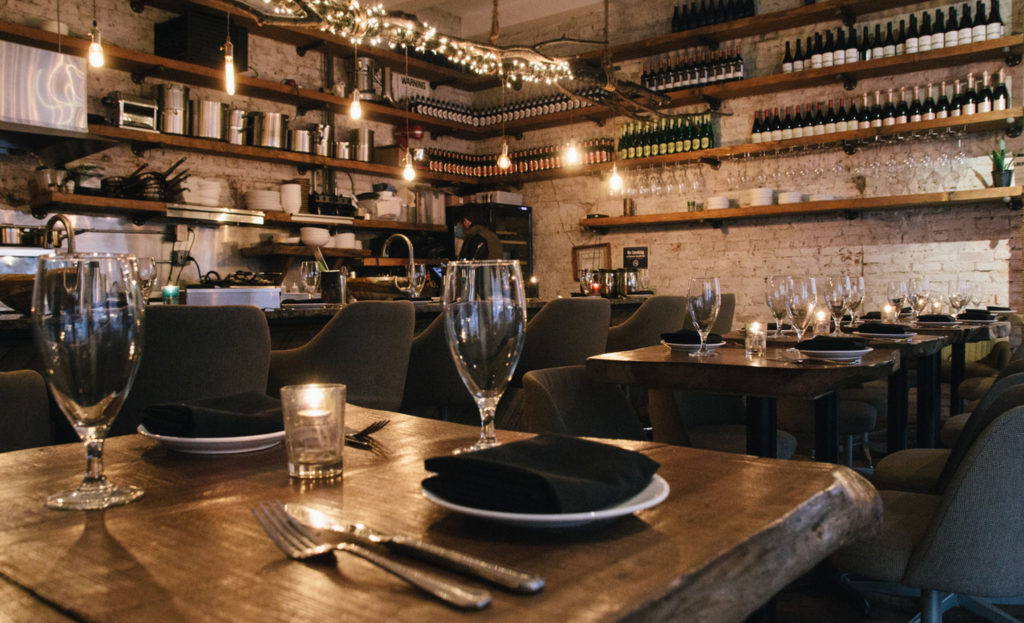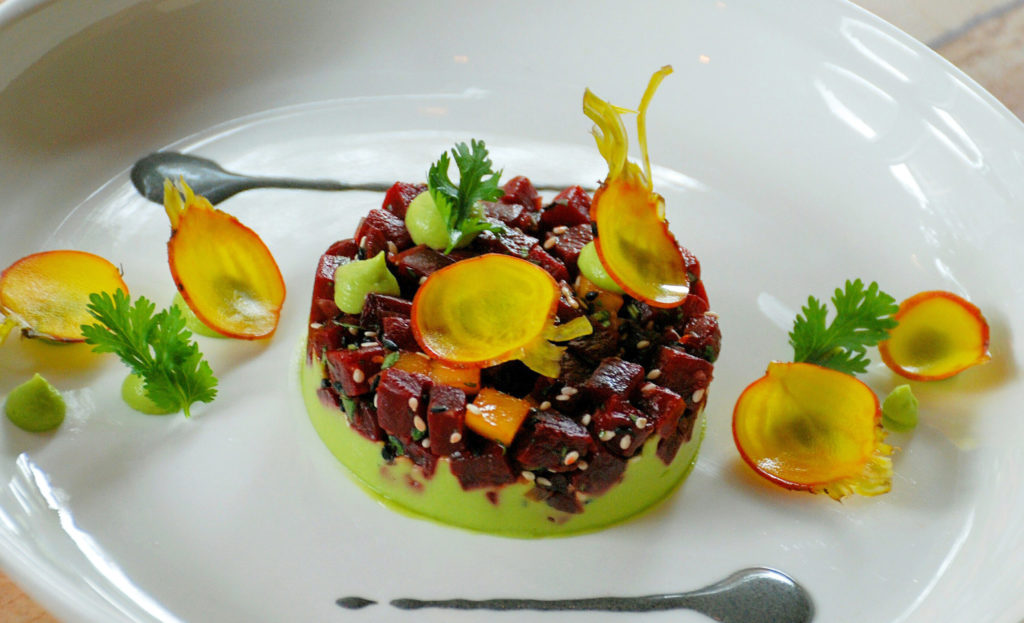 [2] BEYOND SUSHI
Do not be dumbfounded by the name of this vegan restaurant in New York City. Known for serving the best vegan sushi in the city, Beyond Sushi is situated at seven locations in the heart of The Big Apple. A vegan and kosher haven, this fancy vegan restaurant chain in NYC aims at creating a planet-sensitive and lasting dining experience. One of the best restaurants in NYC 2021, Beyond Sushi is famed for its iconic vegetable sushi. Along with sushi, they are known for their dishes such as Ube Cashew Cheesecake, Fried Chick'n Bao, etc.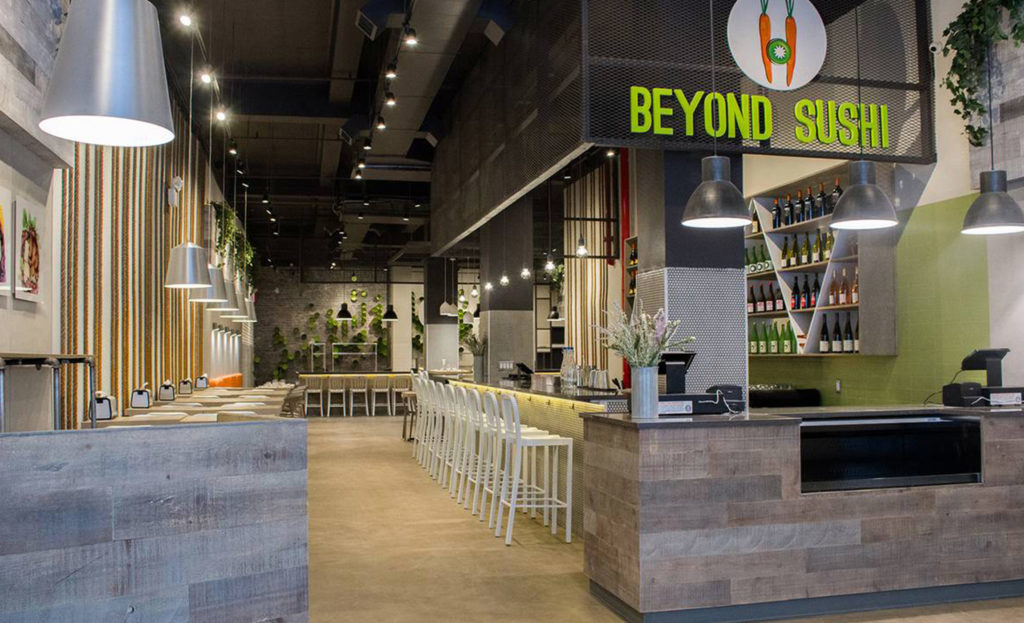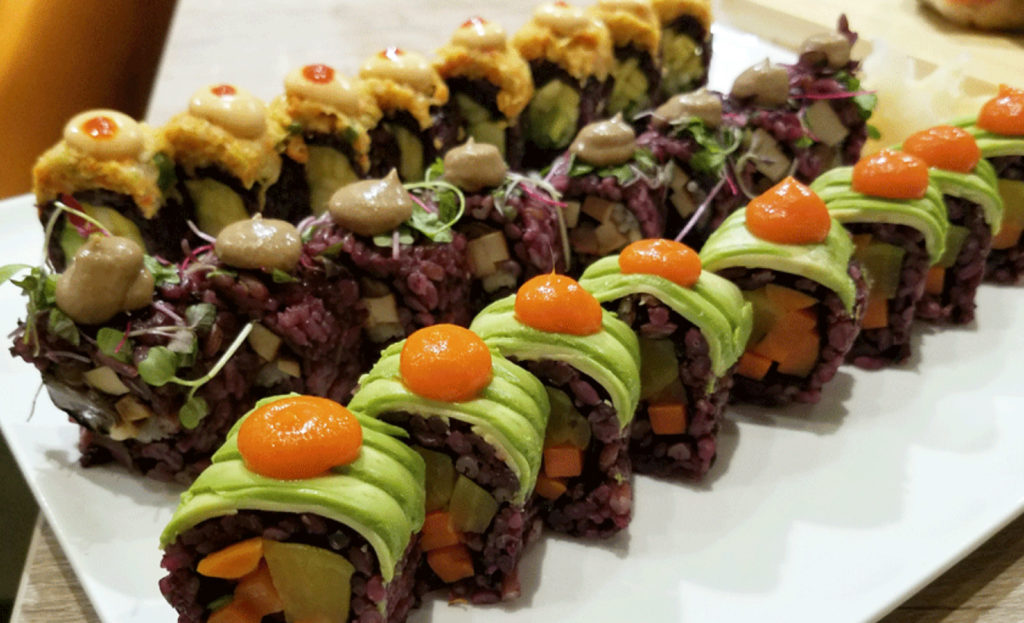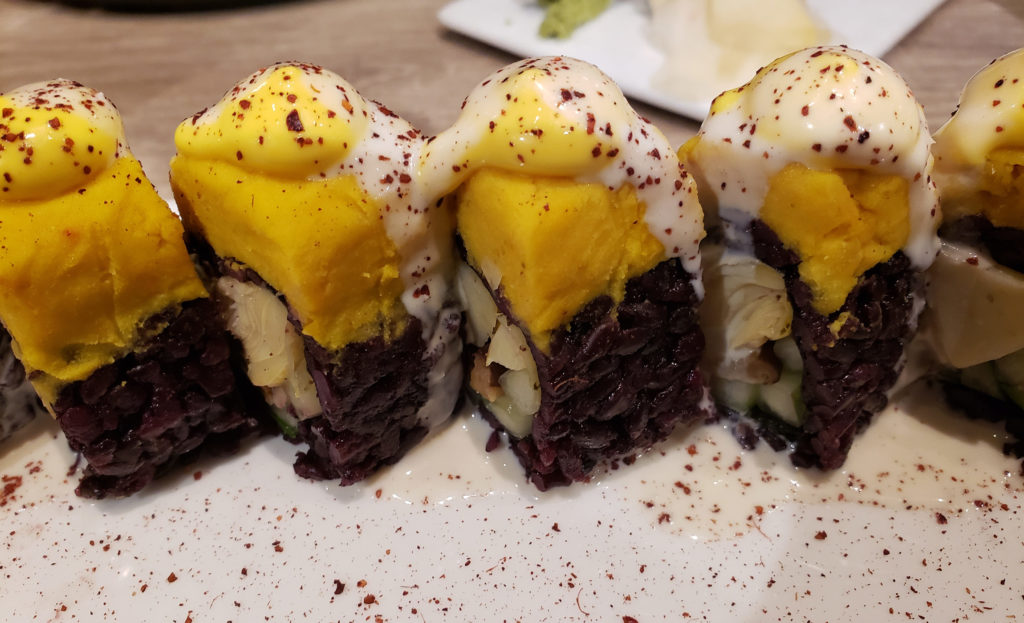 [3] BLOSSOM RESTAURANT
Began in 2005, Blossom Restaurant is one of the fancy vegan restaurants in NYC. The first flagship restaurant of this chain was started in Chelsea. The vegan restaurant sources all the organic ingredients locally and its menu is completely meatless. The founders are staunch advocates of compassion towards animals as well as are food lovers. They forged their tenets into a reality with this restaurant chain in New York City to promote a healthy and compassionate lifestyle. The New York vegan restaurant offers a wide selection in vegan cuisine as well as local alcoholic beverages.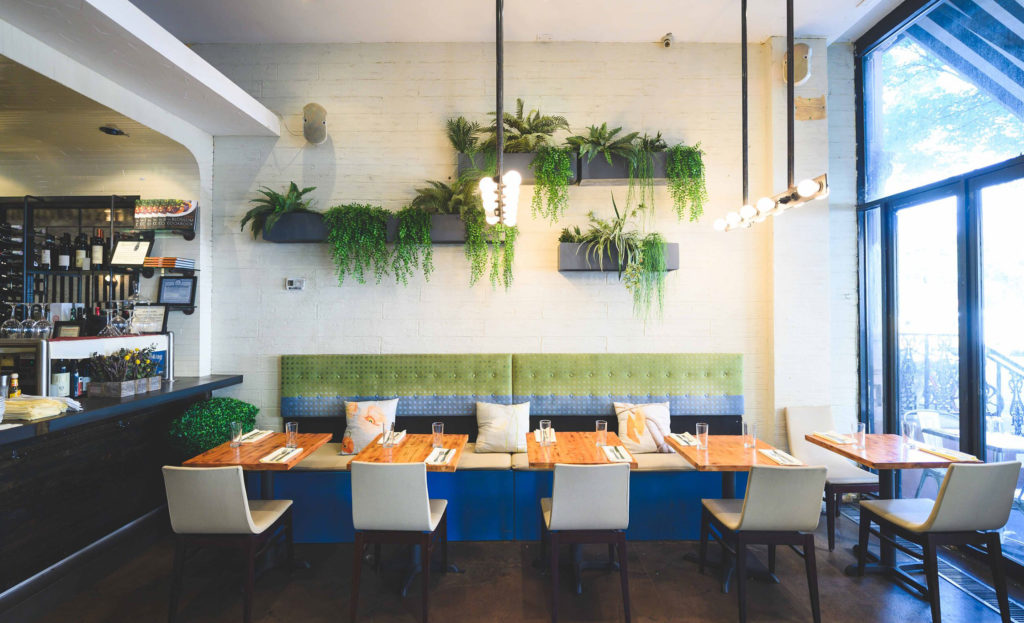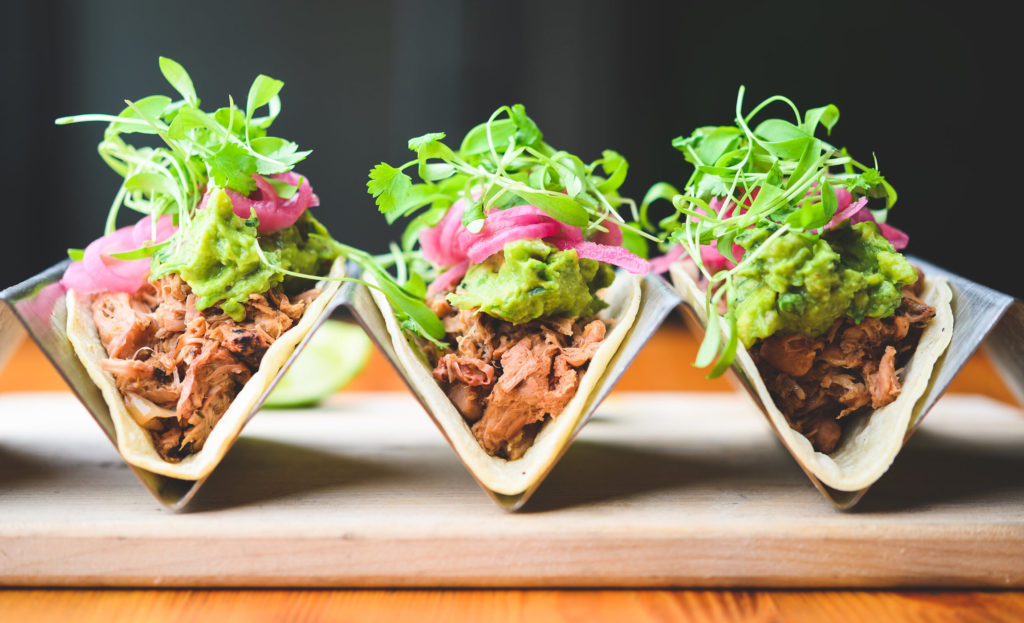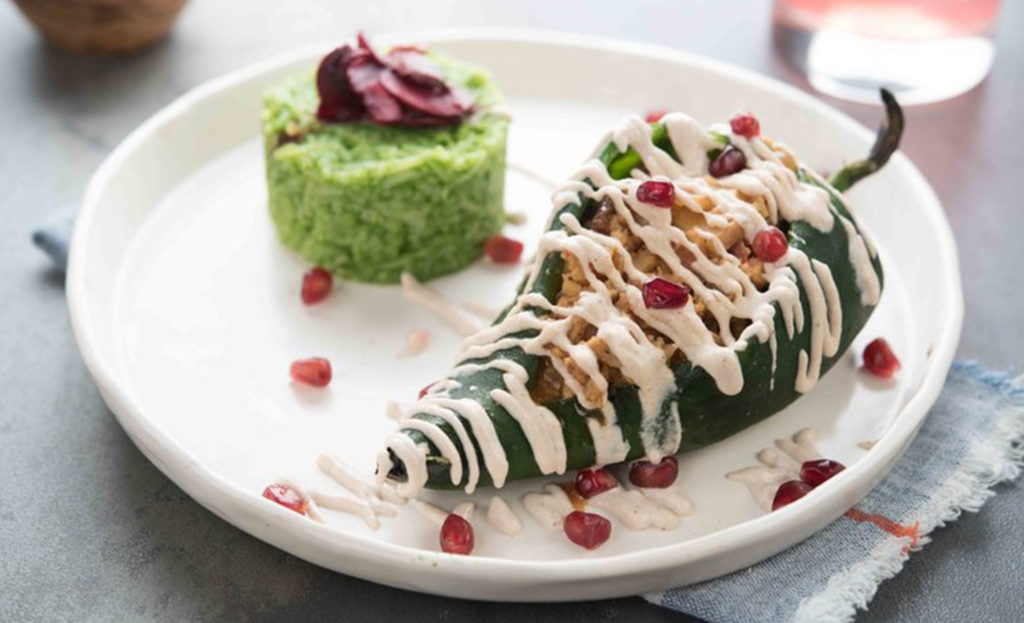 [4] CARAVAN OF DREAMS
Situated in the East Village, Caravan of Dreams is one of the best vegan restaurants in NYC in 2021. Combining the founder's passion for healthy living, arts, music, and community, Caravan of Dreams promotes compassionate and better living. Hit this vegan restaurant for an immersive dining experience including music, arts, and good food. The restaurant uses locally sourced fresh ingredients, commits to structured mindful water usage, and energy-saving lighting system.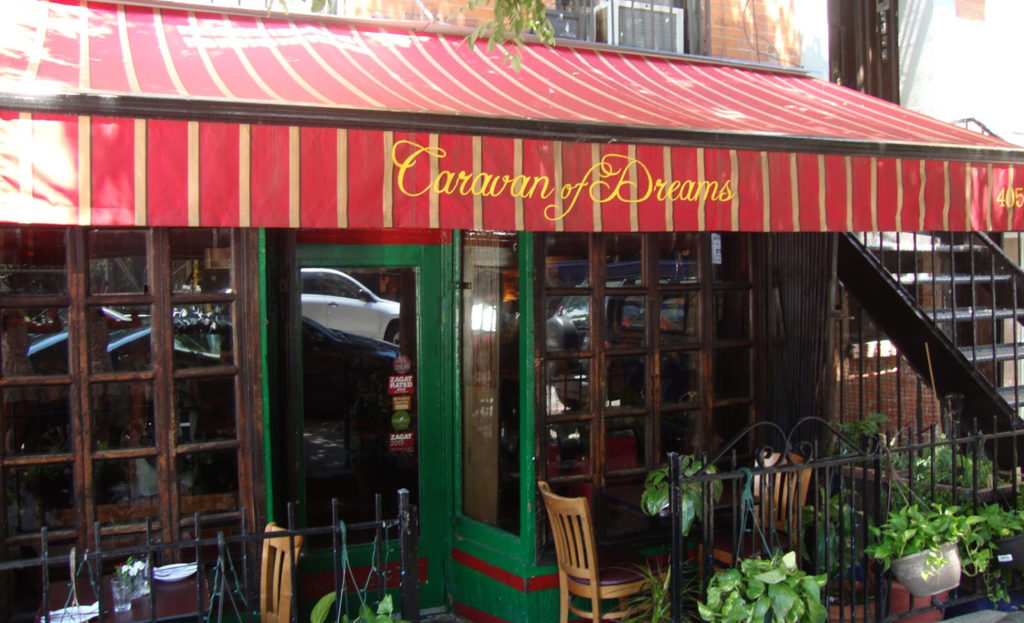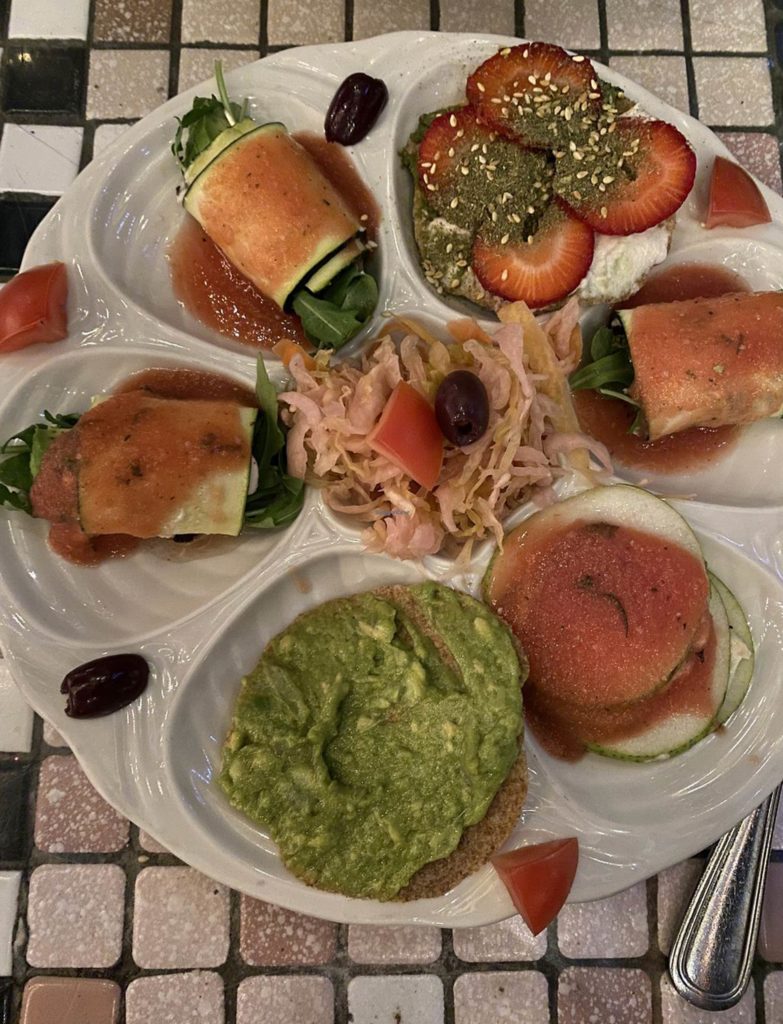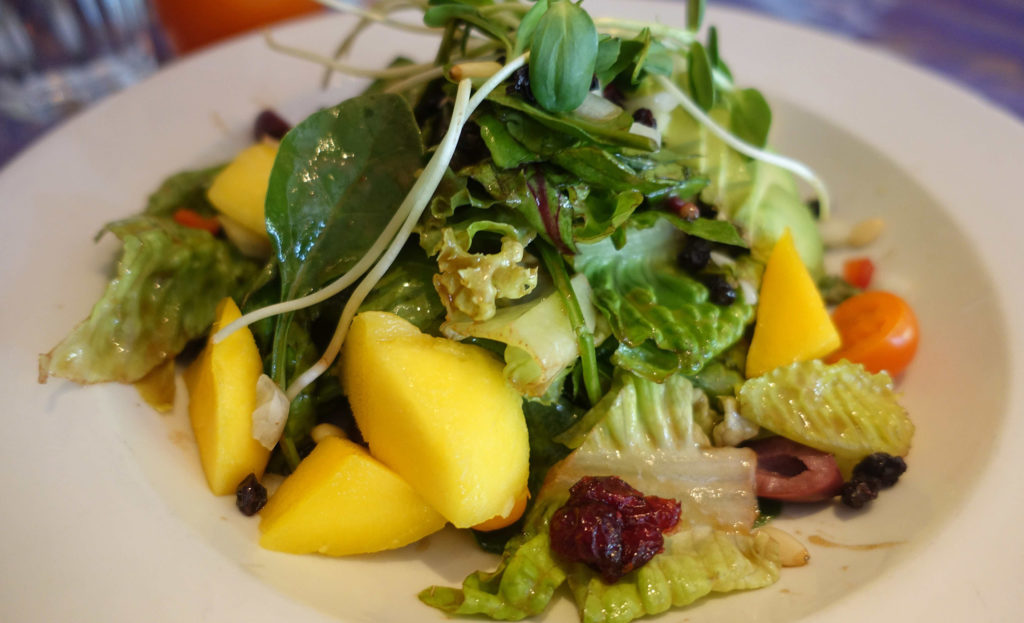 [5] MODERN LOVE
A vintage-retro vegan dining place in Brooklyn, Modern Love is popular for its luxury and charming dining experience. The decor of this vegan restaurant in Brooklyn is an epitome of modern meets retro. The Brooklyn vegan restaurant is known for its comfort vegan food made from scratch.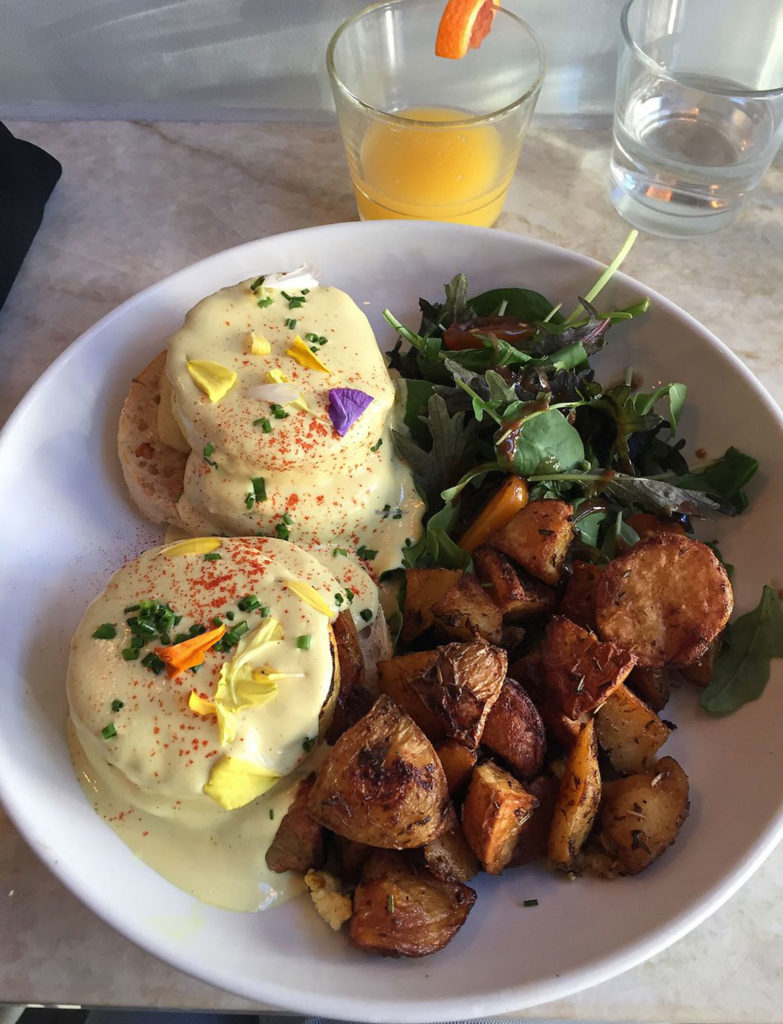 [6] JAJAJA PLANTAS MEXICANA
Experience the best of vegan, Mexican cuisine at Jajaja Plantas Mexicana restaurant in New York. The New York vegan restaurant is located at least five locations in the city. The New York vegan restaurant offers Mexican beers on tap, pilsners, Mexican lagers along with authentic, plant-based street food to cater to your Mexican palate and craving.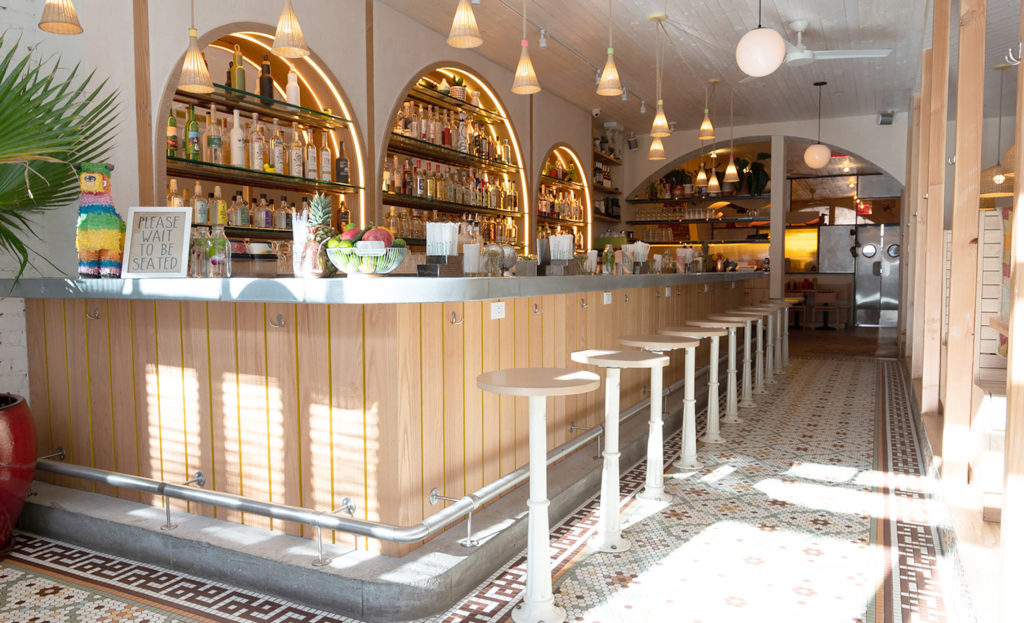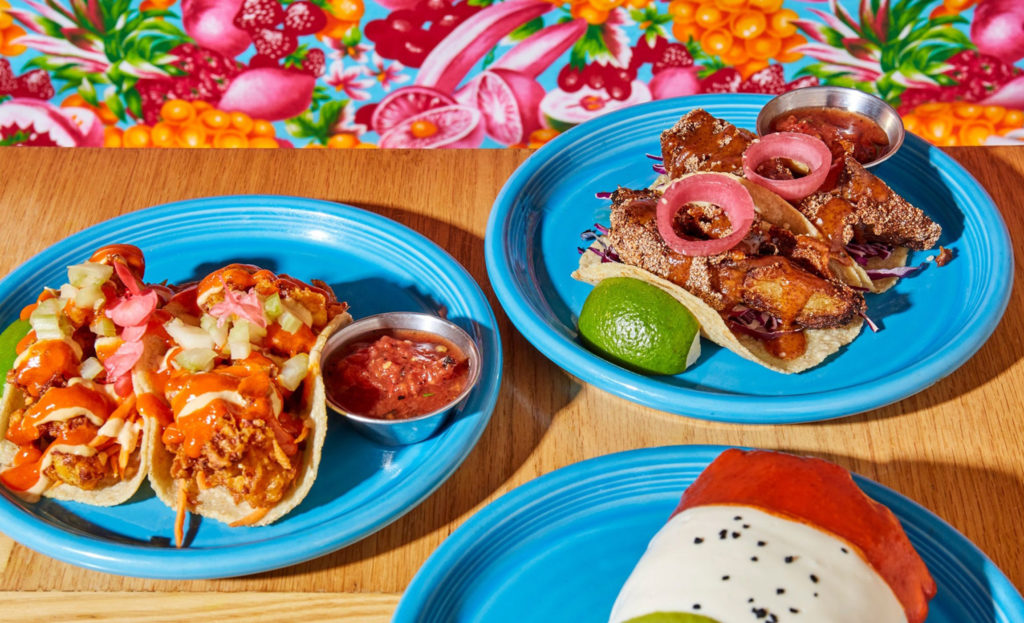 [7] DIRT CANDY
Among a sea of restaurants offering combinations of seafood, steak, plant-based cuisines to suit eaters of every lifestyle, Dirt Candy is among the best vegan restaurants in NYC that offers only vegetable-based cuisine. Holding on to a mission to make vegetables an essential component of your dining experience, the New York Vegan restaurant pushes the creative limits to offer vegetable delicacies. Along with promoting plant-based cuisine, the focus of this vegan restaurant in New York is to create cravings for vegetables like for pizza and chicken wings.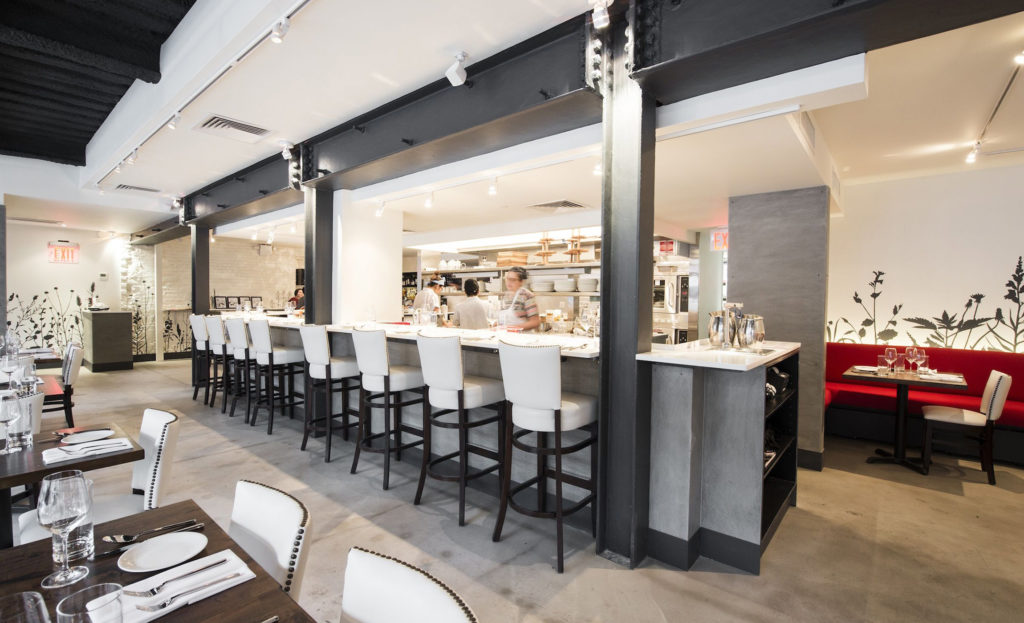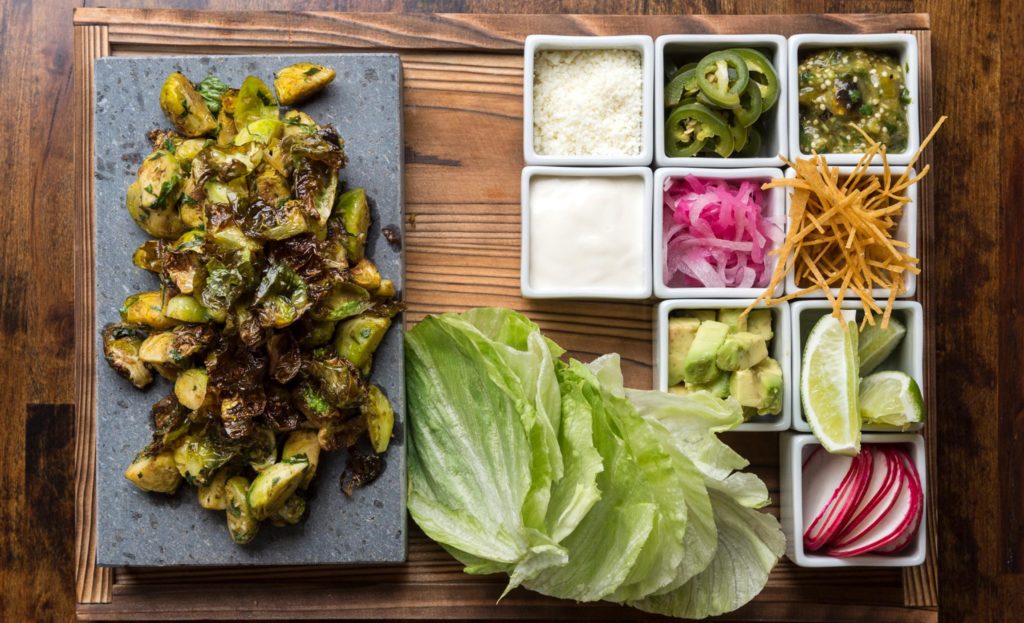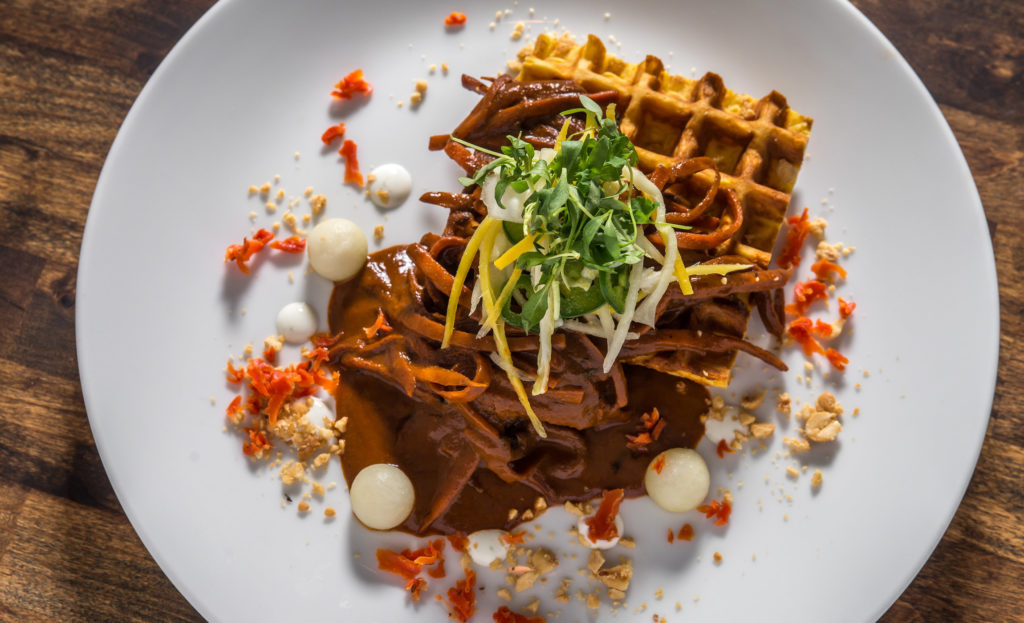 Add to favorites