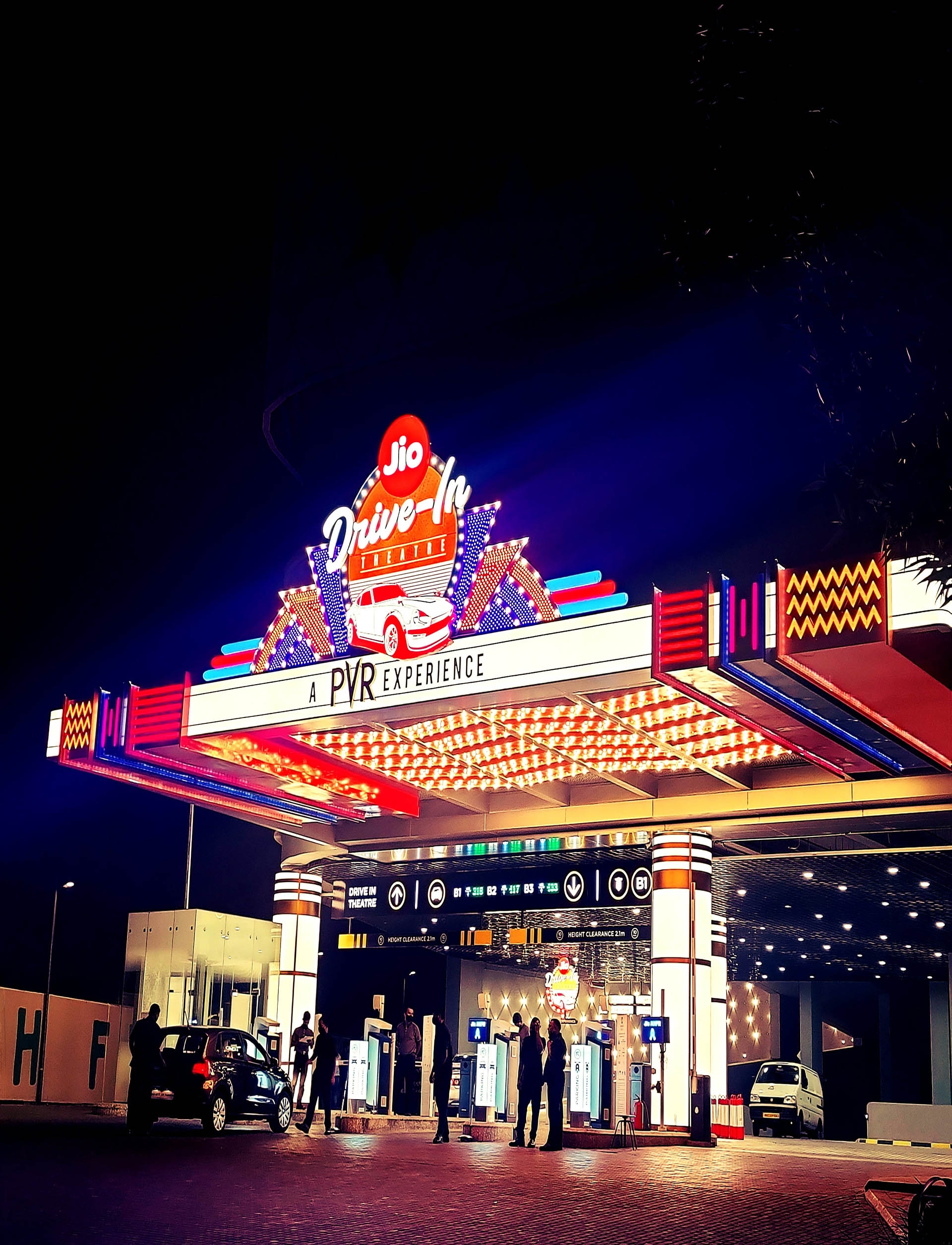 Reliance Industries Ltd. launched an uber-luxury, retail, and entertainment precinct in the heart of Mumbai – Bandra Kurla Complex. The Jio World Drive Mall Mumbai is designed to offer the best, luxury experiences in retail and entertainment to the masses. But of everything, the brand new highlight of the Jio Drive Mall BKC is India's first roof-top, drive-in theatre called Jio Drive-in. Offering a newfangled experience of watching movies on what is claimed to be the largest theatre screen in India, people can do the same from the comfort of their cars. The roof-top Jio Drive-in theatre is powered and will be operated and managed by PVR Cinemas. The sprawling, roof-top, drive-in theatre can seamlessly accommodate 290 cars at the same time. The open-air theatre inaugurated its services to the people on November 5th, 2021 with a screening of the film 'Sooryavanshi'.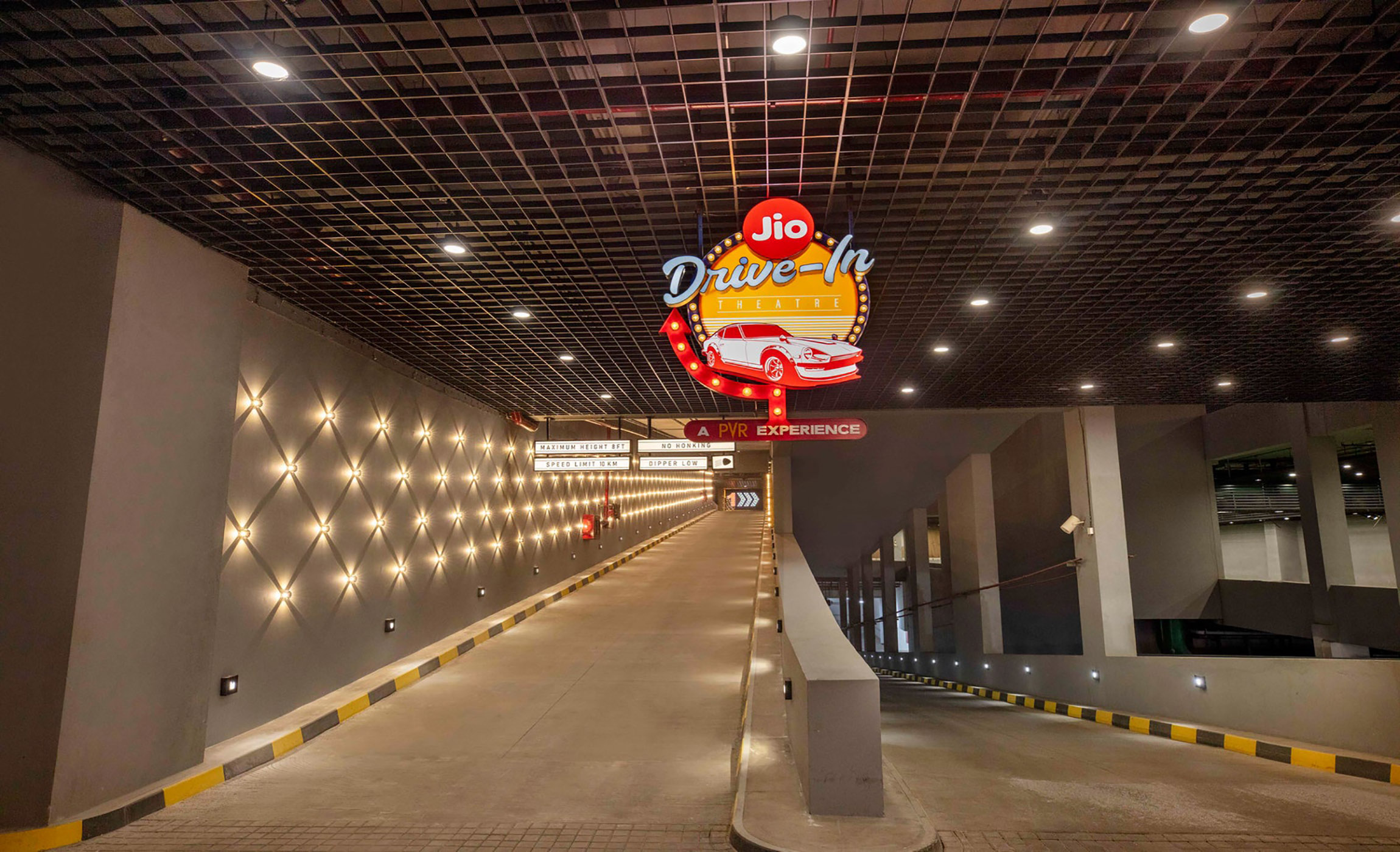 The Jio Drive-in theatre's ticket prices start from INR 1200 and the upper limit on the number of people in the car is capped at 4. Tickets for shows at the roof-top, Jio Drive-in theatre can be booked conveniently from
the BookMyShow application as well the official PVR application. PVR has installed 6 state-of-the-start screens at this multiplex facility. Jio World Drive Mall BKC also has a luxe multiplex called PVR Maison that offers an unparalleled viewing experience. The organization has collaborated with renowned chefs and culinary experts like Ritu Dalmia to create the best selections in fine dining too. For example Nine Dine, a multi-cuisine dining restaurant that offers 9 global cuisines as well as Motodo, a chic, Italian restaurant.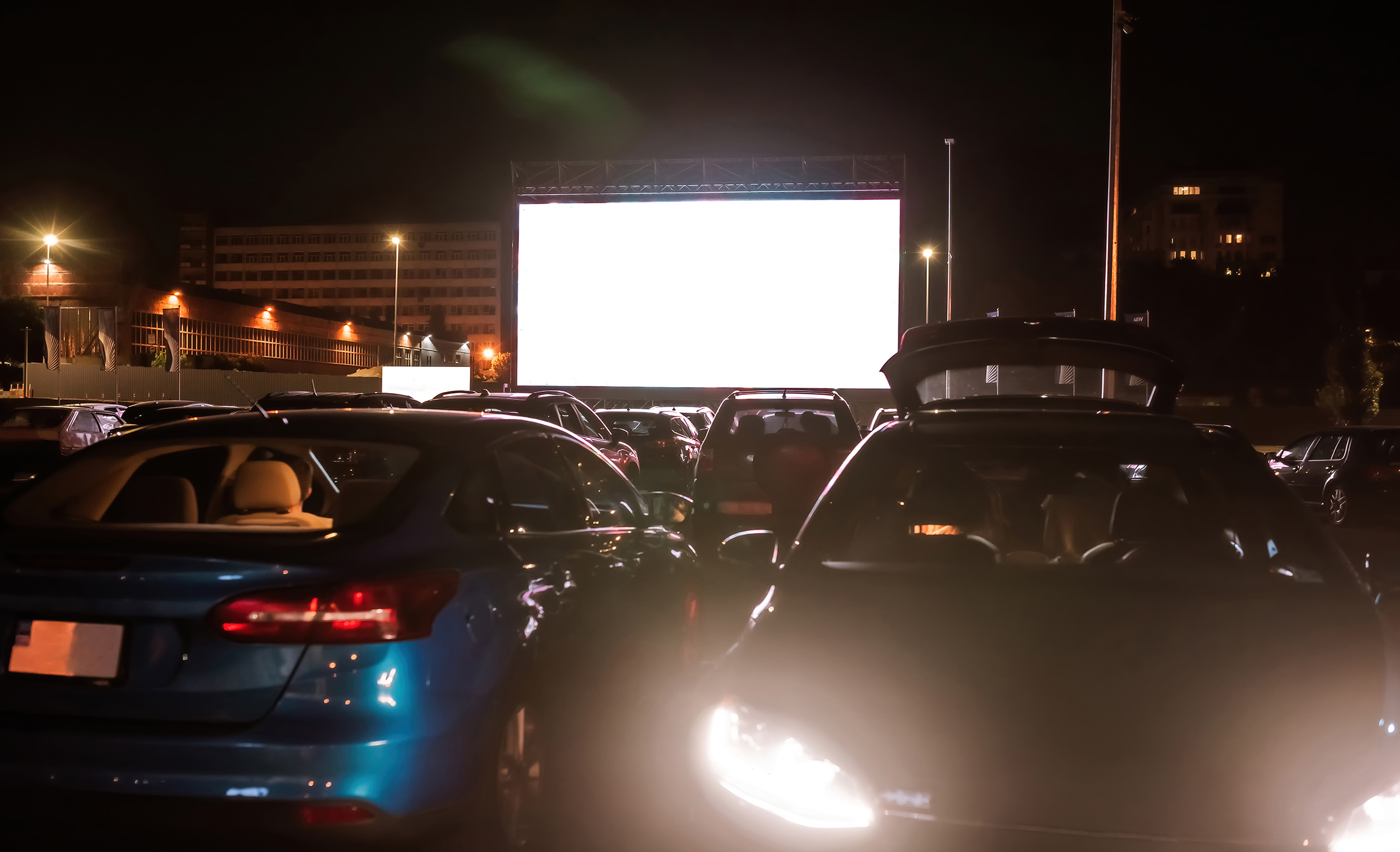 With the Jio Drive-in BKC, open, drive-in theatres are set to make a comeback. The concept of drive-in theatres is not foreign in India. The Jio Drive-in theatre by PVR is built exactly at the spot where Mumbai's first drive-in theatre was built in 1977. In India, drive-in theatres were established in cities like Bengaluru and Gurgaon but they failed to thrive due to various circumstances.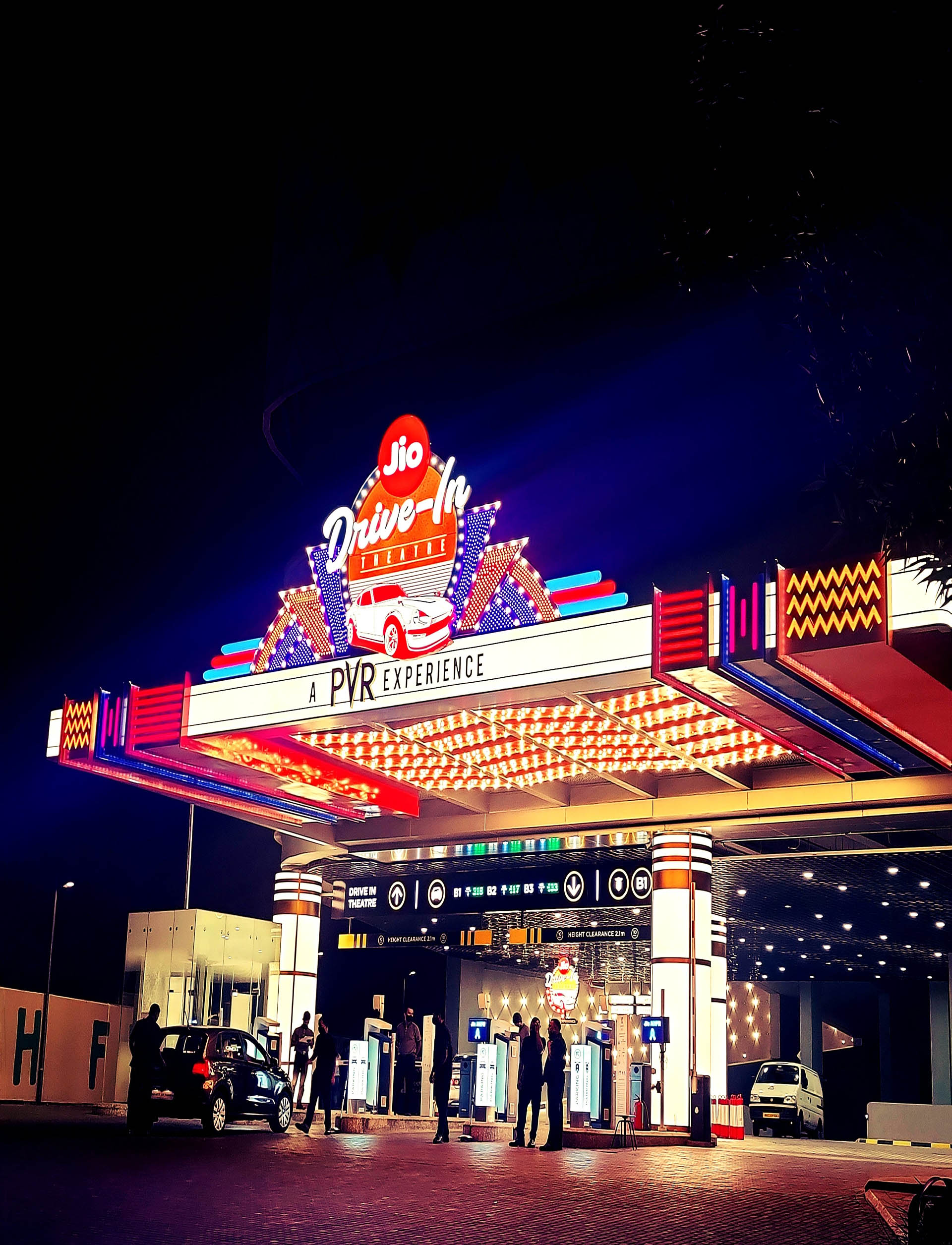 Add to favorites