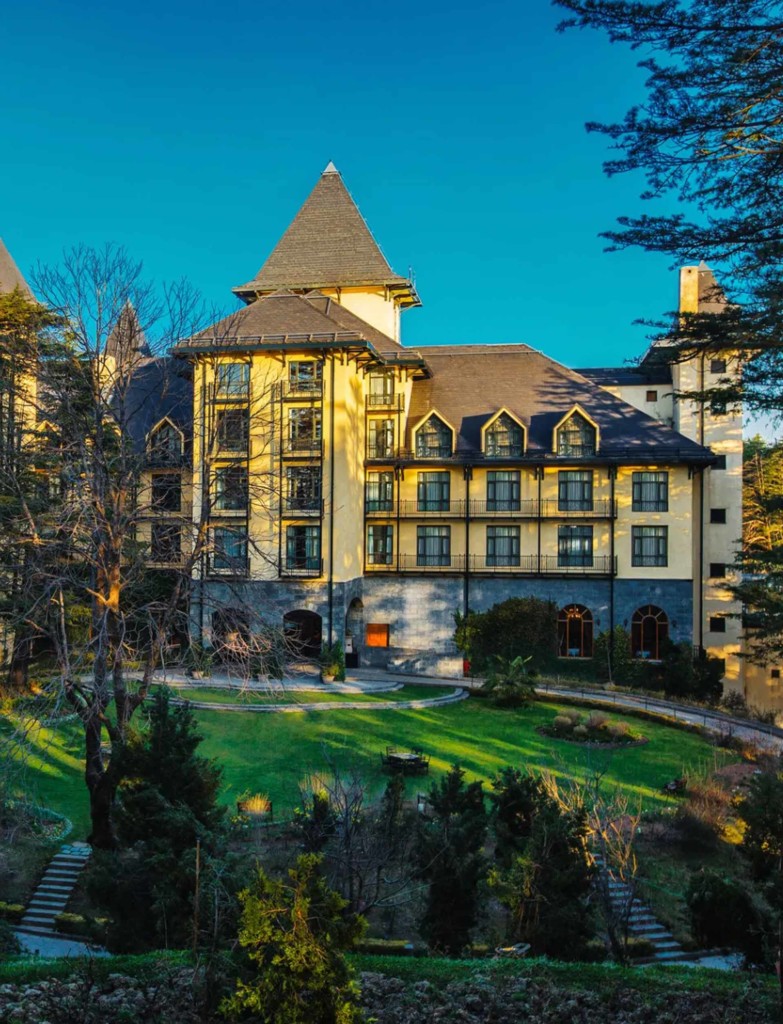 HIDDEN GEMS IN THE HILLS
The leash of our bustling urban lives is wrung tightly around our ankles. Hence the idea of unwinding in the rapture of a picturesque sunset overlooking a quaint villa in the lap of mountaintops is something we long for.
We mark the hotspots to lounge luxuriously for your next stopover in the hills.
1. Moksha Himalaya Spa Resort, Parwanoo
Popular for rejuvenating luxury spas and Ayurvedic treatments, the Moksha Himalaya Resort is nestled in the Shivalik ranges. It offers a 360 degree bird-eye view of the mystifying vale surrounding the property. Apt for a secluded getaway, the property is accessible from Chandigarh, Delhi, Manali, and Shimla.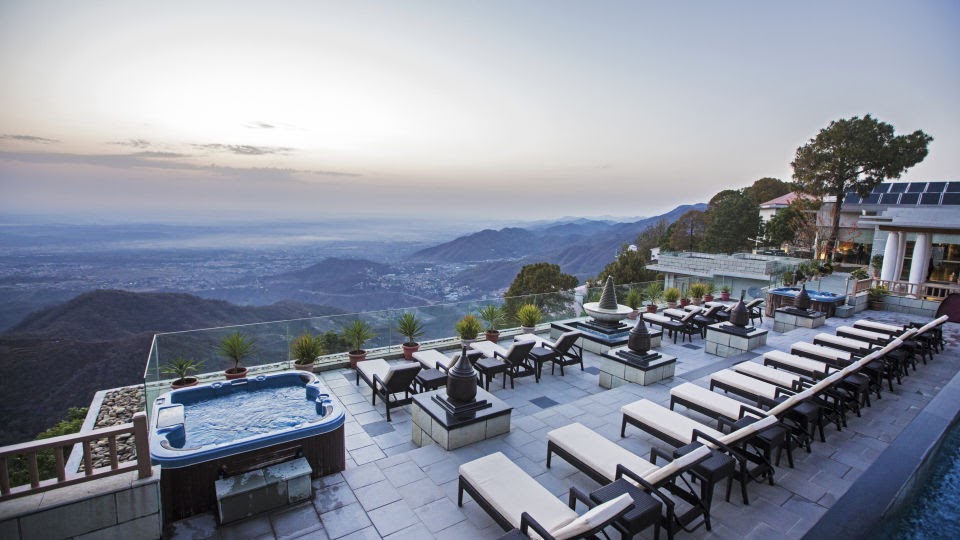 2. The Khyber Himalayan Resort & Spa
Echoing the rich architectural legacy of Kashmir, The Khyber Himalayan Resort is perched on the forested slopes amid the ranges of Mount Affarwat. The property offers mystical panoramic views of the snow-capped ranges and deafening valleys. The destination makes a perfect luxury getaway in the snow-capped hills.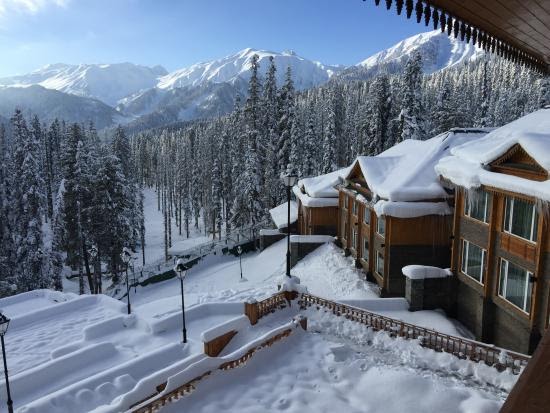 3. The Oberoi Cecil, Shimla
One of the oldest luxury stays in Shimla includes The Oberoi Cecil. Inspired strikingly from ancient British colonial architecture, The Oberoi Cecil is situated on a hushed side of Mall Road. The quaint town boasts magnificent British architecture at various spots.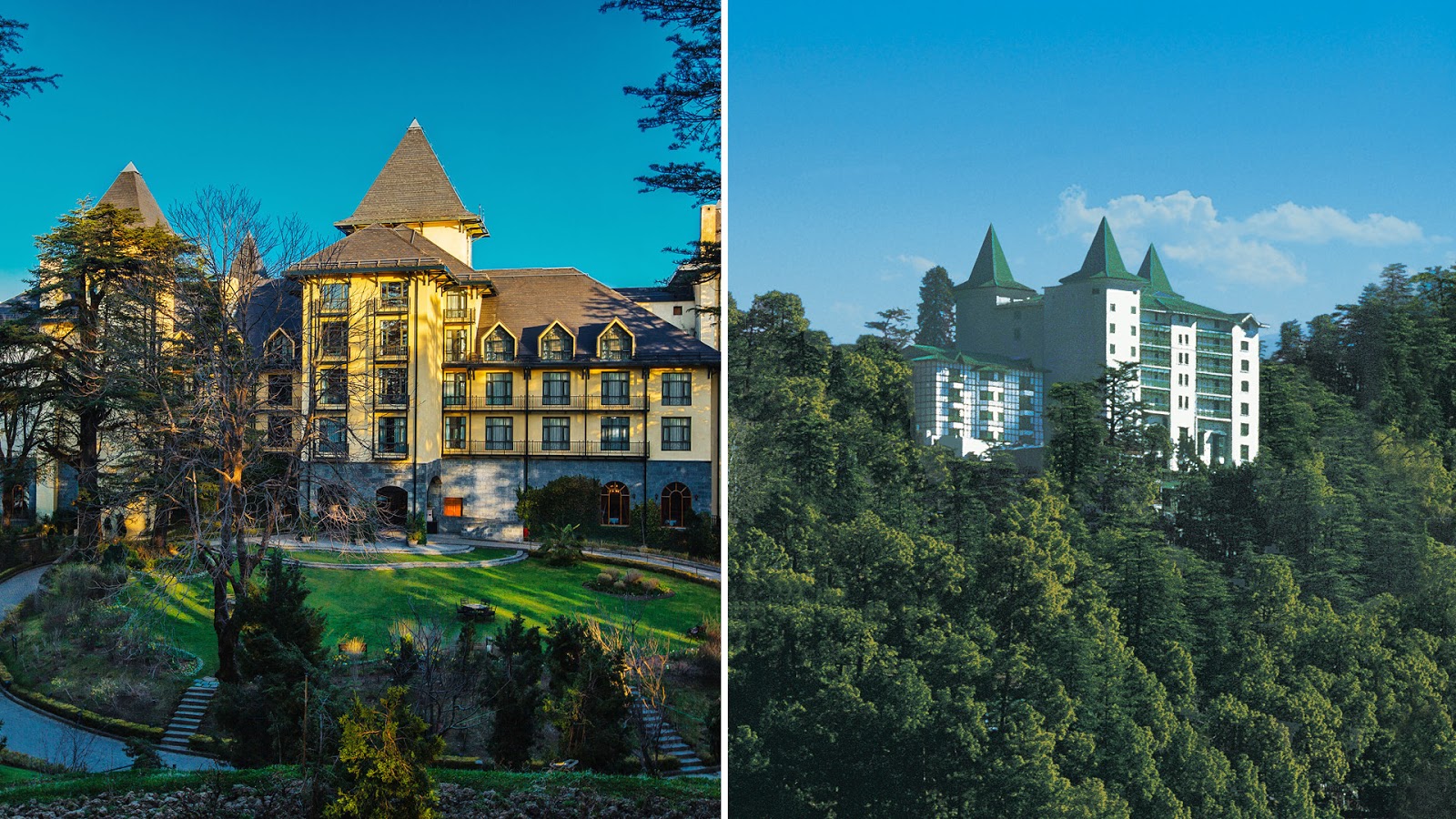 4. Ananda in Himalayas, Rishikesh
Ensconced at the foothills of Himalayas, close to Rishikesh, Ananda is a luxury destination spa. The property overlooks the river Ganga. It is an ultimate getaway for an invigorating rejuvenation of the mind and the soul.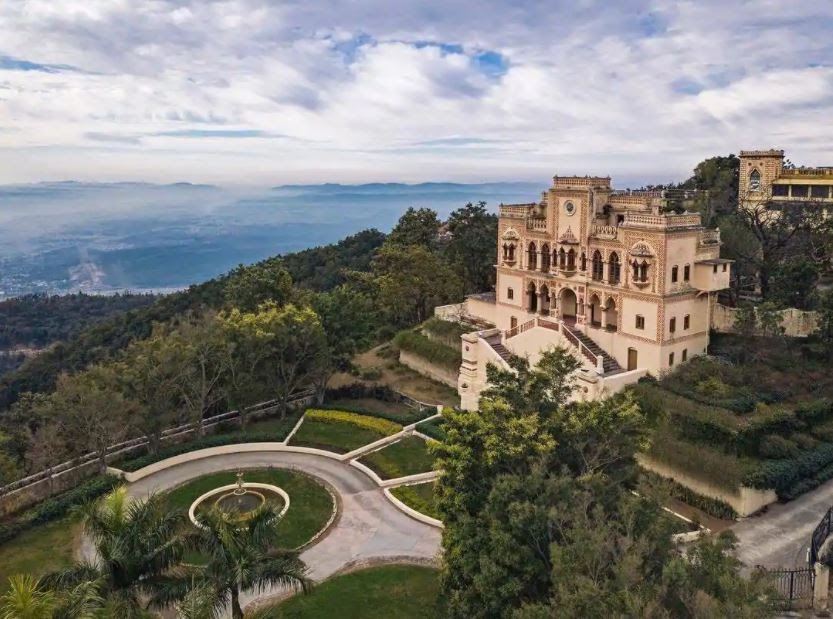 Add to favorites