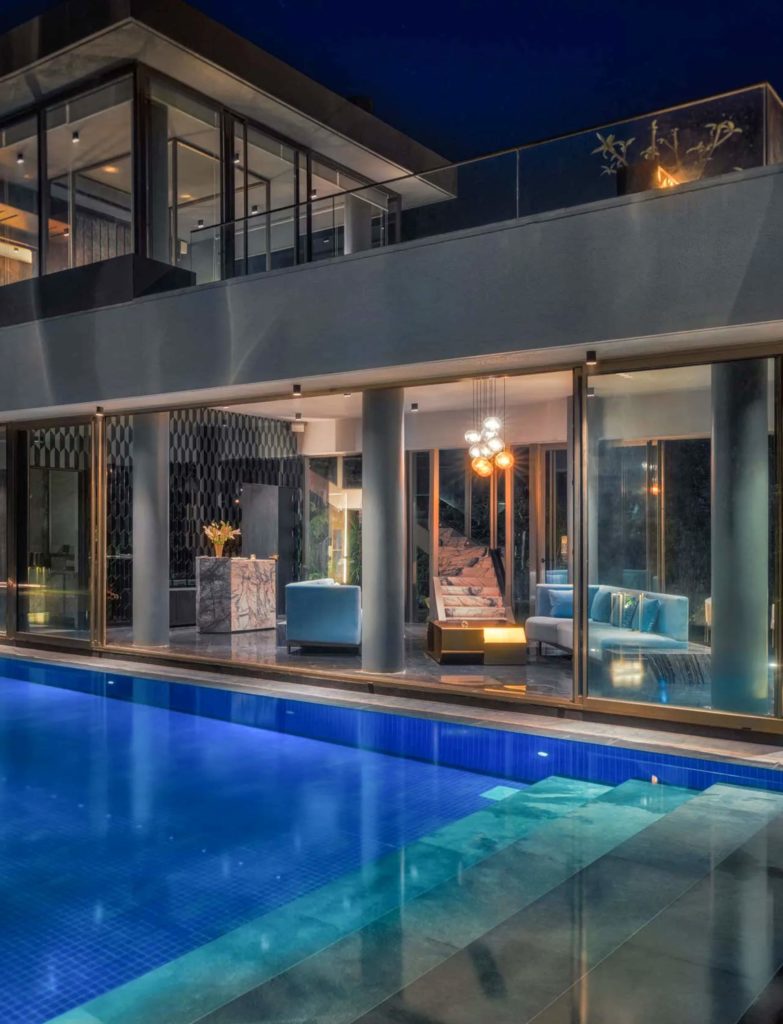 HOW IT LOOKS TO SOJOURN AT THE SWANKIEST AIRBNBS IN INDIA
It is more than a quaint homestay. Airbnbs, with their home accommodations turned into make-shift sojourns, make an ultimate pick for travelers who crave more than workaday hotel stays. Although it is popularized for its affordable and pleasingly aesthetic stay experiences provided by genial hosts, there are a few lavish stays ensconced in the hilly belts of Himachal Pradesh or pristine beaches of Goa. To gauge the luxurious essence of these Airbnb stays, we trace our top picks for a splendid getaway.
1. Summertime–A Luxury Hideaway (Goa)
Overlooking open paddy fields and a lush tropical garden, Summertime is an epitome of a luxurious retreat to the beach haven. Located almost at an earshot distance from hotspots like Calangute and Candolim beaches in Goa, the property is perched right on a hilltop. The property boasts an infinity pool overlooking a lush tropical garden and a valley. among numerous other amenities. The property has won Asia's Most Romantic Boutique Retreat from World Boutique Hotel Awards in London (WBH).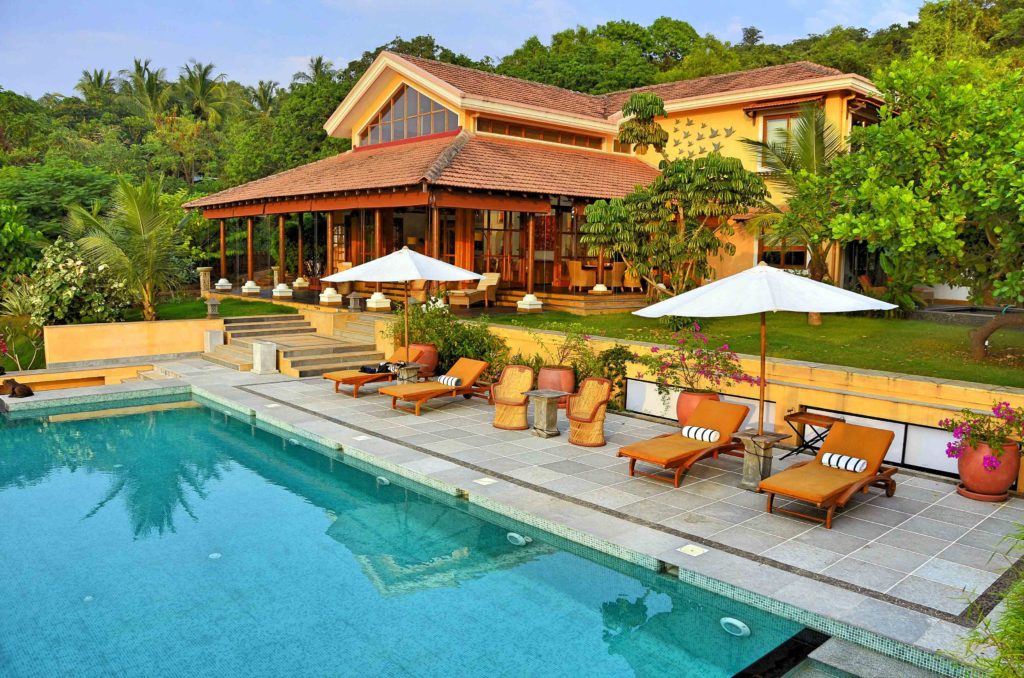 2. Mawi Infinitty Villa (Lonavala, Maharashtra)
A quick getaway near Mumbai, Lonavala is frequented by locals and tourists alike. You may have a brisk ride up the mountain ranges while reaching the scenic town, but fancy staying in a property overlooking the magnificent landscape of the hills crowned with lush forests and Pawna Lake. Mawi Infinitty Villa is truly a luxurious getaway nestled on the verdant hily terrain of Lonavala. The mountain range is home to the famous Tung Fort, which overlooks the Pawna Lake.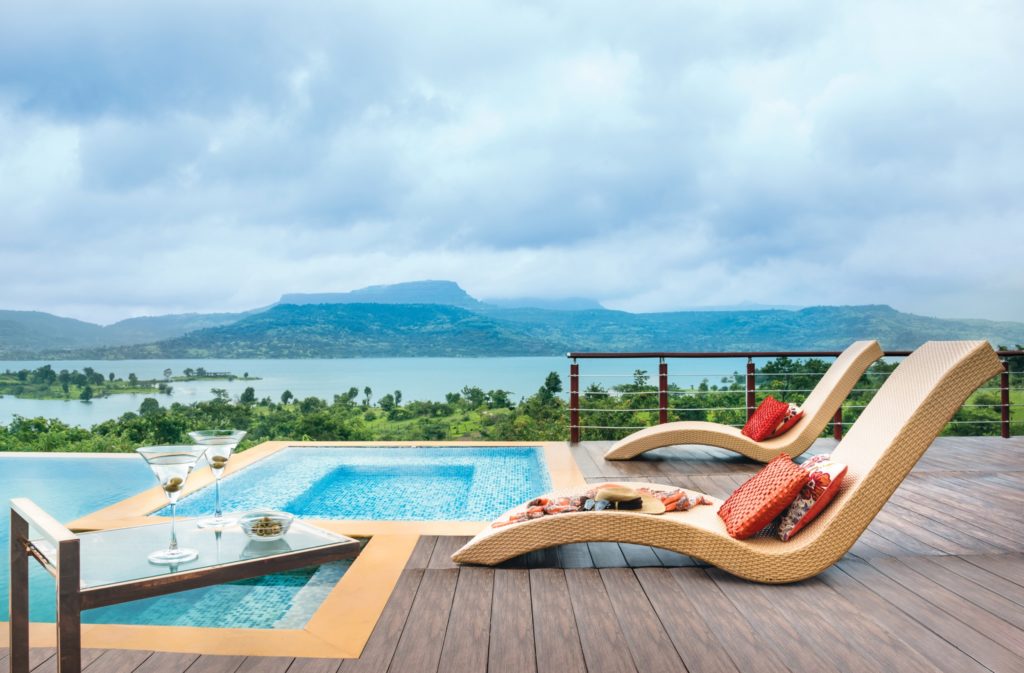 3. Glass House 91 (Alibag, Maharashtra)
Breaking the Balinese way of life that is embedded in the regional aura of Alibaug, Glass House 91 is a swish Airbnb stay situated minutes from Mandwa Jetty. The grayscale pattern infused with geometrical patterns, tones inspired by the natural forces barging in through the glass walls, futuristic music system and lighting transforms the property into an art to behold. The property houses three bedrooms and a master bedroom with a built-in private deck.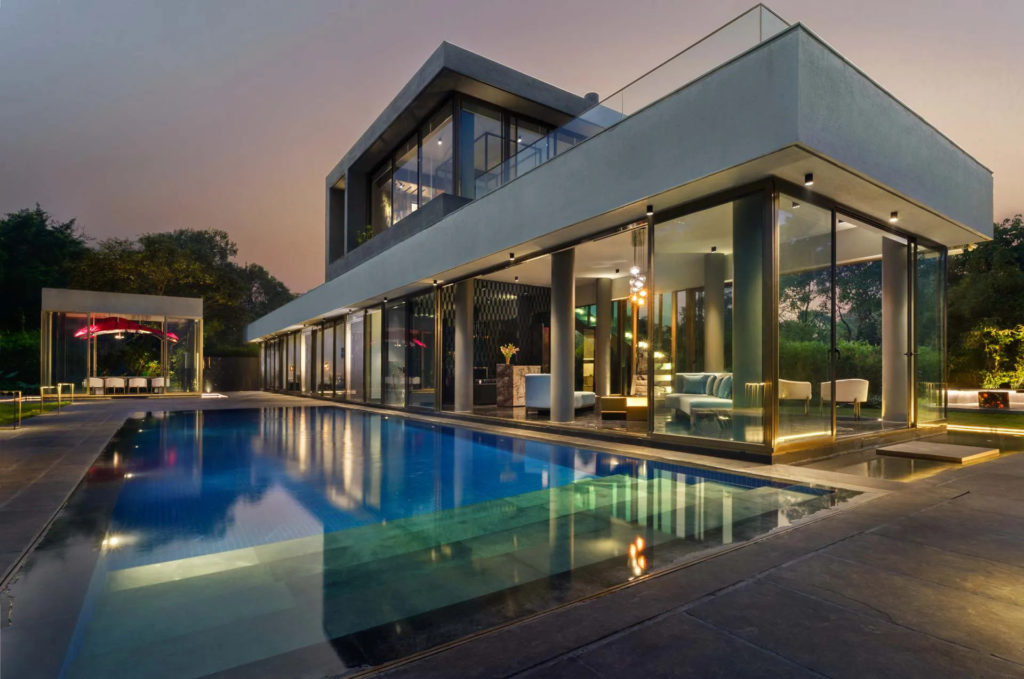 4. Dwarika Residency (Shimla)
Coddled in the lap of snow-capped mountainous terrain, Dwarika Residency is a luxurious escape in nature. The property is situated in Shelapani amid lush forest reserves. Inspired softly by the colonial architectural style, the stay houses four bedrooms that provide a scenic view of the valleys.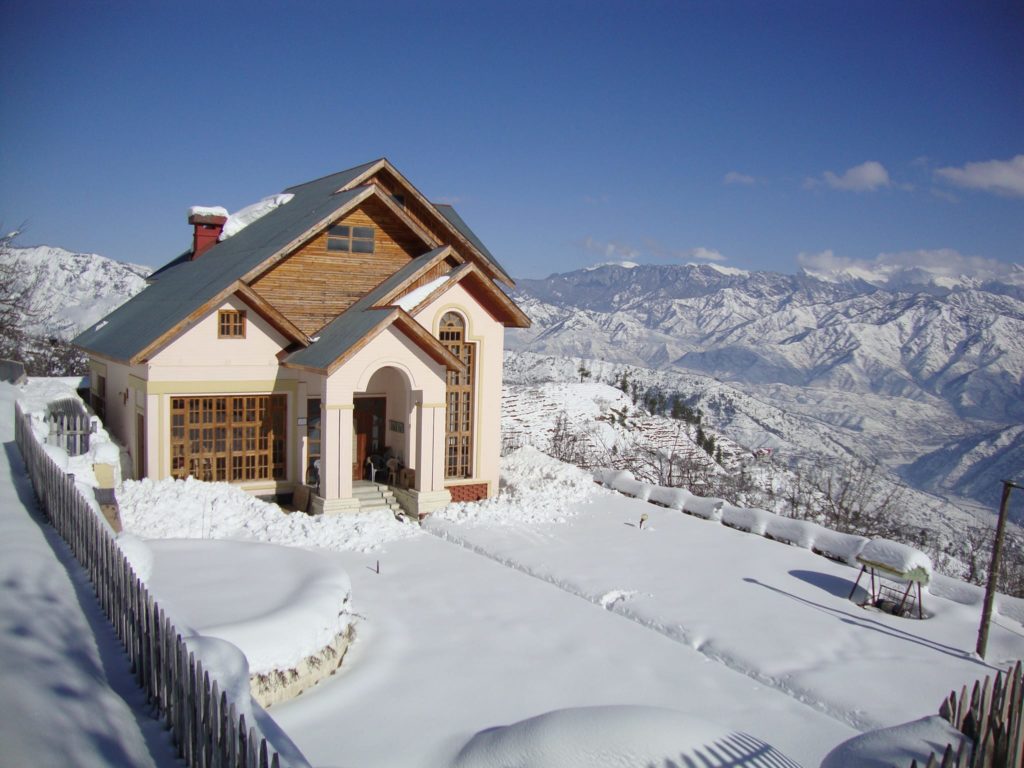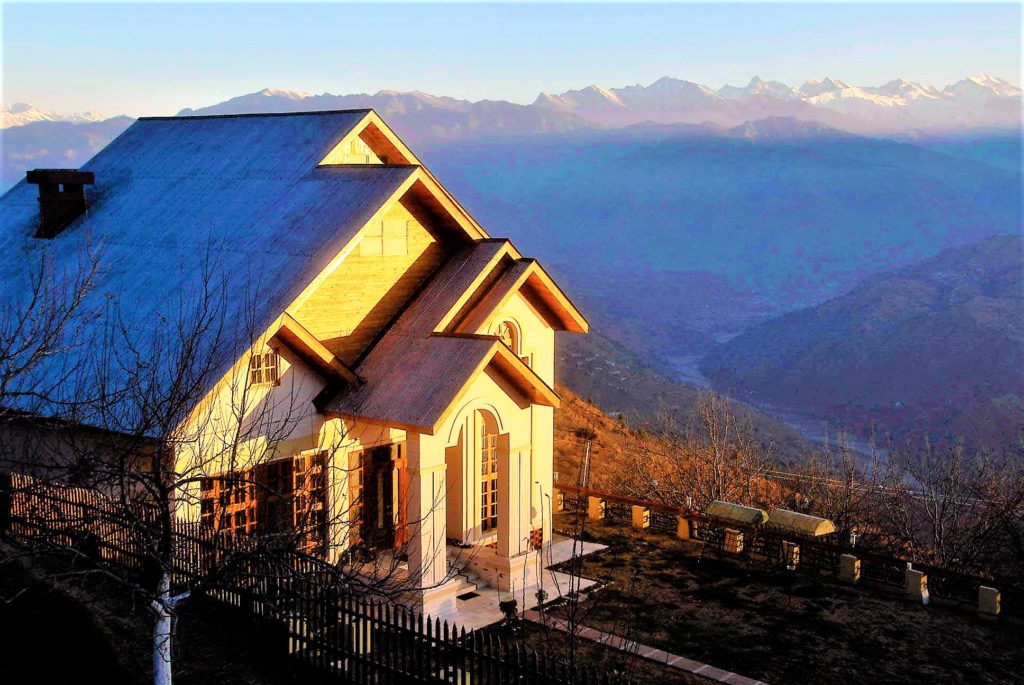 5. Taara House Luxury Cottage (Manali)
Perched at a height of 6600 feet, Taara House is situated in the picturesque hill station of Manali. Backed by lush pine forests, the property faces the spectacular Himalayas. Finished with contemporary interiors, the property features traditional Himachali vibe in the form of Bukhari. The property is in proximity to the famous Hadimba Temple. The glass roof and walls are mediums to a surreally star-lit canopy at night and magnificent Himalayan ranges.