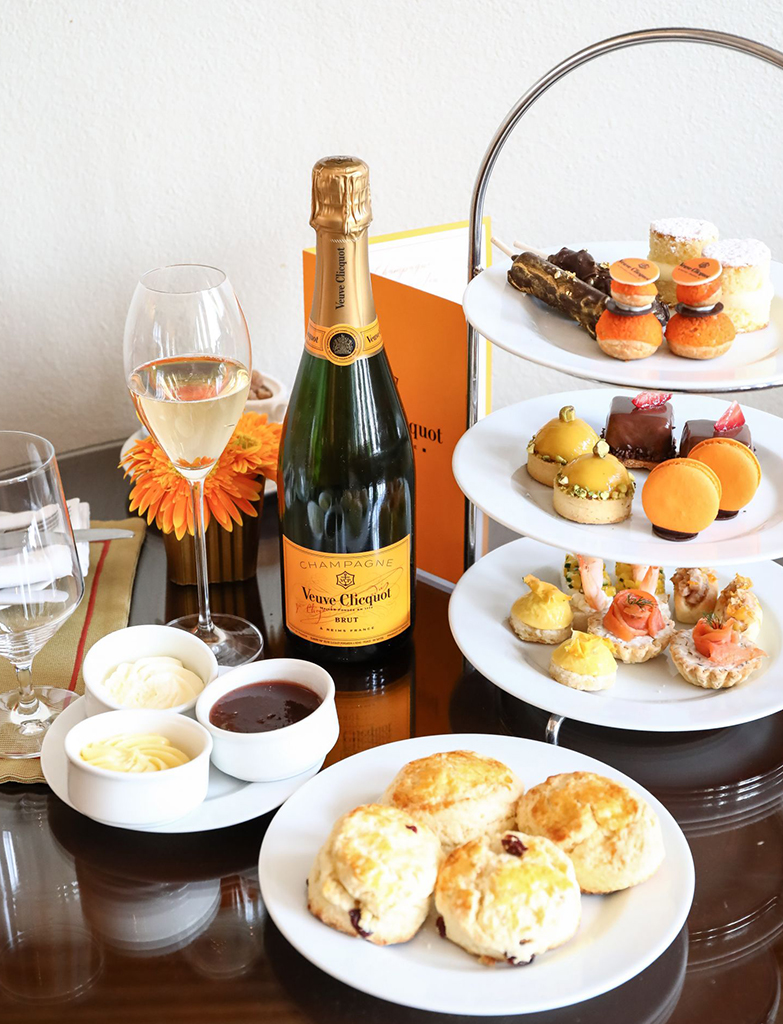 From afternoon tea to high tea, You must have had the opportunity to experience all these prestigious tea experiences in several revered hotels across the globe, but how about elevating your high-tea experience with a glass of champagne?! Sofitel Angkor Golf & Spa Resort in Siemp, Cambodia has recently launched its Champagne High Tea in Siem Reap, Cambodia, adding to its already impressive list of luxury experiences.
The Champagne High Tea experience at Sofitel Angkor combines two of life's greatest pleasures: champagne and high tea. The experience takes place at the hotel's Explorer's Terrace, a serene and elegant space perfect for indulging in the finer things in life. The launch of the Champagne High Tea experience at Sofitel Angkor is a testament to the hotel's dedication to providing the ultimate luxury experience for its guests.
From the exquisite food to the impeccable service and stunning ambience, this indulgent experience will leave a lasting impression. It should be on every traveller's list the next time they visit Siem Reap. So, Epoque or Blanc, pick your favourite glass of Champagne and indulge in the finer things in life by experiencing the height of luxury at Sofitel Angkor in Siem, Cambodia.
SOFITEL ANGKOR, CAMBODIA
The luxurious Sofitel Angkor Golf & Spa Resort at Siem Reap, Cambodia has been a favourite amongst several elite travellers, golf enthusiasts and luxury connoisseurs for years, and this new addition is set to elevate its reputation even further. In this article, we take a closer look at this indulgent experience at this prestigious hotel and why it should be on every traveller's list the next time they visit Siem Reap, Cambodia.
A LUXURIOUS HIGH TEA TIME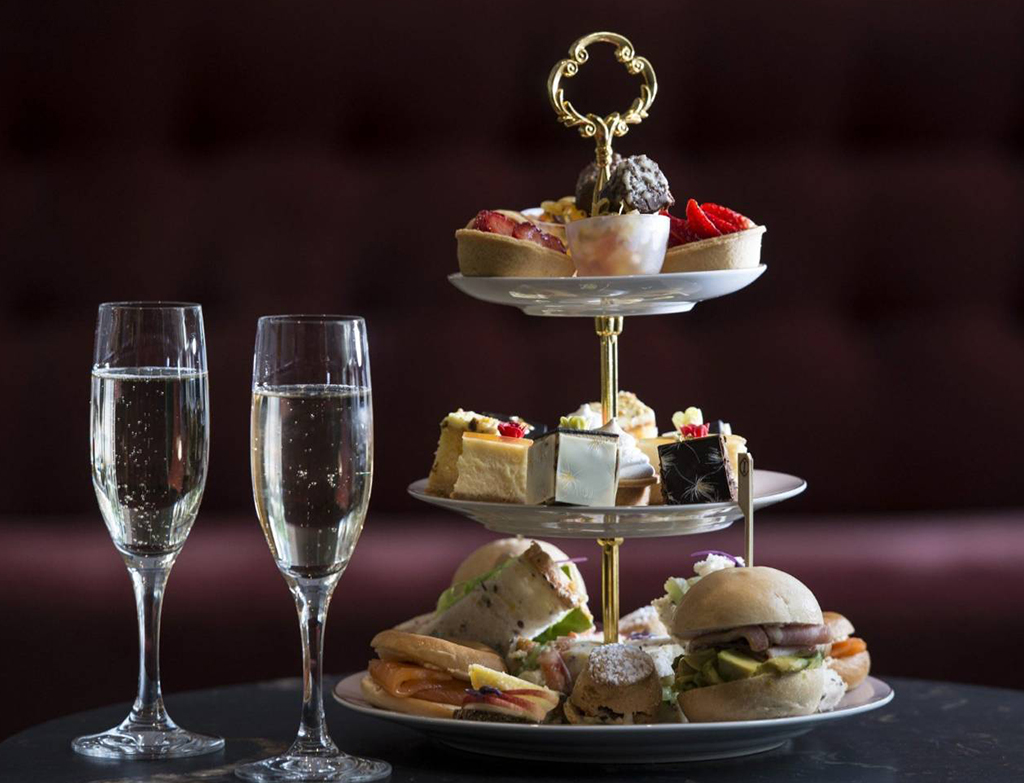 Guests are greeted with a glass of Moët & Chandon Champagne on arrival, setting the tone for a luxurious afternoon. The selection of teas is extensive, and guests can choose from a range of classic and exotic blends, including Darjeeling, Earl Grey, and Jasmine Green Tea. The tea is served in elegant porcelain cups, adding to the sophistication of the event
The food served here is nothing short of tantalising. with an amazing assortment of tender finger sandwiches, delicious scones and the most decadent desserts to offer. Classic or contemporary? Take your pick from the offered sandwiches made with roast beef, salmon , cream cheese and other flavorful herbs and flavours/condiments. On the sweeter side, the scones are warm and are served with tasty jam and clotted cream, while the other sweet treats include petit fours, eclairs and some yummy macarons of course! The price of the Champagne High Tea experience is $59 plus per person. If you are looking to add an extra tinge of luxury to your Champagne High Tea experience, Sofitel Angkor also offers an array of add-ons. Feel free to upgrade your standard champagne to a regal one by opting for a bottle of Ruinart Blanc de Blancs or indulge in a luxurious glass of Perrier-Jouët Belle Epoque.
AN EXPERIENCE LIKE NO OTHER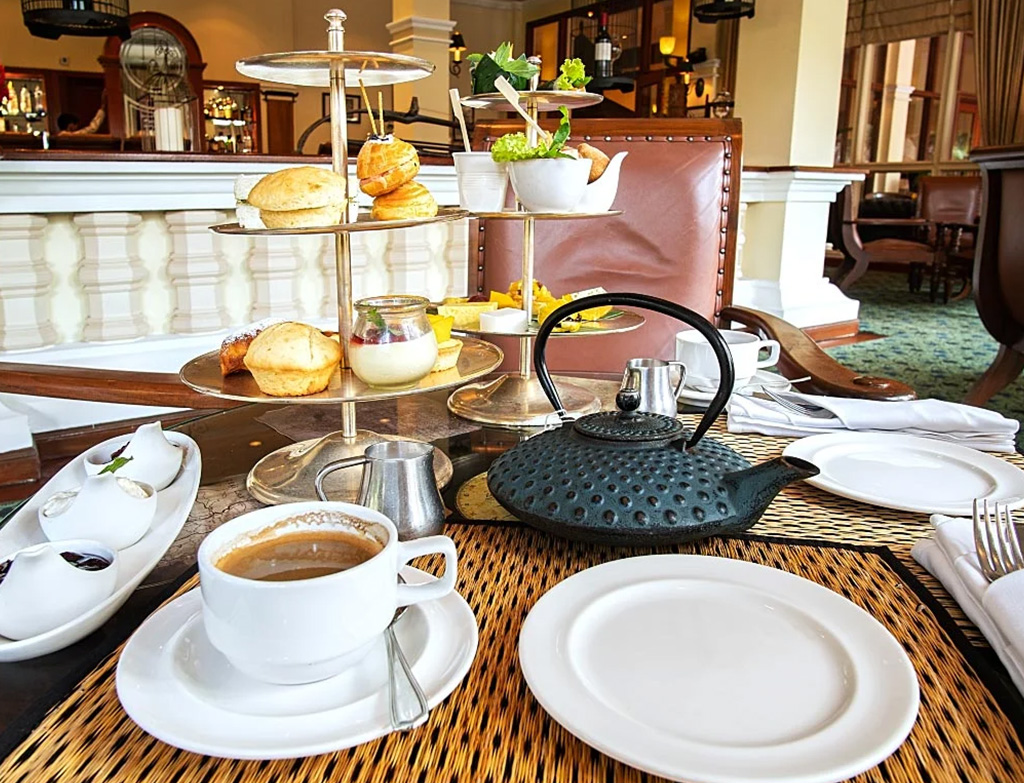 The Champagne High Tea at Sofitel Angkor is an unforgettable experience like no other; it's a fabulous occurrence to indulge in culinary luxury and immerse yourselves in the elegant atmosphere of one of the chicest hotels in Cambodia. The service here is exemplary with a welcoming staff, catering to your every food fantasies and offering a truly elite tea-time or shall we say champagne time for you.


Add to favorites