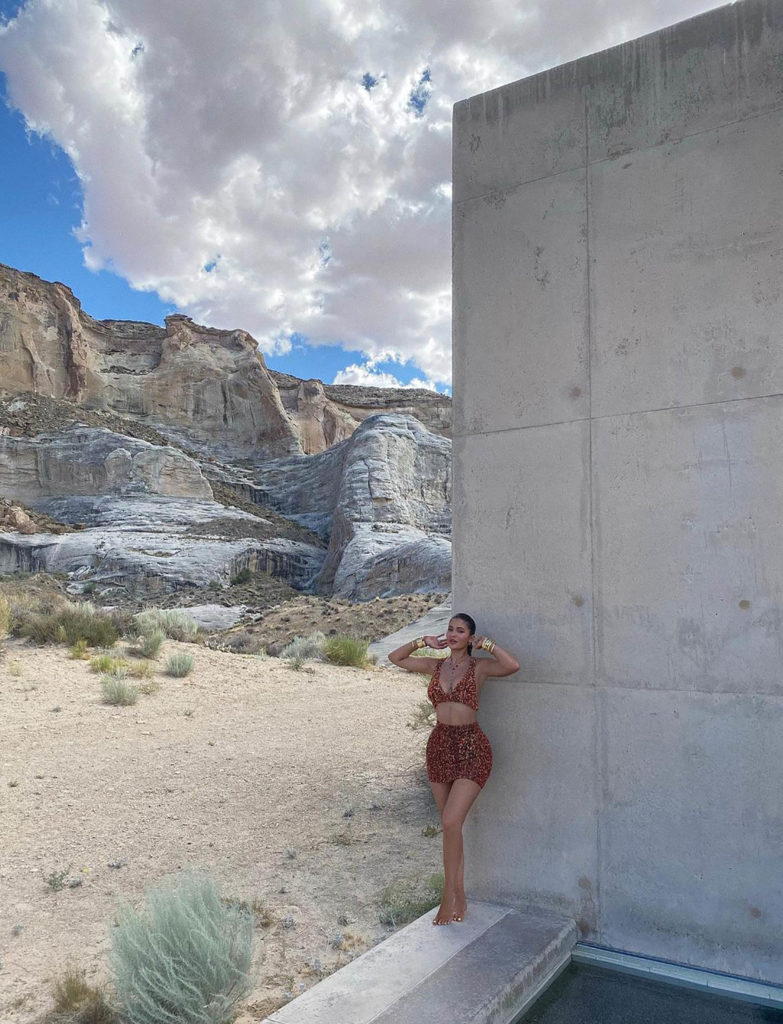 Source: Instagram
Wonder where is the secluded and stunning sand dunes-ridden backdrop seen in the Instagram posts of a host of celebrities? The remote, desert resort where the likes of Kylie Jenner, Hailey & Justin Beiber, Emily Rajatowski, and Kendall Jenner have been holidaying is none other than the ultra-luxury Amangiri in Utah.
Source: Instagram
The resort is located in the Colorado plateau that features rocky landscapes replete with imposing canyons, rock formations, ridges, dried shrubbery, etc. The dramatic setting of the sprawling 600-acre property and the isolated location has made the stay a Hollywood holiday hotspot!
Source: Instagram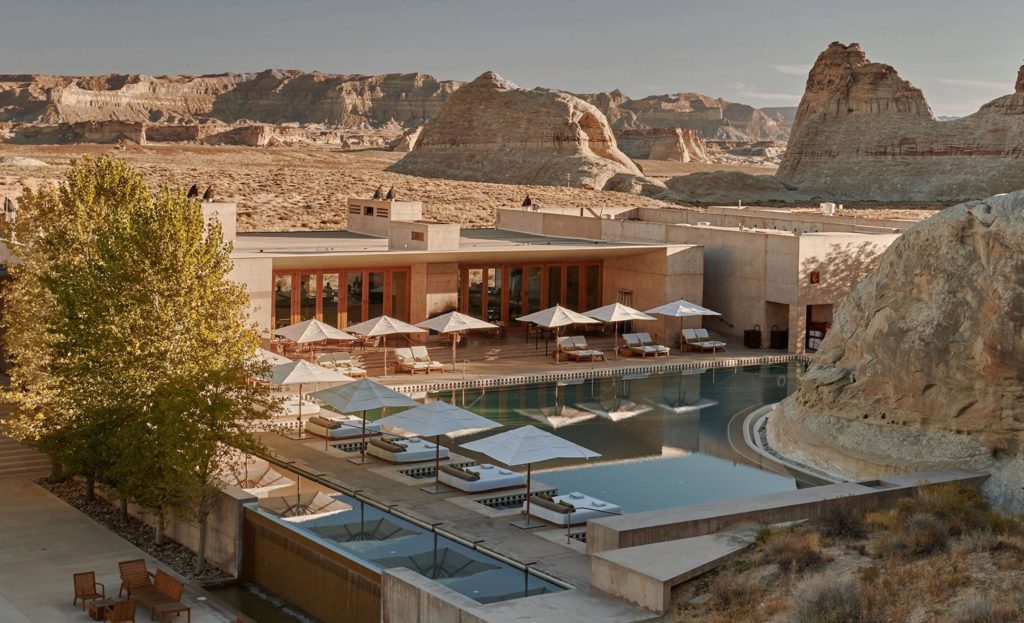 Source: Amangiri
The state-of-the-art amenities, spa facilities, crisp-white recliners, and sprawling suites doubling up as a gateway to the picturesque horizon of Canyon Point in Utah are everything needed for a swish, private vacation. The highlight of this luxury stay is its ability to ebb with the surroundings. The raw concrete facade, sandstone, and neutral color scheme smoothly align with the untouched, red-rock backdrop. The minimalist yet swish decor complements the uninhabited, rugged surroundings brimming with wild shrubs and towering canyons.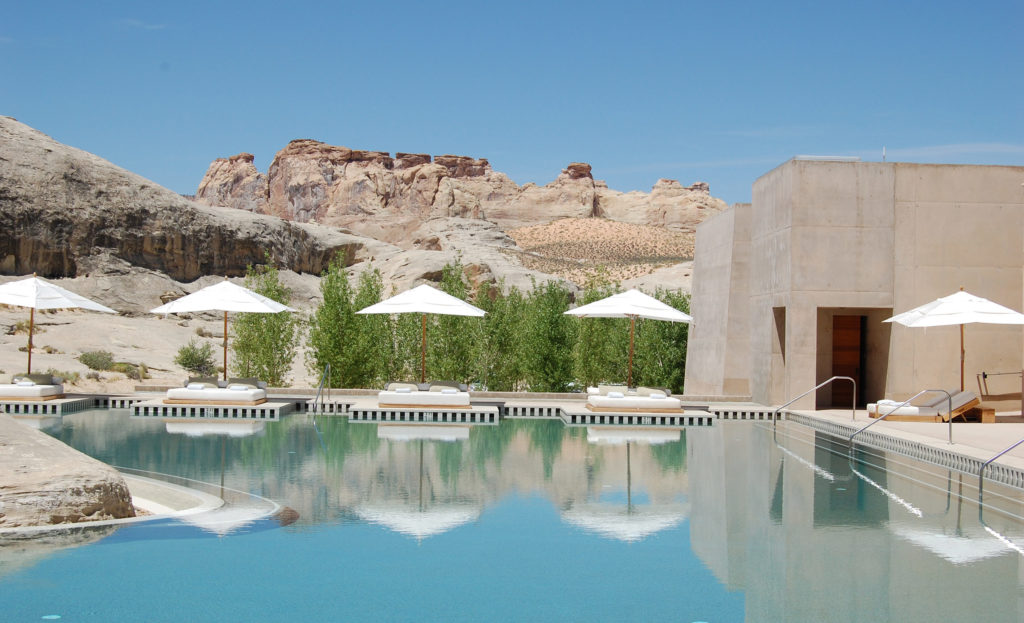 Source: Amangiri
LOCATION & GETTING THERE
Amangiri is ensconced deep into the wilderness of the canyons in Utah. The resort is situated in the region which is also known as the Four Corners, i.e, where the four states meet – Colorado, New Mexico, Arizona, and Utah. It is merely a 20-minute drive from the Glen Canyon Dam that is situated at one end of Lake Powell. The suites overlook Studhorse Mesa and Grand Staircase Escalante National Monument and the Antelope Canyon.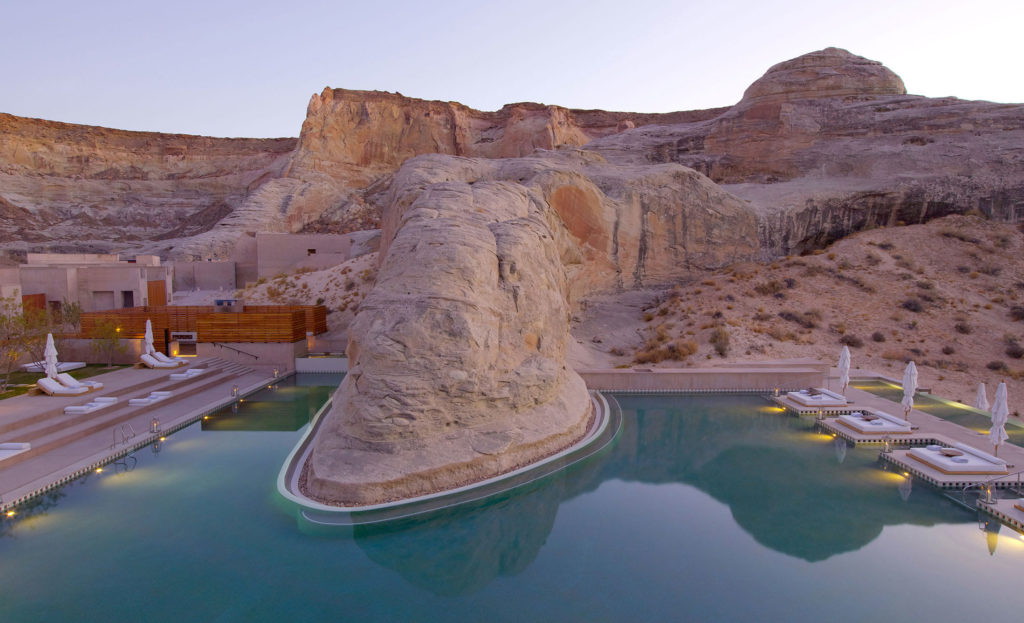 Source: Amangiri
The nearest airport is the Page Municipal Airport, Arizona that serves direct private jets. The airport is a 25-minute drive away from Amangiri. The resort is accessible by commercial flights, private jets, helicopters, and even a car ride.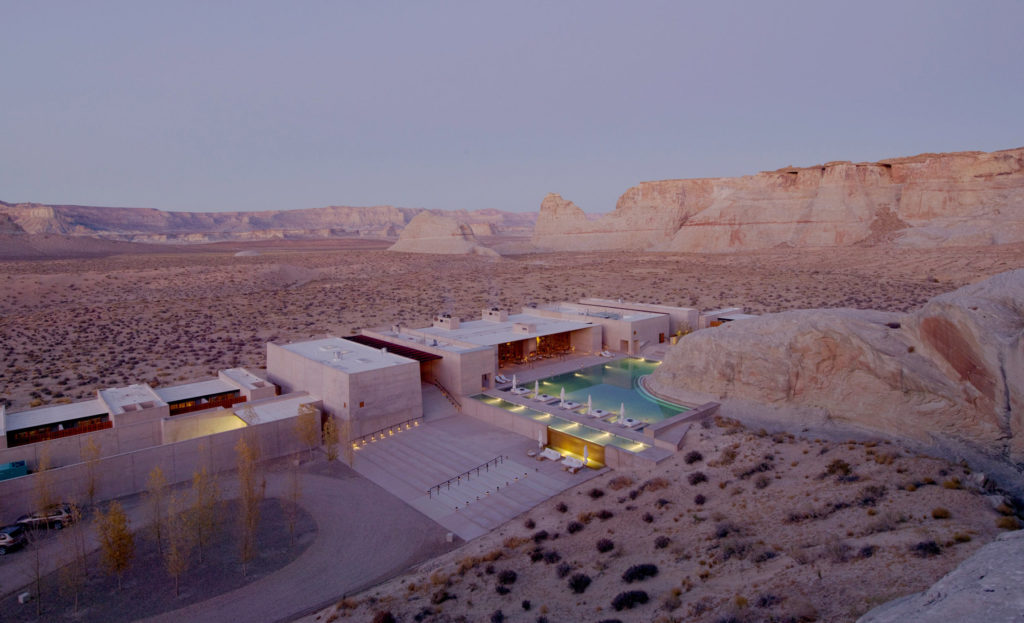 Source: Amangiri
FOOD AND DINING
The resort is connected to Utah's Native American roots and the same is reflected in the cuisines and activities offered by the resort. One can go canyon-explorations, learn more about the Navajo culture and other tribes of the region. The resort also offers many other options in Southwest American cuisine.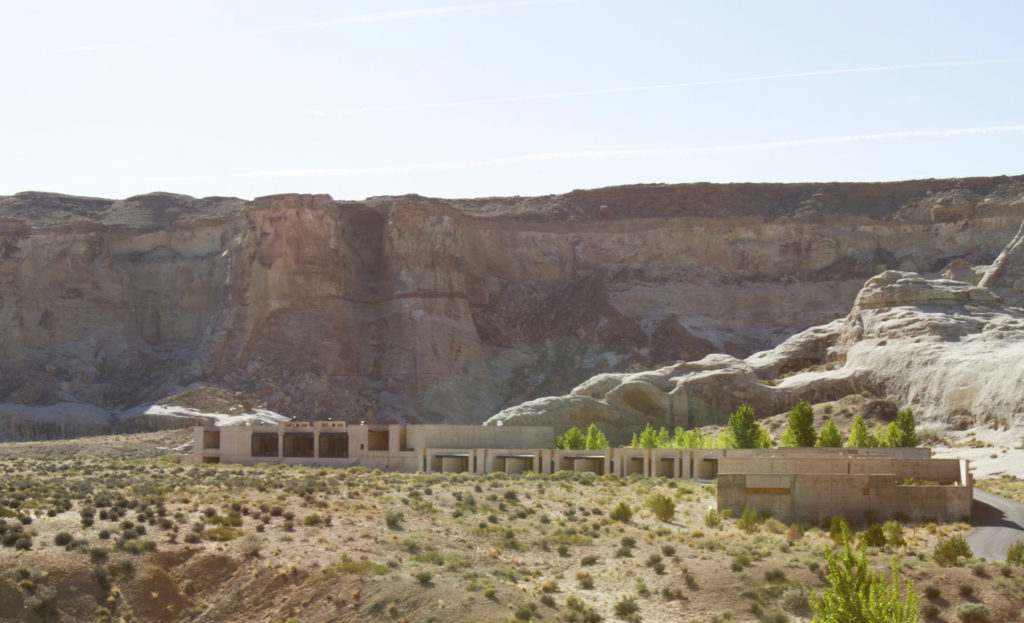 Source: Amangiri
ACTIVITIES
Creating a one-of-a-kind, luxury stay experience, Amangiri offers a horde of other activities including via ferrets, kayaking, surfing, horseback riding, rock climbing, hot air balloon, canyon explorations, and helicopter rides. Apart from a thrill-filled via ferret adventure, the luxury resort has an impressive spa facility that features sweeping views of the landscape.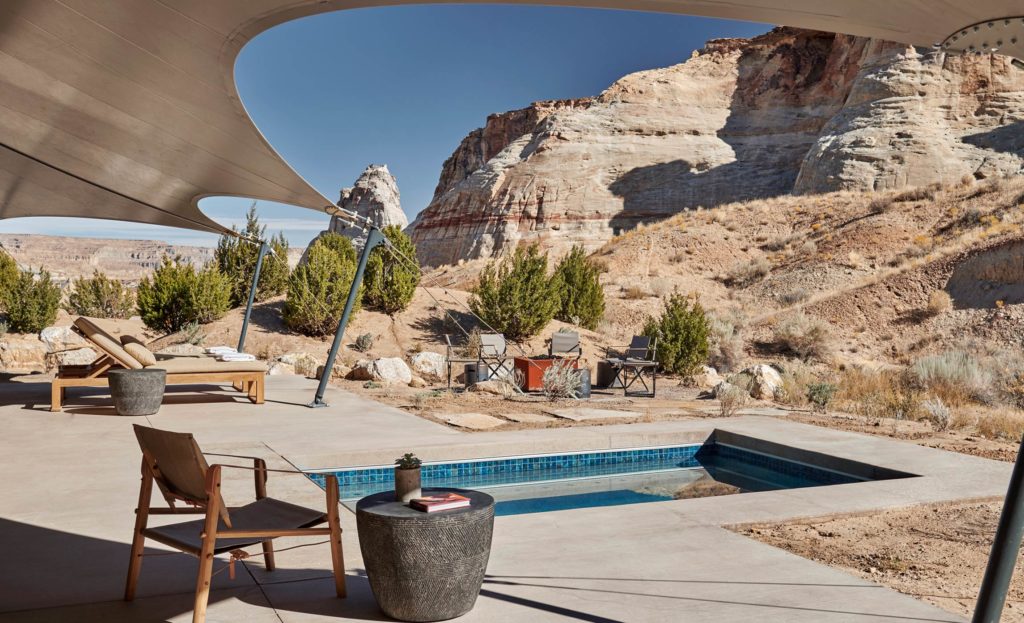 Source: Amangiri
BOOKING
The approximate cost of staying at this property ranges between USD 5000 and USD 7300. One can click on this link to book a stay at Amangiri.




Add to favorites