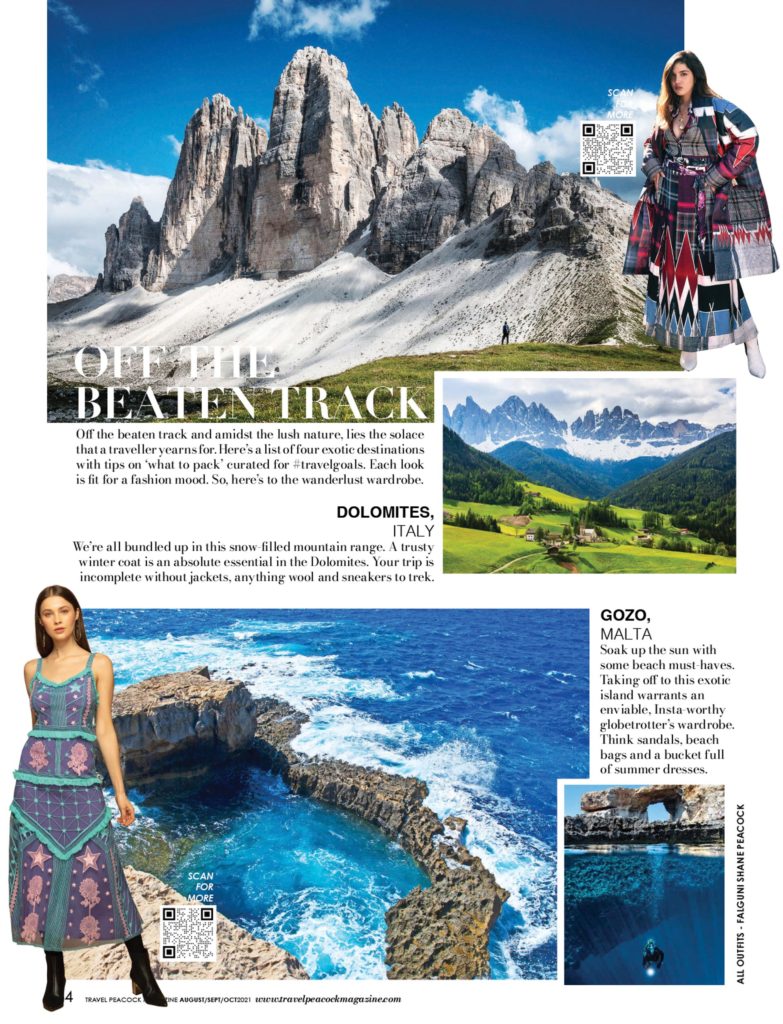 Off the beaten track and amidst the lush nature, lies the solace that a traveller yearns for. Here's a list of four exotic destinations with tips on 'what to pack' curated for #travelgoals. Each look is fit for a fashion mood. So, here's to the wanderlust wardrobe.
[1] Dolomites, Italy –
We're all bundled up in this snow-filled mountain range. A trusty winter coat is an absolute essential in the Dolomites. Your trip is incomplete without jackets, anything wool and sneakers to trek.
[2] Gozo, Malta –
Soak up the sun with some beach must-haves. Taking off to this exotic island warrants an enviable, Insta-worthy globetrotter's wardrobe. Think sandals, beach bags and a bucket full of summer dresses.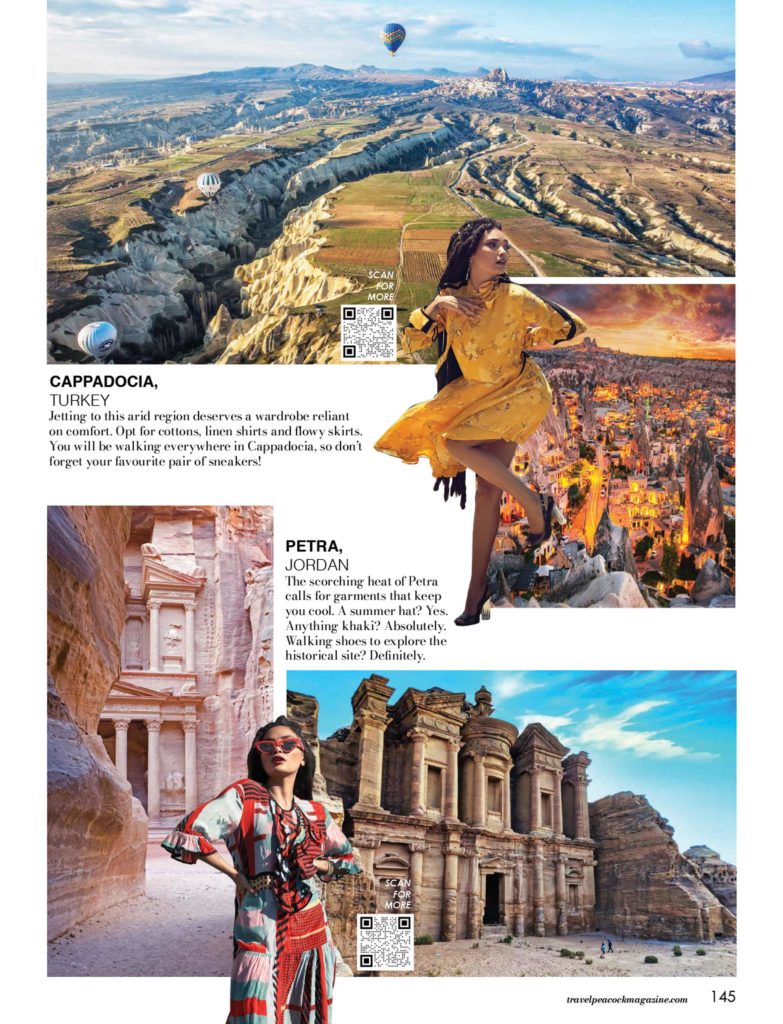 [3] Cappadocia, Turkey –
Jetting to this arid region deserves a wardrobe reliant on comfort. Opt for cottons, linen shirts and flowy skirts. You will be walking everywhere in Cappadocia, so don't forget your favourite pair of sneakers!
[4] Petra, Jordan –
The scorching heat of Petra calls for garments that keep you cool. A summer hat? Yes. Anything khaki? Absolutely. Walking shoes to explore the historical site? Definitely.
Best scenery images:
DOLOMITES: CLICK HERE
GOZO: CLICK HERE
CAPPADOCIA: CLICK HERE
PETRA: CLICK HERE