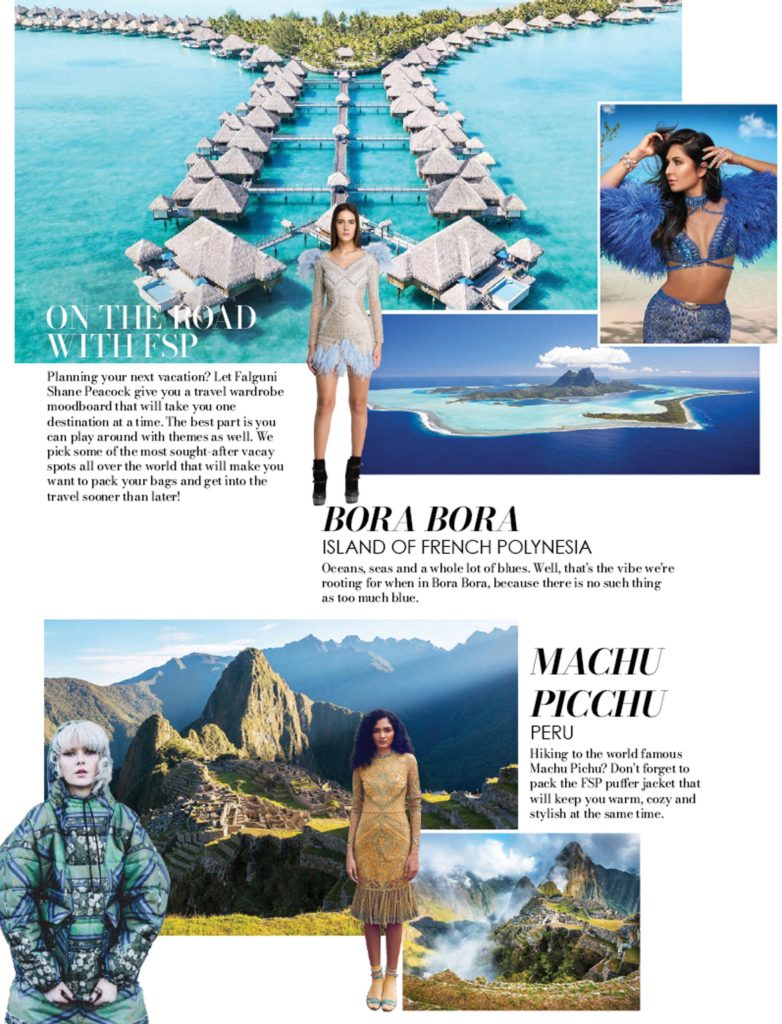 Planning your next vacation? Let Falguni Shane Peacock give you a travel wardrobe moodboard that will take you one destination at a time. The best part is you can play around with themes as well. We pick some of the most sought-after vacay spots all over the world that will make you want to pack your bags and get into travel mode sooner than later!
Bora Bora, Island of French Polynesia –
Oceans, seas and a whole lot of blues. Well, that's the vibe we're rooting for when in Bora Bora, because there is no such thing as too much blue.
Machu Picchu, Peru –
Hiking to the world famous Machu Picchu? Don't forget to pack the FSP puffer jacket that will keep you warm, cosy and stylish at the same time.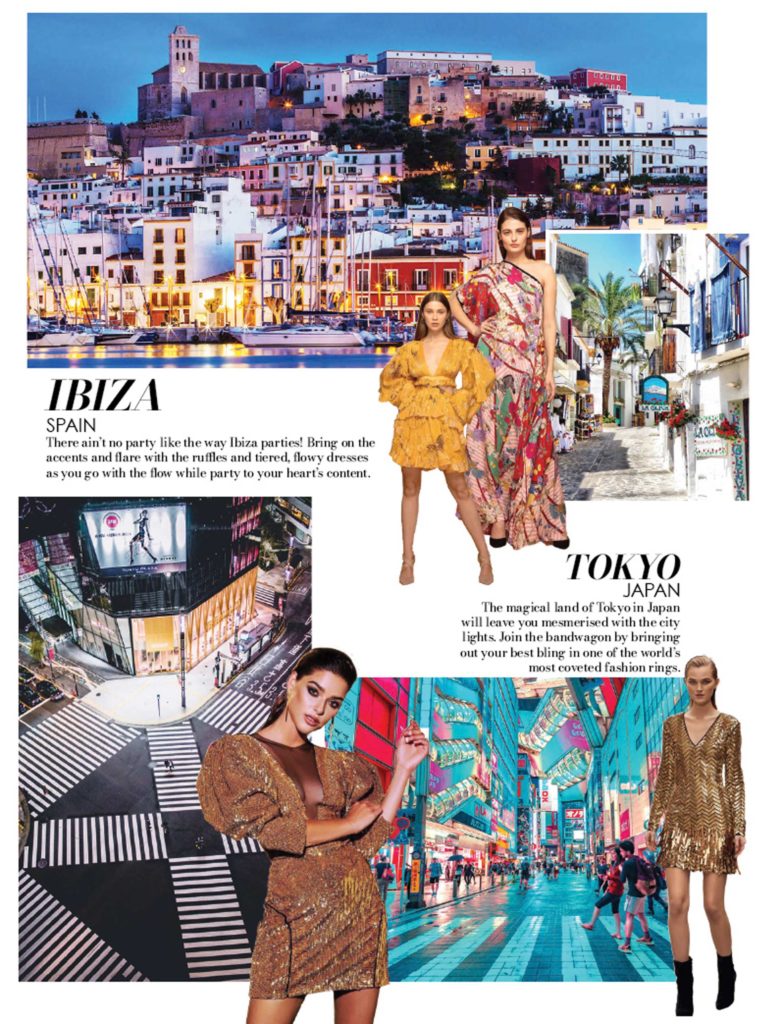 Ibiza, Spain –
There ain't no party like the way Ibiza parties! Bring on the accents and flare with the ruffles and tiered, flowy dresses as you go with the flow while party to your heart's content.
Tokyo, Japan –
The magical land of Tokyo in Japan will leave you mesmerised with the city lights. Join the bandwagon by bringing out your best bling in one of the world's most coveted fashion rings.