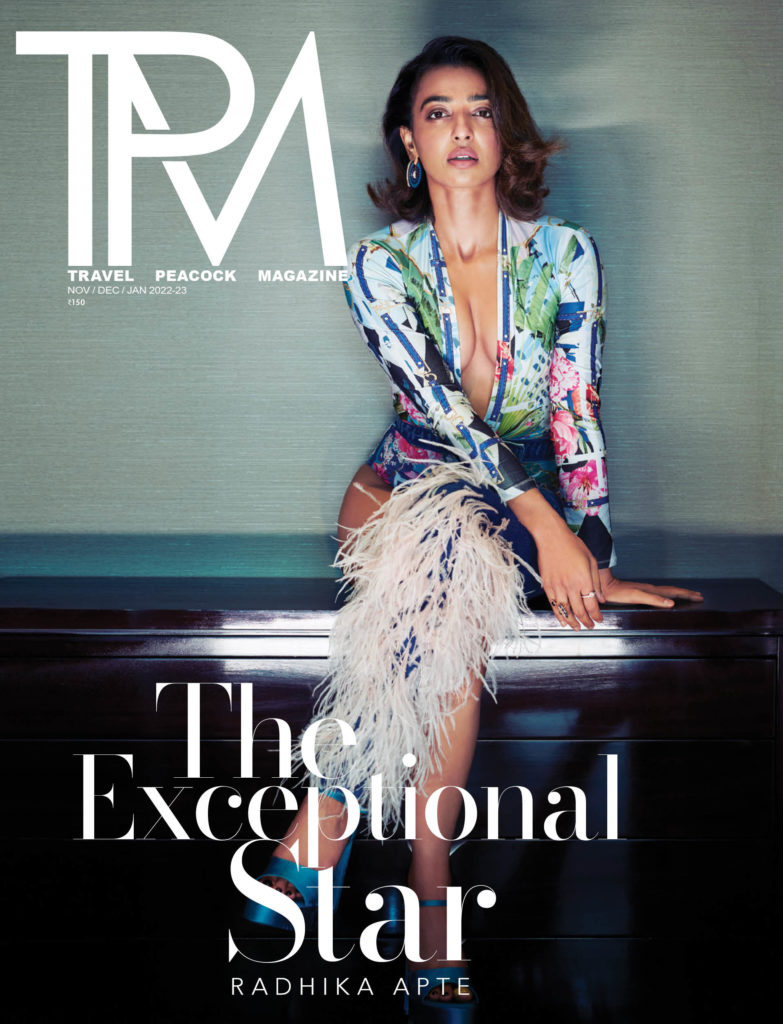 CREDITS-
PHOTOGRAPHER – MANASI SAWANT
STYLIST – WHO WORE WHAT WHEN
ASSISTED BY – SHUBHAM JAWANJAL
MAKEUP – ESHWAR LOG
HAIRSTYLIST – JUSTINE RAE MELLOCASTRO
LOCATION COURTESY – ST. REGIS, MUMBAI
JEWELLERY – HER STORY
RADHIKA'S PR – THINK TALKIES
WARDROBE – FALGUNI SHANE PEACOCK
Radhika Apte's name is now synonymous with an actress who broke the mould of a typical 'Bollywood heroine' not just via her exemplary performances in each of her movies but also because of her non-starry demeanour and her stand on the causes she champions. Today, she is at the helm of her game, where she does not need to put up with the rules of the film industry but instead she can make her own rules. Every performance of hers — be it theatre, films or OTT shows — is a testament to this trait of hers. It is the prowess of her artistry that made her a favourite for shows on OTT platforms upping the experimentation quotient. Apte has earned rave reviews for most of her work and was even nominated for the 47th International Emmy Award, making her one of the most sought after actors of her time.
But there's more to Apte than being an actor. She's a hippie-at-heart, who loves to travel like a local. On the occasion of Travel Peacock Magazine's first anniversary, we spoke to her about her favourite cities in the world, her idea of travel and what she looks forward to while travelling amongst many other things that helped us unravel the traveller in her.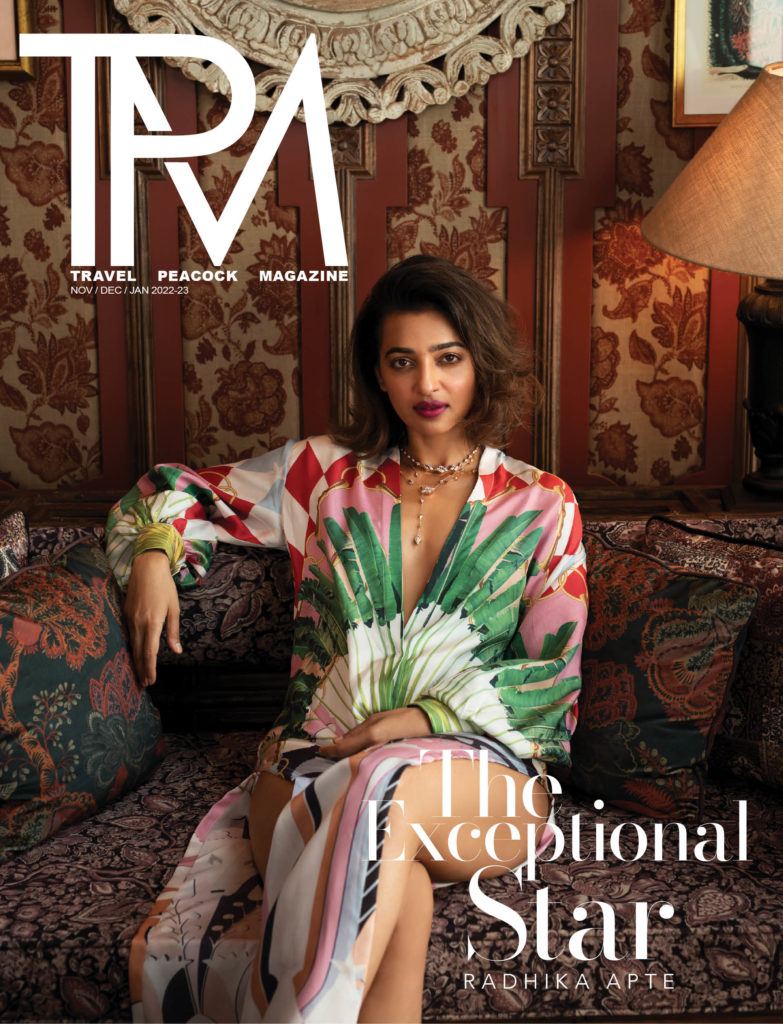 Q) You were born in Vellore, studied in Pune and now based in London, mostly. What are some of your fondest memories from these cities while growing up?
I have no memories of Vellore as I was born there and was there till I was six months old. But my time in Pune is filled with memories. Most of my life — till I was 20-something, I was there. It holds a very special place in my heart. When I visit Pune now, I feel it has changed so much. I do often like to visit the places where I used to hang out and those are mostly eating places. Earlier, places like Aundh and Pashan, which used to be outskirts, have now metamorphosed into busy areas. However, recently when I visited Pune, I went to Vetal Tekdi and Hanuman Tekdi and I was very shocked. Earlier when we used to go to the Pagoda and Hanuman Tekdi, there was a path that used to join with the one to the next Tekri and now it doesn't exist anymore. Hanuman Tekdi is so small now. When I went to Vetal Tekdi, I was shocked again as there was a tar road in the middle of it. I was then told that they would break it further to build a road. It is heartbreaking that Pune has changed quite a lot. But my fondest memories revolve around food as Pune is an excellent place to get incredibly tasty food right from Appa chi Khichdi to Missal to Kalyan Bhel to Malaka Spice — there is just so much variety! Apart from this, my entire family and my closest friends are from Pune, hence it is very special to me.
London is my main home now. It has taken a while but London has become the place where I would want to be right now. It has taken a while to get there as earlier I used to think I have multiple homes. The best part about London houses is that they're quiet. In Bombay, there is always so much sound but London is absolutely quiet. I love gardening and we have a really nice garden. I live next to a forest with lots of lakes and I go for runs and walks that I really enjoy. I do not have a car in London, so I can walk and cycle to any place I want to go — and I absolutely love that about London. It is a unique city where every evening you can step out and watch something fascinating that inspires you from classical ballet to independent films, to various kinds of theatre shows, comedy shows, dance shows, music shows, contemporary dance, jazz, niche contemporary shows — the art and creative industry is always booming in London. You also get the best quality of food you can possibly think of in London.
Q) Trips and vacations taken during childhood are some of the most special ones. Can you tell us about some such trips of yours?
so busy that I never travelled with them for the longest time and I still haven't travelled with them. They have an excellent group of close friends and they are all my aunts and uncles — some of the favourite people in my life. Their children are also my age, so we all grew up together. We used to go a lot to the Himalayas and down South to the different beaches and go trekking. Some of my favourite memories are that of playing games like cards and Antakshari on long train and car journeys, eating all the lovely food and so on. I have very fond memories of my parents laughing, drinking together, walking around, trekking, listening to their favourite songs, which then became our favourite songs too.
Q) What was your first impression of Mumbai when you arrived there to pursue a career in the film industry? How do you feel about it now? And, what according to you, has changed your perception about it?
I did not like Mumbai for the longest period of time and that is because I did not have any friends. Later, I fell in love with it and now it is such a big part of my life. The first time I came here, I was very depressed. Mumbai is very large, whereas Pune at that time was very small and everybody used to know each other there. We never went out a lot in Pune. Going to Koregaon Park was usually a once-in-a-month activity. We used to mostly hang out at Law College Road, Prabhat Road, Bhandarkar Road, Mhatre Bridge, maybe Deccan, Model Colony, or go for a bike ride to Aundh. I found Mumbai to be so busy, large and the weather to be very different and humid. However, I am used to the Mumbai weather now and I complain about the dryness in Pune, so I guess it's what you are used to, isn't it?
I also love Mumbai now because I have so many friends in the city and it's more like a close family. That has changed everything. And also, work! Even my circle of work colleagues are great people to talk to, hang out with, see what they're doing and so on. I love my job and I also have my own home. I live in Versova, which is comparatively greener. We have a few parks around our house, it's noisy but it's still better than most areas.
Q) You've been to various locations for your movie shoots. Which one has been your most favourite?
There are quite a few! Recently, I shot in Mussoorie and it's so beautiful that I fell in love with the mountains. We went in the monsoon and we'd see the sun peeping out from the cloudy sky and the mountains. I've never shot in the Himalayas before and now I can't stop loving it. I've shot in the desert as well. I've been there for three months. I was in Jaisalmer and Jaipur and it's absolutely stunning. Kerala is another place that I really like. There are a lot of places, especially the smaller towns and villages in South India where I've shot, and which are stunning. Then recently I shot in Budapest and I love that city. Another favourite place to shoot is Pune and somehow it was always with Sriram's (Raghavan's) films. Hunterrr was shot here.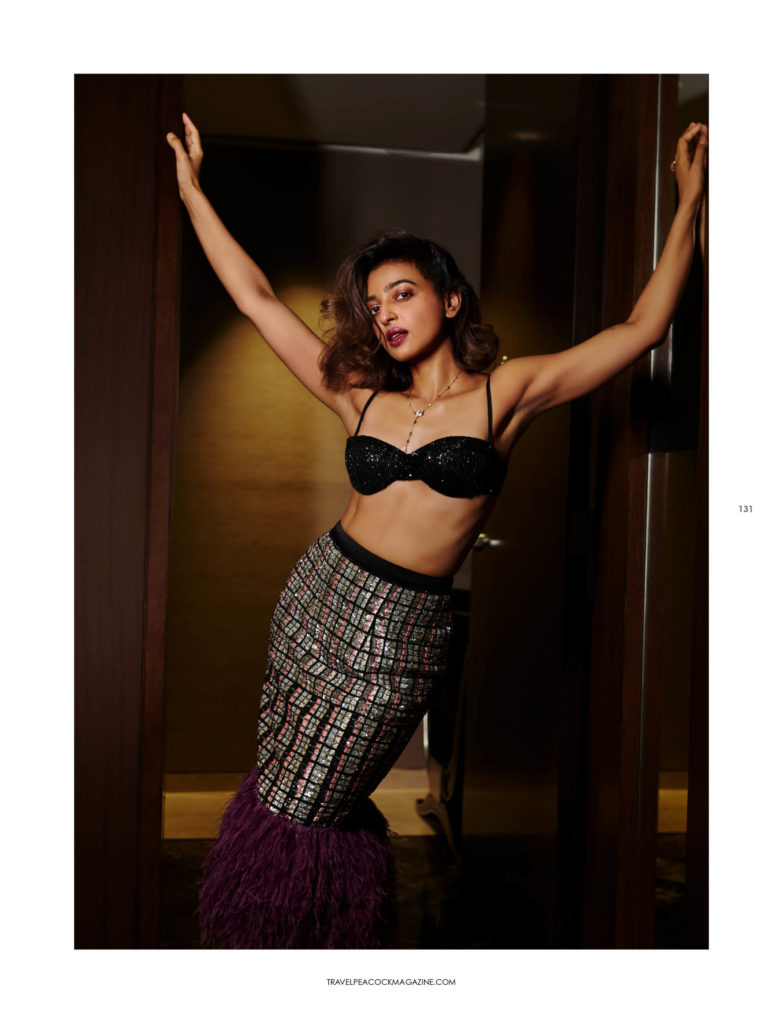 Q) How does the culture of these places you've visited influence you?
I've mostly shot in India and the only two other places are Budapest and Philadelphia. I haven't lived there long enough for the culture to affect me. Also, I live in London and travel in Europe a lot, so it's not very new for me.
Q) How do you prepare for an outdoor shoot?
I pack very carefully. The first thing that I think of is the weather. What I pack on a holiday is very different from what I pack for a shoot. For a holiday, I pack the lightest and for a shoot, I pack a little heavy, although people look at it and ask 'That's it?' (laughs) even though it's still larger than my holiday bag. I carry very few clothes (like seven-eight clothes) for outdoor shoots and four sets of my workout clothes. I would carry a swimsuit or sweaters and socks, according to the weather. The reason I carry fewer clothes is because in India the shoots are very hectic and there are barely any days off, so I only wear clothes to go to the set and come back, hence I do not need to pack a lot. I carry a lot of food items as most of the time I follow a diet and the hotel food can get boring. My mother makes these really great protein ladoos for me that I carry. It has the right amount of carbs, proteins and sweetness. I carry my chocolate bars and healthy snacks. Also, I carry my own coffee and tea; I don't go anywhere without that. My travel bag is hardly complete without books, workout things, toiletries, creams, etc. I tend to make the hotel room my own so I carry stuff that makes my hotel room turn into my home.
Q) What are the three things that define the essence of a city?
People (how they treat you), food, and colours define the essence of a city for me. Some cities look grey and dry and some look lush and green and some cities look colourful. Like Delhi looks grey to me (although it's quite green in certain areas) and most places in the South (India) look colourful. Also, it's more about one's perception than reality.
Q) How does travelling, in general, inspire you?
I absolutely love travelling. I would not be happy without travelling. It makes me feel humble. You meet so many people, witness so many cultures and discover so many different aspects that it broadens your own point of view. You see how much diversity there is, you see how people live and how much there is to be grateful for and that the world is so beautiful! You also witness destruction (the negative aspects) along with the positive things — like what people are doing to save the world. You see all sorts of things that inspire you. Life becomes more meaningful when you travel or else it would be quite boring.
Q) Any destination that has had a lasting impact on you personally or professionally?
When we shot 'Manjhi – The Mountain Man,' we shot at a location where the people had nothing to live in. They only had mud houses with so little and that changed a lot of things inside me and the way I looked at things. Normally in a city, you are so used to living around slums that it becomes a part of your life and you never look as carefully as you need to.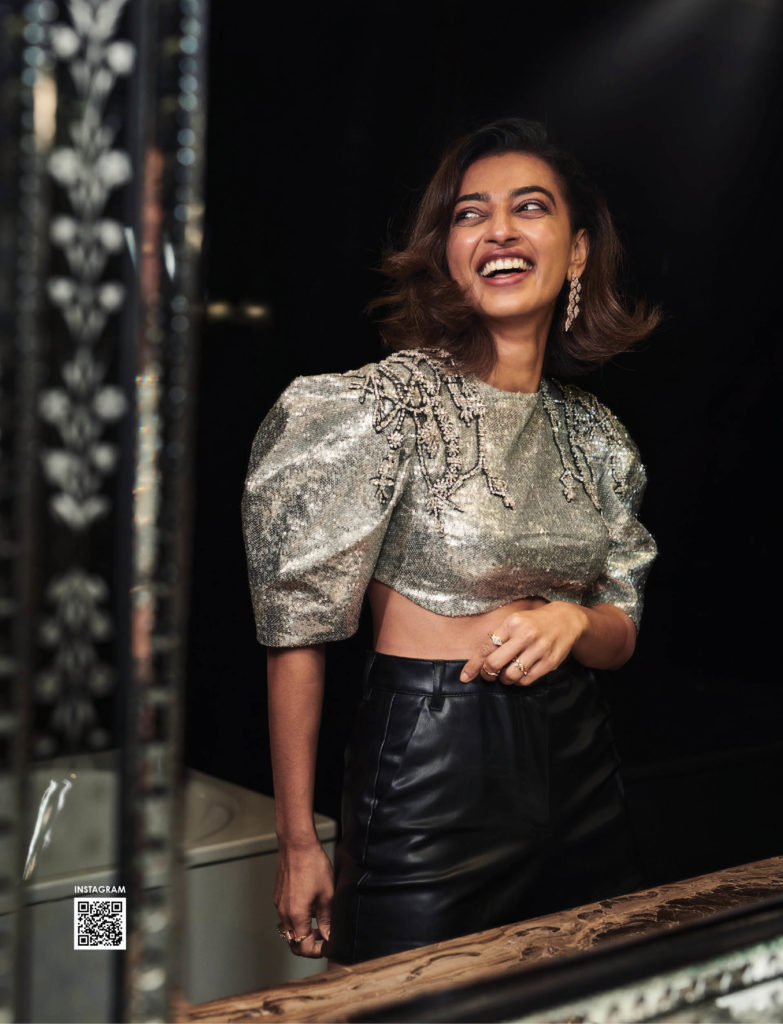 Q) What kind of a traveller are you? Are you a backpacker or a luxury traveller?
I am a backpacker, not a luxury traveller at all. When I'm travelling for work, that is the only time I need business-class, first-class, luxury suites, etc. But when I'm travelling for leisure, I like taking the public transport, booking an Airbnb, etc.
Q) Are you an impromptu traveller, or do you like to pre-plan your holidays till the last detail?
I am an impromptu traveller. But these days I have to plan things when it comes to work, because work and impromptu do not go hand-in-hand. Especially after COVID-19, a lot of things have changed with respect to bookings and reservations, etc. It was easier before to just get up and leave, like I remember thinking 'Oh let's take a train here' and then hopping onto one. So yes, very much impromptu.
Q) What do you like to read or watch when on a long flight?
Anything. I do love the time on flights and I mostly like working as it is uninterrupted. I also like to just sit and watch as many films that I might have missed out on. I can actually watch about four films in a row. The last time I travelled, I finished an entire book called The Widows of Malabar Hills—a murder mystery by Sujata Massey. I read and watch anything as long as I'm enjoying it.
Q) What are some of the most important things you keep in mind while travelling?
The most important thing is to be mindful and respectful as you are travelling into somebody else's city and home. You have to keep your senses open as there is so much to grasp and take in. It's essential to be open-minded as there are so many ideas, new ways of looking at things and new ways of living. Open-mindedness and respect are absolutely necessary.
Q) Your top five must-packs when travelling.
House keys to come back to.
Passport
Good shoes
Sun protection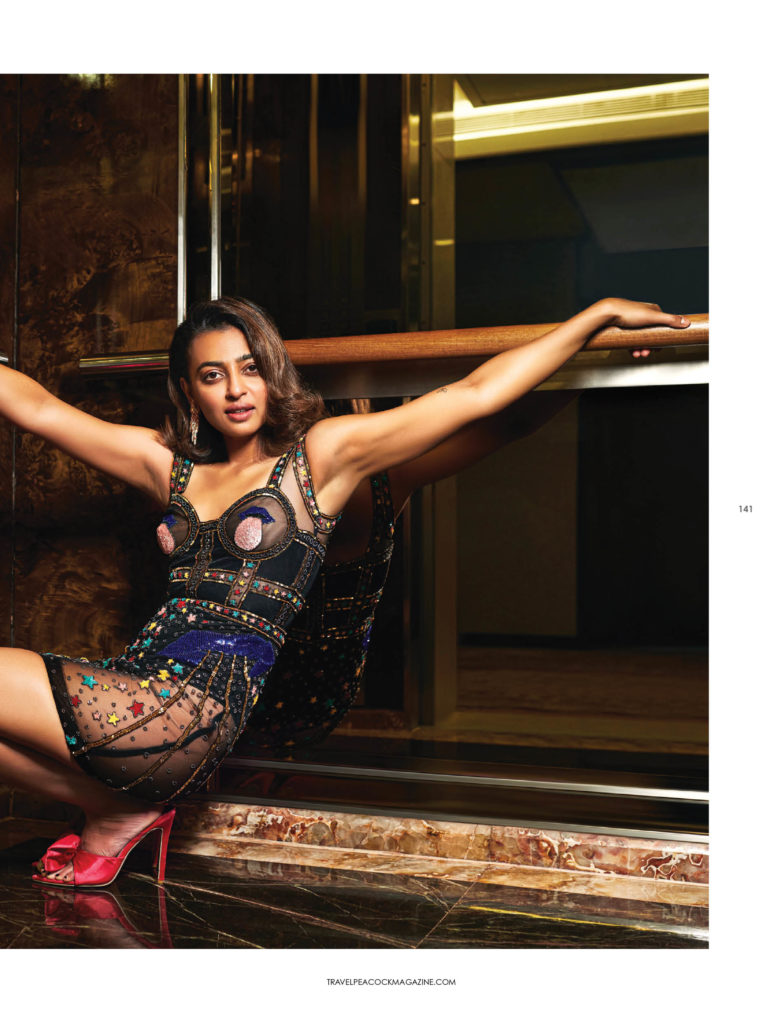 Q) What's your skincare regime while travelling for work or leisure?
When it's leisure time, I carry sunscreen, moisturiser, nail-cutter, lip balm and a red lipstick — no other makeup. When it's for work, then no makeup because there would be somebody to do my makeup. However, I carry acne patches and anti-blemish creams because when you're shooting you need to be extra-careful about your skin.
How necessary is conscious travelling in today's time?
It is extremely necessary all the time. But I do take a lot of flights, so my carbon footprint is big but I take the public transport when I'm not in India. The last trip I undertook was for three weeks and the entire trip was a cycling holiday. So, I try my best in doing my bit wherever and whenever I can.
Q) Your most favourite city in the whole wide world?
I do not have a favourite and I have not visited more than half of the places in the world, but I love London, Italy, Greece, India and Belgium. I've visited these places the most. Oh, and I like Galapagos, as well.
Q) Are there any places in India or around the world that you are keen to visit but haven't gotten the chance yet?
I want to go to Iceland, it's on my bucket list. I'm also going to Komodo to dive next year. Even Ladakh and Spiti valley are on my list.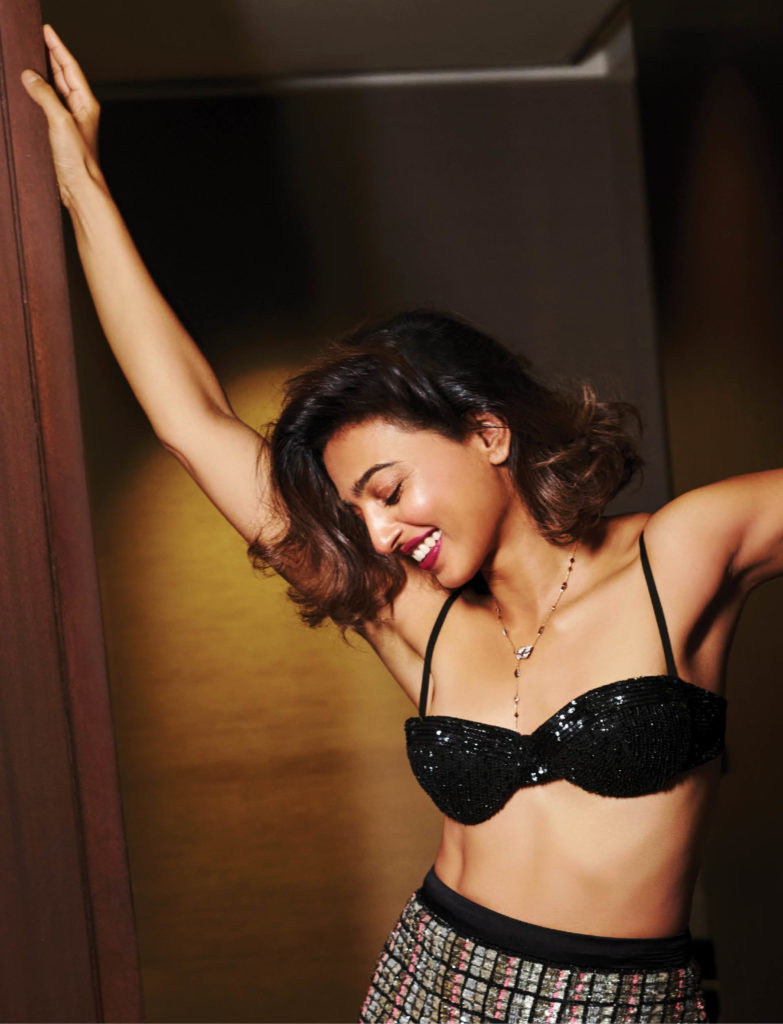 Q) If someone was in London just for a day, how would you plan the day for them?
I will take them for a walk and we will walk around the city. We will stop for coffee wherever we want, we will stop for a meal or a pint whenever we want. In the evening, if they want to watch a show, then we can go for one or I will take them for a lovely meal and some drinks late at night. But all in all, it will be a walking day!
Q) Do you remember your first solo trip?
It was not entirely solo. My friend and I went backpacking to Europe and then we parted ways only to meet again. I wanted to go to France, so I covered Paris on my own and had the most amazing time. Three years later, I went again for a solo backpacking trip to Europe. I really enjoy going alone.
Q) Any tips for female solo travellers?
I'd say read and know more about the city before going. I have not travelled alone in South America but my partner has and I've heard really bad stories. I have travelled solo in parts of India, which are very dangerous and I was stupid when I travelled alone, but thank God nothing happened to me. I personally feel it is nice to have a plan about what you will do in case of emergencies at the place you're travelling to. Also, keep a list of people to contact during an emergency and be prepared with answers to questions like — is there an embassy? If yes, then where is it, etc. Do your research well and not take rash and stupid decisions in a city that is supposedly not safe.
Q) What does your travel playlist look like?
I do not listen to anything from this decade or the last. So it's mostly the '80s and '90s rock, pop, country, jazz and hip-hop.