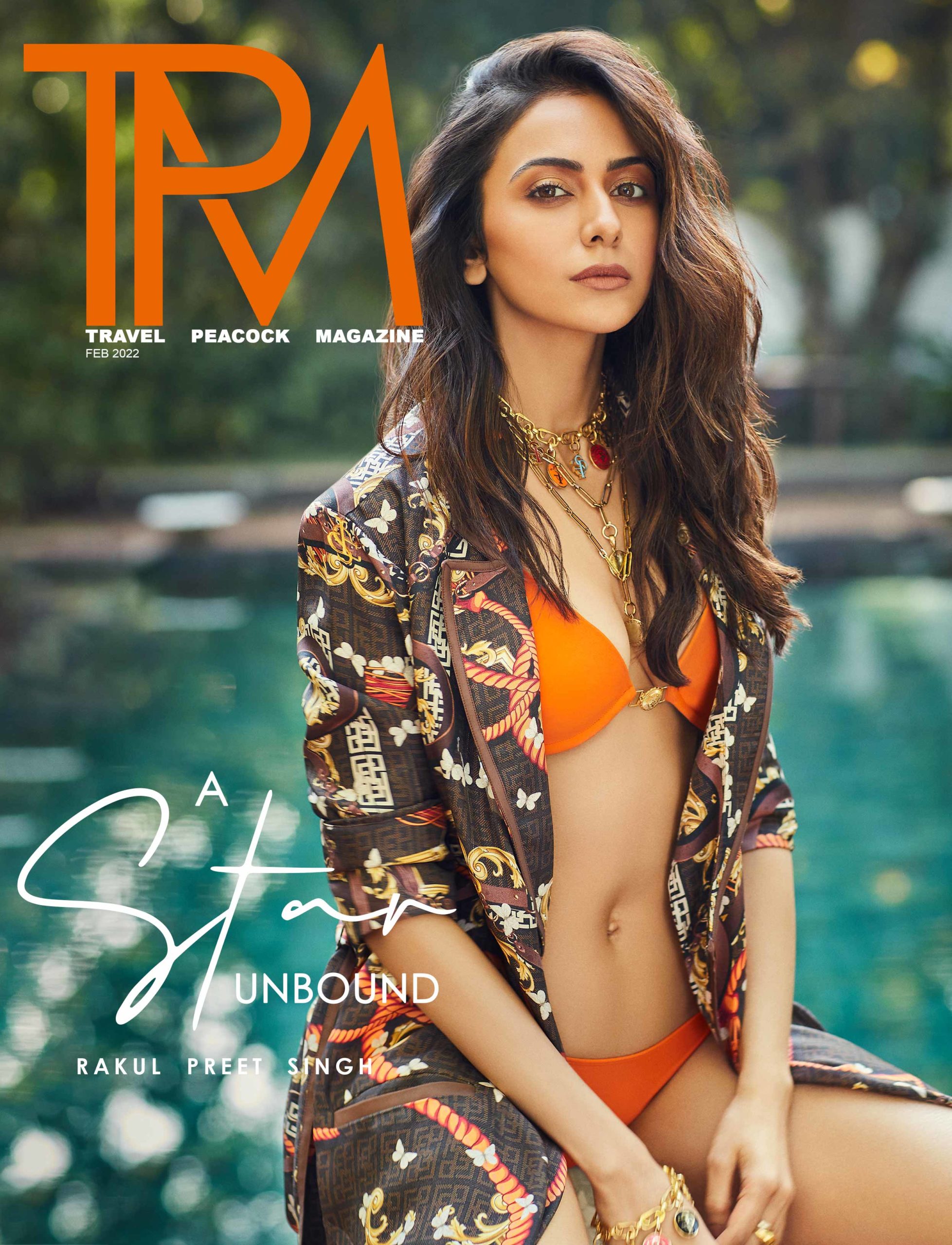 CREDITS-
PHOTOGRAPHER – ARJUN MARK
STYLING – ESHAA AMIIN
MAKEUP – SALIM SAYED
HAIR – ALIYA SHEIKH
ALL JEWELLERY – MISHO DESIGNS, OUTHOUSE JEWELLERY, FLOWER CHILD BY SHAHEEN ABBAS, AZOTIIQUE BY VARUN RAHEJA, PRERTO JEWELLERY, VALLIYAN JEWELLERY, CURIO COTTEGE
ALL SHOES – STEVE MADDEN, CHRISTIAN LOUBOUTIN, FENDI, MELISSA INDIA
PRODUCTION – STUDIO LITTLE DUMPLING
WARDROBE – FALGUNI SHANE PEACOCK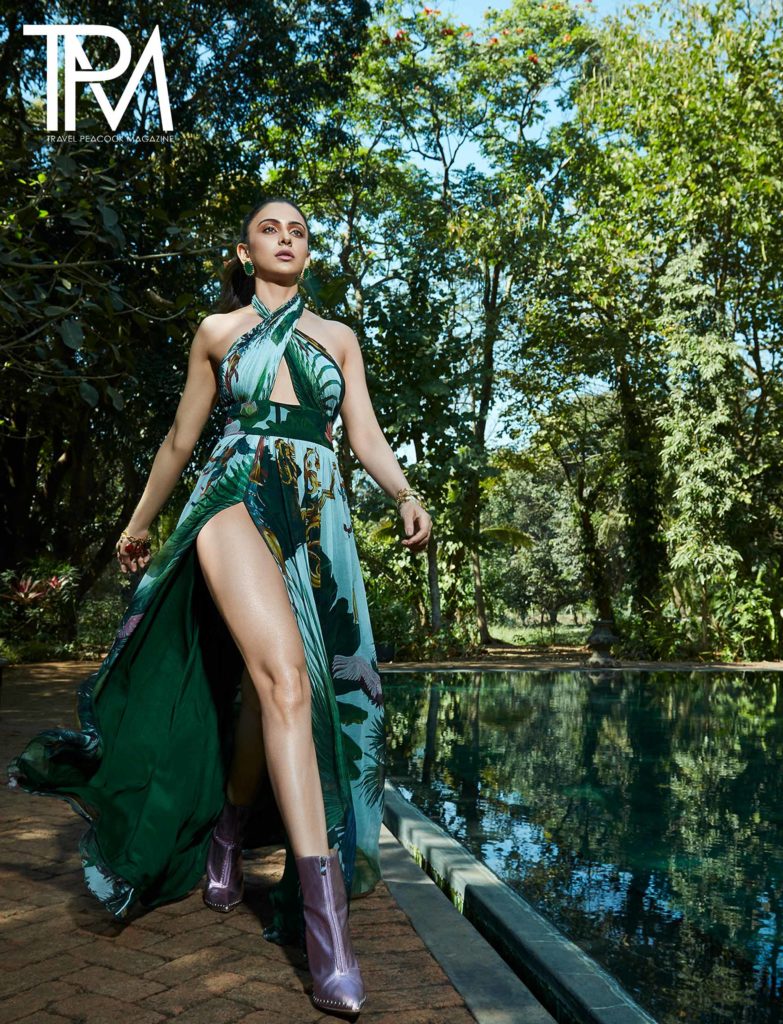 When Rakul Preet Singh made her debut in 2019, little did she know that her star and stardom would rise in not one but about three film industries. With a film industry presence of more than a decade and more than 30 films in her repertoire, most of which are nothing less than a superhit, Rakul became one of South Indian film industry's most bankable stars.
But there's more to the young star than her impeccable acting prowess, her on-point style and her girl-next-door demeanour. Hailing from an army background, Rakul was raised in most parts of the country. She accredits it as the prime reason for the traveller in her. She confesses about being able to switch from being a luxury vacationer to a basic camper with ease, thanks to her father's army postings that ranged from urbanised cities to the quaint forests in the North East.
Rakul gets candid about this and her other travel stories that made us want to travel to the untouched nooks and corners of India, just like the way she did. Read on for the excerpt..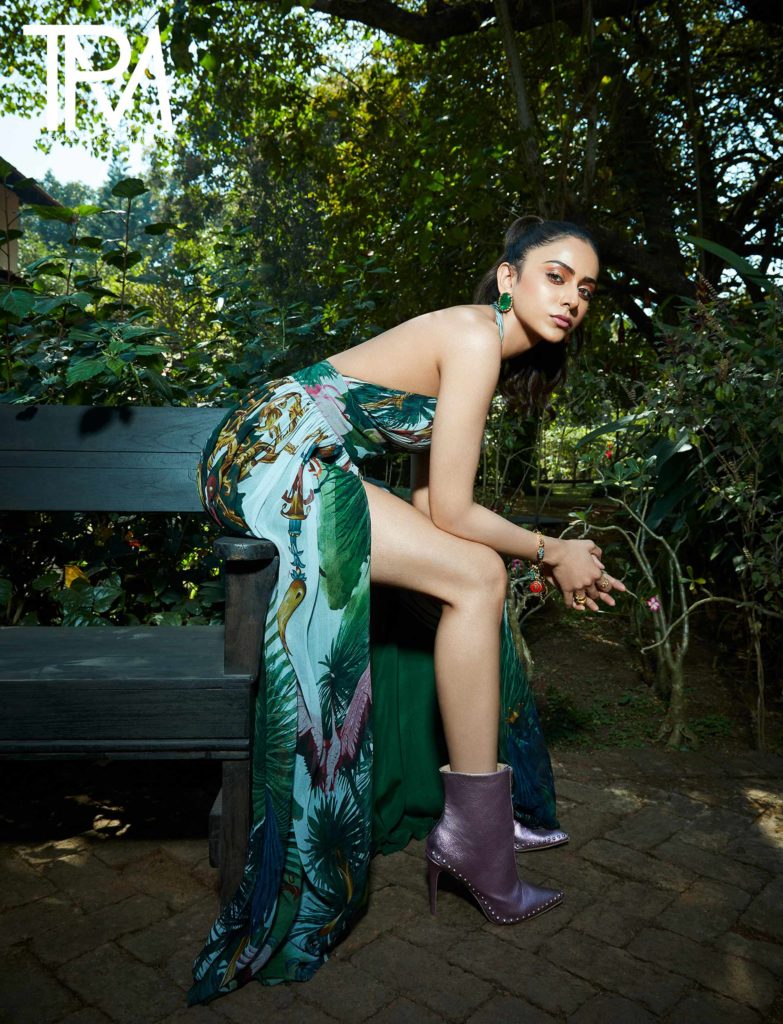 [Q] Where were you born and raised?
I was born in Delhi but raised all over the country. My father was in the army because of which I've changed 10 schools or so, studied for four years in Aizawl in the North East and resided in so many cities like Bengaluru, Bathinda, Deolali, etc. You name the city and I've been there. I've done my high school and college in Delhi and those five years was the only time I was in Delhi. Apart from that, I was all over the country.
[Q] What are some of the fondest trips from your childhood days?
Well, lots! I have travelled to the interiors of the country on quite a lot of my trips. I think one of my most beautiful travels has been to Rajasthan where we would drive from Ferozpur, Jaisalmer and Bikaner to just explore the state. Also, something that I'll never forget is my stay in Aizawl – the capital city of Mizoram, for four years. My father was posted in Assam Rifles and I believe Aizawl is possibly the most unseen and pristine part of India in the North East. It's beautiful. We used to travel a lot that time to Silchar to Lunglei to Jiribam and Shillong. Those are the trips that I'll always remember.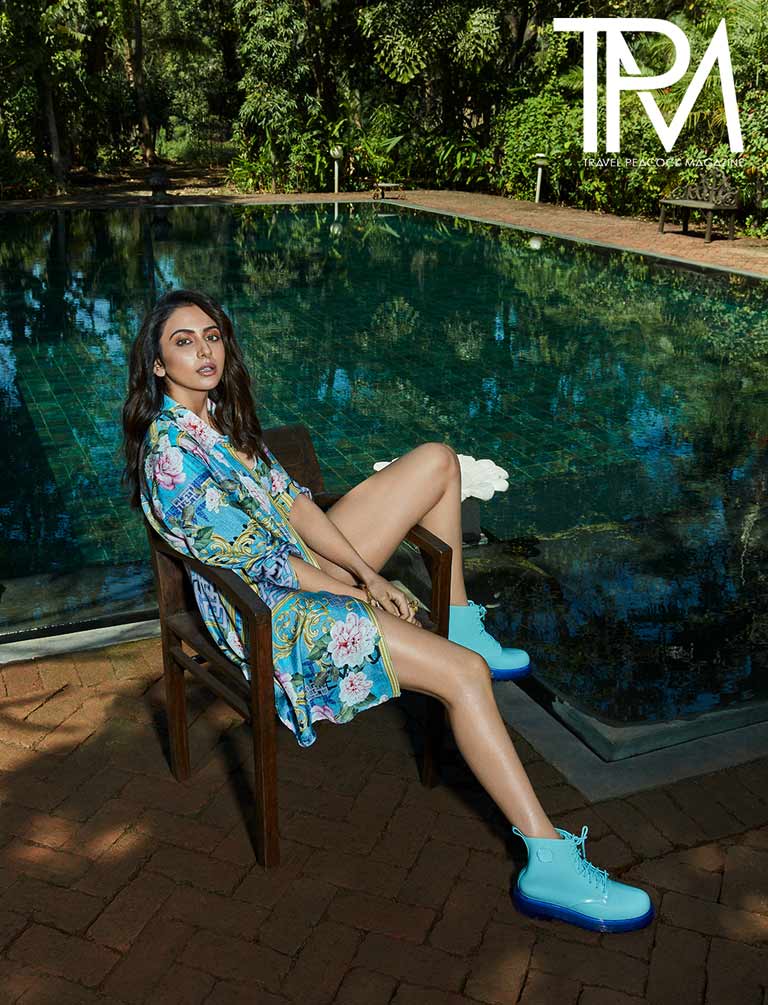 [Q] Of all the places you've lived in, any particular city that is close to your heart? What makes this place unique?
I think every place is unique in its own way and has a lot of memories attached to it but if I connect to one place a lot it would be Hyderabad, because that's the place that gave me an identity and I started my career from. It's the love from people that made me Rakul (Preet Singh) and gave me some sort of fan following and abundance of love. So I think Hyderabad will always be special.
[Q] You've been to various locations for your movie shoots. Which one has been your most favorite?
I think my all time favourite is London because I just love the vibe that it has. You can work in London, you can chill in London, it has some great food, great weather, great shopping and the people are vibrant. London definitely is one of my most favourite places!
[Q] How does the culture of these places you've visited influence you?
Well I think any sort of influence is a subconscious process which you don't realise but it happens. I believe, the more you travel, the more exposure you get of the different cultures, different cuisines, different people makes you feel that the world is so big and how minute and non-existent part of it we are. All this experience really helps you in your personal growth, in your nature and in your being. So I think it's a very subconscious process like I said and the more you travel it constantly keeps changing you.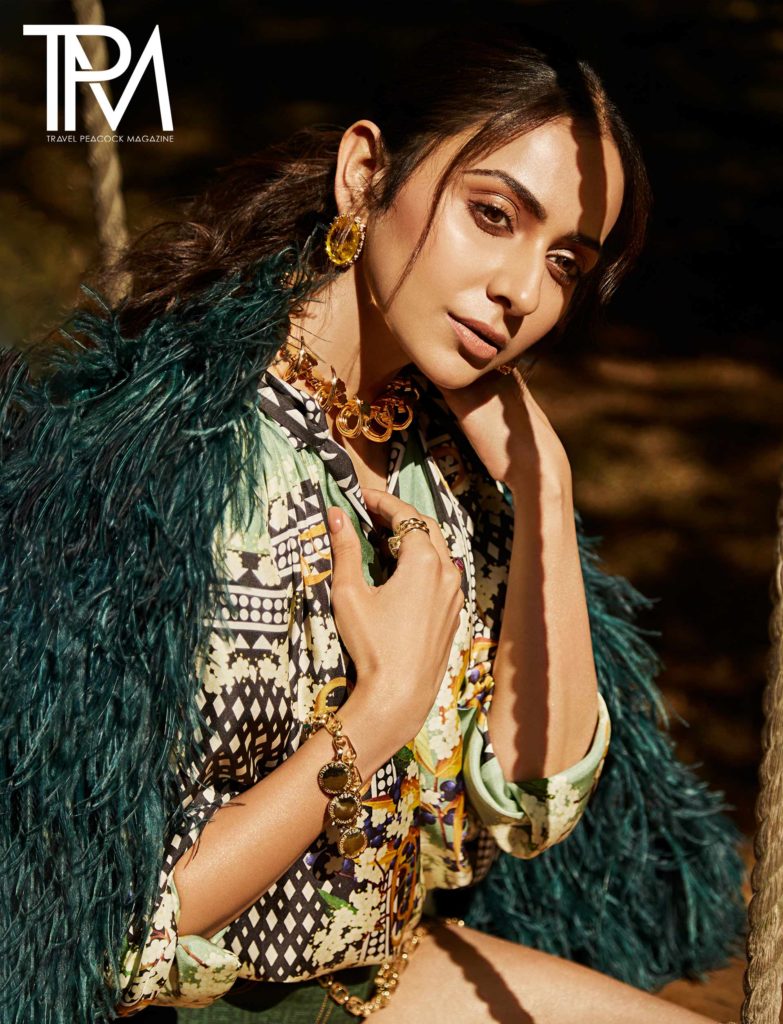 [Q] Amongst all the places that you've traveled to, which one do you think is underrated and deserves more attention from travelers?
Like I mentioned earlier, the North East region of our country is beautiful. All the seven sisters are beautiful, but unfortunately a lot of Indians don't even know the states, forget visiting them. I really feel that part of the country needs more attention. It's beautiful, it's serene, it's untouched and pure. We travel abroad to see all of this but we have such gems in our own country. It's high time we explore such places and I hope that happens in the future.
[Q] Which city did you visit recently? What did you love the most about it?
My last visit was to London. In the last two years of the pandemic I haven't really travelled much but before that it was to the Maldives and that was my first time there. I love water and I'm a complete water baby. I just loved how untouched and dream-like the entire island is.
[Q] Do you remember your first solo trip?
I'm not a solo traveller at all. Even though I've thought of it many times, I don't think I can travel solo. I need company even if it's one person. So yes, I'm yet to do my first solo trip.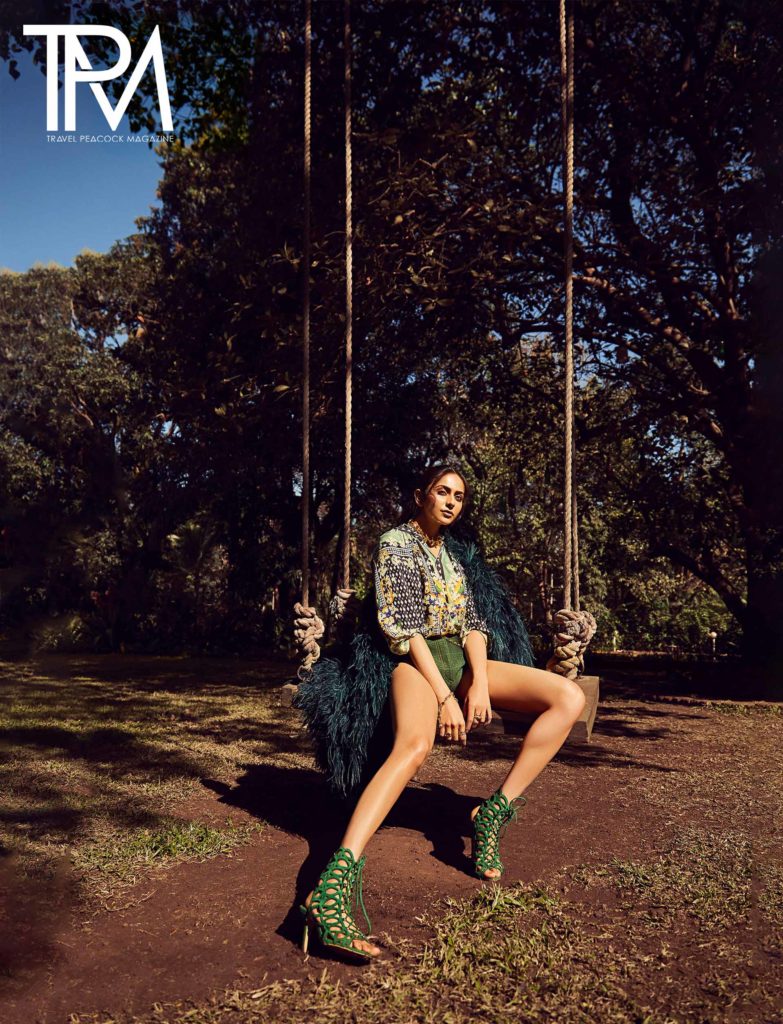 [Q] If you had to give a piece of advice to female solo travelers, especially in India, what would you say to them?
Well I don't know why my tip would change from a female solo traveller to a male solo traveller, but to each solo traveller I would say 'Kudos for taking on these independent trips and keep going on! Explore and live your life to the fullest.'
[Q] What are the three things that define the essence of a city?
I think for me it ideally is the food of the city, its culture and the architecture to quite an extent.
[Q] What do you like to read/watch when on a long flight?
I really like to watch a lot of entertaining movies or even others depending on my mood on a long flight. I generally do not read because I find time to read otherwise.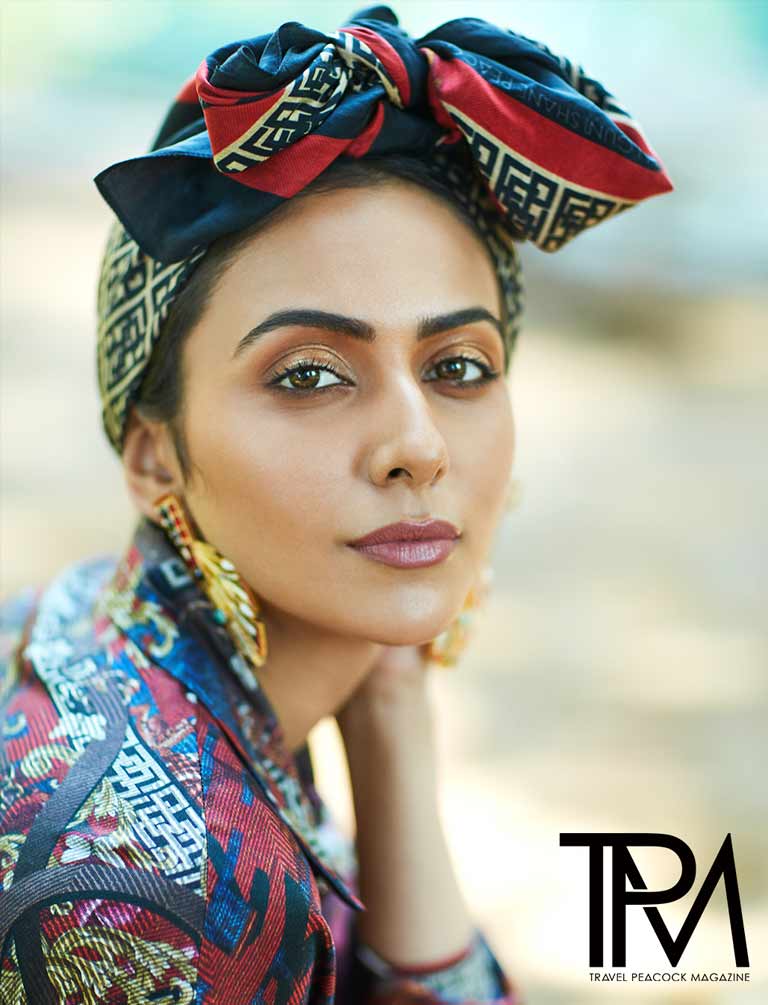 [Q] Backpacker or a luxury traveler?
I think I'm a little bit of both, like I'm somewhere midway. I like my luxury travel because I feel a little bit of luxury is important but I can also be an absolutely basic camping kind of traveller. So yes, I'm a little bit of both. It just depends on the group of people I'm travelling with.
[Q] How necessary is conscious traveling in today's time?
You know it's very easy for you and me to discuss travelling but it depends on a lot of affordability factors especially in a country like ours. I think every person in whatever capacity they can afford to travel should make that effort because it helps in personal growth. Like I mentioned, the more you travel, the more exposure you get is directly proportional to personal growth that comes in use somewhere in your life, and that shapes your personality.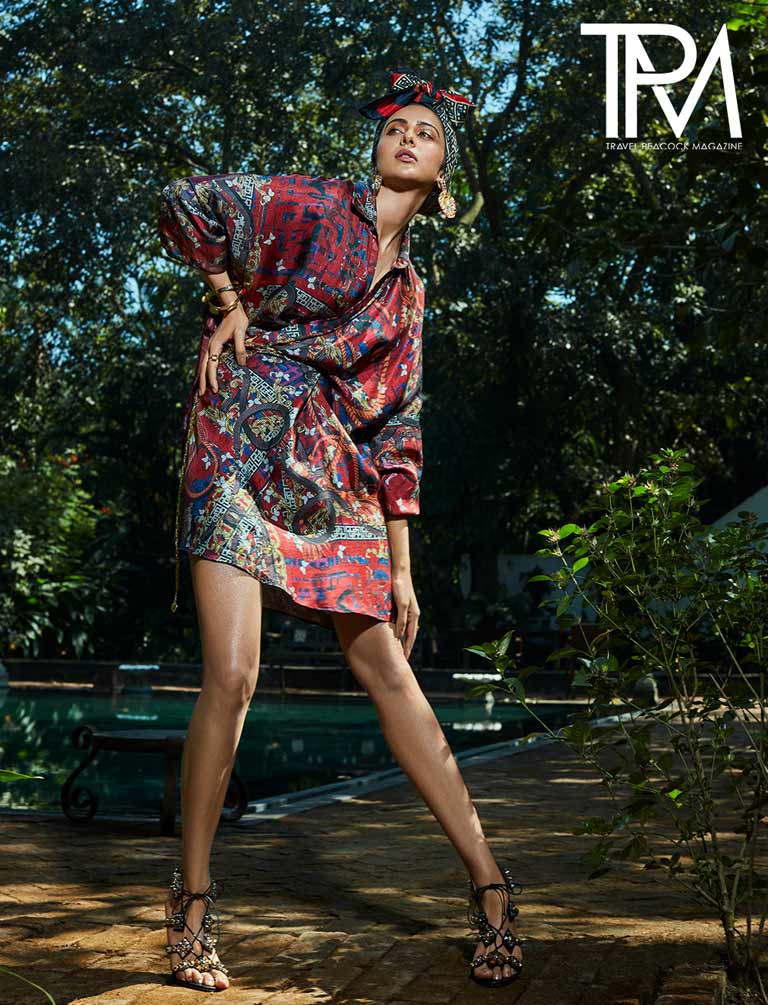 [Q] What are some of the most important things you keep in mind while traveling?
I think the most important thing is to make the most of your travel and the destination you're travelling to. For example, if it's an adventure trip then make the most of it. Just let yourself soak into the beauty of nature and the calm that it gives you. If there is a trip with a group of friends to a great food destination, I mean food is a very important part of my travel, so indulge into it. I think it just depends on the destination but the overall thought in my mind is to always soak into the destination that I'm travelling to.
[Q] Are you an impromptu traveler, or do you like to pre-plan your holidays till the last detail?
I think I am a little bit of both. Though I am more of a pre-plan-your-holiday-kind of person because with the kind of schedule I have, I need to plan my holiday maybe five or six months in advance to take out those 10 days together and it's always so uncertain because your dates depend on other people. But if suddenly I have some dates free then I travel impromptu. There have been times when at night me and my friends have decided to go to a particular place in the morning. But I have never done anything impromptu the same day, I don't think I'm that much of a spontaneous person but yeah there are certain times that I do plan a trip last minute.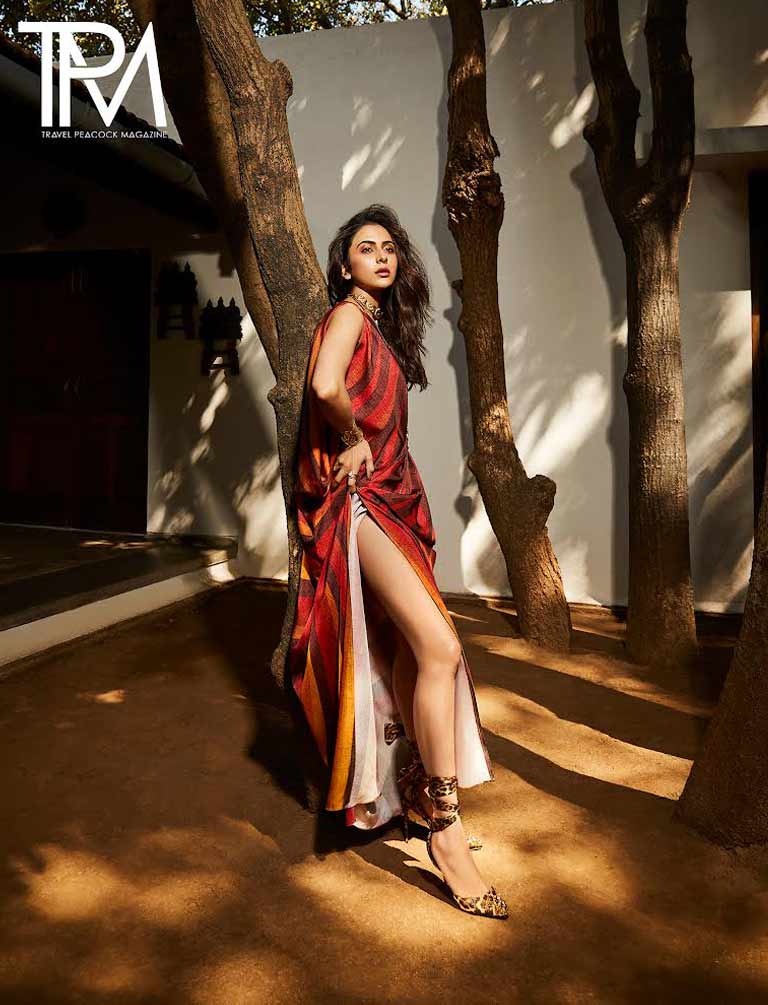 [Q] Your bucket list destinations?
I haven't been to Greece so I want to go there. I want to go to New Zealand, Bahamas and Africa.
[Q] Five things you never travel without?
In today's time you cannot travel without your mask, shield and sanitiser. But otherwise I always travel with my iPad, my entire day and night routine kit which includes my creams, moisturisers, sunscreens and shampoos. I'm not a person who can travel without my own personal things. I will always have my gymwear and gym shoes even if I am travelling for a day.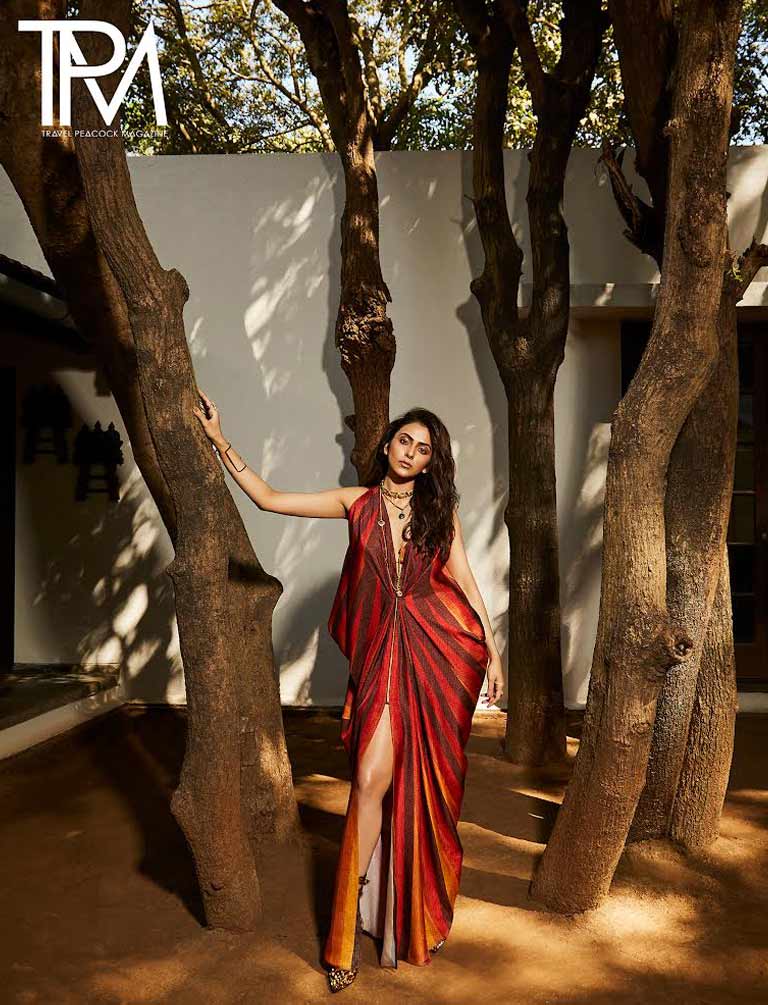 [Q] What does your travel playlist look like?
My travel playlist keeps changing. I am not very fixed with the kind of music that I listen to which I feel is really odd sometimes. But It keeps changing with the mood that I'm in. Sometimes I love country music, sometimes I love house music, and so on.