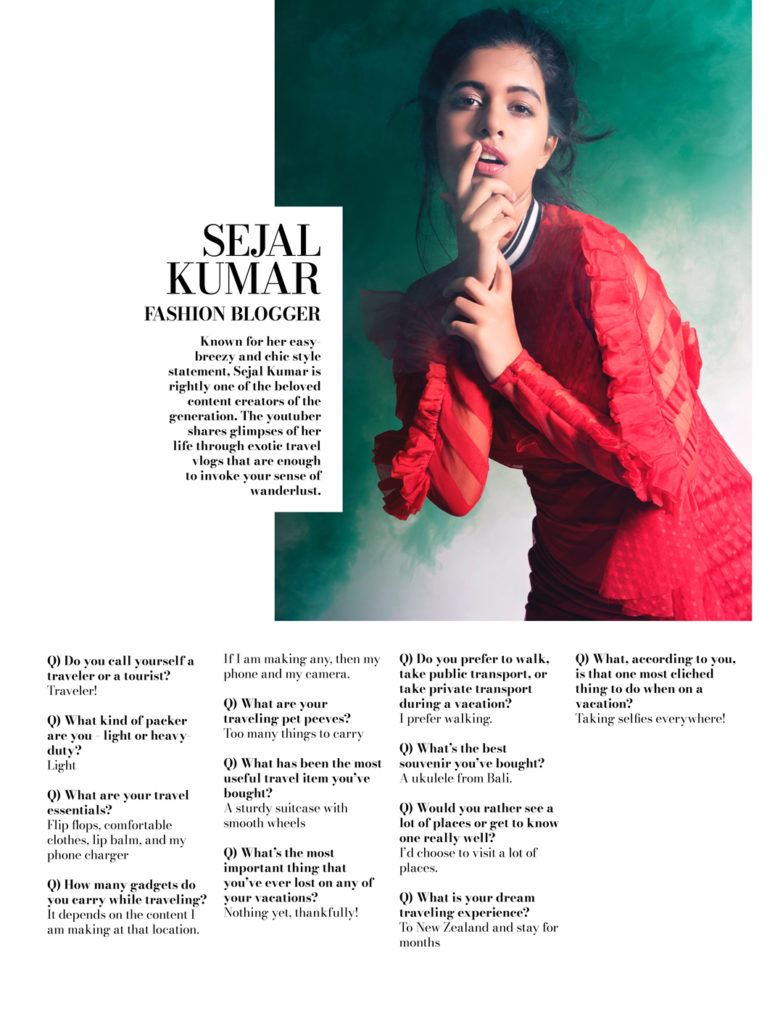 Known for her easy-breezy and chic style statement, Sejal Kumar is rightly one of the beloved content creators of the generation. The YouTuber shares glimpses of her life through exotic travel vlogs that are enough to invoke your sense of wanderlust.
[Q] Do you call yourself a traveller or a tourist?
Traveller!
[Q] What kind of packer are you – light or heavy-duty?
Light
[Q] What are your travel essentials?
Flip flops, comfortable clothes, lip balm, and my phone charger
[Q] How many gadgets do you carry while traveling?
It depends on the content I am making at that location. If I am making any content, then I carry my phone and my camera.
[Q] What are your traveling pet peeves?
Too many things to carry
[Q] What has been the most useful travel item you've bought?
A sturdy suitcase with smooth wheels
[Q] What's the most important thing that you've ever lost on any of your vacations?
Nothing yet, thankfully!
[Q] Do you prefer to walk, take public transport, or take private transport during a vacation?
I prefer walking.
[Q] What's the best souvenir you've bought?
A ukulele from Bali.
[Q] Would you rather see a lot of places or get to know one really well?
I'd choose to visit a lot of places.
[Q] What is your dream traveling experience?
To New Zealand and stay for months
[Q] What, according to you, is that one most cliched thing to do when on a vacation?
Take selfies everywhere!