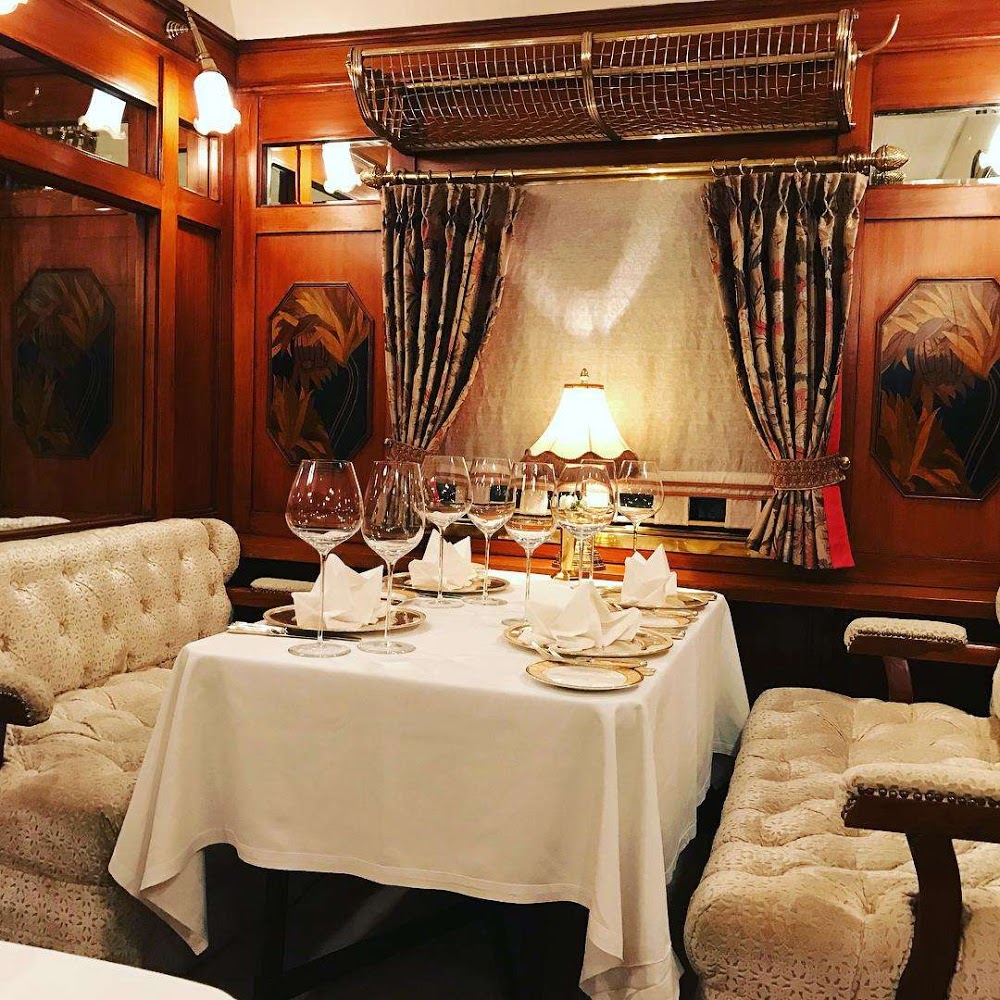 The key to turning your fine dining experience into a one-of-a-kind impression is picking the right spot. Be it the range of cuisines offered, or the decor setting, or the hospitality, every aspect needs to fit well for a perfect luxury-dining experience. To ease your hunt for such spots, we have curated a list of the best fine-dining places across the country that could be just right for your classy, romantic date-night.
[1] Adaa at Taj Falaknuma Palace, Hyderabad
The exquisite Adaa sits aloft over the city's illuminated skyline. The fine-dining spot is housed in one of the best luxury hotels, Taj Falaknuma Palace in Hyderabad. The vintage aesthetics infused in the opulent decor, that is influenced by the Nizam lifestyle, is everything you need to experience the ultimate regal dining experience. The fine-dining is garlanded with archaic illusions and paintings adding grandeur to the aura.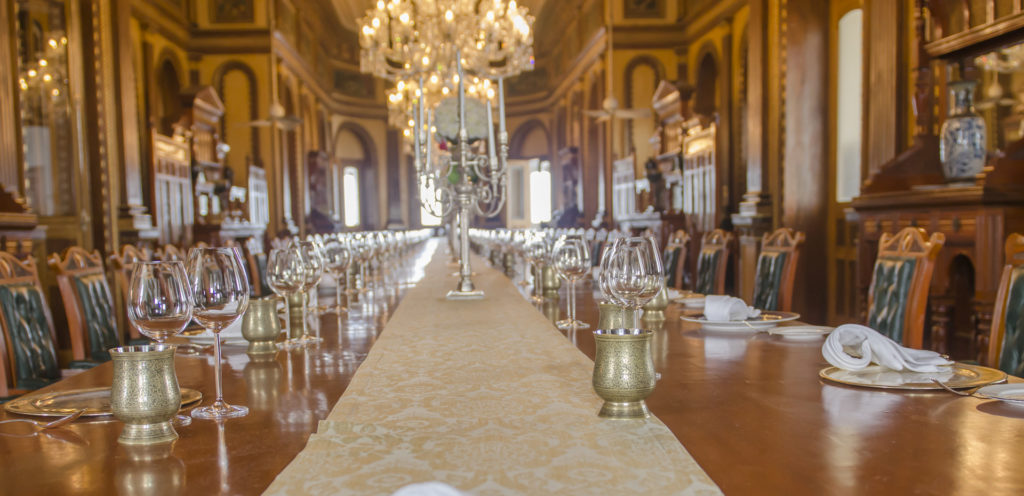 [2] Cirrus 9, The Oberoi Delhi
Dine at a gorgeous, roof-top bar with a surreal, panoramic city's view including the golf course greens and the UNESCO world heritage site, the Humayun's Tomb in New Delhi. Appropriate for a luxe and intimate date-night, Cirrus 9 at The Oberoi could be a befitting pick.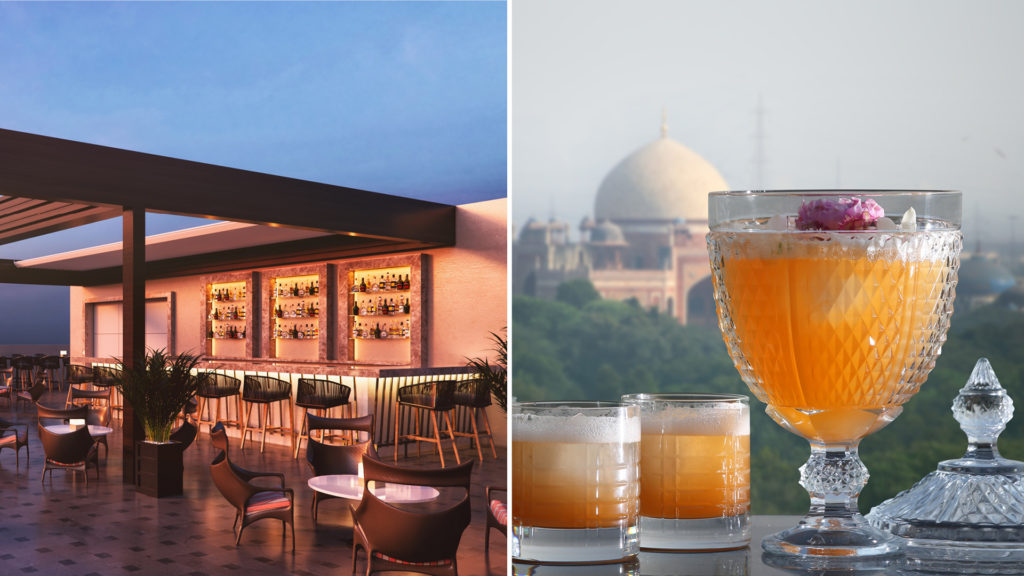 [3] Wasabi by Morimoto Mumbai, Taj Mahal Palace, Mumbai
The upscale, Japanese dining spot at the magnificent Taj Mahal Palace in Mumbai serves the best of scenic views of the city's skyline and rare sakes. The fine dining spot in Mumbai is known for its delectable sushi. Witness the best of this cuisine and the pulse of the city at the Wasabi by Morimoto.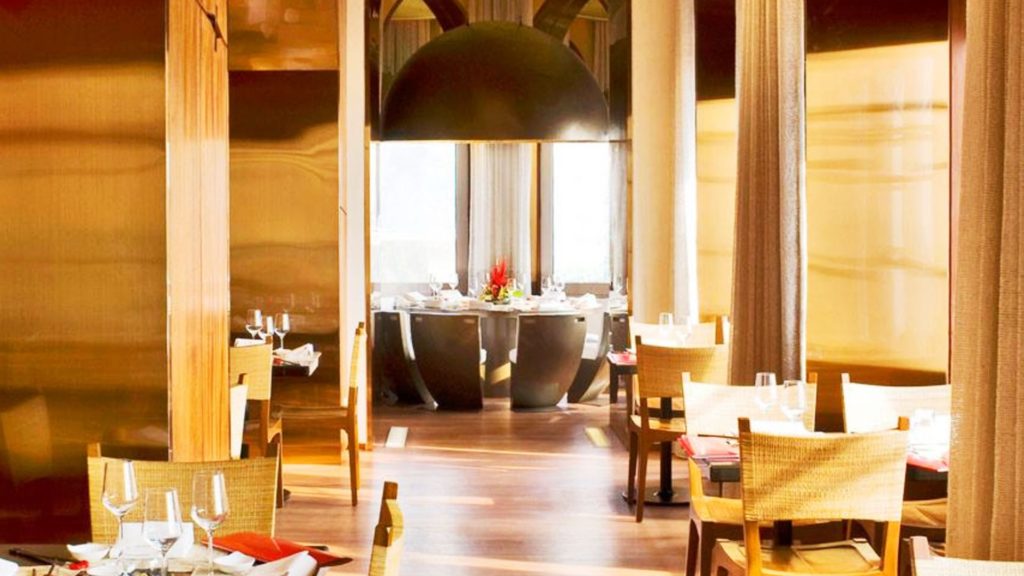 [4] Ocean – The Private Dining Room – Sahara Star, Mumbai
The dining experience at the imperially suave, private dining at Ocean at the Sahara Star hotel in Mumbai is one of a kind. The decor is dominated by ocean treasures and aquariums beneath the glass walls all over the restaurant. The fine-dining spot is known for cuisines like Asian, Mediterranean, North India and seafood.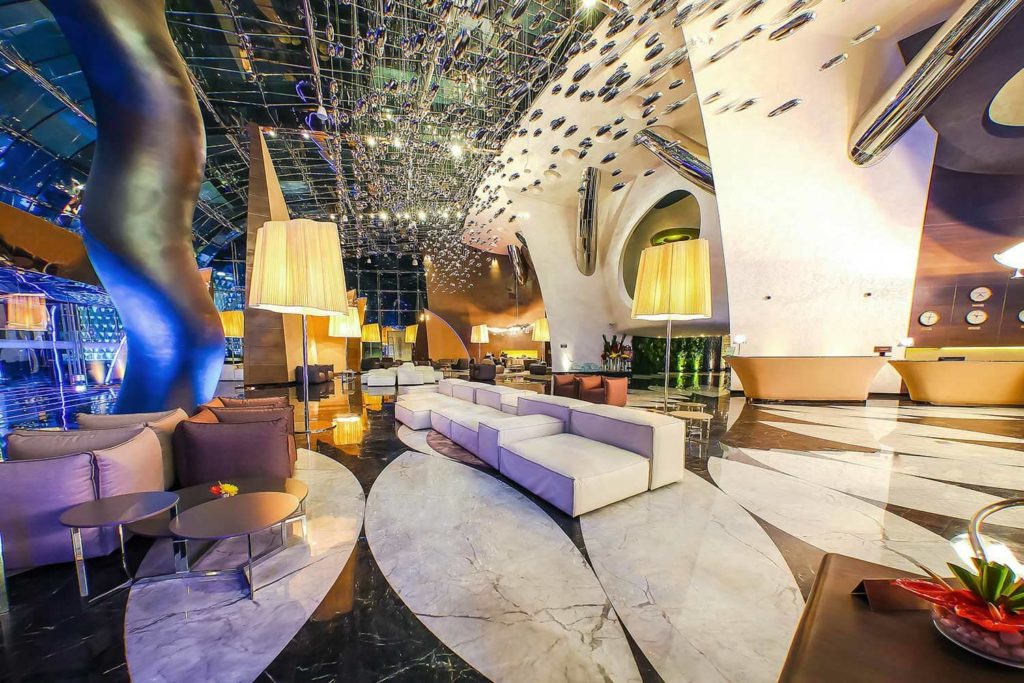 [5] Orient Express, New Delhi
Bring your fantasy of dining in a European-style, luxurious fine dining in a train car to life at the Orient Express at New Delhi. The plush setting in the decor is well complemented by the plethora of selections on their menu. Treat yourself to their delectable camembert souffle and cheesecake with a tall glass of classic red wine.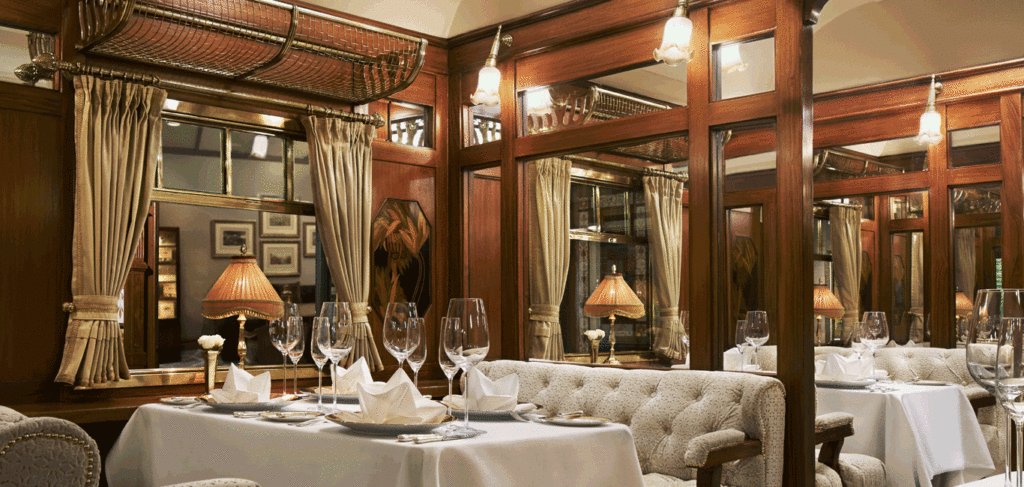 Add to favorites