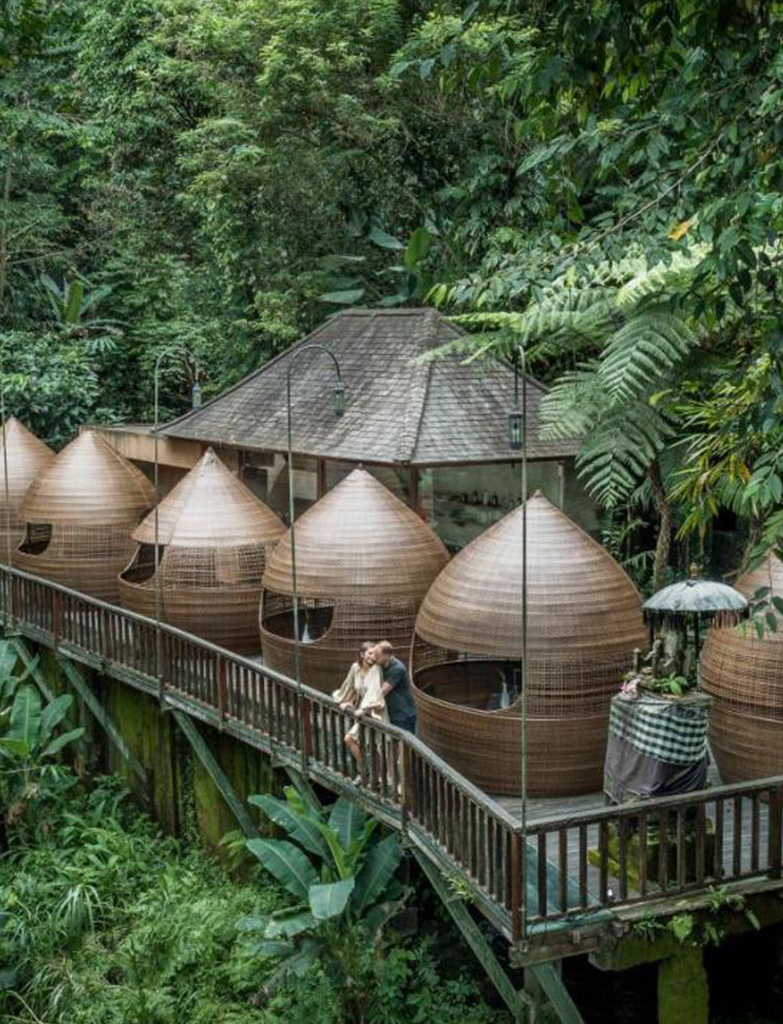 We are feeling tropical here! If you're on the lookout for a luxurious escapade that flawlessly blends the serene beauty of nature with utmost leisure, Kayon Jungle Resort in Ubud, Bali, Indonesia definitely deserves a spot on your go-to list. Embraced by lush greenery and with a magnificent infinity pool overlooking the breathtaking vistas of the river valley, the Kayon Jungle Resort offers a whimsical paradise for guests seeking to unwind, rejuvenate and reconnect with nature.
So, If you're seeking a luxurious stay that balances the beauty of Balinese culture, the splendour of nature, and the comfort of a premium resort, the Kayon Jungle Resort in Ubud, Bali, Indonesia is the ultimate destination for you. The resort's enviable setting, luxury amenities, plush accommodations and various recreational activities make it an unforgettable experience that caters to every traveller's tastes. Read on, to know more as we take you on a fabulous virtual tour of what this amazing Kayon Jungle Resort in Ubud, Bali has to offer.
ACCOMMODATION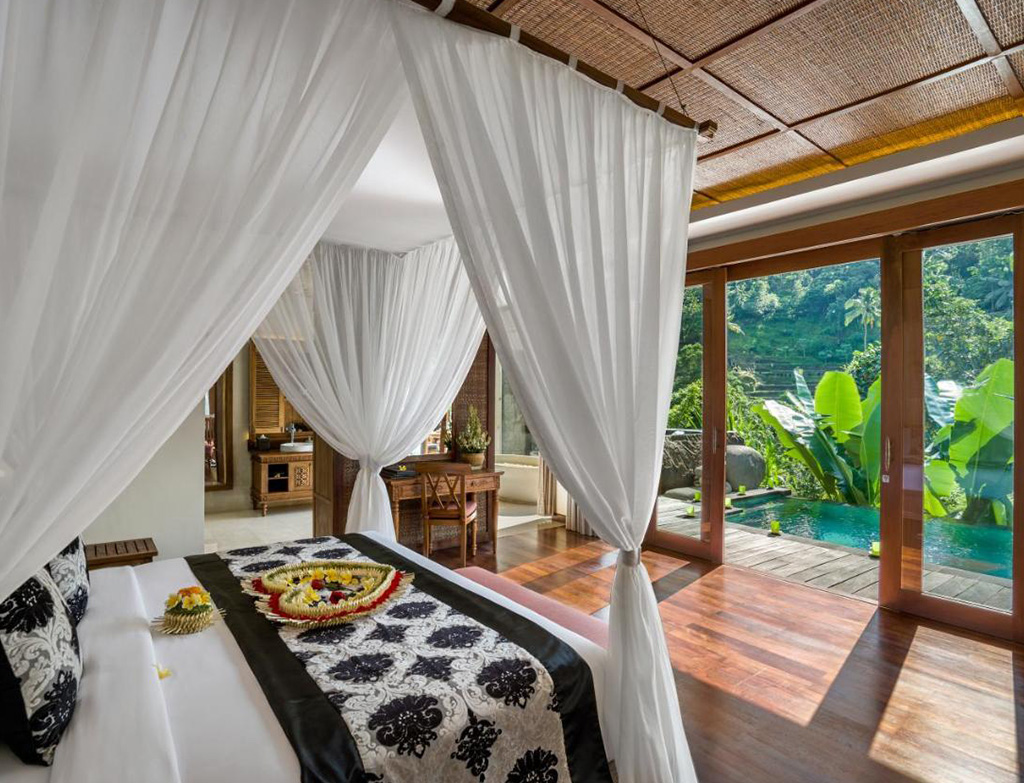 The resort features several types of accommodations, from Standard Rooms to Pool Villas, all elegantly designed and tastefully furnished to create a perfect blend of modernity and Indonesian style. The rooms are spacious, with a private balcony or terrace and a range of amenities that will make your stay more comfortable and convenient, including WiFi, minibars, flat-screen TVs, safes, and air conditioning.
The Pool Villas, in particular, are an absolute delight, with an outdoor swimming pool, a private pavilion and garden, a romantic four-poster bed, and a spacious bathroom that features a semi-outdoor shower and a luxurious bathtub.
PLUSH FACILITIES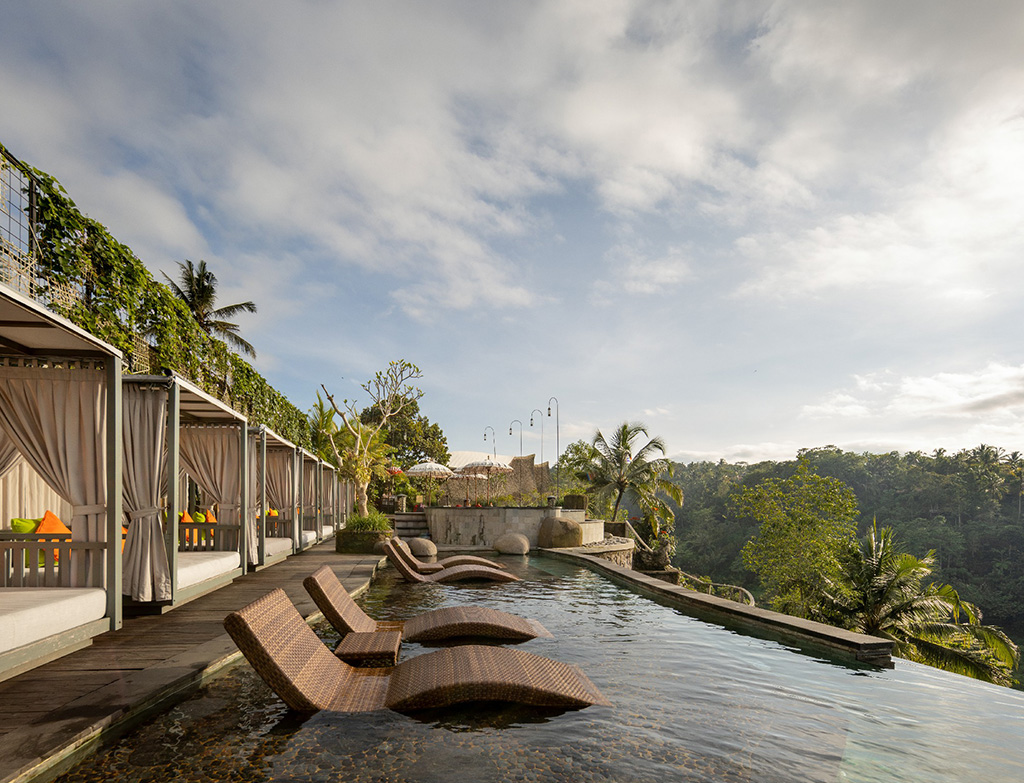 Kayon Jungle Resort offers an array of premium facilities and amenities that will make your stay unforgettable. The resort features an infinity pool, with a stunning view of the valley, a spa that offers a range of treatments, an open-air yoga deck, two restaurants and a bar.
EXQUISITE CUISINE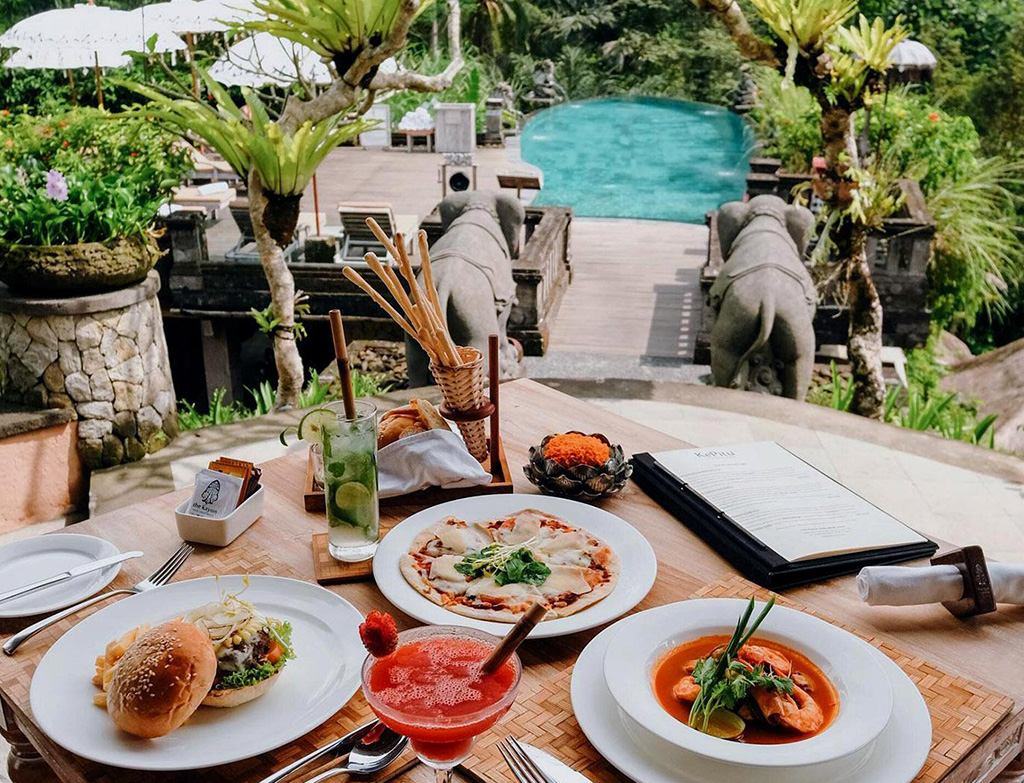 The restaurant's menu is a mix of international and Indonesian dishes, served in a serene and peaceful ambience. Breakfast is served overlooking the resort's rice paddies, with a breathtaking view of the valley. The resort also offers a range of activities, including Balinese cooking classes, traditional dance performances, forest and ricefield walks, bicycle rides, and tours of the local area.
SPA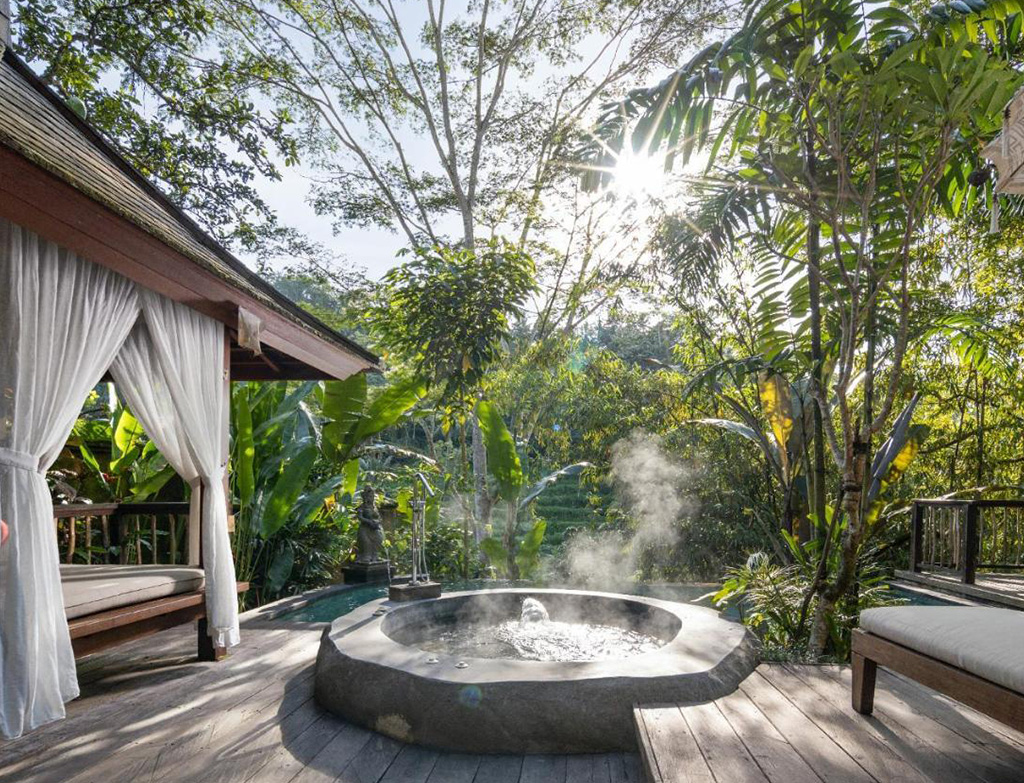 The Spa here truly redefines paradise. Surrounded by a lush plantation and the soothing hymns of nature, the Kayon Jungle Resort's spa offers a luxurious range of rejuvenating treatments such as traditional Balinese massages, aromatherapy, beauty facials and other exfoliating body scrubs.
The plush spa also hosts several treatment pavilions, each with its own serene atmosphere including a riverside pavilion, a rooftop pavilion and lastly, a pavilion nestled in the jungle. For a truly paradisical experience, the spa at Kayon offers a great romantic getaway package, which involves a massage, a flower bath and not to forget, a stunning candlelit dinner for two by the riverside.
LOCATION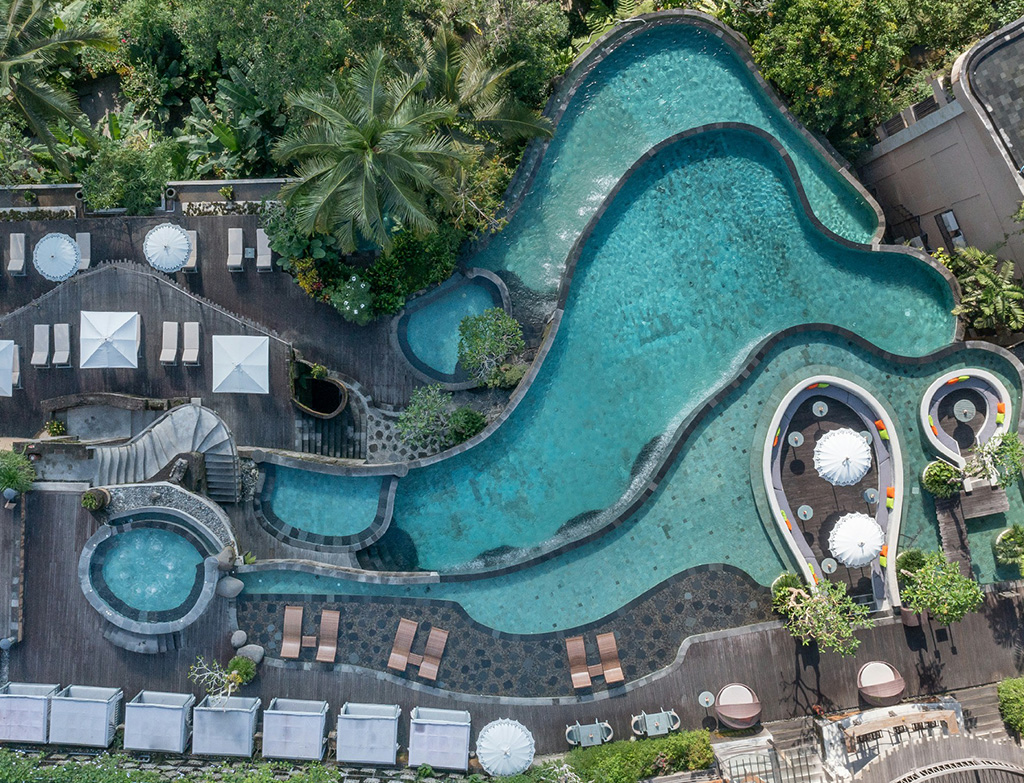 https://thekayonjungleresort.com
Ubud, Bali, is a popular destination for travellers seeking a touch of luxury, culture, and nature. The Kayon Jungle Resort is located just 10 minutes north of Ubud's city centre, making it an ideal base from which to explore the surrounding area.
The resort is situated on the banks of the Wos River, with a sand and stones bar and a natural waterfall on the property. The resort features an authentic Balinese village nearby, where guests can experience the local culture, visit the temples, and watch traditional dance performances.
In addition to its cultural attractions, Bali has several beautiful beaches and stunning natural scenery to explore, including Mount Agung, one of the highest volcanoes in Bali, and several rice paddies.


Add to favorites