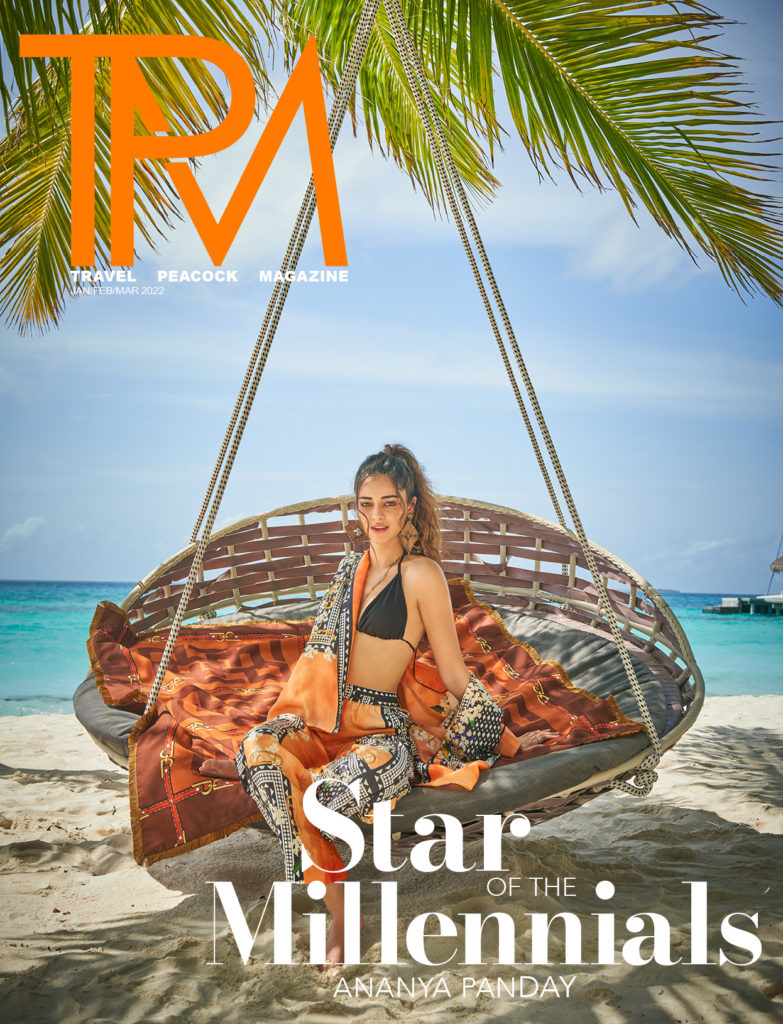 CREDITS-
Photographer – Rohan Shrestha
Assisted by – Sheldon Santos
Wardrobe – Falguni Shane Peacock
Styling – Chandni Sareen
Makeup – Stacy Gomes
Hairstylist – Ayesha Devitre
Production – Fetch Consultancy
Location Courtesy – LUX* South Ari Atoll Resorts & Villas, Maldives
All Jewellery – FSP Jewellery, Silver House, Shoplune, Isharya, Outhouse Jewellery, Misho Designs, Bhavya Ramesh Jewelry, Simsum Fine Jewellery
Shoes – Paio Shoes
Hat – The Source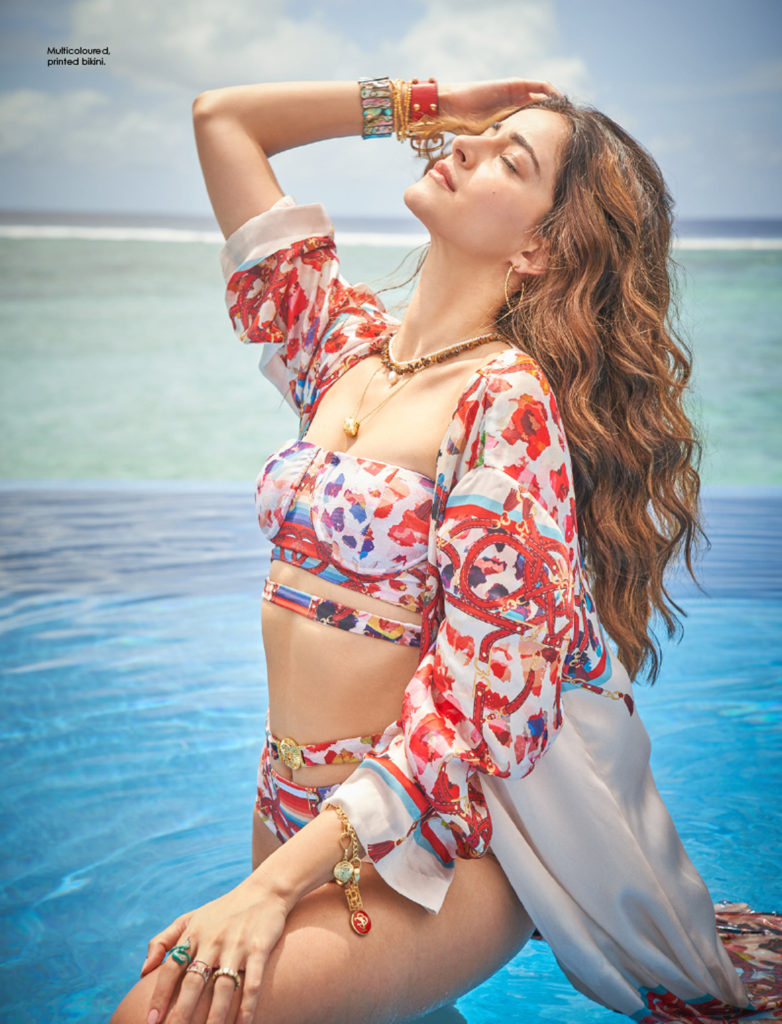 What makes Ananya Panday truly 'unique' just like her name is her inexhaustible travel bucket list and her unending desire to strike it all off soon so that she can make a new one just as long as the one she fulfilled. Happy and hippie at heart, Ananya may have achieved stardom and success at a young age, but it doesn't stop her from taking a walk in the mountainous town of Mussoorie looking for some good cafes that serve some piping hot Maggi and delectable Momos or even stopping by her favourite Chaat joint to relish a plate of Paani-puri. Ananya calls herself a 'backpacker' who loves a combination of neatly laid out travel plans and going with the flow spontaneously. Little joys like soaking in the sunset to admiring the pretty skies to strolling about town, fill her heart and touch the traveller side of her, she says.
For our Nov-Dec-Jan issue, Ananya lets herself loose and pulls out her bucket list to strike off some of her wishes in the gorgeous islands of the Maldives. The Travel Peacock Magazine catches her frolicking in the azure blues seas as she unravels the traveller in her.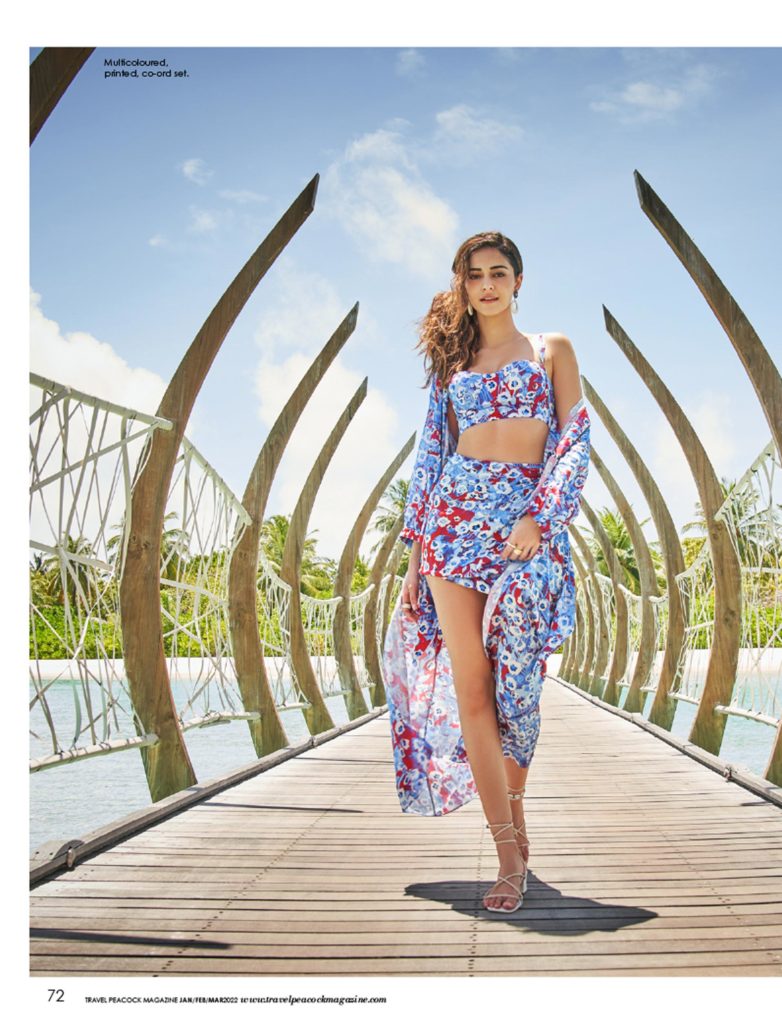 [Q] What aspects of Mumbai — the city you were born and raised in — resonate the most with you?
My favourite part of Mumbai would probably be the people, and also the fact that there's so much diversity, freedom, acceptance, ambition, and a good amount of chill. For me, Mumbai also is a lot about films and the industry — so many corners in the city remind me of films from the '60s and the '70s. I love the artwork painted all over the city like the huge Amitabh Bachchan mural or the Rajesh Khanna one. I feel like there's a perfect balance between the old-world architecture and also the new high-rise buildings, so you get a bit of both. There's something iconic about the Kaali Peeli taxis in town, catching a rickshaw in Bandra, chilling at the Bandra bandstand or Carter Road. For me the weather too is perfect. I'm a full-on warm weather person and I love the monsoons in Mumbai, and I know it's probably a controversial thing to say (Hello people from Delhi!) but I feel like it gets pretty cold in December-January too! (laughs). I love that we have the ocean and beaches too. Last but not least, the street food! Paani-puri and Vada pav gang for life.
[Q] Of all the places you've visited, any particular city that is close to your heart? What makes this place unique?
I've lived in Mumbai. And I'm a very homesick person — even though I love travelling — I always end up missing home a lot. I spent a lot of time in Delhi when I was younger because that's where my Nana, Nani, and Masis live, so my parents used to leave me with them and travel a lot — so for me, Delhi always reminds me of family and is like a second home.
[Q] What are some of the fondest trips from your childhood days?
Going with my family to amusement parks! My sister and I are obsessed with roller coasters. And meeting up with family friends on holidays and all of us being together, going to arcades, playing in the parks, making scrapbooks!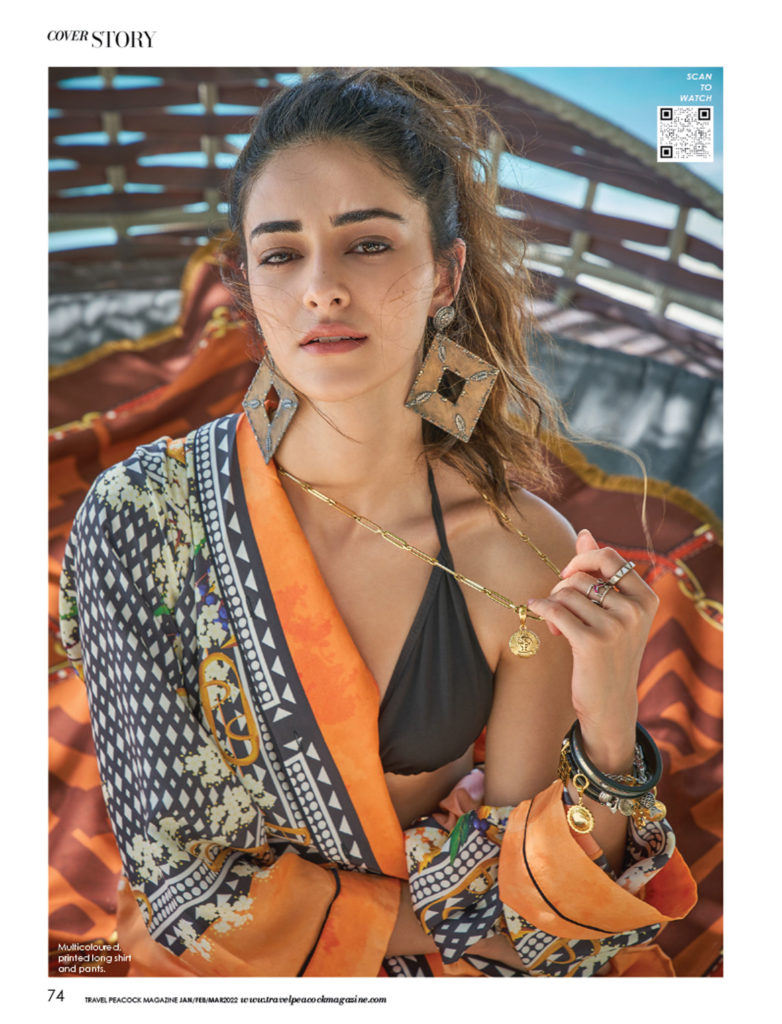 [Q] You've been to various locations for your movie shoots. Which one has been your most favourite?
I really enjoyed shooting my first film in Mussoorie and Dehradun. We were there for almost two months and it became like home. I've not travelled much to the mountains so the weather and landscape were a welcome change for me and I'm craving to go back. I loved just walking the streets and finding Maggi and momo cafés in the cold weather, and visiting the Landour cafe every Sunday to get some croissants and hot chocolate, and waking up early mornings to hear the monkeys jump on our roof!
We went river rafting in Rishikesh after packing up one day and stopped to have Maggi on the way. The feel of the Ganga is so cold and so pure and beautiful, I can still feel it every time I think of it. Can't replace that feeling!
I also recently visited Udaipur for a shoot and I fell in love instantly! It's one of the most beautiful cities, filled with so much culture and magic and, of course, great food. I loved waking up to watch the sunrise over the lake and then going on a boat ride for the sunset. Just give me pretty skies and food, and I'm all good quite honestly!
[Q] How does the culture of these places you've visited influence you?
I think as an actor it's so important to absorb and observe the culture and people all over the world but especially cities within our own country. I love people-watching (at the risk of sounding creepy), but just listening to their conversations in their local language and what they talk about, their homes, and their relationships with one another is something I love observing. I think also just going out and walking around, even if you don't have a plan or a specific destination just walking around in a new city is probably one of the most enriching experiences.
[Q] Amongst all the places that you've travelled to, which one do you think is underrated and deserves more attention from travellers?
My visit to Africa has probably been one of the best trips. I'm a full-on nature person and an animal lover so to observe them in their natural habitat was a huge joy and humbling experience for me. So, that's a place I would definitely recommend, especially right now because it teaches you so much about the importance of conservation and the urgent need for protecting our planet.
Japan is also a super exciting place. The temples there, the heritage sites, the cherry blossoms, and the skiing were big takeaways for me.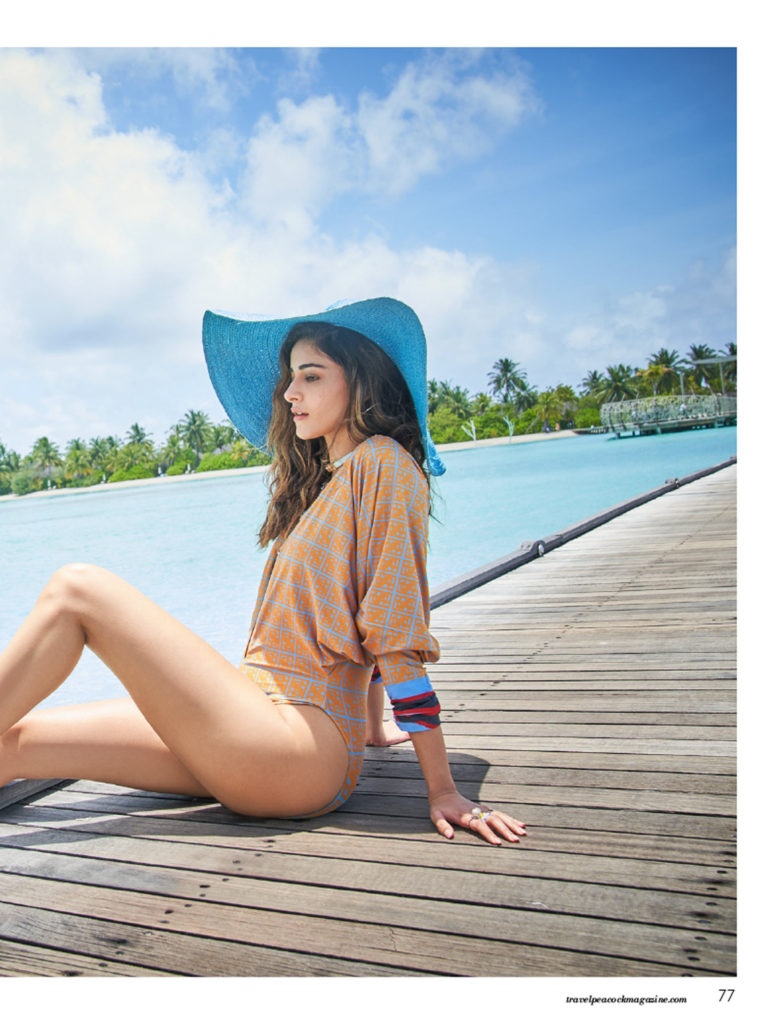 [Q] What is one thing you missed the most about travelling during the lockdown?
Travelling, itself! (laughs) But seriously the excitement and anticipation at airports, sitting on a plane and landing in a new city with so many possibilities and filling it up with all these experiences is probably the best feeling in the world.
[Q] Where was your first trip to when the lockdown eased?
The first trip I actually took was to Goa, but for a film shoot. We were in Goa for two months and I think both the feelings, first — of firstly getting back to work and second, of being able to travel were both exciting but honestly a little scary too. I've been to Goa so many times before but I think I appreciated all of it a little extra this time, but that's what I think my biggest takeaway has been from the lockdown in general, which is gratitude and appreciating the smaller moments in life. My favourite memory was when we did a little trek to the Butterfly beach, which was really fun and then we ended up swimming in the ocean at Agonda beach.
[Q] As we're still quite hit by the pandemic, how comfortable are you taking an international trip?
While travelling I think making sure all the COVID-19 protocols are in place is of utmost importance. Starting with getting vaccinated, not just to protect yourself but the people around you. For example, at the Lux South Ari Atoll resort, all the hygiene and COVID-19 protocols were in place beforehand and I felt safe and comfortable to explore and enjoy a new place!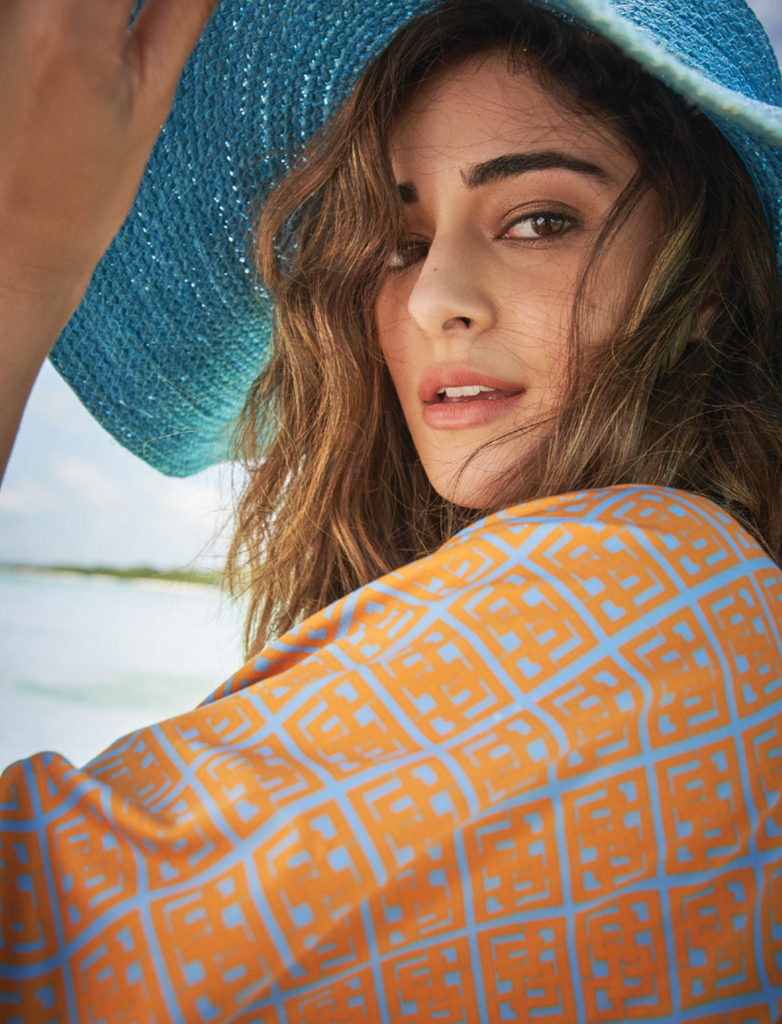 [Q] Which city did you visit recently? What did you love the most about it?
I'm currently shooting in Las Vegas. My favourite part of this trip was visiting this place called Sandy Valley Ranch, one of the most gorgeous landscapes with literally every day having the most magical sunsets. I took a horse riding lesson here, it was probably the most surreal feeling riding a horse in the middle of a desert accompanied by a cowboy. I felt like I was in a movie.
[Q] Do you remember your first solo trip?
I've actually never done a solo trip but it's on my bucket list. I think it'll teach me a lot about myself and make me way more independent. I just kind of have time to take that leap of faith and do it.
[Q] What are the three things that define the essence of a city?
– The people.
– The food.
– The festivals.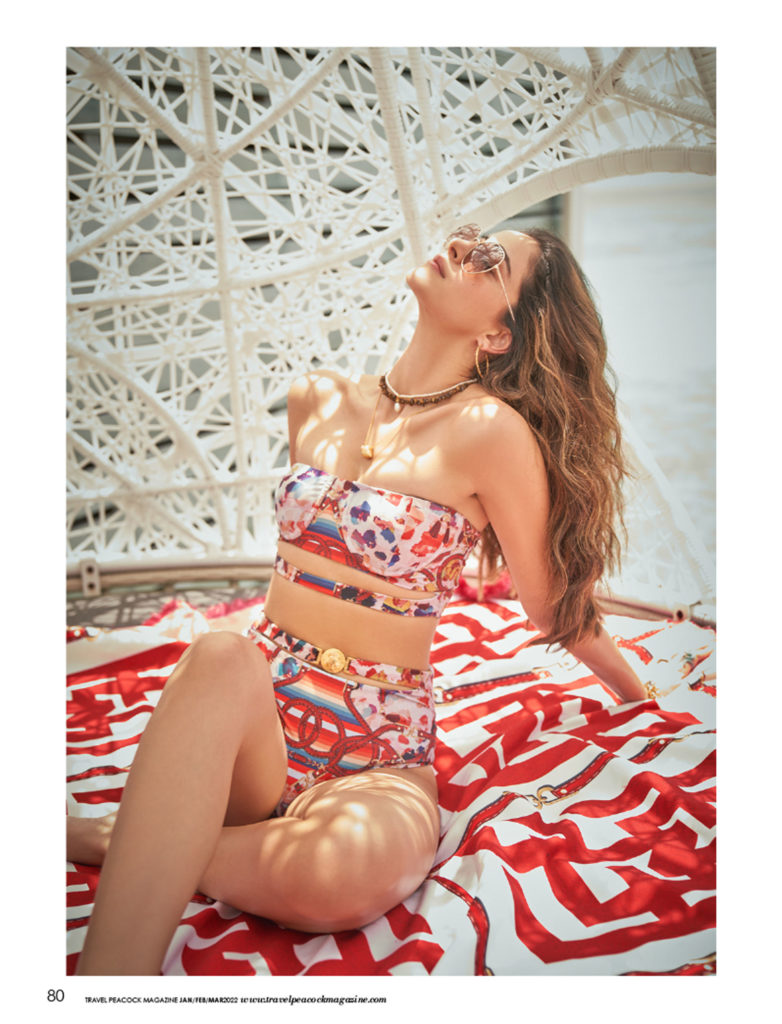 [Q] What do you like to read/watch when on a long flight?
The first thing I do when I get on the plane is to start scouting for movies to watch, but then I always end up falling asleep and watching old episodes of Friends. I always carry a book with me as well.
[Q] Backpacker or a luxury traveller?
A little bit of both, currently a backpacker though!
[Q] How necessary is conscious travelling in today's time?
Of most importance. I've come to realise that you don't have to spend so much money to have a good time, it's mostly about experiences. Think local, try to eat more at the local places rather than fancy restaurants, even in terms of shopping. I think there's also a sense of responsibility and sensitivity to the cultural beliefs and practices when visiting a new place. Our planet is everyone's home so we need to respect it and protect it no matter where we travel.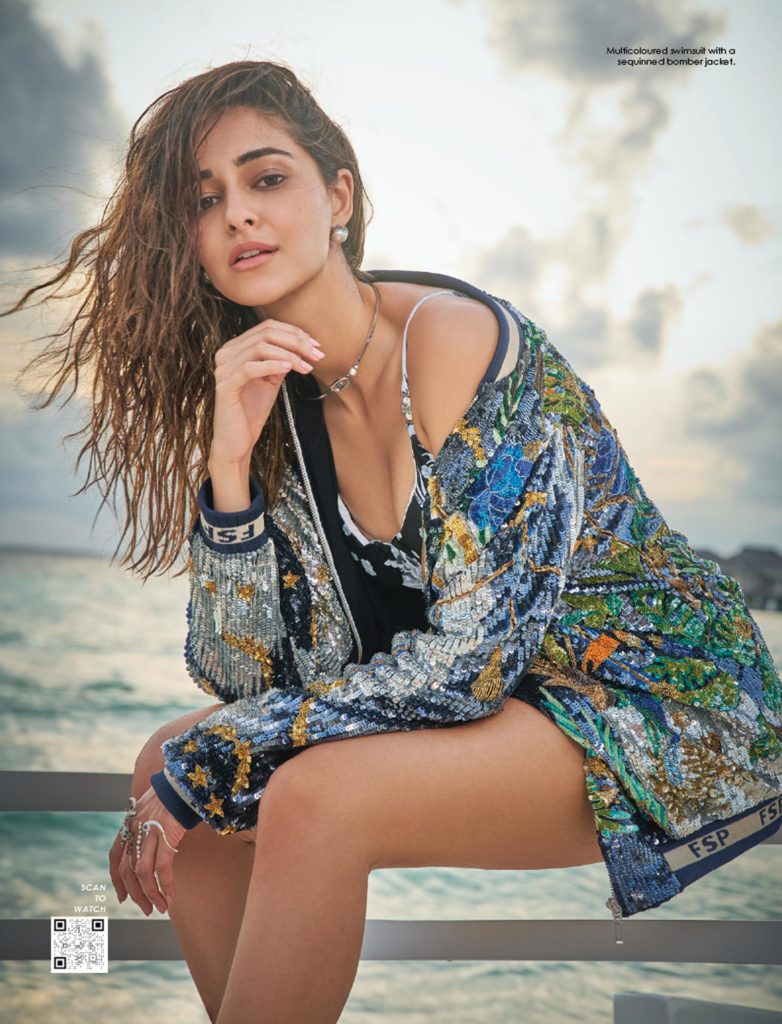 [Q] What are some of the most important things you keep in mind while travelling?
To go with the flow. Think local, plan as much as possible but if it doesn't work out don't worry, the fun is in the unknown. Don't be afraid to try out new things, meet new people. Discover something new about places and yourself. Learn, absorb, grow.
[Q] Are you an impromptu traveller, or do you like to pre-plan your holidays till the last detail?
I like to pre-plan and do my research, especially in terms of museums, restaurants, and adventure activities. I think it's good to have a plan but also be open to the idea of being spontaneous and going with the flow once you reach a place because so much could change and by being stuck to a plan you may miss out on something that could be more exciting.
[Q] Your bucket list destinations?
Right now at the top of my bucket list is to get my scuba diving license. I want to do a boat stay, a diving trip for a few days.
– Kerala
– Sri Lanka
– Puducherry
– Andamans
– Bhutan
– Ladakh
– Greece
– The Bahamas
– Cappadocia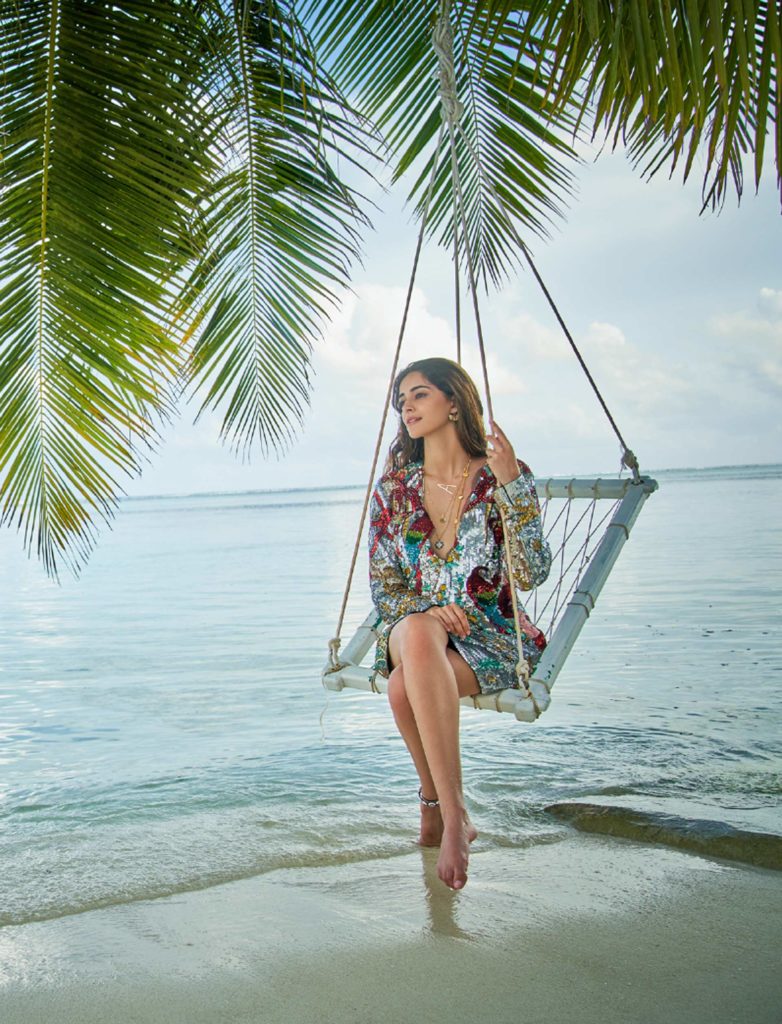 [Q] Five things you never travel without?
– 5000 clothes even though I end up wearing only five.
– A companion because I can't sleep alone.
– A list of places I want to eat at.
– Sneakers because I love walking everywhere.
– A book.
[Q] What does your travel playlist look like?
A lot of Imtiaz Ali films' music and AR Rahman! Chill, Lo-Fi, soulful Indian music.


Add to favorites