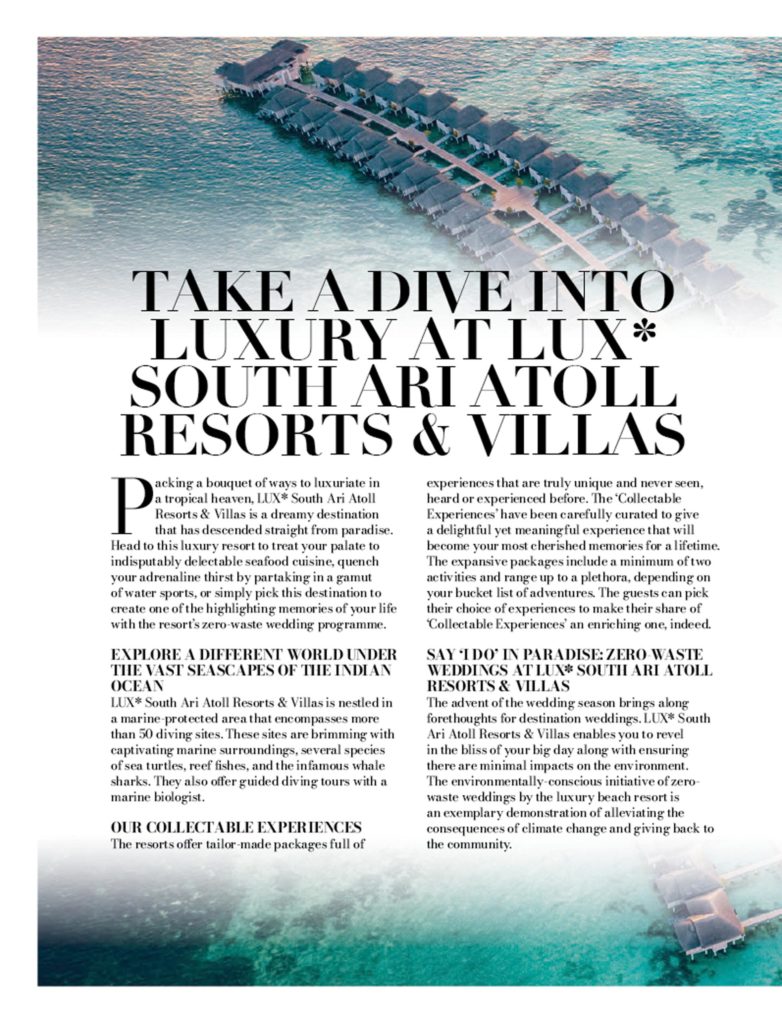 Packing a bouquet of ways to luxuriate in a tropical heaven, LUX* South Ari Atoll Resorts & Villas is a dreamy destination that has descended straight from paradise. Head to this luxury resort to treat your palate to indisputably delectable seafood cuisine, quench your adrenaline thirst by partaking in a gamut of water sports, or simply pick this destination to create one of the highlighting memories of your life with the resort's zero-waste wedding programme.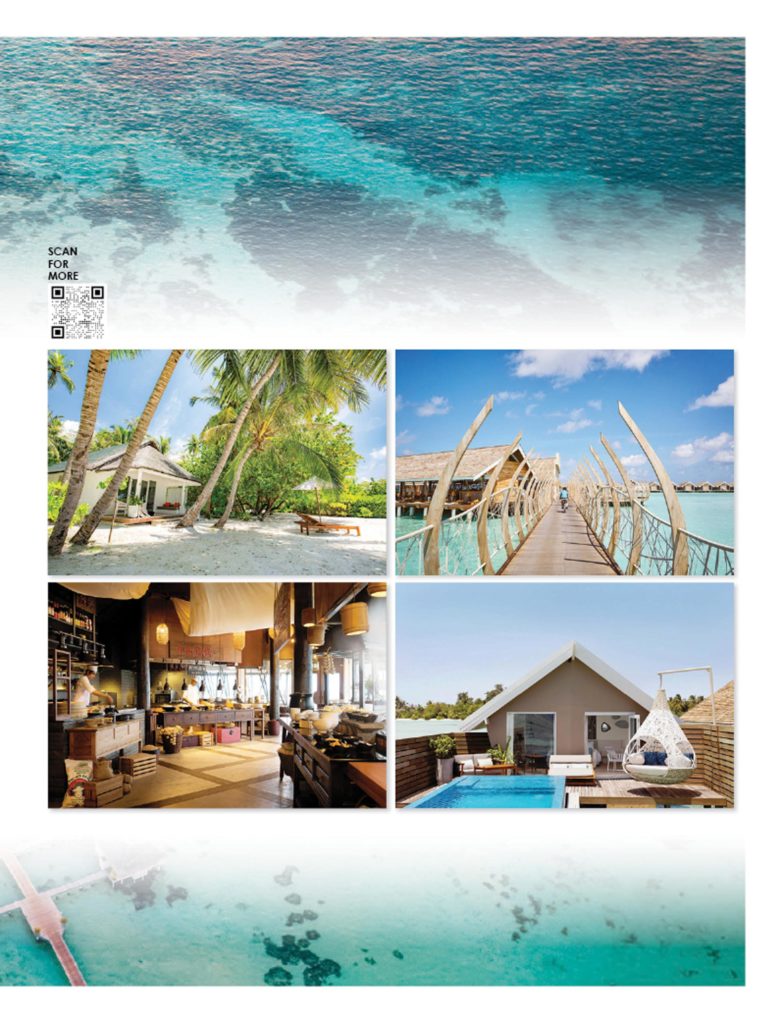 EXPLORE A DIFFERENT WORLD UNDER THE VAST SEASCAPES OF THE INDIAN OCEAN
LUX* South Ari Atoll Resorts & Villas is nestled in a marine-protected area that encompasses more than 50 diving sites. These sites are brimming with captivating marine surroundings, several species of sea turtles, reef fishes, and the infamous whale sharks. They also offer guided diving tours with a marine biologist.
OUR COLLECTABLE EXPERIENCES
The resorts offer tailor-made packages full of experiences that are truly unique and never seen, heard or experienced before. The 'Collectable Experiences' have been carefully curated to give a delightful yet meaningful experience that will become your most cherished memories for a lifetime. The expansive packages include a minimum of two activities and range up to a plethora, depending on your bucket list of adventures. The guests can pick their choice of experiences to make their share of 'Collectable Experiences' an enriching one, indeed.
SAY 'I DO' IN PARADISE: ZERO-WASTE WEDDINGS AT LUX* SOUTH ARI ATOLL RESORTS & VILLAS
The advent of the wedding season brings along forethoughts for destination weddings. LUX* South Ari Atoll Resorts & Villas enables you to revel in the bliss of your big day along with ensuring there are minimal impacts on the environment. The environmentally-conscious initiative of zero-waste weddings by the luxury beach resort is an exemplary demonstration of alleviating the consequences of climate change and giving back to the community.




Add to favorites