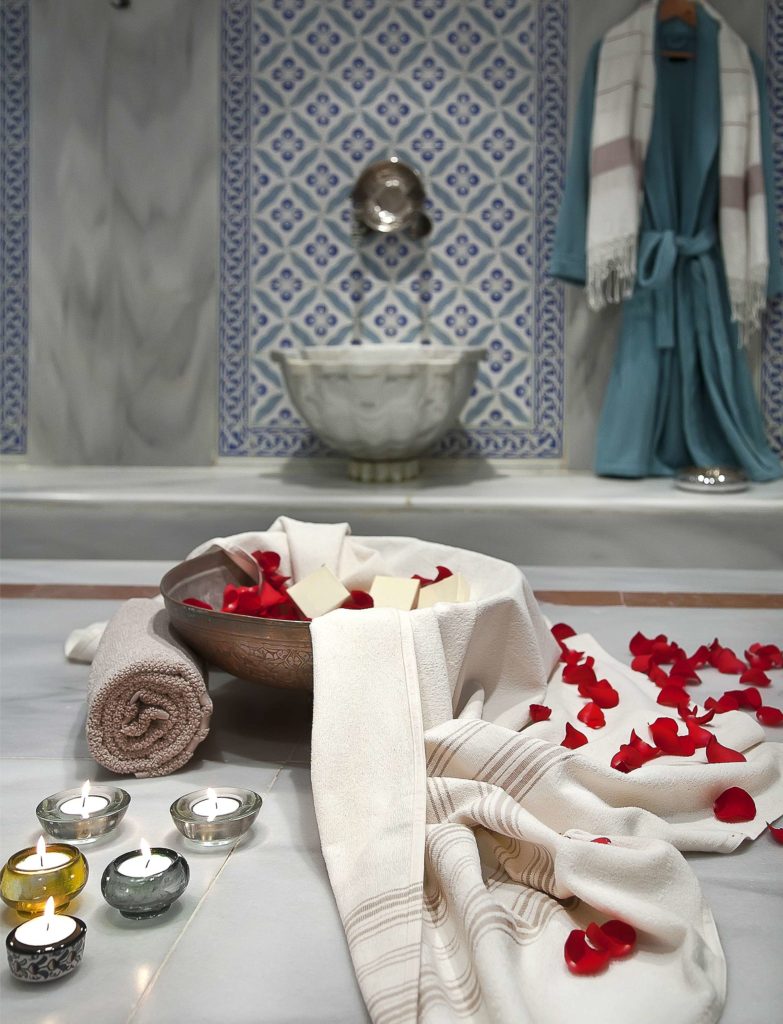 Turkish hammam baths have remained ingrained in the social and cultural fabric of Turkey and other middle eastern countries since ancient times. The term 'hamma' denotes 'heat up'. The public baths were used as saunas or steam baths. In the olden days, hammam baths provided a way to socialize too. Istanbul's tourism flourished due to its heritage, history, and art & culture. Therefore, Turkish hammam baths became a significant component of Istanbul's tourist attractions.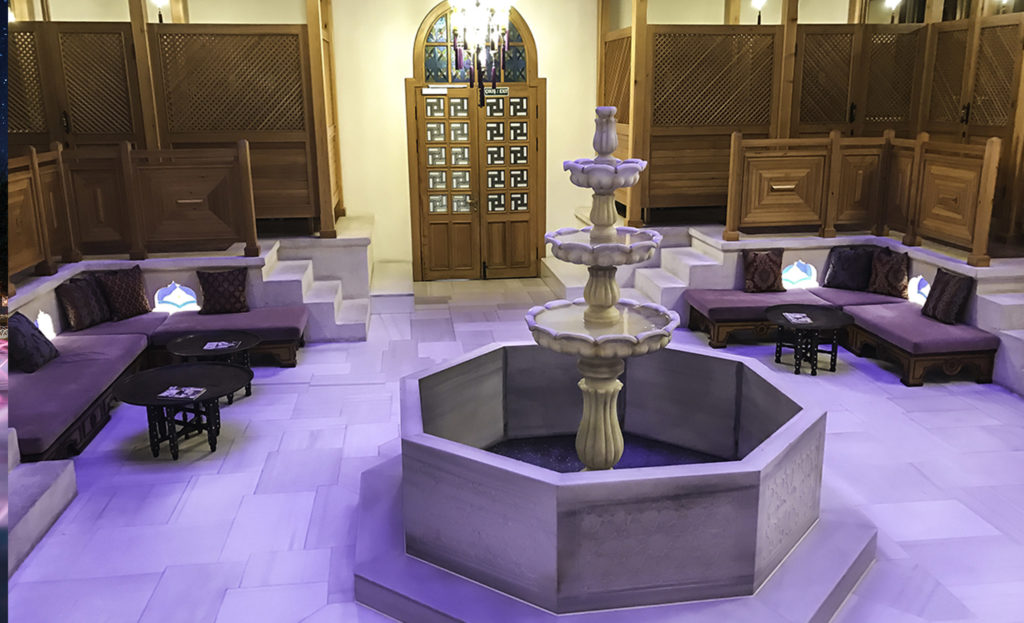 The country houses many picturesque and primordial Turkish hammam baths that date back to the 15th century. These Turkish public baths have been in the core of their culture since then. The facades and interiors of these Turkish hammam baths usually follow a similar structure that is influenced by the olden architectural styles of these Turkish hammam baths. If you plan a trip to Istanbul, make sure you check out the best Turkish baths in Istanbul that combine the aesthetic allure of the Ottoman, Persian, and Turkish culture along with luxury comforts and services.


[1] Ayasofya Hurrem Sultan Hammam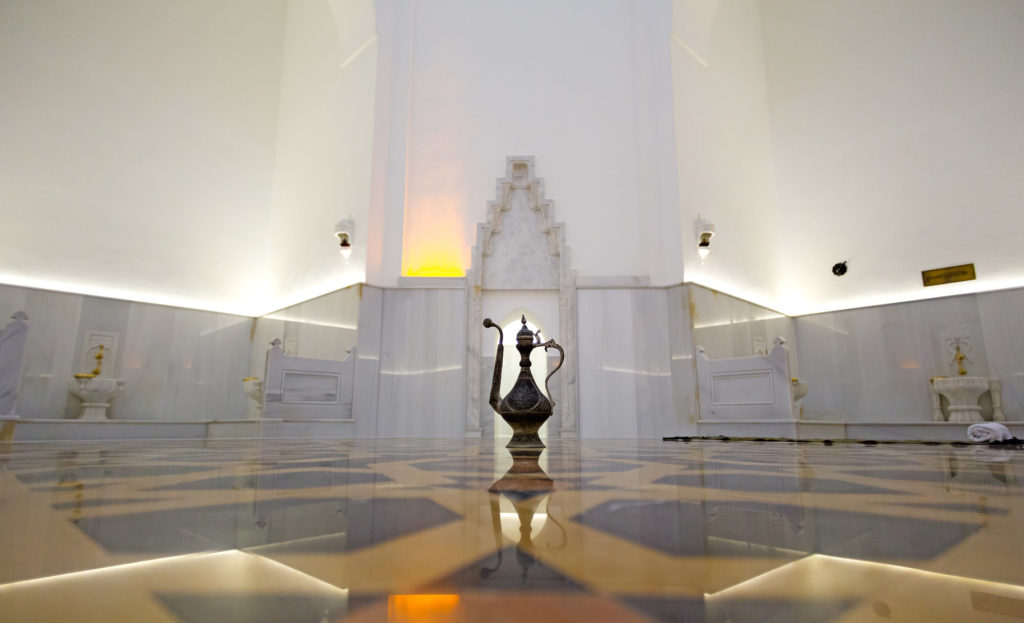 One of the oldest and sought after luxury Turkish hamam baths in Istanbul is Ayasofya Hürrem Sultan Hamam (Hagia Sophia Hurrem Sultan Hamam). The Turkish bath was built in the 16th century. It was commissioned by Hurrem Sultan and designed by Mimar Sinan as a charity building. The bath shut in 1910 and it was restored and opened to the public in 2008. The architecture of the Turkish hamam bath is one of a kind, containing the male section and the female section on the same axis mirroring each other. The Turkish bath includes 5 different packages and the massage therapies include rejuvenating services like aromatherapy, foot massage, anti-stress massage, and back massage.

LOCATION : Cankurtaran, Ayasofya Meydani No. 2, 34122 Fatih/Istanbul, Turkey.
APPROXIMATE COST : 55 Euros to 200 Euros
BOOK HERE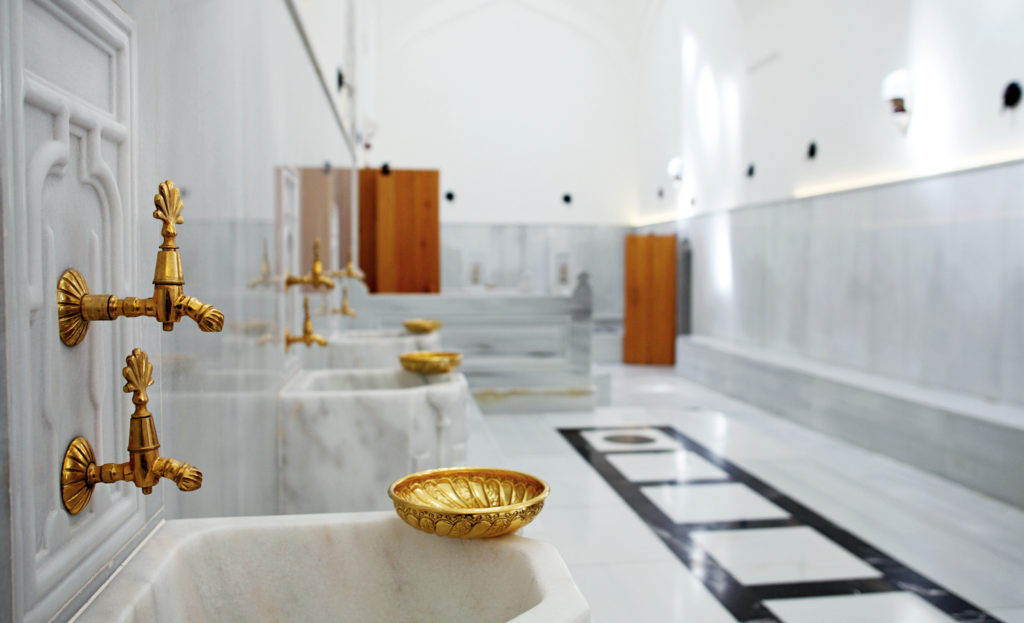 [2] Ağa Hamamı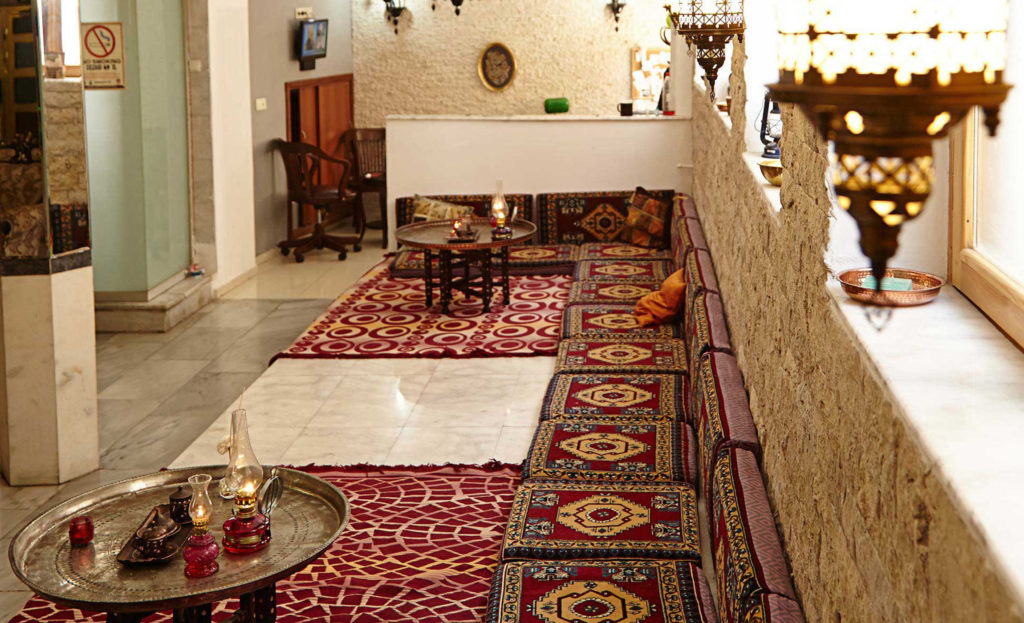 Ağa Hamamı is the oldest Turkish hammam bath in Istanbul. The historical Turkish hammam bath was built in 1454 by Ibrahim Aga for Fatih Sultan Mehmet and his sons. The Istanbul Turkish hammam bath contains three structures for changing, warming up, and heating up. The services offered at this Turkish Hammam bath include foam baths, oil massages. Kese, foam bath, face mask, etc.

LOCATION : Kuloğlu, Turnacıbaşı, Cd. No. 48, 34433 Beyoglu/Istanbul, Turkey
APPROXIMATE COST : 25 Euros to 50 Euros
BOOK HERE


[3] Tarihi Galatasaray Hamamı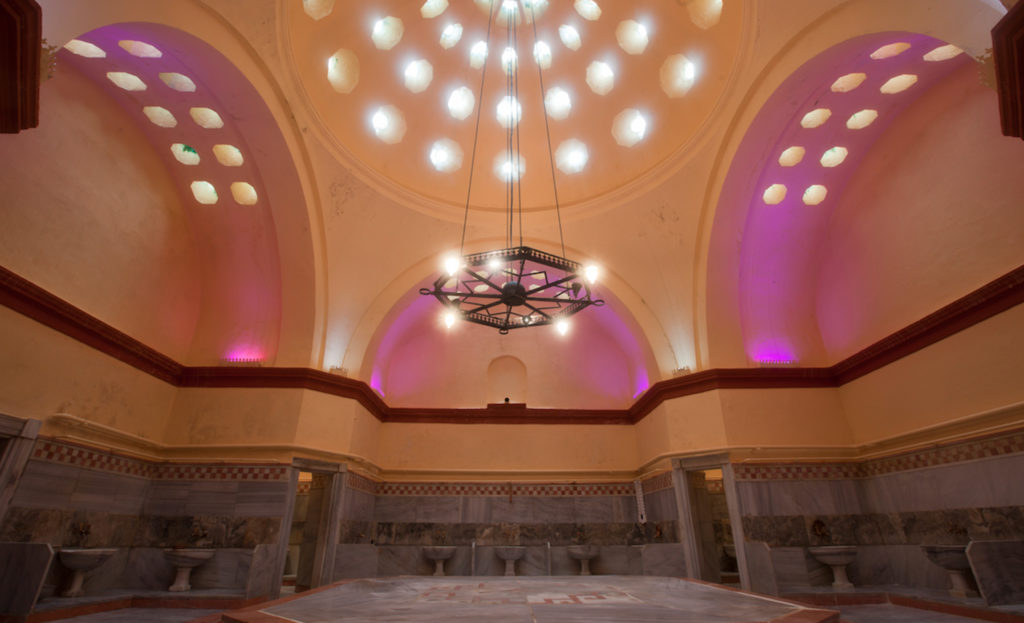 One of the best Turkish baths in Istanbul, Tarihi Galatasaray Hamamı is the only Turkish hamam bath that is affiliated to the Ministry of Tourism. The construction of this magnificent Turkish hamam bath has an interesting story. It was built by Sultan II in 1481. The Turkish hamam bath was renovated and opened for public use. It offers the standard range of services including bath, pouch, bubble bath, and oil massage.

LOCATION : Kuloğlu, Turnacıbaşı, Cd. No. 8, 34433, Beyoglu/Istanbul, Turkey
APPROXIMATE COST : 18 Euros to 30 Euros
BOOK HERE


[4] Süleymaniye Hamamı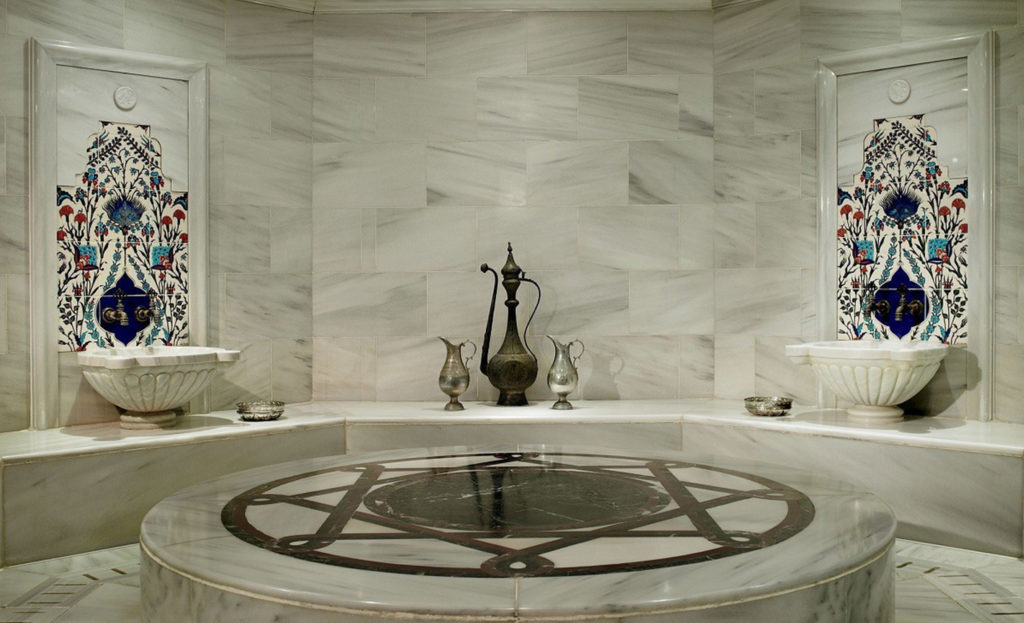 Built in 1557, Süleymaniye Hamamı is a historic Turkish hammam bath designed by Mimar Sinan. It is the only hammam in Istanbul where there are no separate bathing sections for men and women. The building is crowned by a lavish, arched dome and intricate marble inlay-work on the walls. There was a 'bowl of icterus' that was lost after being used for several ages. It was rumored that whoever washed themselves from this bowl got cured. The range of services offered by the hammam include bathing, washing, peeling, and soap massages.

LOCATION : Süleymaniye, Mimar Sinan, Cd. No. 20, 34116 Fatih/Istanbul, Turkey
APPROXIMATE COST : 40 Euros
BOOK HERE


[5] Kılıç Ali Paşa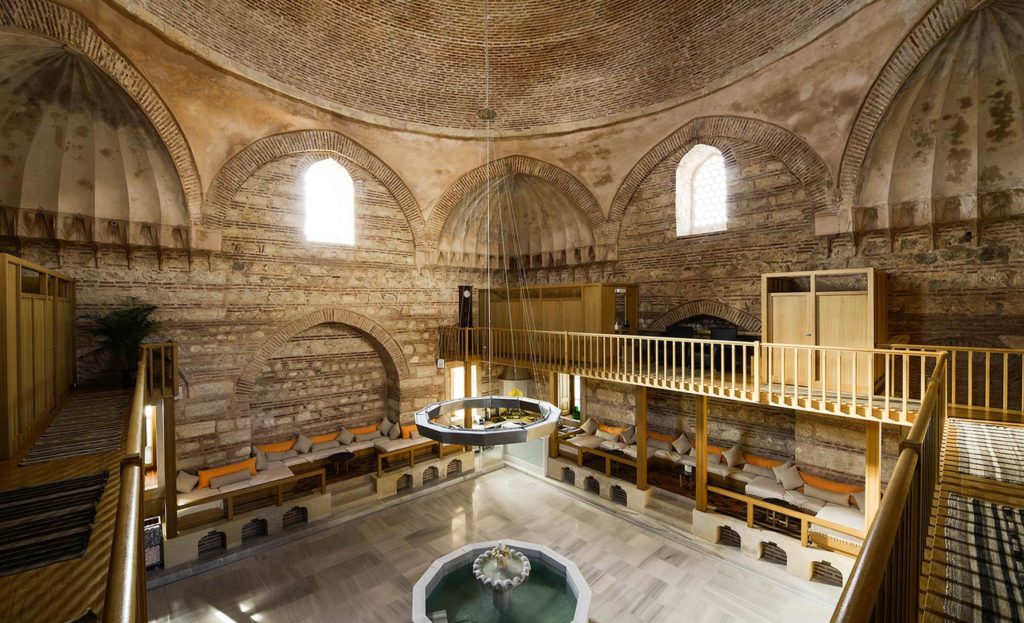 Kilic Ali Pasa is a 16th century bath house built by the Ottoman architect and civil engineer, Mimar Sinan. The hammam was reopened after a 7-year construction. The Turkish hammam bath offers a traditional hammam experience that includes a refreshing drink and a thorough loofah scrub before a refreshing steam bath. The hammam also offers specific Turkish bath services for children.
LOCATION : Kemankes Karamustafa Pasa, Hamam Sk. No.1, 34425 Beyoğlu/İstanbul, Turkey
APPROXIMATE COST : 40 Euros
BOOK HERE