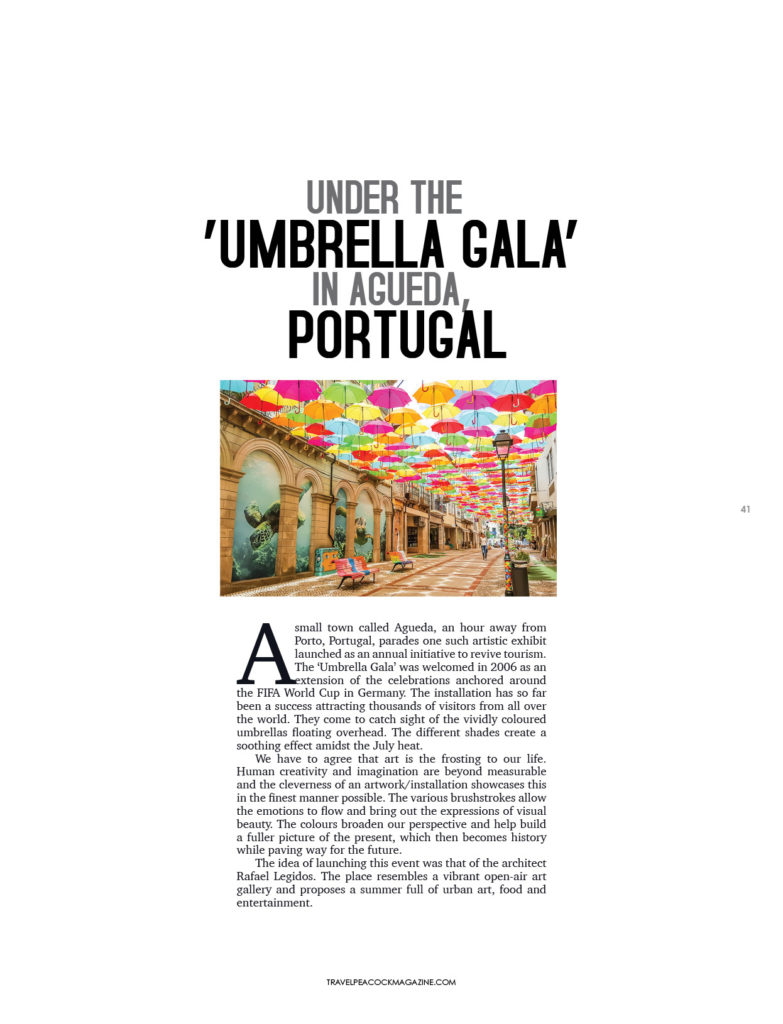 A small town called Agueda, an hour away from Porto, Portugal, parades one such artistic exhibit launched as an annual initiative to revive tourism. The 'Umbrella Gala' was welcomed in 2006 as an extension of the celebrations anchored around the FIFA World Cup in Germany. The installation has so far been a success attracting thousands of visitors from all over the world. They come to catch sight of the vividly coloured umbrellas floating overhead. The different shades create a soothing effect amidst the July heat.
We have to agree that art is the frosting to our life. Human creativity and imagination are beyond measurable and the cleverness of an artwork/installation showcases this in the finest manner possible. The various brushstrokes allow the emotions to flow and bring out the expressions of visual beauty. The colours broaden our perspective and help build a fuller picture of the present, which then becomes history while paving way for the future.
The idea of launching this event was that of the architect Rafael Legidos. The place resembles a vibrant open-air art gallery and proposes a summer full of urban art, food and entertainment.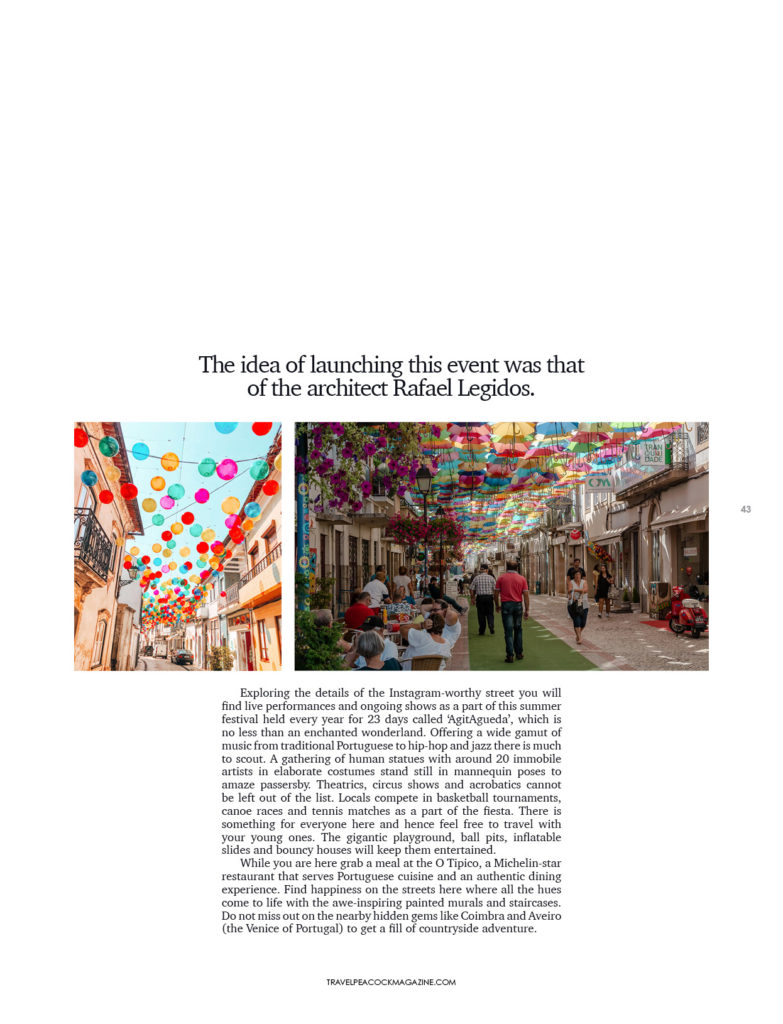 Exploring the details of the Instagram-worthy street you will find live performances and ongoing shows as a part of this summer festival held every year for 23 days called 'AgitAgueda', which is no less than an enchanted wonderland. Offering a wide gamut of music from traditional Portuguese to hip-hop and jazz there is much to scout. A gathering of human statues with around 20 immobile artists in elaborate costumes stand still in mannequin poses to amaze passersby. Theatrics, circus shows and acrobatics cannot be left out of the list. Locals compete in basketball tournaments, canoe races and tennis matches as a part of the fiesta. There is something for everyone here and hence feel free to travel with your young ones. The gigantic playground, ball pits, inflatable slides and bouncy houses will keep them entertained.
While you are here grab a meal at the O Tipico, a Michelin-star restaurant that serves Portuguese cuisine and an authentic dining experience. Find happiness on the streets here where all the hues come to life with the awe-inspiring painted murals and staircases. Do not miss out on the nearby hidden gems like Coimbra and Aveiro (the Venice of Portugal) to get a fill of countryside adventure .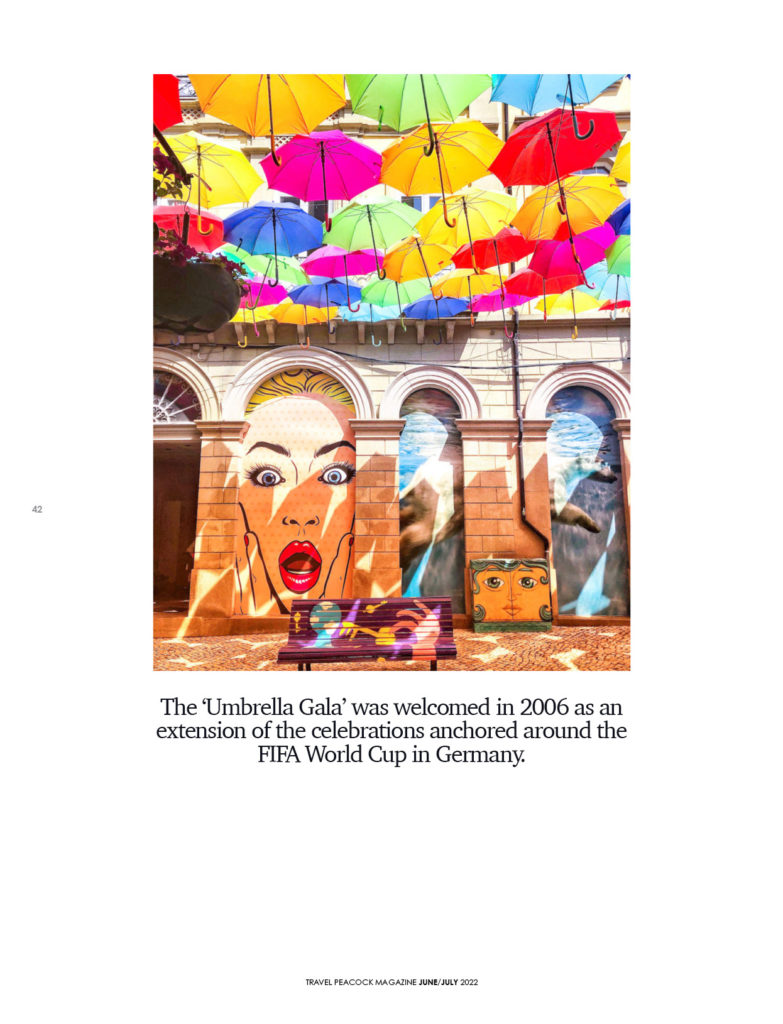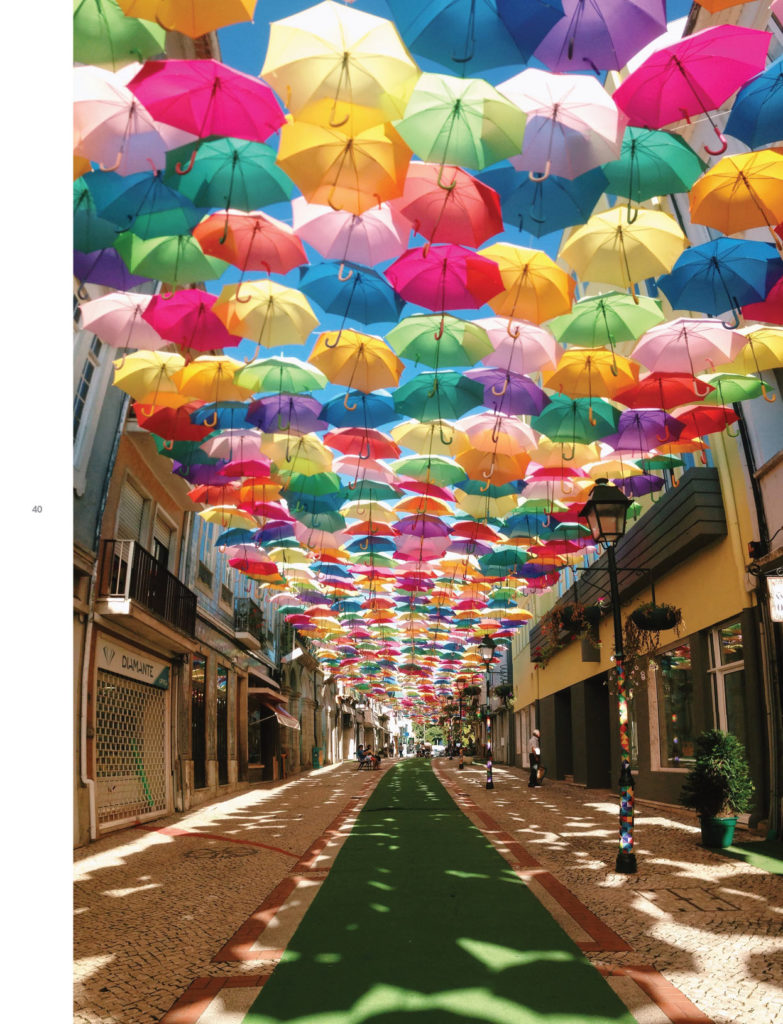 Add to favorites