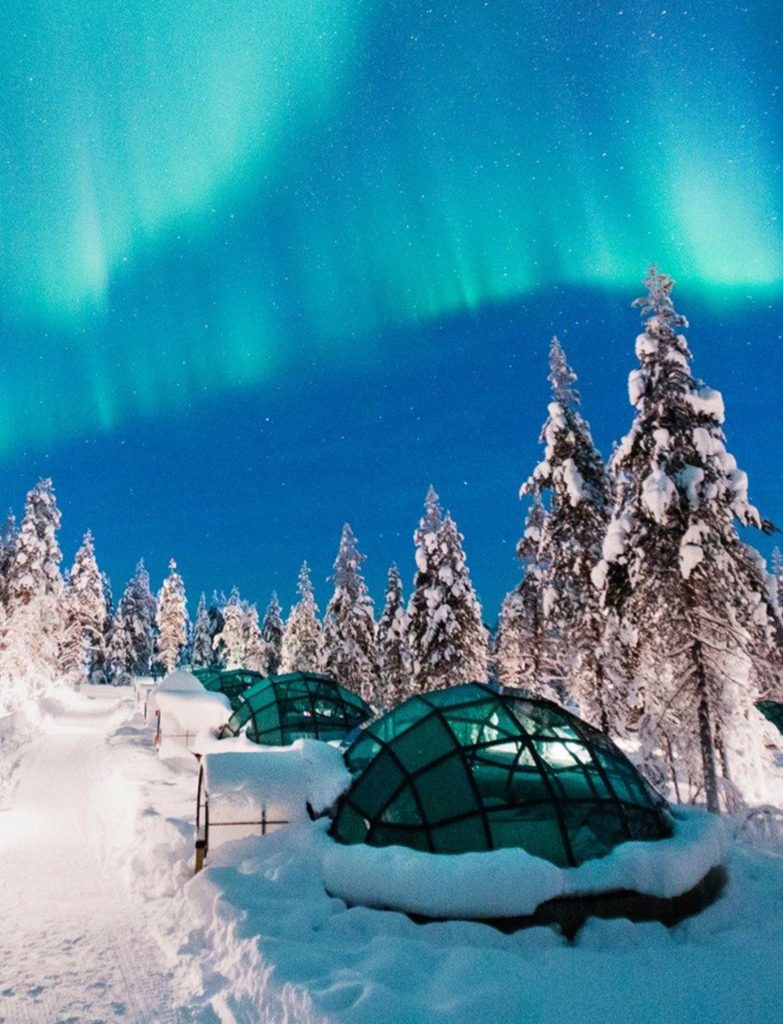 Coddled in the lap of snow-crowned pine trees, Kakslauttanen Arctic Resort is a winter wonderland in Finland. The best time to see northern lights in Finland is from August to April. The Finland glass igloo resort is perched right at the edge of the wilderness on the road leading towards the Arctic Sea. The stay options include glass igloos camped in an open field to enable the travelers to gaze at the Northern Lights dancing in the night sky.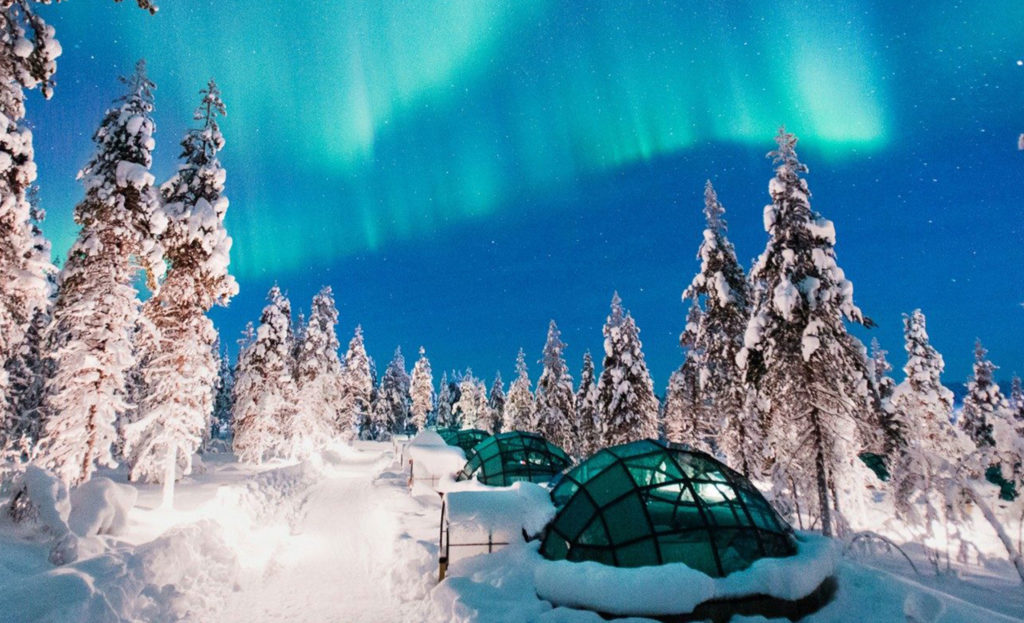 The Northern Lights are one of the marvels of nature. Also called Aurora Borealis, they can be witnessed from a number of Nordic countries like Finland, Sweden, Scotland, Northern Canada, and Finland. The best time to catch this nature's wonder is mostly during winters when the daylight does not last for a long time. One must pick the appropriate settings, season, and environment to catch the Northern Lights. The visibility is better in surroundings with minimal light population. Kakslauttanen Arctic Resort fulfils every such criteria along with a luxury stay experience.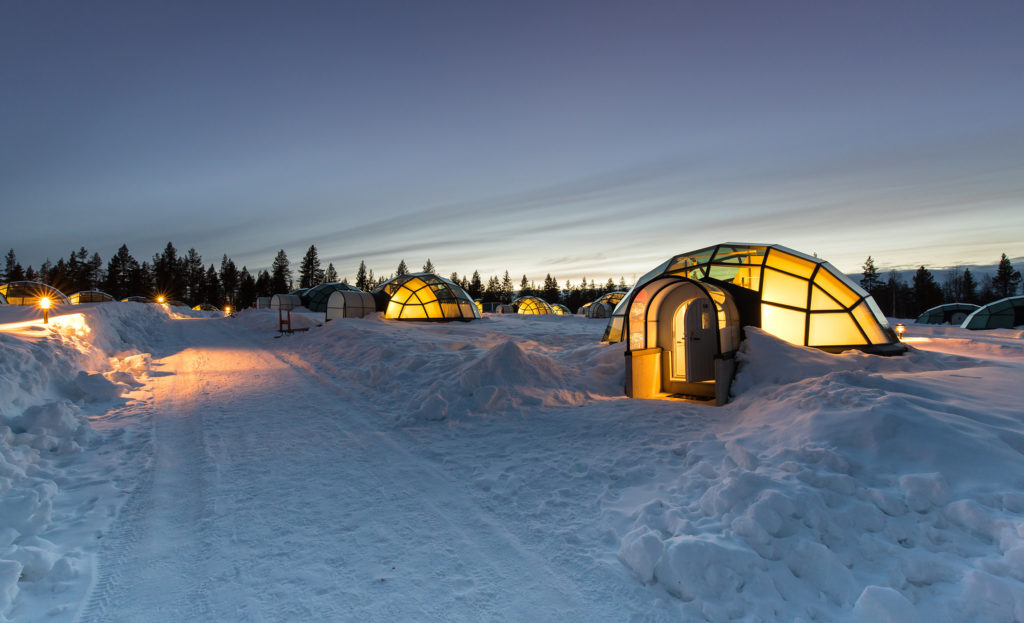 The glass igloo in the Finland resort is suitable for couples or a small group of friends. Apart from the glass igloos, Kakslauttanen Arctic Resort provides a number of stay options like Queen Suites, Log Chalets, Wedding Chamber etc. One can upgrade from a standard glass igloo at this Finland resort to a kelo glass igloo, which is a combination of a rustic chalet and an igloo. The stay option includes a private sauna and a fireplace.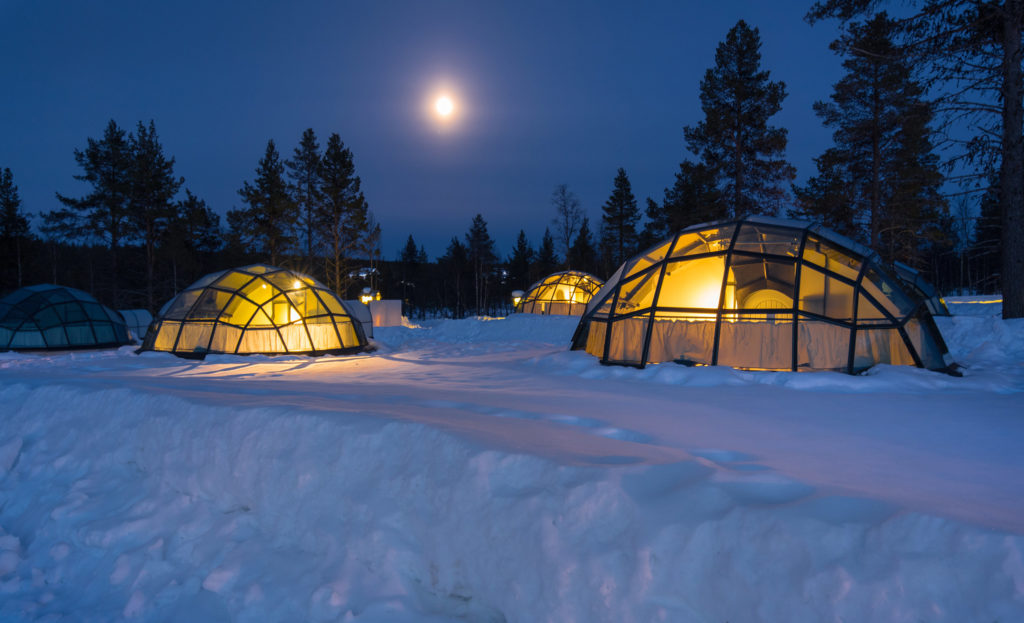 The bookings for the glass igloo in Finland begin from the month of August, covering the best time to see northern lights in Finland. Kakslauttanen Arctic Resort also provides the option of staying in an actual snow igloo. These snow igloos manage to keep the noises out as well as maintain an optimum temperature even if the mercury drops to a minus forty degrees outside.
The luxury stay options provided by Kakslauttanen Arctic Resort include Sivakka, Queen's Suite, and the Wedding Chamber.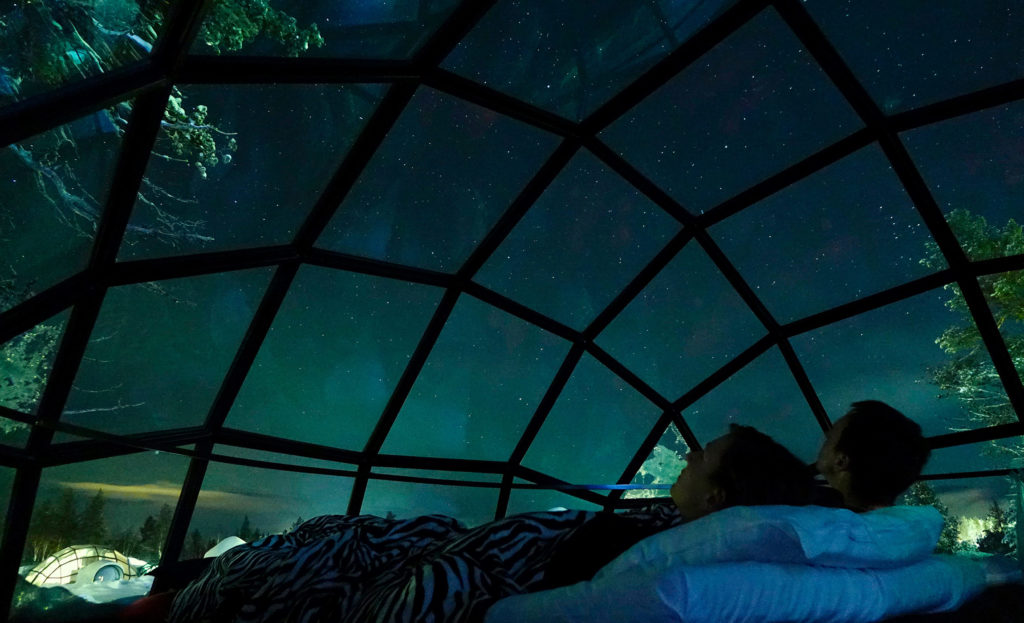 Fancy a time-off in the wilderness cloaked by pristine, snowy fields and blanketed by one of nature's marvels, The Northern Lights, then Kakslauttanen Arctic Resort ought to be at the top of your bucket list. End the day with a stirring ride of husky sledge safari and come back to the sound of wood crackling in the comforting flames piercing the chilly, crisp, winter air in your own cabin in the woods.