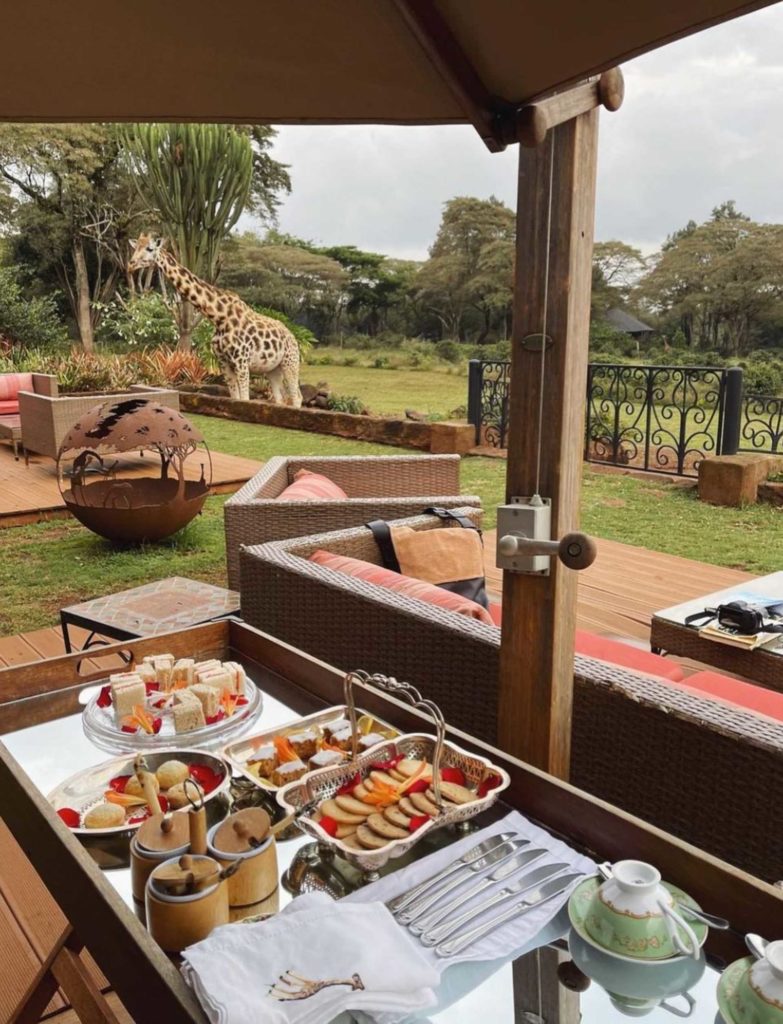 At this Safari Collection's boutique hotel in Nairobi, you may not have to go on an actual safari to watch the wildlife. Every morning a herd of Rothschild's giraffes will come and greet you. The USP of the Giraffe Manor by The Safari Collection is affixed in its name. At this boutique hotel, it is not unusual to find a bunch of giraffes wandering about, or poking their heads in the doors and windows of the villa.

Constructed in the 1930s, the property of Giraffe Manor is one of the oldest properties of The Safari Collection. The architecture of the villa is inspired by the Scottish Hunting Lodges. In the 1970s, groups of Rothschilds giraffes started trailing around the property and one of the orphaned giraffes was adopted. The hotel was sold in 2009 and since then it became a globally renowned hotel.
BOOKING

The suites at the Garden Manor is divided into two categories: the main manor and the garden manor. The suites in the garden manor were opened in 2011. One can reserve special tables for breakfast with giraffes where guests can pet and feed the giraffes who visit the property. The cost of staying at this one-of-a-kind property starts from USD 1575 for a forest tent with a pool and a superior room from USD 1515.

You can click here to book this property.