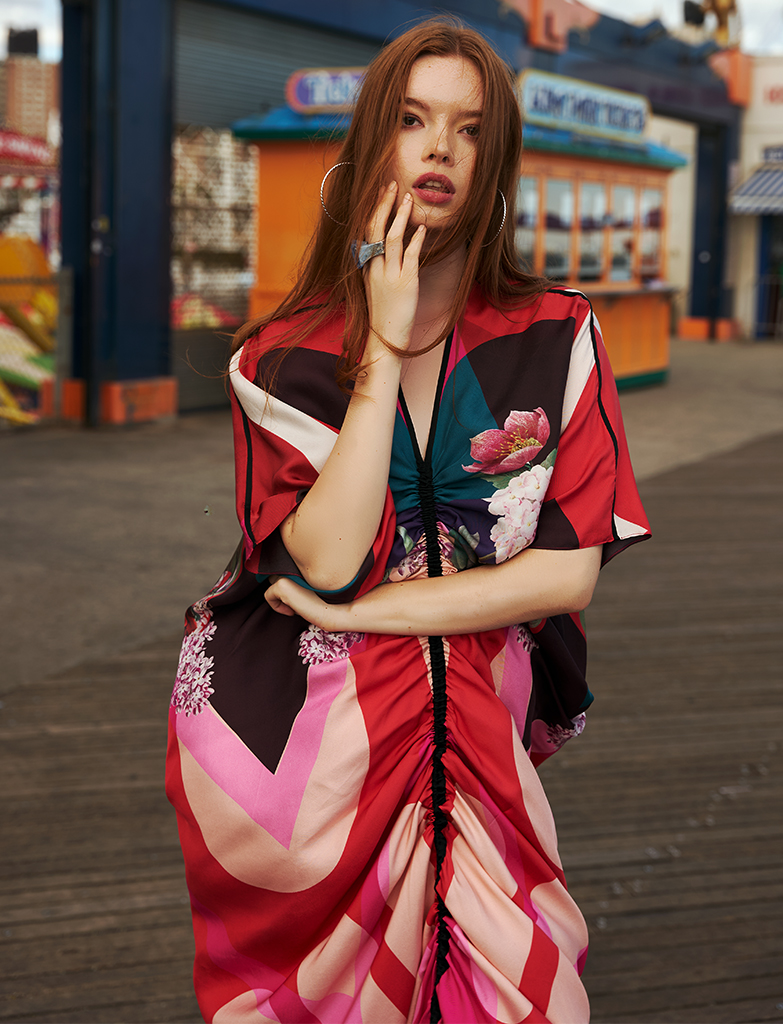 It's Valentine's eve, but the ongoing stressful week shows no mercy drowning you in all your work and other essential commitments. While it's tough taking a break, we think it's safe to assume that you might have successively squeezed out some of your precious time for your precious one! Whether you managed to lock on a brunch date or have plans to go clubbing late at night, and if you are pondering about what to wear for the big day with your bae, then we've got you covered. We have curated the ultimate outfit picks from Falguni Shane Peacock for all your appointments throughout the day. Classic red is an all-time favourite, we suggest all the shades that come with it.
From dusty pastels to cherry hues, luxury couture label Falguni Shane Peacock offer a varied range of outfits perfect for all your Valentine's outings such as pastel pink co-ord sets, multicoloured chic blouses, elegant dresses and even glamorous bomber sets, the elite clothing label is all about showcasing fine detailing and sartorial cuts through their ensembles. Scan through as we showcase some of the best Valentine's day outfits to cherish your moments of love in glitz and glamour.


BREAKFAST/BRUNCH OUTINGS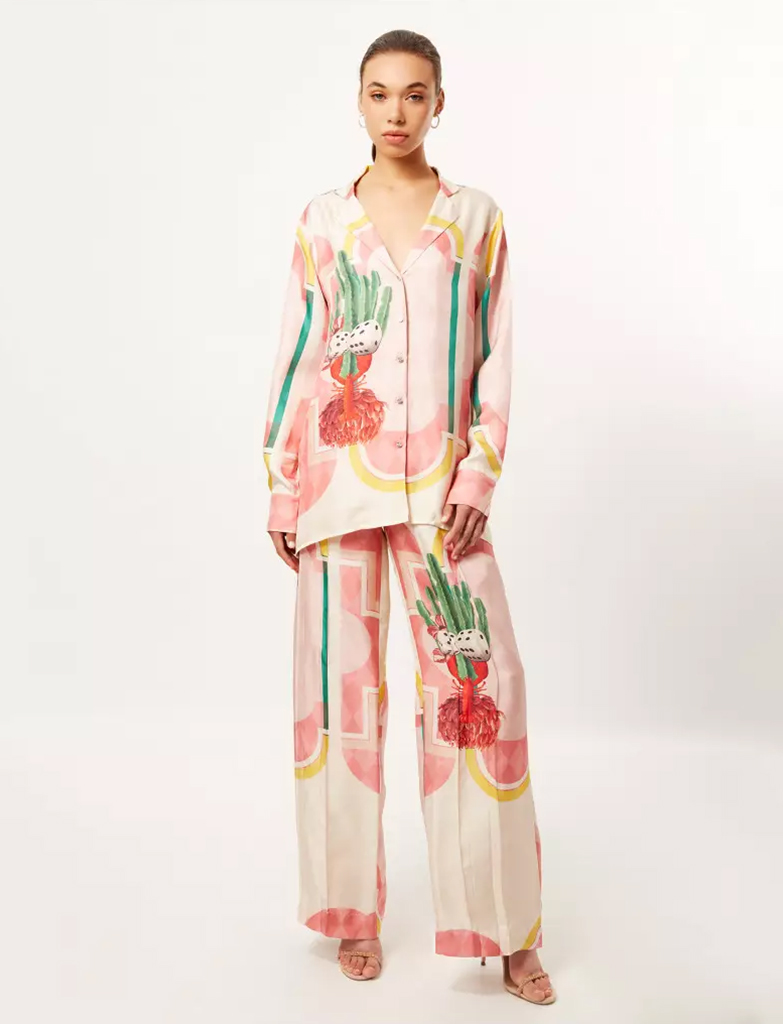 It's early in the morning and you and your partner decided to grab some early breakfast or brunch. We know how good pancakes can make us all feel, but it's Valentine's and you want to look effortlessly pretty even if it's just going out for a quick brunch with your significant other. We suggest you begin your day on a romantic yet leisurely note by wearing this co-ord set by the luxury label Falguni Shane Peacock. This pastel-hued, twill silk set comes with a relaxed fit and is a great choice for a cosy breakfast date. Style your look with some dainty accessories and with a pair of flat sandals to make it even more chic and pretty.


DAYTIME DINE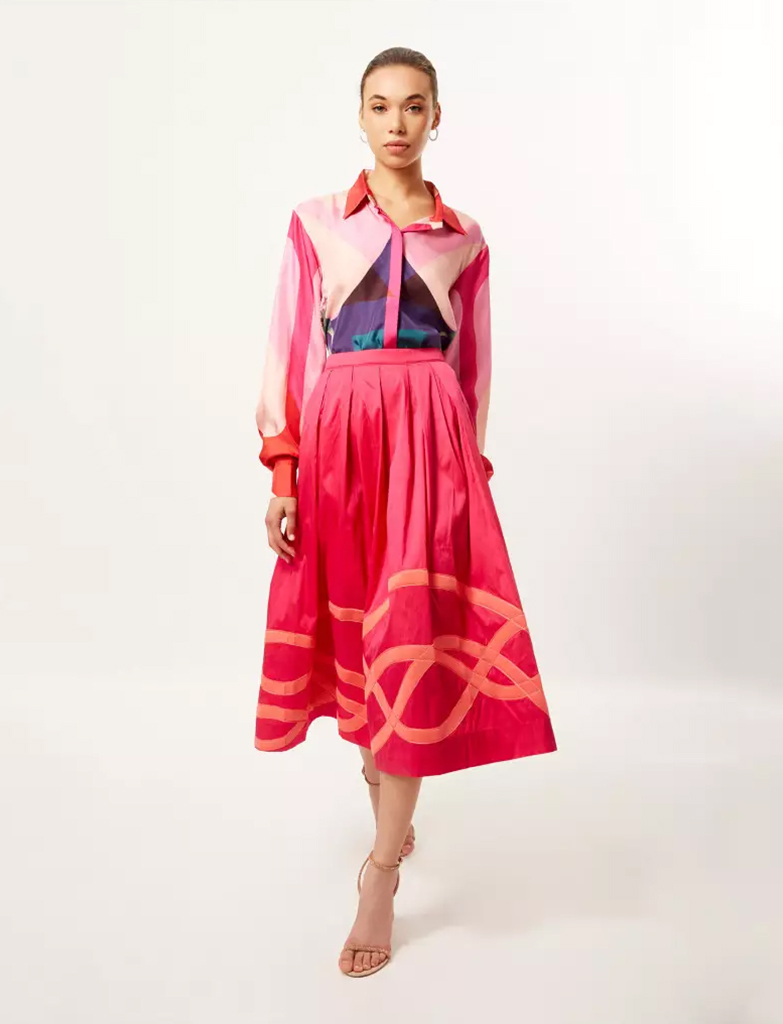 Whether you are a couple-squad or enjoy a cosy twosome time, lunch dates are always enjoyable. Match your vibe with the sunny afternoons by putting on this Botanic Wink World classic shirt by Falguni Shane Peacock. The twill, pink, buttoned-down shirt offers a bold yet soft appeal. Pair the shirt with a solid-coloured skirt or wide-leg trousers for a dramatic look.
If looking for a matching outfit then we suggest this dusky pink co-ord skirt set from the brand. It features a classic buttoned-down shirt and the pleated, Bamberg satin gathered skirt that serves as an elegant choice.


LET YOUR HAIR DOWN AT THE SUNDOWNER!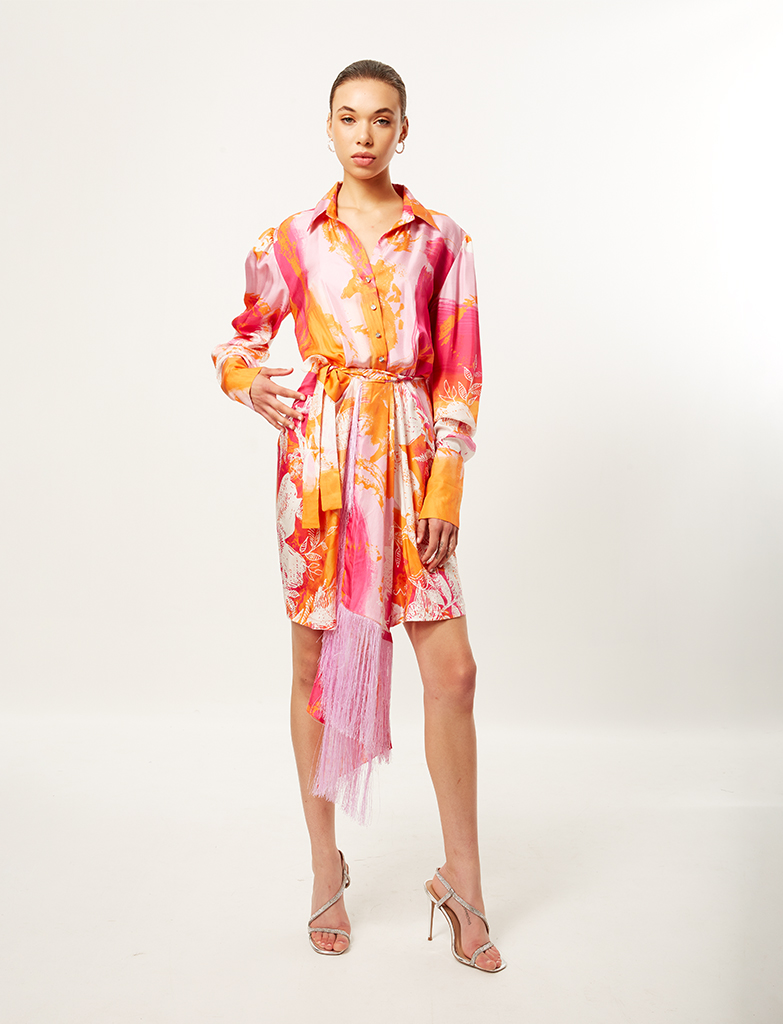 Make way for sunsets and sundowners! Head to Soho House's Cecconi's or The Dome at InterContinental in Marine Drive for a fun-filled sundowner party and match your Valentine's day vibe by opting for this dreamy Botanic Pink World dress from the advanced contemporary collection by Falguni Shane Peacock. The multicolour, floral printed dress featuring Kimono sleeves and drawstring detailing offers a comfy yet flirty look. Complement your look by pairing it with some nude heels for an elegant touch.


A CANDLE 'LIT' DINNER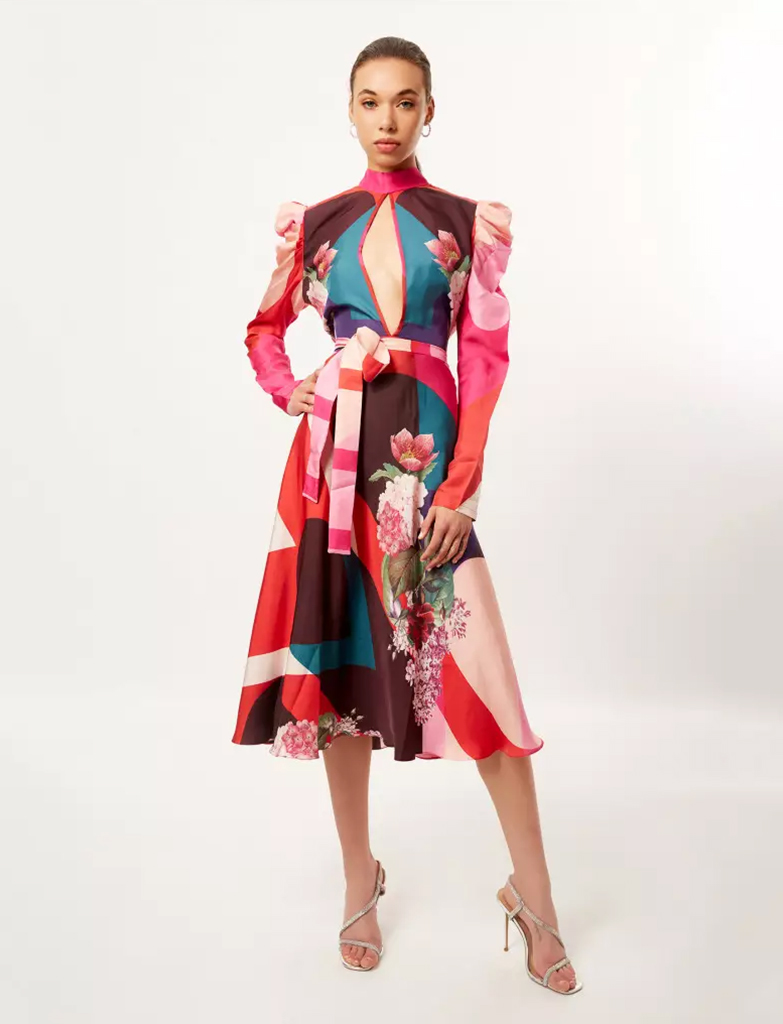 Nothing speaks more quintessentially romantic than a cosy candlelight dinner on Valentine's. Make a statement on your dinner date by wearing this refined yet sultry midi dress from the luxury brand Falguni Shane Peacock. The multi-hued, printed twill silk dress features a plunging neckline, puff sleeves and waist tie-up. Pair your outfit with glitzy hoop earrings and sparkling heels to add a tinge of glamour.


DANCE THE NIGHT AWAY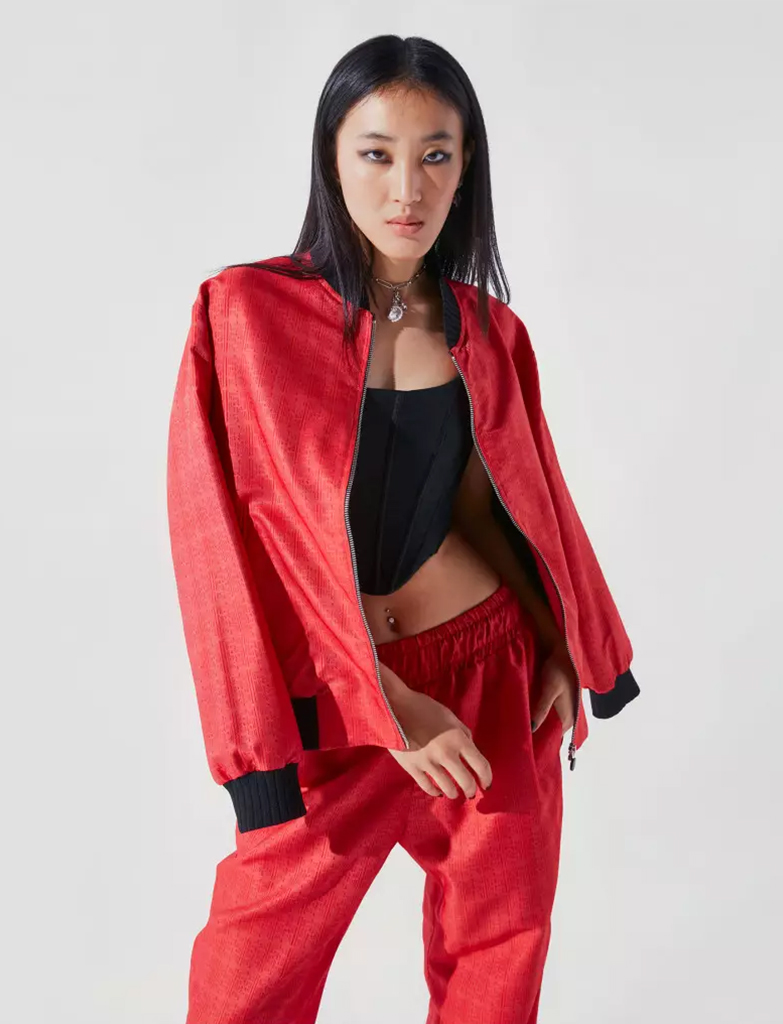 Cosy dinner dates are great, but if you are someone who swears by "please don't stop the music" by Rihanna, then we assume that a great club night is your jam. This Valentine's redefine the classic red. Add a glam and rebellious charm by wearing a red monochrome bomber set from the pret wear collection by the couture brand Falguni Shane Peacock. The bold red set features a zipped bomber jacket and loose jogger pants offering an easygoing and stylish alternative to flex your signature dance moves.