This splinter group originally from Iran migrated to India to steer clear of prosecution by the Muslims. Yes, you guessed it right! The Parsis with a number of interesting facts about them are concentrated in Mumbai, Maharashtra–more precisely the southern part where one will come across pictorial buildings with tinted mosaic windows. The architectural style of wooden and cast iron work along with an outer intricate detailing is iconic. Another interesting thing about this community is their delicious food. It is peerless, appetising and full of flavour.
The cuisine has a mixed cultural influence and uses a diverse range of ingredients. Sali boti, Dhansak, Berry pulao, did this ring a bell? These are some prominent Parsi dishes loved by people. If you have not yet had a chance to give the cuisine a go then now is the time.
Try these places in and around South Bombay to taste the best Parsi food Mumbai has to offer:

BRITANNIA & CO.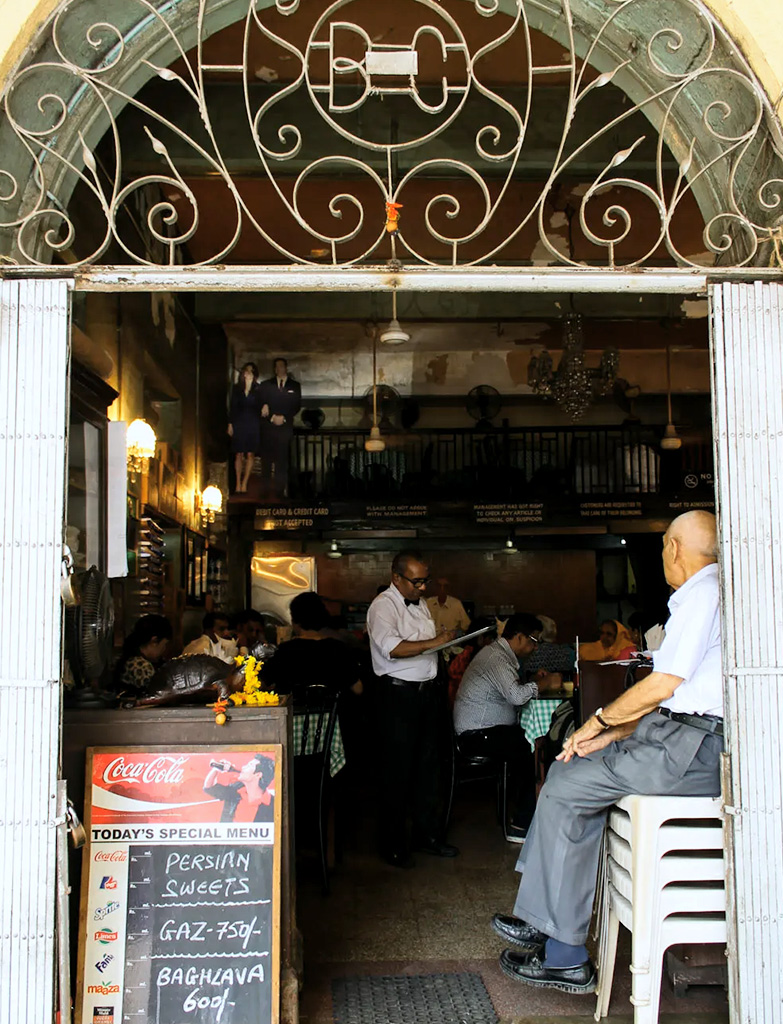 Image Credits-https://www.chuzailiving.com
Run by the legendary Boman Kohinoor, until he passed away in 2019 and his wife, Britannia & Co is the 'Kohinoor' of Parsi restaurants in Mumbai. Founded by Boman's father, the place has now existed for longer than a lot of us, the motto here says that 'there is no love greater than the love of eating.' The food served is fragrant and beyond what mere words can describe hence it is mandatory to drop in and discover the popular lip-smacking dishes on the menu.
JIMMY BOY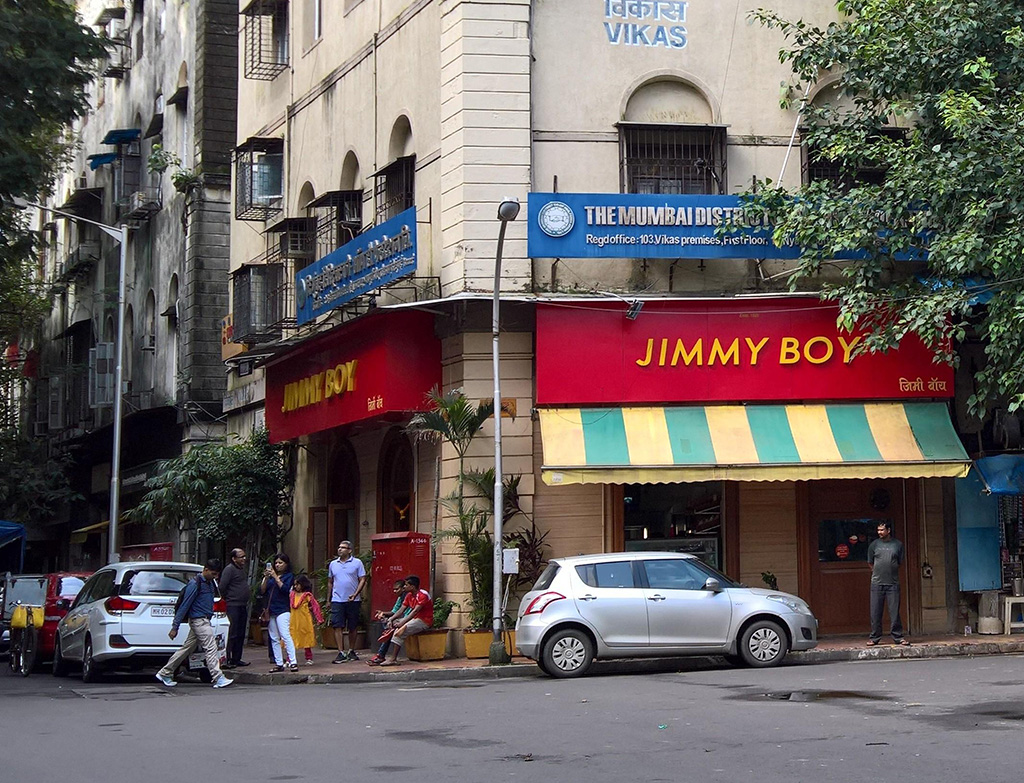 Image Credits-https://www.whatshot.in

Set up in the 1920s, the restaurant vibes on groovy beats and has its own set of patrons. For all those visiting for the first time, the chicken farcha and cutlets are what you should order. The family-run eatery is located in the Fort area and the recipe remains the same even after three generations. Tuck in a corner and enjoy some mawa cake (a Parsi favourite) with some Irani chai on a rainy Mumbai day for an optimum experience.
KYANI & CO.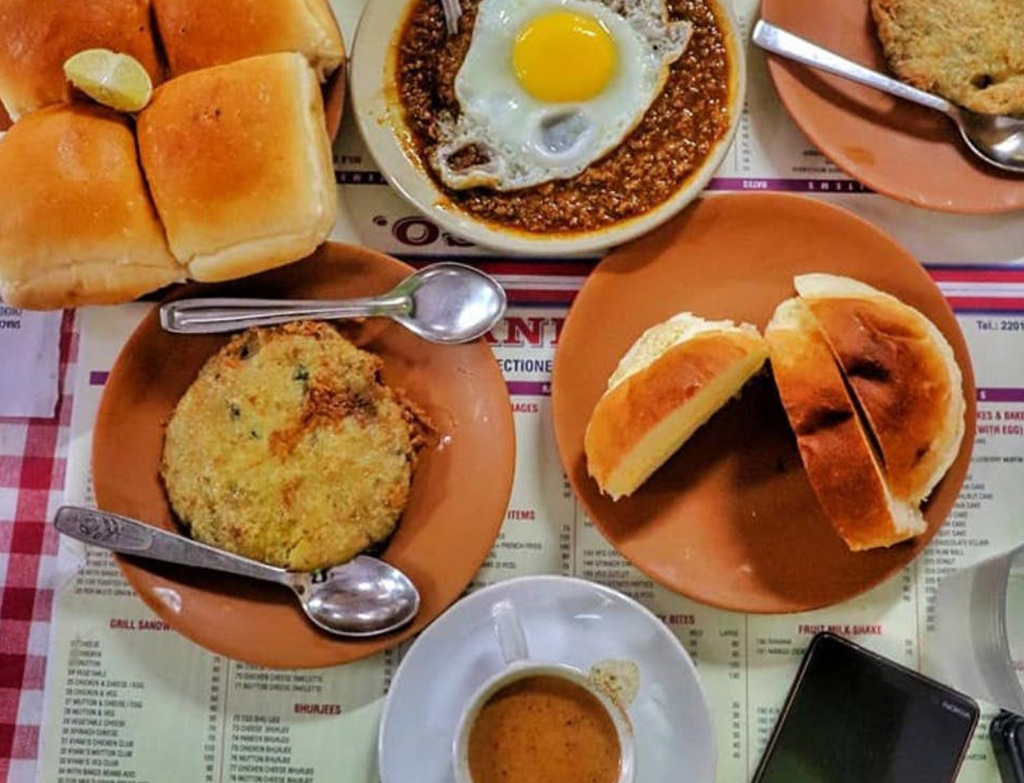 Image Credits-https://lbb.in/mumbai

Placed opposite the renowned Metro Cinema, on touring Kyani & Co you will stumble upon people busy reading newspapers with their regular orders on tables covered with checkered cloth. Founded in 1904, it started as a bakery and slowly expanded into serving savoury items to the customers. The interiors are laden with vintage photographs, an antique wooden staircase and glass jars or panels with traditional bakery biscuits and cakes. Rich in history, Kyani's is also rich in taste and the Keema pav is a must-try!
CAFE MILITARY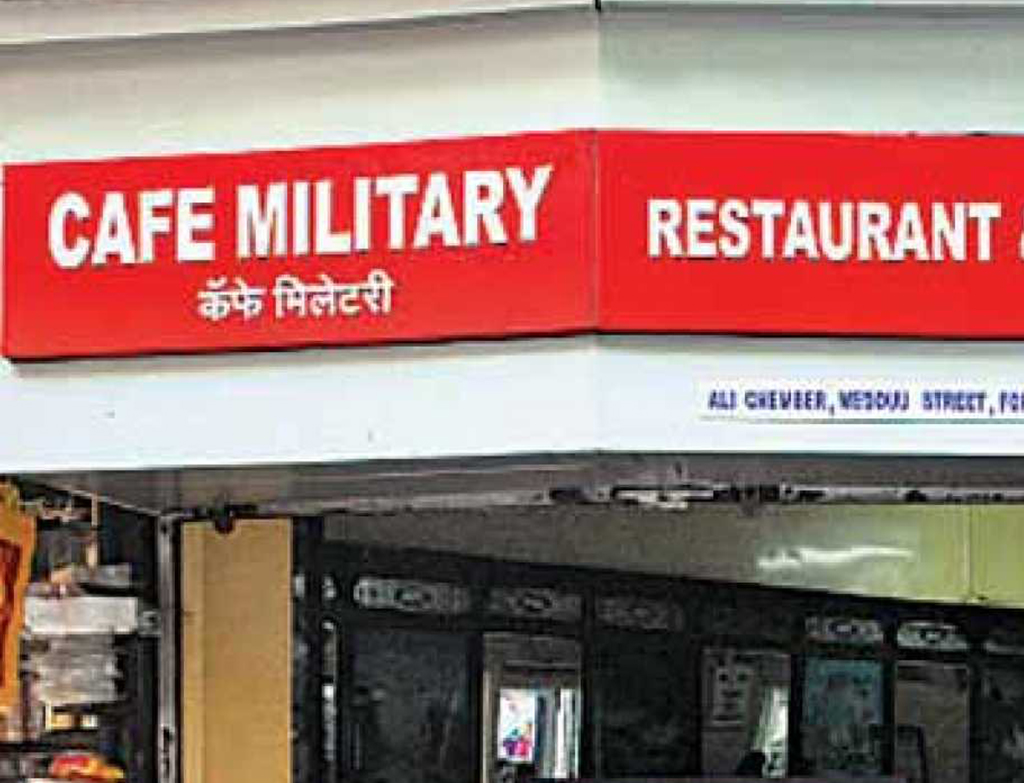 Image Credits-https://www.dnaindia.com

Kill the hunger pangs with a chilled beer in one hand and some delectable Parsi dishes on your table. Enjoy the raspberry soda in a famous commercial glass bottle that may taste like a cough syrup initially but is a repetitive thirst quencher once the taste is acquired. The counter here is always busy and the food is accompanied by the sound of the cash register clinking. In the middle of an active area, Cafe Military is the place to enter on one of your strolls around the city.
IDEAL CORNER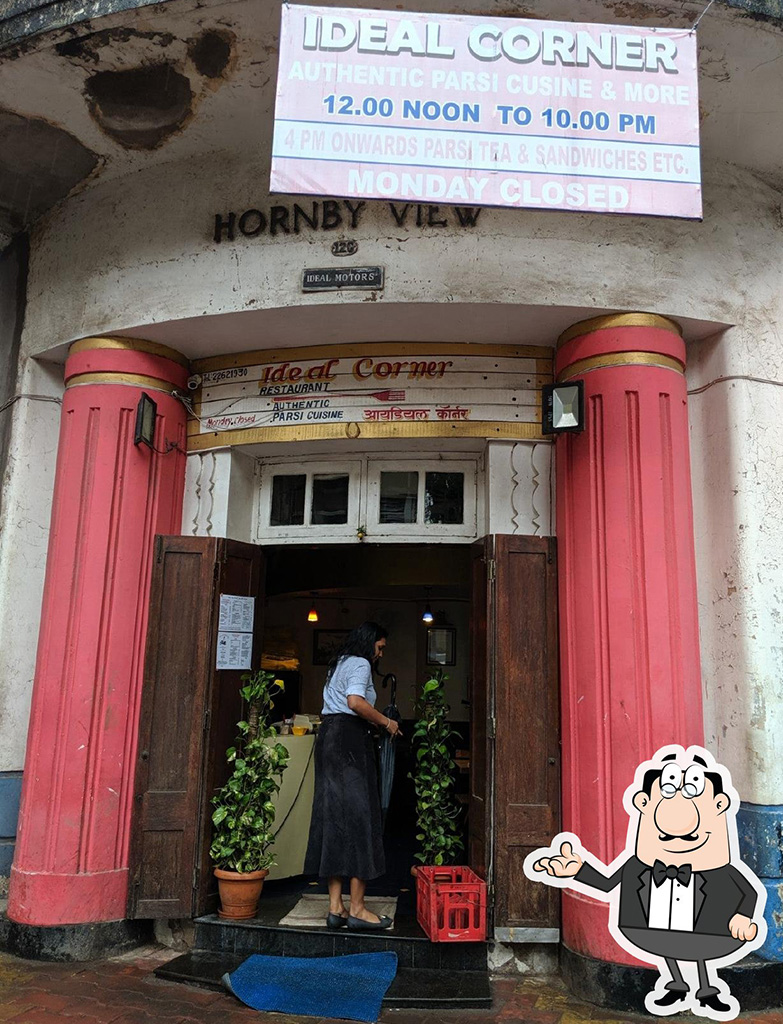 Image Credits-https://restaurant-guru.in

What makes Ideal Corner awesome? The answer is simple: the tender mutton falling off its bone and the 31-year-old legacy it carries. A preferred joint by office and college-goers, the restaurant's caramel custard is one of a kind which brings it to the list of every dessert lover. Bundled in a tiny space with a daily rotating menu, the dishes are fairly priced and mouth-watering. Earlier a ration shop during the British era, the place had a journey of its own from a small kiosk on two wheels to a full-fledged restaurant.
SASSANIAN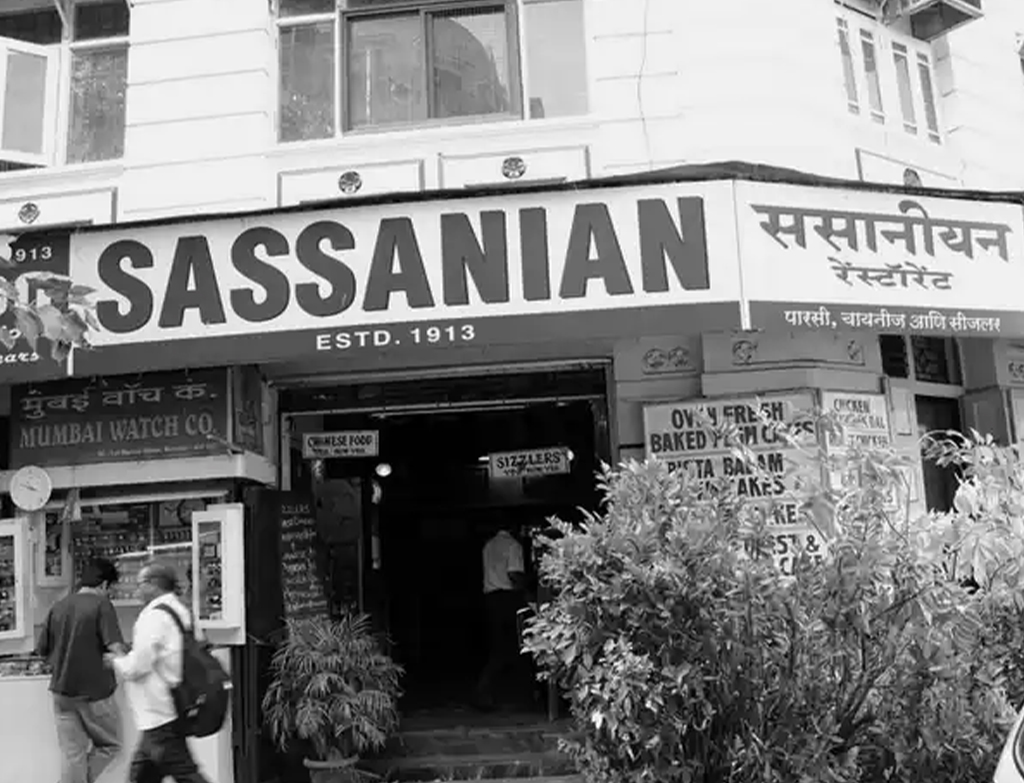 Image Credits-https://www.india.com

They do not sell packets of Polson butter anymore but their bread pudding game is still running strong! Sassanian opens its shutters religiously every day at 7am sharp spreading the scent of soft bun maskas and crisp tea. Burnt down by the fire near 1913, the place was reconstructed but the fire was kept to worship. This age-old establishment near Marine lines station is today a multi-cuisine restaurant and completed 100 years in 2013.
SODABOTTLEOPENERWALA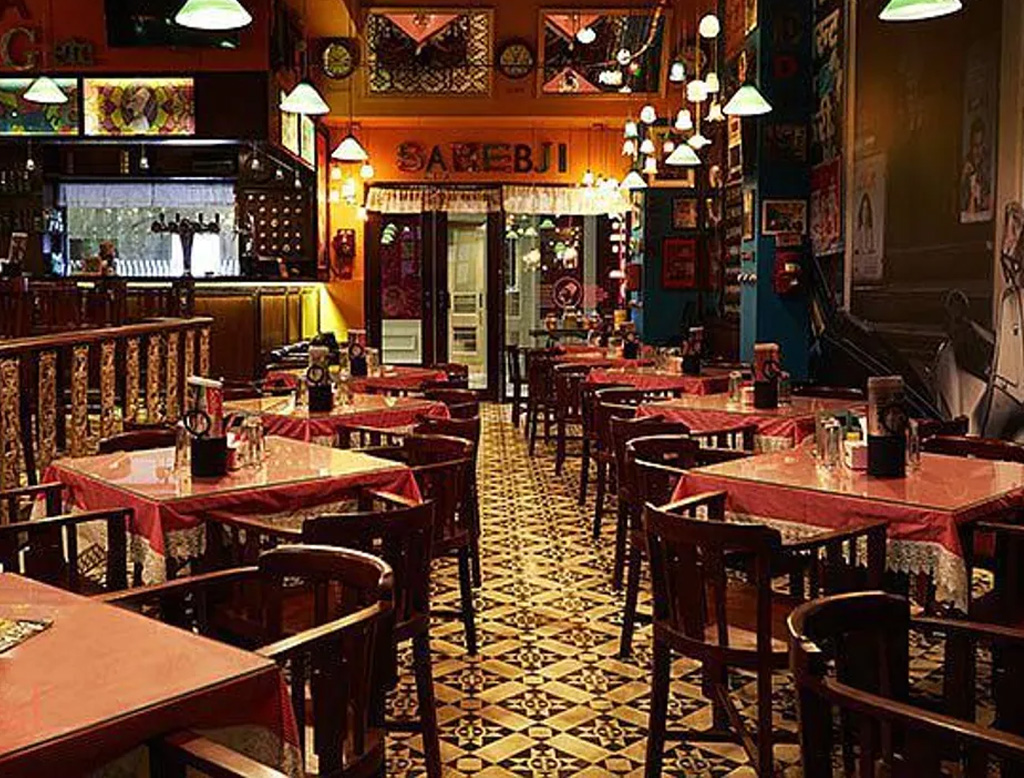 Image Credits-https://www.dineout.co.in

Last but not the least, SodaBottleOpenerWala adds a modern twist to the dateless Parsi cuisine. Their mission is to revive the dying Irani food culture and the menu is carefully curated by world renowned chefs. Nostalgia is sure to hit you on taking the first bite of any dish. The best part is that they have outlets in other cities like Delhi, Bangalore and Hyderabad where you can dig into the comfort of warm Parsi meals.



Add to favorites