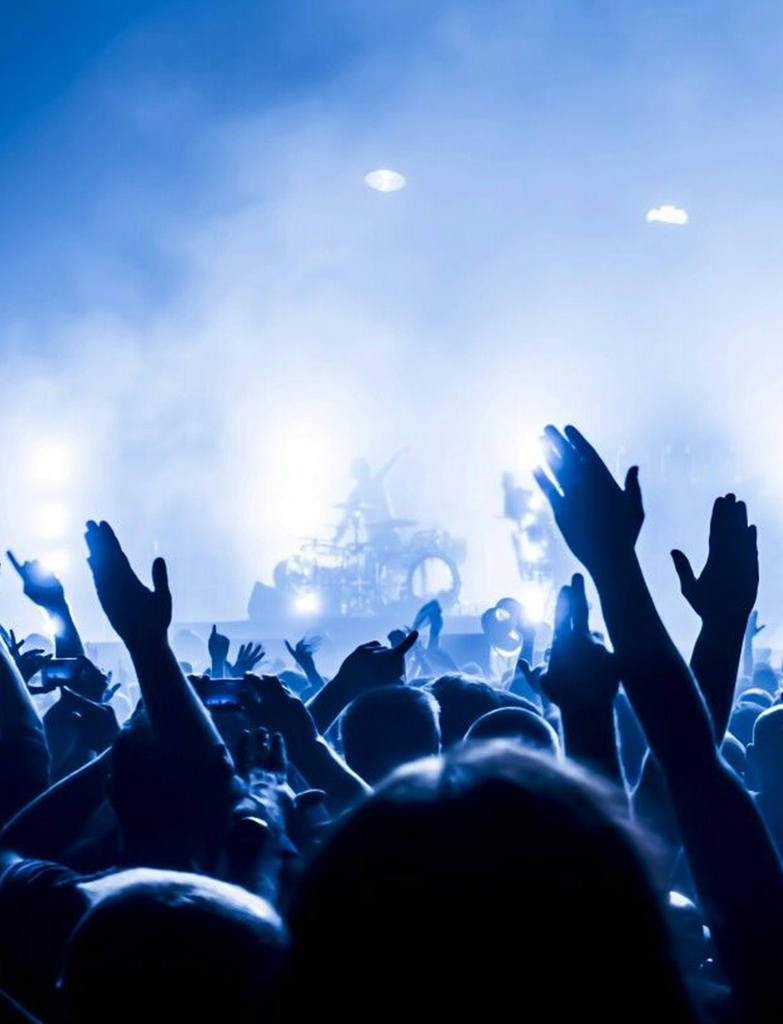 'Tis the season for music festivals! From Coachella to Lollapalooza to Bonnaroo, there are countless festivals that take place during the spring-summer months. These musical festivals and concerts offer a perfect, melodic escape from our mundane drill, allowing you to let loose and groove to your favourite artists and music genres. Attending a show is an exciting experience, but it's about more than just the music. Be it men or women, choosing the perfect outfit for a concert night is equally as important as the event itself. The right outfit can make you feel confident and stylish whilst saving you from feeling uncomfortable and out of place. Concerts are all about self-expression and making a statement. When it comes to picking a concert-ready outfit, black is hands down the most statement-worthy and practical colour to wear. Choosing the perfect ensemble is an opportunity to flaunt your personality and style. Whether you opt for an edgy and glam look or a more casual and chic attire, your outfit can speak volumes about who you are. Lastly, choosing the ultimate garb for a concert night with your loved ones can create lasting memories. You'll look back at photos and reminisce how you felt in that particular attire, what songs you jammed on and the overall enthralling experience. So, to all the concert-goers, who are eyeing the ultimate concert ensemble, then check out our list featuring some of our top picks from the ready-to-wear collection by the luxury couture brand Falguni Shane Peacock. Read on below and grab your ultimate concert flex:


'BOMB'ASTIC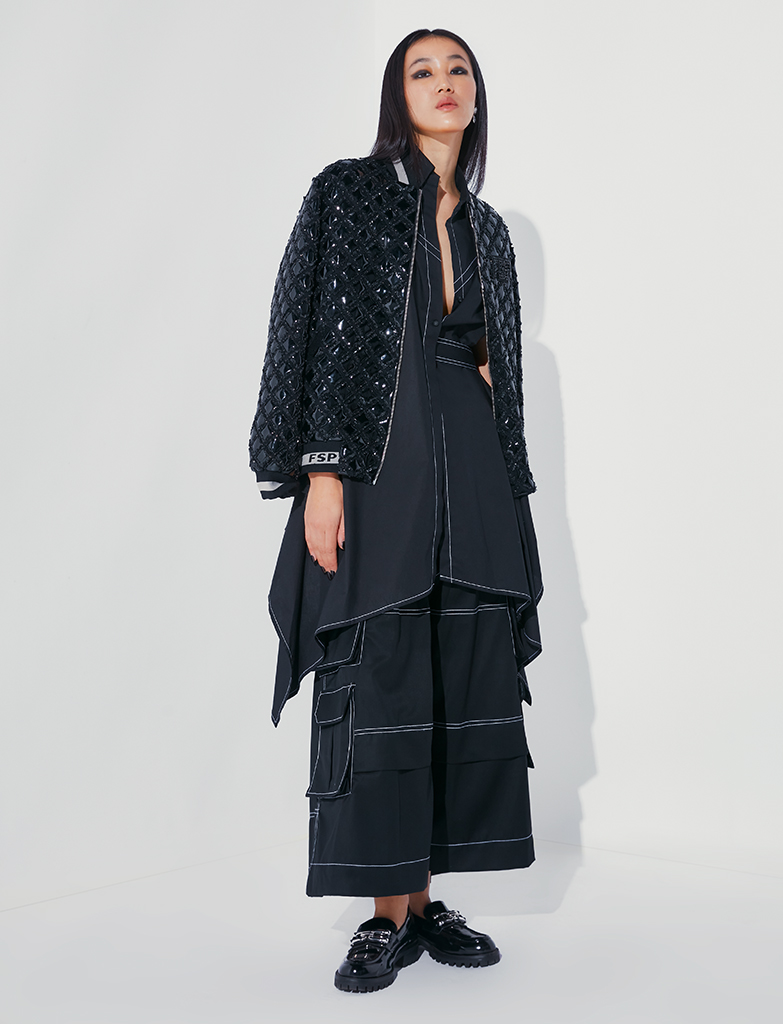 This speaks sassy! Summon your inner style goddess by opting for this fabulous black chromium applique bomber jacket by Falguni Shane Peacock. Match your jacket with a black shirt, and wide-leg trousers and complete your look with some diamond jewellery coz' girl, you need that glow-up!


KEEPIN' IT COMFY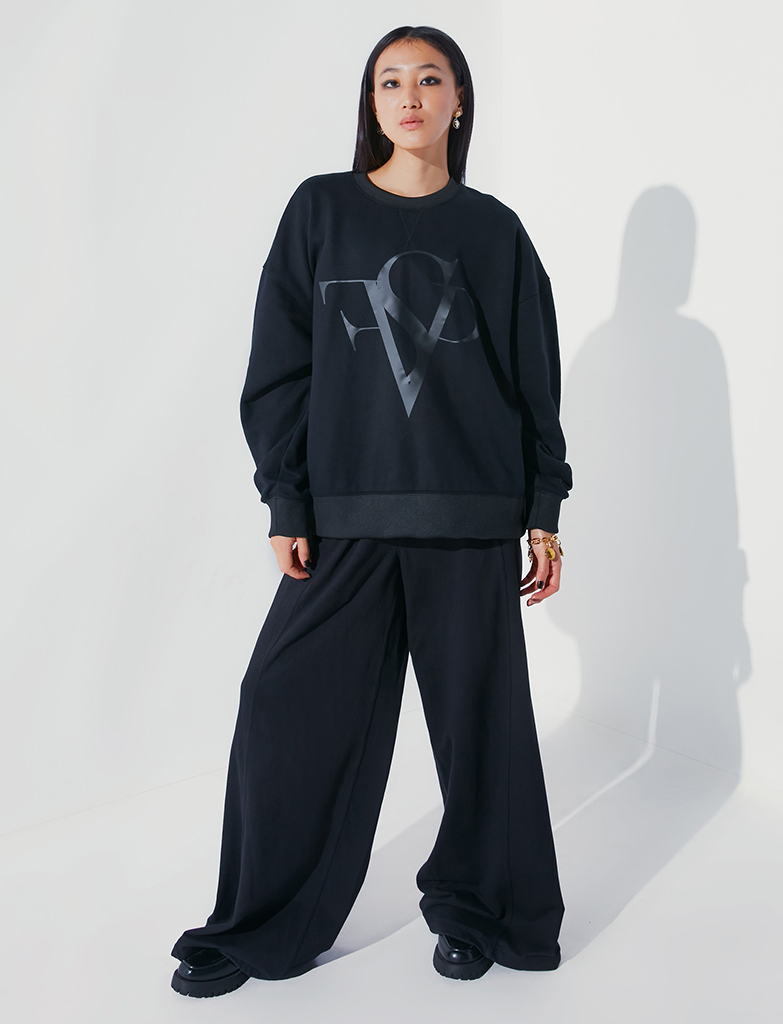 If comfort rides high on your mood for a concert outing, then this FSP casual-chic black sweatshirt should be your go-to attire. Complement your look with a pair of black joggers for an overall relaxed appeal.


GLAMOROUS IN GOLD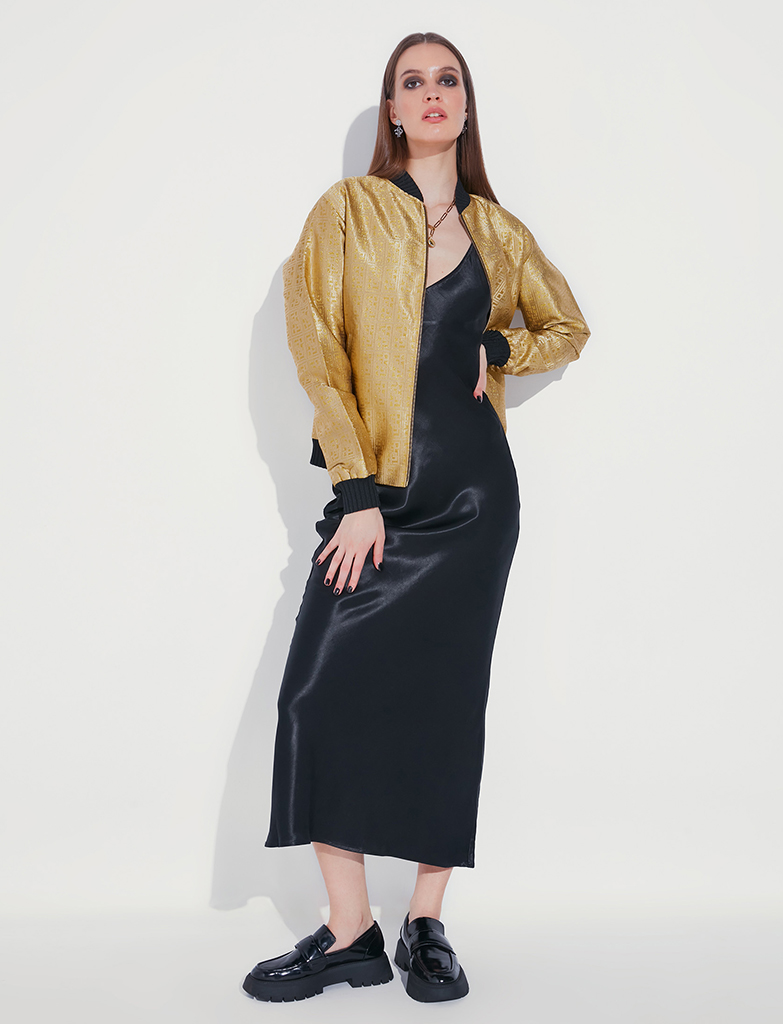 There's no such thing as too much glam! Make a statement by wearing this stunning golden zip-up bomber jacket from the label Falguni Shane Peacock. Style the jacket with an elegant black satin slip dress and some chunky boots for an edgier twist.


MONOGRAM MODE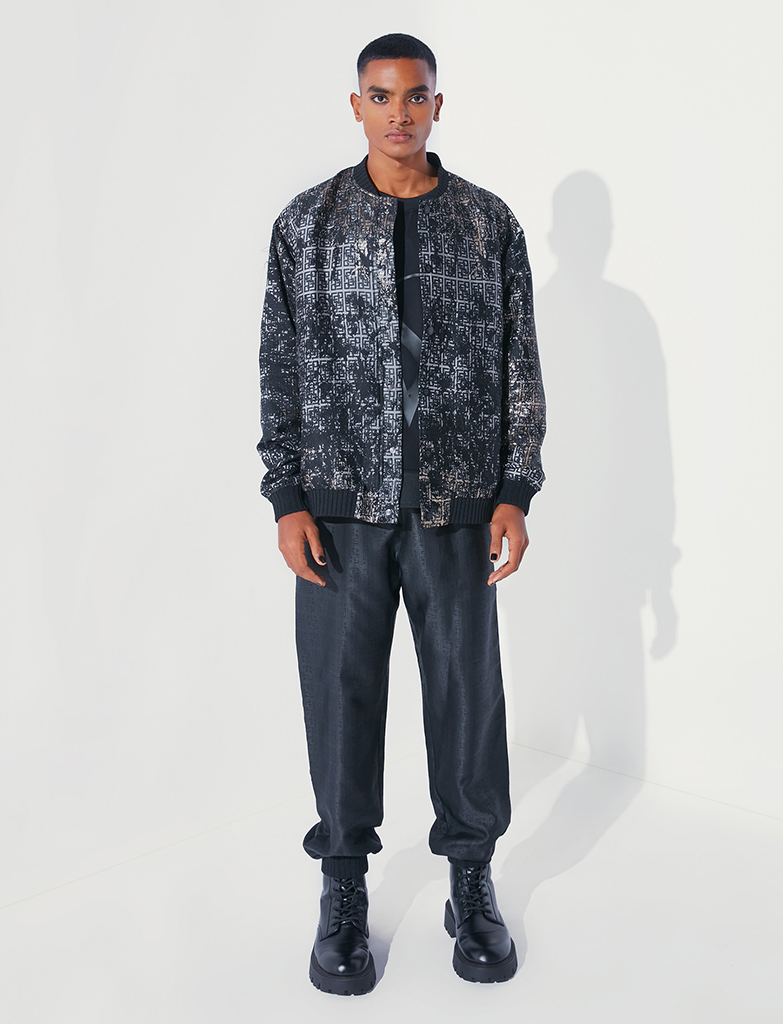 If on the lookout for an equally dazzling outfit on par with your favourite pop star, then this black and silver printed monogram bomber set by Falguni Shane Peacock is the one for you. Complement your classy ensemble with a basic crew neck t-shirt and some heavy boots.


BLACK MAGIC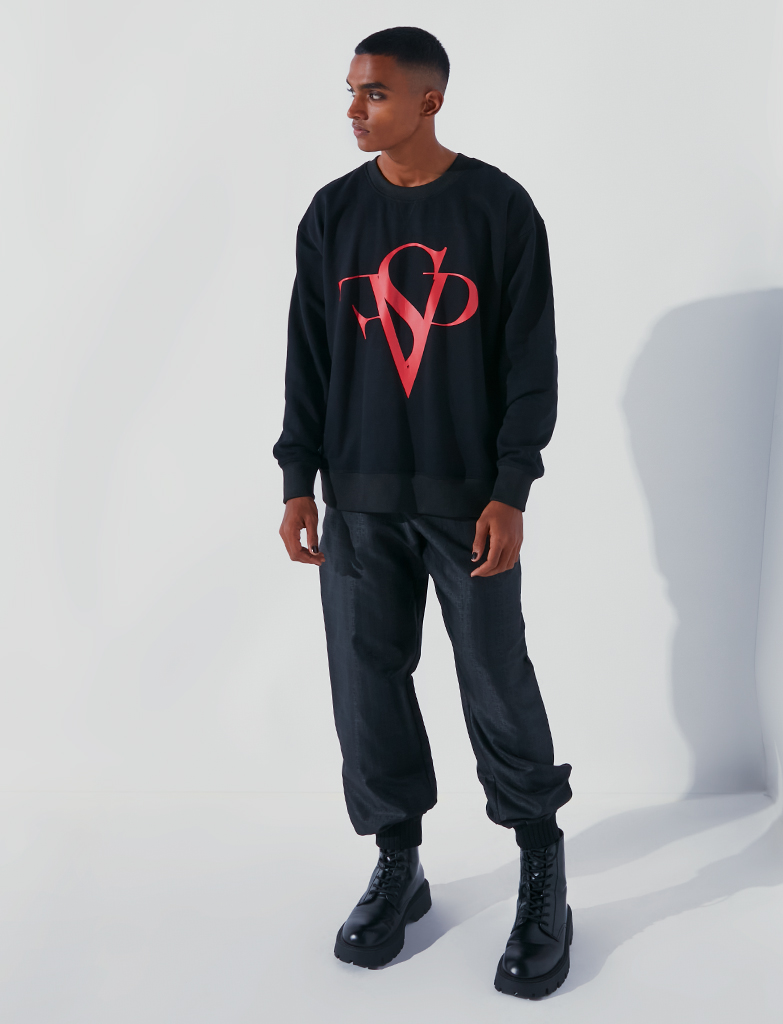 When in doubt, wear black! And some crimson too! Dress down fashionably in this FSP crimson logo-print black jacket from the label Falguni Shane Peacock. Style the sweatshirt with a comfy pair of joggers and off you go!


OH SO BLUE!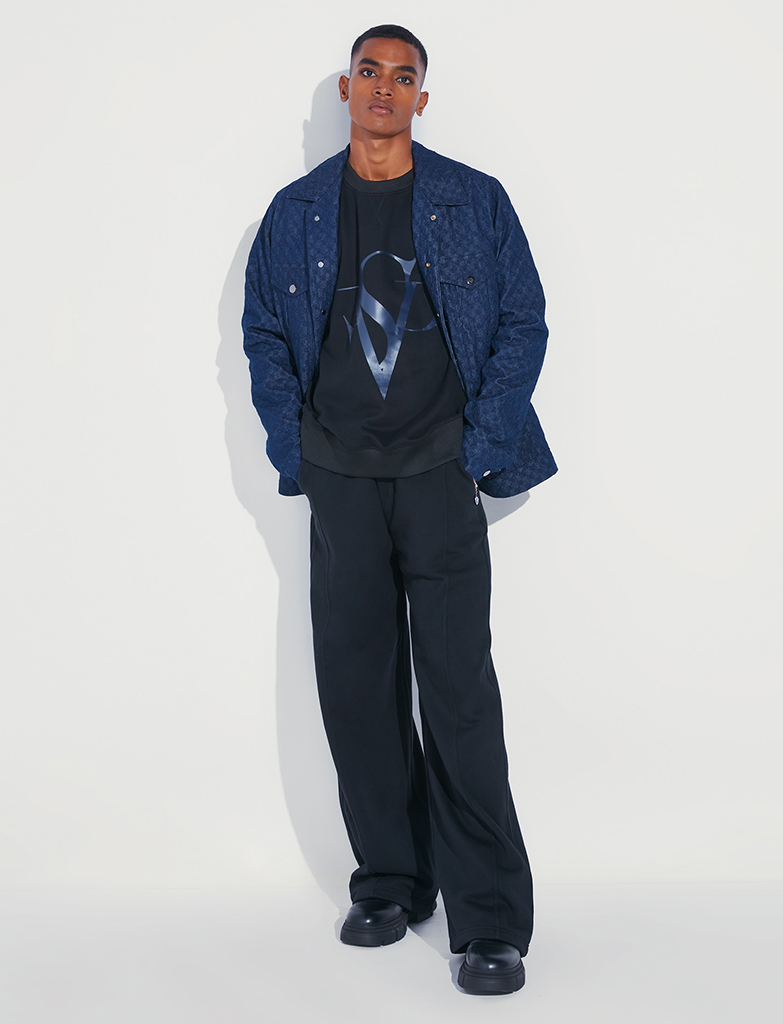 We fancy an all-black attire, but this blue monogrammed jacket by FSP offers the good ol' denim appeal to your outfit. Complement your look with this classic cut jacket and a pair of sneakers and you are ready to rock your concert date!