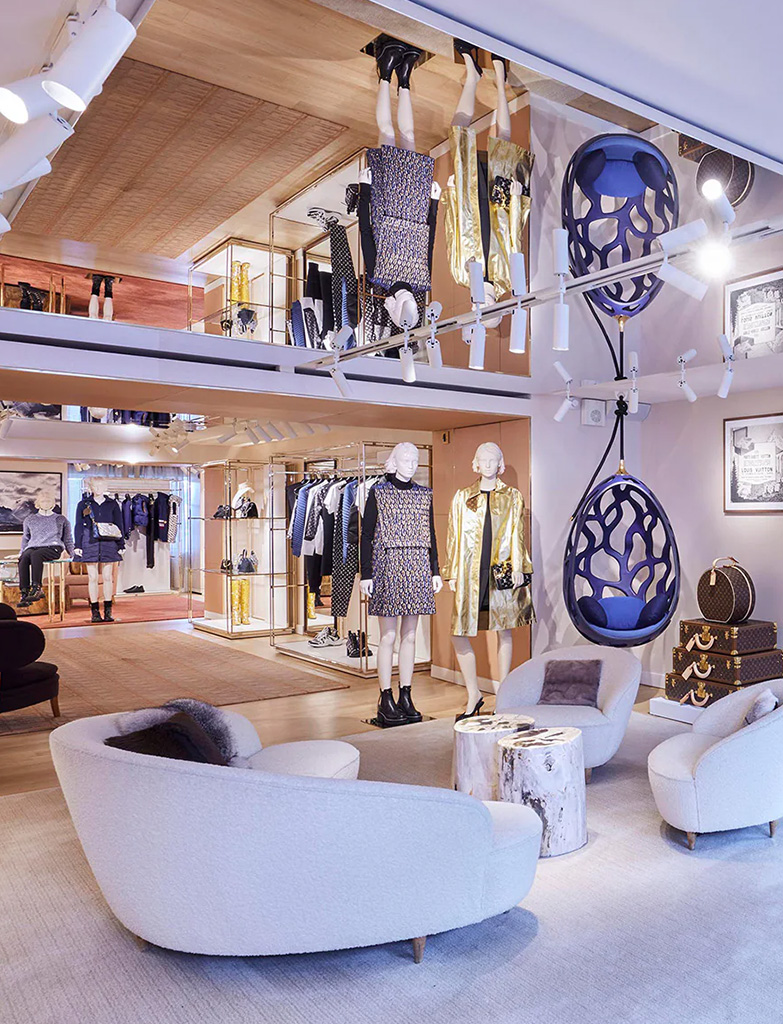 Settled amidst the scenic royalty of the magnificent French Alps, Courchevel is a beautiful ski resort that is revered across the world for its luxurious amenities, breathtaking scenery and world-class skiing. This French Alpine resort town is not just famous for its stunning snow-clad slopes and deluxe accommodations but also for its luxurious shopping scene. This exquisite, snowy paradise is home to some of the world's most luxurious and exclusive designer shops and boutiques. Be it exploring the latest high-fashion trends or designer bags and accessories, Courchevel is your call. In our exclusive Luxury shopping blog, we will guide you through the best designer stores and boutiques located in Courchevel, giving you the ultimate luxury shopping experience. So, read on to indulge in the most stunning paradise where snow meets luxury in the mystical Alpin town of Courchevel.
A LOOK INSIDE COURCHEVEL'S LUXURY SHOPPING EXPERIENCE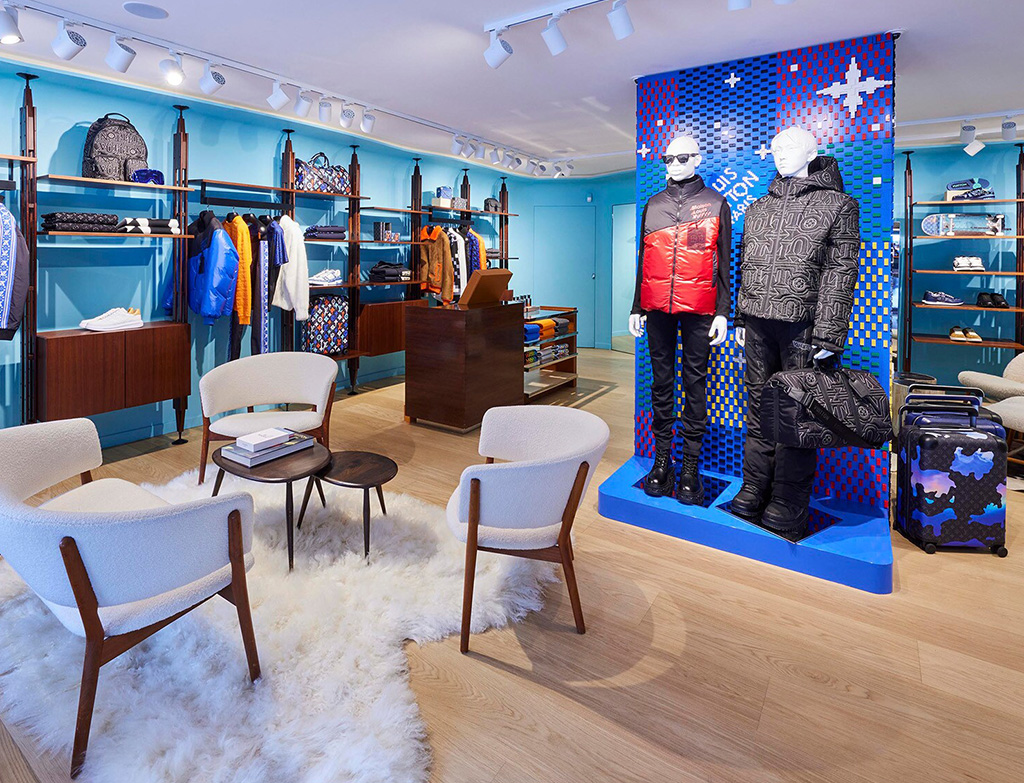 Credits –https://eu.louisvuitton.com
This luxurious skiing resort boasts some of the world's most luxurious and exquisite boutiques and if you're looking for high-end fashion, look no further than the top designer boutiques in Courchevel. For designer labels such as Chanel, Gucci, Prada, Burberry, Valentino and Louis Vuitton, head to Courchevel 1850 – you'll find an array of luxury designer shops lining the street.
If you're in the mood to indulge in extravagant luxury, visit the Chalet de Pierres, which houses a collection of high-end designer shops, including Dior, Celine and Fendi.
Jewellery lovers can satiate their swanky fantasies by paying a visit to the shops of Boucheron, Cartier and Bulgari. Overall, Courchevel offers some of the world's best designer boutiques and shops, making it the perfect destination for those seeking a luxurious shopping experience.
LUXURY ATHLEISURE IN COURCHEVEL
Well, it's a given to be donning the right kind of attire if you want to engage in some exciting skiing adventures in this icy wonderland, but how about taking it up a notch?! The luxury sportswear and ski equipment stores offered in Courchevel are some of the best in the world. These chic stores provide a diverse range of high-end ski gear and sportswear from the most luxurious brands.
If you are looking for high-quality ski equipment or sportswear, then you should definitely check out the shops in Courchevel.
If you're looking for a trendy ski-wear shop – Fusalp and Rossignol are the best places to go. They offer a vast range of ski clothing and accessories, perfect for those looking for functional yet stylish skiwear.
Credits –https://ifdm.design.com
One of the most popular shops is Bogner – known for its stylish skiwear and sportswear. They also offer a wide range of clothing, from ski jackets and pants to casual wear.
Another great shop is Moncler, which specializes in high-end ski jackets and clothing made from premium materials like down and leather.
If you are looking for ski boots, then head to Lange, which offers a wide range of ski boots for all levels of skiers, from beginners to experts. Other popular shops in Courchevel include Rossignol, Salomon, and North Face.


Add to favorites