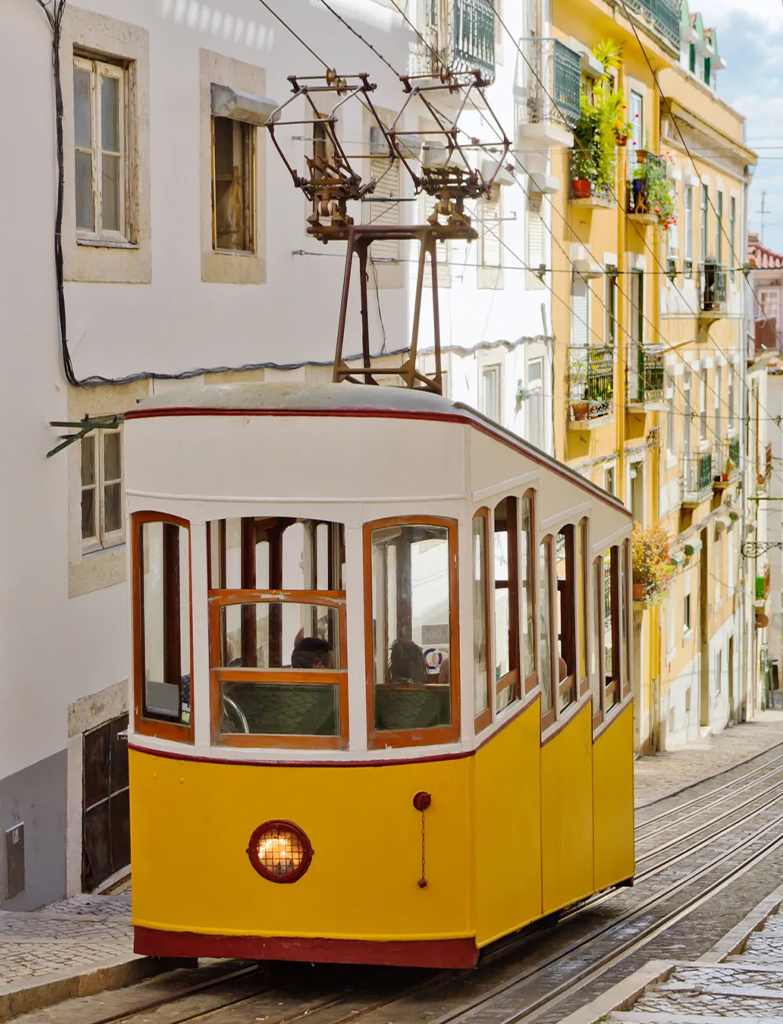 Lisbon, the capital city of Portugal is beloved for all things pretty and wonderful! Lisbon offers breathtaking views of its vibrant, cobblestone streets and endless colourful houses spread all over amidst the warm and radiant atmospheric bliss resonating throughout the city. If you happen to be in this whimsical land, you will be mesmerised by its ornate architecture reflected through its colonial history. While we listed out why Lisbon is the best when it comes to scenic beauty, it is also deemed as the beau monde among the luxury jet-hoppers in the world. This capital city is the perfect destination for your luxurious escapade. From fancy hotels and lavish restaurants to enchanting museums and chic boutiques, Lisbon has it all! To all those luxury troupers looking for a luxurious and scenic escapade, read through our guide as we list out all the happening spots in the city for you to make the most of your trip to Portugal.
BEST HOTELS TO STAY IN LISBON
MYRIAD BY SANA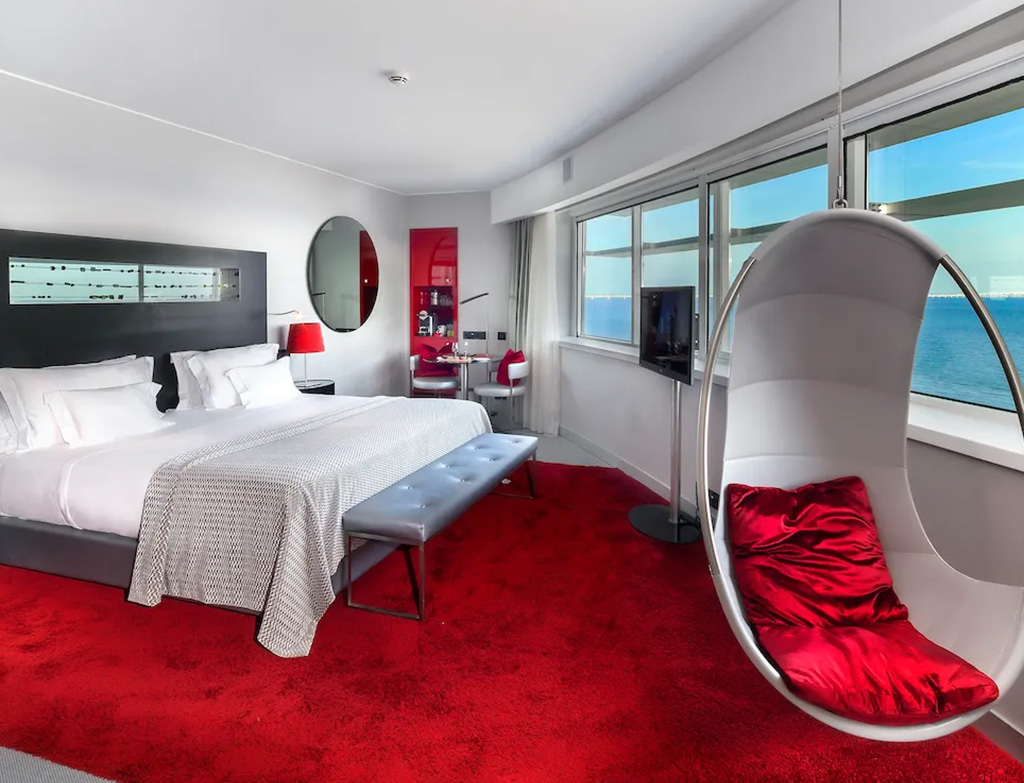 https://portugalconfidential.com
The Myriad by Sana hotel in Lisbon boasts world-class features, including its stunning location on the Tagus River and its modern, luxurious design. Guests can enjoy breathtaking views from the spacious rooms and suites and take advantage of the hotel's excellent dining options, spa and rooftop infinity pool.
Book your stay: https://www.sanahotels.com
FOUR SEASONS HOTEL RITZ LISBON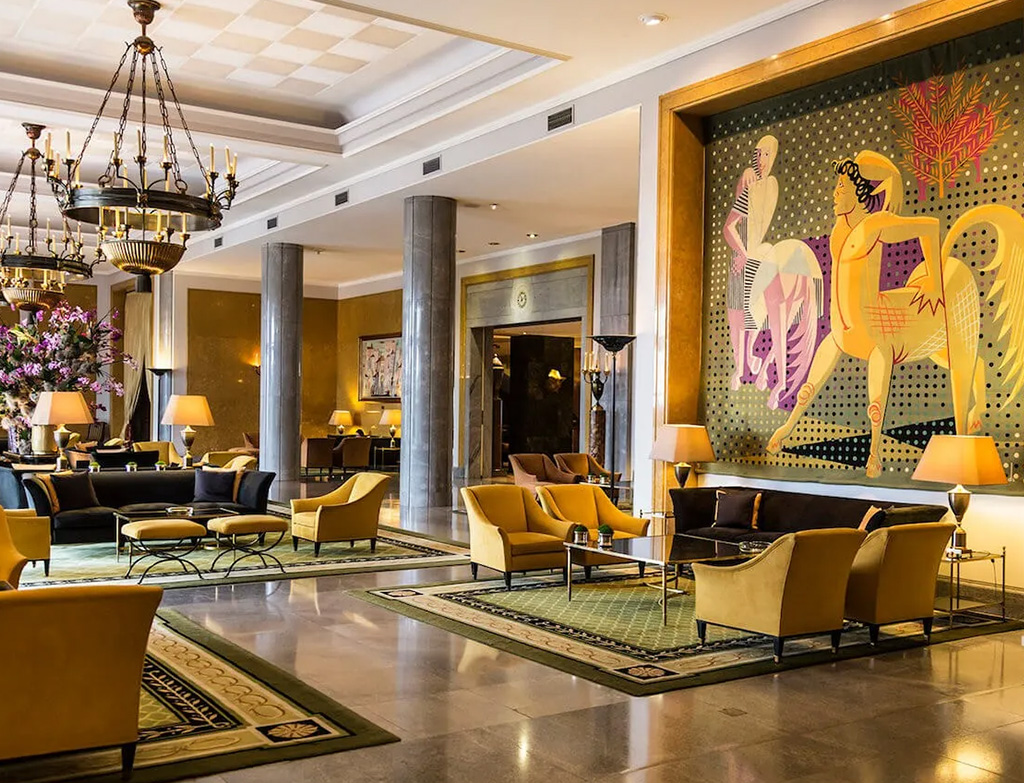 https://portugalconfidential.com
One of Lisbon's leading luxury hotels – Four Seasons Ritz offers a sophisticated and lavish experience for its guests. The hotel features plush rooms and suites with classic decor and stylish amenities and boasts stunning views of the city such as the historic Eduardo VII Park. Indulge in some of the best Michelin-starred cuisine, a spa and fitness centre or maybe sip on a glass of martini on a rooftop terrace.
Book your stay: https://www.fourseasons.com
PESTANA PALACE LISBOA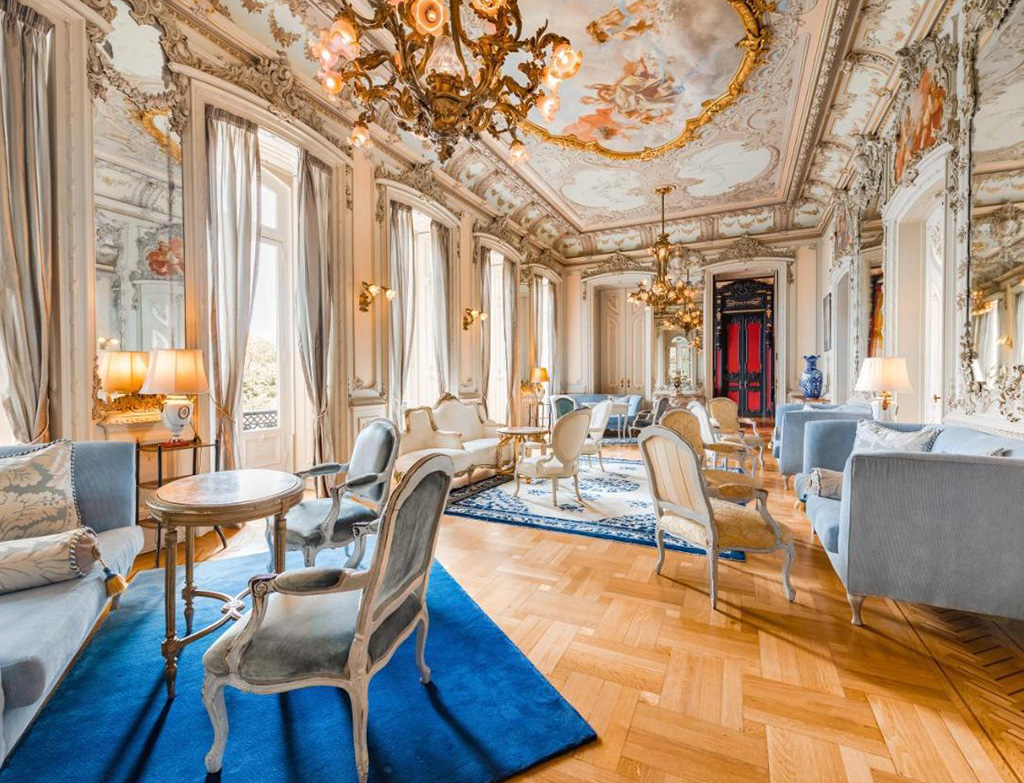 https://www.toplisbonhotels.com
This 19th-century palace underwent a swanky revamp, taking the form of a luxurious hotel. Pestana Palace Lisboa Hotel in Lisbon is stunning. The hotel boasts beautifully appointed rooms and suites, lush gardens and a 'gram-worthy outdoor pool. Explore some of the best cuisines, a spa, a fitness centre and other opulent facilities that make for a truly memorable stay in Lisbon.
Book your stay: https://www.pestanapalacelisbon.com/

BEST HIGH-END RESTAURANTS TO VISIT
BEL CANTO, LISBON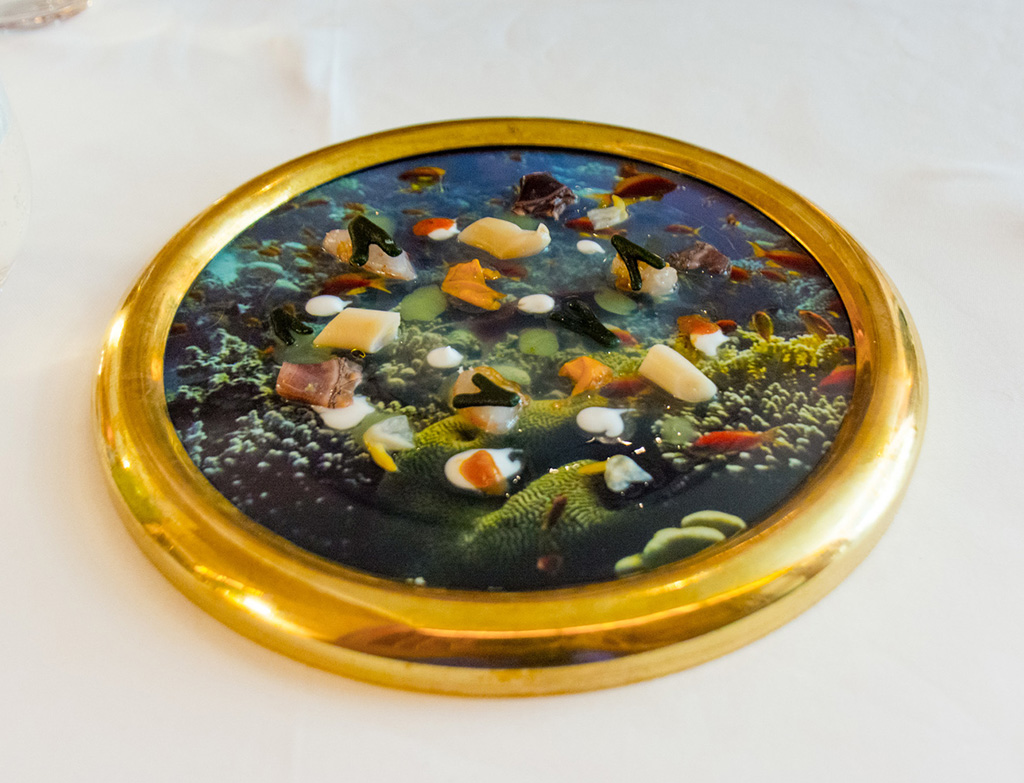 https://www.nodestinations.com
This fancy restaurant is the ultimate destination for foodies and opera lovers. Bel Canto offers a mouth-watering dining experience featuring authentic Portuguese dishes with a modern tweak. The food is meticulously prepared using all fresh, organic ingredients. Take your pick from the extensive wine collection flaunting the best Portuguese and international wines. The live opera performances by some of the best local singers turn your dining experience into an enchanting affair.
Book a table: https://belcanto.pt
ELEVEN RESTAURANT, LISBON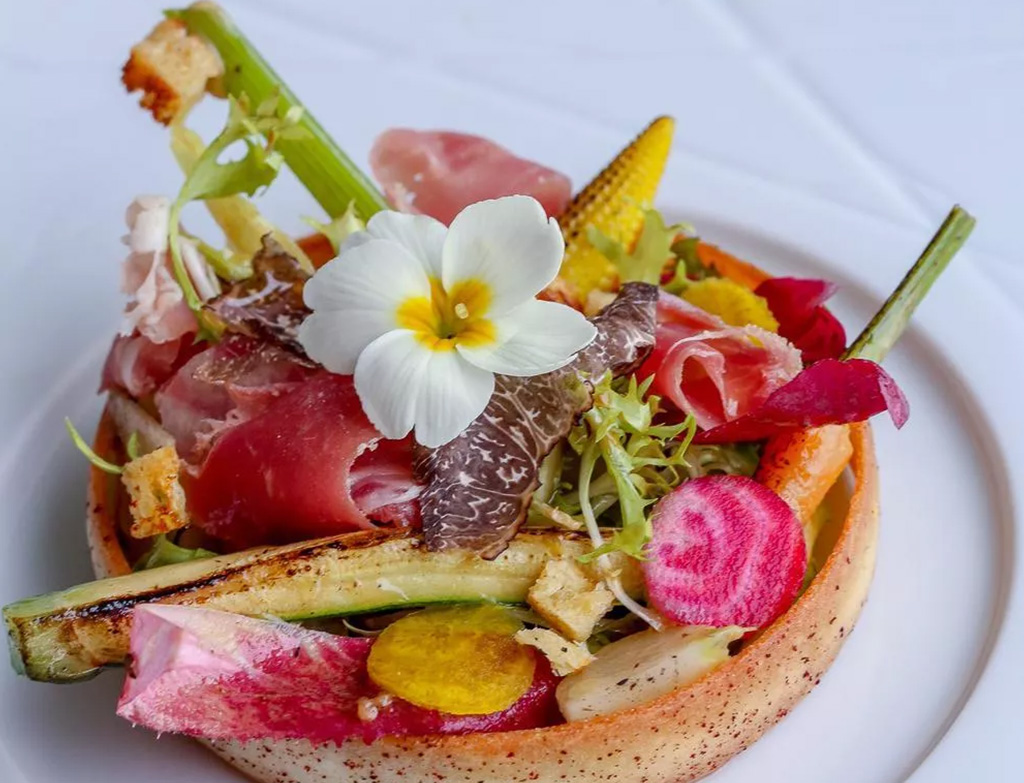 This suave Michelin-starred fine dining restaurant is famous for its exceptional gastronomic dining experience. The restaurant's menu features contemporary Portuguese cuisine with international influences. Enjoy an array of premium wines and the finest cocktails available.
Book a table: https://www.restauranteleven.com/
VARANDA AT RITZ CARLTON, LISBON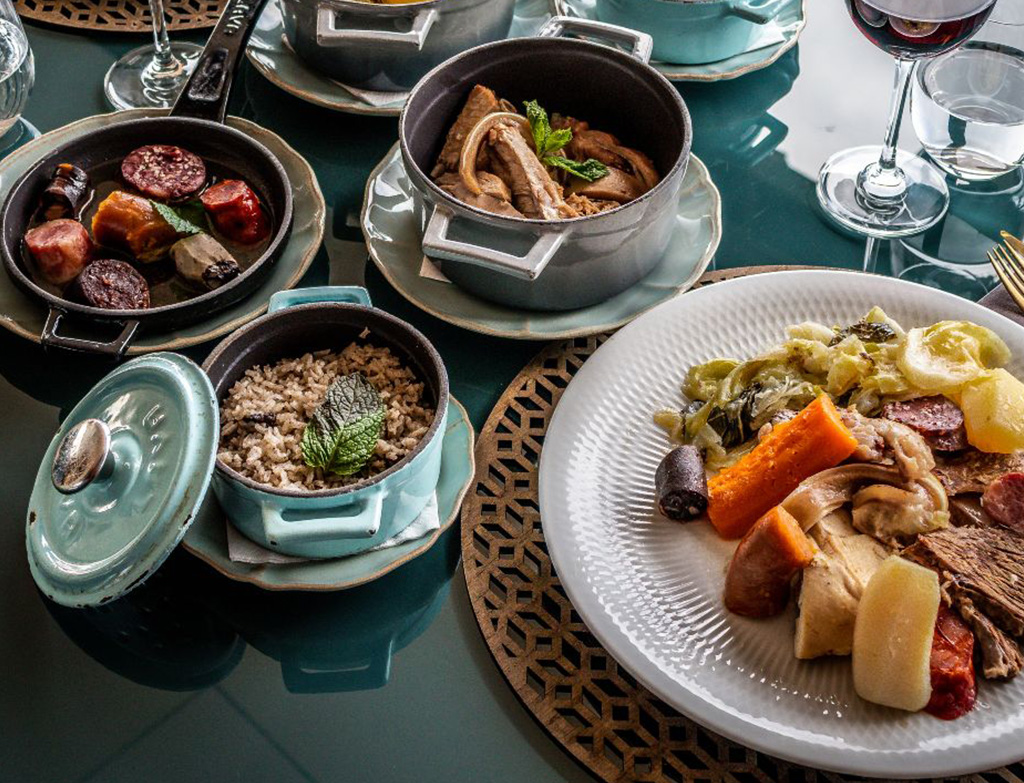 Housed by the luxuriant Ritz Carlton, Varanda's menu focuses on providing fresh seafood, premium meats and a variety of vegetarian options. Their signature dishes include grilled octopus and black pork tenderloin. The restaurant also offers a divine collection of boozy elixirs including many international and local wines.
Book a table: https://www.fourseasons.com

BEST PLACES FOR SOME LUXURY SHOPPING IN LISBON
EL CORTE INGLES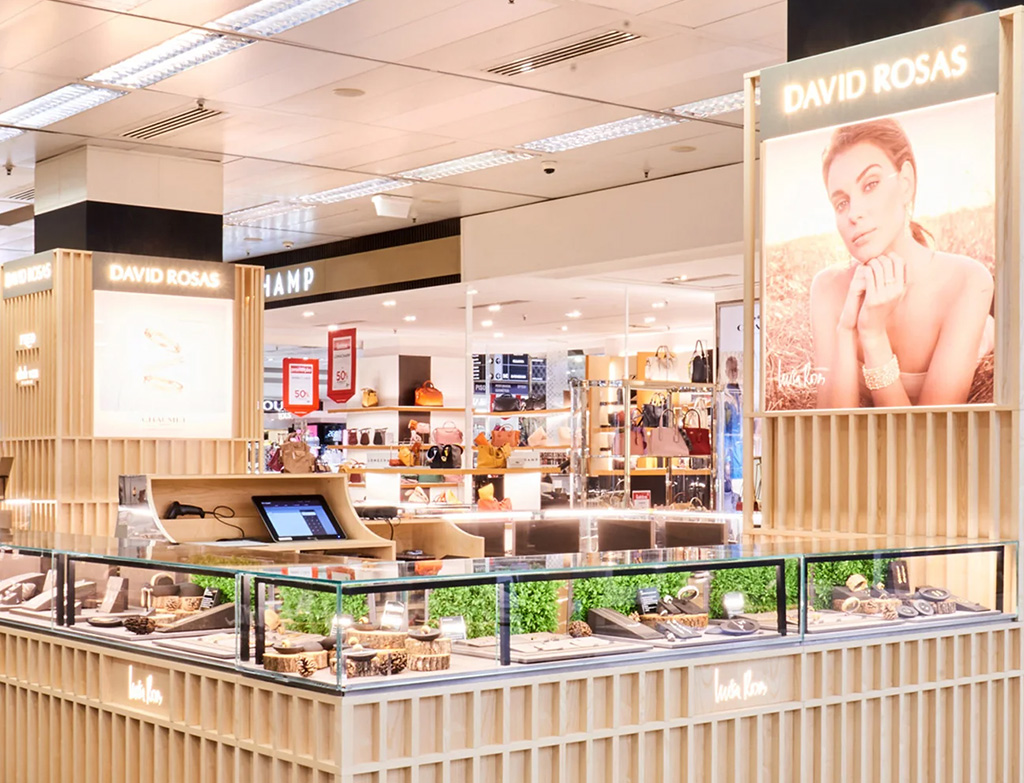 El Corte Ingles is one of the best places to visit if you are on the lookout to engage in some luxury shopping in Lisbon. With its central location, you can find a wide range of high-end products, from designer clothing and bags to fine jewellery. This chic department store offers a luxurious shopping experience with a knowledgeable staff and a vast selection of exclusive brands.
CHIADO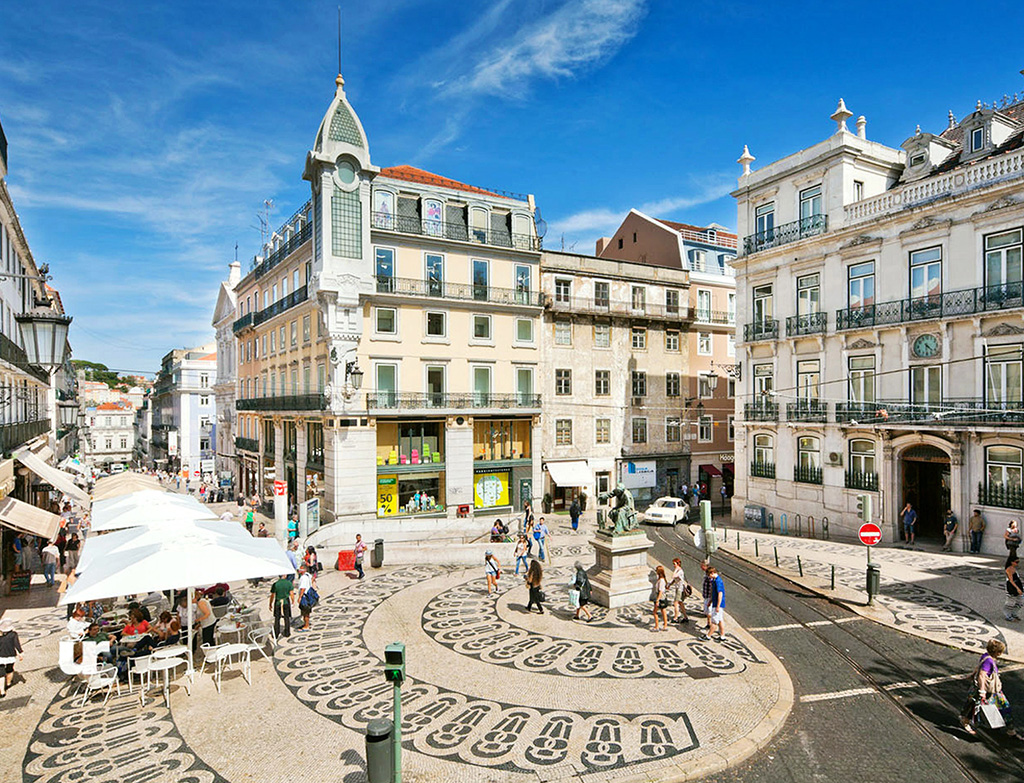 Chiado is a must-visit destination for luxury shopping in Lisbon. The neighbourhood hosts a jamboree of high-end stores offering ultra-luxurious goods – From chic designer apparel to elegant handmade jewellery. With the stunning architecture and charming streets, your shopping experience here in Chiado gets even more elevated, making it a glamorous affair.
AVENIDA DA LIBERDADE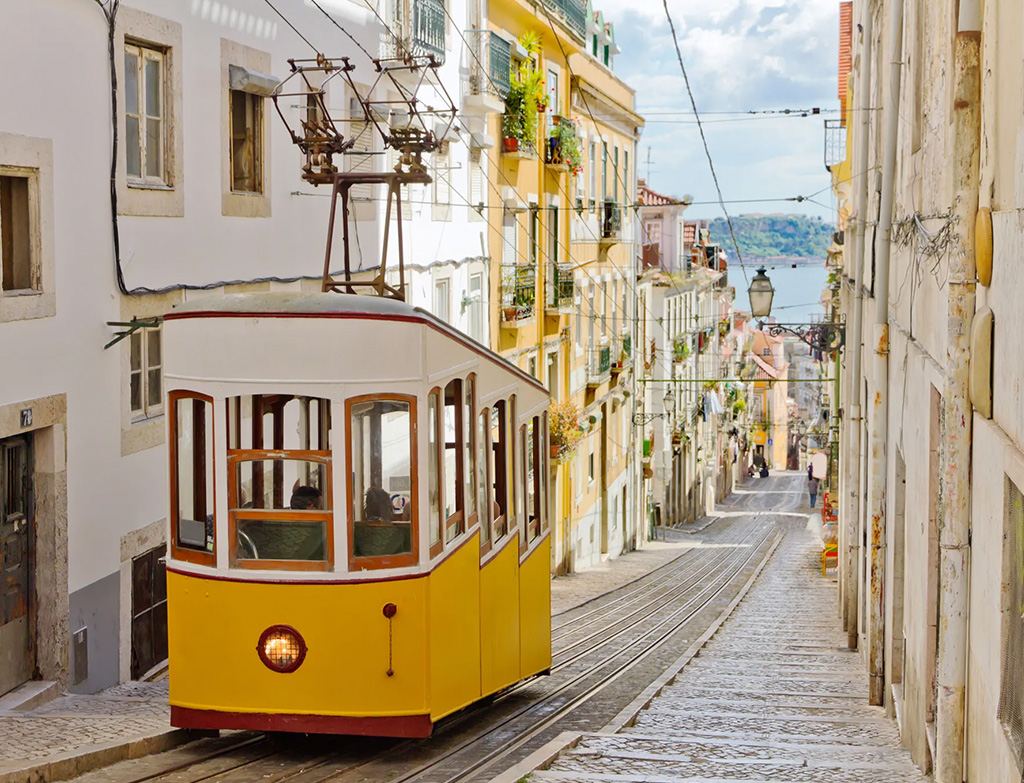 Known as a renowned destination for luxury shopping in Lisbon. The tree-lined avenue is lined with high-end stores featuring a range of designer brands and luxury products, from fashion and accessories to fine jewellery and watches. The upscale shopping experience is further enhanced by the avenue's stunning architecture and charming atmosphere.
THE SWANKIEST CLUBS FOR AN ECLECTIC NIGHT IN LISBON
LUX FRAGIL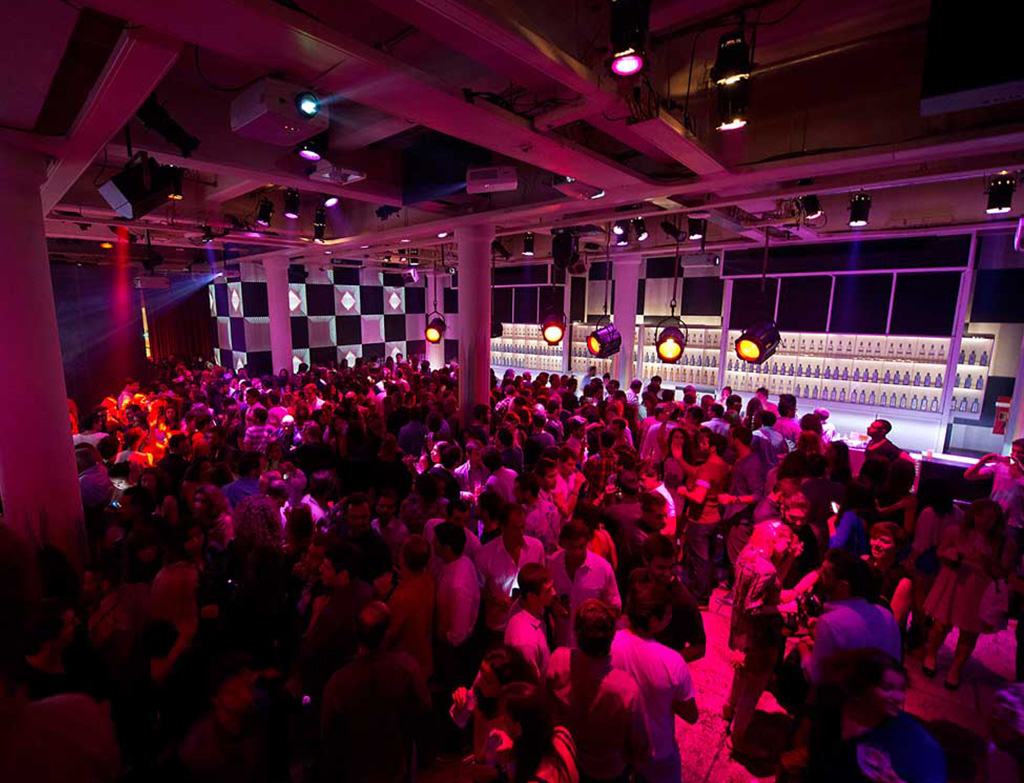 Lux Fragil is the best club in Lisbon if you wish for a fun and unforgettable party night in the Portugal capital. With its stunning waterfront location and state-of-the-art sound system, Lux Fragil attracts top DJs and performers from around the world. The club's lively atmosphere and unique design make it a must-visit destination for anyone looking for a night of fun and dancing in Lisbon.
KREMLIN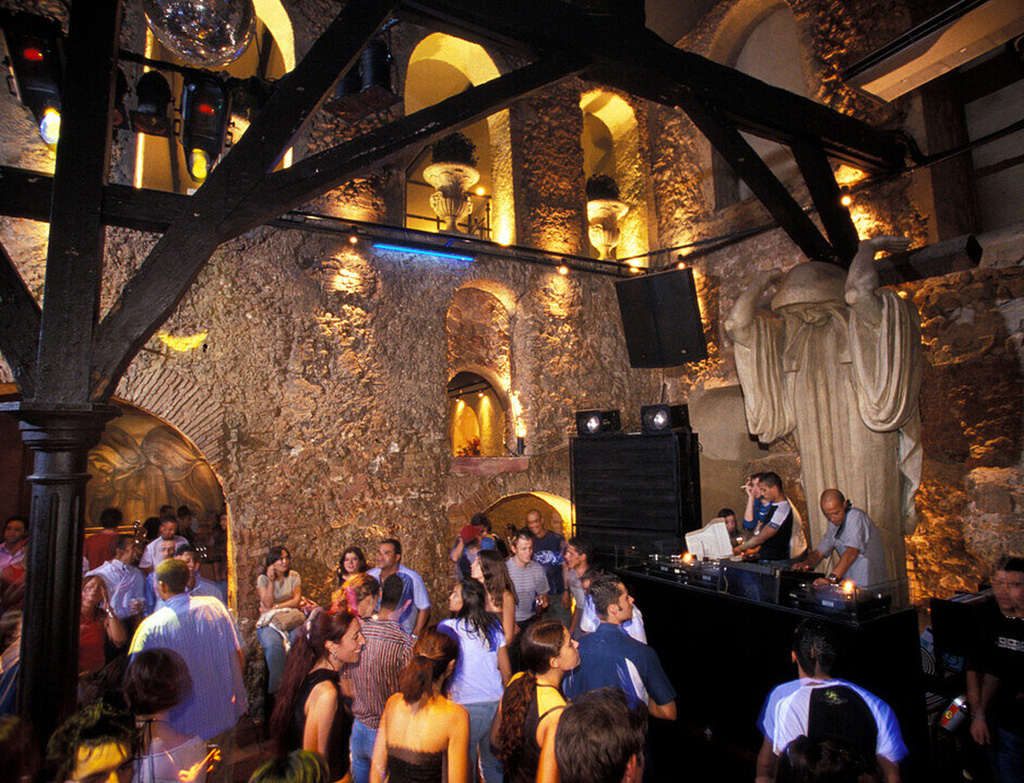 https://www.imageprofessionals.com
From business professionals to free-spirited souls, you will experience it all here! Deemed the ever-fashionable club in Lisbon, Kremlin is where the party takes place on a lively note. Offering both pop and rock, you better grab your entry as this club is a hotspot among the clubbers with them often ending up in long queues. Apart from rock and pop, Kremlin also offers house, hip hop and jungle.
BEST PLACES TO VISIT IN LISBON FOR ART & CULTURE
BERNARDO COLLECTION MUSEUM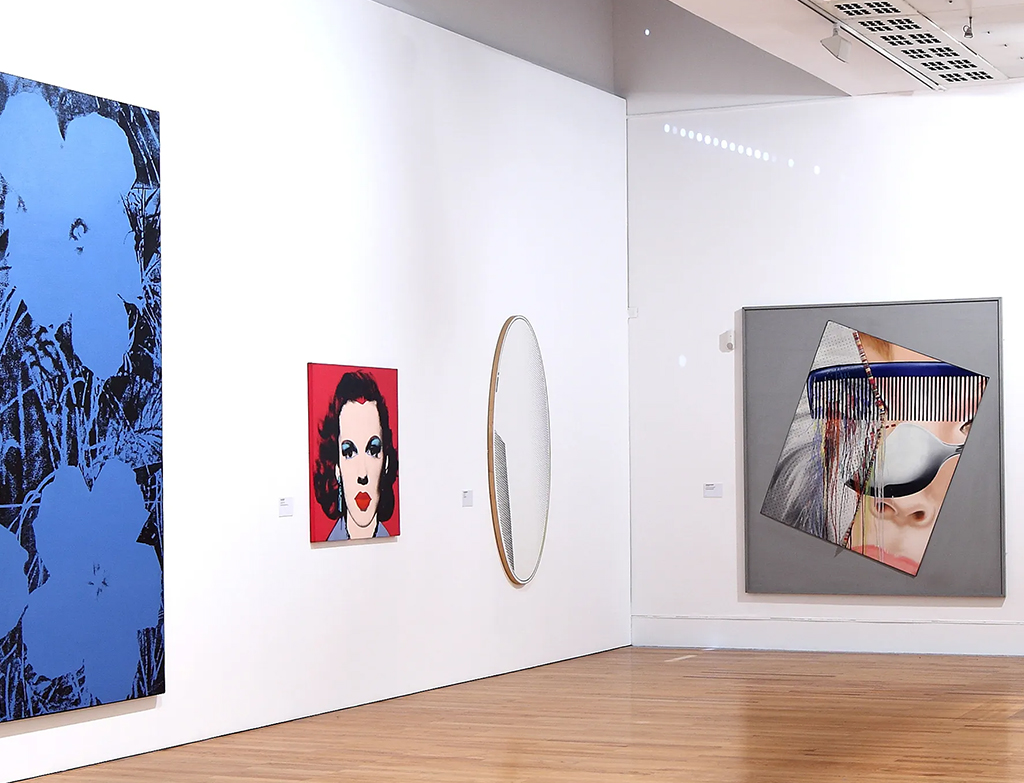 Where would you get to experience the magnanimity of art showcased by Picasso, Dali and Warhol all together in one place? The Bernardo Collection Museum houses a spectacular collection of modern and contemporary art. The building itself exudes art with its unique architecture and beautiful gardens.
BELEM TOWER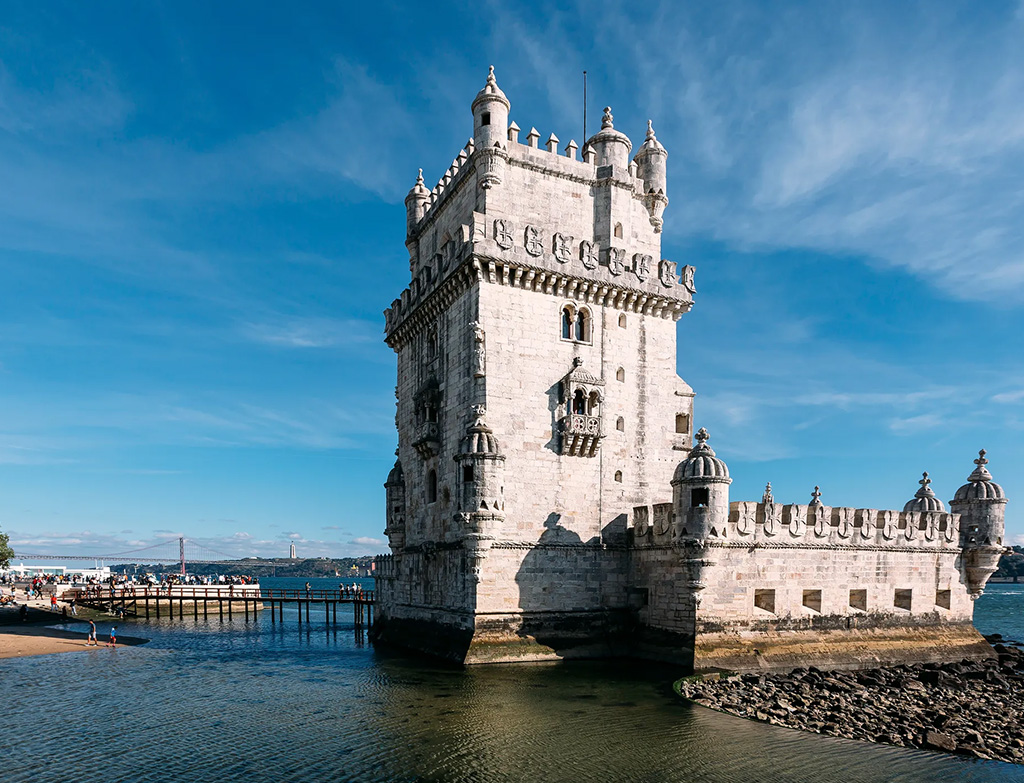 Listed as a World Heritage Site by UNESCO, put your cameras into action by clicking some stunning snaps of this historic tower. Built in the 16th century, the Belem Tower is an iconic symbol of Lisbon and a must-visit attraction for tourists. Discover its various levels and enjoy picturesque views of the Tagus River and the surrounding area.
CASTELO DE SÃO JORGE
https://turismo.eurodicas.com.
This mediaeval castle offers a glimpse into Lisbon's rich history. Located on a hilltop in the city centre, the Castelo de Sao Jorge offers breathtaking panoramic views of Lisbon and the Tagus River. You can explore the majestic castle towers, walls and gardens, as well as a museum that showcases the castle's unique archaeological findings.


Add to favorites