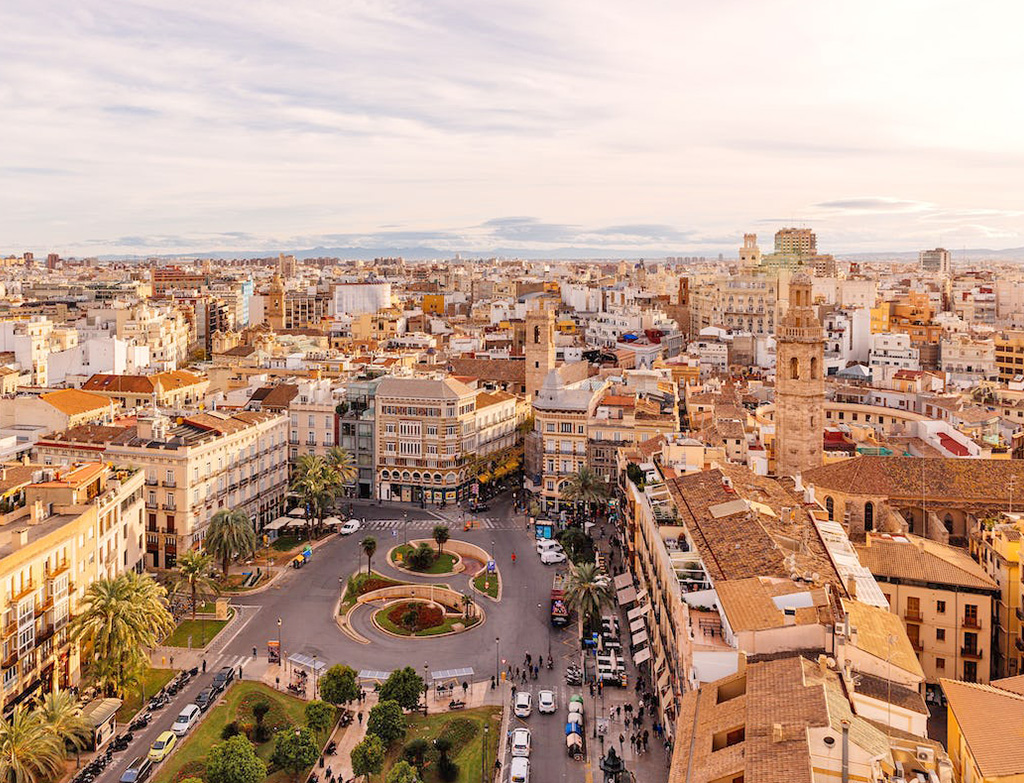 https://www.wanderlustchloe.com/
Valencia is a stunning coastal city in Spain that is renowned for its beautiful beaches, rich history, and sunny weather. One of the most alluring facts about Valencia is that it enjoys roughly 300 days of sunshine every year, making it an ideal destination for luxury travellers.
To fully immerse yourself in the luxury lifestyle that Valencia has to offer such as best hotels in Spain, you must stay at the most luxurious places in the city. Valencia is full of 5-star hotels and resorts that offer world-class amenities, impeccable service, and stunning views.
Overall, this charming city is an attractive destination that offers luxury travellers 300 days of sunshine, luxury hotels in Valencia, Spain and the most authentic paella. Whether you are looking for a beachfront resort, a villa overlooking the sea, or a traditional restaurant offering the best paella in town, Valencia has a lot to offer.
So, without much contemplation, to enjoy a luxurious stay at the best hotels in Valencia and for the best paella in Spain, plan your next luxury vacation in Valencia, and you won't be disappointed.
INDULGE IN A LUXURIOUS STAY AT VALENCIA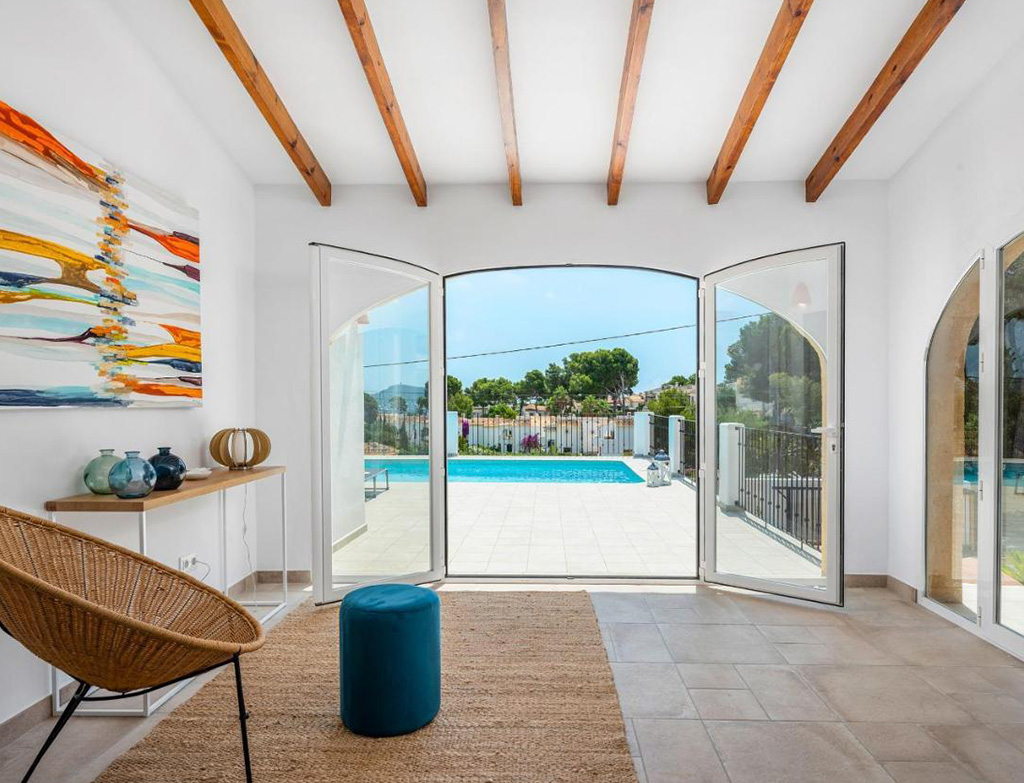 Hotel Balneario Las Arenas
https://www.hotelvalencialasarenas.com
If you are seeking a luxurious stay in Valencia, then Hotel Balneario Las Arenas is the one for you. This luxurious beachfront resort features a classical Mediterranean-style exterior with spacious gardens and palm trees providing a peaceful ambience. The hotel's interiors are designed in a contemporary style using warm hues marble flooring, and plush furnishings. All the rooms flaunt a stunning, private balcony with breathtaking vistas of the Mediterranean Sea, making it a beautiful destination and one of the best luxury hotels in Spain.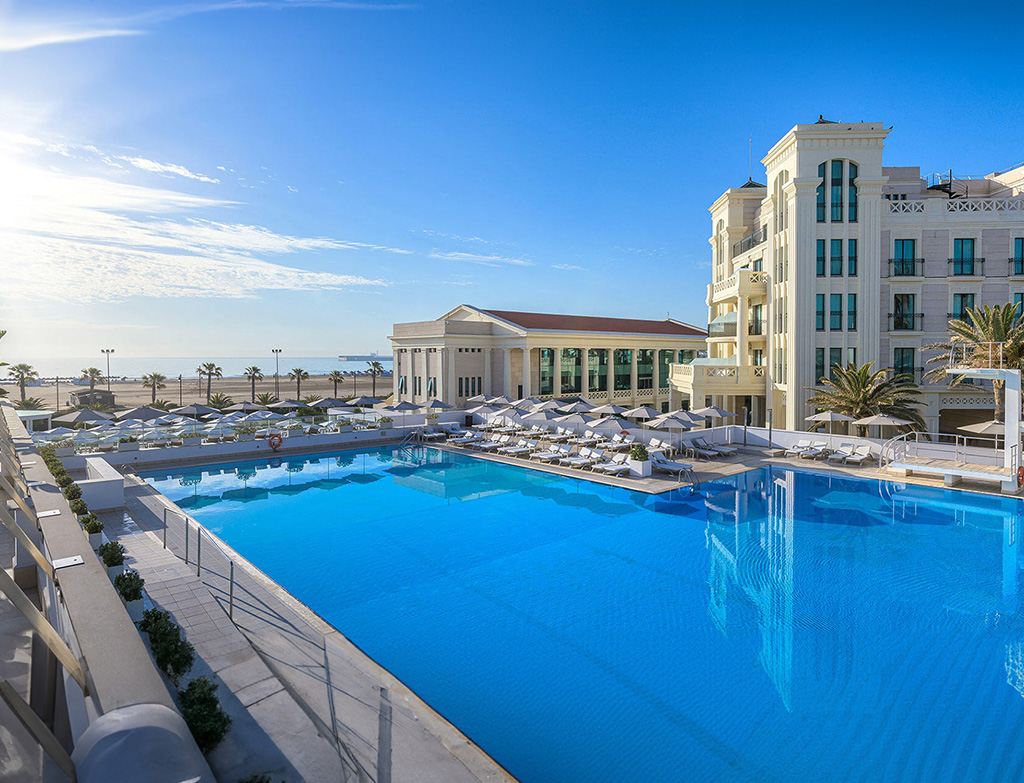 Villa Ana
https://villa-anna-plusholidays-teulada.booked.net
When it comes to experiencing the ultimate luxurious stay, Valencia boasts multiple palatial estates that offer you much-needed exclusivity along with regal facilities, such as the Villa Ana. Nestled in the charming coastal town This fabulous vacation home features a villa with a timeless design that integrates perfectly with the surrounding landscape and is an incredible place to spend a vacation with your loved ones.
GRAB A BITE OF THE TRADITIONAL SPANISH PAELLA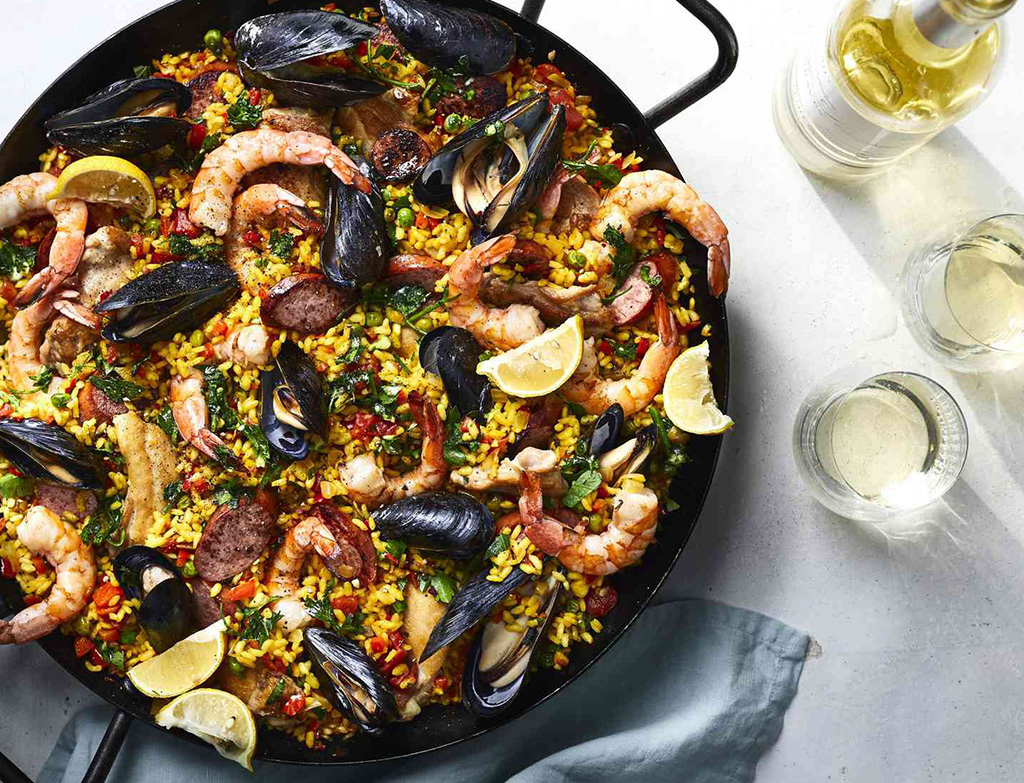 Spanish paella
https://www.eatingwell.com/
Another equally fascinating aspect of Valencia is its rich gastronomy. It's famous for its paella, a Valencian rice dish cooked with tomato, meat, and seafood, a recipe that was invented in the area and is considered the region's signature dish.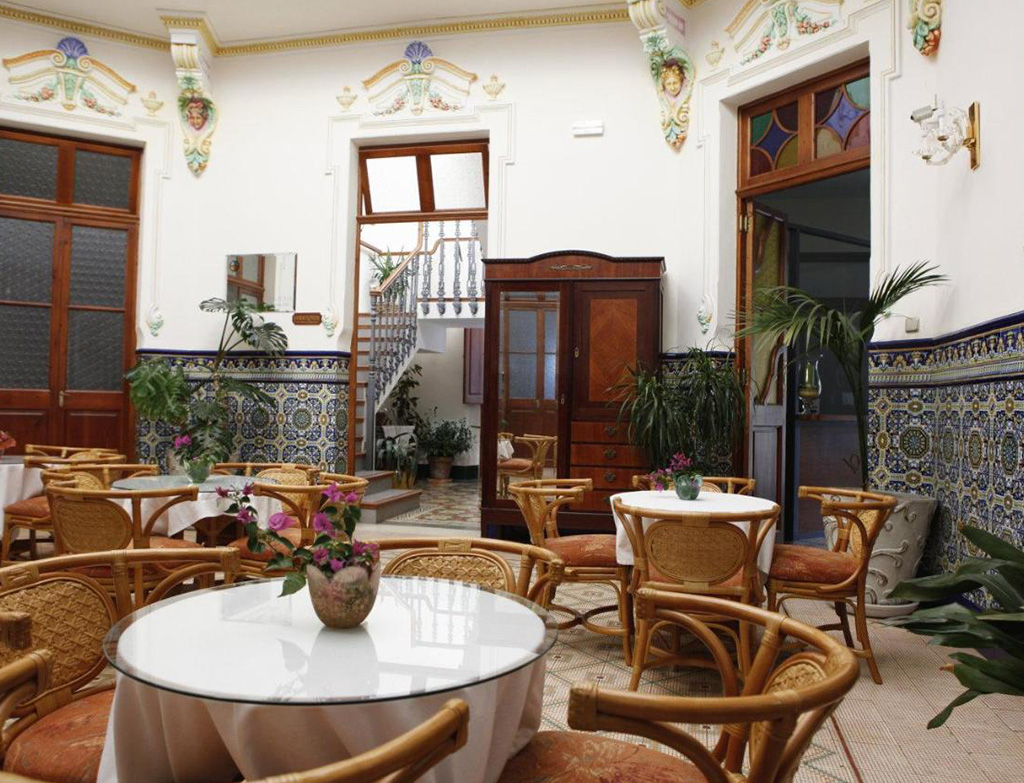 Casa Julia
https://restaurante-valencia.com/en/
You will stumble across several types of paella across Valencia, but if you want to taste the authentic flavours of paella, then restaurant Casa Julia should be on your go-to list. This classic restaurant is located in the historic maritime district and is popular for whipping up the best paella in Spain. Apart from paella, Casa Julia also serves other traditional Spanish varieties such as arroz negro (black rice), and fideuá (noodle and seafood dish).
CULINARY BLISS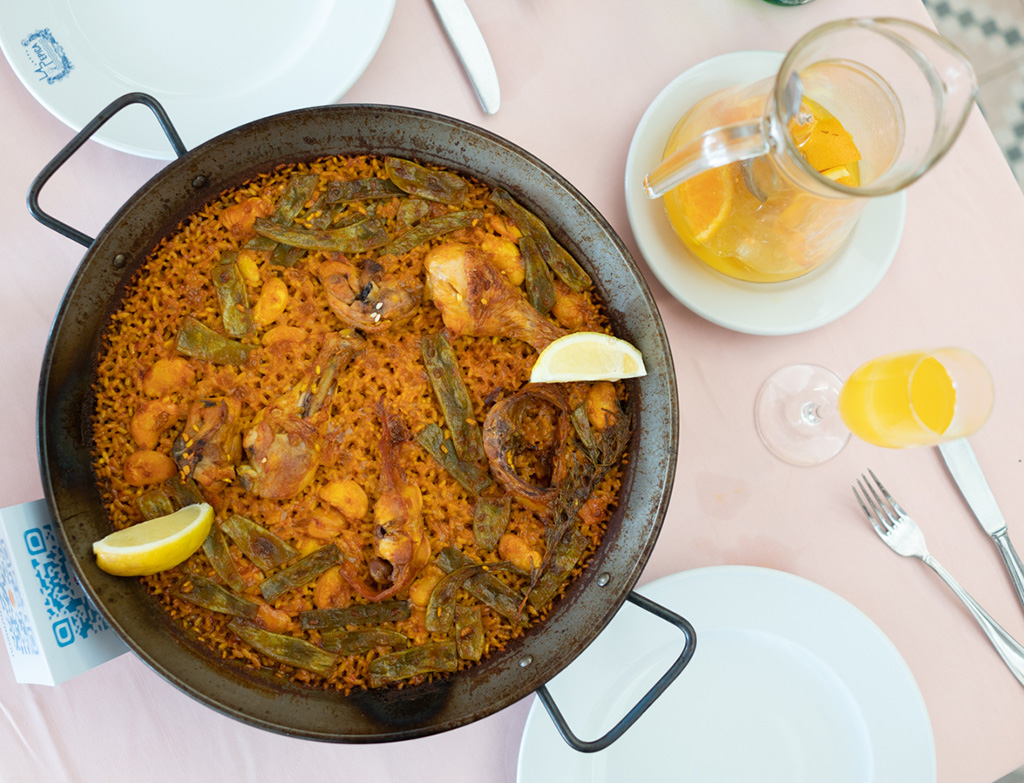 La Pepica
https://tinyurbankitchen.com/
La Pepica is a popular restaurant and among the top choices if you wish to indulge in the authentic taste of paella. Located on the beachfront of Malvarrosa, La Pepica is an iconic seafood restaurant popular among locals and tourists. Established in 1898, the restaurant has been serving some of the best, high-quality seafood and traditional, best paella in Spain for decades making it a much-sought-after place for all food enthusiasts.
ALWAYS UP FOR SOME SPANISH SANGRIA!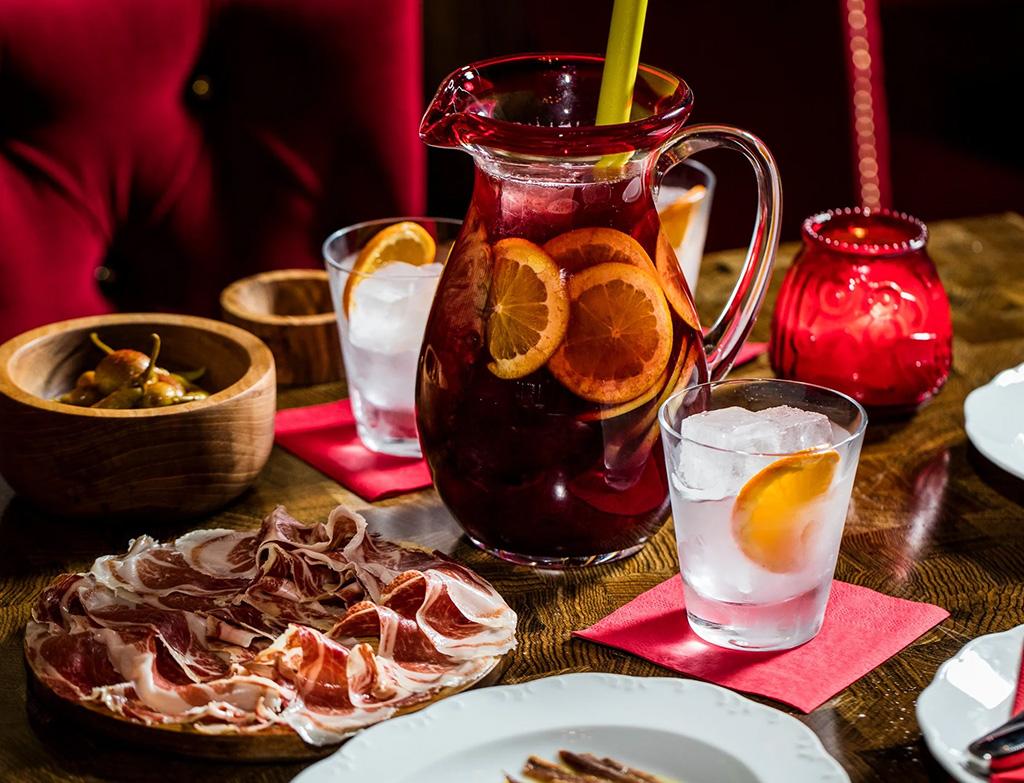 Restaurante Martinez
https://www.saveur.com/
If you desire to take your paella experience to the next level, then a cooking class is a perfect opportunity to learn how to prepare a classic Spanish Paella yourself Restaurante Martínez is just the perfect institution that offers the best cooking sessions, focusing exclusively on paella and the art of making the traditional wine sangria.