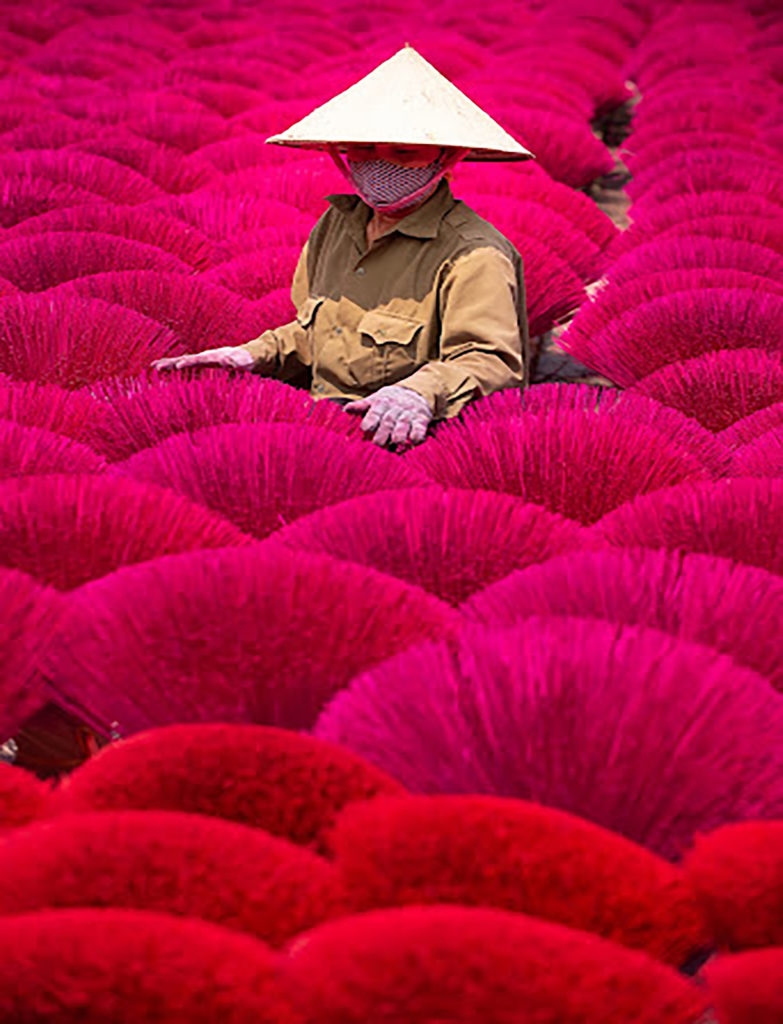 Ahead of the lunar new year in Vietnam, these villages get cloaked in the hue of pink. Burning incense sticks is a traditional and ritualistic norm in many Asian countries. It is no different in Vietnam. Particularly, before the Tet lunar year on Feb 1, wherein the demand for incense sticks surges rapidly. On this occasion, hundreds and thousands throng in temples to worship and burn incense sticks.
Around and in Ha Noi, there are several similar villages that frantically work towards producing incense sticks before lunar new year to supply incense sticks all over the country as well as countries like India, Malaysia, and China.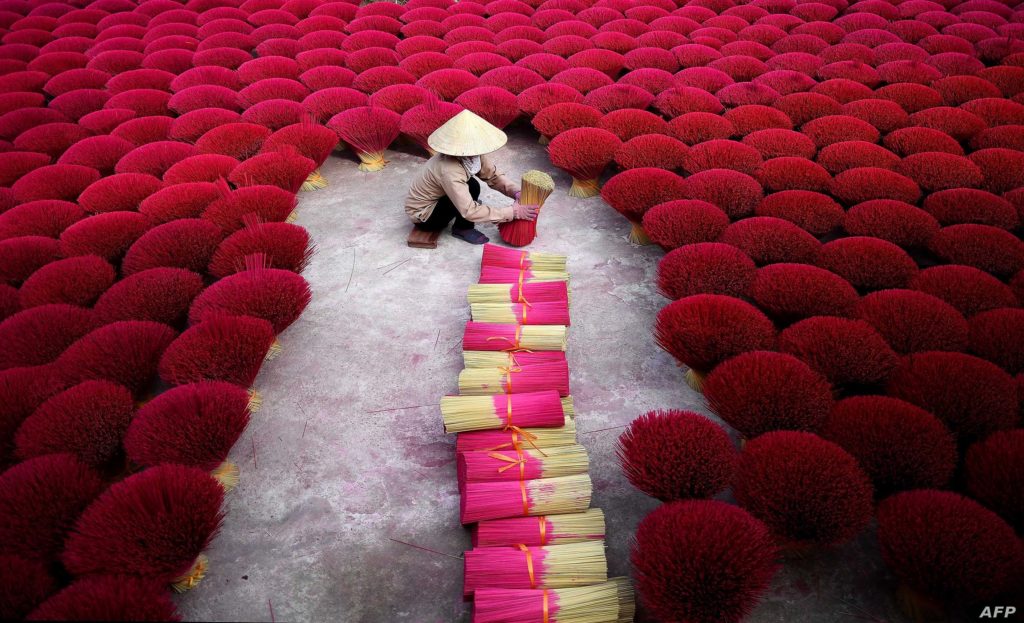 This picture taken on January 3, 2019 shows a Vietnamese woman collecting incense sticks in a courtyard in the village of Quang Phu Cau on the outskirts of Hanoi. – In Vietnam's 'incense village', hundreds of workers are hard at work dying, drying and whittling down bamboo bark to make the fragrant sticks ahead of the busy lunar new year holiday. (Photo by Manan VATSYAYANA / AFP) / TO GO WITH Vietnam-lifestyle-holiday-religion-craft, PHOTOESSAY by Manan Vatsyayana[/caption]
The cottage industry in Vietnam thrives during this part of the year. The families of these villages have worked in this vocation for almost a century. To perpetuate the trade and commerce, at least one member of the family is involved in making incense sticks. Bamboo sticks are cut and shaped using a machine to create the incense stick. These sticks are later dyed in red and pink manually, leaving the streets of the town colorful. These incense sticks are left to dry and whittle completely and turned into fragrant sticks before shipping them out of the towns and the country.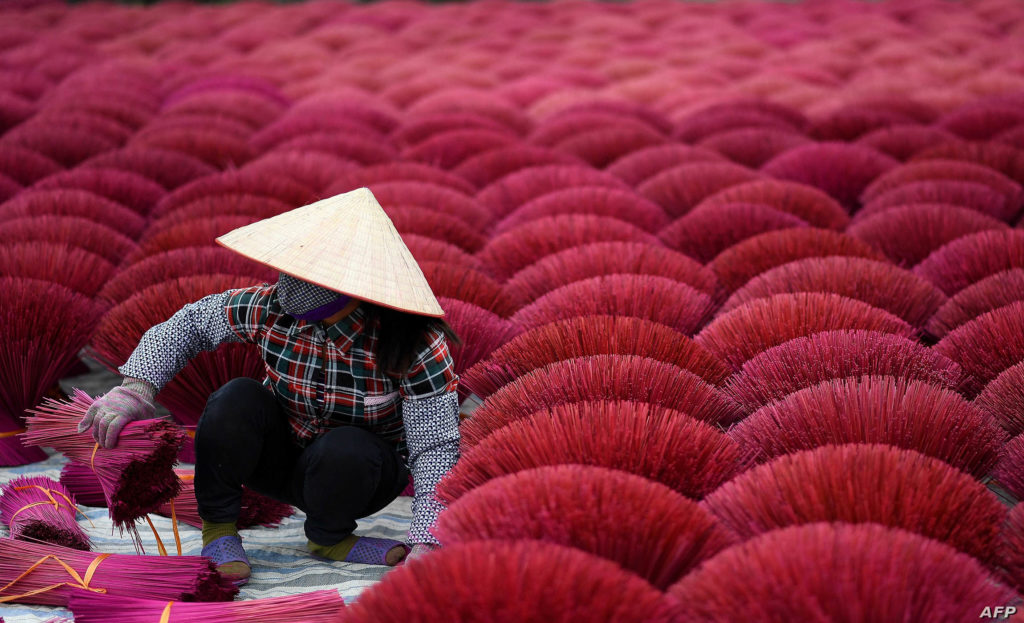 Some of the incense villages in Vietnam are Yen Phu, Xa Kieu, Hong Duong, and Quang Phu Cau. The incense sticks made in different regions are created to cater the uniqueness of that region. The best time to visit these picturesque spots to experience the vibrance of the culture of Vietnam is January, right before the lunar new year on Feb 1. A month before the lunar new year, these villages hustle towards meeting the increasing demands for incense sticks in Vietnam. The local traders and merchants faced hindrances due to the pandemic import curbs