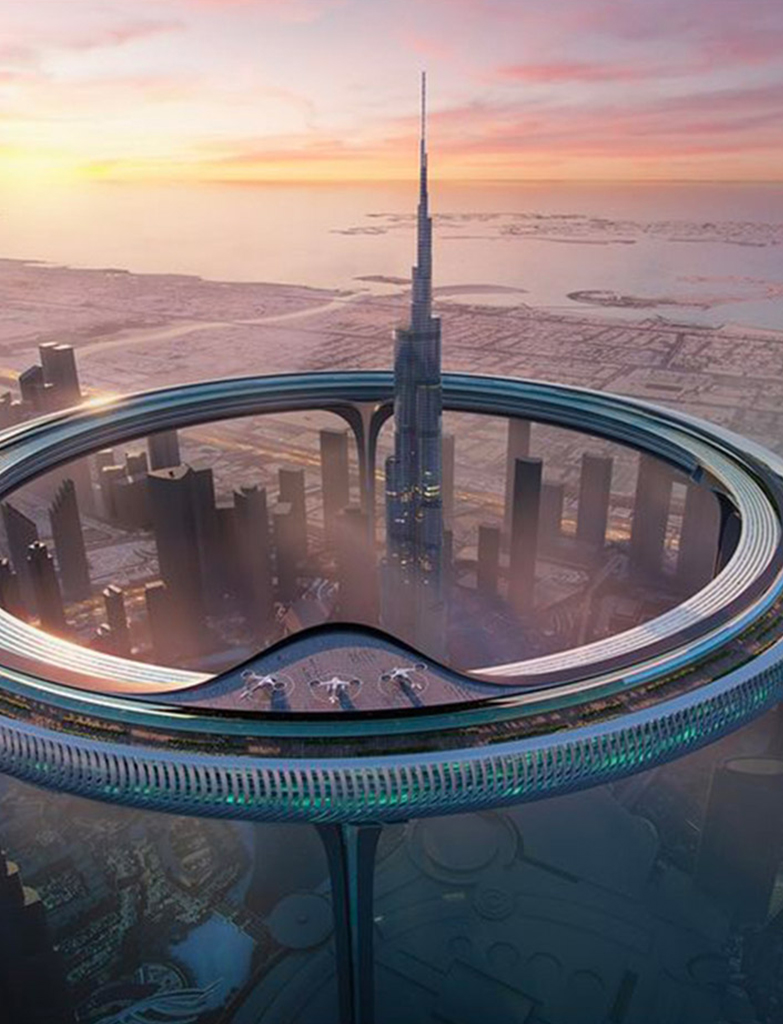 All image credits-https://primenewsprint.com
Today is all about rethinking the future with an evolving architectural language. Dubai-based firm Znera space has left the media dazed, the grounds behind this interpretation is their fresh master plan of installing a colossal circuit shaped like a ring circling the sought-after Burj Khalifa. After the museum of the future, this will be an addition to the list of landmarks in Dubai and is labelled 'The Downtown Circle.' The building will adapt to its surroundings and is sensitised to sustainability.
The emancipated structure is a demonstration and trial for the future which will be useful going forward due to the rising sea levels and can be a potential answer to the emerging problems. Some of the principal attributes will be as follows-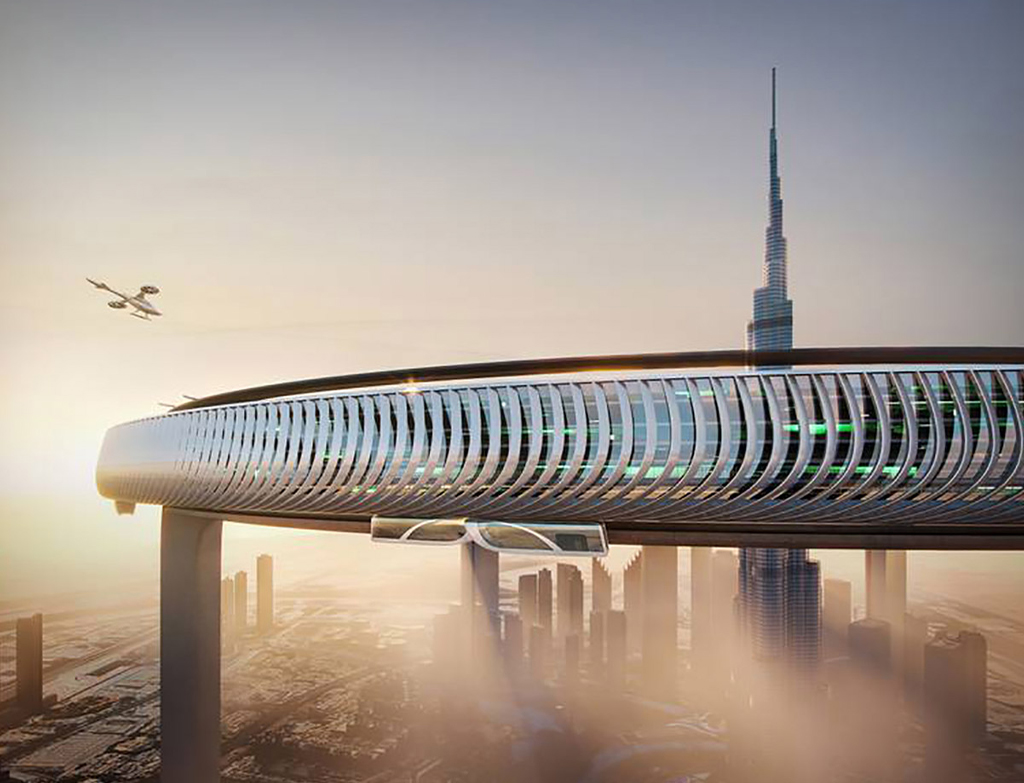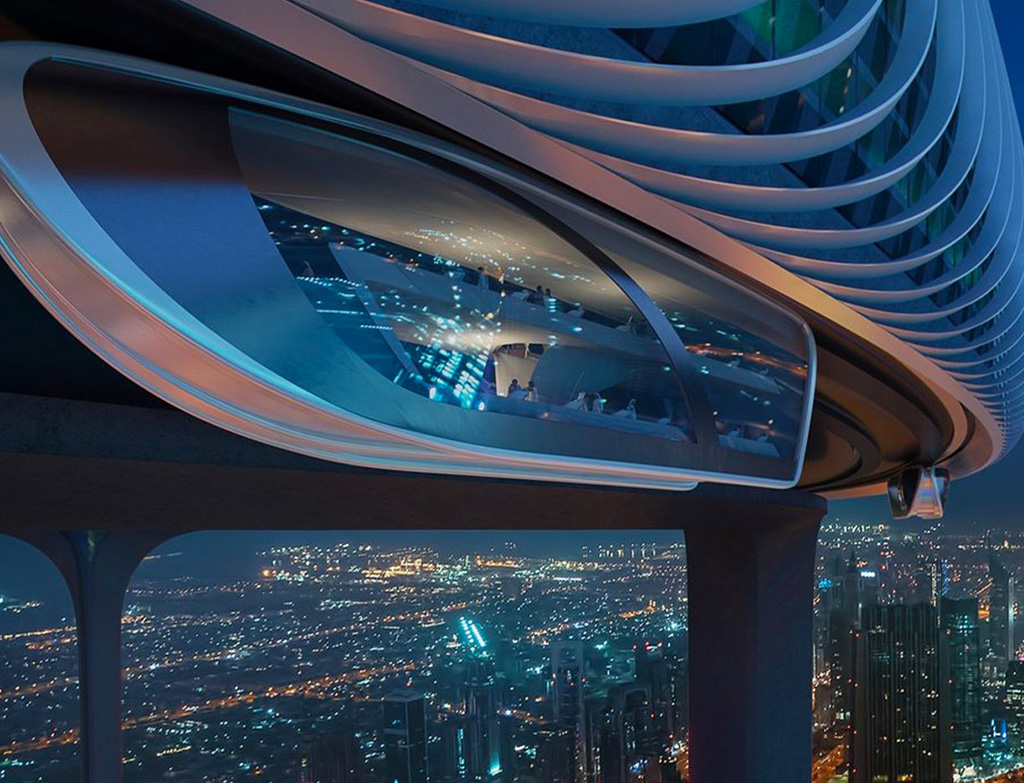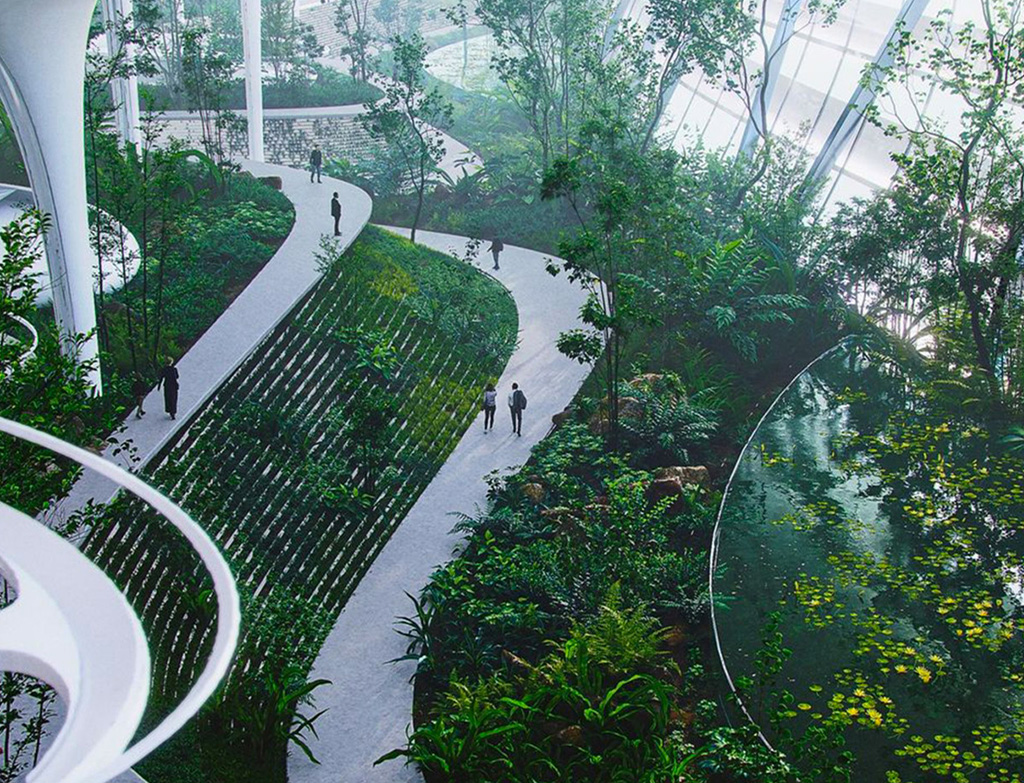 CHARACTERISTICS AND DIMENSION
The proposal is a sign of rapid urbanisation and the face behind it is that of Najmus Chowdhry and Nils Remes, it will be 550 meter-tall and 3000 meters in circumference and will function as a continuous metropolis. The views from this edifice will be refreshing to the naked eye while breathing the crisp and clean air from that height.
INTERNAL COMPONENTS
Addressing social boundaries and deconstructed into smaller units, the space will be used for public and commercial use featuring offices and housing facilities with plush patios, terraced houses or lofts. It will also be a cultural beacon in the region for programmes and performances to be held.
THE SKYPARK
A lifestyle focusing on a healthy balance involving the presence of nature will be kept in mind while construction. There will be two critical rings clasped together by the Skypark which will receive natural light and have a generous display of a green eco-system with waterfalls, digital caves and a plethora of flora and fauna greeting the visitors and residents.
TRANSPORT AND CONNECTIVITY
Pod-like containers will be suspended on the fringe of the downtown circle for the convenience and accessibility of the passengers. The starting point will be from the bottom to all the possible destinations of the building. The travel speed will be 100 km/hour with the utmost efficiency, a smooth sail and a 360-degree view of the city.
THE ECO-FRIENDLY ASPECT
Rain-water harvesting, solar panel installations, sanctuaries for wild plants or storage for carbon and filter pollutants from the air, you name it and it's there! The proposed concept is well thought out, gauged and estimated to perfection for the well-being of the environment and the future generation.




Add to favorites