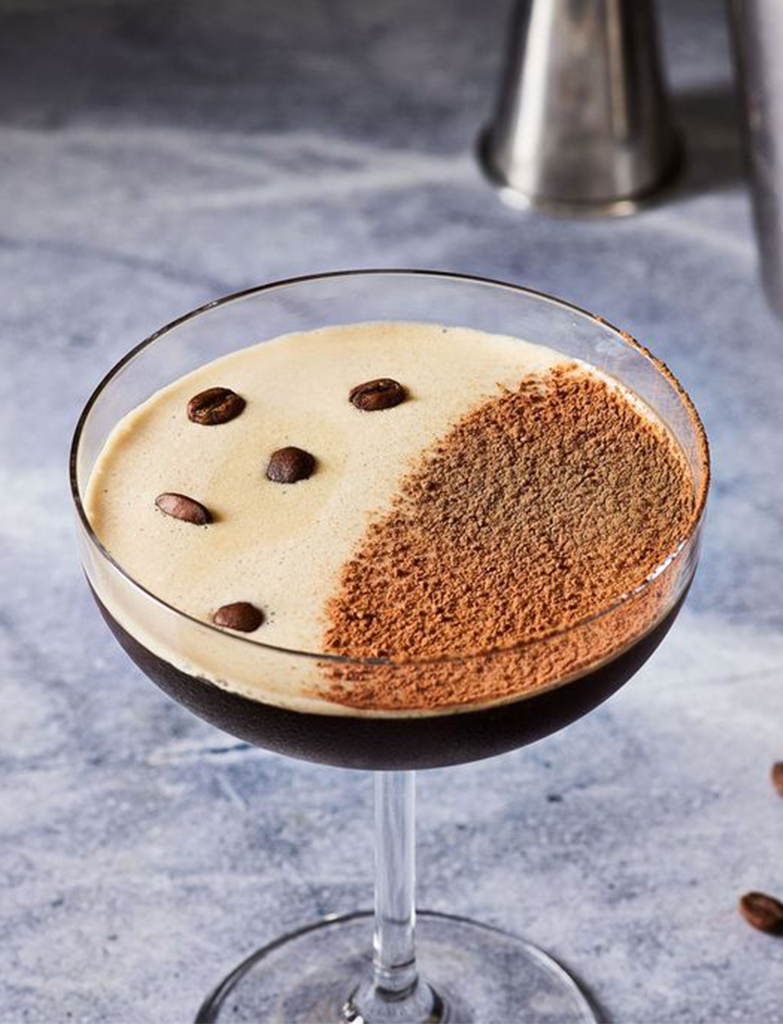 How about cooling down your heated and stressed nerves altogether by indulging in some summer cocktails with a bit of Joe? Check out these 5 best espresso martini destinations in NYC right now.
Tis the season to indulge in summer cocktails! New York City is considered a mecca for coffee lovers and cocktail aficionados alike, making it the perfect place to indulge in one of the most popular summer cocktails around – the espresso martini.
This delightful concoction combines the bold, rich taste of coffee with the smoothness of vodka and a touch of sweetness, creating a potent yet delicious cocktail that's perfect for a night out in the town. Fortunately, there's no shortage of great espresso martinis to be found in NYC, with many bars and restaurants around the city offering their own unique takes on this classic drink.
If you're looking for a good espresso martini in NYC, there are a plethora of options to choose from. Each locale offers a unique twist on this classic cocktail, making the experience memorable and Java-tactic! Whether you like your espresso martini sweet or bitter, dramatic or decadent, the Big Apple offers it all.
Scroll down to know more about the best espresso martinis available in New York City.
DANTE
Settled in the vibrant neighbourhood of Greenwich Village, Dante is a popular spot among cocktail connoisseurs for its delicious summer cocktails. Its espresso martini is a house classic and is made with robust espresso, VDKA 6100 vodka and vanilla liqueur. This heavenly glass of martini is shaken and served straight up with a light dusting of cocoa on top. Dante's espresso martini is decadent, smooth and hits all the right notes.
UNION SQUARE CAFE
Source: Instagram
This popular, James Beard award-winning cafe has a very unique take on the classic version of the espresso martini. NYC's Union Square Cafe takes its espresso martini game up a notch up by adding a mystery vanilla ingredient. The sweet notes of the vanilla perfectly cut the smoky aroma of the roasted coffee, making it a sweet heaven for all those who like to have their drink on the sweeter side. This summer cocktails season make sure you head to Union Square.
DEATH & CO.
Source: Instagram
Death & Co. is a hidden speakeasy-style bar located in the East Village, known for its excellent summer cocktails and intimate ambience. The bar's espresso martini is made with a combination of cold brew coffee, vodka and a house-made coffee liqueur. The cocktail is then shaken and garnished with a coffee bean, creating a delightful aromatic experience. This espresso martini is smooth, not too sweet and has a subtle bitterness that coffee lovers will appreciate.
EMPLOYEES ONLY
Source: Instagram
Another signature classic bar located in the West Village, known for its impressive summer cocktails and vintage charm, are Employees Only. Its espresso martini is made with a blend of freshly brewed espresso, vodka and in-house chocolate and coffee liquor. This heavenly mix of joe-cocktail is shaken and served straight up, and garnished with three espresso beans. The espresso martini here is creamy, luxurious and has a subtle sweetness balanced by a dash of bitterness.
THE SMITH
Source: Instagram
Boasting several branches across NYC, The Smith is known for its trendiness and all-things-sassy. On its must-have, concise summer cocktails list, the espresso martini comes as a frontrunner. Made with freshly brewed espresso, Tito's Handmade Vodka and coffee liqueur, the cocktail is served in a stunning martini glass and adorned with a generous amount of cinnamon dust. The Smith's espresso martini is silky, and velvety and exudes a slight sweetness that oozes out from the bold coffee flavour.


Add to favorites