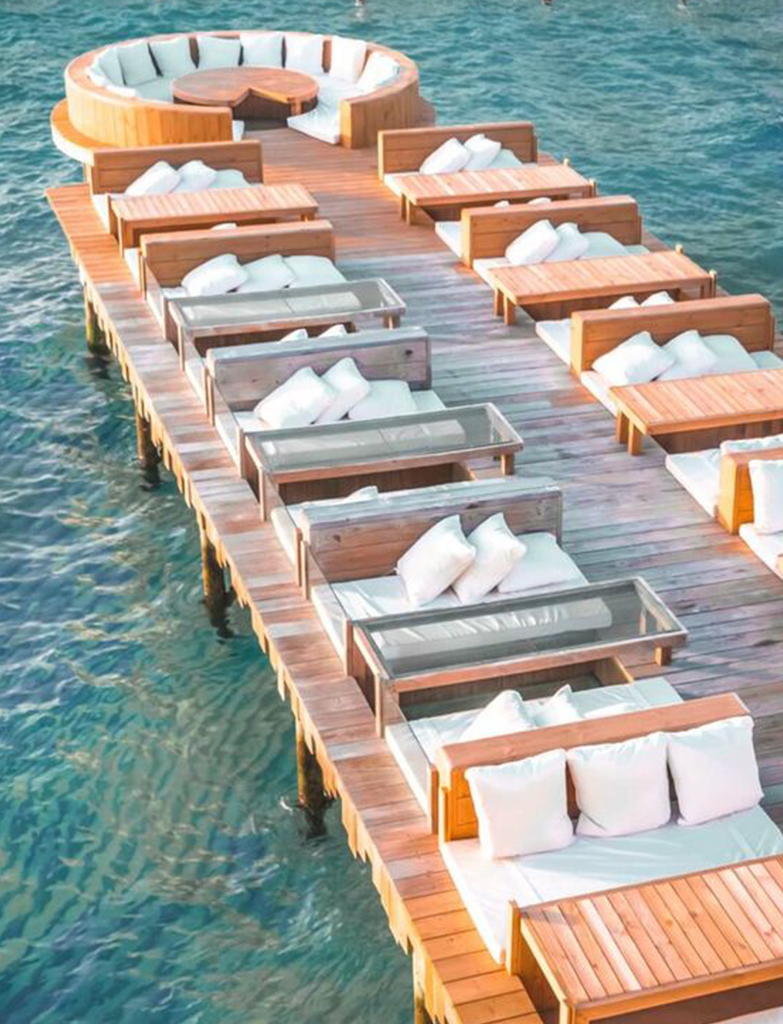 The ultra-glam city of Dubai is praised for its magnificent lifestyle and fancy experiences. The city's extravagant beach clubs ride equally high on the radar. Dubai hosts some of the swankiest and most luxurious beach clubs in the world where guests can bask in the sun and take pleasure in the azure waters of the majestic Arabian Gulf. From breathtaking vistas to contemporary decor, Dubai's beach clubs offer an unparalleled paradise that seamlessly blends luxury, leisure and entertainment. Whether you are searching for a private oasis or looking forward to letting your hair down at an enigmatic party, these ritzy clubs have it all! In our Dubai travel blog, we offer you some of the most stunning and much-sought-after beach clubs in the city, drawing attention to their unique features, lavish perks and what makes them – the best out of the bunch. So, grab your sunglasses, put on your beach gear and get ready to live the ultimate beachside holiday by immersing yourselves in the beauty and the regalness of Dubai's five most spectacular beach clubs.


NIKKI BEACH CLUB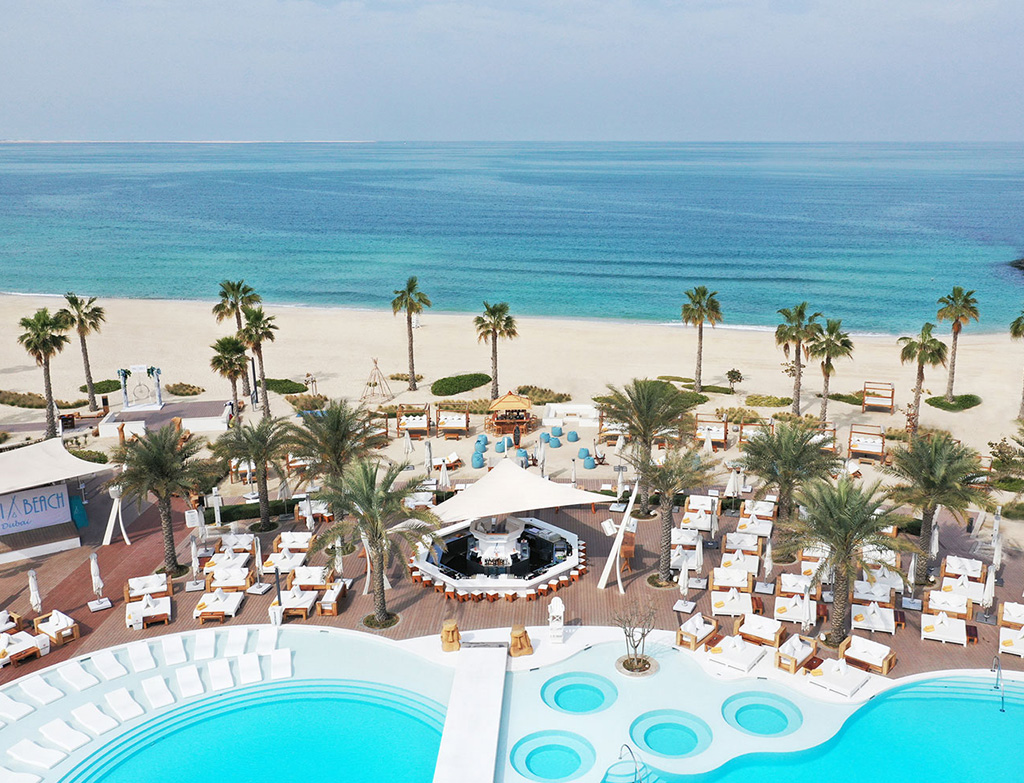 Credits –https://mesvacancesadubai.com
Located on the dazzling Palm Jumeirah island, the Nikki beach club serves as a stylish and luxurious destination for those who want to relax and unwind in some beachside luxury. Surrounded by lush green palm trees, the beach club features a stunning infinity pool, private cabanas and sun loungers. Guests can indulge in various culinary menus including fresh seafood, sushi and Mediterranean cuisine. The club's modern decor, VIP service and plush amenities make it a hugely popular spot in Dubai.


KYMA BEACH CLUB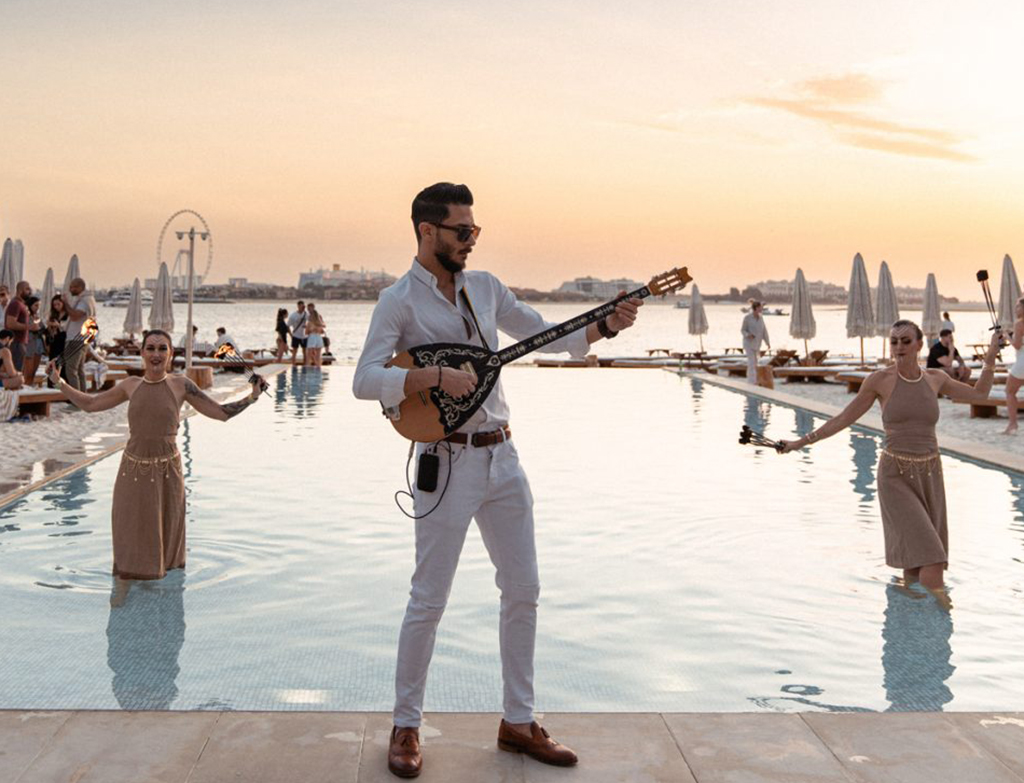 Credits –www.timeoutdubai.com
This elegant beach club is known for its chic and sophisticated ambience making it a popular spot amongst locals and tourists. Situated on the pristine sands of Dubai's Palm Jumeirah island, the club offers unique and luxurious facilities for guests to indulge in, including yoga sessions, beach volleyball and water sports. Kyma also boasts a stunning infinity pool, private beach access and a Mediterranean-themed restaurant that offers great food and drinks.


BLA BLA BEACH CLUB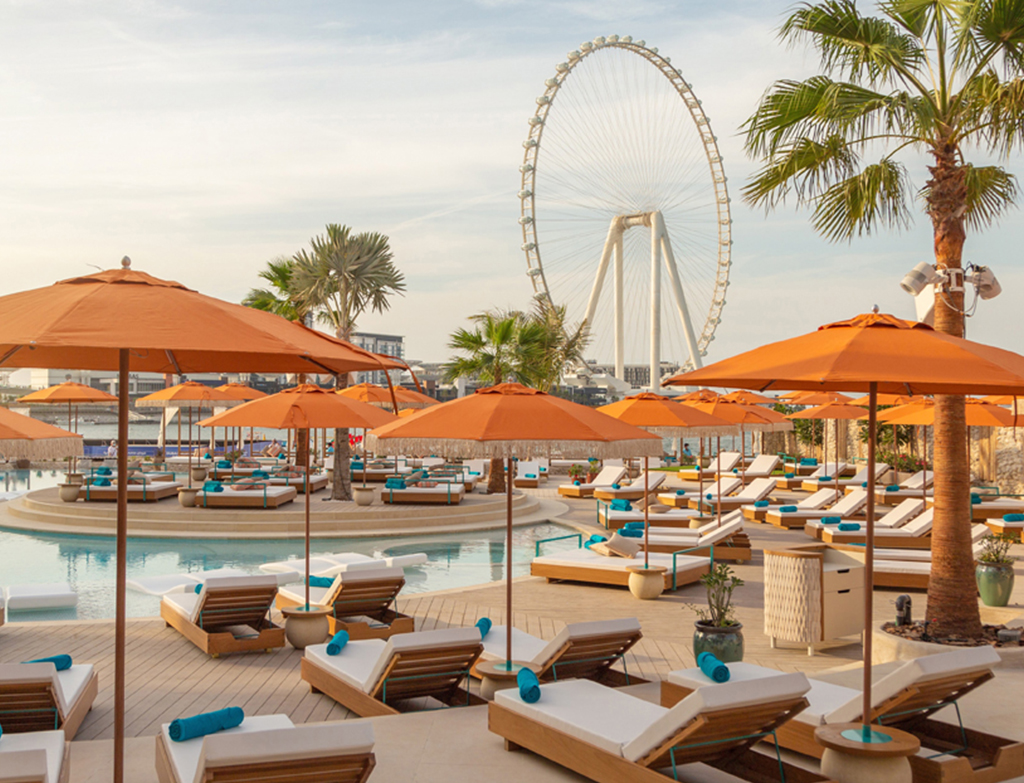 Credits –https://whatson.ae/2020/
Popular for its vibrant and lively atmosphere, Dubai's Bla Bla beach club offers you a unique experience. Situated on the stunning beachfront of Jumeirah Beach Residence, this club provides a perfect place to relax and party in style! The club offers a range of luxury amenities such as sun loungers, cozy cabanas and a massive infinity pool. At the club guests can indulge in a variety of international cuisines, seafood and exotic cocktails.


TWIGGY BY LA CANTINE BEACH CLUB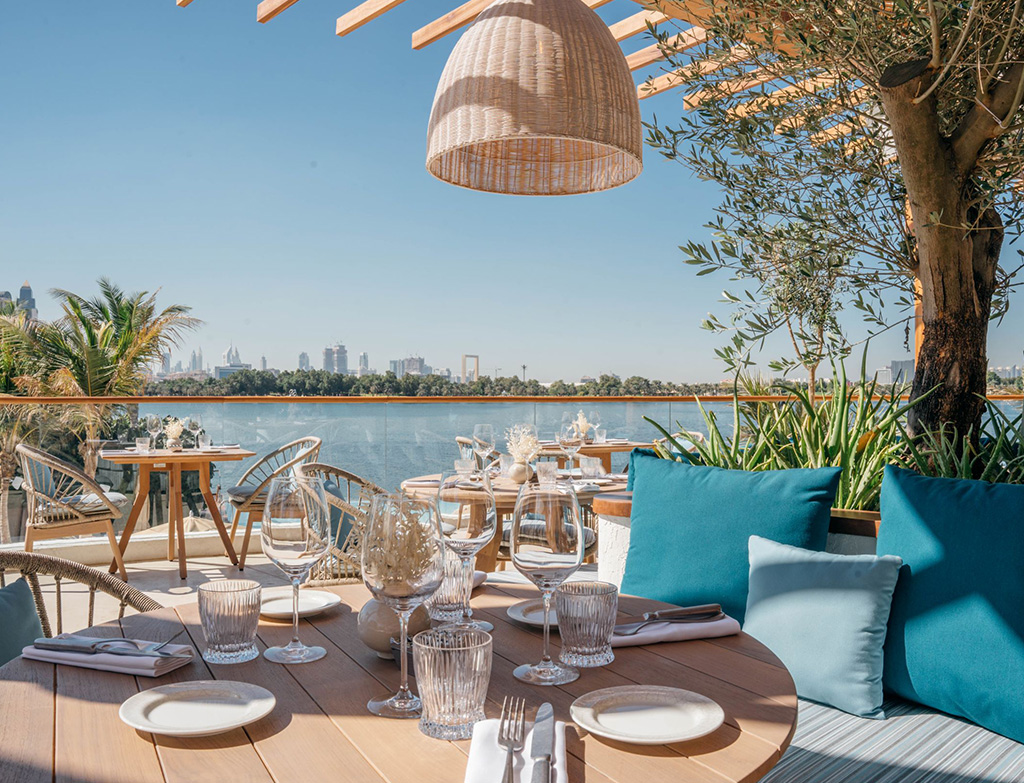 Credits –https://dubaicreekresort.com
This luxe-chic beach club takes its inspiration from the iconic, British fashion model Twiggy. Twiggy by La Cantine beach club features a modish and attractive design exuding an elegant vibe. The beach club is known for its hip and lively entertainment with the resident DJs playing a mix of musical genres viz. house, R&B, hip-hop and lots more. The club is also famous for hosting regular events such as pool parties and fashion shows, serving as the ultimate location for those looking to mingle and have fun.


DRIFT BEACH CLUB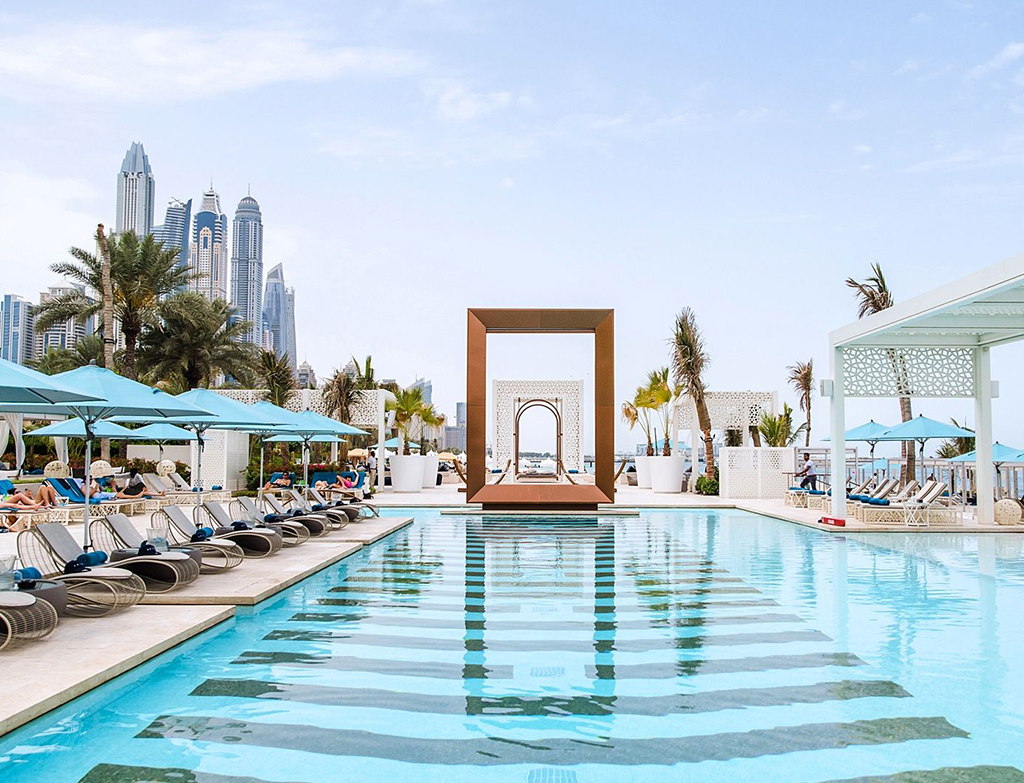 Credits –www.harpersbazaararabia.com
Placed on the beautiful Palm Jumeirah island, the Drift beach club at One&Only Royal Mirage Dubai is a great place for all those who wish to seek a high-end and elite beach club experience in Dubai. With sunbeds to relax and soak up the sun, the club also provides several plush lounges and private cabanas. Designed with a sleek and contemporary aesthetic, the club truly lives up to its posh and upscale appeal. Indulge in exotic cocktails and a range of delicious cuisine.