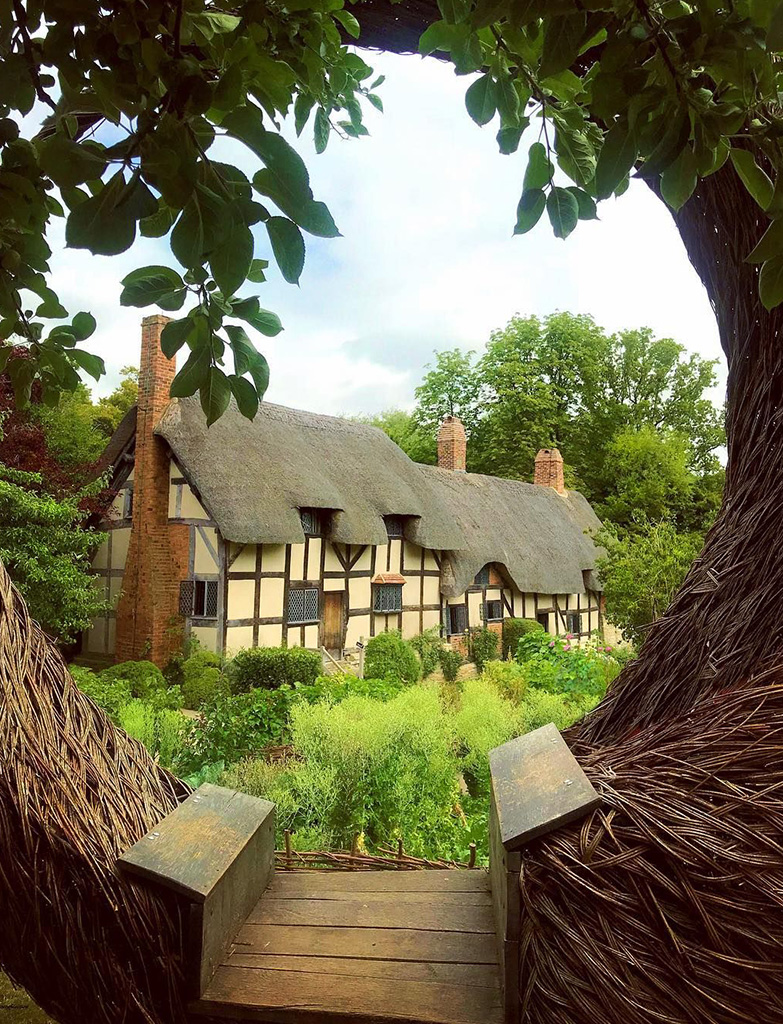 Fairytales are delightfully ingrained in everyone's childhood personas and have often taken with them to a world full of fantasy and imagination. This whimsical world was filled with spectacular things, enchanting castles, unique characters, captivating scenes, and magical homes. Of all those things, the mesmerising fairytale-esque cottages were the kind of houses that everyone wished to live in at least once in their lifetime. Well, one can visit them in reality! These whimsical houses which are usually narrated in books actually exist all over the world. Read on, as we list the 7 most beautiful houses around the world with each voicing its enchanting tale. One can make their fantasy come to life by enjoying a delightful stay or a guided tour of these fairytale houses.
ANNE HATHAWAY'S COTTAGE, ENGLAND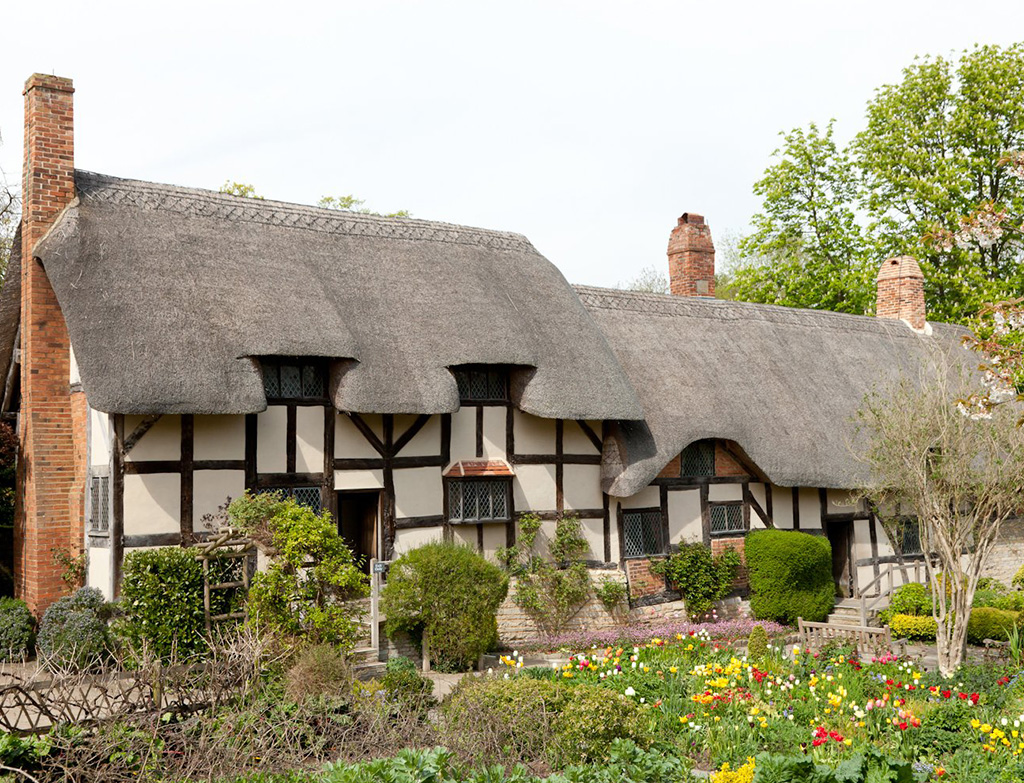 Credits –https://www.shakespeare.org.uk
Set in the Warwickshire county of England, this magical cottage was constructed over 500 years ago and is also the childhood home of William Shakespeare's wife Anne Hathaway. Placed in vast gardens, the spacious 12-bedroom farmhouse is elegant and dreamlike. This vintage home is now open to the public as a historic museum and still features the authentic furniture used by the family.
SPADENA HOUSE, CALIFORNIA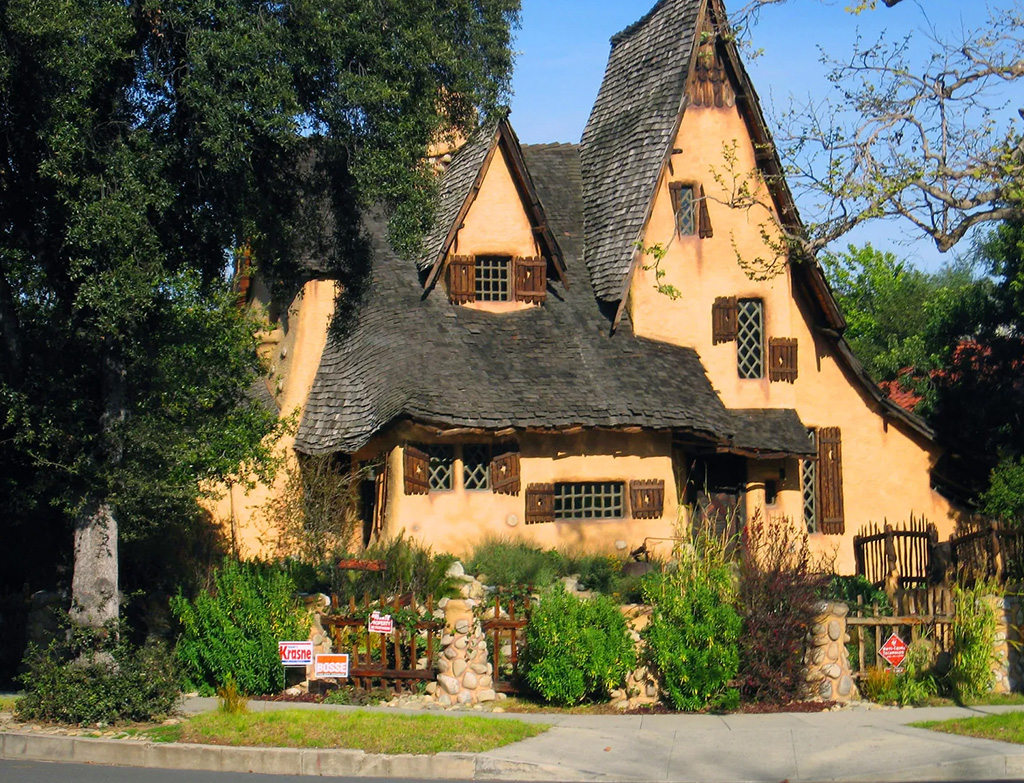 Credits –https://unusualplaces.org
Popularly known as the Witch's House, the Spadena house is situated in the heart of Beverly Hills, California. Designed by Harry Oliver–a renowned Hollywood art director, it is revered for its fantastical and deliberately dilapidated architecture. One can experience an enchanting tour of this storybook house. The home has also been featured in the famous fairytale film – Hansel and Gretel.
WINTERTHUR, USA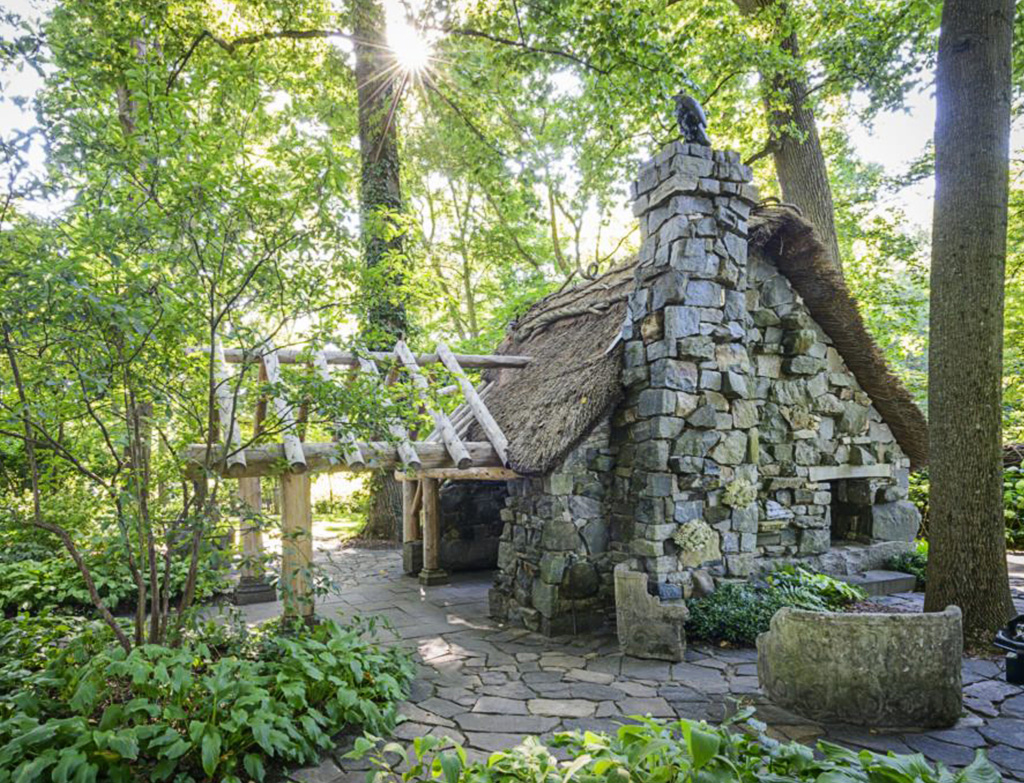 Credits –https://www.winterthur.org
Residing in the USA's Delaware state, the museum, garden and library at the Winterthur is home to one of the largest American art collections. All across the enchanting woods of the garden, one can find a whimsical cluster of alluring fairytale-like chalets and architecture, like this beautiful stone house with a thatched roof as seen above.
MATAMATA, NEW ZEALAND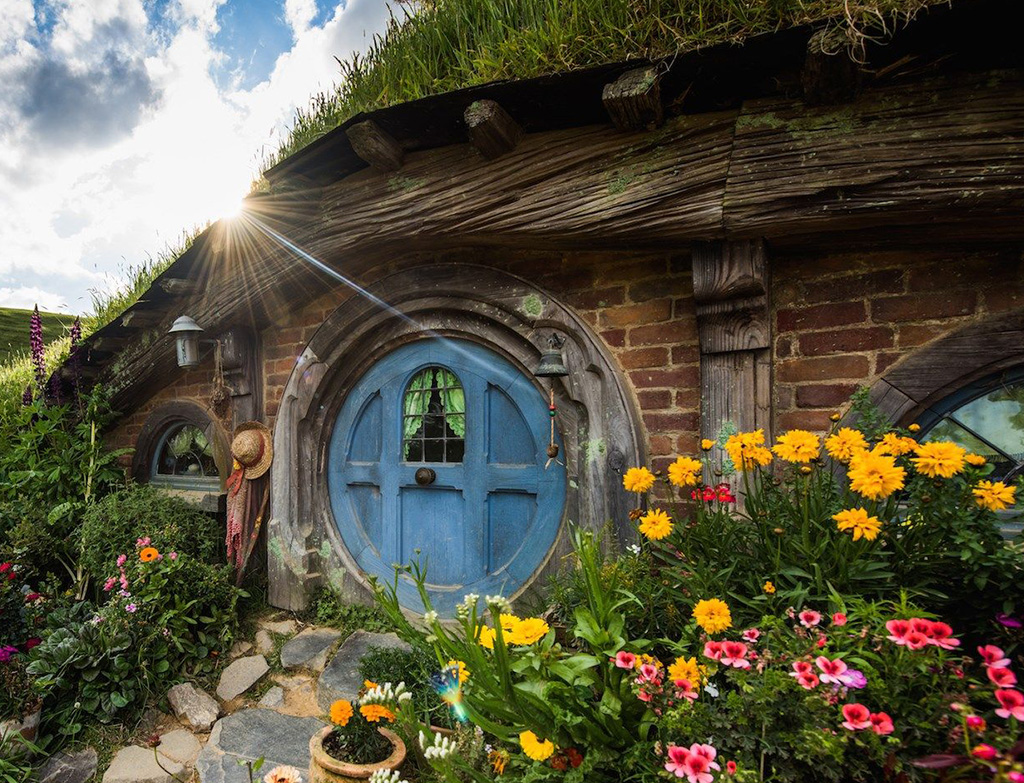 Credits –https://www.pinterest.com
In this whimsical and offbeat home, one will come across many similarities in the architecture usually found in fable storybooks. Located in Matamata town of New Zealand, visitors can avail of a guided tour of this Hobbiton movie location. Picturesque and delightful, one can enjoy a stroll through the fictional county of the Hobbit homes.
TEAHOUSE TETSU, JAPAN
Credits –https://architectuul.com/
Situated in the Yamanashi city of Japan, this beautiful teahouse resonates with fantasy, Nestled in the enchanting garden of the Kiyoharu Shirakaha Museum, it is designed by architect Terunobu Fujimori and flaunts a modernistic interior with a quaint exterior. Engulfed by pretty sakura (cherry) blossoms, the teahouse provides a wonderful experience for its visitors.
THE DOME HOME, THAILAND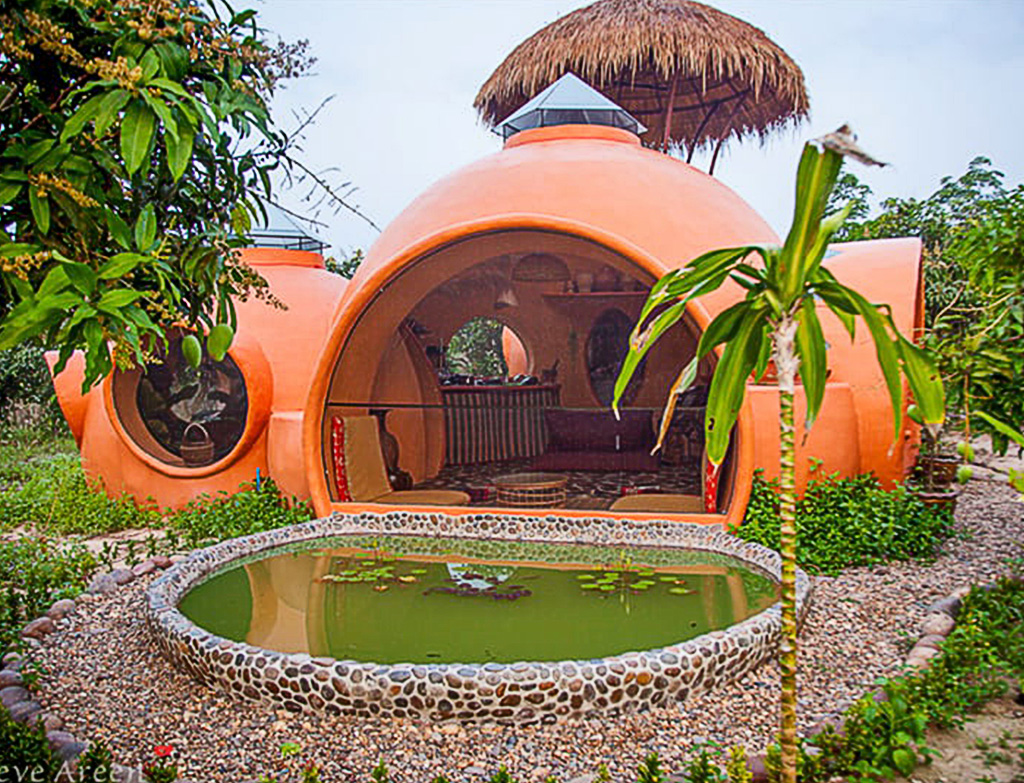 Credits –https://www.designboom.com/
Owned by world traveller Steve Areen, this dome-shaped home in Thailand flaunts a quintessential fable story-like exterior. Sheltered inside a mango farm, the vibrant house possesses an igloo-like structure and is constructed using cement blocks and clay bricks. its bright, popping-coloured walls and cute oval-shaped windows make it, not short of any charming fairytale home.
NAUTILUS HOUSE, MEXICO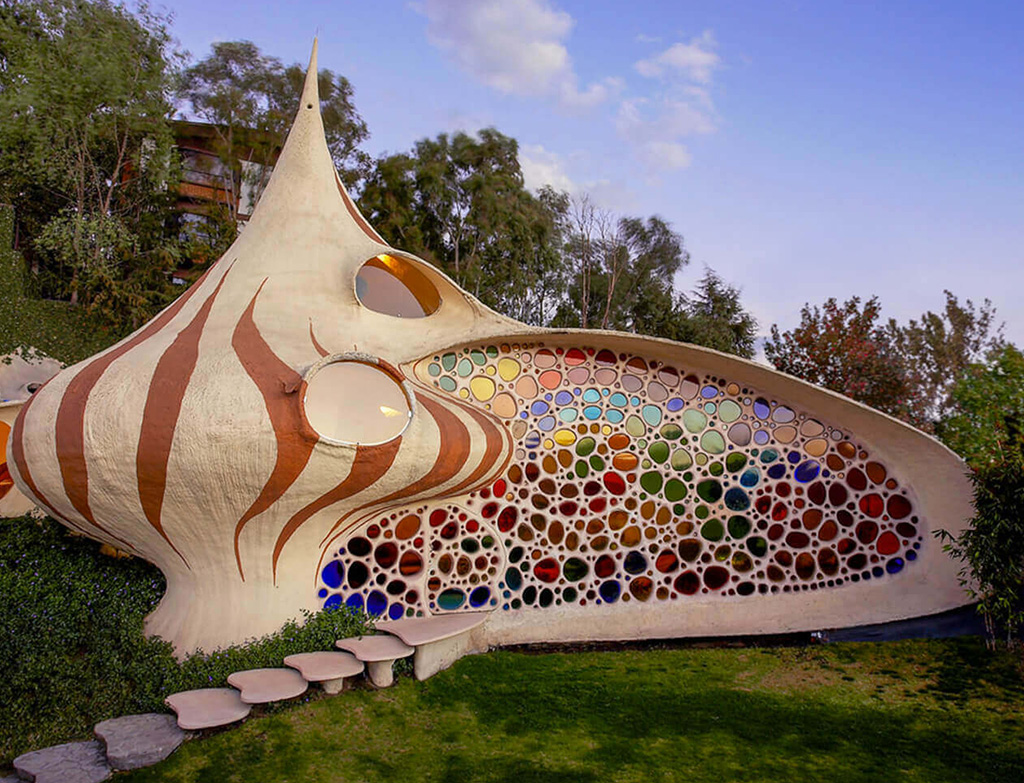 Credits –https://www.mybestplace.com/en
Located in Mexico, the Nautilus House is ingeniously designed by Javier Senosiain from Architectura Organica and possesses a shell-like structure. Inspired by the marine and aquatic opulence, the house is surrounded by natural plants and boasts a multicoloured sculptured wall, a spiral staircase, grass mats, and many whimsical details overall contributing to a visually magical experience.


Add to favorites