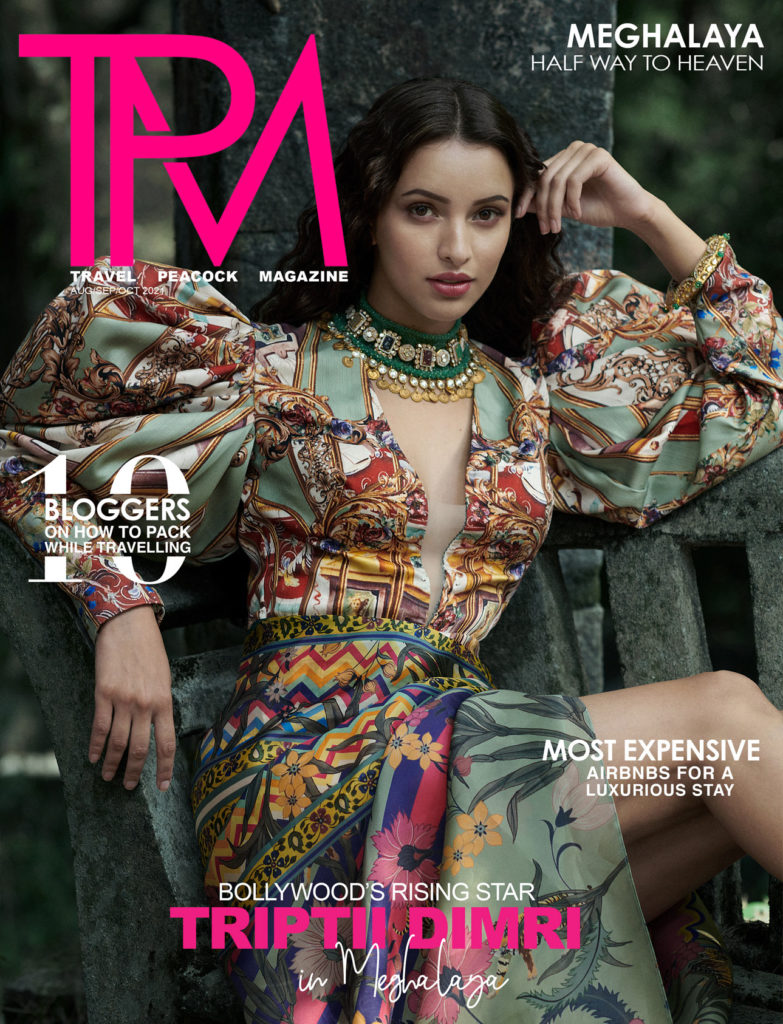 CREDITS-
PHOTOGRAPHER – TARUN VISHWA
WARDROBE – FALGUNI SHANE PEACOCK
CREATIVE DIRECTION & STYLIST – NUPUR MEHTA PURI OF N2ROOT
MAKEUP ARTIST – GEORGE KRITIKOS (FAZE MANAGEMENT)
HAIRSTYLIST – FLAVIEN HELDT (FAZE MANAGEMENT)
JEWELLERY – HAZOORILAL BY SANDEEP NARANG
SHOES – CHRISTIAN LOUBOUTIN, VENUS STEPS
TOURISM MEGHALAYA CURATION – JULIE DEB
LOCATION COURTESY – SHILLONG, MEGHALAYA
STAY COURTESY – TRIPURA CASTLE
PRODUCTION – NEHA AHUJA OF MERAKI PRODUCTION HOUSE
ACTOR'S PR AGENCY – HYPE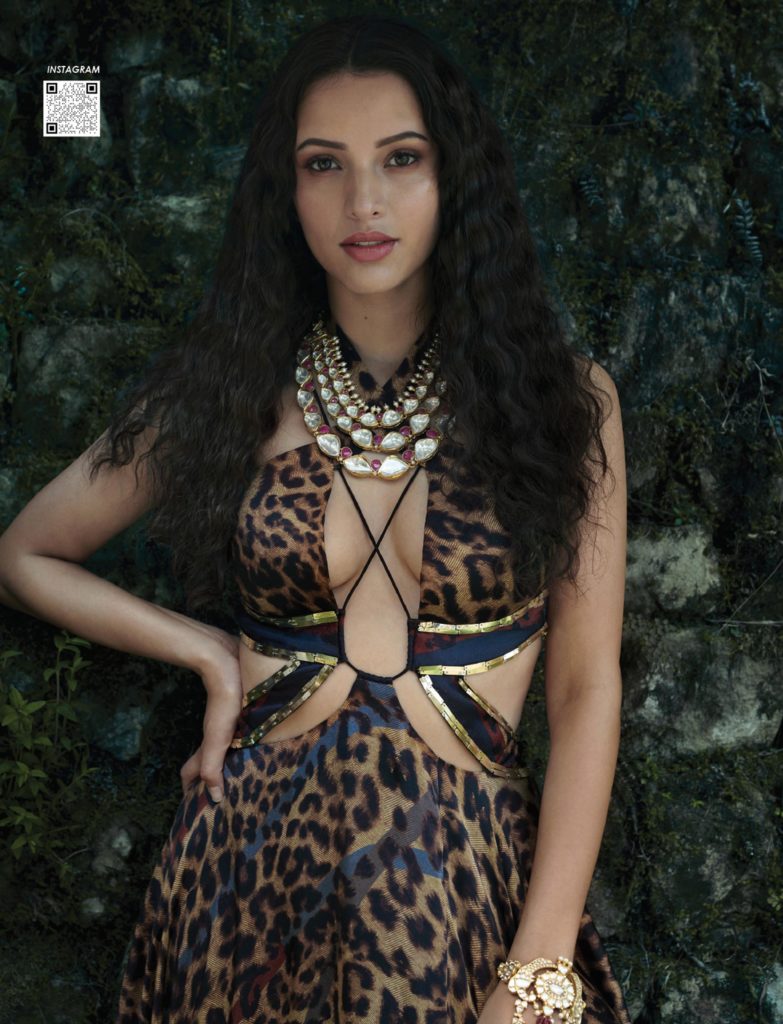 BOLLYWOOD'S RISING STAR – TRIPTII DIMRI
Think Triptii Dimri, and you will be transported to the lands of Jammu and Kashmir or West Bengal, thanks to the impactful roles that she has essayed in these beautiful landscapes. Be it the role of a bold aristocratic woman from Bengal in the supernatural thriller Bulbbul or her portrayal of Laila, a peachy, young lass madly in love with Majnu in Imtiaz Ali's Laila Majnu, Triptii has given us an eyeful of the city wherever her roles have travelled to. The actress, who calls herself a mountain child, has left us mesmerised not only with her performances but a delightful presence on-screen and off-screen, as well. Writers, critics and most of those who have written about the Delhi-raised, Mumbai-based actor have given some space in their columns to wax eloquent about her expressive eyes that say it all. Triptii, in the inaugural issue of the Travel Peacock Magazine, takes us through the very many journeys that she took across incredible India to show them to us through her eyes. She starts from her childhood days, where much like some of us, she spent her summer holidays at her grandmother's place plucking Litchi and eating with her siblings, to the present day when she took a solo trip to Darjeeling to cut off from the hustle-bustle and enjoy solitude. Triptii shares interesting anecdotes from her trips and vacations while throwing in advice and suggestions for fellow travellers, especially women. Read on for more from the doe-eyed actress herself.
[Q] Where were you born and raised?
I was born and raised in Delhi, and I've done my graduation from there. In fact, all my family and my school friends still live there, which is why I am in Delhi every 2-3 months to meet them. To me, my life is in Delhi. Although, I do enjoy Mumbai and I love living here a lot, but Delhi is home.
[Q] When did you first take interest in acting and decide to become an actor?
Honestly, like every other girl I always wanted to be an actor too, but I didn't know how to go about it and I was not too serious about it in the beginning, say around when I was in college. I was not in the drama society but in the music society, so acting was not a part of life then. But then my brother's friend took me for an audition randomly and I got selected. That's how I started doing print shoots. One fine day I joined a YouTube channel in Delhi where my my career in acting began. I would shoot videos for the channel and one of the videos got extremely popular. It was also picked by a lot of digital, online channels and I started getting calls from Mumbai from a lot of production houses. That's when it hit me that things are actually working out for me and maybe I should take it a bit seriously. I think while all this was going on, I got a call from the casting director of Poster Boys who was looking for a female lead for the film. Coincidentally, he had seen the same video on YouTube and had approached me. I auditioned for that and that's how I got my first ever film, after which I moved to Mumbai.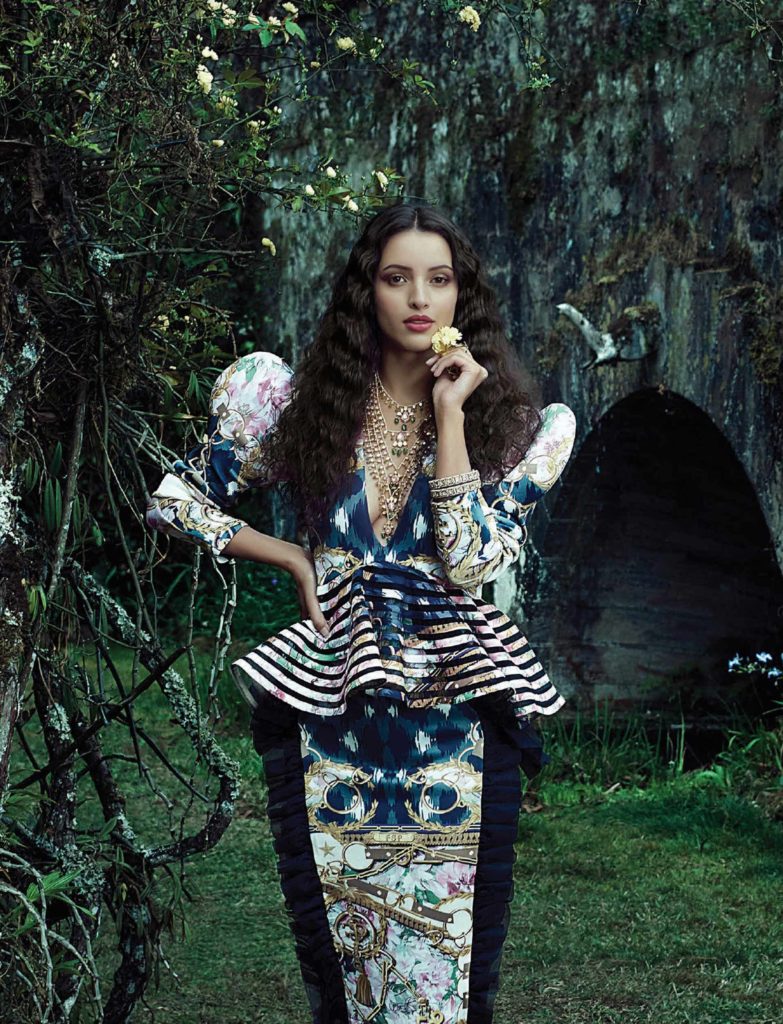 [Q] How supportive was your family when you harbored the dream of becoming an actor?
Initially, they were not really happy with my decision because no one from my family is in the acting business and they knew nobody in the film industry or had any connections. They were apprehensive about it in the beginning but I think after my first film they sort of got comfortable with it. In the beginning, they were like 'We don't want you to go to Mumbai because you have never lived alone so how are you going to manage,' and all the other questions that parents usually have when you're moving out, which is fair, to be honest. After my first film, when they saw me acting with bigwigs like Sunny Deol and Bobby Deol, they were assured and have been extremely supportive since then. That's all I needed and I have that now.
[Q] How did you land your debut role in 'Poster Boys'?
Like I previously mentioned, I was approached by the casting director of the film while I was in Delhi and with an agency called 'Purple Thoughts.' In my head, I was only ready and auditioning for TVCs and commercials. I wasn't ready for films, so I kept avoiding his calls which now I realise looked a little stupid. But then my agency pushed me to explore the opportunity and give the test. So, I auditioned but my audition was rejected. Later, when I was in Mumbai shooting for a TVC I got a call from the same casting director who said, 'Look I know you're in Mumbai, so why don't you come down and give the audition again?! Your previous one did not have proper lighting and we could hardly see your face in the audition, ' so I said okay. The next day when I went, he made me meet Shreyas Talpade and that same day the role was offered to me. It felt like a dream. It was unreal.
[Q] Would you say that your second film 'Laila Majnu' has been the turning point in your life?
Yes, a lot of people noticed me in Laila Majnu but I think for me the turning point has been Bulbul. While people did notice me in Laila Majnu, a lot of people hadn't watched the film. A lot of people have watched Bulbul and liked the film. The character that I was playing had an amazing graph that as an actor I could explore a lot. So, I think Bulbul has been the turning point of my life. But I also believe that every film that you do, there's so much to learn from, right from the people you're working with to the story you're a part of, I think there was a lot to learn from each project. Poster Boys got me comfortable with the camera. With Laila Majnu, I got great friends as we were shooting in Kashmir for 3-4 months. It was a beautiful journey and it made me stronger. It was the first time I was away from my parents for 3 months straight and there were times when I felt like I just wanted to go home. That whole experience just made me stronger person.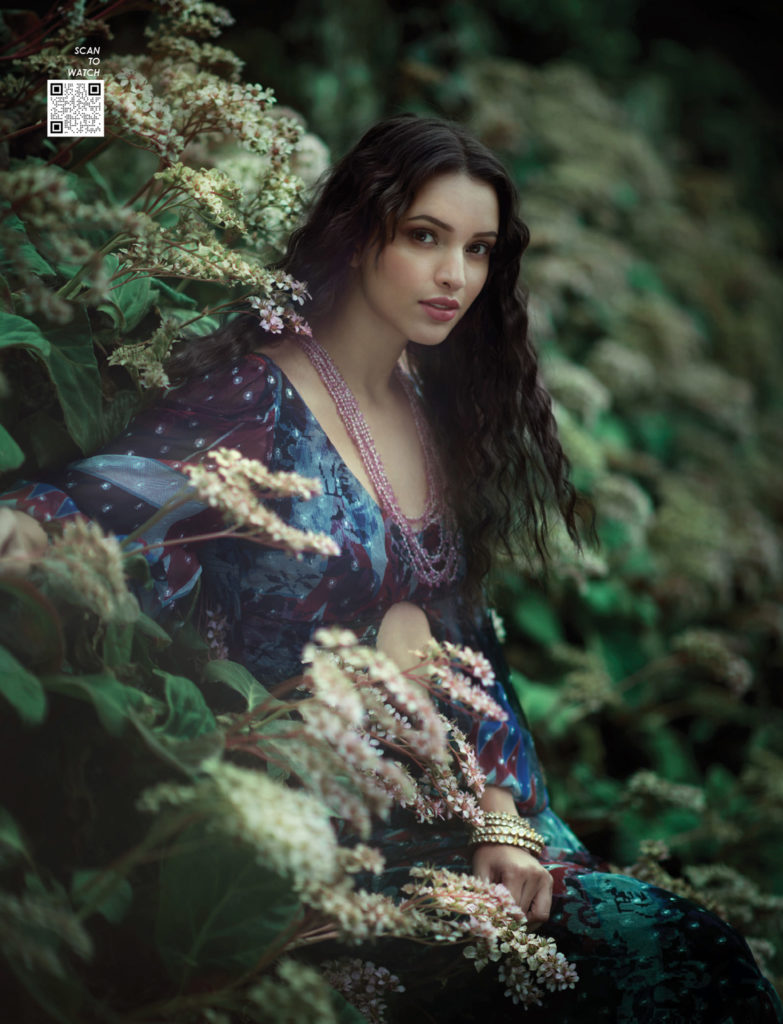 [Q] Of all the places you've lived in, any particular city that is close to your heart? What makes this place unique?
I have only lived in Delhi and Mumbai and I think Mumbai is and will be close to my heart because I feel safe here. I know for the fact that I can step out at 12am and beyond, which most of the times is the need of my profession as the shoots go on till 2-3am. I'm never felt odd or uncomfortable stepping out late hours in the night and taking an auto rickshaw, which is how it should be everywhere else in the world but I've never had that feeling anywhere else except for Mumbai. For us women, safety is the more important thing. We really care for this feeling of being free. That's a feeling that I get here in Mumbai – of no fear. I keep saying that we feel the safest at home, but when you are in Mumbai every part of the city feels like home because it's safe everywhere. So it's always going to be my favourite.
[Q] What are some of the fondest trips from your childhood days?
As kids, my family and I used to go to Uttarakhand every 2-3 months or during the summer break to spend our summer holidays there. We used to go to my grandmother's place which is a village called taking Utthind in the Chamoli district of Uttarakhand. We were a group of 20 people in a huge house with a big lawn in front and we used to have homegrown vegetables and fruits, such as oranges and litchis which we used to pluck and eat. We used to go trekking and that's when I fell in love with trekking because I've been doing it all my life. As kids, we had no worries in life and the only thing we would worry about was completing our homework. We used to try to finish it in the first 10 days of our summer holidays and the rest 50 days we used to just have fun. Those are the memories that are always going to be the fondest and special.
[Q] You've been to various locations for your movie shoots. How does the culture of these places influence you?
I think when you go to different locations and meet different people, you see how people from different areas function and practice different religion or culture, they look at everything differently. They have a different perspective, point of view and different take most of the things in life. When you meet different kind of people you learn to adapt easily and learn to accept easily and that is something I have learnt from travelling. It has increased my patience level, it has made me more accepting towards people and their culture and their believes beliefs and it's a very beautiful thing to happen to anyone. I now make sure to spend time with the local people whenever I travel.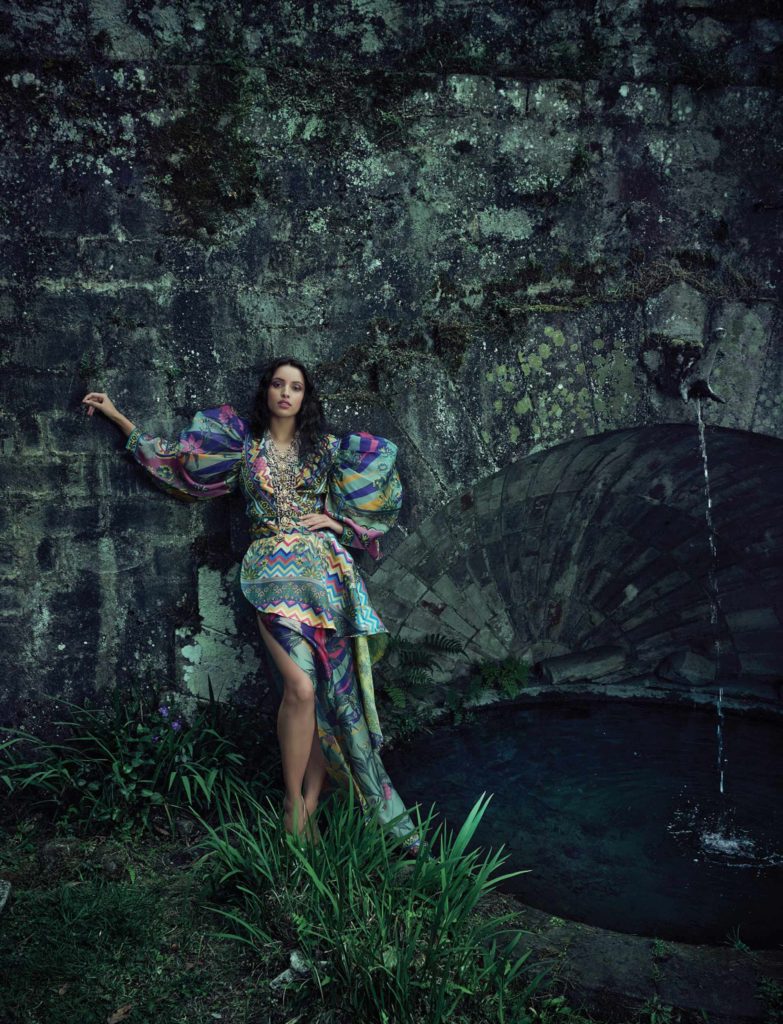 [Q] Amongst all the places that you've traveled to, which one do you think is underrated and deserves more attention from travelers?
I recently went to this place called Bir Biling which is in Himachal Pradesh. I went there with my friends for paragliding and the experience was just beautiful. I think it's one of those unexplored places that more people need to visit to see how beautiful the place is and how beautiful the people are. I think everybody should experience paragliding at least once in their lives because for those 15-20 minutes when you're up in the air, you just feel alive in that moment. There are also amazing cafes of different kinds and different cuisines. The place is truly beautiful and untouched.
[Q] What is one thing you missed the most about traveling during the lockdown?
The one thing I missed about travelling was just travelling. (Laughs) To answer the question in detail, the things I really missed about travelling is the whole planning process, the journey to reach the destination, trying all kinds of food and seeing new places, etc. I miss every part of it and it's difficult to pick just one.
[Q] Where was your first trip to when the lockdown eased?
My first trip when the lockdown eased was to Mukteshwar. I went there with my college friends for a short trip. We got ourselves tested before travelling because Uttarakhand at that time did not allow people without a legitimate COVID-19 test report, which I think they still doing and that's fantastic because there are now fewer cases in the state. We drove for 12 hours to reach our destination and the homestay that we had booked. We stayed for three days and it felt great because we love to travel and we were all craving a vacation. We met new people and ate a lot of delicious food. We couldn't go camping this time because it wasn't opened yet. It was very foggy and it rained on the last day of our stay but we made sure we had a lot of fun.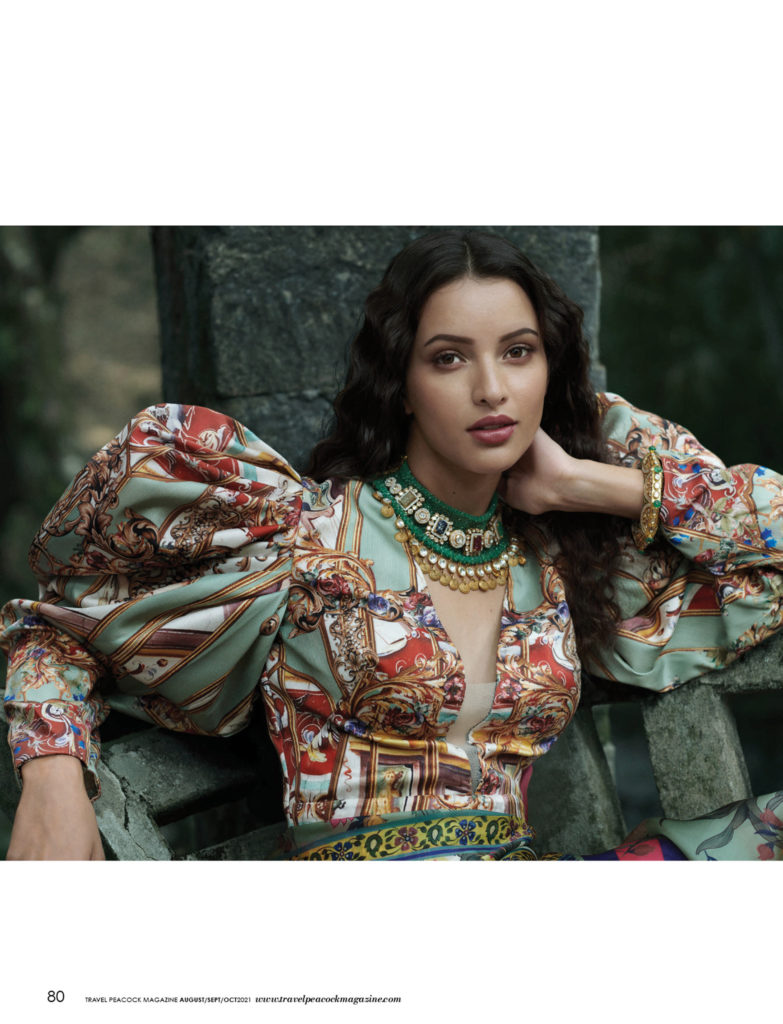 [Q] As we're still quite hit by the pandemic, would you prefer to travel domestically or go on an international trip?
I think, right now, it would be better if we travel domestically. I'm not planning international trips because it's still not safe. I don't want to take a chance because there is a lot of work that needs to be done from my end and I don't want to fall sick and self-quarantine for 14 days at home. So, I'm going to stick to domestic travel only. I'm happy doing that because there is so much beauty in India and so many places that I still haven't seen and explored. I think it's a good time for me to focus on those places and I'm going to do that at least for the next two years.
[Q] Which city did you visit recently? What did you love the most about it?
I was recently in Meghalaya for our cover shoot and what I loved the most about the place are the helpful, genuine and kind people (locals). The place is so beautiful that everywhere I looked, I found beauty. I went trekking to this place, which is still undiscovered by many because it was recently made. It's called the Bamboo Trail and when I saw it for the first time, I was shocked to see how people made a beautiful 5km-long trek only of bamboo and ropes. Trekking on it was an amazing experience and tiring too because I couldn't walk for the next two days! (Laughs)
[Q] Do you remember your first solo trip?
I've only gone on one solo trip so far, which was to Darjeeling. I had gone there after I wrapped up Bulbbul and stayed at this beautiful homestay for three days. I went to the zoo, did a little bit of street shopping and ate a lot of momos. I love momos, Thupkas and noodles. I really needed a break after the film to be away from all the noise and Darjeeling was the perfect, peaceful place for me after the hustle-and-bustle of the shoot. It felt amazing being there!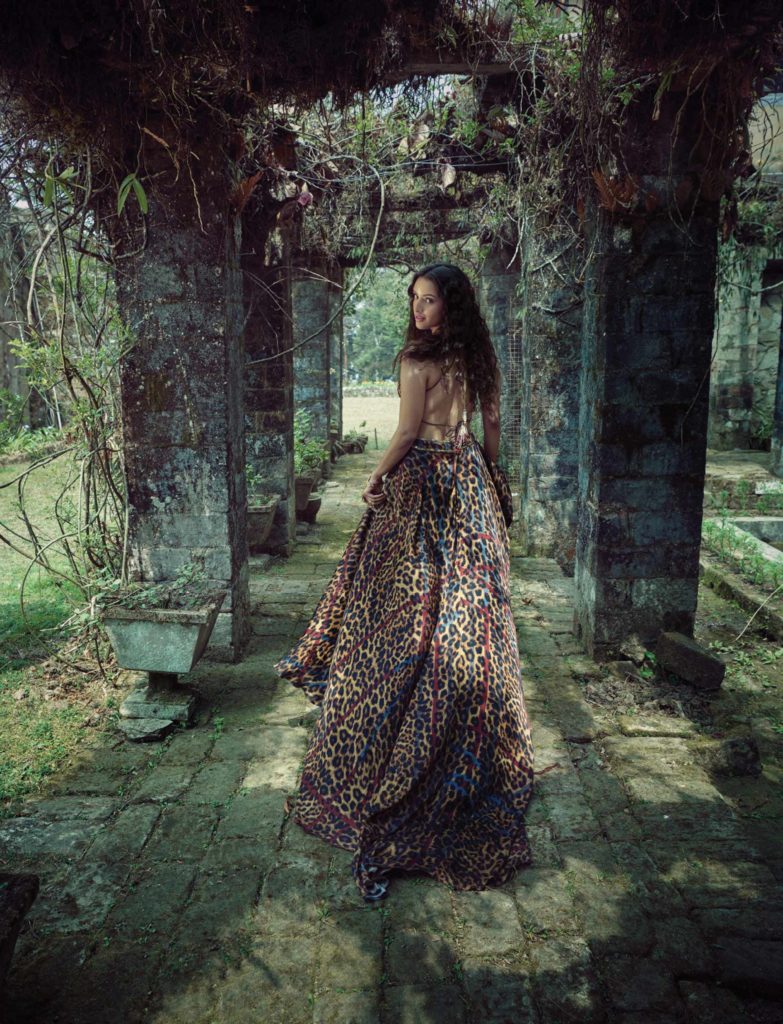 [Q] If you had to give a piece of advice to female solo travellers, especially in India, what would you say to them?
I would tell them to not be afraid of travelling because as women a lot of times what we do is we get to hear so many different things from people that can be discouraging. It is important to avoid listening to these people and to remember that you need to take care of yourself which you know you can. You have to remind yourself that you have the courage to protect yourself which is why you could even think of travelling solo. One of the things that you can do is ensure that you're in a safe environment especially with whoever is around you, the people you travel with or the hotel staff, etc. I also think it's necessary to travel solo because it involves you and only you which is why it always stay special. It gives you set an amount of confidence that you don't need to be dependent on any one for travelling or anything in life and that is a very beautiful feeling.
[Q] What are the three things that define the essence of a city?
First and most important is the food. Second would be the people to understand how do they behave, how do they talk to you, how well did they accept you and so on. I think the third one would be infrastructure, which is again an important differentiating factor of one city from the other.
[Q] What do you like to read when on a long flight?
There isn't one particular genre that I like to read, I like to read different stuff. Someday I would like to read a biography or some day I would be reading a thriller or a crime novel or a love story. I recent read a book called Rebecca. There is a film also based on the book but the book is just amazing. When I started it took me a long time to get into it completely but once I got into it, I just couldn't stop reading and I finished it in three-four days. It is the fastest I've ever read any book. I would definitely recommend it to people.
[Q] Backpacker or a luxury traveller?
I am a backpacker. I believe things just become a lot easier when you don't think too much about it and you just take a bag and leave. It's just easier for you to move from one place to the other when you travel light. I'm not someone who likes to go to a city to stay in the property and just go 5km away for a walk and come back. I am someone who loves to explore the place as much as I can, and for that I believe backpacking is the best way to go about. It really works for me because I actually get to live in that place and not feel like I'm just a traveller visiting for two-three days.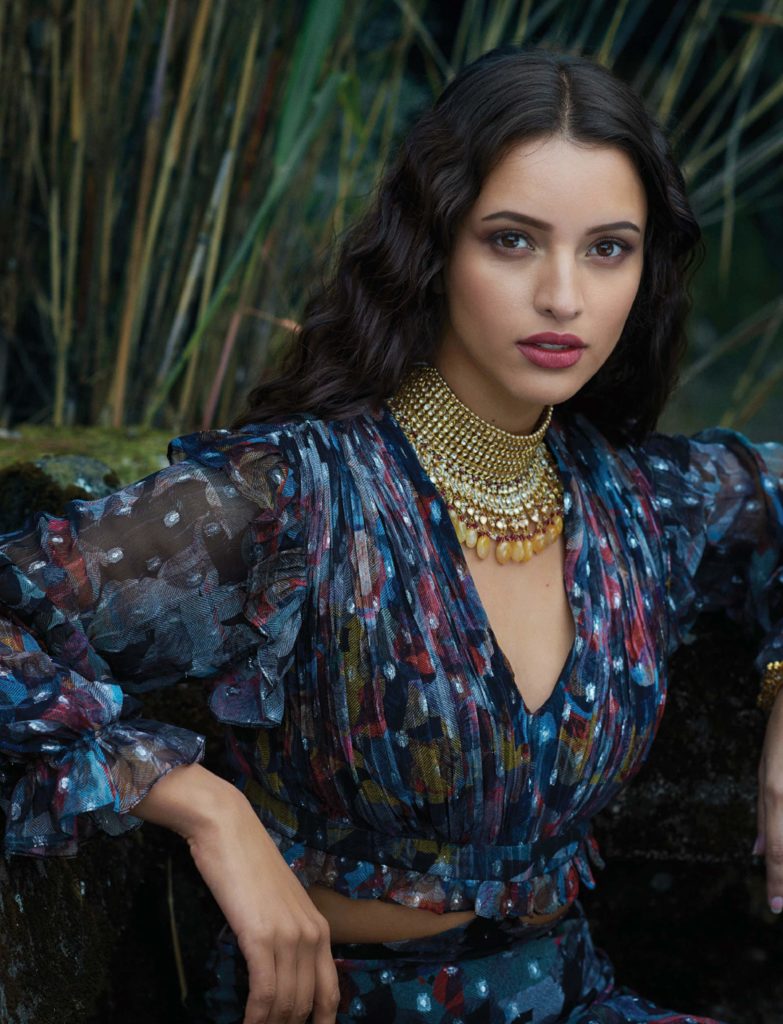 [Q] What are some of the most important things you keep in mind while travelling?
I ensure that I'm in an a safe environment with people who I can trust and count on. I do so, so that I can move freely and I wouldn't have to think too much about my safety. The other important thing that I keep in mind while travelling is to travel light because if you keep too much of baggage, it becomes difficult to move around. Anyway, when you travel you tend to shop and if you already have too much stuff with you, you can't take back much with you. (Laughs)
[Q] Are you an impromptu traveller, or do you like to pre-plan your holidays till the last detail?
I'm an impromptu traveller and I don't like to plan my holidays. Planning has never worked out for me. I've tried to do that but it just never works out, so I believe it is better that I don't think too much about the trips. If I'm going with friends then I definitely plan the trip according to mine and their schedule. But that's the only thing we plan. Otherwise we are just on the road and decide spontaneously in that moment. I believe when you plan too much you can't focus on having fun and there's no point of travelling if you're too concerned about the plans that you've made.
[Q] Your bucket list destinations?
I really want to go to the Andaman and Nicobar Islands. It has been my list for the longest time. I want to do scuba-diving there. Maldives is one place I would want to go to, and then someday I would love to go to Paris. I would love to explore both these places. I also have a thing for Nagaland, I don't know why but there's something about it and I would love to visit sometime.
[Q] Five things you never travel without?
There are many more but since I had to list five these would be the top ones.a) Pepper spray – I think it's very important to carry one because it can get you out of situation.b) Trekking shoes – No matter where I go, I will always find a small trek or I will go on a long walk. So, I make sure I keep my shoes so that I'm comfortable while trekking or walking.c) Umbrella – It's weird but it's just something that I always have in my bag when I'm travelling. d) Snacks – I like to carry my own snacks because I'm particular about my snacking habits. So, I make sure I carry my own stuff, in case I don't find it at the place I'm travelling to.e) Sunglasses – I need them while trekking and otherwise as well.
[Q] How does your travel playlist look like?
There is no playlist that I make. The thing with me is that at any given point in my life, there could be this one track that I am listening to and I keep listening to it for five or six days. Even when I'm travelling there will be that one favourite song that will stay with me and I will keep listening to that song over and over again. My friends keep complaining about it and then I tell them that Is rather disconnect than play any other song. I let them play their music which I don't mind listening. But if I am playing, I want to listen to my songs only for like 12 or 24 hours! It's weird but that's how it is, which is why I ask my friends to make a playlist while travelling.