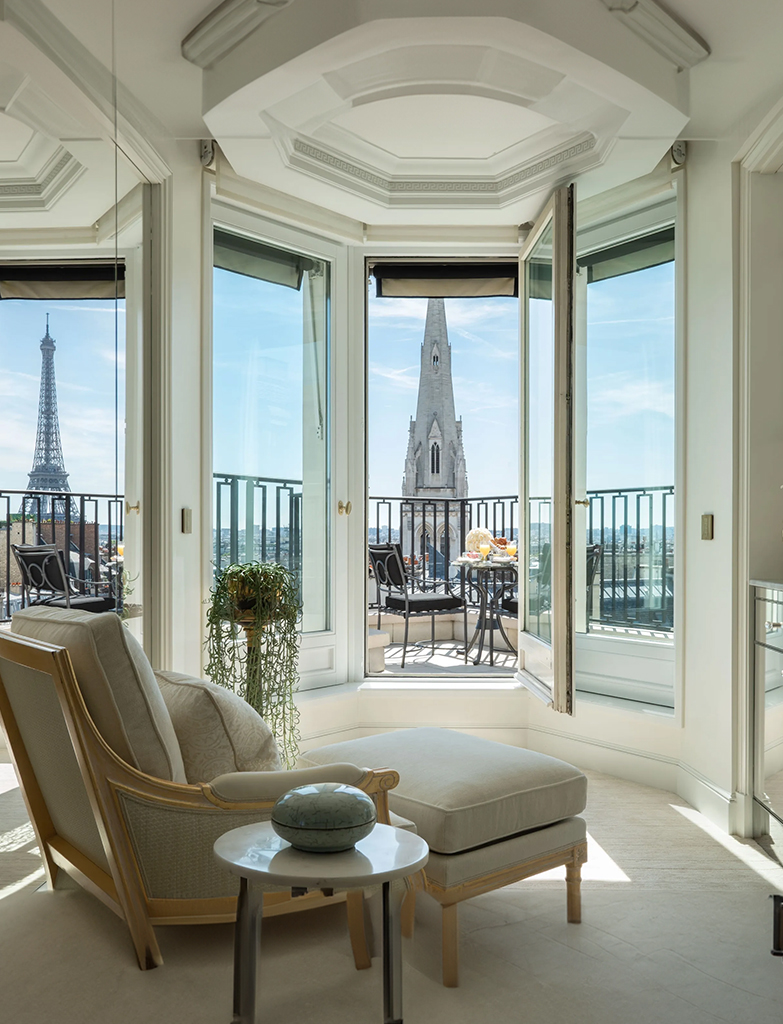 Paris is certainly one of the most beautiful cities in the world and has always been at the top of the list for avid globe-trotters and luxury connoisseurs in the world. The charming city is world-renowned for its breathtaking architecture, captivating landmarks and mouth-watering, gourmet and traditional French cuisine. But what adds to the whimsical charm of Paris, are its luxurious hotels that offer unforgettable memories to its ardent guests. So, if you are keen on visiting this magical city, why not indulge in a luxurious getaway at one of the most prestigious hotels in the French capital? From grandiose palaces to contemporary chic hotels, these stunning Parisian hotels blend modern amenities and quintessential elegance that will leave you wanting more. Be it elegant decor or Michelin-starred restaurants and rejuvenating spas, these fancy properties are bound to offer you, unparalleled joy and leisure. So, if you are rooting for a fancy escapade to Paris, do not forget to book your stay at one of these 5 best luxury hotels and experience the magic of Paris like never before. So, pack your bags and make sure not to get tranced right at the entrance of this City of Love.
LE BRISTOL, PARIS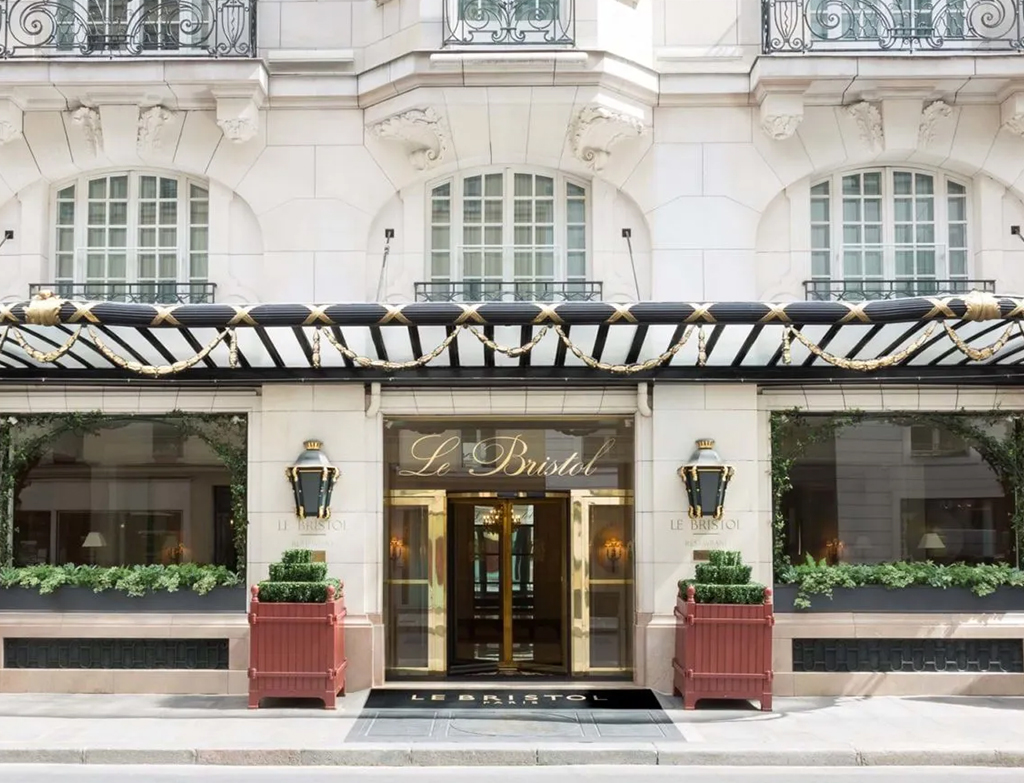 This iconic hotel has been a symbol of elegance and sophistication for over a century. As soon as you enter this iconic hotel, you'll be greeted with the most breathtaking and elegant decor. The magnificent chandeliers, intricate woodwork, and ornate furnishings will leave you in awe. It has 190 guest rooms and suites that are decorated in classic French style and equipped with modern amenities. The luxury hotel has three Michelin-starred restaurants, including Epicure which is renowned for its exceptional cuisine. Le Bristol Paris also offers a range of wellness services. You can indulge in a relaxing spa treatment at the hotel's La Prairie spa or take a dip in the rooftop pool with panoramic views of Paris.
MARRIOTT CHAMPS ELYSEES, PARIS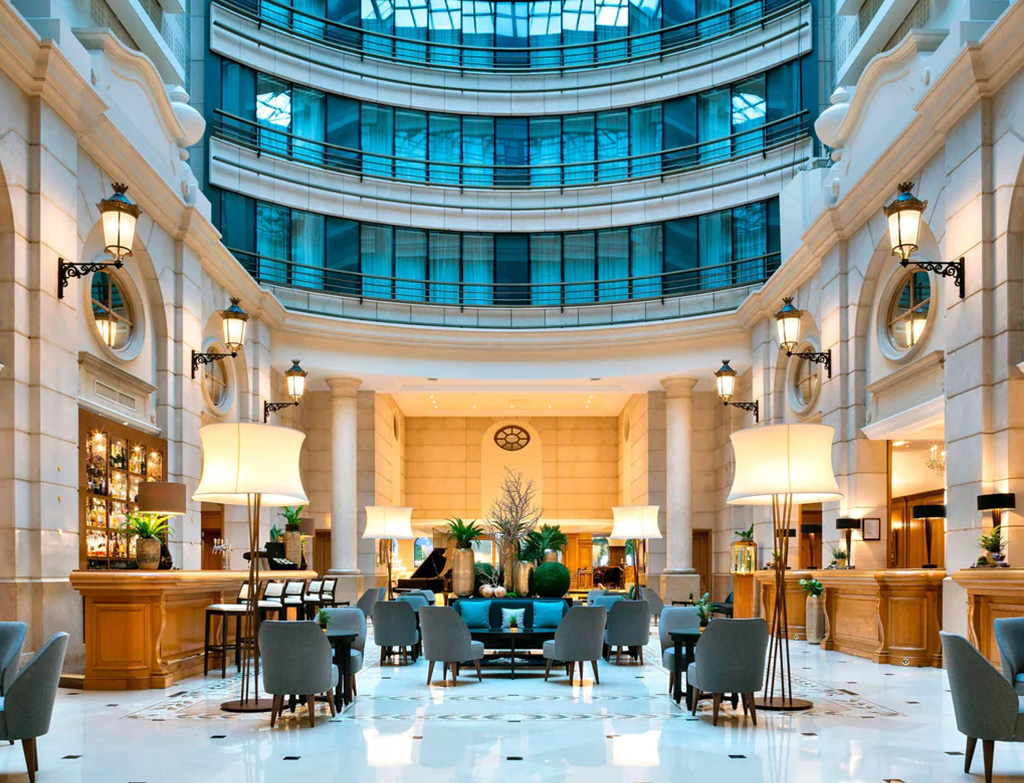 Do you fancy a luxurious stay surrounded by historical monuments in your vicinity, then you ought to check out the magnificent hotel Marriott Champs Elysees! This ultra-chic hotel is situated in one of the most elite areas of Paris, providing easy access to the city's famous landmarks like the Eiffel Tower and the Louvre Museum. The luxury hotel boasts an excellent range of amenities including Michelin-starred restaurants, a fitness center, spa and a rooftop bar with breathtaking views of the city. The rooms are elegantly designed and equipped with modern amenities for a comfortable stay.
SHANGRI-LA, PARIS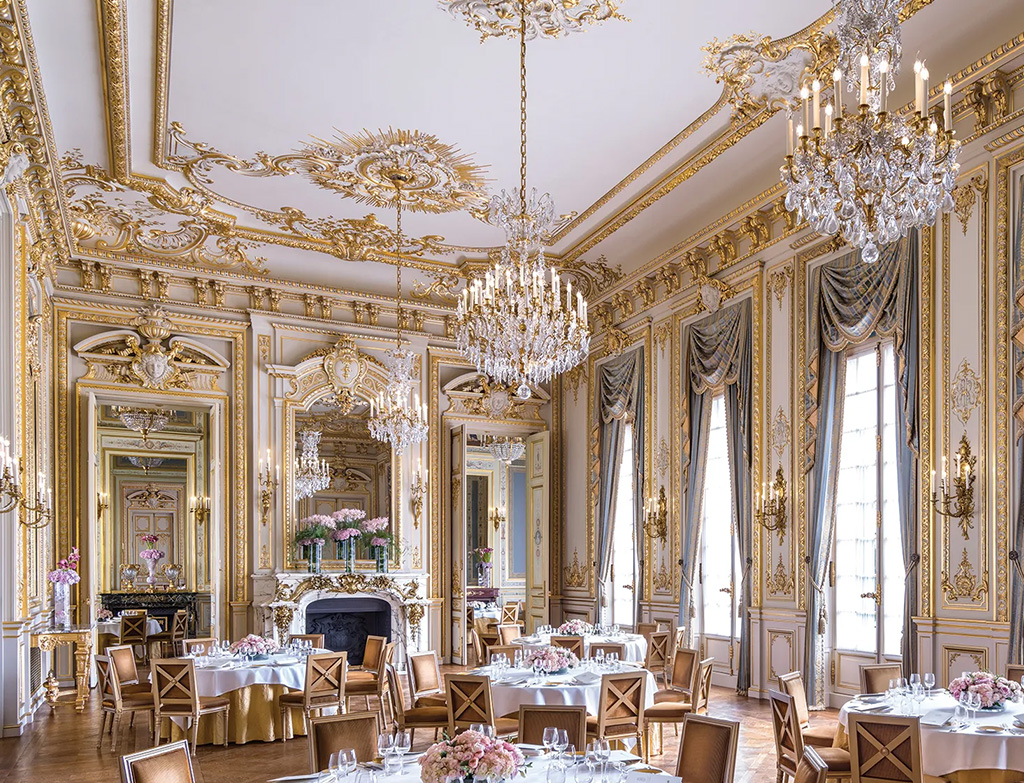 If you are looking for something unique and extravagant, then the Shangri-La Hotel Paris is the perfect choice for you. This stunning, luxury hotel is housed in a historic building that was once the home of Prince Roland Bonaparte. The rooms are spacious and decorated with a blend of Asian and French styles. The hotel has 101 rooms and suites that are decorated in a blend of Asian and French styles. The hotel features three restaurants, including the two Michelin-starred L'Abeille. The Shangri-La Hotel Paris also has a beautiful indoor pool, a fitness centre and a spa
FOUR SEASONS HOTEL GEORGE V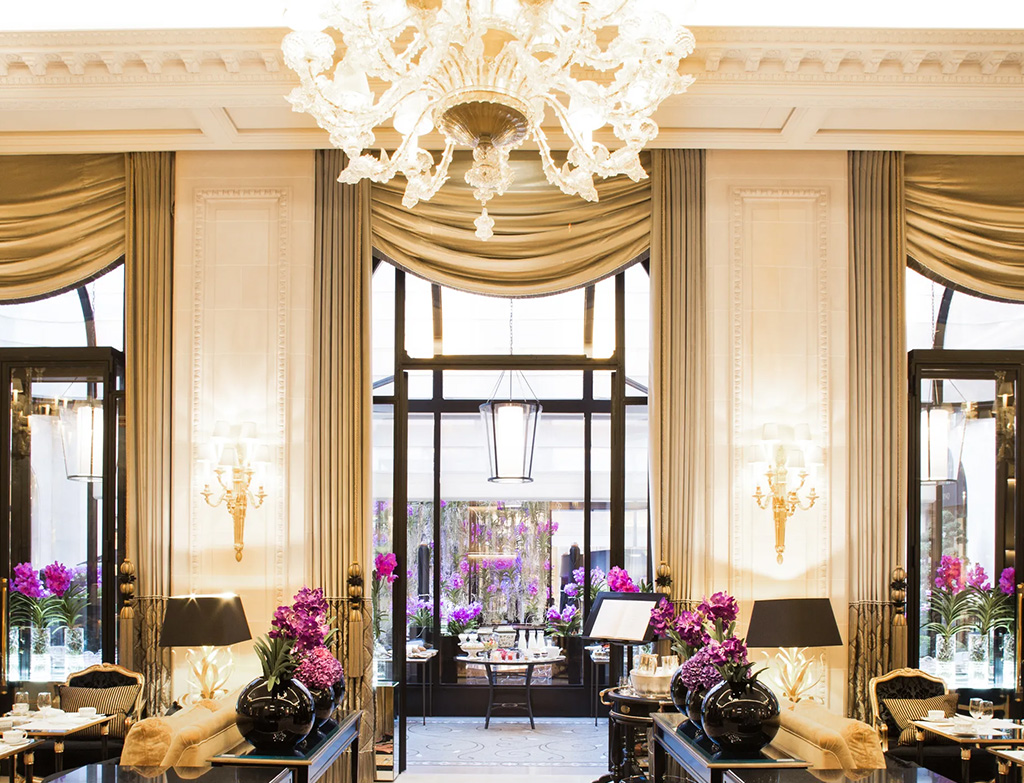 Located in the heart of Paris, just steps away from the Champs-Elysees, the iconic Four Seasons Hotel George V Paris is a legendary palace that epitomizes luxury and elegance. The luxury hotel's lavish interiors, impeccable service, and Michelin-starred restaurants make it one of the most sought-after destinations in Paris. Four Seasons boasts 244 plush rooms and lavish suites, adorned with antique furniture and elegant fabrics. The spa at the Four Seasons Hotel George V Paris is also a haven of tranquillity and offers you a range of rejuvenating treatments that will soothe your body and mind.
THE RITZ, PARIS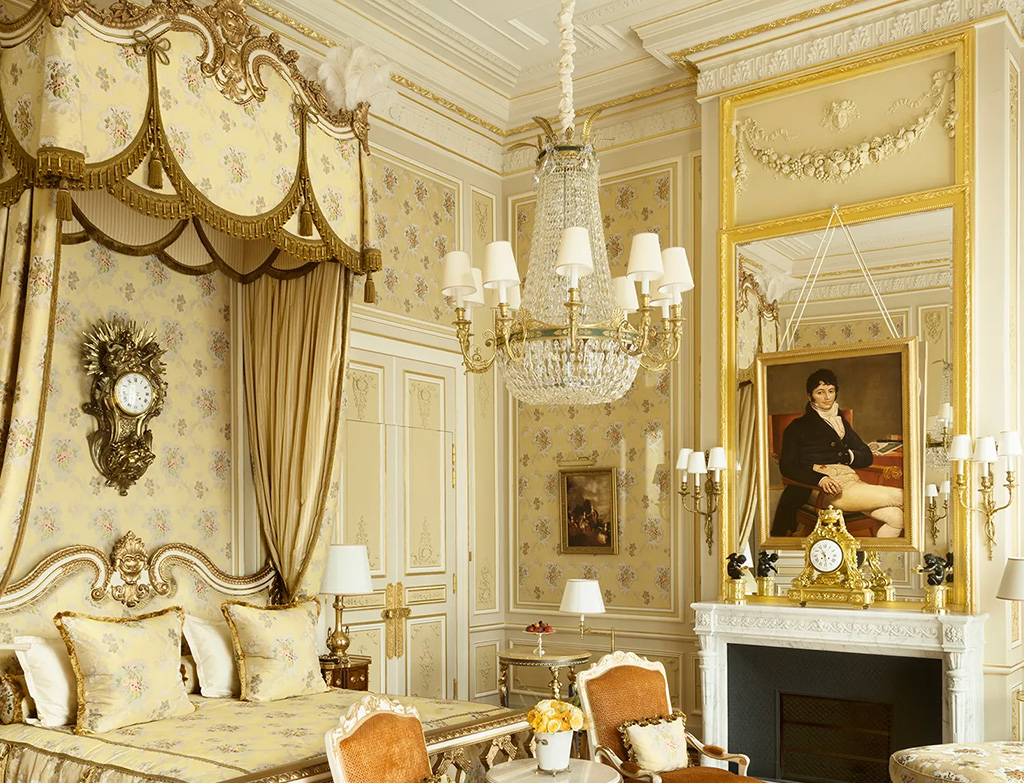 Situated on the beautiful locale of Vendôme. The Ritz originally opened in 1898 in Paris and has been a favourite of royalty, celebrities, and high society ever since. The luxury hotel was recently renovated and now features a blend of traditional French décor and modern amenities. With 142 rooms and suites, the hotel offers a range of luxurious accommodations, each with spacious marble bathrooms, handcrafted furniture, and stunning views of the city. The hotel also features exceptional dining options, including the two Michelin-starred L'Espadon restaurant, which serves traditional French cuisine, and the Ritz Bar, which offers a cosy atmosphere and signature cocktails.