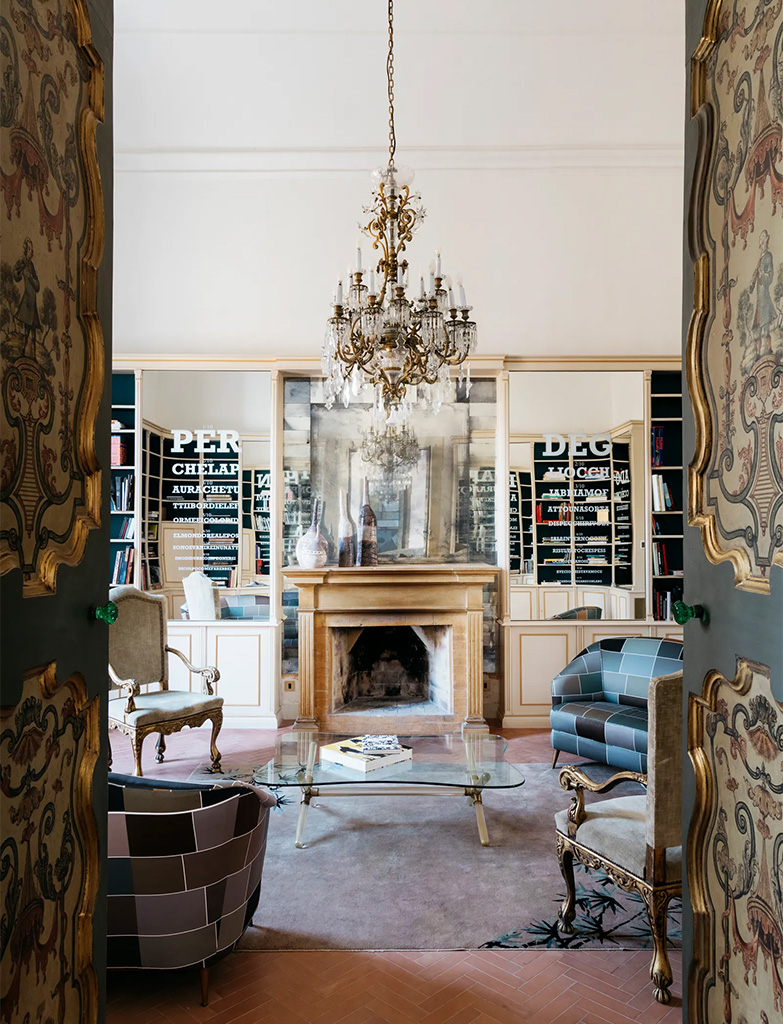 ITALIAN GETAWAY – Back in the early 80s, all eyes were on Tuscany's Chianti for a countryside vacation in Italy and only a few of many would have even heard about Puglia. Fast forward to ten years and word spread about this quaint southern Italian region brimmed with fertile red soil, azure waters, contorted olives, gorgeous Trulli and emerging Masseria hotels. After that Puglia was deemed as the New Tuscany. This all took place a while before it fully evolved. But in the wake of its much-received hype, it has maturely grown quietly taking its own fruitful time and gently away from the spotlight. Now in recent years, all those state-of-the-art reformed farmhouses have been consolidated by the graceful, chic new arrivals that blend luxury with classy design along with the property's warmth and authenticity. So, for all those on the search for a quiet retreat with all the lavish leisures intact, then this charming southern Italian retreat is the go-to spot. Here's our list showcasing some of the luxurious Masserian stays in Puglia. These stylish hotels are filled with robust culture and rustic beauty along with great food and wine!
MASSERIA LE FABRICHE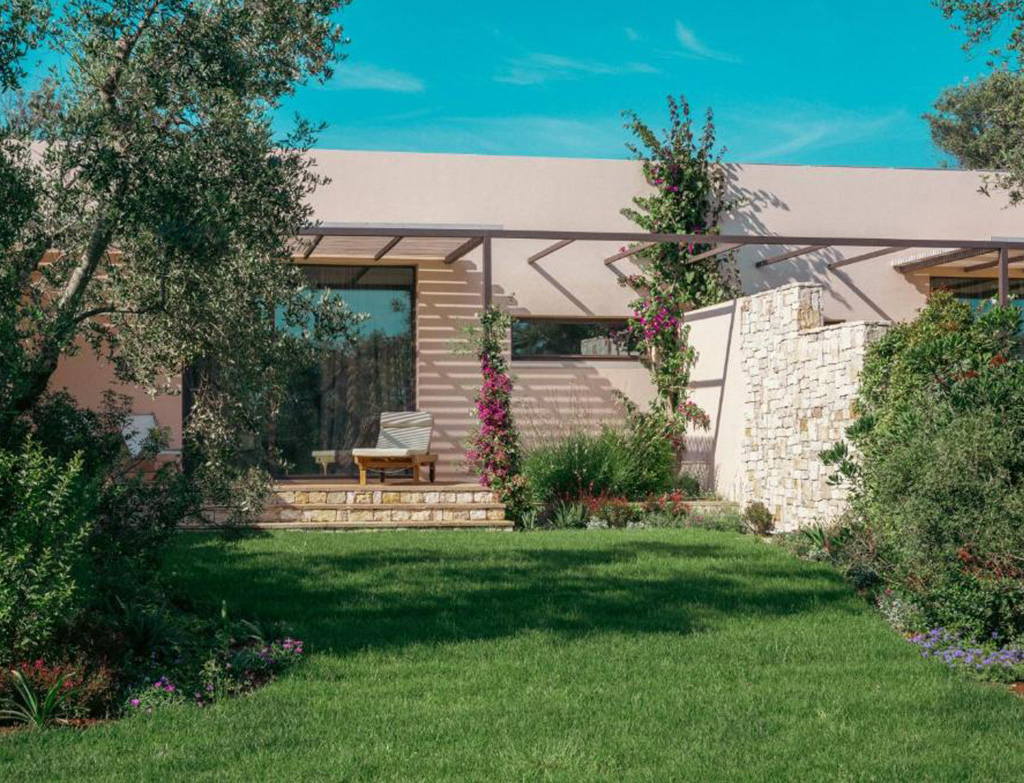 Credits –www.booking.com
Perched on a rise above the sweeping vineyards of Maruggio, this stone-built Masseria offers a glimpse of Milan with its chic architecture and elegant interiors. The property provides its guests with a charming stay with its 18 cool rooms adorned with plum-hued furniture and country-chic ceramic gewgaws. Placed in the property's vast olive orchards, Le Fabriche offers a quaint and luxurious Italian getaway. The restaurant serves excellent authentic dishes such as mozzarella-stuffed ravioli paired with amazing in-house wine. Surrounded by beautiful beaches like Conte d'Ayala, this hotel is a must-visit in Puglia.
Book your stay at: https://www.booking.com/


LA FIERMONTINA, LECCE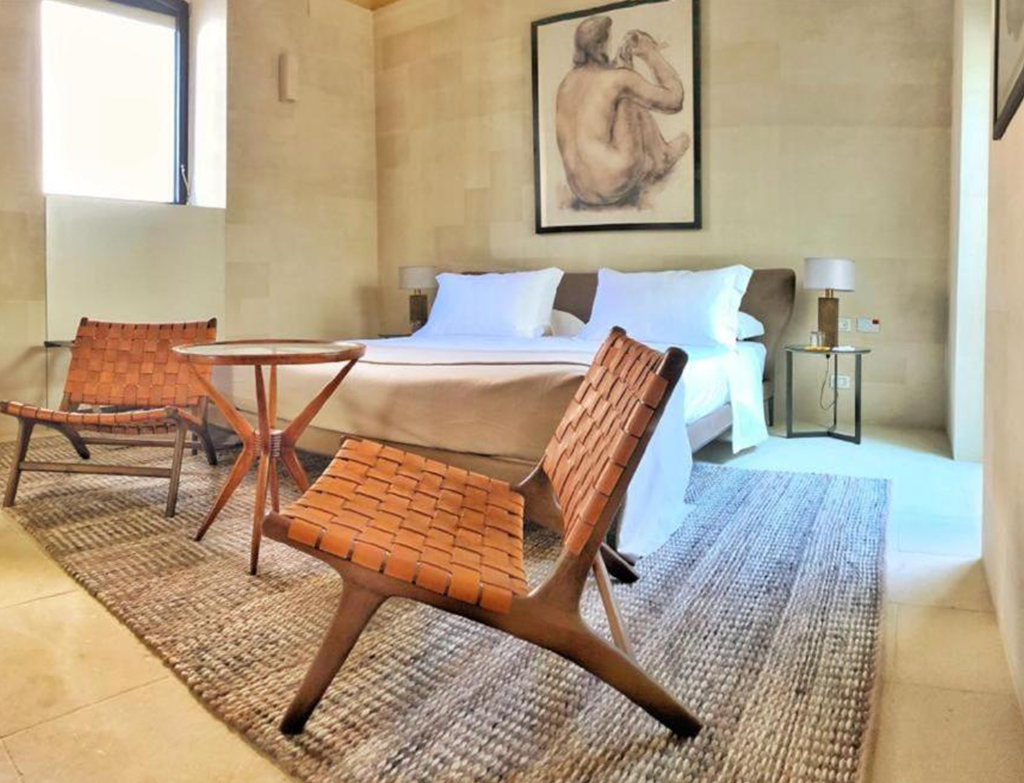 Credits –www.booking.com
The amber-hued town of Lecce has its own bunch of admirers with its beautifully aged Baroque architecture. La Fiermontina is a luxury hotel that beautifully incorporates art and design. Considered as a designer abbey, this 16-room hotel offers a stylish retreat with its star-vaulted ceilings, timeless modernist furniture by Charlotte Perriand and contemporary art from the owner's exclusive collection. Located in the heart of the town, this elegant property is surrounded by the lush olive garden, beyond which lies the soothing verdant pool. Guests can avail themselves of a variety of local and authentic delicacies served in the restaurant such as ciceri e tria – pasta and chickpeas, in tune with the less-is-more element.
Book your stay at: www.booking.com


PALAZZO LUCE, LECCE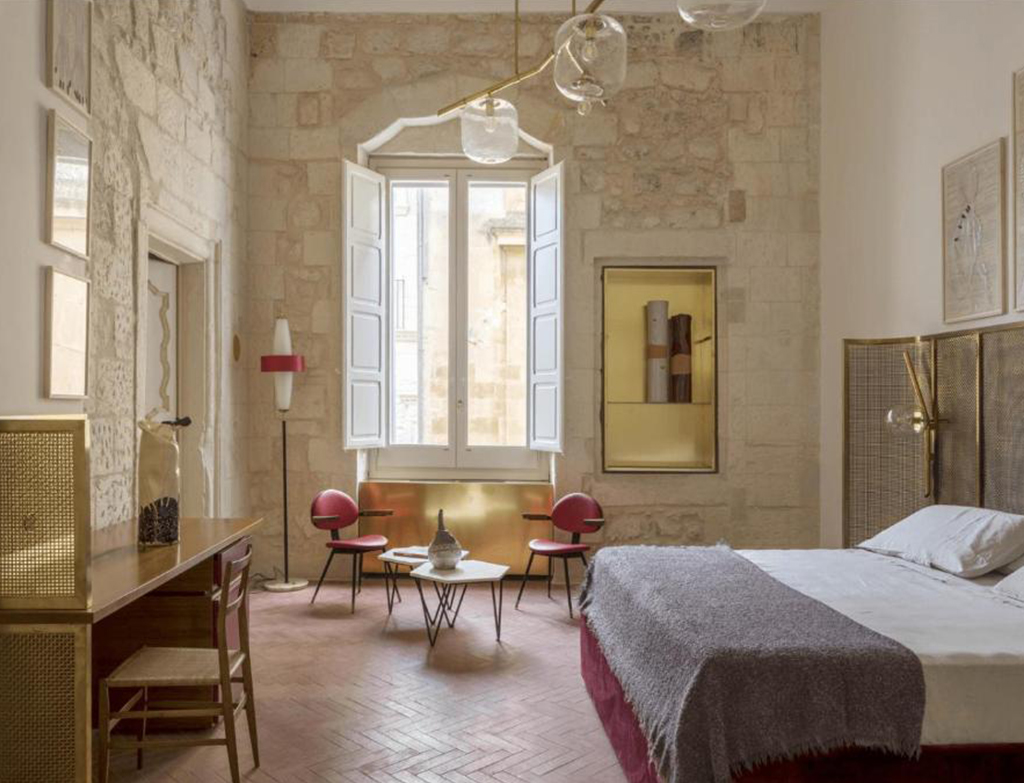 Credits –www.booking.com
Anna Maria Enselmi, a Milanese art collector commenced a four-year-long project to construct this dreamy seven-suite hotel and live art gallery. This luxurious venue sometimes can be rented exclusively. The hotel features exquisite suites and chambered salons adorned with 20th-century Italian furniture. Pleasant and chic, guests can enjoy a relaxing stay with other opulent amenities available including two libraries, a small spa, a pilates studio and a stunning lap pool facing the historic Roman theatre. The hotel's grand art gallery features beautiful works from artists like Vanessa Beecroft, Marzia Migliora and Thomas Ruff among others,
Book your stay at: www.booking.com


BORGO EGNAZIA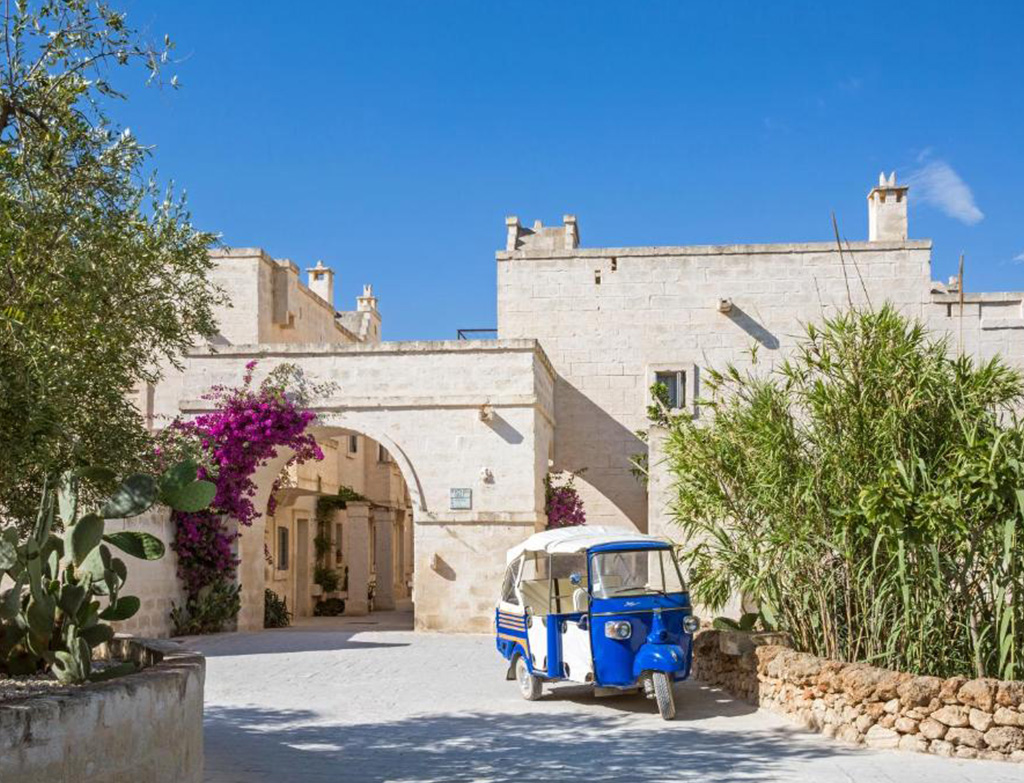 Credits –www.booking.com
Borgo Egnazia is a magnificent hotel-village with a boulevard feel that drapes lavishly over three areas. Located in the center, the grandiose 63-room Masseria hotel leads on the vast lanes and piazzas of a luxurious faux-countryside hamlet. Borgo Egnazia offers 29 private villas for people coming in larger groups also, the hotel can seamlessly host over 300 people in peak season. The estate offers four pools, and a plethora of restaurants with various dining options such as from cellars to the beach. Also available is an ethnic-glam spa with a cinema. Guests can indulge in local tours and in-house cycling rental services.
Book your stay at: www.booking.com


MASSERIA POTENTI, MANDURIA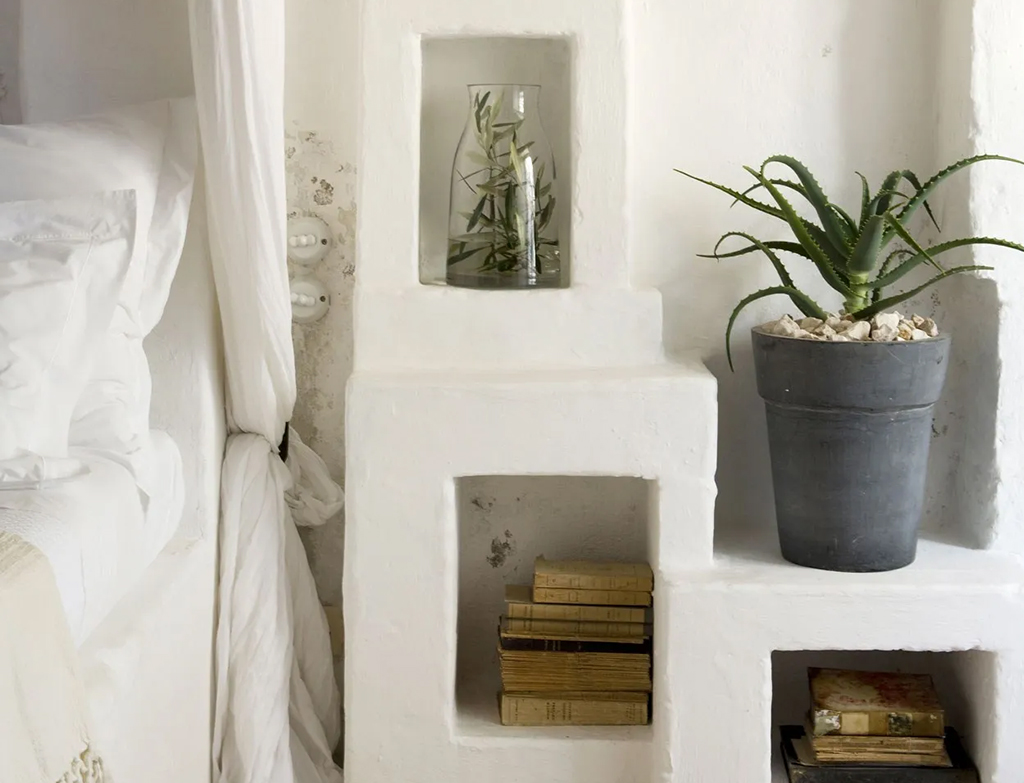 Credits –https://www.cntraveller.com
Created by Milan-based Puglian native Paolo Tommasino and Maria Grazia Di Lauro, Masseria Potenti excels in the sophisticated, raw chic quotient. Di Lauro's detailed and artistic vision is reflected in the property's arcadian-modernist interiors along with a wholesome service. Masseria Potenti offers a one-of-a-kind stay in the offbeat Manduria seaside frontier sprinkled with natural reserves and Primitivo vineyards. In the company of wine, the hotel focuses on serving healthy food, offering in-house, garden-fresh meals such as the sumptuous aubergine polpette and lots more. There exists a genuine spiritual energy in this Masseria, so it's no surprise it has become a popular yoga retreat among tourists.
Book your stay at: guestreservations.com/