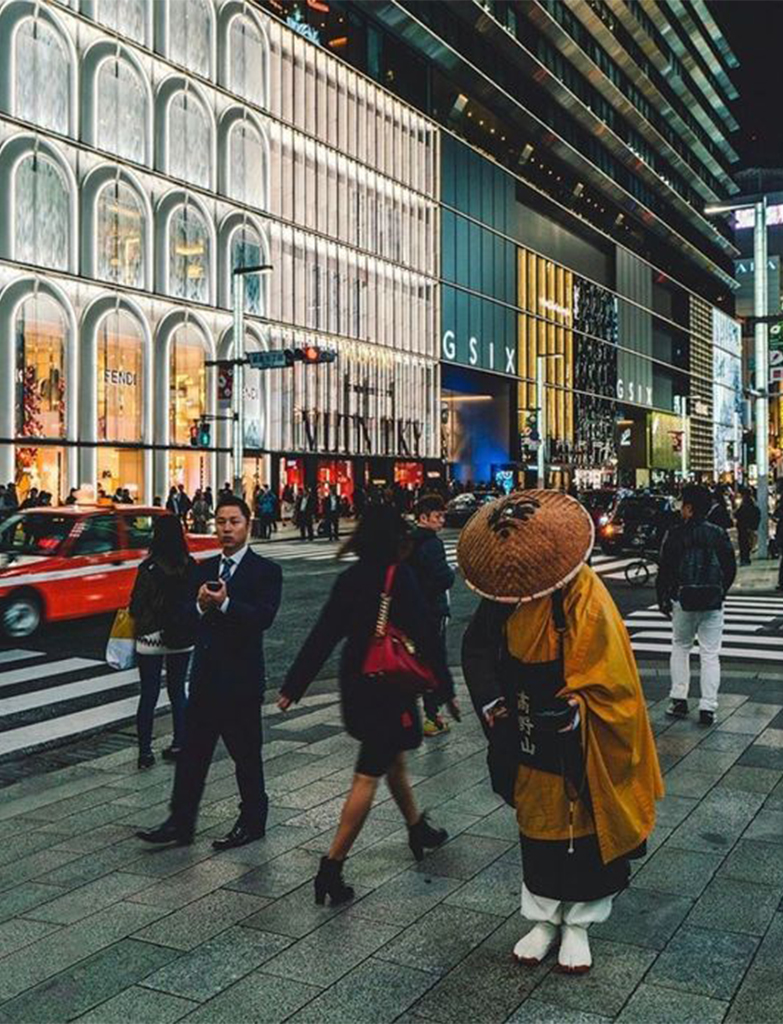 Tokyo, Japan – The poised and peaceful country of Japan is world-famous for its impressive record concerning public security and offering exceptional customer service–making it a much sought-after destination among tourists all over. While it's safe to assume that the scenic spots of Kyoto and the serene, traditional temples in other parts of the country are at the forefront because of the quintessential Japanese experience that they offer, nonetheless you can't help but fall into the glamorous abyss of Tokyo's Ginza. This ritzy Japanese district is equally popular among tourists for its ultra-modern air and endless luxury shopping options including high-end boutiques, premium departmental stores, chic coffeehouses and much more! Ginza is also revered for being the art and cultural hub of Japan. Deemed one of the most sophisticated, rich and glamorous city districts in the world, it stands tall under the radar of all the luxury enthusiasts. So, if a Japanese vacay is on the cards, run through our guide to enjoying a luxurious time in Tokyo's glitzy district of Ginza.
AUTHENTICITY AND MODERNISM MERGED IN TOKYO'S CHIC DOWNTOWN
Located on the site of the ancient silver coin mint from the Edo era (1603-1868), the whimsical district of Ginza is steeped deep in Japan's rich history, depicting its poised elegance. It is infamous for being the pioneering location of Tokyo's original departmental stores. The backstreets of Ginza are filled with glamorous boutiques and small yet dandy bistros. Contrary to its high-riding fame, it keeps on evolving with time, exhibiting voguish energy and old-Tokyo appeal.
Insider Tips –
● Check out Ginza's new landmark complexes for some stylish purchases and gourmet bites.
● State-of-art galleries and Kabukiza – the land of the legendary Kabuki performing arts.
● Wander freely on Ginza's main boulevard on weekends as it turns into a paradise for pedestrians.
HOW TO REACH GINZA
Arrive at Ginza station via Tokyo Metro's Ginza line, Marunouchi line and Hibiya line. The Higashi-Ginza station on the Hibiya line and the Toei Asakusa line will also help you arrive here. Whereas, the district is just a five-minute walk from the JR Yurakucho Station and around 15 minutes from the Tokyo station.
TIME FOR SOME LUXURY SHOPPING!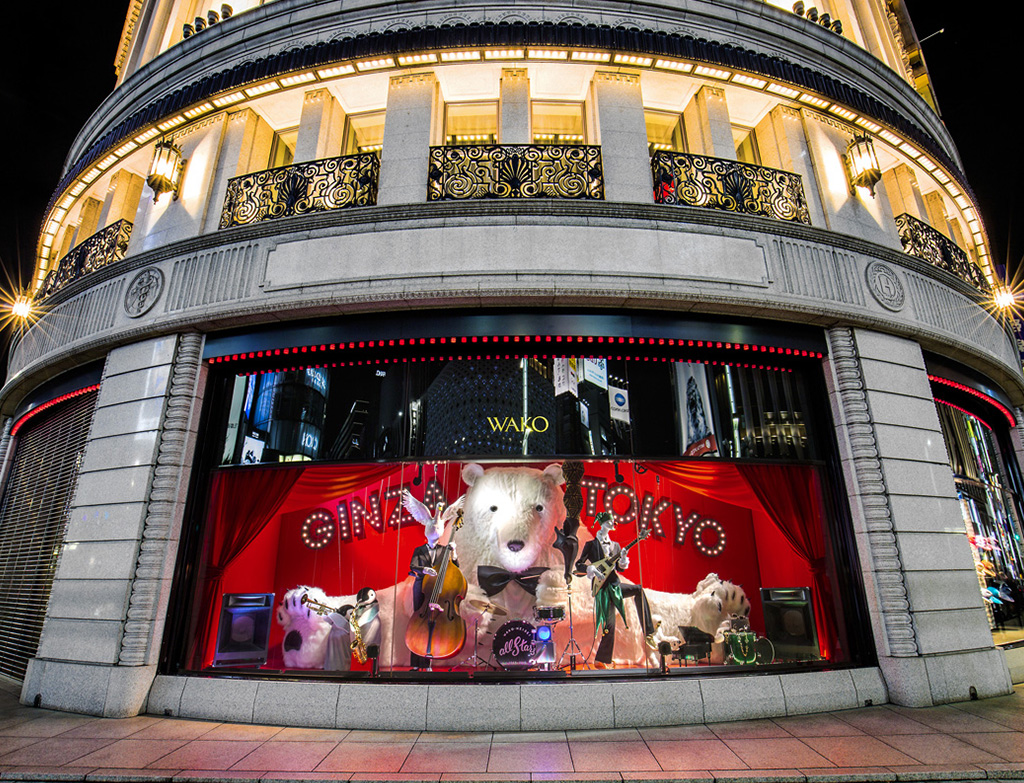 The elegant scene of Ginza with its traditional department stores underwent a glamorous upgrade in recent years with the arrival of Ginza Six–a towering complex packed with luxury fashion houses and premium restaurants to regale global consumers. Along with the renewal project of Ginza stalwart, Japanese business honchos are also joining the development brigade by lining up substantial resources for the plush shopping and restaurant locale of Ginza. Make sure to visit the longest-running elite departmental stores such as Matsuya Ginza, Ginza Mitsukoshi and Wako.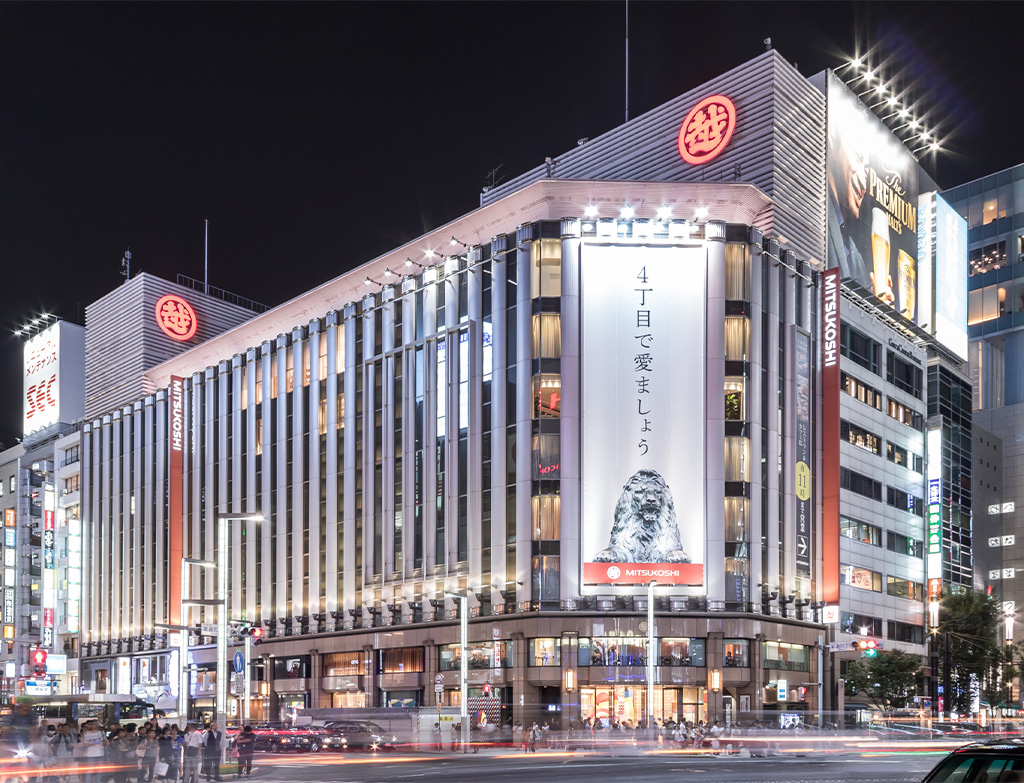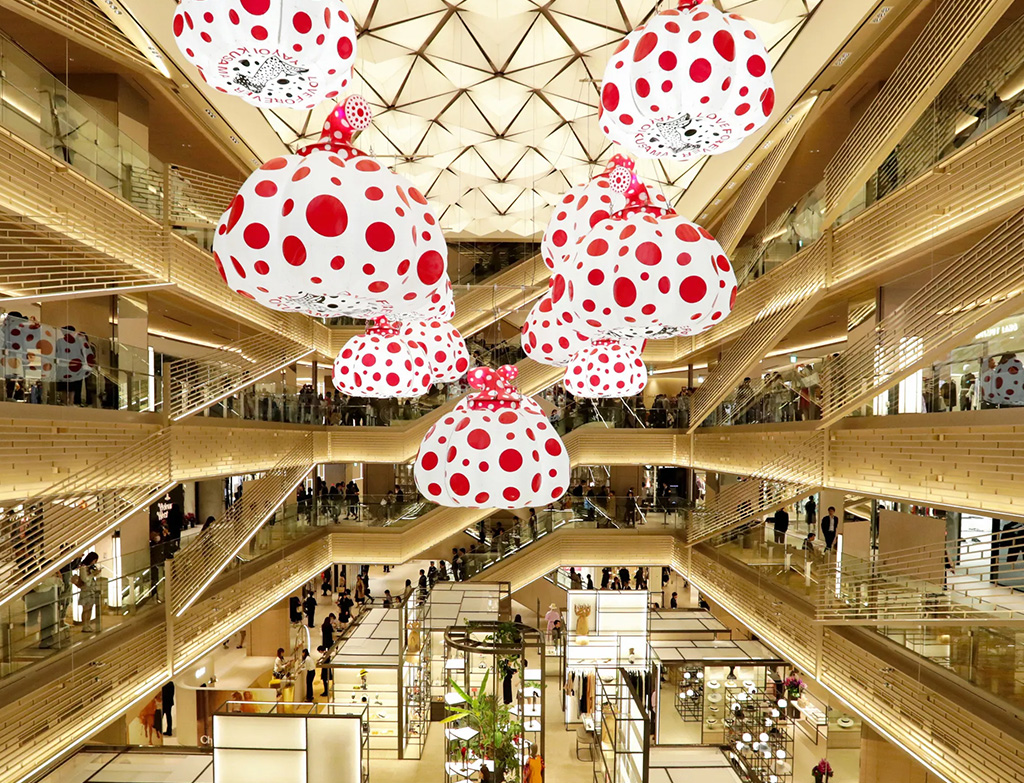 SAVOUR THE DIVINE PALETTE OF GINZA'S MICHELIN-STARRED GOURMET CUISINE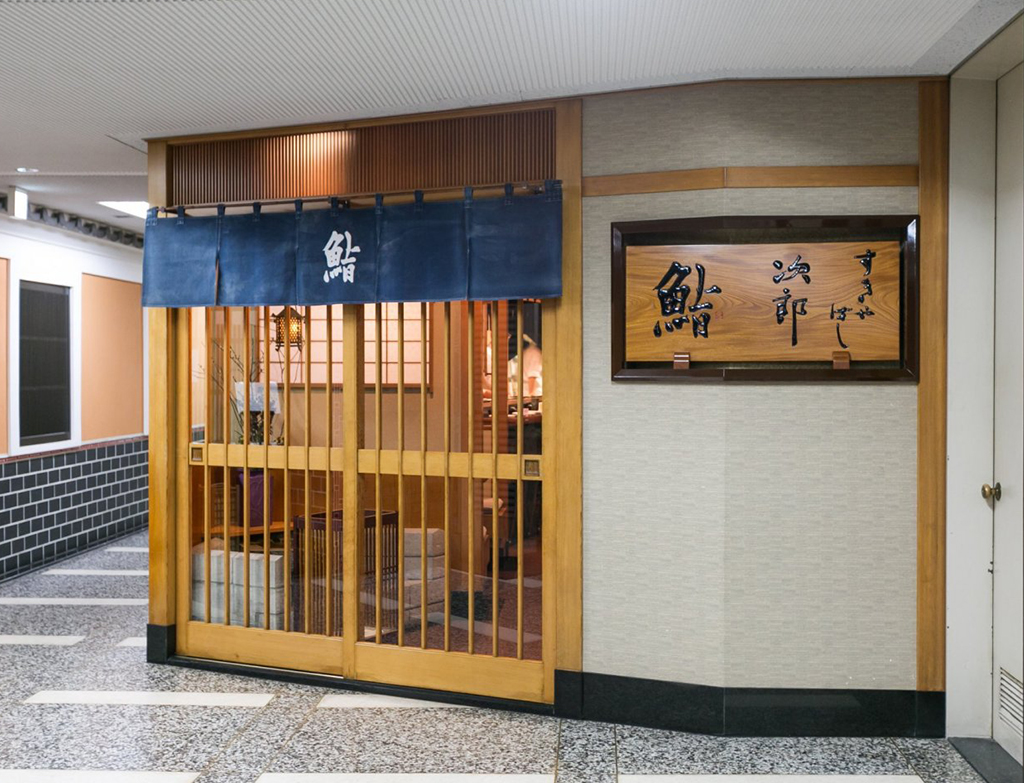 Tokyo's Ginza offers a variety of gourmet cuisine which has been perceived as a symbol of luxury dining for a long time. Try the authentic Edomae-style Ginza sushi made by professional sushi masters. While some of the Michelin-starred restaurants will require prior reservations, few of them will be small in size and will provide counter seats only. If you are looking to enjoy an upscale version of the Japanese staple ramen, then the Ginza ramen at the Michelin-starred Ginza Hachigo is the right place for you. If you're craving some western cuisine, then make sure you visit the renowned Makiyaki Ginza Onodera offering tasteful meals by applying French techniques. Don't forget to visit Ginza's traditional sweet shops for some yummy Japanese Wagashi!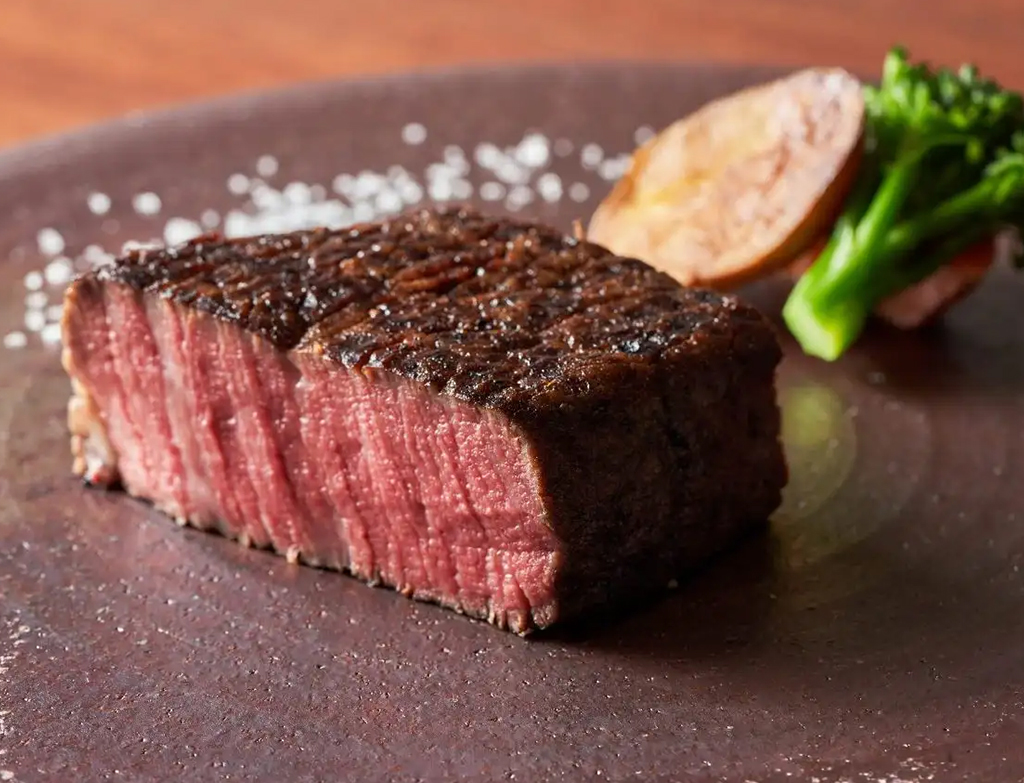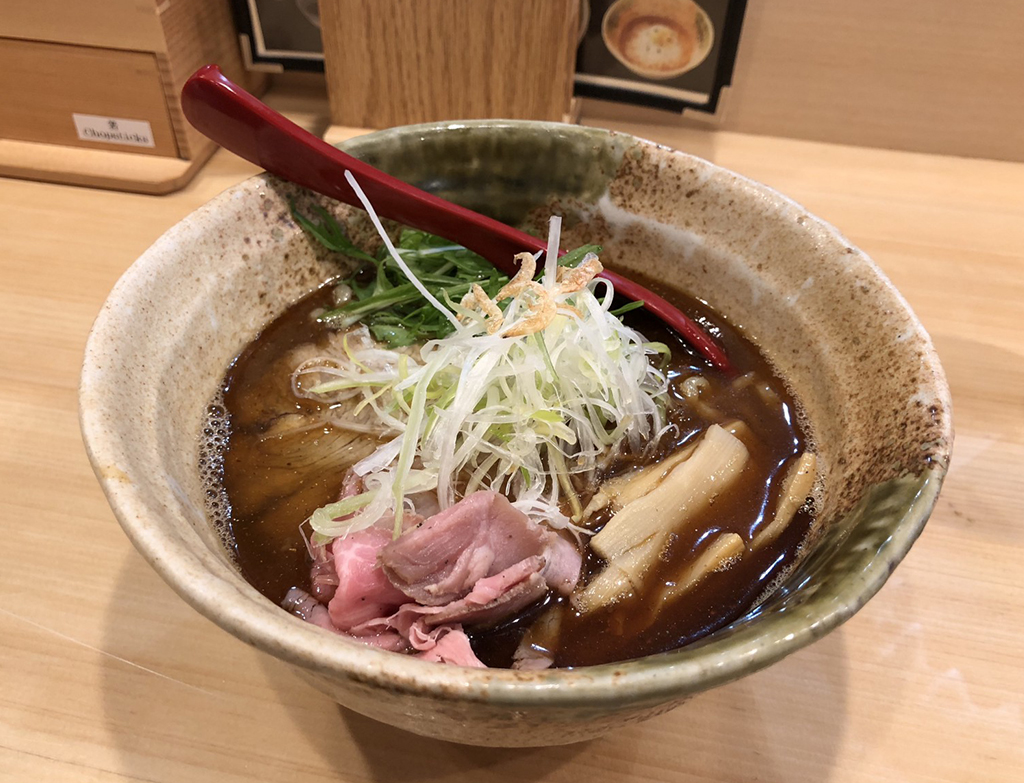 ARTISTIC GALORE OF MAGNIFICENCE AND MODERNISM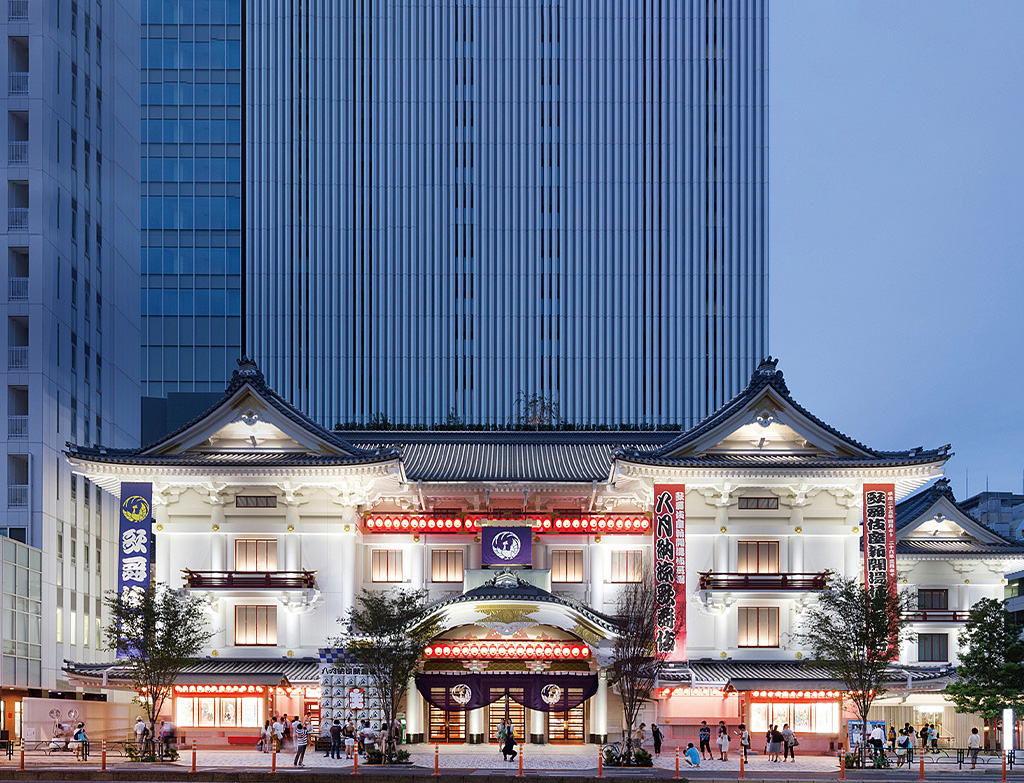 As a revered hub of finesse, Ginza has been home to Japan's vibrant art culture for centuries. The timeless Shiseido art gallery and the ultra-glam Maison de Hermes host ground-breaking art exhibitions. The Creation G8 gallery and the Ginza Graphic gallery focus on holding creative exhibitions, showcasing enthralling works of all – from budding designers to art maestros, with significance to graphic design. Enjoy a traditional Kabuki performance at the Kabukiza Grand House.