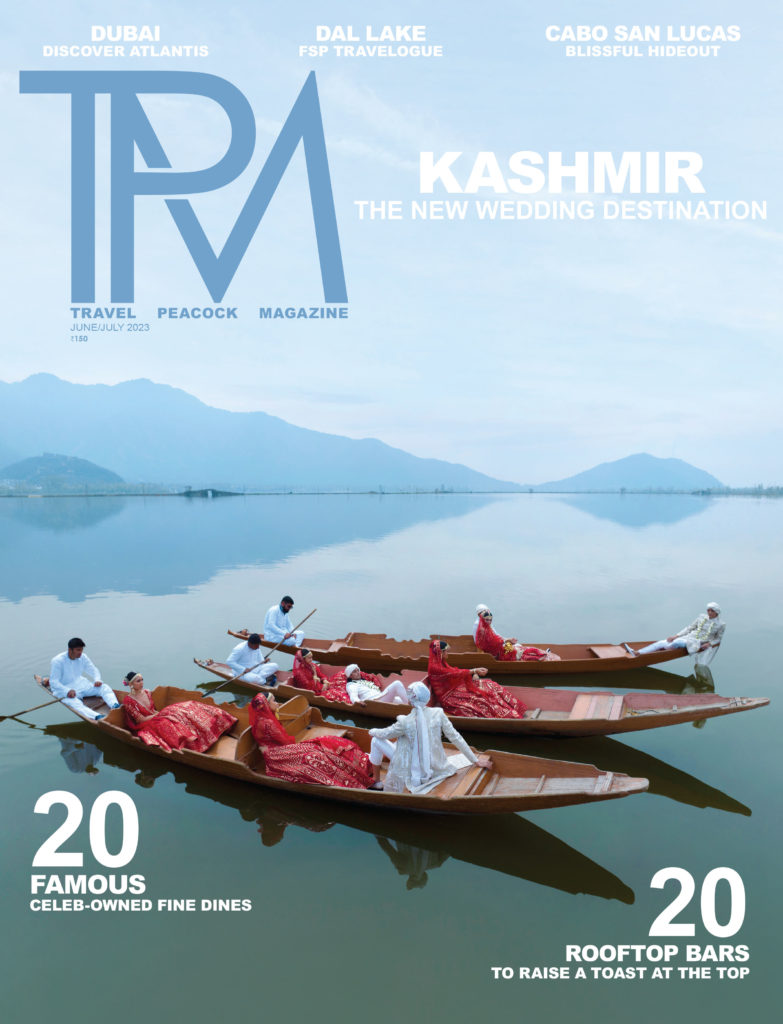 CREDITS-
Photographer – Errikos Andreou
Assistant – Ankit Sharma & Snehasish Roy
Stylist – Mohit Rai & Sohiny Das of Grain Fashion Consultancy
Styling assistant – Ria Ebrahimpurkar
Hair & Makeup – Mehak Oberoi
All Jewellery – Paisley Pop Shop, Kaliras by Mrinalini Chandra, Mortantra Jewellery, Diosa Paris, Mozaati, Karishma Joolry, Silverstreak Store
All Models – Gunjan Hada, Tamanna Katoch, Aradhana Buragohain, Yashvika Ghai, Pragathi Belliappa, Mehul Nijhawan, Raj Dobriyal, Abhinav Raghavan & Prince Singh
Production – FSP Productions
Executed by – April Studios
Executive Producer – Aman Lakhani
Errikos' Agency – Deu Creative Management
PR – Tandem communication
Wardrobe – Falguni Shane Peacock

Kashmir is synonymously one of the most beautiful, breathtaking, and picturesque destinations of India. With its snow-capped mountains, picturesque lakes, and idyllic landscapes, it has always been a much sought-after place for a wintery getaway. However, in recent years, Kashmir has become a hotspot for another reason – weddings.
With its abundant nature and rich cultural heritage, Kashmir offers a whimsical and memorable experience for couples tying the knot or taking their wows. Its beautiful landscapes, from the famous Dal Lake to the dense meadows of Gulmarg, make for an ideal backdrop for any wedding ceremony. Also, Kashmir is home to some of the most exquisite and grandiose heritage estates, including magnificent palaces and splendid havelis, which provide an exclusive and luxurious destination for any wedding.

With the rise of social media frenzy, more and more couples are seeking out unique locales that allow them to make their wedding celebrations truly memorable. In comes Kashmir, as this winter wonderland offers the perfect opportunity for those looking for something magical that is bound to make their wedding stand out, though not more than Kashmir's beauty. Couples can choose to have a traditional Kashmiri wedding, complete with the customary rituals and ceremonies, or can opt for a fusion wedding that combines different cultural elements.
Kashmir offers a manifold of breathtaking settings, from the snow-capped Himalayan peaks to the stunning backwaters of Dal Lake and couples desiring to host their grand wedding affair can
take fabulous benefits of these mesmerizing surroundings to create their gram-worthy, pre-wedding photo shoots. Kashmir's tourism industry has also recognized the potential of the region as a wedding destination and has made efforts to promote it as such. Various tourist boards, hotels, and travel agents have begun offering specialized services for couples looking to host their weddings in Kashmir. These services include customized packages that provide everything from wedding planning and coordination to accommodation and transportation.
Top 5 breathtaking locales in Kashmir to host a grandiose wedding/ for a big-fat Indian wedding
Gulmarg
If there exists a place in India that can rival the magnificence of the Swiss Alps, then it has to be the scenic plains of Gulmarg. The stunning backdrop of Gulmarg mixed with the vibrant cultural flair of the place and its people make your wedding an enchanting affair. Add an exciting tinge of adventure to your wedding plans by taking a ride on the world's second-highest gondola at Apharwat Peak or get rid of your big day jitters by enjoying a skiing session.
Srinagar
This holiday capital of Jammu & Kashmir is also popularly referred to as the wedding capital when it comes to hosting an extravagant affair because of its impeccable scenic elegance. From romantic shikara rides on Kashmir's most precious jewel – Dal lake to beautiful tulip gardens this place is a galore of all things heavenly.
Pahalgam
If you wish to have a wedding with the great Himalayan peaks in attendance, then Pahalgam is the place for you. Adorned with the beautiful Lidder River, this is where the mountainous beauty lies in extravagance/abundance. Snow-covered valleys such as the Aru Valley and the Betaab Valley offer the best destinations for an epic wedding celebration.
Sonmarg
The name of this whimsical place translates to the meadow of gold and it clearly reflects in its golden yellow fields during the spring season when a radiant halo spreads all over. Sonmarg is an ideal destination if you wish to host a spectacular spring-summer wedding, as the place is brimmed with numerous, popular wedding venues.
Jammu
Snuggled on the river bank of Tawi, the sub-tropical atmosphere and the Himalayan magnanimity of Jammu make it a perfect destination for a wedding celebration. With historic significance and scenic beauty in abundance, it brings unparalleled value to host a destination wedding in the Kashmir valley.
Overall, Kashmir has earned its 'dream wedding destination' reputation among Indian couples looking for an ideal locale to celebrate their equally dreamy union. With its scenic beauty, beautifully preserved traditions, accessibility, and availability of plush hotels and palatial properties, Kashmir serves as the ultimate joie de vivre to host an unforgettable wedding. As the ongoing trend of "destination weddings" in India continues to hold its ground, it is certain that more and more couples will celebrate their weddings in this enchanting land of Kashmir, further proving its title as the 'paradise on earth'.