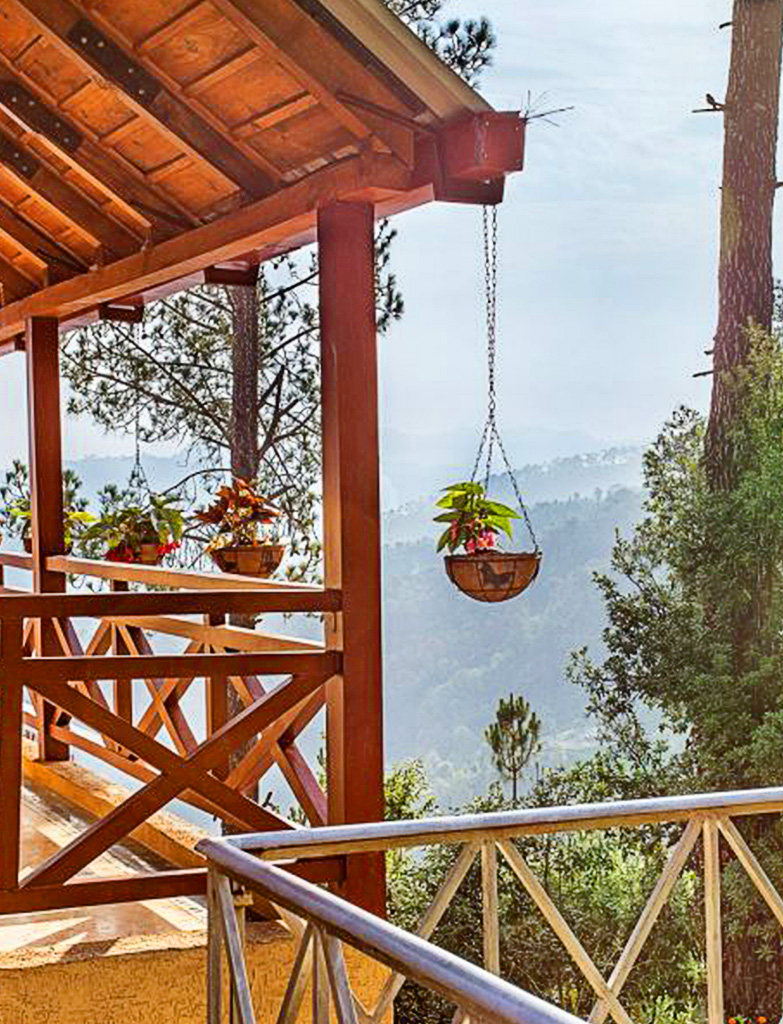 PLAN YOUR COSY WINTER GETAWAY IN THESE 6 LUXURIOUS KUMAON HOMESTAYS
Nestled in the Himalayan resort town of Nainital, Kumaon is blessed with magnificent landscapes and unparalleled beauty. With the chilly weather engulfing you in its icy temperatures, it's a great time for a cosy vacay with your friends and family in these cutesy hilltop houses. These amazing homestays in Nainital are largely popular for their quaint persona and for where people come for a peaceful stay. So, if pining for a serene escapade amidst the great Himalayan alps, then take your pick from these spectacular homestays as the Kumaon beckons you for a delightful winter experience.
ONE PATRIDGE HILL, NAINITAL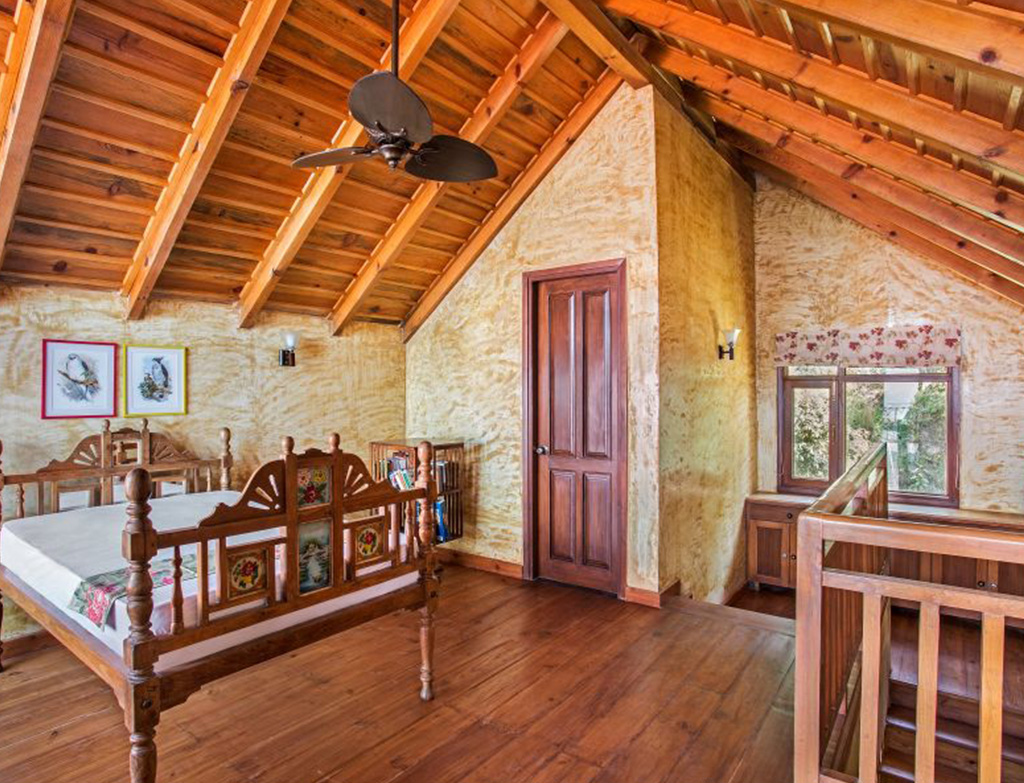 Credits –www.onepartridgehill.com
Named after the graceful Patridge bird, the quaint home sits on the highlands of Satoli village of Uttarakhand's Kumaon region. This hilly property is built meticulously, showcasing alluring interiors filled with handmade furniture with parquet floorwork and local artistry. The whimsical cottages unveil the vast beauty of the Trishul range and Nanda Devi, providing a cosy nest to soak in its lush surroundings. Here, embark on a jungle trek or just put your feet up and relax under the enigmatic night sky
Book your stay at:- www.onepartridgehill.com
CHESTNUT HOUSE, JILLING TERRACES, NAINITAL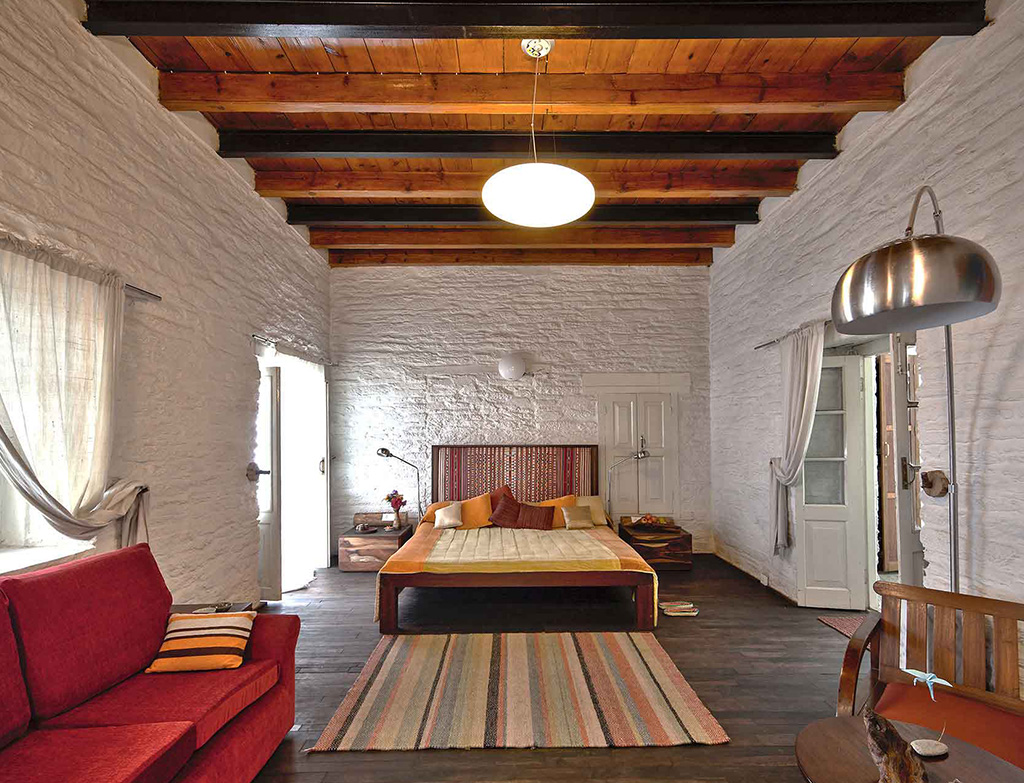 Credits –www.jillingterraces.com/
Built in 1933 by a Sanskrit scholar for his Polish wife, this antique property defines the old-world charm. The rooms are beautifully curated with each of the rooms carrying the names of distinct flowers and occupying offbeat elements. Provided with chic bookshelves or desks, every room has an anteroom for relaxation. Here, fresh water is sourced from a nearby spring and fruits and vegetables are from local farmers. The house offers a perfect destination to spend some quality time with your family. Indulge in great outdoor meals under the Kaphal tree or in the vast dining area.
Book your stay at:- www.jillingterraces.com/
FREDY'S BUNGALOW, BHIMTAL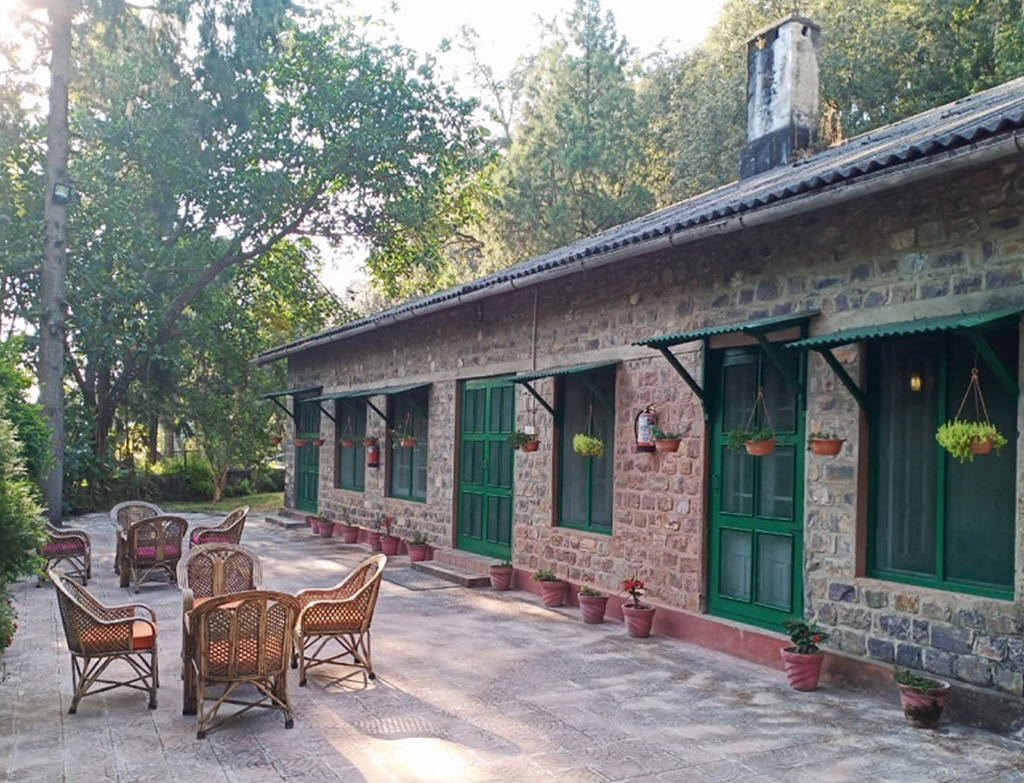 Credits –www.itmenaanlodges.com
Situated along the tranquil Bhimtal lake of Kumaon division, this vintage house belonged to a German expat's son Fredrich Jr., who came to India in 1939. Appropriate for a mini vacation with your friends and family, the bungalow features four rooms, a library and a den along with vintage antiquities adorning the interiors of the property. Immersed in the opulent flora and fauna, you can find yourself waking up to the enchanting melody of whistling birds and retreat to the hoot of the spotted owl. Surrounded by abundant wilderness, this place offers amazing hiking and bird-watching opportunities.
Book your stay at:- www.itmenaanlodges.com
SITLA ESTATE, MUKTESHWAR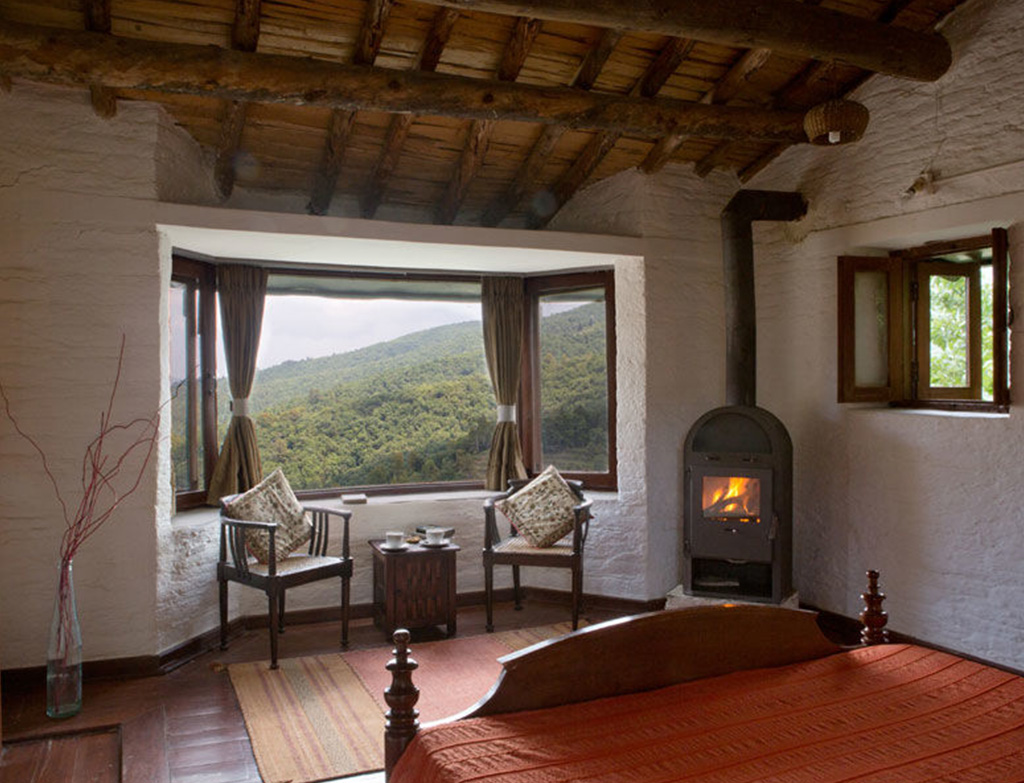 Credits –www.sitlaestate.com
This perched beauty is surrounded by the lush Kumaon hills in Uttarakhand and is a perfect rejuvenation spot away from the hustle and bustle. The 150-year-old property belongs to an environmentalist and adventure junkie Vikram Maira who quit his small screen career and returned to his hilly roots. Sitla boasts modish independent cottages and colonial-styled rooms in the old building. Enjoy fresh and clean meals, including salads, fruit crumbles and jams, etc. prepared from the garden's local produce. While in Sitla, get cosy with a book under the apricot tree or just revel in the pleasant imagery of the lush green mountains.
Book your stay at:- www.sitlaestate.com
HIMALAICA, NAINITAL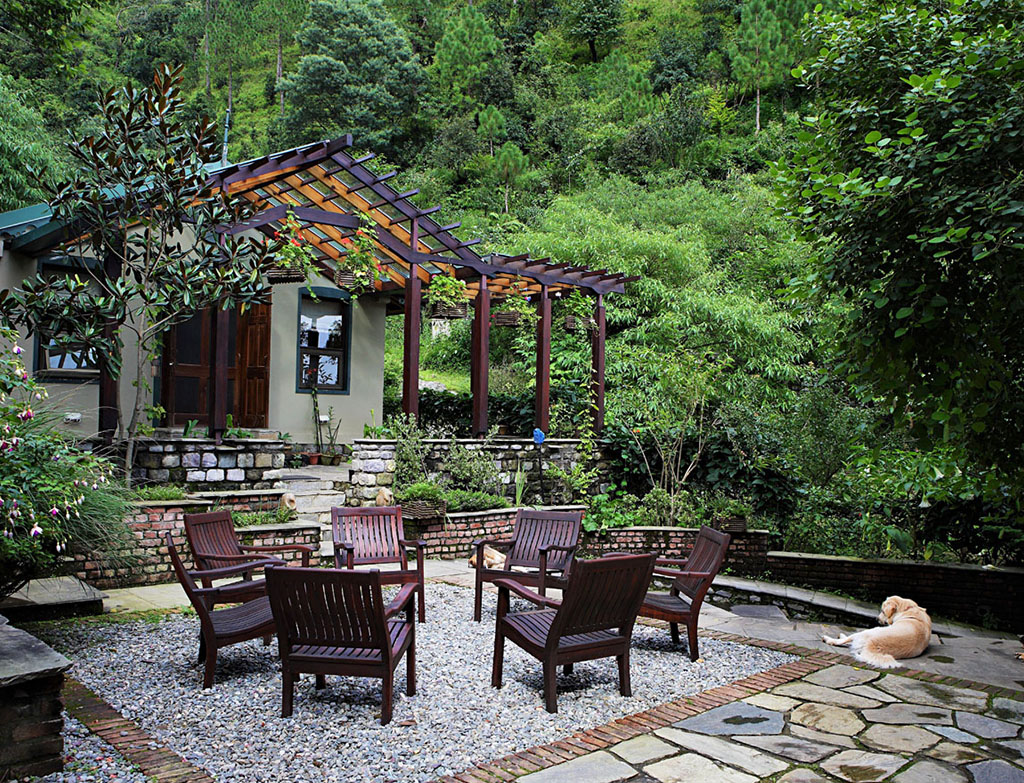 Credits –https://himalaica.com
Himalaica is a charming outcome made from the labour and dreamy vision of a Swiss NRI couple hailing from a local Nainital family. Set up with immense love and care by the local artisans, the home exhibits a picturesque concoction of traditional architecture mixed with modern leisure. They provide two types of accommodation– a glasshouse with four bedrooms, living and dining rooms, and the other – a cottage with 2 bedrooms, a dining lounge and a verandah. This pet-friendly estate allows your four-legged friends to roam freely on its vast grounds. Here, a trek to the Gagar viewpoint is a must-visit while you can also enjoy a lovely stroll surrounded by the snow-capped Himalayan mountains.
Book your stay at:- https://himalaica.com
SAGE COTTAGE, JANGOLIA GAON, NAINITAL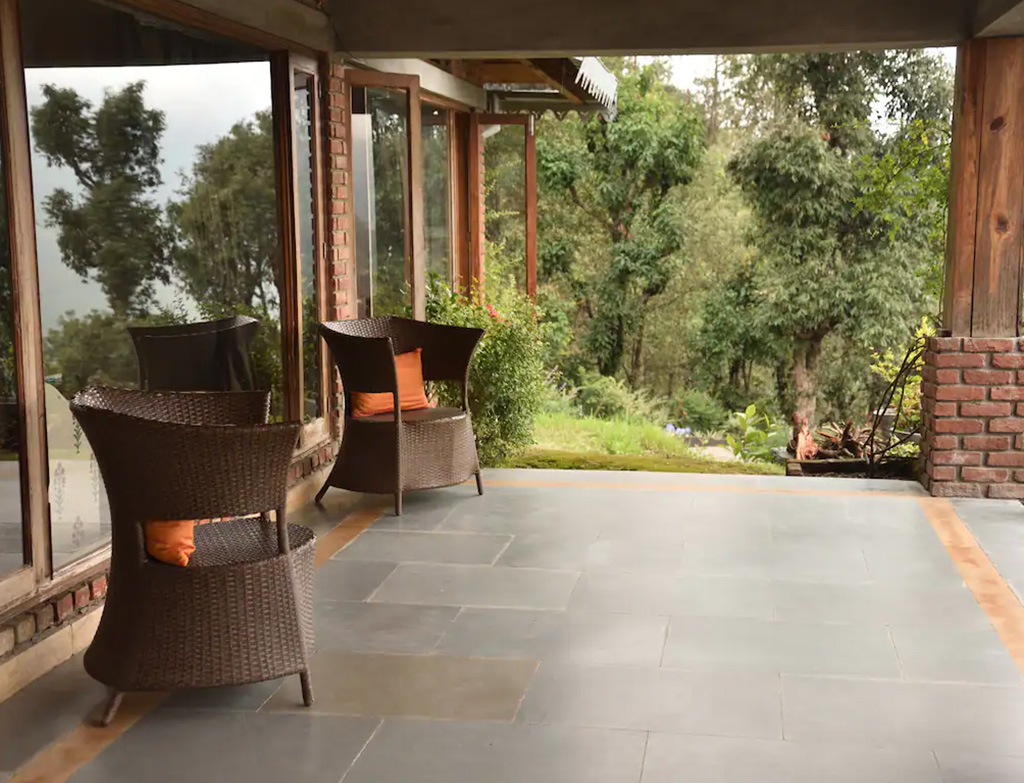 Credits –www.airbnb.co.in
The property's surrounding garden full of rosemary and sage gave its name. A stay in the Sage cottage will take you on an enchanting journey away from the usual chaos and into a serene paradise. The spacious three-bedroom cottage can easily accommodate a family of five. The host Kalpana Mishra has given all her love and care tending to her beautiful hill house – the window walls peer into the fully bloomed garden. While you can cook your own food in the well-equipped kitchen, there's also a chef available to cook your meals. Here you can devour Indian and Chinese cuisine and take a bite of the local Kumaoni delicacies as well.
Book your stay at:- www.airbnb.co.in


Add to favorites