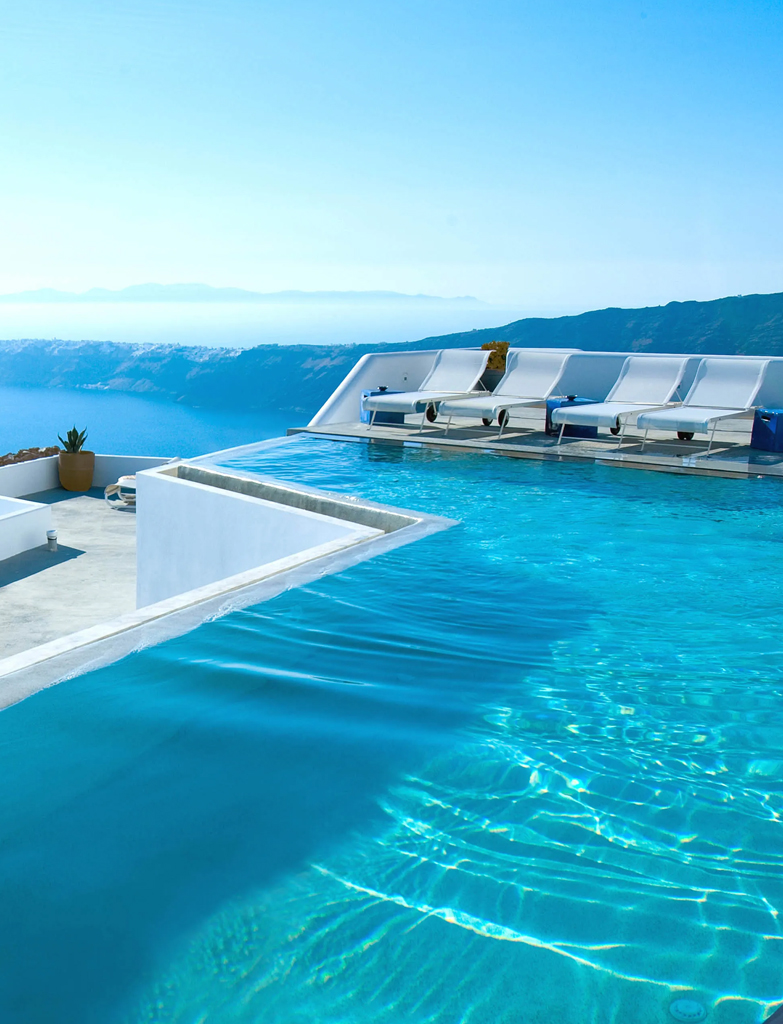 A prima donna design makes a stunning impact and hotel pools are no exception. Regardless of the surrounding temperatures, every luxury hotel in accordance with its salt has one, after all–it's difficult to convey whether it's more enthralling to be swamped beside a sand-scoured sea or to be embraced by majestic peaks. And moreover, as authenticity gains more value, properties are going all-out extravagant on them. As the bar keeps on getting higher, it's simply not adequate to have a functional pool or a lagoon for cooling off. The perception between a sizeable pool and a magnificent one often comes down to the atmospheric ambiance around it. So, it's a no-brainer for luxury hotels and resorts to come up with the most dramatic swimming pools to lure their guests in for heavenly escapades.
Here's a roundup of some of the most amazing hotel pools in the world. So if looking forward to an exciting dip in the crystal clear waters featuring some of the most stunningly designed, most serene, or ones with the most enchanting views, then check out the list below.


THE OBEROI UDAIVILAS, UDAIPUR, INDIA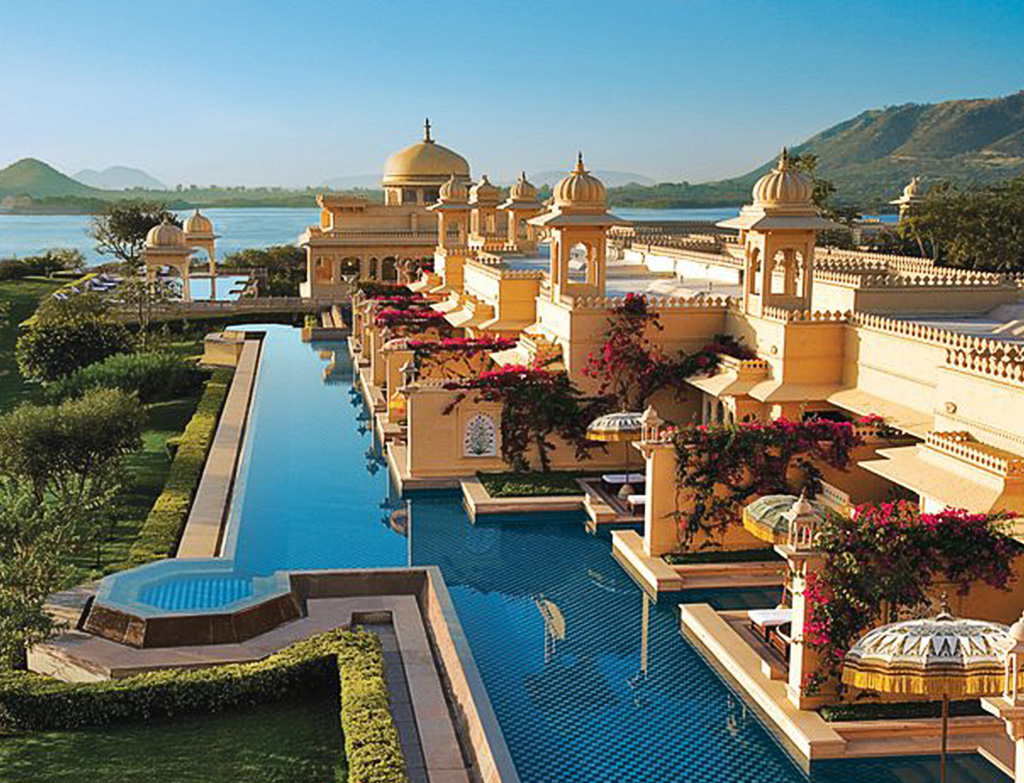 Credits –
Credits –https://www.tripadvisor.in/

Udaipur, the city of lakes and magnificent palaces is a beautiful land engulfed by the opulent Aravalli hills. Here, decking the banks of Lake Pichola and beholding the momentous City Palace, The Oberoi Udaivilas echoes the regal charm and the illustrious heritage of Udaipur's royal era. Envisaged as a historic Indian palace, it boasts the rich heritage of Rajasthan with its vast green courtyards, serene fountains and lush gardens. And to make it even more luxurious, the hotel is surrounded by two grandiose swimming pools with one cladding the lake and the other centralising a huge verdant courtyard.


WILDFLOWER HALL, SHIMLA, INDIA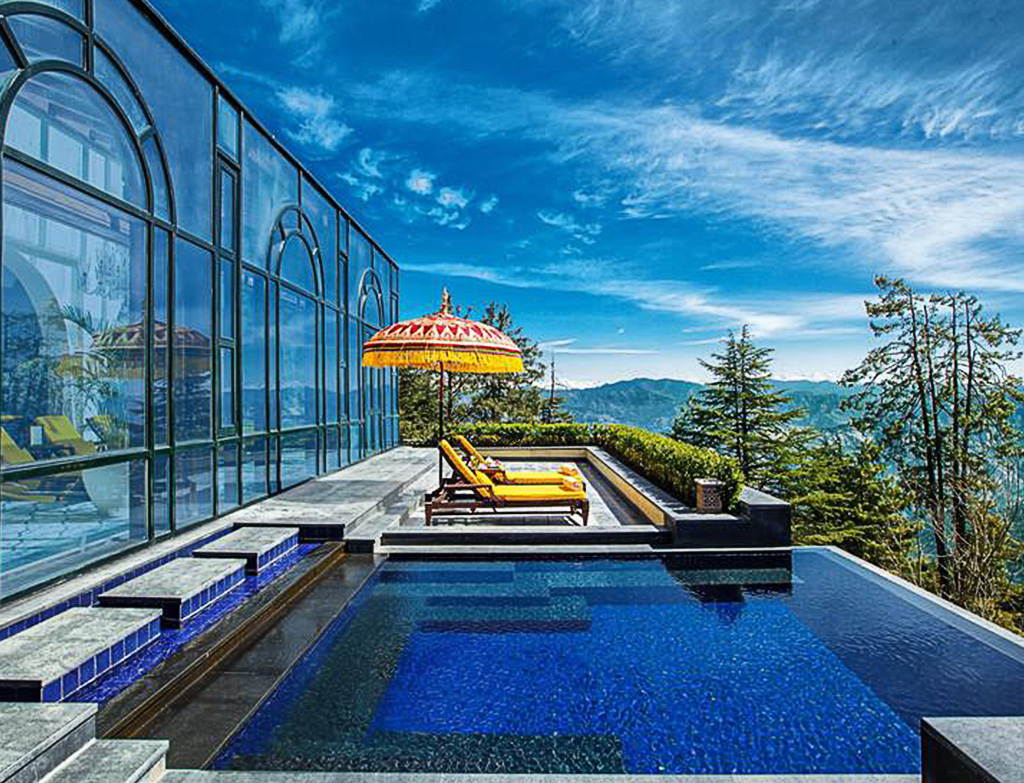 Credits –https://www.kayak.co.in

Engulfed in the dense cedar wilderness of Shimla, this sky-high Himalayan crusade is your on-earth Nirvana. The luxury resort offers heavenly leisure with its abundant flora and fauna with a humming birdlife. While in Wildflower Hall, embark on a divine odyssey by taking a dip in the divine outdoor Jacuzzi or enjoy a relaxing tempo in the two warmed-up pools, one being an exquisite indoor pool and the other one, being an infinite whirlpool.


AMANKILA, BALI, INDONESIA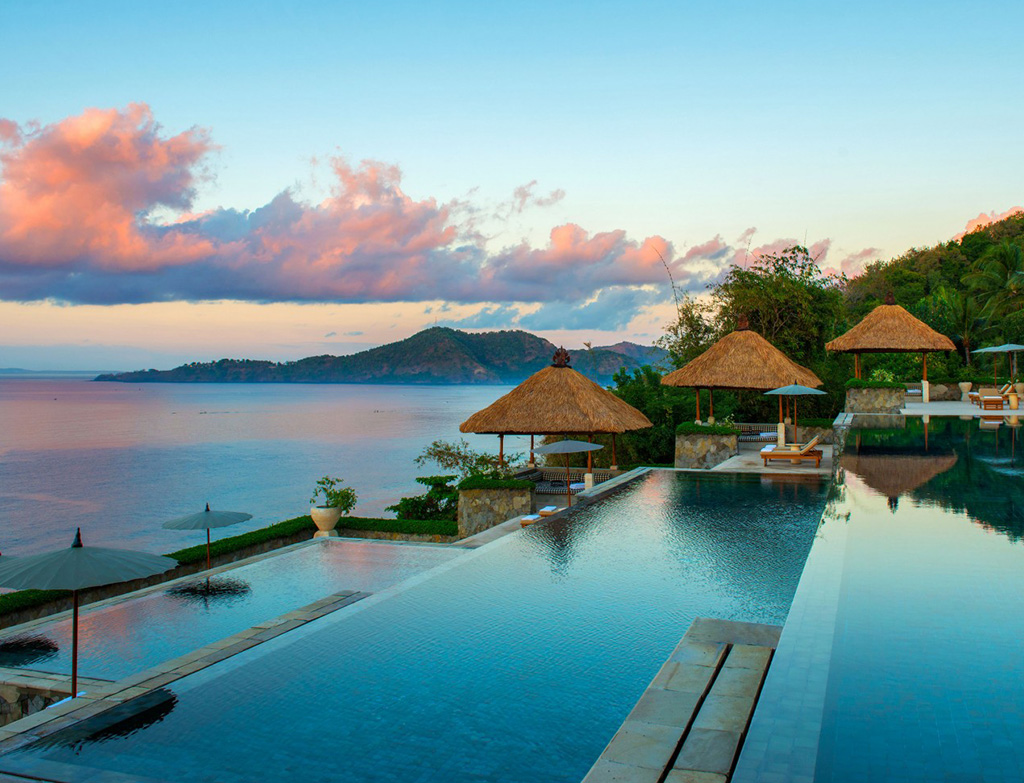 Credits –https://www.mrandmrssmith.com

Amankila is a private seaside resort in Bali, Indonesia, and is managed by Aman–one of the world's most renowned hotel brands. Surrounded by the scenic backdrop of Mount Agung, the luxurious hilltop resort boasts exotic free-standing, thatched-roof suites fashioned as beach houses. An ode to Balinese culture, beautiful motifs are embedded in the paras stone adorning these thatched suites. The hotel boasts a majestic 3-tiered infinity pool undertoning Bali's terrace fields with each tier flowing into the other, manoeuvring a stunning visual affair.


VICEROY LOS CABOS, MEXICO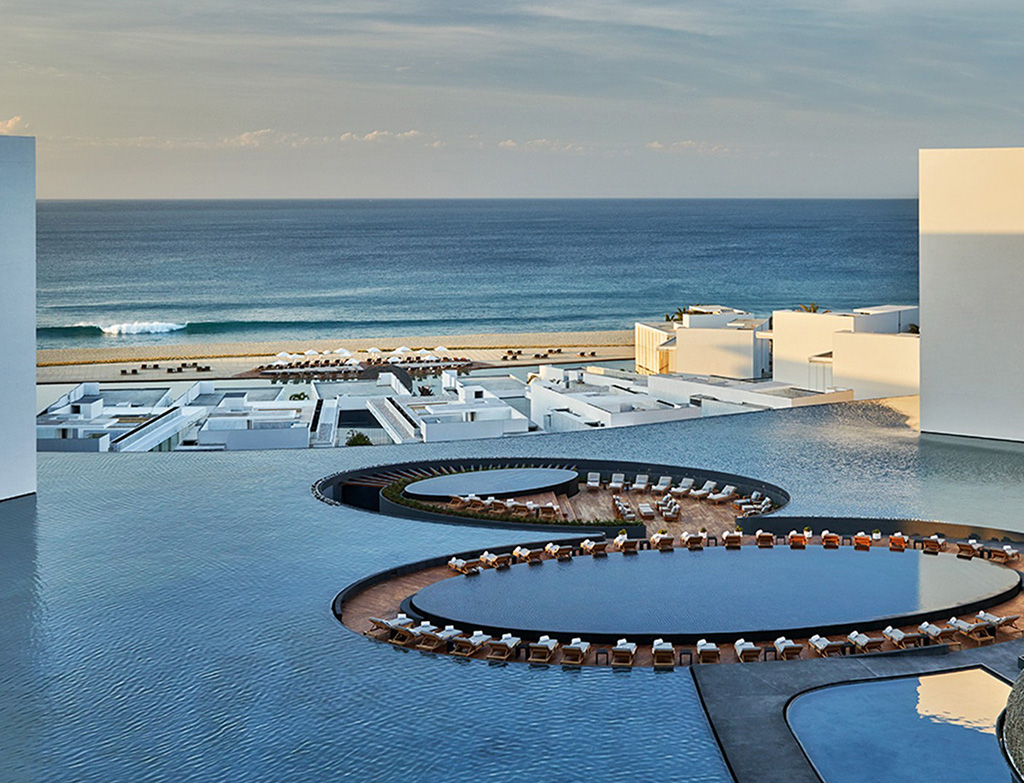 Credits –https://luxuryescapes.com

It's a double paradise of pools within pools here, at the Viceroy Los Cabos resort in Mexico. The magnificent resort honours the concept of water above everything and is designed by Miguel Angel Aragones. The clear ponds beautifully cascade the resort into the Sea of Cortez, creating an enchanting mirage of buildings appearing as boxes floating on water. Ultra-sleek and crisp white surfaces offer an alluring contrast to the curve-shaped pools. The resort offers a phenomenal collection of luxury pools, including an exclusive infinity pool located on the sand, an adults-only rooftop pool and a gigantic pool with a bird's nest-like cebiche restaurant perched on it.


GRACE HOTEL, SANTORINI, GREECE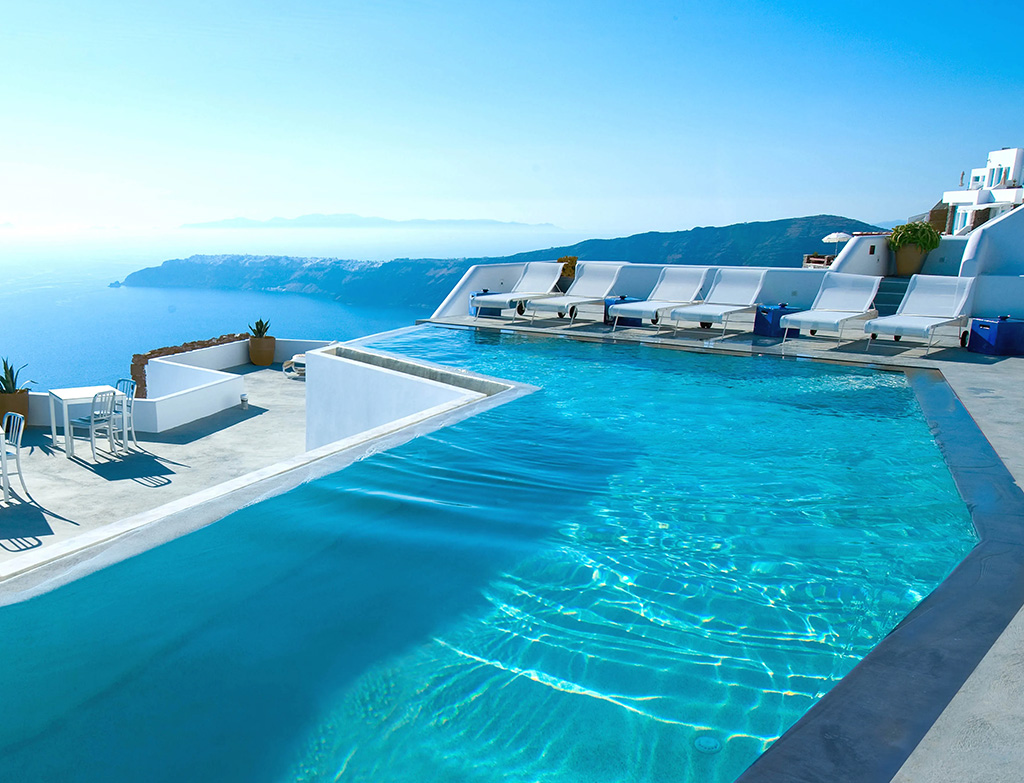 Credits –www.architecturaldigest.com

Placed high above the renowned caldera of Santorini, Grace Santorini is a chic luxury hotel with picturesque landscapes. Modest, classy and simply gorgeous, the boutique hotel skips the ornamental drama for colossal patches of flawless white and infinite sea views. The revamped rooms and plush suites flaunt modernistic and avant-garde elements, blending bespoke design with authentic handcrafted artwork. Grace Santorini is also world-famous for its magnificent infinity pool, the largest one in Santorini. This exquisite pool grants stunning baths along with peaceful views, making it the ultimate Greek holiday escapade in Santorini.




Add to favorites