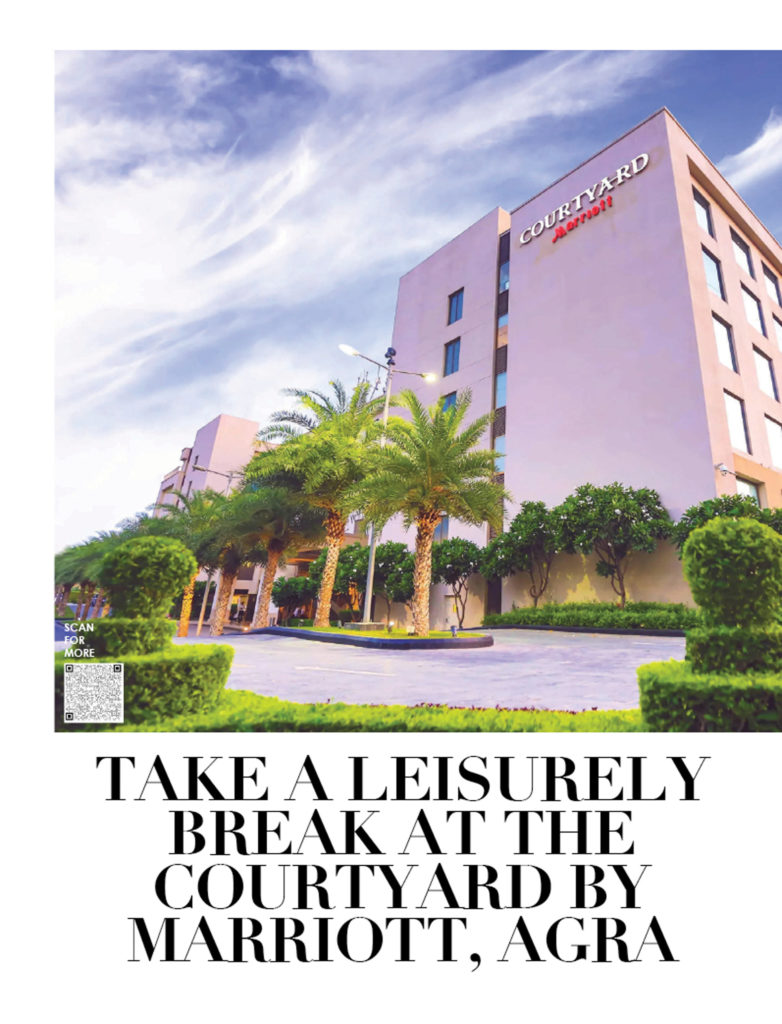 Situated in Tajganj, near one of the most visited tourist sights of the world, Courtyard by Marriott, Agra is an unmissable luxury hotel. It is located within easy reach of all the major tourist hotspots including the Taj Mahal, Fatehpur Sikri, and the Agra Fort. Bask in the best of luxe hospitality and modern amenities at the hotel after a bustling day of leisurely sightseeing in one of the oldest cities of the country.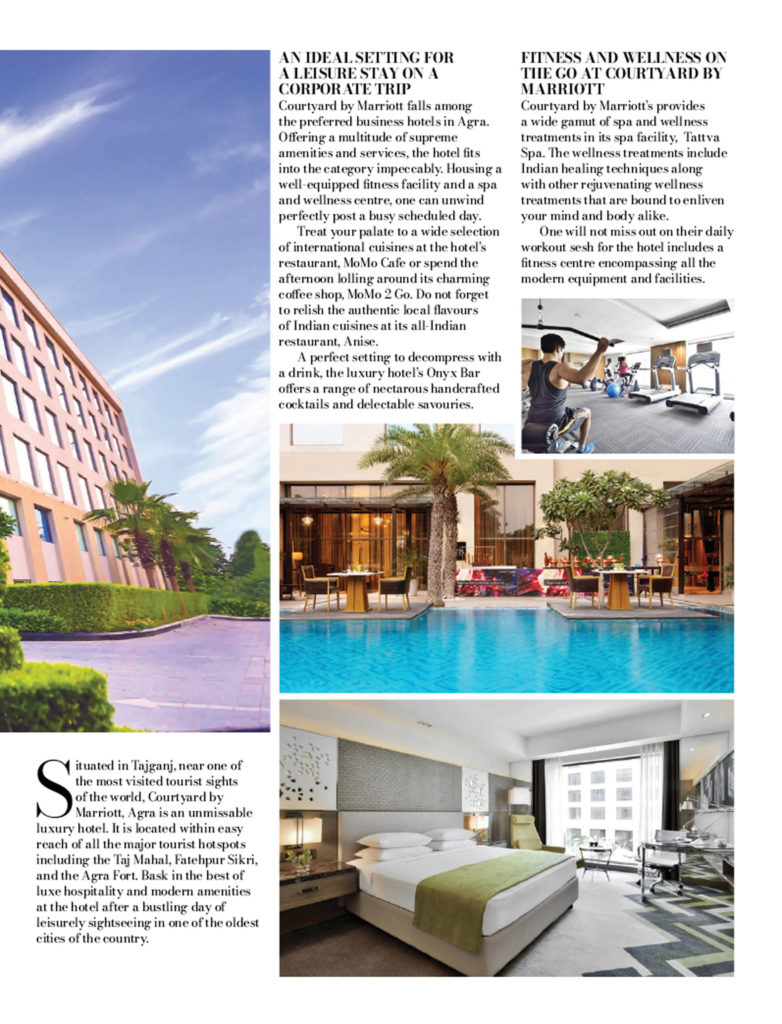 AN IDEAL SETTING FOR A LEISURE STAY ON A CORPORATE TRIP
Courtyard by Marriott falls among the preferred business hotels in Agra. Offering a multitude of supreme amenities and services, the hotel fits into the category impeccably. Housing a well-equipped fitness facility and a spa and wellness centre, one can unwind perfectly post a busy scheduled day.
Treat your palate to a wide selection of international cuisines at the hotel's restaurant, MoMo Cafe or spend the afternoon lolling around its charming coffee shop, MoMo 2 Go. Do not forget to relish the authentic local flavours of Indian cuisines at its all-Indian restaurant, Anise.
A perfect setting to decompress with a drink, the luxury hotel's Onyx Bar offers a range of nectarous handcrafted cocktails and delectable savouries.
FITNESS AND WELLNESS ON THE GO AT COURTYARD BY MARRIOTT
Courtyard by Marriott's provides a wide gamut of spa and wellness treatments in its spa facility, Tattva Spa. The wellness treatments include Indian healing techniques along with other rejuvenating wellness treatments that are bound to enliven your mind and body alike.
One will not miss out on their daily workout sesh for the hotel includes a fitness centre encompassing all the modern equipment and facilities.




Add to favorites